Shabu Sai menu offering allows customers to choose from a variety of broths, including shabu-shabu, sukiyaki, and tonkotsu, and then select from an array of meats, vegetables, and noodles to cook in the hot pot. Their menu also offers a variety of side dishes, such as gyoza, tempura, and rice bowls, and options for both individual and group dining, and customers can opt for all-you-can-eat or a la carte options. The restaurant also offers seasonal specials and promotions.
You can find the updated pricing information for the Shabu Sai menu below.
MENU
PRICE (SGD)

Meats

Beef
$11.66
Pork Collar
$7.02
Chicken
$7.02
Pork Belly
$8.10
Wagyu
$28.62

Soups

Sukiyaki
$15.12
Tonkotsu
$15.12
Yuzu Collagen
$12.85
Tom Yam Miso
$12.85
Full of spice & yet slightly sweet
$12.85
Seaweed
$10.58

Vegetables

Long Cabbage
$3.56
HK Kailan
$7.13
Golden Mushroom
$2.38
Shimeji Mushroom
$4.16
Shanghai Green
$5.94
Tofu
$3.56
Wakame Seaweed
$3.56
Carrot
$3.56
Jap Leek
$5.94
Shiitake Mushroom
$3.56
Potato
$3.56
Tau Pok
$4.75
Tomato
$3.56

Seafood

King Tiger Prawns
$23.76
Baby Abalone
$23.76
Salmon
$20.90
Half Shelled Scallops
$17.60
Asari
$10.69

Sets

Set A
$61.02
Set B
$5.30
Pork Collar Set
$20.25
Wagyu Set
$35.10
Beef Shortplate Set
$22.95
Chicken Set
$20.25
Pork Belly Set
$20.25
Seafood Set
$32.40
Dumpling Set
$23.33
Pork & Dumpling Set
$21.60
Beef & Dumpling Set
$22.95

Noodles

Ramen
$5.83
Udon
$3.46
Rice Vermicelli
$2.28
Vegetable Platter

Surimi

Fish Balls
$3.46
Salmon Fish Balls
$3.46
Cheese Tofu
$3.46

Sauce & Condiments Set

Sauce & Condiments Set
$3.02

Others

Tsukune-Pork
$6.08
Tsukune-Beef
$7.43
Shrimp Paste
$7.43
Fresh Egg
$1.08
Rice
$1.08
About Shabu Sai
Shabu Sai is a Japanese shabu shabu and sukiyaki buffet restaurant chain that originated in Singapore. The restaurant offers a wide variety of fresh ingredients, including meats, seafood, vegetables, and a range of dipping sauces, and allows customers to customize their own soup bases and cook their food at the table, creating a unique and interactive dining experience. Shabu Sai has several locations throughout Singapore, with a focus on offering affordable and quality Japanese hotpot dining.
Shabu Sai Menu Best Seller
This menu is made up of different shabu shabu ingredients that are mostly ordered by visiting customers and of those that order via their online shop.
Pork Belly – The pork belly at Shabu Sai is thinly sliced and has a good balance of fat and meat. It cooks quickly in the hot pot and is flavorful when dipped in the accompanying sauces which makes it a good choice for meat lovers that visit.
Wagyu – The wagyu beef at Shabu Sai is of decent quality and has a nice marbling is tender and has a rich flavor, but it's on the pricier side. If you want a more luxurious hot pot experience, this item is worth the extra money.
Sukiyaki – It is a sweet and savory hot pot with a rich broth and thin slices of beef, tofu, and vegetables. The ingredients are fresh and high quality, and the flavor is well-balanced. It's a great choice for those who prefer a sweeter hot pot.
Tonkotsu – This tonkotsu hot pot has a rich and flavorful broth made with pork bones which is a bit heavy, but it's perfect for those who love rich, savory flavors. The meat and vegetables that come with it are fresh and of good quality to make sure that their customers have the best tonkatsu in terms of quality and taste.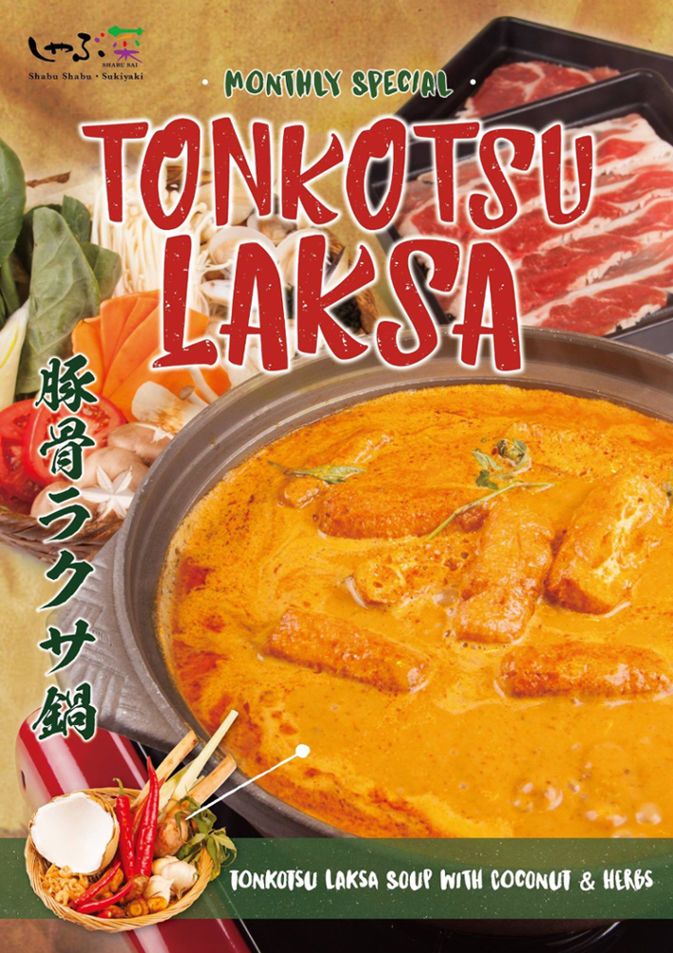 Shabu Sai Menu Meats
This menu is made up of meat items for a shabu shabu dish that is fresh and of high quality.
Beef – The beef at Shabu Sai is sliced thinly and is of good quality which makes it very popular among customers who enjoy the tender and juicy texture of the meat. This dish is also flavorful and is priced reasonably hence its popularity.
Pork Collar – The pork collar is another favorite food item at Shabu Sai because it is both flavorful and tender when cooked in a hot pot. Some customers also appreciate that it is a leaner cut of meat which is why the pork collar can also be considered one of their popular offerings.
Chicken – The chicken is a good option for those who prefer lighter meat which is often described by many customers as tender and juicy, and pairs well with the various broths and sauces offered. This offering is both reasonably priced and generously portioned which makes it popular for many customers.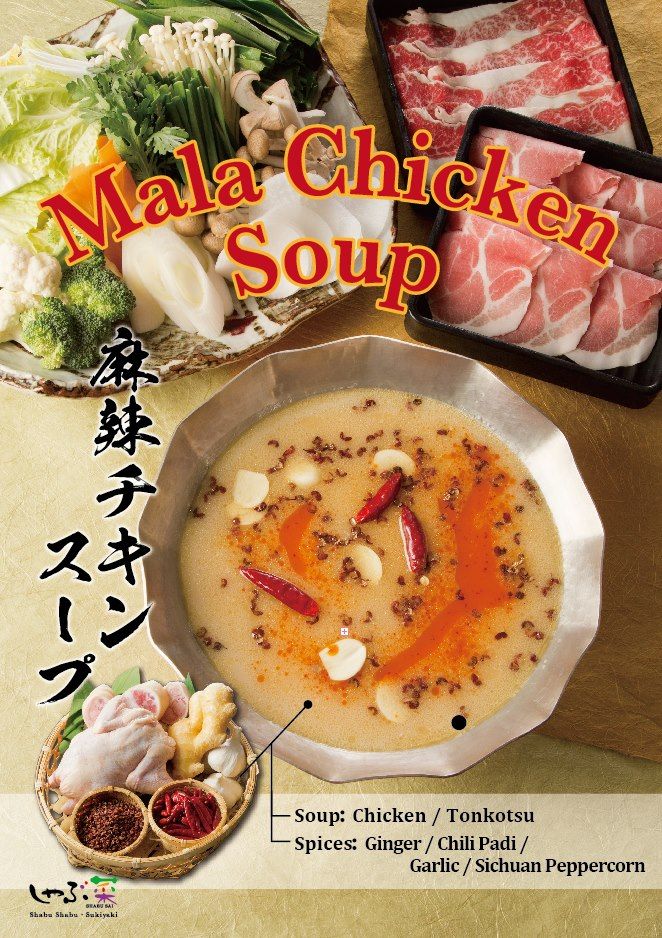 Shabu Sai Menu Vegetables
This menu is made up of crunchy and fresh greens that would complement the meat items really well.
Wakame Seaweed – This is a refreshing and healthy choice for those who love the taste of seaweed. The texture of the seaweed is soft, and it has a slightly salty taste which makes it a great addition to any shabu-shabu meal, and it pairs well with other vegetables and meats.
Jap Leek – It is a popular vegetable used in Japanese cuisine, and it is a tasty and nutritious choice for shabu-shabu. It has a mild onion flavor and a slightly crunchy texture that goes well with other vegetables and meats, and is also a great source of vitamins and minerals and adds a flavorful twist to any shabu-shabu meal.
Tau Pok – This veggie has a spongy texture and is often used as a filling in dishes like laksa and rojak. In shabu-shabu, Tau Pok is a great addition to the broth, as it absorbs the flavors of the broth and becomes soft and flavorful. It is a good source of protein and filling addition to any shabu-shabu meal.
Seafood
This Shabu Sai menu is made up of fresh and meaty seafood ingredients that would make every customer's shabu shabu experience a complete one.
King Tiger Prawns – These prawns are fresh, meaty, and have a slightly sweet flavor that complements the savory broth and are also very easy to cook and do not take long to become tender and juicy.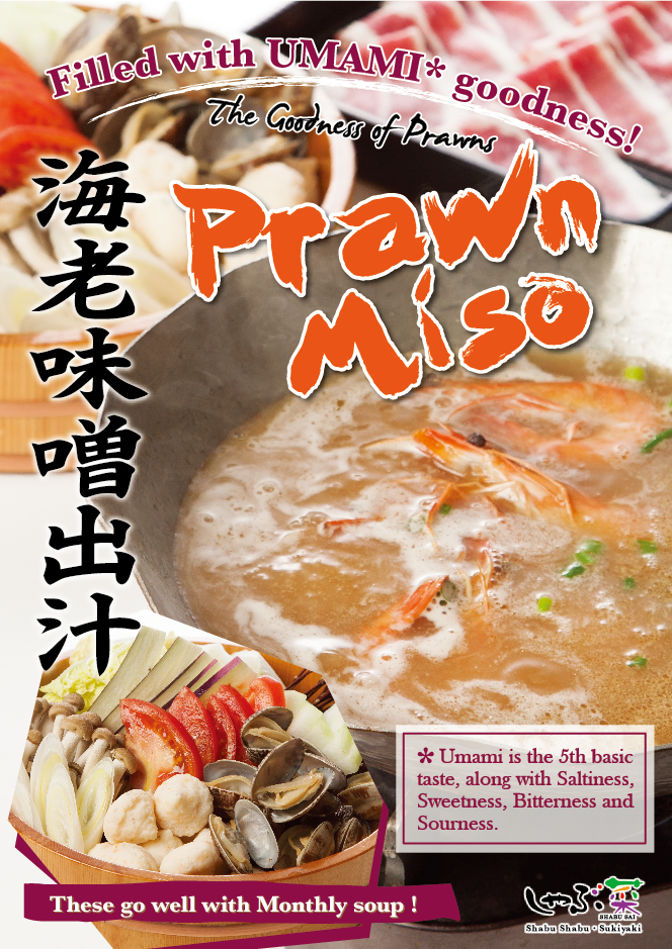 Baby Abalone – The abalone is fresh and tender, with a slightly chewy texture that adds a nice contrast to the other ingredients. It has a savory flavor while being slightly sweet, which makes it a great complement to the broth.
Salmon – The salmon is fresh and has a delicate flavor that pairs well with the savory broth. It also cooks quickly, making it a convenient option for those who want to enjoy a quick and healthy meal.
Sets
Discover the joy of Shabu Sai's set menus, specially created to enhance your hot pot dining experience with convenience and great value. These menus offer a wide selection of ingredients and flavors that will surely satisfy your cravings. Indulge in the Premium Wagyu Set for a luxurious treat or enjoy the mouthwatering delights of the Deluxe Beef Set. If you're looking for a different taste, the Pork Loin Set is a delightful choice, while the Vegetarian Set caters to those who prefer plant-based options. No matter which set you choose, you're in for a satisfying and delicious hot pot meal. So gather your loved ones and embark on a culinary journey filled with convenience and culinary delights at Shabu Sai!
Shabu Sai Menu Delivery
To make your ordering experience more convenient, Shabu Sai offers a menu delivery service that brings their delicious offerings right to your doorstep. Say goodbye to the hassle of going out or cooking at home! With the help of popular third-party delivery applications like GrabFood and FoodPanda, placing your order becomes a breeze. Simply choose your preferred dishes, select your desired delivery platform, and enjoy the convenience of having a delightful meal from Shabu Sai delivered to you in no time.
Social Media Pages
Experience the best of shabu-shabu at Shabu Sai! Follow their social media pages to stay updated on our latest promotions, seasonal ingredients, and exciting dining experiences.
Facebook: https://www.facebook.com/shabusai.sg
Website: http://asia.createrestaurants.com/
FAQs
Do I need to make a reservation at Shabu Sai Restaurant?
Yes, it is recommended that you make a reservation if you want to visit Shabu Sai hassle-free.
What are the operating hours of Shabu Sai Restaurant?
Almost all Shabu Sai locations all over Singapore operate from around 11:00 AM to 10:00 PM daily.
Are there any special promotions or discounts available at Shabu Sai?
Shabu Sai does offer various promotions and discounts from time to time such as lunchtime specials, student discounts, senior citizen discounts, and credit card promotions.
Conclusion
Shabu Sai is a popular Japanese hot pot restaurant in Singapore that offers a variety of options for diners to customize their own hot pot experience. With an all-you-can-eat concept and an extensive selection of fresh ingredients and soup bases, Shabu Sai caters to a wide range of tastes and preferences while also offering a range of other Japanese menu, which includes sushi and sashimi, as well as vegetarian options. With its affordable pricing and casual atmosphere, Shabu Sai is a great option for groups or individuals looking for a fun and satisfying dining experience.