Japanese food is one of the most popular cuisines in the world and if ever you're looking for a Japanese restaurant cafe style, no worries I found a place for you to try. Are you familiar with Maccha House? Maccha House is a place that serves delicious and different kinds of Japanese mouth-watering menu items that I'm sure you will love. They also serve latte and hot beverages to complete their customer's great experience. In this article we are going to get to know this restaurant very well and let's see which are their most popular and best-selling items, also we are going to be deeply on their prices and something about this interesting cafe restaurant. Interested already then stay with me until the end of my article and let's see if after this one maybe you'll consider trying their place as soon as position. Let's go! 
You can find the updated pricing information for the Maccha House menu below.
MENU
PRICE (SGD)

Popular

Teriyaki chicken & onsen egg plate
$15.50
Omu beef steak plate
$21.90
Nabeyaki udon
$17.90
Takoyaki with mentai mayo
$7.40
Spicy pork donburi
$16.90
Maccha tiramisu
$10.50

Savory plates

Teriyaki chicken & onsen egg plate
$15.50
Unagi toji plate
$20.90
Omu beef steak plate
$21.90
Omelette hayashi plate
$19.50
Yakiniku beef plate
$17.90
Ginger pork plate
$15.50
Grilled salmon plate
$20.50

Donburi

Steak donburi
$19.50
Spicy pork donburi
$16.90

Ramen

Kimchi ramen hotpot
$19.90
Tonkotsu ramen special
$19.90
Tonkotsu ramen
$17.90

Soba

Chicken yuzu cha soba
$16.90
Beef cha soba with onsen egg
$17.90

Udon

Mentaiko carbonara udon with onsen egg
$17.90
Nabeyaki udon
$17.90

Inaniwa Udon

Beef inaniwa udon with onsen egg
$17.90
Carbonara inaniwa udon
$17.90
Kitsune inaniwa udon
$16.90

Side dishes

Fries with nacho cheese & okonomi
$7.40
Takoyaki with mentai mayo
$7.40
Chicken karaage
$6.90
Shrimp gyoza
$7.90

Desserts

Maccha tiramisu
$10.50

Beverages

Maccha latte
$4.90
Coffee
$4.90
Hot cappuccino
$5.90
Latte
$5.90
Maccha
$5.90
Maccha kuromitsu latte
$8.50
Maccha choco latte
$8.50
Maccha cream latte
$6.90
Maccha shiratama & azuki beans latte
$9.90
About Maccha House
Maccha House is a cafe located in the center of Orchard Central. Maccha House proudly proclaimed itself as a haven for green tea lovers. Maccha House is originally established in Kyoto, Japan and because of its success, it spread its branches to other countries like Taiwan, Hong Kong, and Singapore. They actually have 3 outlets in Singapore alone serving delicious foods and green tea-based desserts. This place not only focused on Matcha beverages but also on udon, donburi bars, and ramen. Satoshi Sakurada is the owner of Maccha House Singapore and as of today they already have 3 branches in Singapore and still continue to grow. For our Muslim brothers and sisters just for your information, Maccha House is not halal since they are serving pork.
Maccha House Popular Menu
Maccha House's popular dishes menu has 6 dishes to choose from, these items are already quite popular and well-known among their customers. First is their Teriyaki Chicken & Onsen Egg Plate; this one includes teriyaki chicken which is boneless, half-boiled onsen egg, salad, soup, pickles, and rice. Second, on our list is their Omu Beef Steak Plate, which is made with slices of black pepper beef steak, and rice topped with a golden omelette served with soup and salad. Third on the list is their Nabeyaki Udon, which is udon noodles in a chicken pot with ebi tempura, vegetables, meat, and savory broth.
Fourth on the list is their Takoyaki with Mentai Mayo, this could look just like a simple takoyaki but the taste is really good. Next on the list is their version of Spicy Pork Donburi, made with spicy pork rice bowl topped with different veggies. Last but not least is their Maccha Tiramisu, this one is made with a layer of soft vanilla sponge cake, with creamy and delicious mascarpone cream cheese coated with matcha powder.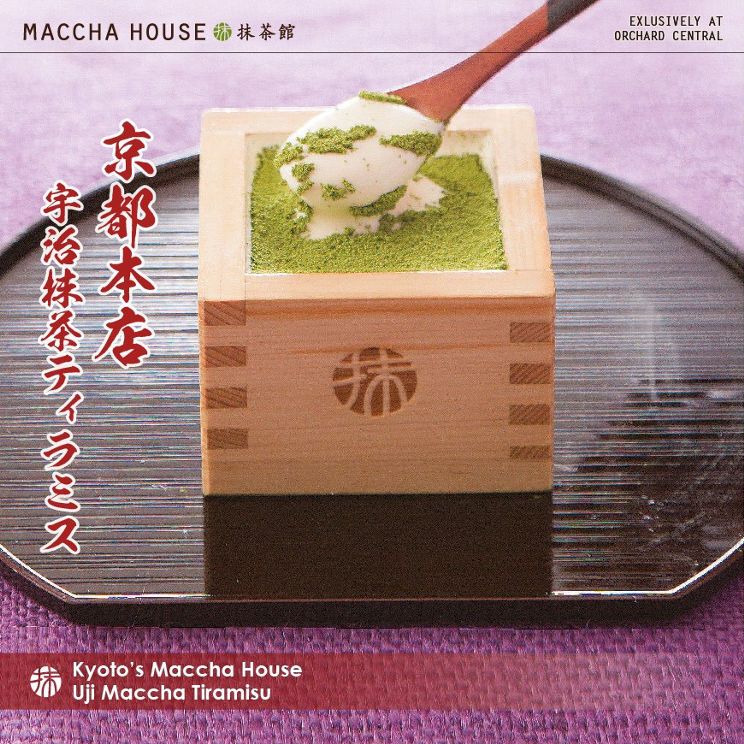 Savoury Plates
The savory plates menu of Maccha House is the best choice if you are looking for a hearty meal or a light meal whatever you prefer they have something to satisfy every craving on this menu. Some of their popular dishes on this menu include Teriyaki Chicken & Onsen Egg Plate and the Omu Beef Steak Plate. They also have Unagi Toji Plate which is also included on their popular menu. Yakiniku beef plate and ginger pork plate are great choices as well along with a grilled salmon plate and omelette hayashi plate.
Maccha House Menu Donburi
Maccha house has 2 donburi dishes they have steak donburi which is made with sirloin steak on top of Japanese rice with onsen egg and their spicy pork donburi I already included in the popular dishes menu which is again made with spicy pork bowl with ajitama egg and vegetables.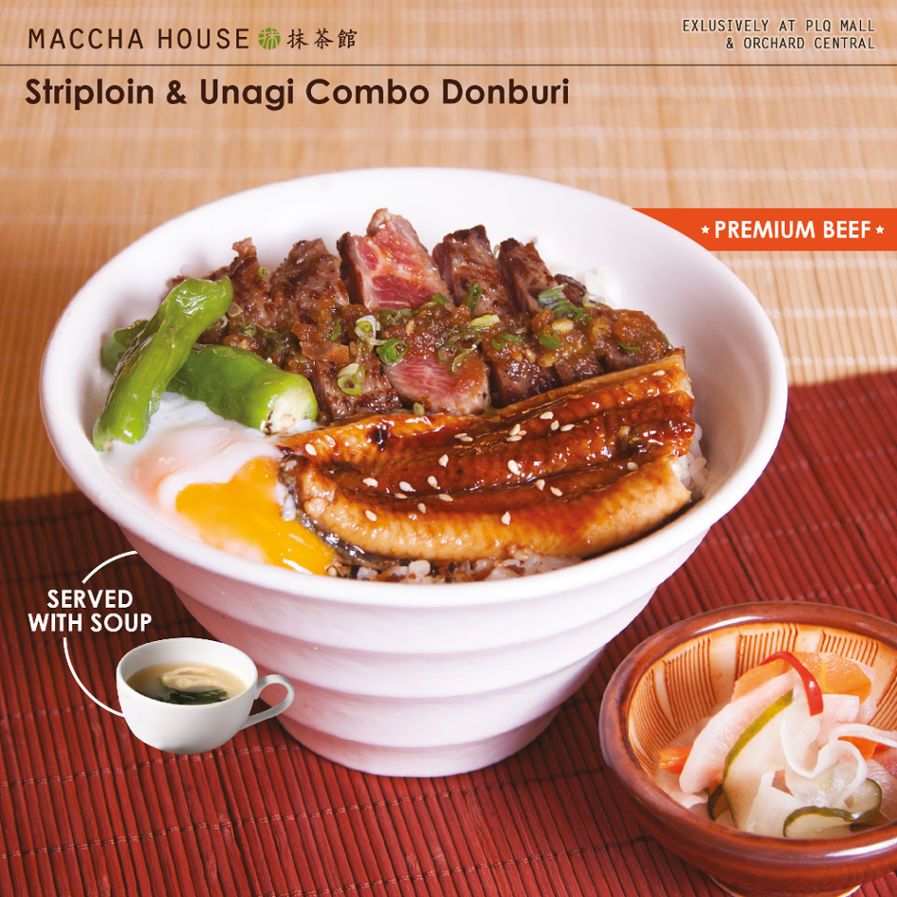 Maccha House Menu Ramen
Maccha House also offers a ramen menu. On their ramen menu, they have 3 options. Kimchi Ramen Hotpot is a must-try if you're looking for delicious ramen, made with stewed pork collar, kimchi broth, egg mushrooms, and vegetables. Another one to try is their Tonkotsu Ramen, this one is basically a ramen with a slice of chasu pork with nori and egg. Last on the list is their Tonkotsu ramen special, this one is just like the tonkotsu ramen the only difference is the chasu pork slices here doubled in serving.
Soba
Maccha house soba menu has 3 options. First is their chicken yuzu cha soba which is made with buckwheat noodles and soba soup with grilled chicken topped with spring onions and their beef cha soba with onsen egg which is also made with buckwheat noodles with sliced beef then topped with onsen egg. Soba menus are really delicious and satisfying as well.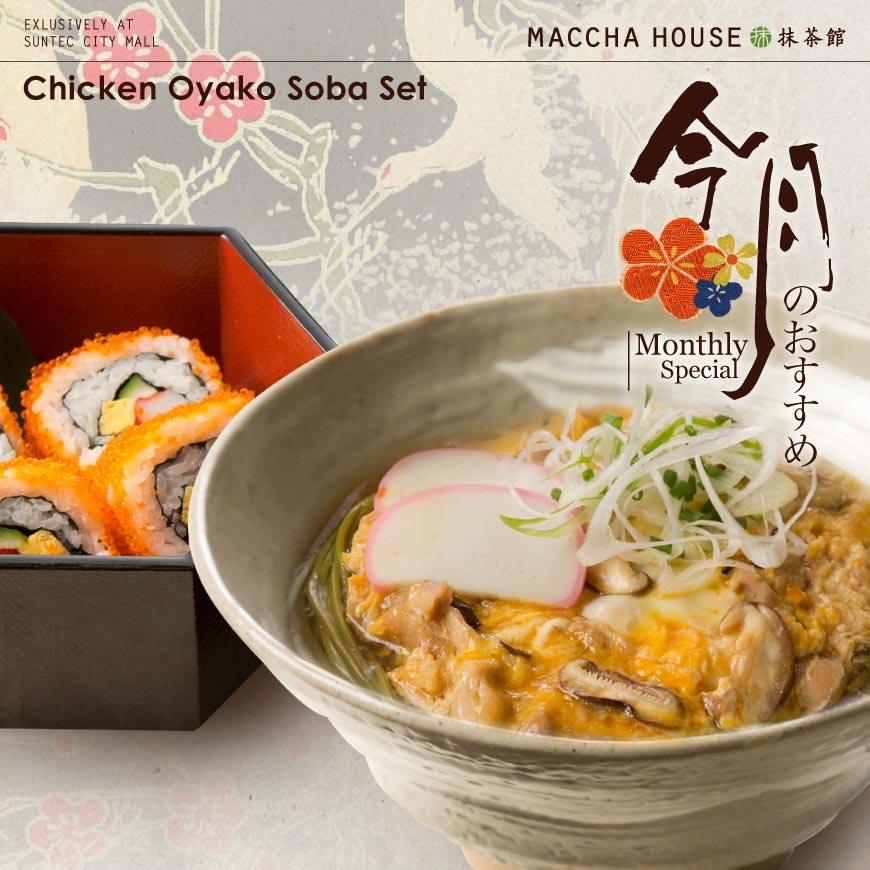 Maccha House Menu Delivery
Ordering your favorite Maccha House food items is made easy simply by calling their branch. I have listed the branches that offer delivery here it is.
Maccha House Orchard Central – +6566365830
Maccha House Lebar Road – +6569700616
You can also order your favorite items thru Deliveroo and food panda whichever is convenient to you. Just please take note that there are minimum orders required and delivery fees to be collected.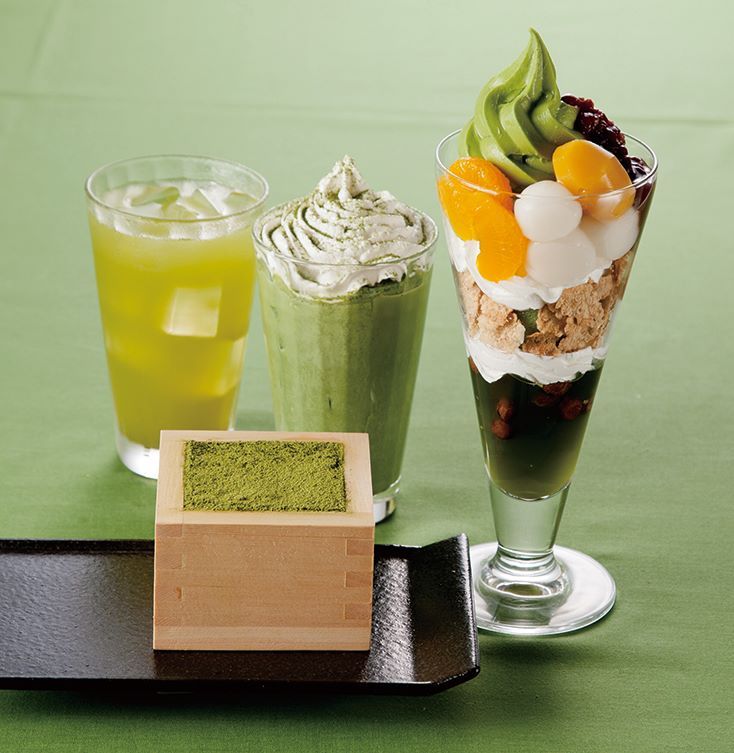 Social Media Pages
Looking for a cozy spot to satisfy your matcha cravings? Head over to Maccha House and indulge in their delightful array of matcha treats! From matcha lattes to matcha parfaits, they've got it all. Don't forget to follow their social media pages to stay updated on their latest offerings and promotions. Join their online community and connect with fellow matcha lovers today!
Facebook: https://www.facebook.com/macchahouse.sg
Instagram: https://www.instagram.com/macchahouse_/
Website: http://asia.createrestaurants.com/
FAQs
What are some of the most popular menu items at Maccha House Singapore?
Some of Maccha House's popular menu items are takoyaki with mentai mayo, Omu beef steak plate, and a lot more.
Are there any non-matcha items on the Maccha House Singapore menu?
Yes, Actually there are plenty of food items on their menu that is non matcha items so if you're not a fan no worries there are still a lot of choices for you.
Is Maccha House Singapore a good place to study or work?
Definitely. Maccha House Singapore is a good place to study because the place is spacious and quiet, especially during those nonpeak hours. Aside from that they have a lot of great food if you happen to be hungry after studying or working.
Is there a loyalty or rewards program at Maccha House Singapore?
Yes, Maccha House offers reward and loyalty programs thru third-party companies that partnered with them, they also offer promos and discounts. All you have to do is to like or follow and subscribe to their social media pages to be updated on their latest promotions.
Conclusion
If you love Japanese foods and matcha, this is the perfect place for you to go. Maccha House's menu consists of different matcha-based desserts to choose from, their food items are also good so if you want to catch up with friends this is the place that I recommend for you. I can also recommend you to try their beverages and believe me everything is good. The place is nice and clean it is spacious actually and not crowded not unless it's peak hours. They serve fast and that's one of the reasons I enjoy going to this cafe next to the food is delicious. Highly recommended place. This is a place you shouldn't miss.