If you are looking forward to having a unique and exciting dining experience in Singapore, Jiak Mee is one of the best places to visit! At Jiak Mee, you can expect to find a variety of Teochew noodle dishes made with handmade noodles and flavorful broths. The noodles are typically thin and springy, cooked to perfection, and served with a combination of toppings such as fish balls, fish cake, minced meat, and vegetables. The dishes are often garnished with aromatic herbs and spices, enhancing the overall taste and aroma.
You can find the updated pricing information for the Jiak Mee menu below.
MENU
PRICE (SGD)

Soups

Fish Ball Soup
$4.50
Meatball Soup
$4.80
Fish Ball Meatball Soup
$5.80
Fish Dumpling Soup
$5.50

Bundle Deals

Bundle for 1
$8.30
Couples Bundle
$12.30
Trio Bundle
$20.30
Family Bundle
$24.30

Noodles

Fish Ball Minced Meat Noodle
$5.30
Fish Ball Noodle
$4.50
Specialty Noodle
$5.80
Assorted Minced Meat Noodle
$5.80
Laksa
$6.80
Meatball Noodle
$4.80
Fried Meatball & Fish Roll Noodle
$5.30
Fish Ball & Meatball Noodle
$5.80
Fish Dumpling Noodle
$5.50
Abalone Noodle
$7.80

Super Value Meals

Fish Ball & Minced Meat Noodle Meal
$7.80
Meatball Noodle Meal
$7.30
Laksa Meal
$9.50
Fish Ball & Meatball Noodle Meal
$7.80
Fish Ball Noodle Meal
$7.30
Specialty Noodle Meal
$8.30
Fried Meatball & Fish Roll Noodle Meal
$7.80
Abalone Noodle Meal
$10.00
About Jiak Mee
Jiak Mee is a restaurant in Singapore that specializes in serving traditional Teochew-style noodles. Teochew cuisine originates from the Chaoshan region of Guangdong, China, and is known for its emphasis on freshness, simplicity, and light flavors. The restaurant aims to preserve the authenticity of Teochew noodle recipes while offering a comfortable and casual dining experience. Jiak Mee provides a delightful option to satisfy anyone's cravings whether they are a fan of Teochew cuisine or are just curious to explore the unique flavors of Chinese cuisine.
Jiak Mee Menu Best Seller
This menu is made up of the most popular food selections at Jiak Mee's many outlets in Singapore.
Laksa – It is a flavorful and aromatic dish that features a rich coconut milk-based broth with a combination of rice noodles, fresh seafood or meat, and various spices. The broth is typically spicy and packed with a harmonious blend of flavors, making it a popular choice for those who enjoy a satisfying and hearty bowl of noodles.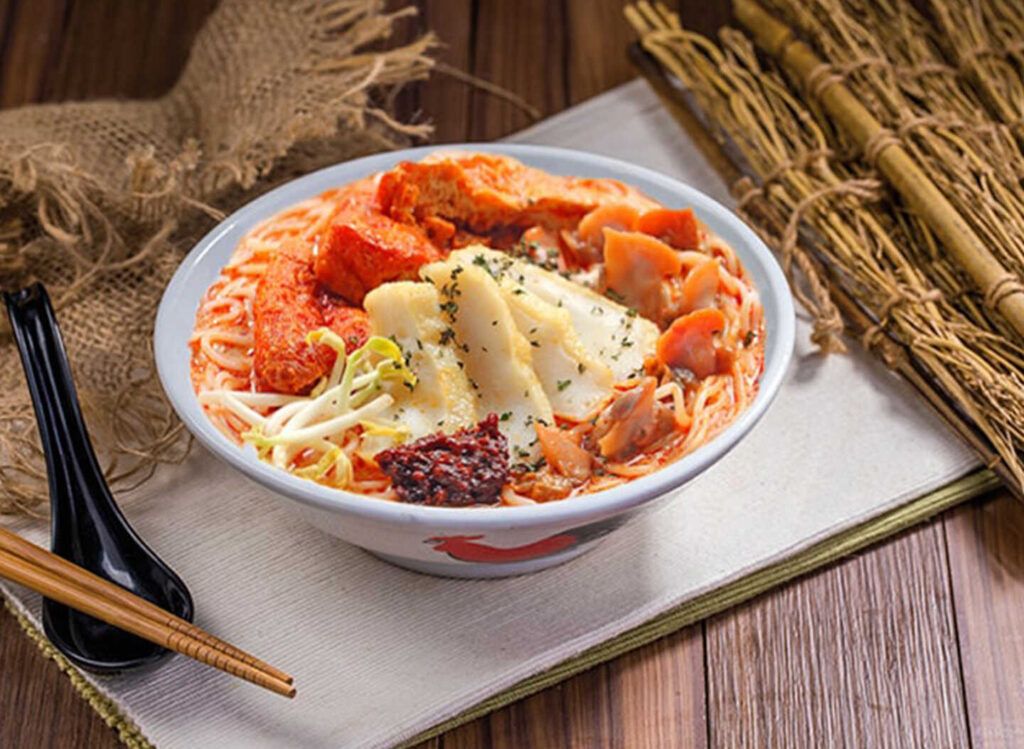 Meatball Noodle – Jiak Mee's meatball noodle consists of tender meatballs served with springy noodles and a flavorful broth. The meatballs are well-seasoned and add a delicious savory element to the dish, complementing the noodles and broth perfectly.
Fish Dumpling Soup – This menu of Jiak Mee is a delightful option for those who prefer a lighter and more delicate flavor profile. The soup is typically clear and flavorful while the dumplings are tender and have a satisfying texture that pairs well with the light broth.
Laksa Meal – This meal offers a complete dining experience with a generous portion of their signature Laksa, accompanied by side dishes such as crispy prawn fritters or fragrant otah. This meal option is ideal for those who want to enjoy a well-rounded and satisfying meal with a variety of flavors and textures.
Specialty Noodle Meal – This meal option typically features a special noodle dish that highlights different ingredients and flavors. It allows customers to explore and experience the culinary creativity and expertise of Jiak Mee's chefs.
Jiak Mee Menu Soups
This menu is composed of a wide selection of soup dishes that can be a good complement to the other items that Jiak Mee offers.
Fish Ball Soup – The fish balls in this soup are made from a mixture of fish paste and other ingredients, resulting in a bouncy and flavorful texture. The clear and flavorful broth complements the fish balls well, creating a light and satisfying soup.
Meatball Soup – Jiak Mee's Meatball Soup features tender and flavorful meatballs immersed in a delicious broth. The meatballs are made from a combination of minced meat, herbs, and spices which gives them a savory flavor that will satisfy anyone.
Fish Ball Meatball Soup – This soup dish is a unique option as it offers a combination of fish balls and meatballs in a flavorful soup. The fish balls and meatballs complement each other, providing a variety of textures and flavors in each spoonful.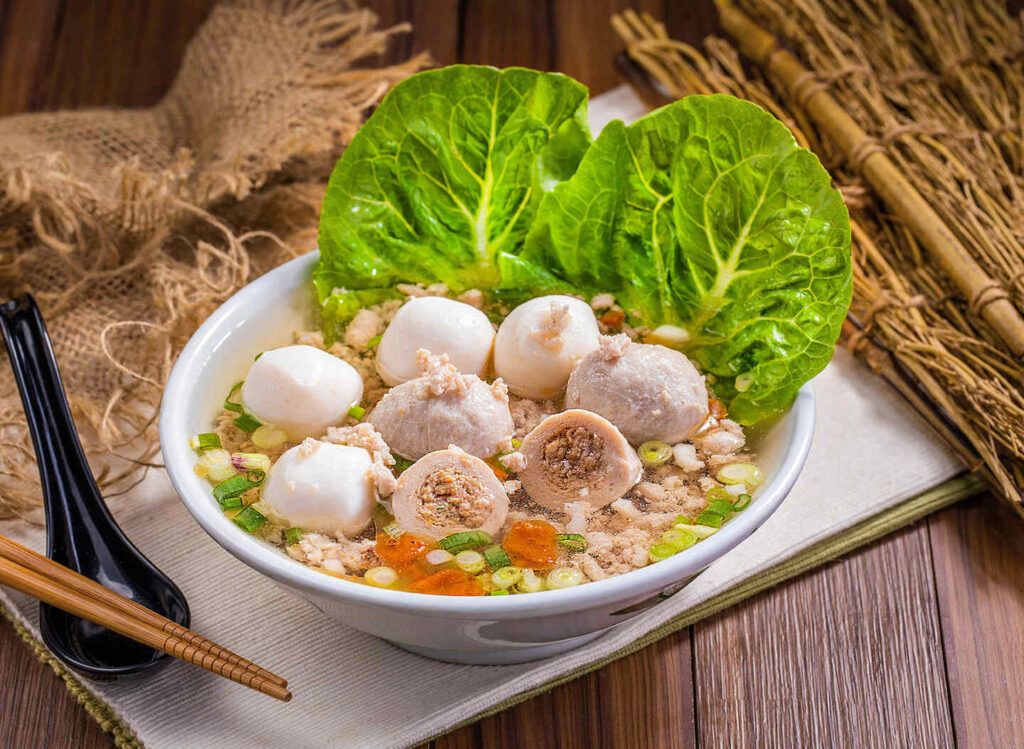 Jiak Mee Menu Noodles
This menu is made up of the signature dishes at Jiak Mee that made Jiak Mee well-known and widely visited.
Fish Ball Noodle – The springy noodles in this meal is served with a large number of fish balls and are frequently complemented by a savory broth. The fish balls are made from a blend of fish paste and seasonings, resulting in a delightful texture and a burst of umami flavor.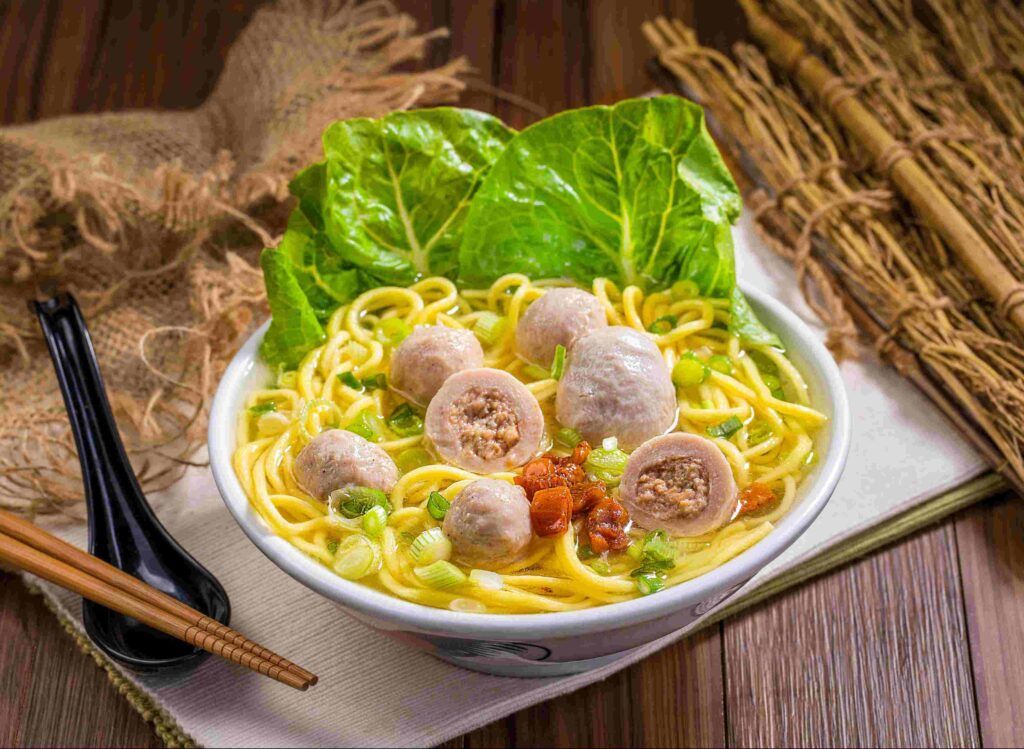 Specialty Noodle – It features a combination of ingredients such as minced meat, mushrooms, vegetables, and flavorful sauces. The noodles are coated in a savory sauce which brings all of the flavors of this dish together.
Assorted Minced Meat Noodle – This noodle includes a mix of minced meat, such as pork or chicken, along with vegetables, mushrooms, and noodles. The combination of the ingredients creates a delightful balance of flavors, making it a satisfying and wholesome choice.
Bundle Deals
The bundles at Jiak Mee were made to provide a complete meal for individuals or groups. Each bundle typically includes a combination of popular dishes, such as noodles, soups, sides, and beverages, allowing customers to indulge in a diverse range of flavors and textures.
Super Value Meals
This menu is composed of a variety of value meals that are sure to give customers a delicious and filling dining experience at an affordable price. These meals are carefully crafted to include a main dish, such as noodles or rice, along with sides and a drink, providing a complete and satisfying meal in one package.
Jiak Mee Menu Delivery
Jiak Mee now provides a menu delivery for more convenient ordering! This allows customers to order their favorite foods from Jiak Mee, anytime and anywhere they want through third-party delivery services like FoodPanda and GrabFood.
Jiak Mee Social Media Pages
Unfortunately, Jiak Mee is still continuing to extend their popularity using social media pages. But you can check out their physical store and ask for their available social media pages.
FAQs
What are the opening hours of Jiak Mee?
The opening hours of Jiak Mee vary from the store's location, some are open from 8 AM-2 PM while others are open from 8 AM- 2 PM.
What type of cuisine does Jiak Mee specialize in?
Jiak Mee specializes in Teochew cuisine, specifically traditional Teochew noodles. 
What are some popular dishes or signature items at Jiak Mee?
Some of the popular dishes at Jiak Mee are the Laksa, Meatball Noodles, and Fish Dumpling Soup.
Are there vegetarian or vegan options available at Jiak Mee?
Yes, Jiak Mee does offer a small number of vegetarian and vegan options for their vegan customers on their menu.
Does Jiak Mee have any halal certifications?
There is no specific information about the restaurant having any halal certifications. However, it can be said that Jiak Mee may not have halal certifications as their menu typically includes ingredients like pork and seafood, which may not align with halal dietary requirements. 
Conclusion
Jiak Mee Traditional Teochew Noodle is a must-visit restaurant for those that are looking for authentic and delicious Teochew noodle dishes in Singapore. Their menu features fishball noodle soup, minced meat noodles, and other Teochew specialties like dumplings and soups. Jiak Mee is a go-to spot for noodle lovers in Singapore that are looking to try a unique and exciting noodle experience. So, if you're looking to indulge in the authentic flavors of Teochew noodles, Jiak Mee is definitely worth a visit.