Yayoi's menu features a variety of Japanese rice bowls, or "donburi," that come with different toppings and seasonings. They also have a selection of appetizers, salads, and side dishes, as well as set menus that offer a combination of dishes at a slightly discounted price. Yayoi prides itself on using quality ingredients and traditional cooking techniques to create authentic Japanese flavors making them famous to both the locals and foreigners that want to try authentic Japanese dishes in Singapore.
You can find the updated pricing information for the Yayoi menu below.
MENU
PRICE (SGD)

Bento

Saba Shio Bento
$19.33
Shogayaki Bento
$19.33
Karaage Bento
$18.25
Tonkatsu Bento
$20.41
Chicken Teriyaki Bento
$20.41
Salmon Belly Steak Bento
$24.70
Salmon Teriyaki Bento
$25.81
Shima Hokke Bento
$25.81
Mix Katsu & Unagi Bento
$29.05
Mix Grill Bento
$31.21

Deluxe Bento

Standard Deluxe Bento
$33.37
Silver Deluxe Bento
$35.53
Gold Deluxe Bento
$37.69
YAYOI Party Set
$60.37

DIY Specials

DIY Ramen
$15.01
DIY Chahan
$16.09
DIY Nabe
$18.25

Mabushi & Curry

Tori Zosui
$10.69
Chashu Zosui
$10.69
Gyu Zosui
$11.77

Hitsumabushi & Curry

Hitsumabushi
$26.89
Katsu Curry
$26.89
Ebi Fry Curry
$20.41
Curry Rice
$18.25

Donburi

YAYOI Beef Don
$18.25
Mini YAYOI Beef Don
$15.01
Katsu Don
$19.33
Mini Katsu Don
$16.09
Una Don
$24.73
Mini Una Don
$21.49
Unatama Don
$21.49
Mini Unatama Don
$18.25
Oyako Don
$13.93
Mini Oyako Don
$10.69

Noodles

Nabeyaki Udon
$20.41
Niku Udon
$16.09
Wakame Udon
$12.85
Zaru Udon
$12.85

Meat-Free

Meat-Free Yasai Itame Bento
$16.09
Meat-Free Chahan
$16.09
Plant Base Yasai Ramen
$13.93
Plant Base Yasai Udon
$16.09
Sides
$16.09

Ika Maruyaki

Karamiso Gyoza
$21.49
Age Gyoza
$9.61
Gyoza
$8.53
Ebi Tempura
$8.53
Mentai Mayo Age Saba
$11.77
Mentai Mayo Tamagoyaki
$15.01
Tamagoyaki
$9.61
Ika Karaage
$6.37
Triple Dip French Fries
$9.61
Takoyaki
$6.37
Edamame
$5.29
Unagi Onigiri
$7.45
Salmon Onigiri
$7.45
Okaka Onigiri
$6.37
Onigiri
$5.29
Green Salad
$4.21
White Rice
$4.21
16 Grain Rice
$6.37
Natto
$3.13
Spa Egg
$2.05
About Yayoi
Yayoi is a Japanese restaurant chain that has multiple locations in Singapore. The restaurant is known for serving authentic Japanese cuisine, including traditional set meals and popular dishes like donburi, udon and soba noodles, and sushi. The restaurant also offers a casual and comfortable dining experience, with modern and minimalist decorations.
Yayoi Menu Best Seller
This menu is made up of reasonably priced and delicious bentos making them the best-selling dishes at Yayoi.
Saba Shio Bento – This bento features a grilled mackerel fillet seasoned with salt and comes with a side of rice, miso soup, salad, and pickles. The fish is cooked perfectly and has a nice salty flavor making this bento famous for many seafood lovers that visit Yayoi.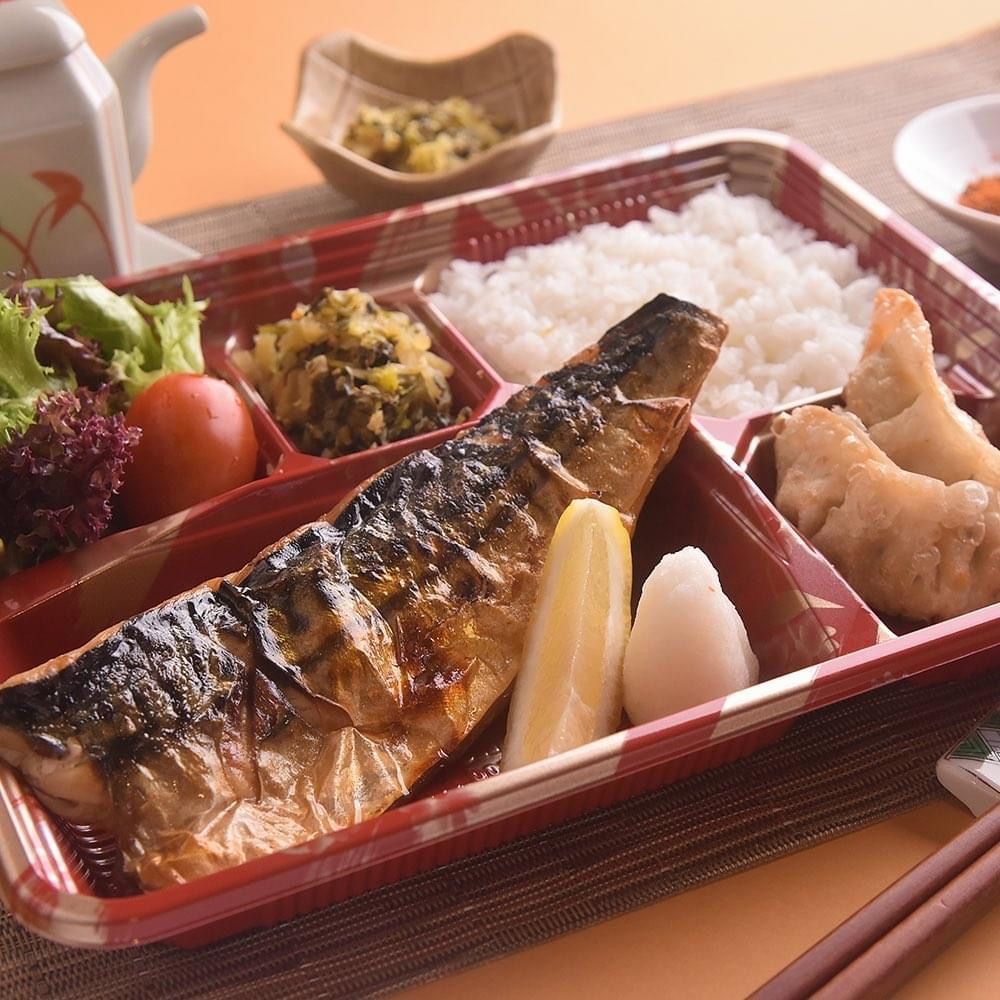 Karaage Bento – This bento includes crispy fried chicken pieces, rice, miso soup, salad, and pickles. The chicken is both juicy and flavorful, and the breading is crispy and not too heavy making it very popular for many customers at Yayoi.
Chicken Teriyaki Bento – This bento has grilled chicken thigh with teriyaki sauce, rice, miso soup, salad, and pickles. The chicken is tender and well-seasoned with sweet and savory teriyaki sauce which is why it is one of the best-selling items at Yayoi.
Salmon Belly Steak Bento – This bento features grilled salmon belly steak with a side of rice, miso soup, salad, and pickles. The salmon belly is cooked just right, with a nice crispy exterior and a juicy, flaky interior giving the customers a nice and unique dining experience.
Mix Grill Bento – This bento includes a mix of grilled chicken, beef, and shrimp, along with rice, miso soup, salad, and pickles. The meats are well-seasoned and cooked to perfection, and the shrimp are plump and juicy. Overall, this bento offers a nice variety of flavors and textures.
Yayoi Menu Signature Bentos
This menu is made up of Yayoi's signature offerings which are their bento menu. It is made up of affordable and great-tasting bentos that many customers love.
Tonkatsu Bento – This dish features a deep-fried breaded pork cutlet served with rice, miso soup, and sides like salad, pickles, and fruits. The pork cutlet was cooked to be crispy on the outside while maintaining tenderness on the inside.
Salmon Belly Steak Bento –  This bento includes grilled salmon belly steak served with rice, miso soup, and sides like salad, pickles, and fruits. The salmon belly is cooked to perfection, with a juicy and tender texture that pairs well with the fluffy rice and flavorful soup.
Shima Hokke Bento – This dish consists of grilled Hokkaido Atka mackerel served with rice, miso soup, and sides like salad, pickles, and fruits. The fish has a firm and meaty texture, with a rich flavor that's enhanced by the grilling process while the rice and soup help balance out the dish's flavors, making it a satisfying meal.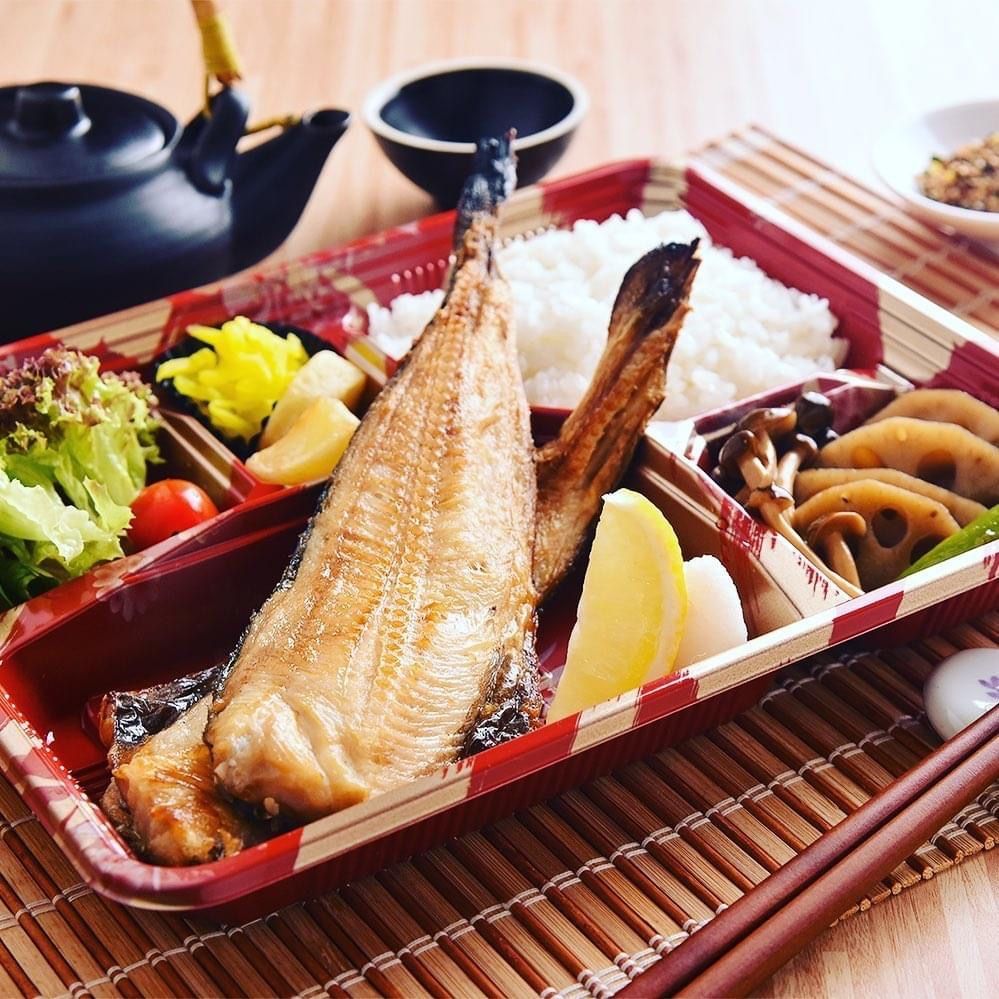 Yayoi Menu Deluxe Bento
This menu is made for those who want to try a more luxurious bento. Although the others are already great offerings, these bentos are more than worth a try.
Standard Deluxe Bento – This bento box offers a good variety of dishes, including chicken teriyaki, salmon, and tempura shrimp. The portion sizes are generous, making it a good value for its price. Overall, this dish is a solid option for those who want a taste of different Japanese dishes all in one item.
Silver Deluxe Bento – The Silver Deluxe Bento is a step up from the Standard Deluxe Bento and includes premium items such as wagyu beef and uni (sea urchin). The quality of the ingredients in this dish is very noticeable as the flavors are perfectly balanced. It's a great choice for those who want to splurge a little and try some high-end Japanese cuisine.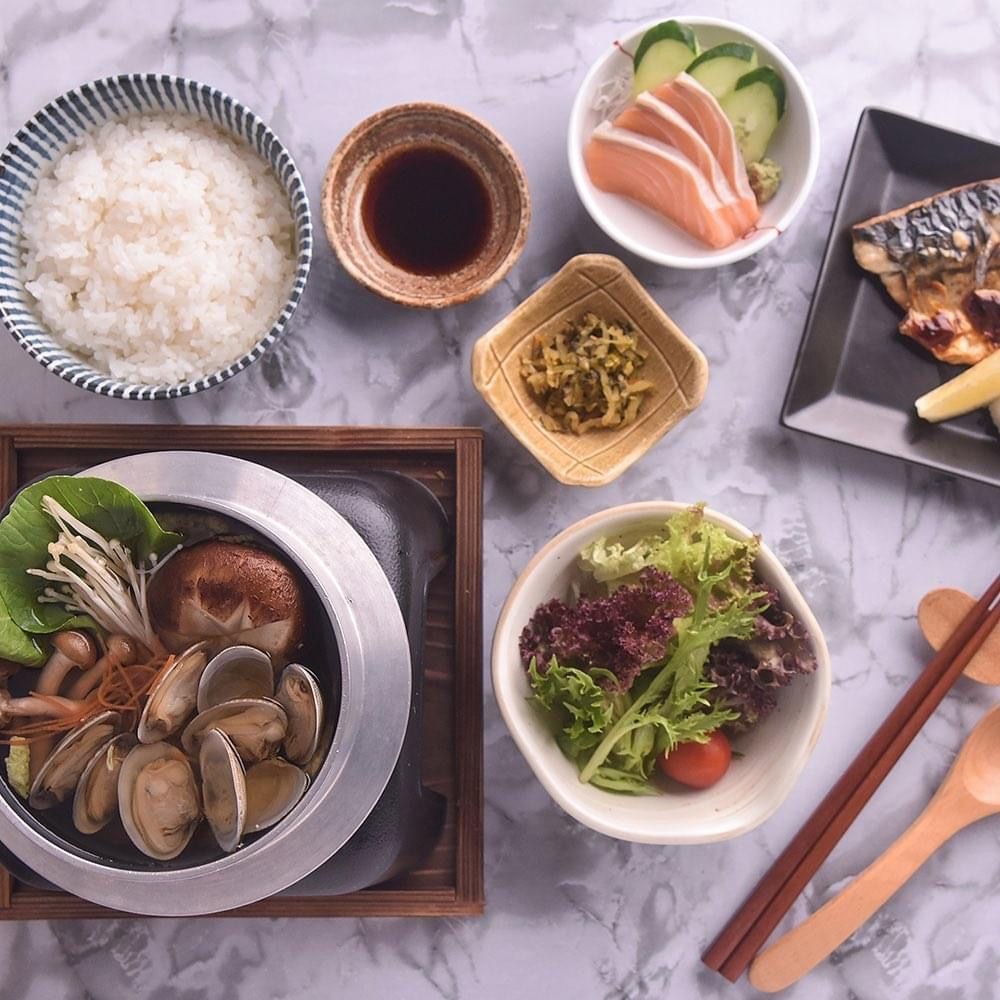 Gold Deluxe Bento – It is the most luxurious bento box option, featuring high-grade wagyu beef, abalone, and more. The presentation is impressive, and the quality of the ingredients is top-notch. While it's pricier than the other options, it's worth it for the exceptional taste and dining experience.
DIY Specials
This Yayoi menu provides a unique, fun, and exciting dining experience to customers as this allows them to customize their own food as they want.
DIY Ramen – This is a delicious and customizable dish that allows diners to create their own fried rice according to their preferences. The dish comes with a bowl of steamed rice, vegetables, and a choice of protein such as chicken, beef, or shrimp. Customers can mix and match different ingredients to satisfy their preferences.
DIY Chahan – The broth options include the classic Tonkotsu broth, Miso broth, and Shoyu broth. The noodle options include thin or thick noodles and as for the toppings, customers can choose from sliced pork, chicken, or beef, as well as boiled egg, seaweed, bamboo shoots, and green onions. 
DIY Nabe – Yayoi's DIY Nabe allows customers to customize their own hot pot dish by selecting their preferred soup base, meat, vegetables, and other ingredients. The soup bases available include Yayoi's signature broth, spicy broth, and sukiyaki broth. For meat options, customers can choose from beef, chicken, pork, or seafood. 
Zosui
The Yayoi Zosui menu consists of a variety of traditional Japanese rice soup dishes that are perfect for comforting meals, especially during chilly weather. These dishes are renowned for their rich and satisfying flavors that warm the soul. With each spoonful, you can savor the heartiness and depth of taste that these zosui dishes offer. Embrace the comforting essence of Japanese cuisine with Yayoi's zosui menu and indulge in a truly fulfilling dining experience.
Yayoi Histumabsuhi and Curry Menu
Experience the authentic flavors of traditional Japanese curry with Yayoi's delightful curry menu. Each dish is meticulously crafted using time-honored methods, resulting in a truly satisfying culinary experience. From rich and aromatic curry sauces to tender meat and vibrant vegetables, these dishes showcase the perfect balance of flavors that will leave your taste buds craving for more. What's more, these delicious curry offerings are not only a treat for your palate but also easy on your wallet, making them a must-try for anyone visiting Yayoi.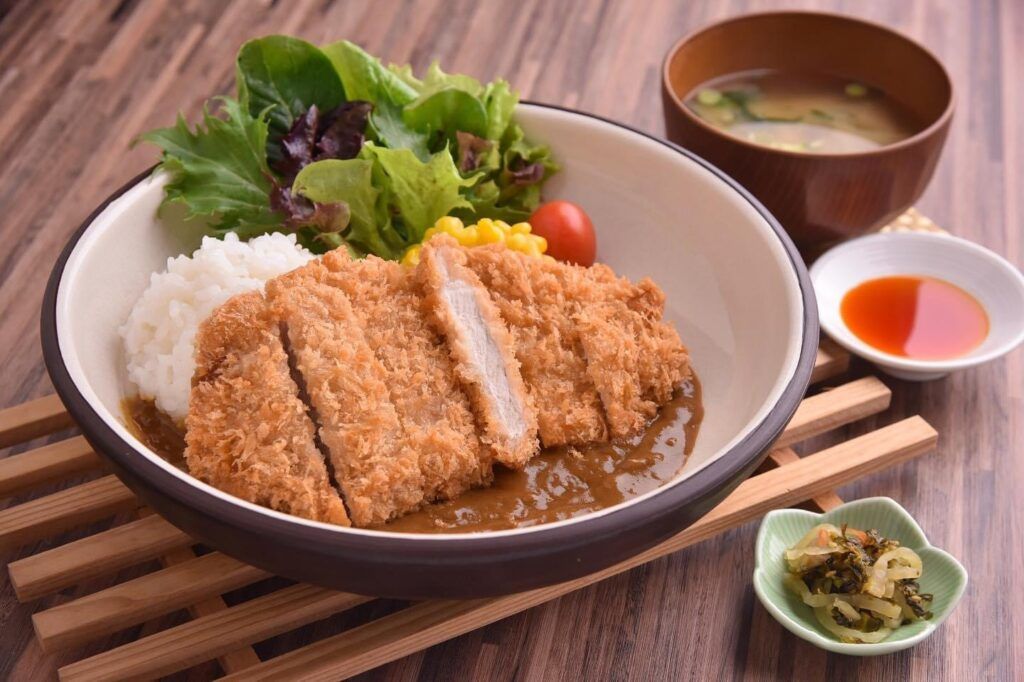 Yayoi Menu Delivery
Yayoi has exciting news for all the food enthusiasts out there – they now provide convenient delivery services, allowing customers to enjoy their delicious meals from the comfort of their own homes. With the assistance of popular delivery platforms like GrabFood and FoodPanda, placing an order has never been simpler. You can easily browse through Yayoi's menu, select your favorite dishes, and have them delivered right to your doorstep. Say goodbye to the hassle of going out and indulge in the delectable flavors of Yayoi's cuisine without leaving your home. It's the perfect solution for those craving a taste of Japan at their convenience.
Social Media Pages
Yayoi Singapore is a must-try Japanese restaurant that offers an authentic dining experience, and their social media pages are a great resource to stay updated with their latest promotions and dishes. Don't miss out on the opportunity to indulge in their delicious dishes and support them by following their social media pages.
Facebook: https://www.facebook.com/yayoisg/
Instagram: https://www.instagram.com/yayoisg
TikTok: https://www.tiktok.com/@yayoisg
Website: https://www.yayoi.sg/contact
YouTube: https://www.youtube.com/@singaporeyayoi
FAQs
What kind of cuisine does Yayoi specialize in?
Yayoi specializes in Japanese cuisine, specifically in the area of teishoku, which is a type of set meal that typically includes a main dish, rice, miso soup, and other side dishes.
What are some of the popular dishes at Yayoi?
Yayoi is known for its authentic Japanese cuisine, and some of its popular dishes include its signature dishes such as Beef Sukiyaki, Chicken Teriyaki, Tonkatsu, Salmon Don, and their set meals.
Does Yayoi offer vegetarian or vegan options?
Yes, Yayoi takes care to cater to a wide range of dietary preferences and offers vegetarian and vegan options for those who follow plant-based lifestyles.
Is Yayoi halal-certified?
As some of their dishes may contain non-halal ingredients, we can conclude that they are not halal-certified.
Conclusion
Yayoi is a Japanese restaurant that offers a variety of affordable and authentic Japanese cuisine, whose menu focuses on rice bowls and set meals. The restaurant is also known for its efficient and speedy service, making it a popular choice for quick and satisfying meals. Overall, Yayoi provides a great dining experience for those looking for delicious and authentic Japanese food at a reasonable price.