If you are around Singapore and are looking for a place that offers a diverse menu that serves South Indian cuisine, then Murugan Idli Shop is the place that you should go to! The menu at Murugan Idli Shop features a wide variety of idli options, including plain idlis, masala idlis, and specialty idlis. In addition to idlis, Murugan Idli Shop also offers a range of other South Indian delicacies such as dosas, vadas, and various types of rice dishes, each of which is prepared using authentic ingredients and spices to ensure a memorable dining experience.
You can find the updated pricing information for the Murugan Idli Shop menu below.
MENU
PRICE (SGD)

Tiffin

Plain Dosai
$5.35
Ghee Podi Idli
$3.42
Idli
$2.68
Butter Dosai
$5.67
Ghee Dosai
$6.74
Ghee Podi Dosai
$8.24
Masal Dosai
$7.06
Butter Masal Dosai
$7.49
Ghee Masal Dosai
$8.24
Ghee Podi Masal Dosai
$9.74
Uttappam
$5.35
Small Onion Uttapam
$7.06
Butter Uttapam
$5.67
Ghee Uttapam
$6.74
Butter Onion Uttapam
$7.81
Ghee Onion Uttapam
$8.24
Ghee Podi Onion Uttapam
$9.74
Oil & Podi
$1.82
Ghee & Podi
$2.46
Medu Vadai
$2.68
Sambar Vadai
$3.75

Desserts

Sweet Pongal
$5.24
Ghee Pongal
$5.24

Beverages

Mango Lassi
$5.99
Special Jigarthanda
$6.74
Coffee
$3.75
Buttermilk
$3.75
About Murugan Idli Shop
Murugan Idli Shop is a popular eatery in Singapore that specializes in South Indian cuisine, particularly its delicious and authentic idlis. The restaurant has gained popularity for its flavorful and satisfying idlis, which are soft, fluffy rice cakes made from fermented lentils and rice batter. Murugan Idli Shop has established multiple outlets in Singapore, making it accessible for locals and visitors alike. The restaurant aims to bring the authentic flavors of South Indian cuisine to its customers, providing a comfortable and welcoming environment for diners to enjoy their meals.
Murugan Idli Shop Menu Best Seller
This menu is made up of the best-selling items from Murugan Idli Shop, mostly idlis, but other South Indian dishes are included as well.
Ghee Podi Idli – This is a delicious and flavorful dish with idlis, made from fermented rice and lentil batter that are soft and spongy. The idlis are generously topped with ghee and sprinkled with podi, which is a flavorful blend of spices.
Butter Dosai – This is a popular South Indian dish that is loved by many due to its crispy texture and unique flavors. This dish is made with a dosai, a thin, crepe-like pancake that was created from fermented rice and lentil batter, which is spread through the dish with butter.
Ghee Uttapam – The combination of ghee and pod in this dish results in a classic flavor pairing that enhances the taste of various dishes. Murugan Idli Shop offers the option of adding ghee and podi to your food, allowing you to enjoy the richness of ghee and the aromatic flavors of the spice blend.
Ghee & Podi – This is a savory pancake-like dish that was created from a combination of fermented rice and lentil batter. The dish is topped with a variety of finely chopped vegetables such as onions, tomatoes, and green chilies and then cooked on a griddle with ghee resulting in buttery flavors.
Sambar Vadai – Sambar Vadai is a popular South Indian snack made from deep-fried lentil fritters soaked in flavorful sambar, a tangy and spicy lentil-based soup. The vadai, made from ground lentils and spices, is crispy on the outside and soft on the inside and then soaked in sambar, which infuses it with delicious flavors.
Tiffin
This menu is made up of tiffin offerings that showcase the authentic flavors of South Indian cuisine.
Plain Dosai – It is a classic South Indian dish that showcases the simple yet unique flavors of fermented rice and lentil batter. It is served with a variety of chutneys and sambar, allowing you to enjoy the dosai with different accompanying flavors.
Idli – Idli is a staple dish in South Indian cuisine, and Murugan Idli Shop serves up a delicious rendition of this popular favorite. Idlis are steamed rice and lentil cakes that are light, fluffy, and incredibly soft and served with chutneys and sambar.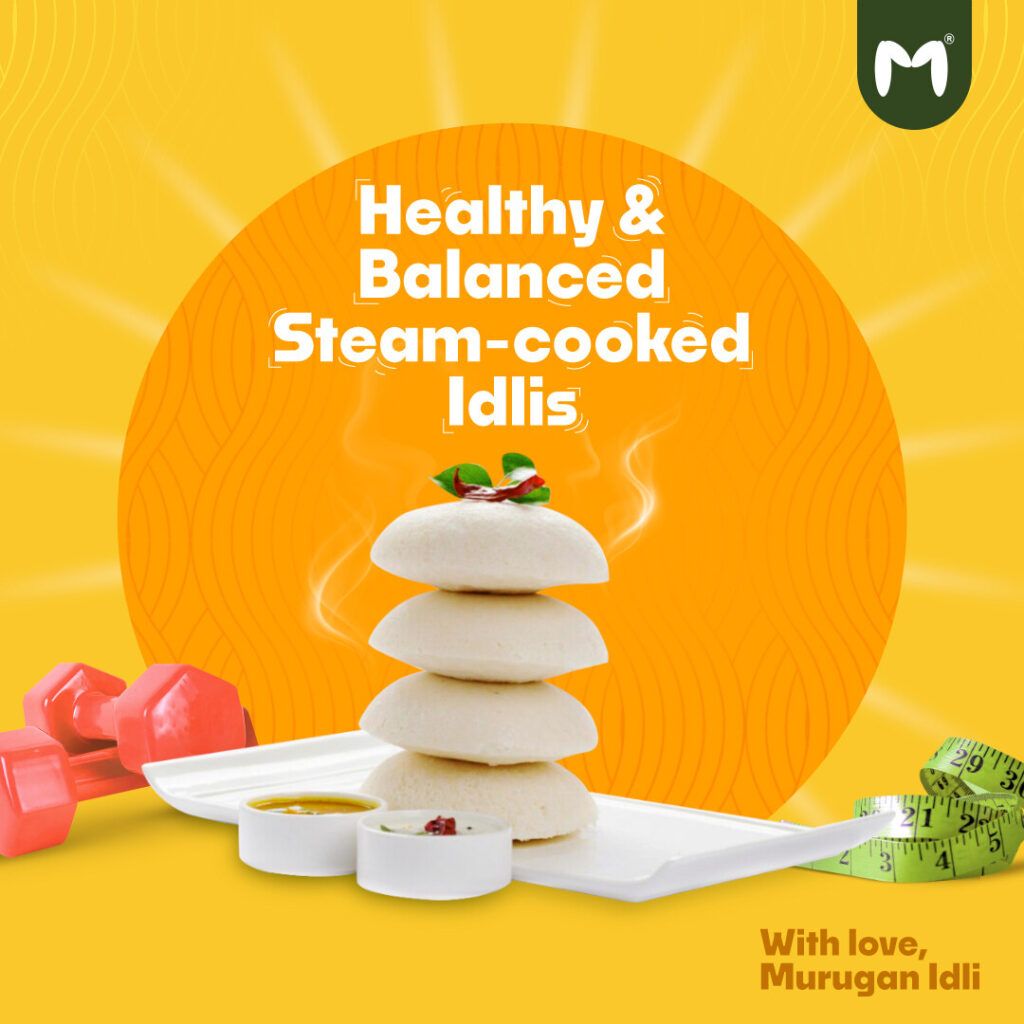 Butter Onion Uttapam – It is a flavorful and satisfying dish that combines the goodness of uttapam with the richness of butter and the sweetness of caramelized onions. The Uttapam at Murugan Idli Shop is topped with butter and sautéed onions, creating a delicious combination of flavors and textures.
Murugan Idli Shop Menu Desserts
This menu is composed of two delicious and satisfying desserts inspired by South Indian cuisine that will complete your meal experience at Murugan Idli Shop.
Sweet Pongal – The sweet Pongal at Murugan Idli Shop is prepared with care, combining rice, lentils, jaggery, ghee, and aromatic spices which results in a warm and sweet dish with a creamy texture and a delicious blend of flavors.
Ghee Pongal – The ghee pongal is a savory dish that is commonly enjoyed for breakfast or as a comforting meal. Murugan Idli Shop prepares ghee pongal using a combination of rice and lentils cooked together in ghee and flavored with spices such as black pepper and cumin seeds.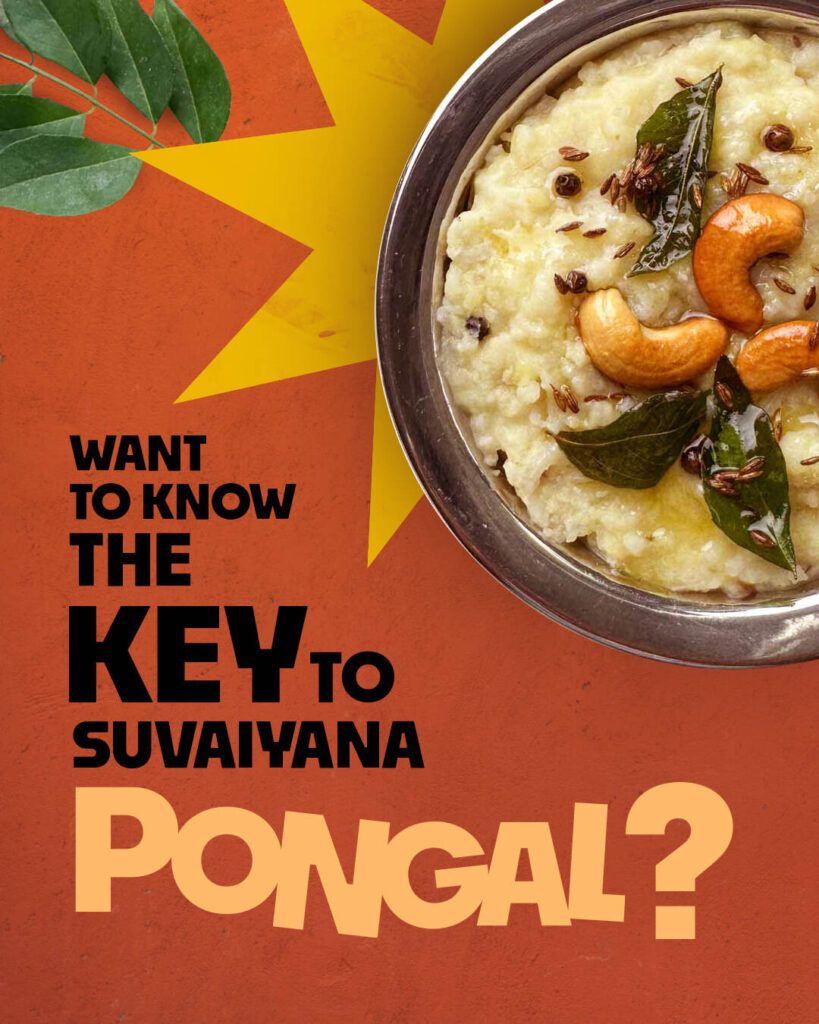 Beverages
This menu offers a refreshing and diverse range of beverages to complement the meals and complete your dining experience at Murugan Idli Shop. It offers traditional beverages like filter coffee, old and refreshing options like buttermilk, a selection of fruit juices, soft drinks, and lassi, a yogurt-based drink popular in Indian cuisine.
Murugan Idli Shop Menu Delivery
Murugan Idli Shop provides a delivery service that customers can browse through third-party delivery services like FoodPanda for a less-hassle and convenient ordering that can be accessed with the help of their mobile devices, wherever and whenever they want to.
Social Media Pages
They are still working out to reach more customers through their social media pages. For now, you can check out their Facebook page to follow their posts about the latest trend in their menu and more.
Facebook: https://www.facebook.com/MuruganIdliShopSingapore
FAQs
What kind of food does Murugan Idli Shop Singapore serve?
Murugan Idli Shop offers locals and tourists a delicious array of dishes that are inspired by South-Indian cuisine.
What are the operating hours of Murugan Idli Shop Singapore?
Murugan Idli Shop opertates from 9 AM-10:40 PM.
Are there vegetarian options available at Murugan Idli Shop Singapore?
There are many vegetarian options that the customers can choose from at Murugan Idli Shop.
Does Murugan Idli Shop Singapore offer delivery or takeout services?
Yes, Murugan Idli Shop offers delivery and takeout services for the convenience of its customers.
Is Murugan Idli Shop halal-certified?
No, Murugan Idli Shop is not halal-certified.
Conclusion
Murugan Idli Shop is a popular restaurant in Singapore that offers an authentic and flavorful South Indian dining experience. The restaurant is committed to quality and authenticity which can be seen through the preparation and presentation of their dishes. The dishes on their menu not only cater to vegetarian preferences but also offer a range of choices that will satisfy the cravings of any diner. Lastly, Murugan Idli Shop creates a welcoming space where diners can enjoy a fulfilling meal with friends and family with its warm and inviting ambiance.