North Indian cuisines are the highlight of the Daawat Tandoori menu. It serves popular street foods from India prepared using authentic Indian spices. This restaurant also offers vegetables, meats, soups, vegetarian, mutton, chicken, seafood, basmati rice, tandoori bread, salad, soups, desserts, and beverages. Most dishes it serves are cooked in a tandoor or clay pot, making their cuisines unique and satisfying. 
You can find the updated pricing information for the Daawat Tandoori menu below.
MENU
PRICE (SGD)

Chaat

Aloo / Chana / Papri Chaat
$8.50
Aloo Tikki Chaat
$8.50
Dahi Puri
$8.50
Pani Puri (6 pcs)
$7.50
Pani Puri (25 pcs)
$25.00
Pani Puri (50 pcs)
$45.00
Samosa Chaat
$9.40
Sev Puri
$7.50

Vegetable Starters

Aloo Tikki
$7.00
Chilli Mushroom
$14.00
Chilli Paneer
$14.00
Gobi Manchurian
$14.00
Grand Paneer Tikka
$14.00
Onion Pakora
$6.50
Punjabi Samosa
$6.50
Stuffed Paneer Pakoras
$8.50
Traditional Pakora
$6.00
Vegetable Pakoras
$6.50

Meaty Starters

Battered Prawns Pakora
$13.50
Chicken Tikka
$15.50
Dawaat Mix Tandoori Platter
$16.00
Fish & Chips
$9.00
Fish Tikka
$14.50
Haryali Chicken Tikka
$15.00
Lahori Fish
$10.50
Malai Chicken Tikka
$14.50
Seekh Kebab
$14.00
Smoked Tandoori Chicken (Full)
$27.00
Smoked Tandoori Chicken (Half)
$17.00
Smoked Tandoori Chicken (Quarter)
$10.00

Soup

Chicken Soup
$7.00
Mushroom Soup
$7.00
Tomato Soup
$7.00
Vegetable Soup
$6.00

Vegetarian Mains

Aloo Gobi
$11.50
Aloo Jeera
$10.00
Aloo Mattar
$11.00
Bhindi Masala
$11.50
Channa Lahori
$11.50
Dal Makhani
$11.50
Dal Tadka
$10.50
Mattar Paneer
$12.50
Palak Paneer
$12.50
Paneer Butter Masala
$12.50
Paneer Karahi
$12.50
Paneer Makhani
$12.50
Vegetable Jalfrezi
$11.00
Vegetable Manchurian
$12.50
Vegetable Shahi Korma
$13.00

Mutton Mains

Bhuna Gosht
$15.50
Dal Gosht
$15.00
Keema Mattar
$15.00
Methi Mutton
$15.50
Mutton Jalfrezi
$15.50
Mutton Kofta
$15.50
Mutton Korma
$15.50
Mutton Vindaloo
$14.50
Roghan Josh
$16.00
Saag Mutton
$15.00

Chicken Mains

Achari Chicken
$14.00
Butter Chicken
$15.50
Chicken Do Piaza
$14.00
Chicken Karahi (Medium)
$26.00
Chicken Karahi (Small)
$15.00
Chicken Tikka Masala
$15.50
Chilli Chicken
$15.50
Daawat Murg Masallam (Medium)
$26.00
Daawat Murg Masallam (Small)
$15.00
Ginger Chicken
$14.00
Murg Cholay
$14.50
Pepper Chicken
$15.00
Pudina Chicken
$14.50

Seafood Mains

Fish Curry
$15.00
Fish Jalfrezi
$13.00
Fish Kashmiri
$16.00
Fish Sambal
$15.00
Methi Fish
$15.00
Pepper Fish
$15.00
Prawn Masala
$16.50
Sambal Prawns
$16.00
Sweet and Sour Fish
$15.00

Basmati Rice

Briyani Rice
$5.00
Chicken Dum Briyani
$13.50
Chicken Fried Rice
$10.00
Egg Fried Rice
$8.50
Jeera Rice
$7.00
Kashmiri Pulao
$8.50
Mutton Dum Briyani
$14.50
Seafood Biryani
$14.50
Steamed Rice
$3.45
Veg Fried Rice
$8.50
Vegetable Biryani
$10.50

Tandoori Bread

Bhatura
$3.95
Butter Naan
$4.50
Cheese Naan
$5.80
Garlic Naan
$4.50
Kashmiri Naan
$5.00
Keema Naan
$6.00
Masala Kulcha
$5.45
Missi Roti
$4.00
Naan Basket
$10.00
Paneer Naan
$5.00
Plain Naan
$3.00
Sesame Naan
$4.50
Tandoori Roti
$3.00

Sides

Dahi
$3.50
Green Salad
$5.00
Raita
$4.50
Russian Salad
$6.00

Desserts

Chawal Ki Kheer
$5.50
Cottage Rasmalai
$5.50
Ice Cream
$4.50
Royal Kulfi
$5.50
Shah's Gulab Jamun
$5.50

Beverages

Butter Milk
$5.00
Cappuccino
$4.50
Coke
$3.00
Fresh Juice
$4.50
Hot Coffee
$4.50
Iced Coffee
$4.50
Iced Lemon Tea
$3.00
Iced Milo
$4.50
Mango Lassi
$5.00
Masala Tea
$3.50
Milk Shake
$5.50
Milo
$3.30
Root Beer
$3.00
Rose Milk
$4.00
Salted Lassi
$4.00
Sprite
$3.00
Strawberry Lassi
$5.00
Sweet Lassi
$4.50
Tea Tarik
$3.00

Beer

Carlsberg (644 ml)
$11.50
Corona (355 ml)
$9.50
Erdinger (500 ml)
$12.00
Heineken (330 ml)
$6.50
Kingfisher (330 ml)
$6.50
Tiger (330 ml)
$6.50

Wine

House Red Wine
$46.00
House Red Wine (Small)
$12.00
House White Wine
$46.00
House White Wine (Small)
$12.00

Alcohol

Absolute Vodka
$95.00
Black Label
$100.00
Chivas Regal (12 yrs)
$100.00
Dewar's White Label
$90.00
Gordon Gin
$90.00
Jack Daniels
$100.00
About Daawat Tandoori 
Daawat Tandoori was opened in 2005 at the Singapore Expo. The management aims to introduce India's hearty and classic cuisines to its locals. It transferred to Upper Thomson Road in Yew Lian Park, Singapore, in 2010. The passion and dedication of its team elevate the Indian dining experience of its customers. 
Daawat Tandoori Menu Best Seller 
Daawat Tandoori is well-loved for the authentic and special Indian cuisines that it offers. The best sellers of this restaurant consist of special dishes that are remarkable for their authentic and unique flavors. 
Butter Chicken – Butter Chicken is the specialty of this restaurant and the most popular item on its menu. It is made with chicken cooked in rich, creamy tomato sauce and garnished with cream and herbs. The sauce is thick and tasty, while the chicken is tender and flavorful. 
Palak Paneer – One of the famous and special dishes in Daawat Tandoori, where pureed spinach is cooked with cottage cheese, garlic, ginger, garam masala, and other spices. The crowd loves this dish as it is not saturating and has the right amount of creaminess.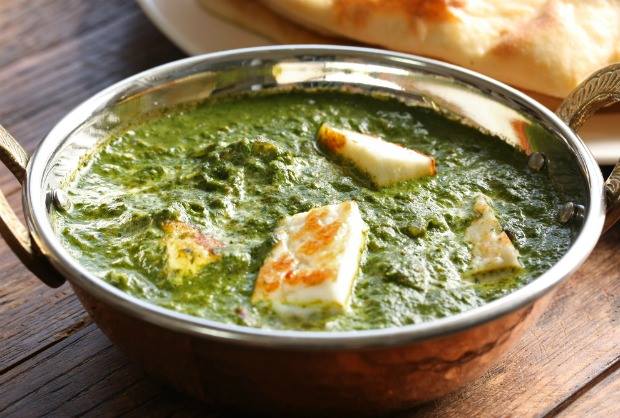 Naan Basket – This Naan Basket consists of assorted naans, a flatbread popular in India. The flavors of naan served in this basket are plain, butter, and garlic. It is known for its softness and chewiness, making it surprisingly delicious. 
Aloo Gobi – Cauliflowers are cooked with potatoes and other Indian spices. It is a vegetarian curry that is well-known in India. This is a simple, easy-to-cook dish loved for its delicious taste. 
Smoked Tandoori Chicken – A delicious dish made where chicken is marinated overnight in yogurt and authentic spices from India. This dish comes with slices of red onion and green vegetables.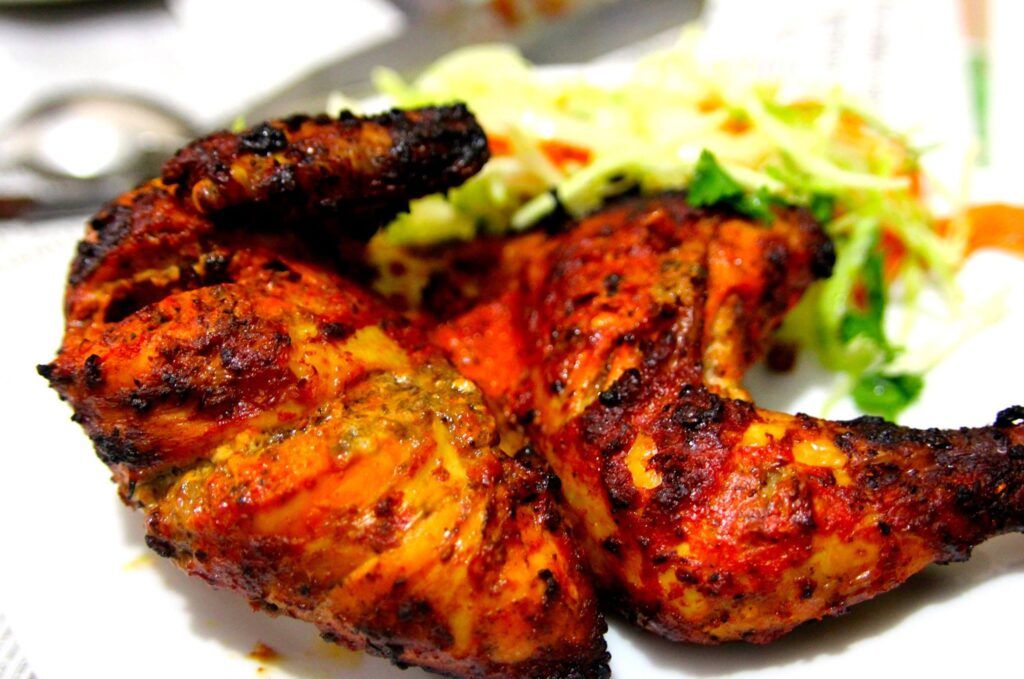 Daawat Tandoori Menu Chaat 
Chaat consists of savory and popular snacks commonly served at stalls and on the streets of India. The delicious spices and sauces of these chaat dishes showcase the rich culinary diversity of Indian cuisine.  
Aloo Tikki Chaat – Experience the goodness of this aloo tikki chaat, regarded as one of India's best street foods. This fried potato patty is stuffed with spicy ingredients and other traditional chaat ingredients such as assorted chutneys, chopped onions, and sev. It is garnished with a special sauce to enhance its taste and presentation.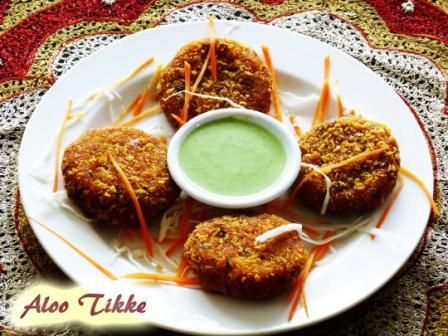 Pani Puri – Fried dough balls are filled with onions, potatoes, sweet chutney, or coriander spicy tangy water. Each bite of this dish is satisfying as it is made with authentic ingredients and cooked expertly. 
Samosa Chaat – A hearty and delicious snack where the traditional Punjabi Samosa is topped with various spices and ingredients to give customers an extraordinary and unique dish. The toppings of these ingredients consist of chole, coriander, and a spicy and tangy chutney mixture. 
Daawat Tandoori Vegetable Starters Menu
Daawat Tandoori serves various deep-fried and stir-fried vegetable dishes, perfect for people following a healthy lifestyle. It comprises mushrooms, potatoes, onion crisps, cottage cheese, paneer cubes with diced capsicums, and mixed vegetables. 
Vegetable Pakoras – It is made with various vegetables deep-fried until it becomes golden brown and crispy. This is served with green leafy vegetables and a special sauce on the side. 
Punjabi Samosa – Punjabi Samosa is a hearty snack with a pastry-like crust stuffed with spiced green peas and masala potatoes. The thin and crispy crust, the triangular shape, and the delicious fillings of this dish make it one of its patrons' most-loved snacks.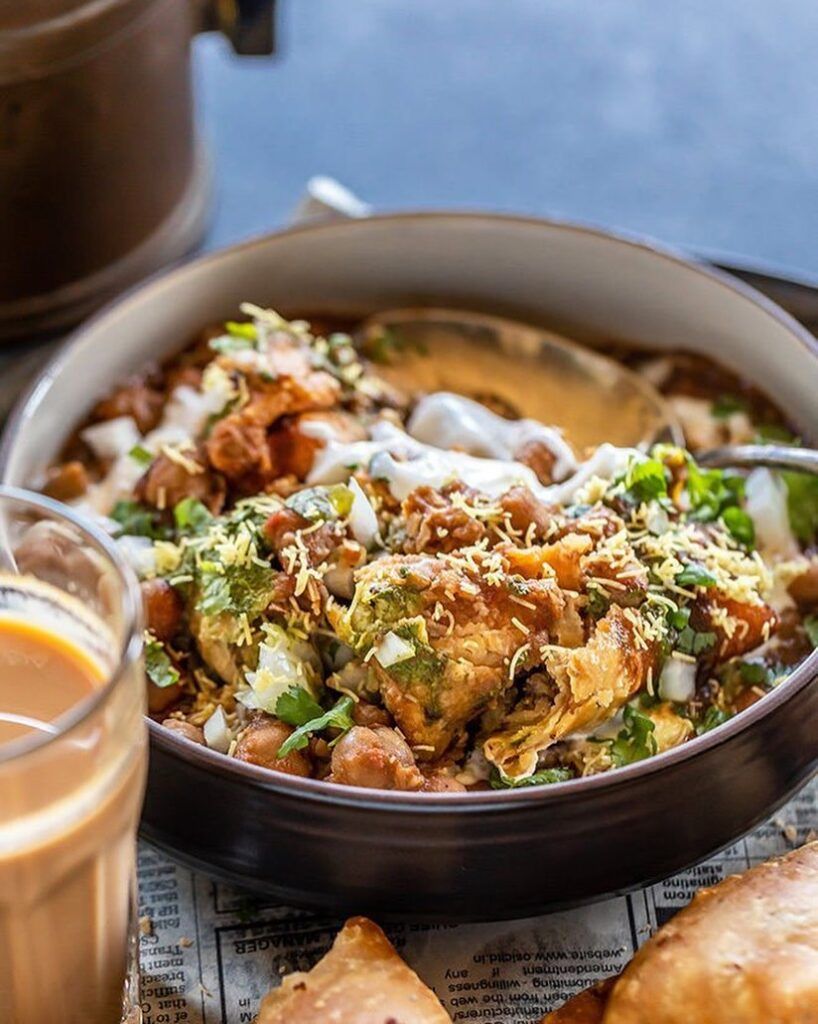 Chili Paneer – An Indo-Chinese dish that is known for its crunchiness and delicious taste. It is made with fried paneer cubes and diced capsicum doused in spicy, sweet, and sour sauce. Indian cuisine influences this dish's special blend of vegetables, while the sour and sweet sauce is inspired by Chinese cuisine.  
Daawat Tandoori Meaty Starters Menu
The Meaty Starters of Daawat Tandoori consists of chicken dishes marinated in special sauces, battered prawns, fish tikka, seekh kebab, fish & chips, and tandoori platter. These dishes are known for their satisfying goodness. 
Battered Prawns Pakora – Succulent prawns are coated with special batter, infused with garlic, ginger, chili, lemon squeeze, and deep-fried expertly. It is a flavorful appetizer or snack that will boost your appetite, making your meal satisfying. 
Fish Tikka – It is a seafood tikka dish where fish cubes are marinated in the restaurant's special sauce. The spicy cream gives this tikka a distinctive flavor and a vibrant color. This is one of the must-try dishes of this restaurant as it is one of the popular dishes that its patrons love. 
Daawat Mix Tandoori Platter – Enjoy various flavors of chicken tikka with this Daawat Mix Tandoori Platter. It comprises two classic chicken tikka, malai kebab, and haryali chicken tikka. 
Soup 
Daawat Tandori serves comforting and hearty soup, perfect for any time of the day. It offers vegetable soup, made with fresh garden vegetables; mushroom soup, traditional soup that consists of shitake and button mushroom; tomato soup, where ground tomatoes are cooked in a rich cream; and chicken soup, which comprises tender pieces of chicken cooked in fresh chicken stock and bechamel sauce. These soups are garnished with special toppings that enhance their taste. 
Vegetarian Mains 
The vegetable dishes served by Daawat Tandori consist of mixed vegetables, cottage cheese, ladyfingers, cauliflower, black lentils, chickpeas, potato cubes, yellow lentils, and paneer butter masala. These nutritious and mouthwatering cuisines are cooked in special sauces or gravy that adds flavor and texture.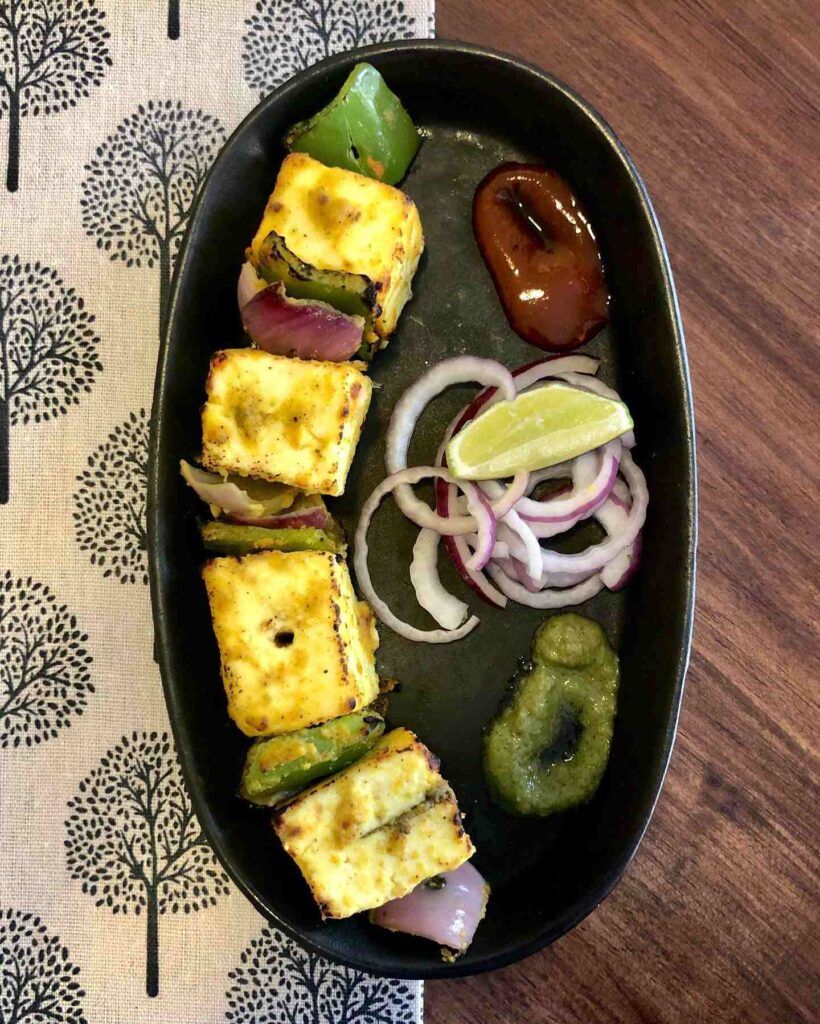 Daawat Tandoori Menu Delivery 
The menu of Daawat Tandoori Singapore is available through their partner delivery platforms, such as Foodpanda, GrabFood, and Deliveroo, so you can enjoy your favorite authentic Indian cuisines in the comfort of your home. 
Social Media Pages
Follow Daawat Tandoori's social media pages to stay updated on our latest culinary creations, special offers, and exciting events. Experience the vibrant spices and authentic flavors of India as our skilled chefs prepare each dish with meticulous care. Join their online community and let them take you on a flavorful journey through the heart of Indian cuisine.
Facebook: https://www.facebook.com/Daawattandoori
Instagram: https://www.instagram.com/daawattandoori/
Website: https://www.daawattandoori.com/contact-reservations
FAQs
What are some popular dishes at Daawat Tandoori Singapore? 
Butter Chicken, Palak Paneer, Naan, and Tandoori Chicken are some of the popular dishes at Daawat Tandoori Singapore. 
Can I make a reservation at Daawat Tandoori Singapore? 
Yes, you can make a reservation at Daawat Tandori Singapore. Visit its website at https://www.daawattandoori.com/contact-reservations to book a table. 
What are the operating hours of Daawat Tandoori Singapore? 
The opening hours of Daawat Tandoori Singapore are 11:00 AM to 03:00 PM and 04:30 PM to 11:00 PM daily, except on Mondays. 
Are there any special promotions or discounts available at Daawat Tandoori Singapore? 
Daawat Tandoori Singapore offers discounts on special occasions. 
Is Daawat Tandoori halal certified? 
Daawat Tandoori is not a halal-certified Indian restaurant in Singapore. 
Conclusion 
The Daawat Tandoori menu showcases the art and culture of North India. It offers a wide array of Indian cuisines, so you will always have something new to try every time you visit this restaurant. Customers commend the delicious and authentic taste of its dishes and the friendly customer service of its staff, making their Indian dining experience memorable.