The Handlebar menu offers locals various dishes inspired by American cuisine, featuring a wide range of appetizers, main courses, and desserts. They also have a wide selection of sides, salads, and an extensive list of drinks such as beers, cocktails, and mocktails. Some of the most popular items on Handlebar's menu include burgers, pizzas, sandwiches, and ribs offerings. Each of the dishes that they offer is made proudly with high-quality ingredients and a sophisticated cooking method that separates their dishes from other restaurants.
You can find the updated pricing information for the Handlebar menu below.
MENU
PRICE (SGD)

Snacks

Cheese Platter
$18.00
Fried Softshell Crabs& Prawns
$15.00
Cauliflower Frito
$7.00
Cocaine Wings
$14.00
Blossom Onion
$12.00
Mac & Cheese
$13.00
Bad Attitude Stuffed Jalapeno
$10.00

Lunch

Home Special Curry Chicken
$15.00
Chicken Steak & Egg
$15.00
Ayam Pangang with Rice
$15.00
Special Pork Cutlet
$15.00
Curry Pork Katsu Don
$15.00

Mains

Mixed Grilled Platter
$108.00
Grilled Jumbo King Prawns
$28.00
Grilled Cajun Red Snapper Fillet
$18.00
Fish and Chips
$17.00
Jumbo Dog
$12.00
Silence of The Lamb
$36.00

Specials

Freshly Shucked Oysters

Pizza

Margherita
$10.00
Nutella with Marshmallow
$10.00
Spinach with Egg
$12.00

Cocktails

Bramble
$16.00
Long Island Iced Tea
$18.00
Old Fashioned
$16.00
Negroni
$15.00

Desserts

Creme Brulee
$6.00
Chocolate Parfait
$6.00
About Handlebar
Handlebar is a biker-themed restaurant located in the eastern part of Singapore, in the neighborhood of Changi. The restaurant is decorated with biker memorabilia, including motorcycle parts, posters, and photographs, creating a unique ambiance that appeals to bikers and non-bikers alike. Handlebar's menu features a mix of Western and Asian dishes, including burgers, pasta, pizzas, and local favorites such as laksa and nasi lemak. Handlebar is also renowned for its live music performances, as well as events like bike shows and charity rides.
Handlebar Menu Best Seller
This menu is made up of a different variety of dishes that are the most popular and most ordered by their customers.
Cheese Platter – This is a great appetizer to start your meal with as it comes with a variety of cheeses that are perfectly paired with fruits, nuts, and crackers. The portion size of it is decent enough to share and the presentation is quite nice as well.
Fish and Chips – These two dishes pair for a classic British dish that is executed well with the fish being fresh and flaky, while the batter is crispy and not too heavy. The chips are also perfectly cooked and have a nice texture which makes for a quite satisfying treat.
Jumbo Dog – It is a signature menu at Handlebar and it lives up to its name which the customers can choose from three different meat: pork, chicken, and beef. The sausage is quite large and juicy and is served with a side of fries making this dish quite hearty and perfect for those who are looking for a filling meal.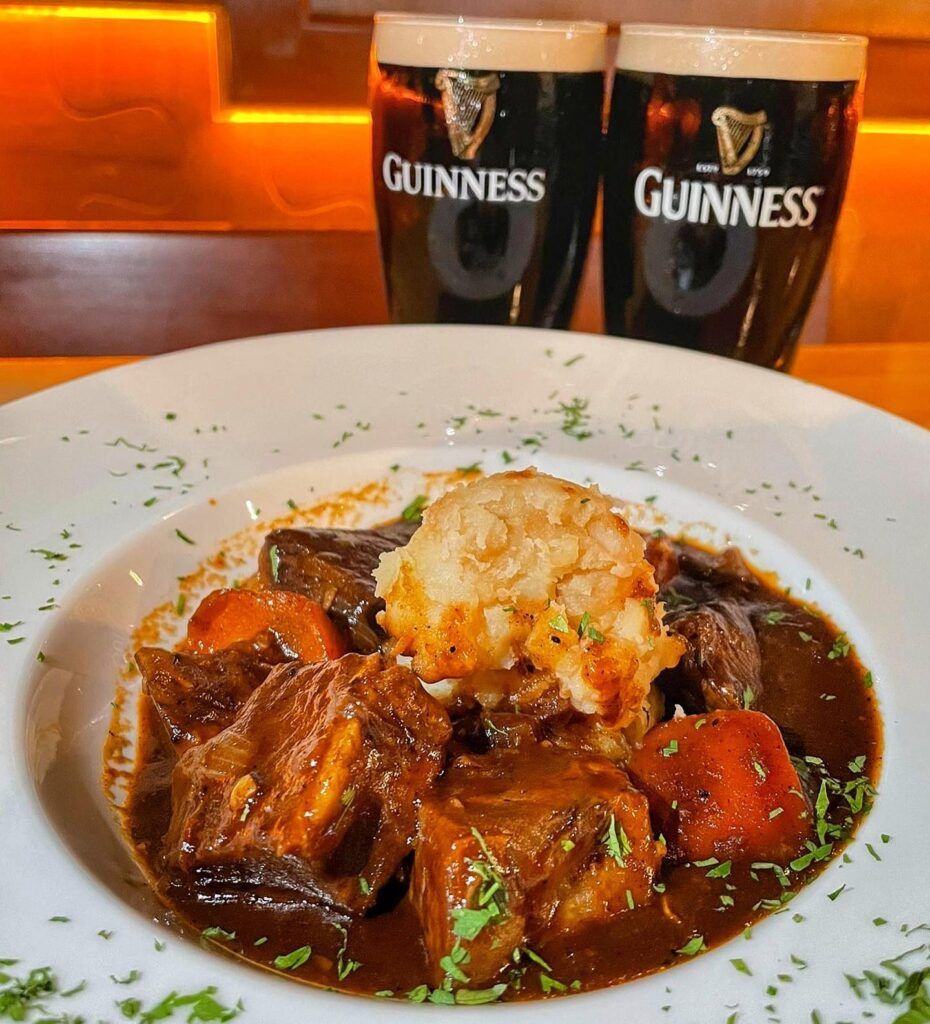 Chocolate Parfait – It consists of layers of chocolate mousse, cream, and cake, topped with whipped cream and chocolate shavings. The dessert is not too heavy and has a nice balance of sweetness and richness making it one of the best dessert options at Handlebar.
Handlebar Menu Snacks
This menu is made up of a different variety of snack items that are very delicious and satisfying that add a bit of excitement to your meal experience.
Blossom Onion – The onion used in this dish is cut in a way that makes it look like a flower, then it's battered and deep-fried to perfection. The result is a savory, crunchy treat that's perfect for sharing with an accompanying sauce that adds a nice tangy flavor to the dish.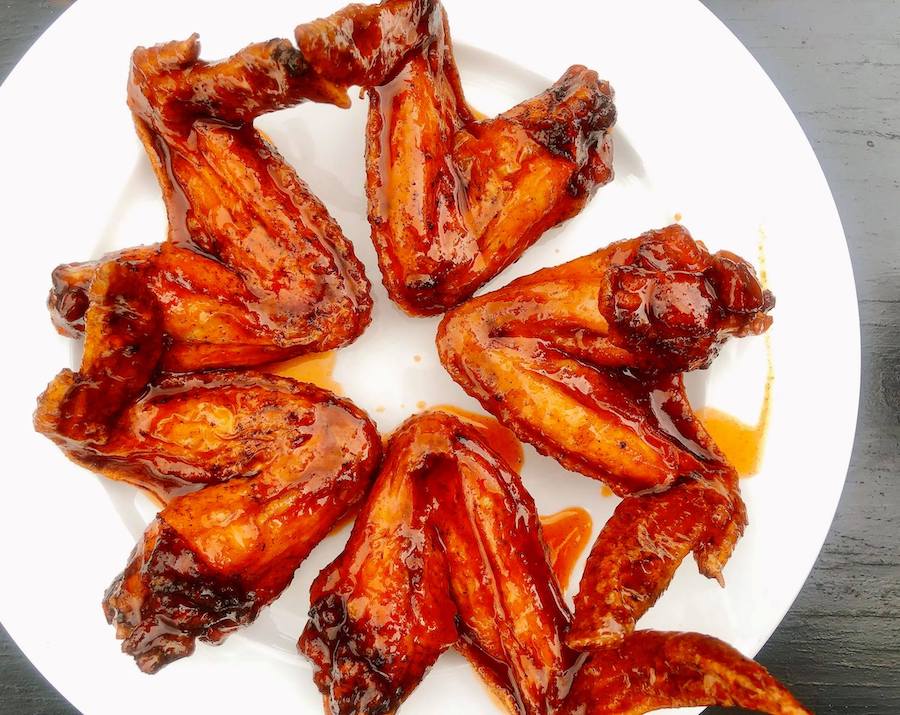 Mac & Cheese – The cheesy sauce is rich and flavorful in this dish complements the perfectly-cooked macaroni which makes it a great comfort food dish that's perfect for a cold day or anytime you're in the mood for something warm and comforting.
Bad Attitude Stuffed Jalapeno – The jalapenos are stuffed with cream cheese and bacon, then battered and deep-fried. The result is a savory and spicy treat that's perfect for sharing that is perfect for customers who are looking for a spicy and satisfying appetizer. The accompanying sauce adds a nice tangy flavor to the dish and helps to cut through the spiciness of the jalapenos.
Handlebar Lunch Menu
At this restaurant, you'll find an extensive menu of lunch meals that are not only incredibly delicious but also wonderfully filling.
Home Special Curry Chicken – This dish features chicken in a curry sauce, which is likely to have a spicy and savory flavor. The "home special" aspect of the dish may suggest that it is a signature or popular dish at Handlebar.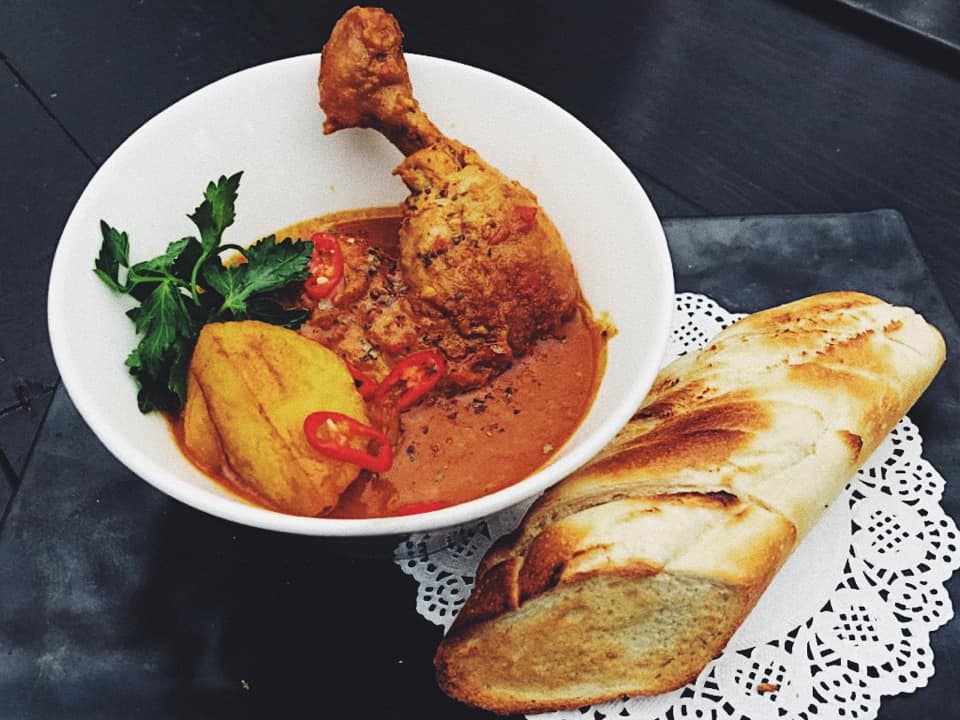 Chicken Steak & Egg – This dish likely features a chicken cutlet that is pan-fried or grilled to a golden brown, served with a fried egg. It is recommended that this dish be accompanied by sides such as fries, salad, or vegetables for a much more satisfying meal.
Special Pork Cutlet – This dish likely features a pork cutlet that is breaded and deep-fried, giving it a crispy texture on the outside while remaining tender on the inside. It is served with a sauce, such as a tangy tonkatsu sauce, and sides like rice or salad depending on the customer's preference.
Handlebar Main Menu
Mixed Grilled Platter – This platter from Handlebar's main menu features a variety of grilled meats including chicken, beef, and lamb. A tasty and filling dinner is produced as a result of the meats that we're expertly cooked and seasoned.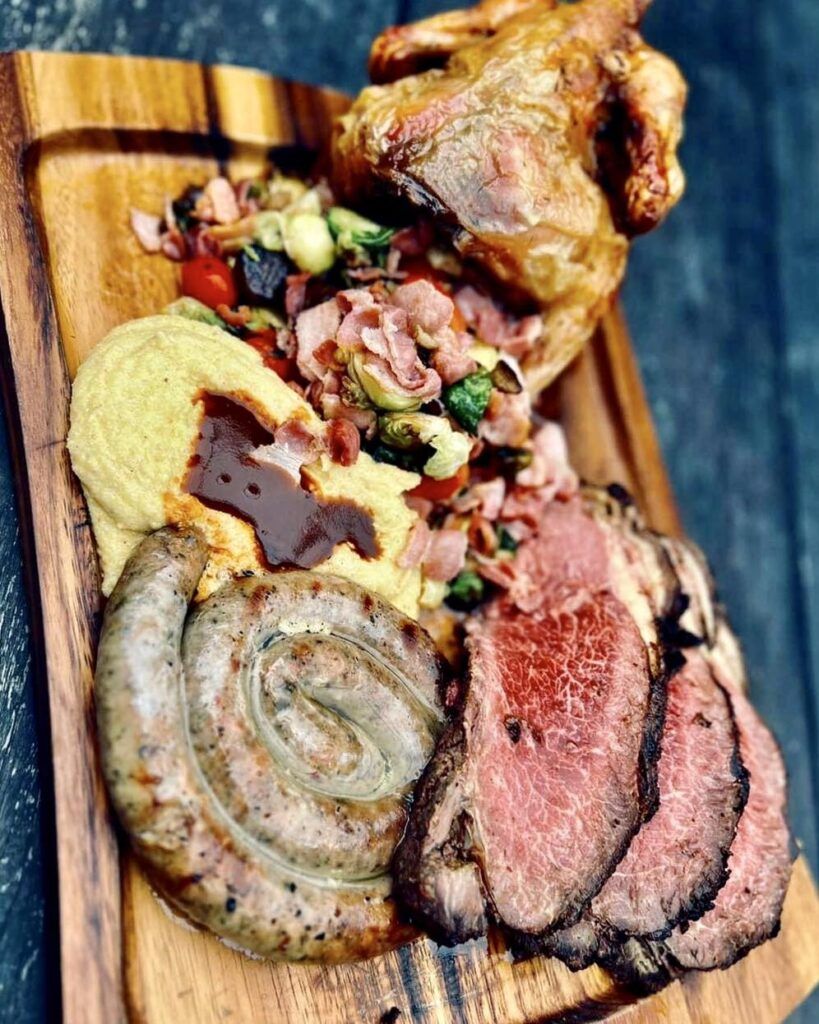 Grilled Jumbo King Prawns – This dish is made up of large, succulent prawns that are grilled to perfection. They come with a side salad and a buttery garlic sauce that wonderfully balances the sweetness of the prawns which makes them a delicious and satisfying dish for seafood lovers.
Curry Pork Katsu Don – This dish is a Japanese rice bowl with a crispy pork cutlet that is smothered in a fragrant curry sauce. The pork is cooked well and the sauce has a nice balance of sweet and savory flavors and it has a generous portion size making for a quite filling and satisfying meal.
Specials
This menu is made up of a single item which is the Freshly Shucked Oyster which is a popular seafood delicacy that is prized for its delicate taste and texture. They are served raw on the half-shell and can be accompanied by various condiments such as lemon juice, mignonette sauce, and horseradish which makes them a delicious and sophisticated addition to any seafood menu.
Handlebar Menu Delivery
Handlebar makes ordering from their restaurant more convenient and speedy by offering delivery services. They have partnered with popular delivery apps such as FoodPanda, GrabFood, and Deliveroo. This means you can easily order your favorite meals from Handlebar with just a few taps on your phone, ensuring a hassle-free and fast dining experience.
Social Media Pages
As Singapore's premier biker-themed eatery, they serve up mouthwatering dishes inspired by classic American cuisine. They are more than just delicious food; they're a community of passionate riders and food enthusiasts. Connect with them on social media to stay in the loop on upcoming events, live entertainment, and exclusive promotions. Whether you're a hardcore biker or simply seeking a unique dining experience, come join them at Handlebar and ignite your senses. Ride on, follow them, and be a part of the Handlebar family.
Facebook: https://www.facebook.com/HandlebarSGGillmanBarracks
Instagram: https://www.instagram.com/handlebaroriginal/
YouTube: https://www.youtube.com/@HandlebarSingapore
FAQs
Does Handlebar have a dress code?
Handlebar is a casual dining establishment and does not implement a strict dress code.
Does Handlebar have live music or entertainment?
Yes, Handlebar provides its customers with live music and entertainment.
Where is Handlebar located?
Handlebar is located at 57A Havelock Rd, #01-01, Singapore 161057.
Is Handlebar halal-certified?
Handlebar doesn't have a halal certification but they do have vegetarian and seafood options available on their menu.
Conclusion
Handlebar's menu offers a range of dishes with a focus on American-style pub food, along with some local Singaporean dishes. The menu includes a variety of appetizers, burgers, sandwiches, pizzas, pasta, and mains such as steaks, fish and chips, and grilled chicken. The best thing is that people with dietary limitations can also find vegetarian options on Handlebar's menu. In terms of drinks, Handlebar has a selection of beers, wines, and cocktails making it one of the best options for casual dining and drinking.