Do you love pastries and baked treats? Have you ever tried or heard about Paul Bakery? This is a French bakery that offers delicious and mouthwatering items that you can only find on their menu. The Paul menu has a lot to offer since they are serving pastries, crepes, coffees, and other delicious goodness. In this article, we are going to get to know Paul Bakery a little bit more for us to have an idea of the food and services that they offer and of course, we are going to dive deeper into their menu and prices. Interested? Me as well, so stay with me here, and let's start!
You can find the updated pricing information for the Paul menu below.
MENU
PRICE (SGD)

Catering menu

Party pack A
$249
Party pack B
$349
Party pack C
$489
Breakfast set D
$189
High tea set E
$199
Viennoiserie F
$58
Sandwich G
$56
Canapé H
$66
Quiche I
$66
Croissant sandwich J
$60
Salad K
$10.70
Pastry L
$64
French butter cake M
$56
Viennoiserie N
$38
Mini macarons O
$24.90
Le grand macaron P
$7.90
Flan normand Q
$62
Flan nature R
$55
Tarte a la rhubarbe S
$65
Tarte aux myrtilles T
$67
Moelleux chocolate U
$55
Craquant V
$58
Fraisier W
$58
Gateau au mascarpone X
$58
Palet D'or Y
$55

Catering menu (beverages)

Coffee take out box
$39
Juices (bottle 250ml orange/apple)
$3.80
Mineral water (stil/sparkling/paulmineralwater)
$3.90/3.90/2.50
Tea take out box
$39
Kombucha
$45
Soda
$3.30

Seasonal menu

Raindeer chocolate tartlet
$9.90
Raindeer brioche
$4.90
Box of festive macaroons 12pcs
$23.90
Mini Mont Blanc tartlet
$40
Petit sapin de noel tartlet
$42
Galette des rois
$39
Yuzu meringue log (s/m)
$39/65
Nuts over you chocolate log (s/m)
$42/69
Snowy Christmas forest log (s/m)
$39/65
Herbes de provence roast Turkey
$169
Cranberry and pineapple turkey ham
$89
Sasho & bonito turkey ham
$89
Asian eight spice roast turkey
$159
Wasabi beef teriyaki box of 8pcs
$40
Maine lobster roll salad sweet mayo and caviar box of 8pcs
$42
Wild mushroom, quail egg & truffle salsa box of 8pcs
$40
Classic duck leg confit & roasted potatoes 250g
$39
Chicken sausage bowl 400g
$29
Deep fried chicken rice balls 10pcs
$15
Smoked salmon & salad bowl 200g
$25
Turkey ham & salad bowl 200g
$20
Achar asian pickle bowl 700g
$15
Fried thai rice crackers 100g
$10

Breakfast set

Le parisien
$9.20
Le cappuccino
$10.20
Le continental
$13.90
Petit dejeuner chocolat
$11.20
Baker's basket
$9.90
Patissier's basket
$11.90

Viennoiserie (freshly baked french pastries)

Chausson aux pommes
$4.70
Croissant
$4.10
Croissant aux amandes
$5.10
Escargot aux raisins
$4.50
Gourmandise
$4.70
Pain au chocolat
$4.30
Palmier
$4.10

All day breakfast

Eggs Benedict
$19.90
Breakfast eggs
$20.90
Chia seed omelette
$22.90
Scrambled eggs tartine
$18.90
Cheese omelette complete
$22.90
Salmon Benedict
$22.90
Breakfast waffle
$20.90
Croque monsieur
$17.90
Breakfast steak and egg
$25.90
Smoked salmon crepe
$22.90
Avocado brioche
$19.90
Croque madame
$18.90

Appetiser

Soup of the day
$9.90
Onion soup
$10.90
Mushroom and truffle tartine
$16.90
Smoked salmon tartine
$19.90
Beef and avocado salad
$27.90
Smoked salmon nicoise salad
$22.90
Grilled chicken and avocado caesar
$21.90

Eating well

Chicken and quinoa salad
$23.90
Chicken breast
$13.90
Smoked salmon and avocado
$14.90
Fresh fruits yogurt
$9.90
Granola yogurt
$9.90
Fresh fruits acai bowl
$14.90
Peanut butter acai bowl
$14.90
Fresh juice (orange,carrot and ginger)
$8.50
Fresh juice (tomato, orange and carrot)
$8.50
Fresh juice (green apple and celery)
$8.50
Fresh juice (orange)
$7.90
Fresh juice (carrot)
$7.90

French traditional sandwich

Smoked salmon
$13.90
Tuna mayonnaise
$12.90
Tomato and mozzarella
$12.90
Ham and cheese
$12.90
Camembert
$12.90

Side dish

Truffle and Parmesan fries
$14.90
Furikake fries
$13.90
Classic french fries
$12.90
Sausage and potato poutine
$15.90
Kids menu
$16.90

Main course

Miso codfish
$37.90
Beef stroganoff pasta
$29.90
Fish & chips
$24.90
Beef short ribs
$35.90
Lobster laksa pasta
$38.90
Steak, foei grass & fries
$38.90
Chicken and spinach Roulade
$27.90
Gourmet beef burger
$26.90
Mentaiko mac & cheese pasta
$33.90
Mushroom cream pasta
$23.90

Cake

Moelleux au chocolat
$7.90
Sliced cake of the day
$8.50
Flan nature
$7.80
Flan normand
$8.20

Pancake

Crepe au chocolat et chantilly
$10.90
Crepe au sucre
$8.90

French toast and ice cream

Pain perdu and ice cream
$15.90
Ice cream
$8.90
Lava cake and ice cream
$16.90
Chocolat liegeois
$9.90
Cafe sur creme glacee
$9.90

Waffle

Waffle & macaroon sundae
$16.90
Gaufre au chocolat et chantilly
$10.90
Gaufre au sucre
$8.90

Coffee

Cappuccino
$6.70
Cafe latte
$6.70
Cafe Americano
$6.10
Grand cafe creme
$7.70
Cafe moka
$8.10
Marocchino
$7.90
Espresso
$3.90
Cafe viennois
$7.70
Petit creme
$4.50
Cafe medici
$8.10
Cafe miel
$8.10
Cafe latte glace
$7.10
Americano glace
$6.50
Cafe moka glace
$8.50
Shakerato glace
$8.10
Espresso mandorla glace
$8.10

Tea

Hot tea by pot
$7.50

Chocolate and hot milk

Chocolat
$8.70
Chocolat glace
$8.90
Chocolat viennois
$9.10
Lait chaud
$5

Iced tea

Iced tea of the day
$7.90
Peppermint iced tea
$7.90
Lemongrass iced tea
$7.90
Lemon iced tea
$7.90
Kombucha
$8.90

fresh juice

Orange
$7.90
Green apple & celery
$8.50
Carrot
$7.90
Orange, carrot & ginger
$8.50
Tomato, orange & carrot
$8.50

Paul ice blended

Old fashioned lemonade
$9.00
Old fashioned mint lemonade
$9.00
Hazelnut chocolate frappe
$9.00
Mixed berries smoothies
$9.00
Tropical frappe
$9.00
Avocado, banana smoothie
$9.00
Chocolate mint banana frappe
$9.00
Matcha frappe
$9.00
Paul macaron frappe
$9.00

Softdrinks

Coca-cola/Coca-cola light
$5.50
Sprite
$5.50

Mineral water

Still water
$6.50
Sparkling water
$7.00
About Paul
Paul was established in 1912 they are a family company that passed down their method of making delicious baked goods and pastries generation by generation. It actually first started in 1889 when Charlemagne Mayot the founder took over a small bakery. His son Edmond took over the business in 1909, after years Zusanne Edmond's daughter married Julien Holder and they moved the bakery in Lille. They launched their first cake in the early 1950s using their family recipe and after so many years they are still making French cakes using only the finest ingredients. In 1953 Francis, son of Zusanne and Julien begin to work with his parents, he then took over a well-established bakery that was owned by the Paul family.
Francis never bother to change the bakery name and retained its original name, after Julien Holders death Francis took over the family business and opened his second bakery in 1963. In the year 1972 Francis refurbished their bakery in Lille installing an oven operated thru a wood fire the bakery also operates while the customers can watch them make their products. In 1985 they opened their first branch outside of France located in Barcelona Spain. After 2 years they started incorporating cafe and restaurant areas in their bakery. Paul's flagship store opened in Singapore in 2012 and now they already have branches in different countries worldwide.
Paul Menu Best Seller
Here are some examples of Paul's best sellers. These items are must try as well.
Palet d'Or – This has a dark chocolate coating, crispy and a little hard but inside it has ganache which is silky and soft. It has the aroma of cocoa with a little taste of tartness. Palet d'Or is one of the most popular menu items at Pauls. The taste is just clean and fabulous.
Dark Chocolate Mousse – This is a chocolate dessert with a fluffy and airy texture. This is made with whipped cream and dark chocolate. Not bitter just the right flavor to satisfy your tastebuds. Dark chocolate mousse is also one of the most famous items at Paul.
Beef Stroganoff Pasta – This is made with pan-seared beef, some red peppers, mushrooms, bacon bits, and Parmesan cheese. This is creamy and really delicious. One of the best options on their menu.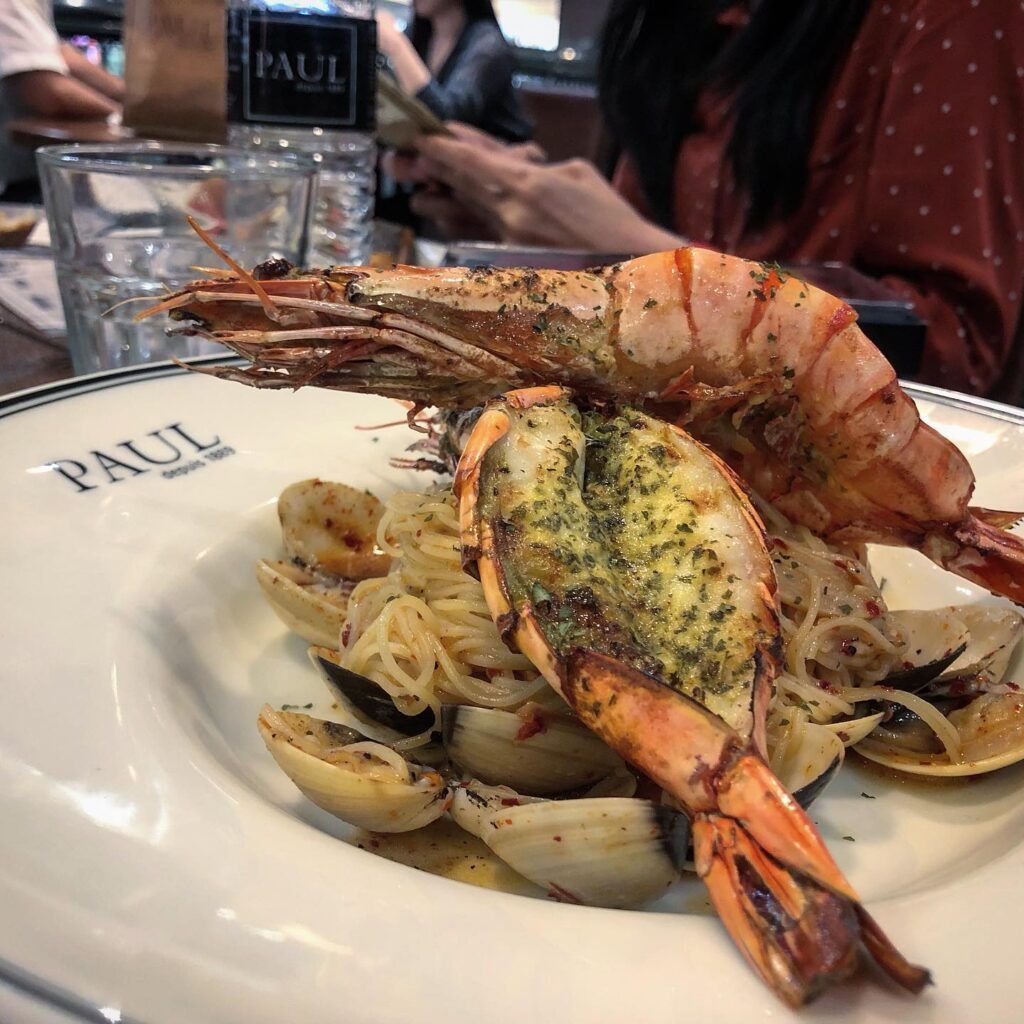 Paul Breakfast Menu
Paul's breakfast menu is available until 11:30 am for those who are not a morning person and prefer brunch to breakfast. They have a lot of choices for their breakfast menu and include Le Parisien which is a choice of Americano, tea, or steamed milk plus your choice of Viennoiserie or breakfast bread of your choice. They also have Le Cappuccino which is a combination of cappuccino and viennoiserie of your choice or breakfast bread. Le Continental is also included which is consist of any hot drinks plus your choice of viennoiserie or breakfast breads plus small orange juice.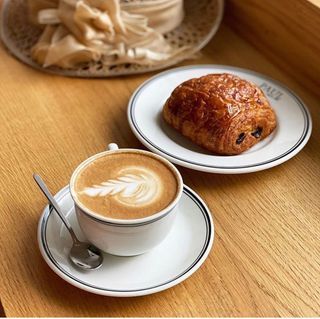 Petit Dejeuner is also a great choice this is actually chocolate or mocha viennois plus breakfast breads or viennoiserie of your choice. Next is their Baker's Basket which is consist of one soft roll, one country roll, and 1/3 plain baguette with butter and jam. Last but not least is their Patissier's Basket which includes one croissant, one pain au chocolat plus one escargot aux raisins avocado salad, and 1/3 plain baguette plus butter and jam. 
Paul Menu Savoury Range
On their savoury range or appetizer menu they have 7 delicious options to choose from. The first one is their soup of the day. They also have onion soup if that's what you prefer. Mushroom and truffle tartine and smoked salmon tartine are also great choices. Aside from those mentioned above they also have 3 kinds of salads on the savory menu, those are avocado salad, smoked salmon nicoise salad, and grilled chicken and avocado caesar.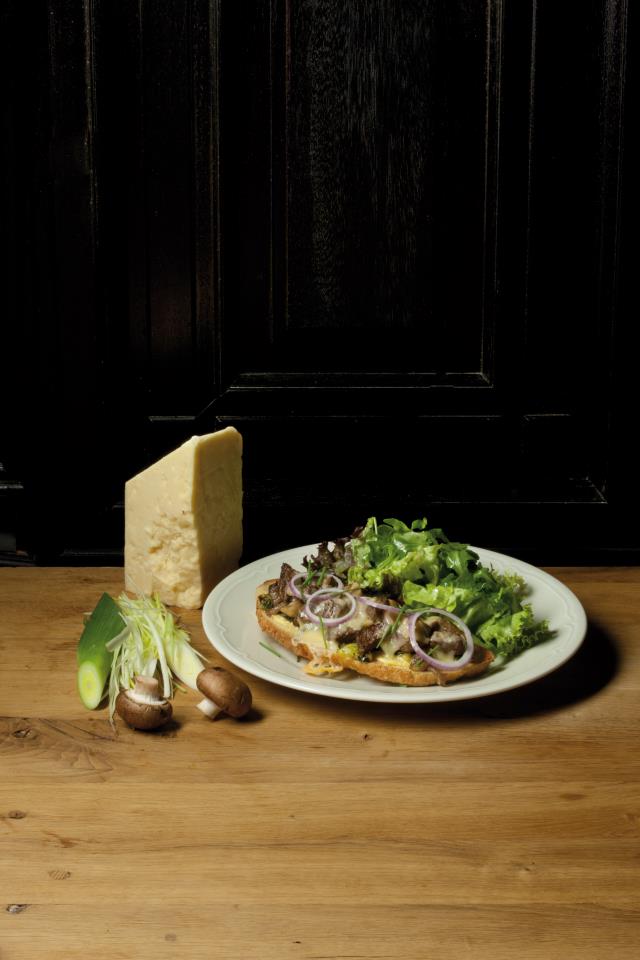 French Traditional Sandwich
French traditional sandwich menu is also served with mixed salad unless otherwise stated. They have 5 sandwiches to choose from on this menu. First is their smoked salmon, they also have tomato & mozzarella and tuna mayonnaise, aside from those mentioned they also have ham & cheese and Camembert.
Main Course
Paul serves a delicious main menu. They have 10 main courses to choose from. Those are miso codfish and beef short ribs they also have pasta options like beef stroganoff pasta, lobster laksa pasta, mentaiko mac & cheese pasta, and mushroom cream pasta. They also have easy foods as their main course like fish and chips and gourmet beef hamburger. Steak foie gras and fries and chicken & spinach roulade are also available on their main course menu.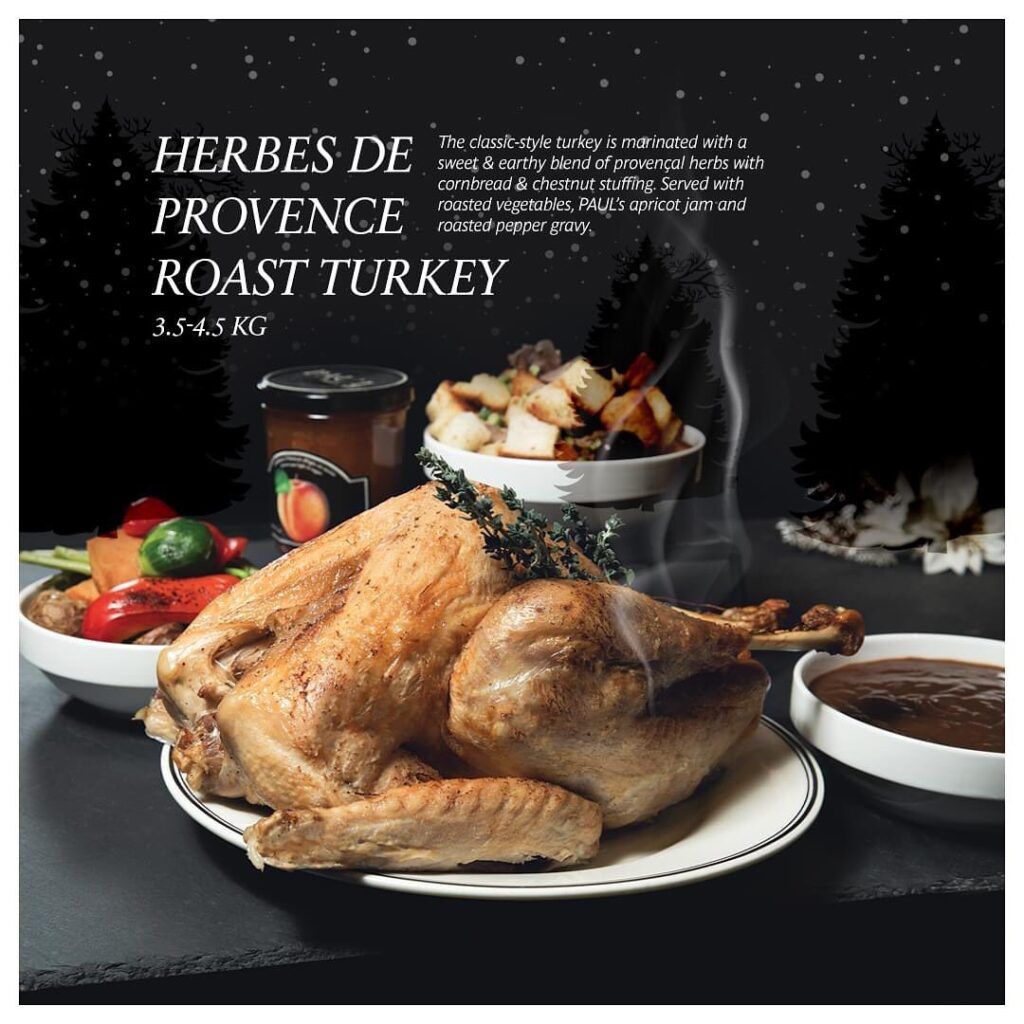 Paul Menu Delivery
Ordering your favorite Paul food products is made easier simply by going to their website at https://www.paul-singapore.com/ordering/ please take note to pre-order at least 1-2 days in advance. You can also order food from food panda or Deliveroo. 
Talk to Paul SG Staff
Looking to dine at Paul Singapore? Make a reservation or check out their menu by messaging them directly. Don't forget to follow their social media pages for the latest updates and promotions.
Facebook: https://www.facebook.com/PAUL1889.singapore
Instagram: https://www.instagram.com/paulbakerysg/
Website: https://www.paul-singapore.com/contact/
Twitter: https://twitter.com/paul_singapore
FAQs
Where is Paul Restaurant located?
Paul Bakery is originally from France but now they can be found in 47 countries across the globe while their headquarter is in Grater Lille, France.
Is paul restaurant halal-certified?
Paul Singapore is not halal certified, however, based on them they are not using lard or pork products.
Does Paul Restaurant have a dress code?
Paul Singapore doesn't have any restrictions when it comes to attire. Their dress code is casual dress so jeans and tees are okay.
Does Paul Restaurant accept reservations?
Yes, they do accept reservations however they can only give you your table upon arrival of all the guests included on the reservation that you made.
Conclusion
This place really exceeded my expectations especially when it comes to food. Our food was served in just minutes and we almost forgot that we are waiting. Paul's menu has a lot to offer especially great food. The service in this place is also fantastic just like the food that they offer. Their service personnel are polite, the place is gorgeous as I expected from a French restaurant. All of their foods are delicious and for sure you'll find what's best for you. They also have a Well maintained place and I want to specially mention the cleanliness. Overall a great dining experience.