Another day, another food kiosk to review! Are you curious about what restaurant or food stall did I visit today? To cut this introduction short, I visited Chateraise! Huh? You don't have an idea what and where Chateraise is located folk? Then I would be your perfect guide in accomplishing your journey towards the great and vibrant vibe at Chateraise menu and about this restaurant. Chateraise is a well-known firm that can cure your famine over sugar! Since I am a person who personally loves cakes and pastries, I decided to jump over Chateraise to criticize their set proud menu. I ordered their mythological cream cake and their crispy chocolate cake, and guess what folk? I didn't fail to satisfy my palate because I did choose the best-selling food that can be found at Chateraise!
As I roamed my eyes around this sweet little shop, I was mesmerized by the fact that they aren't just serving cake, they are serving their customer the compassion and the serenity that every shop must have. I believe that Chateraise will make its name in the daily newspaper someday but not too distant from the present time. I'll cut you short here folks! Since there are still topics that I would like to personally discuss, I won't make this introduction a little bit longer. Let us now proceed to the following sentences which can definitely entice your palate!
Chateraise Menu Price List [Updated]
You can find the updated pricing information for the Chateraise food items below.
MENU
PRICE (SGD)

Bread

Additive Free Waffle Plain
$4.00
Baked Cheese Cake
$2.50
Baked Cute Doughnut
$4.00
Financier
$2.50
Longevity Ring
$2.50
Madeleine
$2.50

Bundle

Chilled Items (6 pcs)
$11.40
Chilled Items (10 pcs)
$19.00

Chilled Items

Double Fantasy (Macha Latte)
$1.90
Double Fantasy (Orange Chocolate)
$1.90
Double Fantasy (Original)
$1.90
Fluffy Cream Roll
$1.90
Fluffy Cream Roll (Uji Matcha)
$2.20
Fresh Cream Dorayaki
$1.90

Fruity Alcohol

Antioxidant Additive Free Sweet Red Wine
$34.00
Blueberry Wine (Alcoholic content 8.5?)
$36.00
Peach Wine (Alcoholic content 5.5%)
$22.00

Gift

Langue de Chat Assortment
$30.00
Langue de Chat Roll
$8.00
Langue de Chat Sand
$8.00
Longevity Ring
$19.00
Seasonal Rice Cracker
$18.00
Tea Time Bread Rusk Box Assortment
$11.50
Tea Time Rusk White Chocolate
$6.00

Ice Cream

Assortment of 3 Ice Cream Cake
$50.20
Chateraise Multi Pack Ice Cream
$4.00
Choconilla Ice Cream Cake
$2.70
Ice Cream
$4.00
Rare Cheese Ice Cream Cake
$2.70

Sliced Cakes

Allergy Free Soy Milk Fresh Cream Cake
$5.90
Blueberry Rare Cheese Cake
$5.10
Chocolate Bear
$5.10
Crispy Chocolate Cake
$4.70
Cute Bunny
$5.10
Cute Panda
$5.10
Double Chocolate Mille Crepe
$5.10
Fluffy Souffle Cheese Cake
$3.90
Gateau Chocolate
$5.10
Uji Matcha Mille Crepe
$5.10
White Zebra
$4.70

Whole Cakes

Crispy Chocolate Whole Cake 17cm
$40.00
Fluffy Cream Roll Whole Cake
$14.00
Fruits White Zebra Whole Cake 17cm
$45.00
Mango Roll Whole Cake
$14.00
Special Fruits Half & Half 18cm
$50.00
Special Fruits Whole Cake 18cm
$50.00
Special Fruits Whole Cake 21cm
$60.00
Special Strawberry Half & Half 18cm
$55.00
Special Strawberry Whole Cake 18cm
$55.00
Special Strawberry Whole Cake 21cm
$65.00
About Chateraise
Before we start this journey which states the success and the origin of Chateraise, I would like you folk to walk your way first through the nearest Chateraise stall and order your favorite dessert!
The beginning of sweet journey of Chaterise started five decades ago, it was a small firm that established its name in the land of Japan. It has more than 600 stores located in Japan and had over 20 outlets athwart the land of Singapore.
I really do love their interest and their passion for improving their desserts, they even hire farmers from Japan to cultivate the rich ingredients that they incorporate in their set of delicious desserts. So if you wish to surpass your hunger for a sweet dessert, then I myself recommend you to come and visit Chateraise.
Chateraise Menu Best Seller
Chateraise offers a variety of menus from the cake, to macarons, to fluffy cream rolls, and up to forest cookies! How overwhelming isn't it? So if you are a first-timer and looking for the best menu that can be offered only at Fat Cow then follow my instructions to maximize your experience at Chateraise.
If you crave something synonymous with the taste of a strawberry, then you can just order their Fresh Cream Cake! I love this cake seriously! You can try this cake and be amazed at the combination of flavors it can emit! It is actually creamy but somehow had a kick of sourness, but all in all, it is sweet!
Don't like a sweet treat today? Then I still got your back folk! Buy this crunchy and buttery-taste cake roll for eight dollars only! Have your own Langue de Chat Roll and be amazed at its mouthwatering texture than can really melt in your mouth!
Chateraise Menu Best Ice Cream
Ice cream is indeed a comfort food for every age, it not only brings comfort but also gives serotonin which is a good hormone that can boost your tired self. Of course, ice cream doesn't have the same taste. They may vary from where you bought them, so to have your best ice cream experience, then visit Chateraise!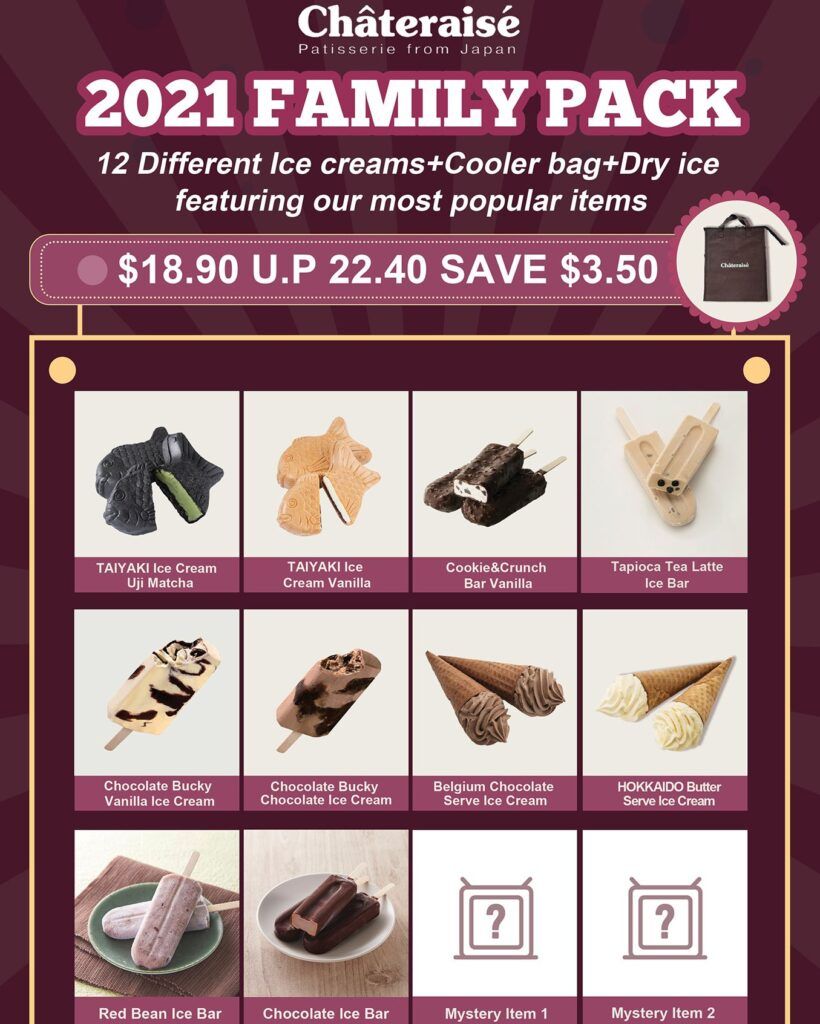 If you don't have any idea what flavor you should get, then I applauded their assorted ice cream. Have this ice cream for four dollars only and be surprised because you wouldn't know what flavor they will serve.
If you are a fan of chocolate combined with vanilla filling, then I commend their Choconilla Ice Cream Cake! It is an ice cream hidden in a layer of soft and fluffy cake.
Chateraise Menu Best Cake
My first visit to Chateraise is undeniably awesome! In order for you to maximize your stay at Chateraise, then below is a list of the best cakes that I have ordered so far at Chateraise. Note that they are my favorites so if you don't like the one which I'll recommend then I commend you to try some of the stuff written in their menu.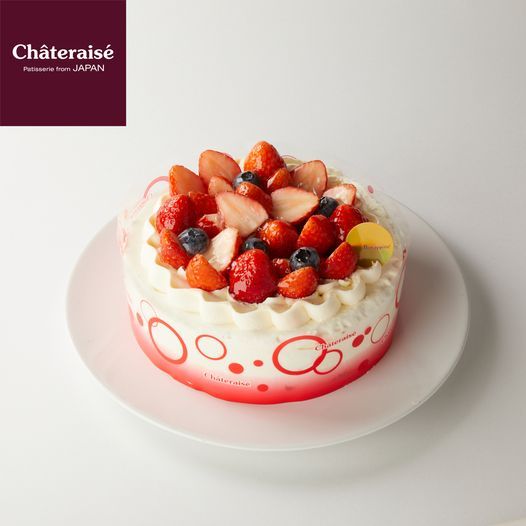 Special Strawberry Whole Cake – Craving for a special cake that you can give as a gift or token of appreciation? Then this Chateraise menu special strawberry cake is best for your occasion. It is named special because most of the customers purchase this low-budget but quality cake for their special occasions.
Crispy Chocolate Cake – Try this one folk! It has the authentic flavor of Belgian Couverture chocolate and had a crispy crust made from layers of chocolate. As you bit every layer of this cake, your sweet tooth will applaud you because you place it on eternal peace.
Chateraise White Zebra – This is indeed a breathtaking cake! Since it has a layer of 18 crepes drizzled with chocolate and another flavor, I can say that it is a dessert worthy of every penny indeed. This is a must-try cake because, unlike any other cake, this cake doesn't taste too sweet or too bland. It just had the perfect taste which let you have another platter of White Zebra cake.
Chateraise Promo
Are you the kind of person who loves eating at a discounted price? Do you love special offers and promos just like me? The Chateraise menu has a promo, limited discounts, and limited experience for you to maximize your stay at them!
This promo is exclusive only to the individuals who use Chateraise App. Enjoy your favorite Salt Bean Daifuku and Mugwort daifuku for a discounted price! The above-mentioned desserts are classical and traditional desserts that can only be experienced in Japan. So if you would like to taste this Japanese dessert, then I commend you to buy this menu!
Since it was 50% off, you can now enjoy this double sweet sensation for a lower cost. From 2.50 dollars up to 1.25 dollars is indeed a great rollback that I did leverage to have my favorite Salt Bean Daifuku and Mugwort daifuku.
Social Media Pages
As Chateraise hops in society, its engagement doesn't only end in harboring physical face-to-face rendezvous, but Chateraise also utilizes the power of social media.
Chateraise's Facebook and Instagram are currently posting a number of flavorful pictures that can surely trigger your cravings! If you have concerns over its food or if you aim to know some details you can just call their telephone number: +65 6659 3895. Be wary that charges may apply upon calling.
Facebook: https://www.facebook.com/chateraise.singapore/
Instagram: https://www.instagram.com/chateraise.singapore/
FAQs
The moment I entered the store, people became instantly curious about something when Chateraise opened or when other people queue behind me. Questions ascend just as "Is it from Japan?", "Is it Halal certifies", "how long can I keep their cake" and such. Below is a list of frequently asked questions that I personally heard and read online and through physical interaction.
Is Chateraise from Japan?
I know that you are confused about where Chateraise originated, is it in Singapore or in another country? In order to satisfy your curiosity, I would like to directly answer your concern.
Chateraise was founded in the land of the rising star – Japan – and you can locate it in Yamanashi Prefecture, which is in the west of Tokyo (a city in Japan).
Is Chateraise Singapore halal or not?
To all my Muslim friends out there, it is my great disappointment to announce that Chateraise Singapore is not halal-certified. Since Chateraise uses gelatin on their product, especially their cake, I definitely do not agree with you to purchase their cake because I really believe that religion matters the most. However, if you still wish to visit Chateraise, you can just try their drinks and enjoy the ambiance that this food stall can emit.
How long can you keep Chateraise cake?
We all want a fresh and fluffy cake, right? So in order to achieve the perfect quality that your taste bud craves, then I suggest that you should consume your Chateraise cake for two (2) to three (3) days only.
It has a short shelter life because Chateraise cakes aren't made with a lot of preservatives. The reason behind that is, Chateraise wanted to have this authentic and unique taste that is as fresh as the ingredients that are naturally hand-picked at the heart of the rainforest which can only be found in the countryside of Japan.
Conclusion
What a great day right folk? It is a day filled with sweetness and nothing but a taste of sugar. No bitterness and no sour feeling, I hope and I wish that our life is just like the deserts that are being served at Chateraise.
As the wheel of life continued its rotation, we may crave something sweet, something spicy, or maybe something sour. If that happens, then get a Chateraise menu, let your cravings be cured, and have a happy tummy!