Do you want to know the latest PS Cafe menu? In that case, I suggest you continue reading to learn more about it. There are interesting things on their menu that you should try and they were the personal drinks and snacks that I definitely promote.
Want to read while munching your favorite food or sipping your lovely drink? If you love doing that, let me share with you this story of mine. But before that, order your cup of coffee partnered with truffle first to ultimately enjoy my story. I command you now to grab your phone and let's have this joyous story straight ahead! So as I was saying, I am just a typical boy who loves to try new things, and new adventures, and personally do love a new set of coffee. As I pass the street of East Coast Park, I came into this little but unique store. It was named PS Café, sounds classy right?
Due to my curiosity, I entered the store. I was shocked because I thought it was just a little narrow coffee shop, but it is undeniably extravagant. Really folk! It is inspired by the authentic style of the ocean combined with the beautiful sand of the east coast.
I am sure that it is the reason why this PS Café got its appellation PS Café by the Sea. The aura that can be felt inside the café is synonymous with the deep Atlantis, I can assure you that the next sip on your drink would be a sip created by the Sea God Poseidon.
PS Cafe Menu Price List [Updated]
You can find the updated pricing information for the PS Cafe food items below.
MENU
PRICE (SGD)

Cakes & Bakes

Chocolate Muffin
$3.80
Classic Cheesecake
$6.80
Double Chocolate
$7.80
French Croissant
$3.80
Pain Au Chocolat
$4.80
Red Velvet
$8.80
Seasalt Caramel
$7.80
Virgin Tiramisu
$8.80

Coffee

Americano
$4.80
Cafe Latte
$5.80
Cafe Mocha
$6.80
Cappuccino
$5.80
Coldbrew Coffee
$6.80
Cortado
$5.80
Espresso
$3.80
Flat White
$5.80
French Hot Chocolate
$7.80
Long Black
$4.80
Piccolo
$5.80
Raw Honey Latte
$6.80
Ristretto
$4.80
Spanish Latte
$6.80

Little Nibbles

Beef Lasagne
$12.80
Big Bratwurst Dog
$15.00
Black Truffle Fries
$9.80
Chicken Wings
$10.80
Garlic Pita
$2.80
Pepperoni Pizza
$16.80
Pita Bread
$1.80
Popcorn Chicken
$8.80
Potato Mash
$5.80
Scrambled Eggs
$4.80

Mains

Awesome Avocado Toast
$15.00
Bourbon Bacon Roll
$17.00
Crazy Croque Madame
$19.00
Great Greek Salad with Crab Claw Meat
$23.00
Smoked Salmon Croissant
$15.00
Spicy Shakshuka with Two Garlic Pita
$25.00
Sun Dried Tomato Cream Pasta
$25.00
About PS Cafe
Before the surge of the 20th century, there was this coffee shop that dominates the land of Singapore. I didn't witness its birth however I do know when it was established. In the year 1999, a hidden café blossomed from the deepest part of the Paragon shopping center – it was disguised as a fashion boutique.
The three founders of PS Café decided to change their clothing business into an authentic café. They believed that hopping on the clothing trend is very difficult and they just found themselves sitting in the food and beverages trend. Even though they graduated with a degree anchored to clothing and tailoring, they still managed to conquer the unknown, and look at them now folks, they are successful as the other café.
PS Cafe Best Food Menu
Hey folks! Still there? Since I'd like you to maximize your stay at PS Café you can select from a selection of menu that PS Café offers. To make all your efforts at peace, you may choose from the list of the best food that this fast café offers. These are personally selected by yours truly that's why I can assure you that they are certainly the best!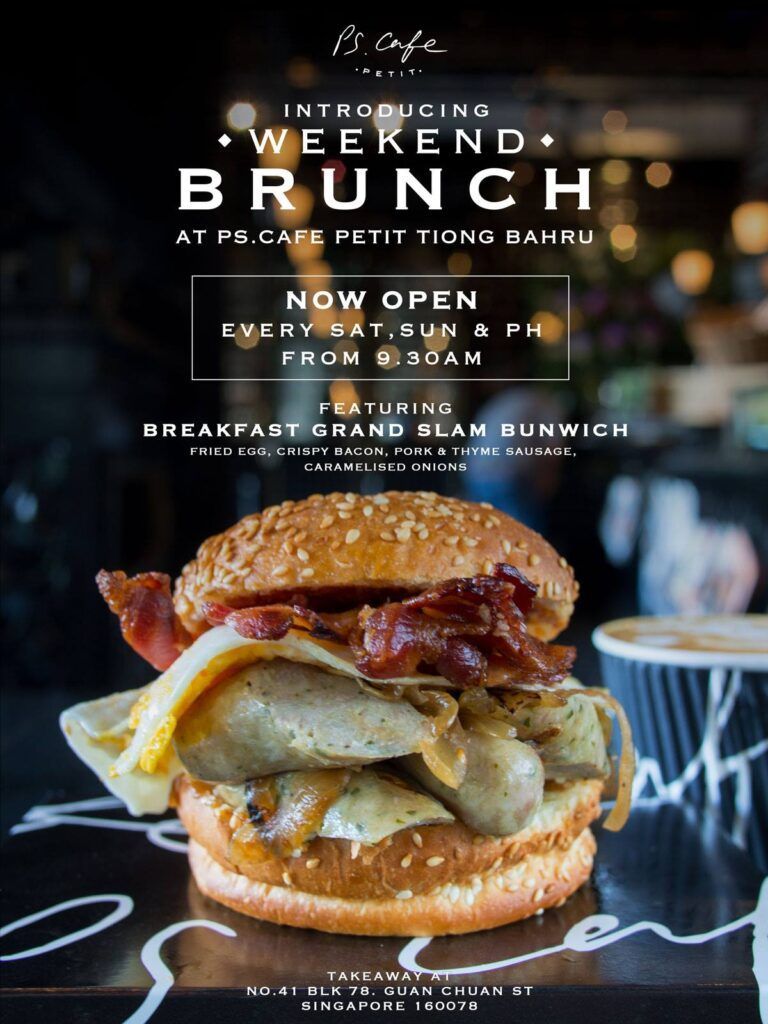 Breakfast Grand Slam Bunwich – People do love eating during breakfast, it is indeed the most important meal of the day, and that's why you should eat like a king while having breakfast. If you want to taste a royalty feeling due to the bountiful serving, then you can try this jam-packed menu! It is composed of a fried egg, crispy bacon strips, chewy pork sausage, mouthwatering caramelized onion, and a raisin relish.
Breakfast Egg & Bacon Bunwich – I really love this all-time breakfast – which contains a fried egg and crispy deep-fried bacon – because it just didn't taste just like home but every bit of this food can give comfort which you can just feel at home.
Breakfast Sausage & Caramelized Onion Bunwich – On the other quote, if you don't like an egg breakfast and are somehow allergic to protein – or maybe just don't like cholesterol – then I propose this sausage breakfast. The way the caramelized onion melt in your mouth is just awesome! So get try this meal and witness the melting caramelized onion.
PS Cafe Menu Best Dessert
I also tried their desserts and I can say that it matches what the other dessert shop can offer. Even though they had this small selection of desserts on their menu, they still serve an enormous amount of sugar which can certainly entice your sweet tooth. To have an idea of what I have tried at PS Café, then the below statements are my proof that their desserts are one of a kind.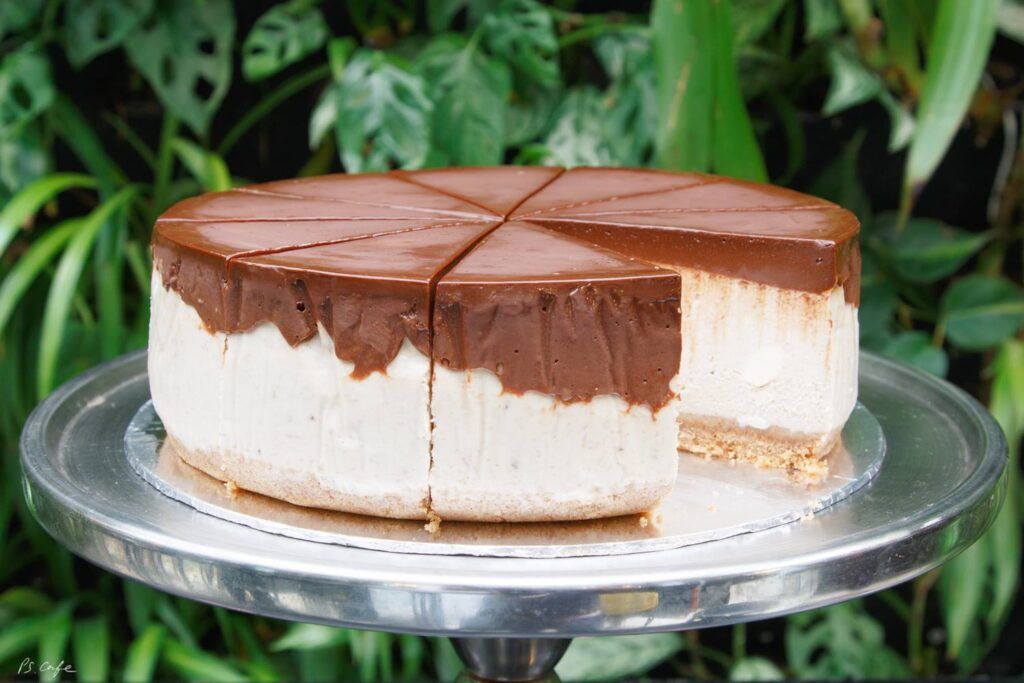 Dark Chocolate Banana Cheesecake – I personally love dark chocolate! They aren't just healthy but they definitely suit my palate I love the taste of sweet foods with a little kick of bitterness. Enjoy this $18 PS Cafe menu and have that thin layer of cookie crust that gives a thick amount of happiness.
Florida Key Lime Pie – I also ordered this Florida Key Lime Pie because I am just curious about what it tastes like. As I queue my order, I roamed my eyes around this cute café and I am mesmerized by the great ambiance that this store can emit. My order has finally arrived and the buttery cracker crust is what makes my mouth relish. It instantly became my second personal best dessert next to the dark chocolate cheesecake.
PS Cafe Birthday Promo Menu
I, as an individual who loves gifts during birthdays formally, welcome you all as PS Café offers a Birthday Promo! Here at PS Café definitely serve us free a free birthday dessert! Have your identification card ready which contains your birthday and name, then wait for your birthday dessert arrived. I don't like to disclose to you what dessert they would give because I love the idea of surprising you with what dessert you can get. It is for me to know and definitely for you to find out folk!
To gain more benefits, rewards, and promos at PS Café, you can register for a membership card for free! To have knowledge about the membership benefits, I encourage you to visit PS Café and click the membership button which is plastered on their home screen.
PS Cafe Menu Delivery
We cannot argue that breakfast, brunch, or even snack is much more comfortable at your own dining is the best! So if you plan to have a drink and a meal at the convenience of your own home, you can order online through different food servicing apps.
First on the list would be Foodpanda, just fill out the required details and book your own cup or meal today! On the other hand, Deliveroo can also be your guide to have your delicious PS Café experience at your own home. Lastly, Grab food also announces its support for PS Café door-to-door delivery. Set your cravings up, choose your payment method, and pick your own drink and a meal of medicine that can surely cure your famine. What are you waiting for buddy? Book now and experience the joy that I have experienced at PS Café.
FAQs
People are always curious about something. Just like "what does their name stand for", "what is their best seller", "why is it so popular" and such. Below is a list of frequently asked questions which is inquired by people online and those who visit PS Café.
What does PS in PS Cafe stand for?
PS Café has this not-so-popular story, they started as a clothing brand and just turned into a Café. Since it is initially a clothing store, it has a previous name coined as a Project shop clothing store. And that we're PS in PS Café generated, from the P on the project and S on the shop – ProjectShop.
Why is PS cafe so popular?
PS Café became popular because of its back story, since it is a café hidden underneath the apparel, many Singaporean Café hoppers became nosy about what this café can offer. Since I am one of those who had an interest in this shop, I travel my way going to the nearest stall and made a great memory with the food that I have eaten.
Who is the owner of PS Cafe?
Ps Café is initially owned by the three hard workers who sewed their business up to the ladder of success. They were: Peter Teo, Philip Chin, and Richard Chamberlain. Their journey to the food and beverages industry is very iconic and that maybe is the reason why their business is still running up to this moment.
Social Media Pages
In order to ensure that you have the latest news about the PS Cafe, you should definitely subscribe to their social media pages. In that way, you can always get an update whenever they posted something new. You'll find the official social media pages that they use below:
Facebook: https://www.facebook.com/PS.Cafe/
Instagram: https://www.instagram.com/pscafe/
Twitter: https://twitter.com/PSharding/
Conclusion
I can say that these three founders had a roller-coaster journey while establishing the PS Café. Imagine turning a clothing shop into a café is really a challenge that we can find exciting with a kick of fear. To be honest with you folk, their idea of turning their shop into a café is not because they wanted to hop on the trend but because they just can't handle the fast-paced evolution of clothing in Singapore.
And since they already offer comfort food within that clothing shop, they just go on and stop producing clothes and started to create food and beverages which they thought can be enjoyed by the residents. And their decision didn't end as a disappointment but instantly became their greatest leap in order to attain triumph. Hi folk! I know that you have enjoyed your PS Café meal while reading the information that I have stated so far. Isn't great to be present at PS Café and experience its set menu while enjoying its vibrant interior? If you feel so, then you can just bring your ordered meal and buy another set of food that you can truly enjoy at PS Café.