Years ago Mediterranean cuisine was hard to find in Singapore, however after years a lot of restaurants are now offering this kind of dish. I have found a great place to suggest that you guys must try. Artemis Grill and Sky Bar menu has everything that you needed for your Mediterranean food cravings. This place is absolutely amazing and offers only the most delicious food items for its customers. Interested in our today's article? If you are then let's get to know them first for you to have a better understanding of the food and services that they offer. Let's see if after finishing this article maybe you'll consider visiting their place to give it a try. Let's start! 
You can find the updated pricing information for the Artemis Grill menu below.
MENU
PRICE (SGD)

Raw bar

Freshly shucked oyster
$8.00
Blackmore Wagyu Beef Carpaccio
$24.00
Gambero Rosso
$28.00
Japanese Sardine
$26.00
Wild Seabass Sashimi
$42.00
Sturia Caviar
$90.00

Charcuterie

Artemis Selection Of Cured Meats
$36.00
Jamon Iberico 32 Months
$22.00
San Daniele Prosciutto
$18.00
Morcon Sausage
$16.00
Corsican Coppa
$24.00

Appetizers

Heirloom Beetroots
$22.00
Castelfranco Radicchio Salad
$22.00
Grilled Little Gem Lettuce
$24.00
Duck Tartar
$26.00
Alaskan King Crab
$28.00
Red Kuri Pumpkin
$36.00
Lobster Tagliolini
$48.00
Chargrilled Spanish Octopus
$22.00
White Chervil Root
$32.00

Main courses

New Zealand John Dory
$48.00
Black Cod
$56.00
Slow Cooked Iberico Pork
$48.00
Rougie Duck Breast
$36.00
Welsh Lamb Rump
$52.00
Venison Loin
$54.00
Mey Selection Grass-Fed Black Angus tenderloin
$52.00
Fadi Whole Organic Chicken
$78.00
Australian Bone-In Wagyu Striploin
$168.00

Side dishes

Chargrilled Broccolini
$18.00
Puy Lentils
$15.00
Artemis Crushed Potato Wedges
$12.00
Puy Lentils
$15.00
Artemis Crushed Potato Wedges
$12.00
Seasonal Carrots
$22.00
Chicken Liver & Black Truffle
$22.00
Russet Potato Purée
$17.00
Crispy Heirloom Cauliflower
$14.00
Roasted Bone Marrow
$18.00

Dinner/Starter

Duck Consommé
$18.00
Pumpkin & Kale Salad
$20.00
Burrata
$28.00
Freekeh & Strawberry Salad
$20.00
Hamachi Crudo
$29.00
Fremantle Octopus
$31.00
Beef Tartare
$30.00
Herb Crusted Goat Cheese "Shanklish"
$24.00

Dinner - from the grill to share

Australian F1 Wagyu "Côte De Beuf"
$198.00
Artemis Mixed Grill
$238.00

Desserts

Comice Pear Tart
$22.00
Chocolate Praline
$18.00
Acarigua & Cherry
$18.00
Basil & Yogurt Gateaux
$17.00
Mille Feuille
$20.00

Cheese

Époisses De Bourgogne
$16.00
Brillat Savarin
$16.00
Manchego
$14.00
Robiola Roccaverano
$15.00
Shropshire Blue
$18.00
Platter
$36.00

Sweet wines

2013 Celler Pinol Josefina' Terre Alta
$20.00
2008 Quinta Do Noval Lbv
$22.00
1990 Dalva Colheita
$28.00

Coffee

Espresso
$8.00
Long black
$8.00
Machiato
$8.00
Flat white
$8.00
Cafe latte
$8.00
Cappuccino
$8.00

Tea

French Earl Grey
$8.00
English breakfast
$8.00
Darjeeling 2nd Flush
$8.00
White Peony
$8.00
Golden oolong
$8.00
Whole Peppermint Leaf
$8.00
Lemongrass & Ginger
$8.00
Whole Chamomile
$8.00

Madeira

Broadbent Reserve
$12.00
Pereira D'oliveiras Boal
$22.00
Pereira D'oliveiras Malvazia
$28.00

Digestifs calvados

Christian Drouin
$27.00
Christian Drouin Pays D' Auge
$35.00

Digestifs cognac

Vallein Tercinier Napoleon
$24.00
Remi Landier Xo
$35.00

Digestifs armagnac

L'encantada
$22.00
L'encantada 1974 Domaine Le Sable
$30.00

Bar food

Assorted Stuffed Olives
$22.00
Artemis Crisp Wedges
$14.00
Harissa Prawns
$16.00
Japanese Hamachi
$28.00
Beef Sliders
$28.00
Cod & Piquillo
$26.00
Chicken Drumettes
$22.00
Hanger Steak
$36.00
Charcuterie Selection
$46.00
Petit fours
$16.00

Bar food - oyster

Tsarskaya, France
$8.00
St. Vaast, France
$8.00

G & T S

Blue Coat
$22.00
Botanist
$22.00
Dictador
$22.00
Four Pillars
$22.00
Gin Mare
$22.00
Iron Balls
$22.00
Ki No Bi
$22.00
Martin Miller's
$22.00
Mombasa Club
$22.00
Monkey 47
$22.00
Sabatini
$22.00
Silent Pool
$22.00
Uncle Val's
$22.00
About Artemis Grill 
Artemis Grill is a restaurant that offers one of the healthiest cuisines in the world which is the Mediterranean way of cooking. Mediterranean way of cooking means cuisine from those countries that surround the Mediterranean Sea. Foods just like seasonal vegetables, legumes, the freshest seafood, and grilled meats. What made their food healthier than other restaurants is that they are using olive oil as added fat and not lard or other food oil. Artemis Grill is located at Captain Green Rooftop Singapore on the 40th level with a beautiful view of the city including the marina bay. This restaurant is operating from Mondays through Fridays from 11:30 am until 2:30 pm and reopens at 5:30 pm until 10 pm. For more inquiries about them, you may send an email at  [email protected]
Artemis Grill Menu Best Seller
Here are some of their best sellers we should at least consider that I listed down below. 
Burrata – Artemis Grill's version of burrata might be very simple but it has the right flavor that you are looking for in a perfect burrata. Their burrata is made with black garlic, Spaghetti squash, espelette pepper, and some dash of extra virgin olive oil. You'll surely love having this as a starter.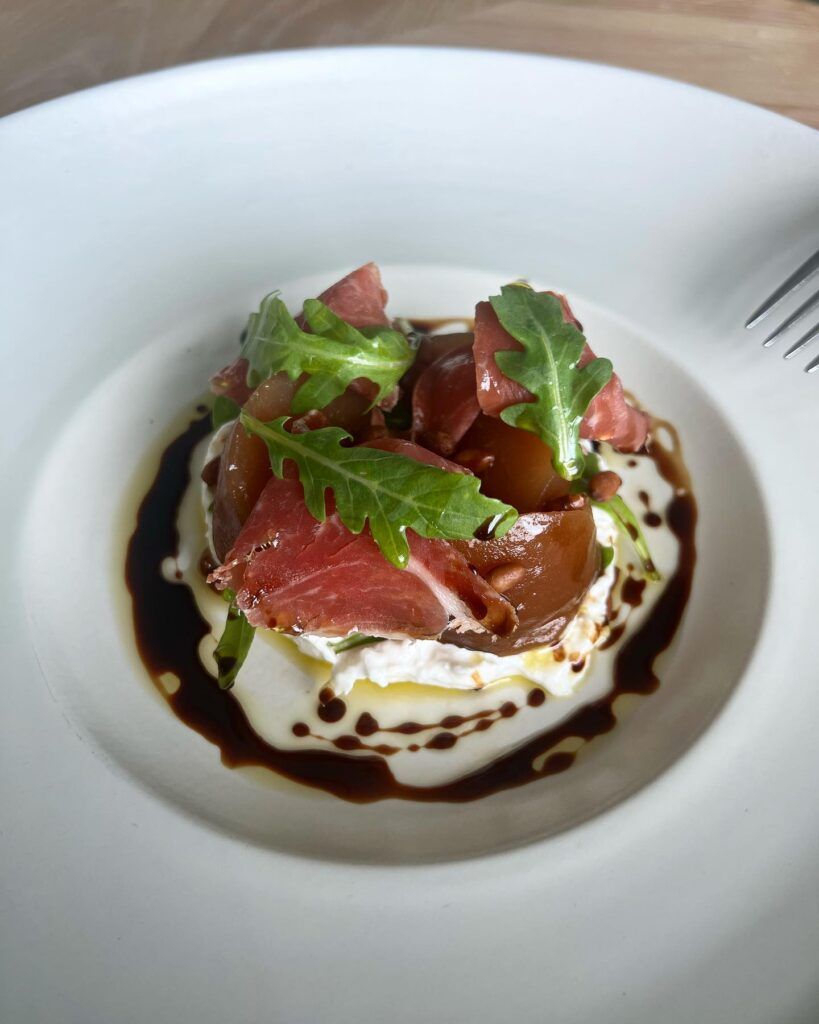 Artemis Mixed Grill – This is the right item to order on their menu if you're a meat lover and looking for the perfect cuts of meat. Their Artemis mixed grill includes 400g iberico pork loin, 500g black Angus ribeye, and 400g rack of lamb. This item is also shareable for 3-4 persons. The meat is soft and perfectly cooked. 
Basil & Yogurt Gateaux – This dessert of Artemis grill is so delicious sure you'll crave this. Made with Basil sponge, yogurt citrus meringue passionfruit ice cream. Very refreshing and has the right balance of sweetness and passion fruit flavors. 
Artemis Grill Menu Starters
Artemis Grill has 9 items to choose from on their starters menu. The first item is their Duck Consommé, which has a clear duck broth, duck & pork terrine, pickled turnip, and avruga caviar. The next one is their Pumpkin & Kale Salad. It has feta, dill, and Caramelized hazelnuts. Burrata is also included on this menu which is also a good choice. Freekeh & Strawberry Salad can also be seen on this menu, this has Dururn wheat, feta, pistachio, mint, and pomegranate.
They also have other options like Hamachi Crudo, Fremantle Octopus, Beef Tartare, Herb Crusted Goat Cheese "Shanklish" and lastly their Charcuterie Selection which includes jamon iberico, Prosciutto san daniele, Lonza, and finocchiona. 
Artemis Grill Menu Main Courses
The main courses of Artemis Grill have a lot of interesting and delicious dishes. They have Beetroot Tortellini which is actually ricotta, asparagus, broccolini, carrot purée, and feta. Another option is their New Zealand John Dory. This is made with Salted almond & preserved lemon gremolata with clear chorizo emulsion, and sautéed kale. The next item is their version of Black Cod.
Their black cod is made from Grilled Japanese leeks, white chervil root purée yuzu do pork broth. Slow Cooked Iberico Pork can also be found on their main courses menu it has Cognac apple, apple compote, buttered turnip, and dolcemente. They also have Rougie Duck Breast, Welsh Lamb Rump, Venison Loin which is absolutely amazing, Mey Selection Grass-Fed Black Angus Tenderloin, Fadi Whole Organic Chicken, and Australian Bone-In Wagyu Striploin which I highly recommend.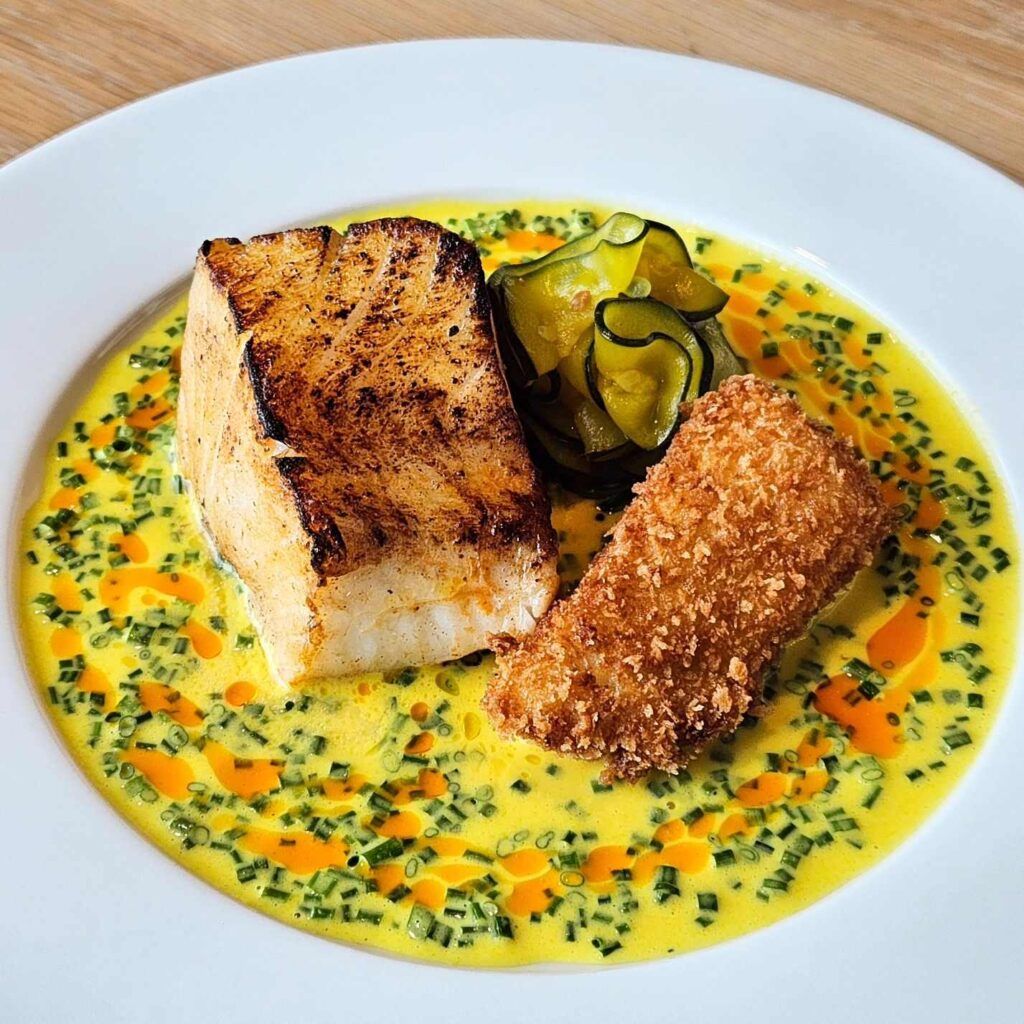 From the Grill
The From the Grill menu have 2 options. The first item is their Australian F1 Wagyu "Côte De Beuf". This is 1.1kg mbs and is actually shareable and good for 2-3 pax. Another option is their Artemis Mixed Grill. This item includes 400g iberico pork loin, 500g black Angus rib-eye, and 400g rack of lamb. This item is also shareable for 3-4 pax. 
Artemis Grill Menu Delivery
Artemis Grill is finally offering delivery for a la carte dishes, and also their three customizable menus like gluten-free, Artemis Signature, and Vegetarian. The delivery is Designed for sharing for two persons and each menu includes a large side dish, a sharing-sized main course, a choice of two starters, and a dessert. You can check it on https://inchefmode.com/2021/05/latest-takeaway-delivery-offers/
Social Media Pages
Stay connected with Artemis Grill and Sky Bar through their vibrant social media pages! Follow them to embark on a culinary adventure and get a glimpse into our world of exquisite Mediterranean cuisine. Don't miss out on the latest updates, events, and offers – like, follow, and engage with them to elevate your dining experience. Join their online community today and let Artemis Grill and Sky Bar inspire your senses with the best of food, ambiance, and hospitality.
Facebook: https://www.facebook.com/artemissingapore/
Instagram: https://www.instagram.com/artemis.sg
Website: https://artemisgrill.com.sg/contact/
FAQs
What type of cuisine does Artemis Grill serve?
Artemis Grill serves Mediterranean types of food that are actually a healthier option to enjoy a great meal. 
Does Artemis Grill have vegetarian or vegan options on its menu?
With modern Mediterranean twist on their menu, they also created an additional menu for those customers with a vegan diet. Their vegan a la carte found on their main lunch and dinner menu has a wide selection of delicious dishes dedicated to vegans. They even have a vegan sorbet. 
Is a reservation required to dine at Artemis Grill?
Yes, Artemis Grill is a non walk-in establishment and that means you needed a reservation first. For your reservation, you may email [email protected] 
Is Artemis Grill halal certified?
Artemis Grill is a non-halal-certified restaurant since they are serving meats not suitable for our Muslim friends however you can always check on their menu which to order just in case. 
Conclusion
Artemis Grill is the perfect place if you're looking for something fancy. Their restaurant is very elegant and designed with good lighting with a perfect ambiance and comfort. The Artemis Grill menu is well-built with a wide selection of meat, fish, seafood, and vegetables. Surely You'll find a dish that is perfect for you. Foods are all incredibly tasty and have a pleasing presentation on every plate. The service was also excellent. Artemis Grill is recommended for romantic dinners and is also suitable for formal events. It was a great and memorable experience, highly recommended.