You should check out Esquina menu because they were the first to introduce us to truly Spanish and Catalan cuisine. In 2011, you had to get in line at 6 o'clock to get a seat at this well-liked restaurant. Most of the ingredients in traditional Spanish cuisine are often cultivated nearby and are products of the region. Due to significant geological variances, they offer an astonishing spectrum of variability and are frequently packed with intense flavors.
Esquina Menu Price List [Updated]
MENU
PRICE (SGD)

Snacks

Marinated Gordal olives, anchovy pesto, olive oil caviar
$10.00
Thyme & onion bread, smoked sweet paprika butter (2pc)
$14.00
"Pan con Tomate" : Crystal bread, grated organic tomatoes (2pc)
$7.00
Ibérico ham "de bellota" Arturo Sánchez (80gm)
$32.00
Sea urchin toast: Murasaki uni, burrata, avruga caviar
$18.00
NZ organic egg, chorizo broth, Manchego and potato purée
$14.00
Smoked Japanese mackerel, corn tuile, escalivada
$7.00
Ibérico ham Croquetas, piquillo pepper salsa (2pc)
$12.00
Tsarskaya oyster, jalapeño ponzu, salmon roe, ginger flower
$8.00
panish pork jowl, chipotle mayo, pickled pear
$18.00
Retorta Pascualete soft cheese, caramelised aubergine
$22.00

Soil

Grilled Sucrine Lettuce
$16.00
Smoked Burrata
$18.00
Cauliflower
$20.00
Charcoal-Baked Sweet Potato
$16.00

Sea

Smoked Atlantic Sardine
$12.00
Tuna Tartar
$28.00
Grilled Spanish Octopus
$36.00
Sea Urchin Paella
$48.00
Mediterranean Prawn Paella
$42.00

Land

Axuria Milk-Fed Lamb Shoulder
$32.00
Australian Angus Grain-Fed Beef Tenderloin (140gm)
$38.00
Stockyard Wagyu Beef Cheek
$36.00
Spanish Suckling Pig
$98.00

Desserts

Amalfi Lemon
$16.00
Strawberries
$16.00
BBC
$16.00
Chocolate Fondant
$18.00

Tasting Menu

Per person
$138.00

Jerez/Sherry

Manzanilla Zuleta 3 años
$16.00
Fino, Tio Pepe 5 años
$16.00
Oloroso, Alfonso 8 años
$18.00
Vina AB, Amontillado 10 años
$18.00
Palo Cortado, 12 años
$18.00
Medium, Cristina 8 años
$18.00
Pedro Ximénez, Néctar 9 años
$18.00

Very Old Rare Sherry

Amontillado, Del Duque 30 años
$158.00
Palo Cortado, Apóstoles 30 años
$158.00
Oloroso, Matusalem 30 años
$158.00
Pedro Ximenez, Noe 30 años
$158.00

Port, Aperitif and Digestif

Justino's Verdelho Coheita, 1997
$38.00
Justino's Boal Coheita, 1996
$38.00
Pacharan Baines Navarro
$18.00
Pazo Señoras Orujo de Galicia
$20.00

White Wine

Nat Cool, 2019 ( 1L )
$120.00
Viña Esmeralda, 2020
$88.00
Auzells, 2021
$120.00
Viero, 2016
$110.00
Terras Gauda
$130.00
Redoma Reserva Branco
$180.00
Belondrade y Lurton
$168.00
Fermentado en Barrica
$178.00
Milmanda
$198.00
Tenuta delle Terre Nerre, 2019
$130.00
Bouzeron, 2017
$130.00
Habla de Ti, 2019
$120.00

Red Wine

Nat Cool, 2019 ( 1L )
$120.00
Tio Uco, 2020
$110.00
Vilosell, 2018
$120.00
Malacapa, 2018
$120.00
Habla del Silencio, 2019
$130.00
Beronia Elaboracion Especial, 2020
$120.00
Terroir Sense Fronteres Negre, 2019
$130.00
Pittacum Val de la Loba, 2016
$168.00
Roda I Reserva, 2016
$280.00
Terre des Aines, 2016
$178.00
Salanques, 2019
$185.00
Mas la Plana, 2013
$330.00
Heraclio Alfaro Crianza, 2017
$130.00
Finca de los Arandinos, Crianza, 2016
$130.00
Aalto 2019
$280.00
Vi de Vila, 2017
$130.00
Matarromera Crianza, 2017
$175.00
Matarromera Prestigio, 2013
$280.00
Rento, 2015
$280.00
Castillo Ygay Gran Reserva Especial, 2010
$538.00
Costers de L'Anima, 2018
$178.00
Bannockburn Pinot Noir, 2020
$180.00
Waits Mast, 2016
$178.00
Mariah Vineyard (Mendocino Ridge, CA)
$178.00
About Esquina
Esquina's contemporary food, which features Spanish and Catalan flavors, and bustling, colorful ambiance are designed to evoke the feeling of being in the heart of Spain. Esquina, led by Head Chef Carlos Montobbio, a native of Barcelona, takes pride in always being a step ahead of Singapore's eating scene. Because of Chef Carlos' passion for new flavors and cooking methods, the menu will almost always have fascinating items on it. The eating experience at Esquina is completed by the meticulous preparation of each dish using delicate and high-quality ingredients.
He is looking forward to serving his interpretation of Spanish and Catalan food at Esquina, which is inspired by his prior employment and travels across the world. You are well aware of Esquina, the joint venture between restaurateur Jason Atherton and hotelier Loh Lik Peng. Since it pioneered finer-than-casual small plates cuisine in 2011, it has become one of those establishments that are consistently booked solid. With a new head chef in charge following Andrew Walsh's departure, the restaurant is generating enthusiasm once more.
Esquina Menu Best Seller
Black Angus Beef Cheek – The cheek is the most heavily meaty cut, with a fatty, gelatinous muscle. When braised or slow-cooked, Black Angus beef cheek is meltingly soft and has a rich, deep taste. The tastes of the braising liquid are fully absorbed. The meat of Angus cattle is renowned for being more soft, flavorful, and marbled than beef from other breeds. raised on verdant, beautiful fields. The greatest grass and clean air may be found in New Zealand, where Angus beef is produced exclusively.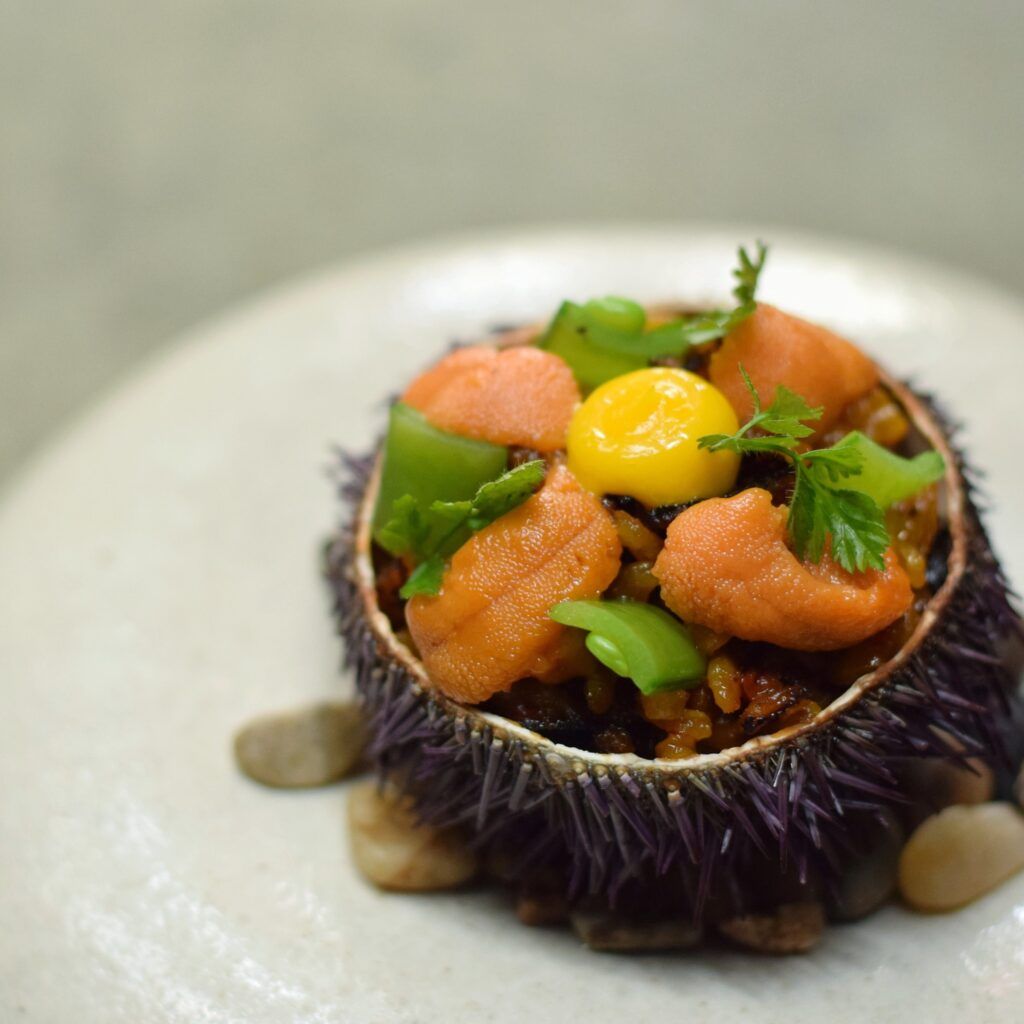 Sea Urchin Paella – In Japanese cooking, where they are referred to as "uni" and frequently used in sushi or presented sashimi-style, sea urchins are also a renowned delicacy. The flavor is mild and musky.
Spanish Suckling Pig – Because it is prepared using indirect heat, the suckling pig's fat melts away but the meat still has a buttery feel. The flesh has a highly flavorful, juicy taste. If you are outside of Spain, it may occasionally be a little drier, but for the most part, it is flavorful, juicy, tender, and moist. We highly recommended this Esquina menu.
Esquina Ala Carte Menu
Stockyard Wagyu Beef Cheek – Beef cheeks, which are made specifically from organically raised Grass-fed and Grass-finished cattle, are extremely rich in delicious beef taste notes and have a particular, extremely soft texture that is unmatched by any other cut of beef, or any other meat for that matter. The cow's face muscle is where the beef cheek is from. All of the connective tissue becomes soft and melts in the tongue when cooked properly.
Smoked Atlantic Sardin – Because they are fished with less bycatch and less negative impact on habitat, Pacific sardines are typically thought to be a better option than Atlantic or Mediterranean varieties. With a smoky flavor and solid, meaty texture, Wild Planet sardines are firmer and meatier than those produced by other companies. The flavor of sardines is distinct. This Esquina menu tastes strongly like fish and is a bit sweet. Additionally, it has a distinct fishy smell. You may argue that sardines somewhat resemble herring fish in flavor.
Smoked Burrata – It is mostly used as a table product and has a sweet flavor. Smoking gives the burratina, a twist on the original burrata, a robust flavor that contrasts with the sweet and creamy center. Burrata is frequently eaten alongside a salad or with ripe tomatoes and a dab of olive oil. The main area for apricot farming is Campania. The picturesque town of Pisciotta is the most strongly associated with fishing of all the communities strewn along the Cilento coast.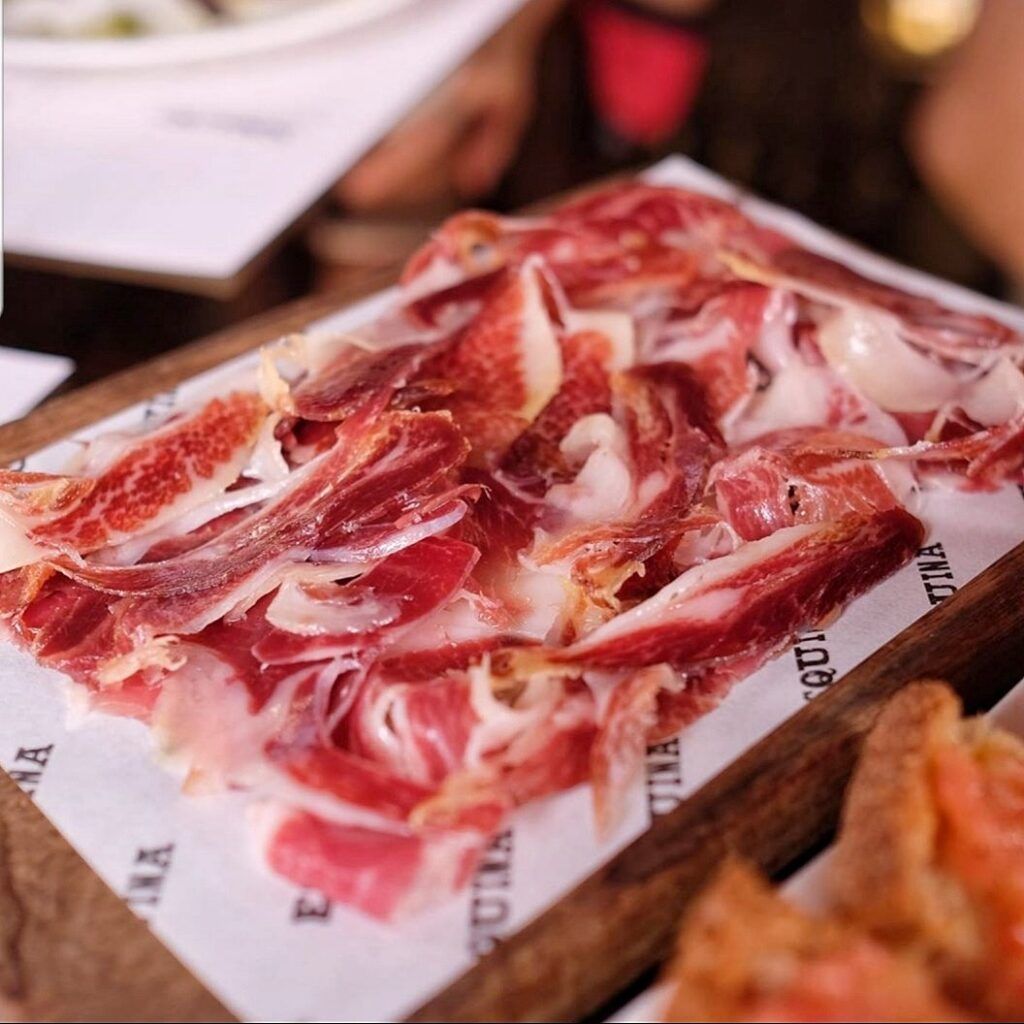 Ibérico ham Croquetas – Simply said, a croquette is a breaded, fried roll made of leftover food that is typically bound with mashed potatoes or bechamel sauce. They are common around the world, and while they might not sound like a gourmet creation when prepared properly, they are priceless.
Esquina Tasting Menu
Spanish Octopus – Octopus that has been well grilled is soft, succulent, and has a crispy exterior and a somewhat smokey flavor. It is deliciously cozy and beefy. The texture of the flesh is different, yet it has a chicken, lobster, or pig flavor. It generally tastes like the spices and toppings that it is served with.
Yellowfin Tuna Tartar – A mouthwatering starter, tuna tartare has a creamy, buttery taste that melts in your tongue. However, you can also offer other delicious dishes on the side to go with tartare and make a lovely lunch. A crisp and refreshing salad is a delicious, simple, and quick dish that you can create at home with ease. A sauce and raw tuna are combined in a meal called tuna tartare. The sauce is combined with the tuna after it has been sliced into small pieces. You may eat this meal as a starter or a main entrée. Although it is a staple of Japanese cuisine, tuna tartare has also gained popularity in Western cuisine.
Amalfi Lemon – Amalfi lemons are huge, sweet, and juicy in contrast to the little, tart ones you'll find in your neighborhood grocery. If you like, you may eat an excellent Amalfi lemon the same way you would an orange since the skins are softer and the pith is less bitter. Chefs go crazy for the extremely enormous and fragrant lemons that grow in the region between the Lattari mountains and the south-facing Amalfi coast. They are among the oldest varieties and have thick pith that is not particularly bitter, few seeds, and generate at least 25% of their volume in juice.
Esquina Menu Delivery
Not everyone in Singapore has the luxury of time. The working circumstances in this nation are the major source of this. Because most individuals are busy, they seldom have time to sample the flavors of other cuisines. Fortunately, you may experience Spain virtually without visiting a physical shop. You can order via the GrabFood app or at esquina.oddle.me/en_SG/.
For more concerns about delivery, you can also send them your message on their official Facebook page.
Conclusion
Come to Esquina menu for the insanely expensive paella. From the well-known gelato shop Apiary, take a quick left around the corner, and you'll enter the affluent neighborhood of Keong Saik. The eye-catching vermillion-hued canopy scattered throughout Esquina's white walls will be the first thing to catch your attention as you enter the neighborhood. This Unlisted Collection design is a passionate, flaming advocate for the perennially popular Spanish flavors near the heart of Barcelona-born Head Chef Carlos Montobbio, as the bright red accents on the façade reveal. This charming location is ideal for relaxing while enjoying some tapas because it has two floors and charming outside seating placed along the path. In contrast to other Spanish places nearby like the opulent Olivia, Esquina offers a more relaxed and private setting.