Le Shrimp Ramen is an international diner's paradise. To those people who love ramen and seafood, this place is awesome. The foods are simply stunning and delicious. If you are looking for a great traditional place with a touch of a modern vibe, then this place is one of the best. The Le Shrimp Ramen menu has a different choice of ramen, seafood, and many more cuisines that people will surely love and will be cooked depending on your preference.
They also have bento boxes and many more dishes to choose from. They also have events reservations and catering which is perfect for those who would like to celebrate special occasions in this place with special people. Their service is the best together with their crew and Chefs. Surely, you will like this place and its food.
Le Shrimp Ramen Menu Price List [Updated]
MENU
PRICE (SGD)
Le Signature Trio Shrimp Ramen
$18.90
Big Prawn & Braised Pork Rib Shrimp Ramen
$18.90
Ebiko Prawn Paste Shrimp Ramen
$15.90
Ebiko Prawn Paste Shrimp Ramen
$16.90
Prawn Dumpling
$14.90
Braised Pork Rib Shrimp Ramen
$14.90
Garoupa with Pickled Vegetable Tonkotsu Ramen
$19.90
Prawn Dumpling Tonkotsu Ramen
$13.90

Braised Pork Rib Tonkotsu Ramen
$13.30
Pork Chop with Preserved Vegetable
Tonkotsu Ramen
$12.30
Crispy Chicken Cutlet Tonkotsu Ramen
$12.30

Ebiko Prawn Paste with Chilli Vinaigrette Ramen
$13.90
Le Signature Trio Shrimp Dry Ramen
$16.90
Prawn Dumpling with Chilli Vinaigrette Ramen
$12.90
Braised Pork Rib Ramen
$12.30
Crispy Chicken Cutlet Ramen
$11.30
Dried Shrimp and Scallion Ramen
$7.60

Appetiser

Seasoned Bamboo Shoot
$3.60
Chilled Crunchy Cucumber
$3.60
Shanghai Green with Oyster Sauce
$5.50
Poached Lettuce with Supreme Soya Sauce
$5.50
Braised Pork Rib with Scallion
$7.90
Pork Dumpling in Chilli Vinaigrette
$7.60
Prawn Dumpling with Chilli Vinaigrette
$8.90
Crispy Vegetable Spring Roll (4 pc)
$3.90
Crispy Chicken Cutlet
$7.90
Garoupa with Preserved Vegetable in Tonkotsu Broth
$18.90
Vegetable Pork Wanton in Tonkotsu Broth
$9.60
Prawn Dumpling in Tonkotsu Broth
$10.90

Drinks

Plum Vinegar
$2.70
Peach Vinegar
$2.71
Grape Vinegar
$2.72
Apple Vinegar
$2.73
coke
$2.74
Coke Zero
$2.75
Apple black Tea
$2.76
taiwan Soya Bean Milk
$2.77
Heaven and Earth Green Tea
$2.78
Fruit Tree Apple Juice
$2.79
Bottled Drinking Water
$2.00
Hot Japanese Green Tea
$2.00
About Le Shrimp Ramen
Ramen is by far one of the most famous dishes in the Asian part of the world. Due to its unique and flavourful taste, this becomes known in every part of the globe. This is also one of the reasons why Le Ramen Shrimp was created.
Originally from famous ramen, combined or topped with shrimp and broth rich in flavor that made this food look and tastes appetizingly delicious. The taste of shrimp broth plus the famous ramen noodles personally made by the chef is what makes this food special.
Le Shrimp Ramen Menu Best Seller
Their signature Best seller ramen is their Trio Shrimp ramen. It is made with ebiko prawn paste, prawn dumplings, and fresh big prawns served with their Japan-inspired signature shrimp broth and delectable noodles.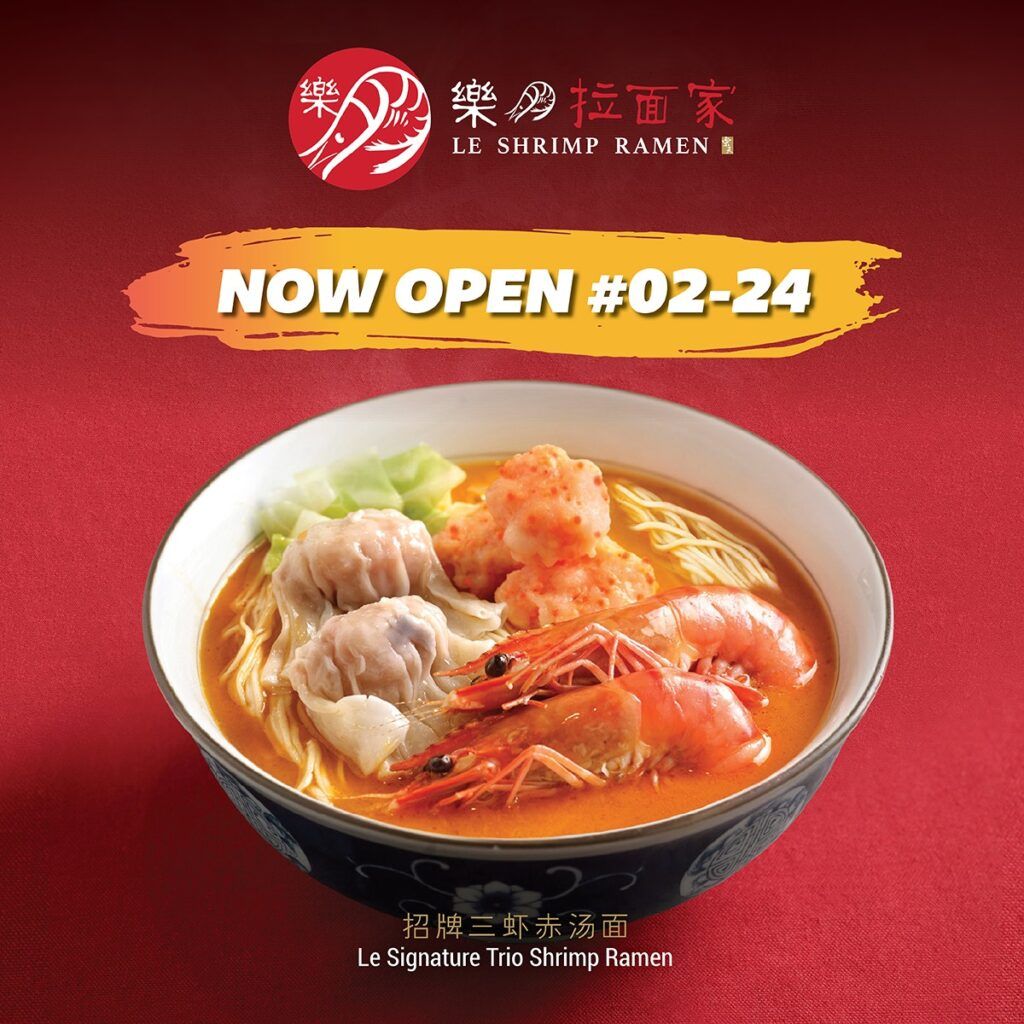 The rich flavourful taste of shrimp and shrimp broth will truly make you remember this dish. It is amazingly delicious as if you're eating something grand. This is one of the best ramens I had so far.
Crispy Chicken Cutlet Tonkotsu Ramen
The well-known chicken tonkatsu ramen that most of the kids is also available on their menu. The chicken and the ramen matches the taste of kids and adult, which is why this is also one of their best sellers.
Braised Pork Rib Ramen
The braised pork ramen is also one of the best and most famous Le Shrimp Ramen menu aside from the shrimp one because it tastes very authentic. The delicious taste of pork rib ramen is very rich and people loved the combination of the ramen and the pork rib.
Garoupa with Pickled Vegetable Tonkotsu Ramen
This flavor of ramen is for those who love eating vegetables. This is best-selling due to its original and authentic flavor. It is also healthy because it is made up mostly of vegetables. Its broth is boiled with fresh fish. That is the reason why it is considered best selling due to the demand of the customers.
Ebiko Prawn Paste Shrimp Ramen
Le Shrimp Ebiko Prawn Ramen is one of the best-selling menu. The combined flavor of Japan and China made it perfect for people to taste and try. This is widely known for the thick flavor of its broth made or boiled together with real shrimp. That is why the shrimp flavor is very rich. The consistency of the soup is nice and the smell is very aromatic. I do understand now why le shrimp ebiko prawn paste shrimp ramen is one of their best-selling ramens.
Le Shrimp Vegetable Ramen Menu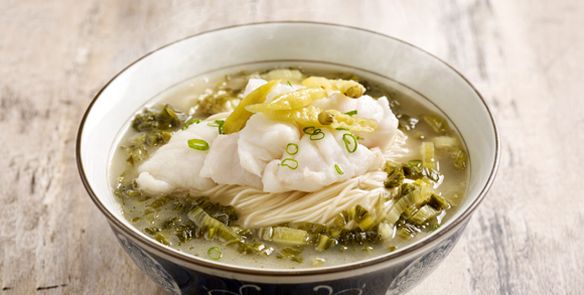 This kind of noodle is for those who want to have a healthier version of ramen. The broth is boiled from fish and vegetables therefore it is considered as healthy compared to the rest. If you are very conscious of your health, then don't worry because this ramen is for you. The broth is rich in flavor plus the broth is thick and yummy. You will all surely love this type of ramen.
Le Shrimp Ramen Promotion
Aside from all the possible choices of ramen and dishes, Le Shrimp Ramen also offers events and promotions. They have different promotions for their set of dishes, appetizers, and drinks. They have duo hotpot sets at a very affordable price, lunch sets for $15, and they also have so many beverages to choose from. They have promos for wine if you get to avail of some of their lunch sets. They also have soda, tea, and even fruit drinks. Imagine, we are eating the best ramen for a very affordable price plus you get to save if you're eating with your family members or friends because they have different rates for double lunch sets and family servings. What a great deal. You can eat your fave dishes plus you can also save a lot if you avail of their promos.
Le Shrimp Ramen Menu Delivery
The le shrimp do not just offer dine-in services but they also provide delivery service. All the Le Shrimp menu that they offer for Dine-in can also be found in their delivery. You'll just have to message them through their official delivery site or you can contact them at their number local hotline number. Just indicate your name, your orders, and the complete address to which the food will be delivered. Eating outside won't be a hassle anymore since you can just place your order, wait and eat. That's how easy it is to order on their site. The Le Shrimp Ramen is amazing because they have delivery service offered to their customer.
Talk to Le Shrimp Ramen Singapore Staff
If you have any concerns regarding the food menu of Le Shrimp Ramen, or you have a suggestion that you want to give them, you can easily reach them by sending them a message from the following sites:
Website: https://www.paradisegp.com/le-shrimp-ramen/
Facebook: https://web.facebook.com/ParadiseGrp/
Instagram: https://www.instagram.com/paradisegrpsg/
Conclusion
In this modern world especially since everything is evolving, food is one consistent way of showing or preserving one's culture. Food is truly one of the amazing ways that bind people and we believe that communicating through food can bring so much joy. Le shrimp simply brought us the fusion of Japanese and Chinese culture in the foods that they are serving us. This only shows that culture and tradition can be passed down through food. Starting off from the making of the noodles and the proper way of boiling the different kinds of broth is just simply amazing. The Le shrimp Ramen menu is the best. Most of their food brings authentic and rich in flavor. Their specialty or their best seller is one that you have to try for. It has a rich thick shrimp flavor plus the noodles are made specially by their best cooks and chefs. If you are looking for some authentic and has a variety of ramen, then The Le Shrimp Ramen will surely help you out. They have plenty of ramen to choose from. You can have their vegetable ramen wherein the broth is boiled with vegetables and fresh fish in it. They also have tonkatsu ramen, pork, beef, and of course their best-selling one, the Le Shrimp Ramen. Aside from Ramen they also have different appetizers and beverages you can choose from at an affordable and reasonable price. This place is not just for eating but also a place for reminiscing about the past through the flavors. You will surely love the food and the place. Therefore Le Shrimp Ramen is a must-try.