The Corner House menu is captivating on many levels as it honors a distinctive and colorful human person in the unusual setting where history was recorded. Since it first opened in 2014, the restaurant's reputation has expanded rapidly throughout the area. It now holds one Michelin star and has been included among Asia's 50 Best Restaurants for some time. The goal is straightforward yet exacting: to welcome visitors with the best hospitality as their top option for special events, romantic dinners, and culinary adventures.
Corner House Menu Price List [Updated]
MENU
PRICE (SGD)

Business Luncheon

3 courses
58
4 courses
78

Lunch Discovery

5 courses
128

Gastronomic

4 courses
158
Wine Pairing
98

Menu Botanica

5 courses
178
Wine Pairing
128

Menu Degustation

5 courses
198
Wine Pairing
128

Discovery Menu

Ordinary
268
Wine Pairing
188

Sunday Brunch

4 courses
88
Complementary Wine
98
About Corner House
From 1929 until 1945, ldred John Henry Corner, a British botanist with a focus on mycology (the study of fungus), served as the Botanic Gardens' assistant director. Corner created the disputed "Durian Theory," which holds that the durian is one of the earliest fruiting trees, and proposed the deployment of "botanical monkeys" to collect botanical specimens from towering forest trees. Through public lectures and the publication of books like the 1940's Wayside Trees of Malaya, Corner promoted local flora and assisted in the establishment of the Bukit Timah Nature Reserve in the 1930s.
A remarkable guy who had a significant impact on Singapore's history lived in Corner House. Along with planting roadside trees, natural reserves, and botanic gardens, E J H Corner was in charge of "greening" Singapore. He also worked to protect Singapore's scientific and cultural assets during the Japanese occupation, notably the National Museum and National Library collections. It was erected in 1910 and is known as the CORNER HOUSE. It was designated as a protected conservation building in 2008. It is still heavily influenced by Corner's presence today.
Corner House Menu Best Seller
Australian M7 Wagyu Beef – When introducing yourself to Wagyu steak for the first time, Blue Label Australian Wagyu Beef is a fantastic option. The marbling is far better than what you'll get in your neighborhood store, yet it's not excessive enough to make cooking the meat challenge. You'll adore the delicious flavor and the smooth texture. Wagyu is renowned for having a lot of marbling. Although Australian Wagyu beef has less marbling than Japanese Wagyu, it does have a lot of intramuscular fat.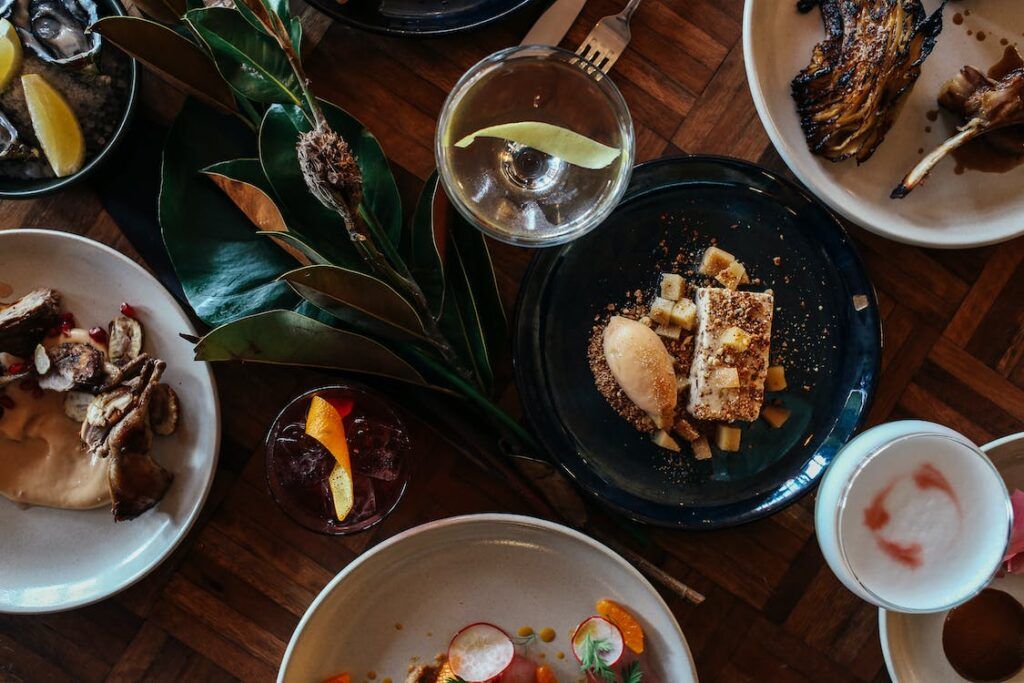 Organic Lamb – The bulk of lamb is finished on grass, giving it a distinctive flavor. They impart the distinctively gamy taste of lamb. This breed is the biggest and, according to many, has the best consistency and quality. Since American lamb consumes more grain than international lamb, which is normally grass-fed, it has a less gamey flavor. Additionally, this Corner House menu is the most expensive option. Meat that has been raised on grass is said to be tastier, leaner, and have a finer texture.
Oyster Omelette – A thin batter layer is used to make it. In order to get the gooey texture and crispy edges, the eggs and oysters are then fried in the batter. It is based on ketchup, which is thickened with another starch slurry and mildly reduced in strength; in this case, cornstarch performs the trick. The omelet may then have a savory sauce drizzled on top of it, depending on regional preferences.
Corner House Business Luncheon Menu
Nordic Salmon – The fish is transported to a facility on the adjacent island of Lovund, 30 kilometers from the mainland when it weighs five to six kilograms. Although far from the coast, the salmon are nearby. Before coming into manufacturing, the fish are handled and examined with great care. No matter where you get it, Atlantic salmon may be served raw since it comes from the icy seas of Norway. This implies that you can eat the salmon raw without needing to first freeze it.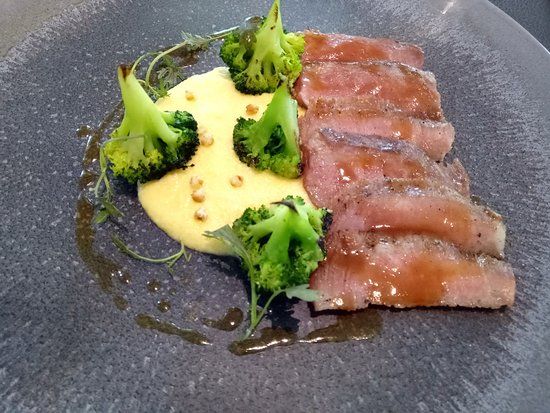 Iberico Pork – The nuttiness from the acorns distinguishes it from other dishes. The best way to describe it is as having a nutty flavor combined with an olive oil flavor. To preserve the distinctive flavor if they purchase raw Iberico pork, most people only season it with a little salt. It has a remarkable and unique flavor. It has a rich, well-marbled fat that melts in the mouth and is flowery, juicy, earthy, savory, and nutty in flavor. Its flavor is just as intense as that of fine cheese or wine.
Patagonian Toothfish – This fish has a subtly sweet flavor and is very buttery, flaky, and delicious. The sumptuous Patagonian toothfish is well known for its excellent flavor and texture. It has solid, white flesh that is rich and meaty.
Corner House Lunch Menu
Most of the menu items mentioned above are included in the Gastronomic menu. To further give you information on this menu, New Zealand Blue Cod is discussed The delicate texture of blue fish makes it "melt in your mouth" delicious. It is a fish that adapts well to many cooking styles and has a flavor that stands out. Due to its adaptability and exquisite flavor, you will frequently see it on menus in restaurants. Wild-caught Blue Cod is prized for its delicate salty-sweet flavor and distinctively light texture, especially by South Islanders where the species is most common.
Gastronomic Menu
Most of the menu items mentioned above are included in the Gastronomic menu. To further give you information on this menu, the Hokkaido Sea Urchin is discussed. The best sea urchin in Japan is known as Kita Murasaki Uni, which is very plump, huge, and around the size of your thumb. The sweetness of its flavor makes it the most well-known sea urchin. It tastes amazing, much like the ocean giving you a divine kiss. It must be kept cold to maintain its form for sushi since it melts like butter on pasta and soba noodles. It is the most well-liked gourmet seafood dish on the northern island of Japan. And the best sea urchin in all of Hokkaido is thought to come from Rishiri Island. This is due to the fact that these sea urchins consume Rishiri kelp, which is in and of itself delicious.
Corner House Menu Delivery
Restaurants that provide fine dining would like you to enjoy your great cuisine there. Rarely do these eateries let you enjoy your meal in the comfort of your home? This is mostly because, especially in a Michelin Star restaurant like Corner House, the experience you get is just as important as the quality of the meal. However, if you are in a rush and would not want to wait in line you can always reserve a table in Corner House via cornerhouse.com.sg.
Conclusion
Since opening in late 2014, the Corner House menu has received multiple honors for its food, and with good reason. The front-of-house personnel provides impeccable service in addition to the delectable food, making this a special occasion restaurant. You may experience Tan's cuisine at less exorbitant costs if you arrive for lunch. On his own collection of unique dinnerware, renowned Singaporean chef Jason Tan serves up contemporary cuisine that emphasizes fresh ingredients. Every dish has several components, which highlight the skill and meticulous attention to detail of his staff. For instance, the traditional Cevennes onion necessitates several entertaining preparations.