Are you looking for an awesome place where you with your friends or family members can hang out sometimes? Well, I recently found out about this place and I want to recommend them if you're on a search. They have the perfect ambiance and of course, the perfect food for you to enjoy. Harry's menu has a lot of delicious items that are a must-try and for sure will ease your cravings. So if you're interested in our new topic for today then stay with me in this article and let's get to know Harry's more. Let's take a deep look at their menu and of course their prices. Let's go.
You can find the updated pricing information for the Harry's menu below.
MENU
PRICE (SGD)

Small plates

Tandoori chicken bites
$19.00
Soy-Glazed Beef Cubes
$19.00
Laksa Popcorn Chicken
$15.00
Guinness Mala Popcorn Chicken
$16.00
Chicken Satay
$18.00
Amigo Nachos
$19.00
Otah Toasties
$15.00
Charred Edamame
$9.00
Fried Octopus
$17.00

Wings

Wings platter (1dozen)
$30.00
Sriracha Buffalo (half dozen/1dozen)
$14.00/28.00
Soy-glazed (half dozen/1dozen)
$14.00/28.00
Harry's Signature (half dozen/1dozen)
$14.00/28.00

Mains

Steak & Egg
$34.00
Dry-Rubbed Baby Back Ribs
$21.00
Harry's Parma
$28.00
Beer Battered Fish & Chips
$26.00
Baked Lemon-Spiced Fish
$24.00

Pasta's

Bacon & Mushroom Carbonara
$26.00
Prawn & Seaweed Aglio Olio
$26.00
Meatball Bolognese
$25.00
Caprese
$22.00

Burger & Sandwiches

Harry's Jazz Burger
$24.00
Steak Sandwich
$25.00
Spicy Chicken Burger
$23.00
Beyond Burger
$22.00

Asian Plate

Curried Lamb Shank
$30.00
Beef Rendang with Basmati Rice
$25.00
Chicken Tikka Masala
$25.00
Seafood Spaghettini 'Mee Goreng'
$24.00

Flatbread Pizza

Beef & Pepperoni
$26.00
Hawaiian
$22.00
Mushroom & Truffle
$24.00
Margherita
$20.00

Salad's & Fries

Caesar Salad
$19.00
Harry's Salad
$18.00
Harry's Spiced Fries
$13.00
Truffle Fries
$15.00

Harry's Sweets

Harry's Lava Cake
$14.00
New York Cheese Cake
$13.00
About Harry's
Harry was born and established in 1992, the month of August to be exact. Harry is made to be an intimate jazz bar however they have transformed over the years and become a neighborhood bar. If you're looking for a place where you can get the conversation going with good vibes of course then Harry's is the place to go. This is the best place to enjoy delicious food and great drinks at the same time, a place that you can call home.
Harry's is a nice place for a get-together as well and get together wouldn't be complete without beer, great thing is Harry has their own house brew and premium lager beer, and aside from those they also offer cocktails and awesome drinks. Harry's aside from being an awesomely cool place holds a few special awards and one of the most recent is the 2019 Asia's Top Influential Brands in Bar & Dining and Best Western Restaurant in the year 2021. As of now, they are currently the largest chain of dining establishments and bars in Singapore with 19 locations located across the Country. 
Harry's Menu Best Seller
Here are some of Harry's best-selling food items. 
Wings platter – Harry's version of the wing platter is one of their most popular and best-selling items. Their wings platter is great for sharing and is good for 2 to 3 persons. Their wings platter also includes 3 delicious chicken flavors like 4 pcs of Sriracha Buffalo, 4 pcs of Harry's Signature and 4 pcs of Soy-Glazed. With 3 different flavors, you'll get to enjoy every best wings that they offer. Most popular especially when there's an upcoming occasion. The wings platter of Harry's is loved by their customers throughout the years. 
Dry-Rubbed Baby Back Ribs – Harry's version of dry-rubbed baby back ribs is made with homemade bbq marinade and served with coleslaw and spiced fries which I actually enjoy and really great with the baby back ribs. The meat itself is very tender, you can actually cut it with just a fork and very flavorful because of the herbs and spices that they used in making this one. A must-try item on Harry's menu. 
Bacon & Mushroom Carbonara – Harry's also offers pasta dishes just like this one on our best-selling list. Harry's version of bacon & mushroom carbonara is made with sliced button mushrooms, some crispy bacon, and shaved egg. Harry's made their carbonara the authentic way so this is really creamy because of the egg and not cream or anything. Their carbonara is so simple yet really delicious and addictive. 
Harry's Jazz Burger – Burger is one of the easiest meals that anyone could enjoy and Harry is serving their signature Jazz burger. This one is made with a beef patty that is made with wagyu beef, some button mushrooms, crispy bacon, their onion jam, and double cheese to make it creamier and tastier. The beef patty itself is already delicious since it is made with wagyu beef, very tender and juicy. And the onion jam added another whole set of flavors to their burger.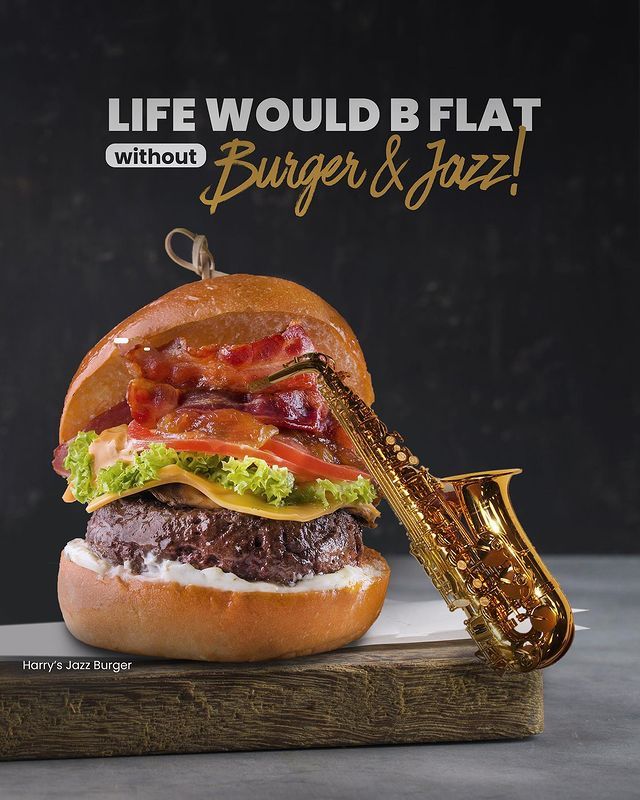 Harry's Menu Small Plate
Small plates menu are like appetizers. On this menu, they have 9 delicious dishes to choose from and everything on this menu is screaming goodness. They have chicken choices like tandoori chicken bites, Laksa Popcorn Chicken, Guinness Mala Popcorn Chicken, and Chicken Satay. They also have an option if you love beef which is their Soy-Glazed Beef Cubes. Other options are Amigo Nachos, Otah Toasties, Charred Edamame, and fried octopus.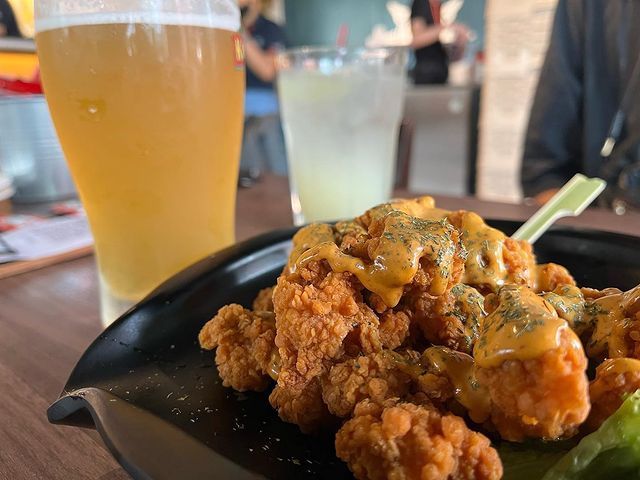 Harry's Menu Wings
Harry's Wings menu has 3 different kinds of flavors. They have sriracha buffalo, soy glazed, and their signature wings which is Harry's signature. Aside from those you can have all the 3 flavors if you're going to try their wings platter which is also included on this menu and is great for sharing. 
Harry's Menu Burger & Sandwich
Harry's burger & sandwich menu has 4 delicious food items. The first one is their Harry's jazz burger which has a burger patty made with wagyu some onion jam, bacon, mushrooms, and cheese. The next item is their Steak sandwich this one is made with panini bread, sirloin steak, cheddar cheese, onion, garlic, and bell pepper.
The next item on this menu is their spicy chicken burger this one is made with marinated chicken, cheese sauce, and jalapeño for an extra kick. Lastly is their beyond burger this one is made with beyond burger, lolla rosa, Gerkin mayo, tomato, cheddar cheese, and soy glaze.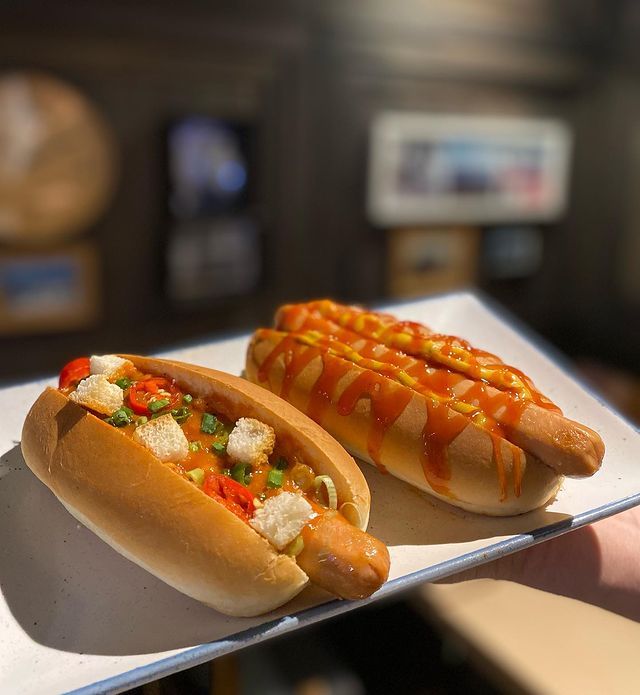 Harry's Menu Delivery
Ordering your favorite Harry dishes is made easier simply by going to their website at www.harrys.com.sg there you can order your favorite dishes of Harry. Aside from that you can also book your favorite food courier for your order. 
Social Media Pages
Stay connected with Harry's on social media to discover a world of delectable dishes, refreshing beverages, and a vibrant atmosphere. Follow them for the latest updates on our menu offerings, seasonal promotions, and exciting events.
Facebook: https://www.facebook.com/HarrysTampinesGrande
Instagram: https://www.instagram.com/harryssingapore
Twitter: https://twitter.com/harrysbarsg
FAQs
What type of cuisine does Harry's Singapore offer?
Harry's offers delicious Asian cuisine on its menu aside from that they also serve Western and European cuisine. 
Does Harry's Singapore have a happy hour?
Harry's believes that one hour is not enough so they make it every day. Available on Sunday to Thursday and  Friday until Saturday. Every day is a happy hour at Harry's. 
Can I make reservations at Harry's Singapore?
Yes, you can make a reservation at Harry's all you have to do is to go to their website at https://www.harrys.com.sg/reservation for your reservation. 
Is Harry's Halal certified?
No. Since Harry's is serving alcoholic drinks therefore Harry's is not halal certified. 
Conclusion
A great place to enjoy the night with friends and family. Harry's menu has everything that you needed when it comes to food and drinks so if you're looking for a nice place to go then Harry's is the best that I can recommend. The place is just awesome and the atmosphere inside their restaurant is so cool and customer friendly, they don't have a dress code as well so you can go wearing casual attire. The food is absolutely delicious their service crews are good as well, fast and reliable. This restaurant is a place to go if you're looking for a great eat and a great night.