There are a lot of restaurant that is mushrooming in Singapore nowadays but have you ever tried The Providore or are you familiar with this place? The Providore menu has a lot of delicious goodness to offer and since they have a wide selection for sure you'll find what's perfect for you on their menu. They are serving delicious food items that are easy to enjoy and even drinks and charcuterie. In this article, we are going to talk about the food that the providore serves, the price of their food, and of course, something about them for you guys to get to know them more. Interested in our topic? Then stay with me here and let's begin! 
You can find the updated pricing information for The Providore menu below.
MENU
PRICE (SGD)

Popular

The providore coffee
$6.48
Club sandwich
$24.30
Grilled ham & cheese toastie
$23.22
Iced coffee
$10.26
Crab linguine pasta
$37.26
Cheese platter
$29.70

Pastries and fresh bakes

Croissant
$4.32
Pain un chocolat
$4.54
Almond croissant
$5.18
Cheese croissant
$4.54
Chocolate almond croissant
$5.18
Raisin danish
$4.54
Sausage danish
$5.18
Croque monsieur
$5.94
Sourdough medium
$7.34
Wholemeal loaf medium
$7.34
Plain scone
$3.78
Chocolate chip scone
$3.78
Muffin of the day
$3.78

Salads and starters

Grilled haloumi
$21.06
Nicoise salad
$27.00
Grilled chicken salad
$23.22
Spiced pumpkin salad
$23.22
Smoked salmon
$25.38
Grilled shark bay prawns
$28.62

Sandwiches

Grilled ham & cheese toastie
$23.22
Club sandwich
$24.30
Smoked salmon bagel
$21.06
Grilled vege sandwich
$19.98
Steak sandwich
$31.86

Mains

Fettucce pasta
$35.10
Lobster Mac & cheese
$34.02
Crab linguine pasta
$37.26
Roasted chicken leg
$35.10
Pan seared barramundi
$38.34
Risotto
$35.10
Grass fed beef burger
$37.26
Slow braised lamb shank
$40.50

Sides

Proper Chips with Chipotle Mayo
$13.50
Rocket Salad With Caremelised Walnut
$11.34
Mixed Bread with Alto Olive Oil & Giusti Balsamic Vinegar
$10.26
Roasted Sweet Potato Wedges with Garlic sauce
$14.58

Platters

Cheese Platter
$29.70
Charcuterie Platter
$30.78
Italian Platter (Mozzarella)
$30.24
Dip Platter
$19.44
Duck Rilette Platter
$20.52

Beverages - The promidore coffee

The Providore Coffee
$6.48
Iced Coffee
$10.26

Beverages - The promidore tea

Cold Brewed Tea
$11.66
The Providore Tea
$10.58

The promidore drinking chocolate and chai

The Providore Hot Chocolate
$10.26
Chai Latte
$10.26
Iced Chai Latte
$10.26
Iced Drinking Chocolate
$10.26
The Providore Signature Drinking Chocolate
$11.34

Other Beverages

Remedy Organic Kombucha
$9.72
Karma Cola
$9.72
Sparkling Organic Juice
$9.72
About The Providore
Robert Collick is the Owner of The Providore Singapore. It is Founded by Bruce Chapman a former Aussie chef and his business partner Robert Collick. This place offers various types of goods, their cafe is where you could get the best coffees with only the best ingredients. They also have a deli where you can find a wide variety of artisanal cheese, antipasto, olives, and charcuterie.
They also have bakers and pastry chefs that use only the freshest ingredients to create delicious pastries, European-style bread, and cakes. In their grocery section, you can find organic products, gourmet ingredients boutique wines, pantry staples, and more. The Providore also has a cooking studio that is great for team-building activities celebrations and many more. The Providore is basically a one-stop place for all your needs. 
The Providore Menu Best Seller
Here are some of The Providore's best sellers and popular items. 
Club Sandwich – The Providore's version of the club sandwich is something that you shouldn't miss because this item is so good. Their club sandwich is made with fried egg, some sliced avocado, Grilled chicken breast, lettuce, grilled bacon, and aioli on sourdough. They also have a special secret sauce on their club sandwich and that's the reason why their club sandwich is different from other club sandwiches available in other restaurants, this is a must-try.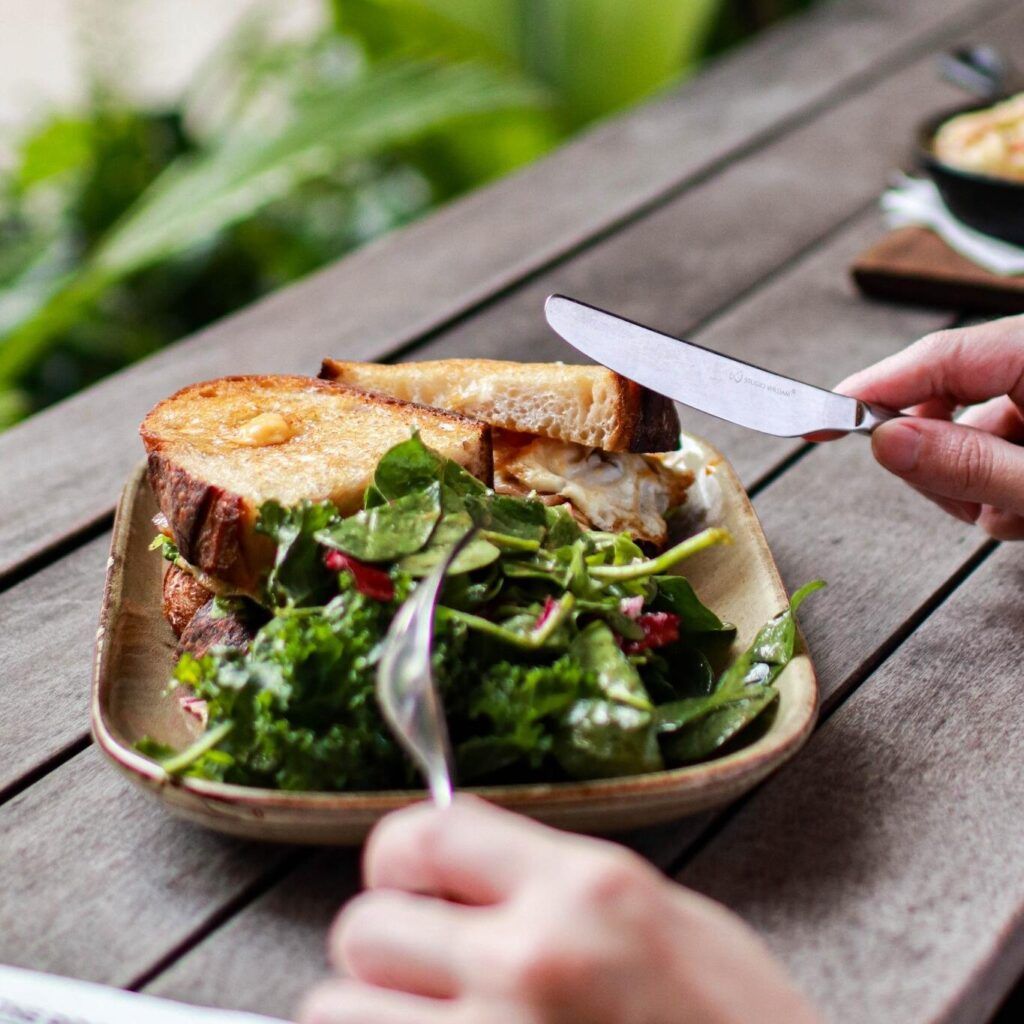 Iced Coffee – I am not surprised that The Providore's version of iced coffee is included in their best-selling item since it's actually good. Their iced coffee is made with a single hot shot of espresso, hot water, some creamy milk, and sugar. This is just a normal iced coffee but the aroma will make you want it again. One of the most ordered items on their menu. 
Grilled Ham & Cheese Toastie – if you're a fan of sandwiches and aside from the club sandwich you want to try other types of their sandwich then their grilled ham & cheese toasties are the perfect item for you to try. This one is made with fried egg, Double smoked ham, Emmental cheese, grilled zucchini, and other ingredients that made this sandwich so good. It has the perfect balance of taste and absolutely delicious. 
Crab Linguine Pasta – This is the item for pasta lovers and The Providore's version of crab linguine pasta is something that you should try upon visiting their location. Made with Pastificio dei Campi pasta with spanner crab, sundried tomatoes, and some spices. The taste is just right and not salty, delicious on its own, addictive, and perfect with some garlic bread, it has a lovely aroma because of the herbs that made this pasta dish even more appetizing.
Pastries And Fresh Bake
The Providore has a lot of delicious food items on its pastries and fresh bakes menu. Delicious breads options are croissant, pain au chocolat, almond croissant, cheese croissant and chocolate almond croissant. They also have Danish which are raisin and sausage Danish. Croque monsieur is also included on their menu. Other options are sourdough medium, wholemeal loaf medium, plain scone, chocolate chip scone, and muffin of the day.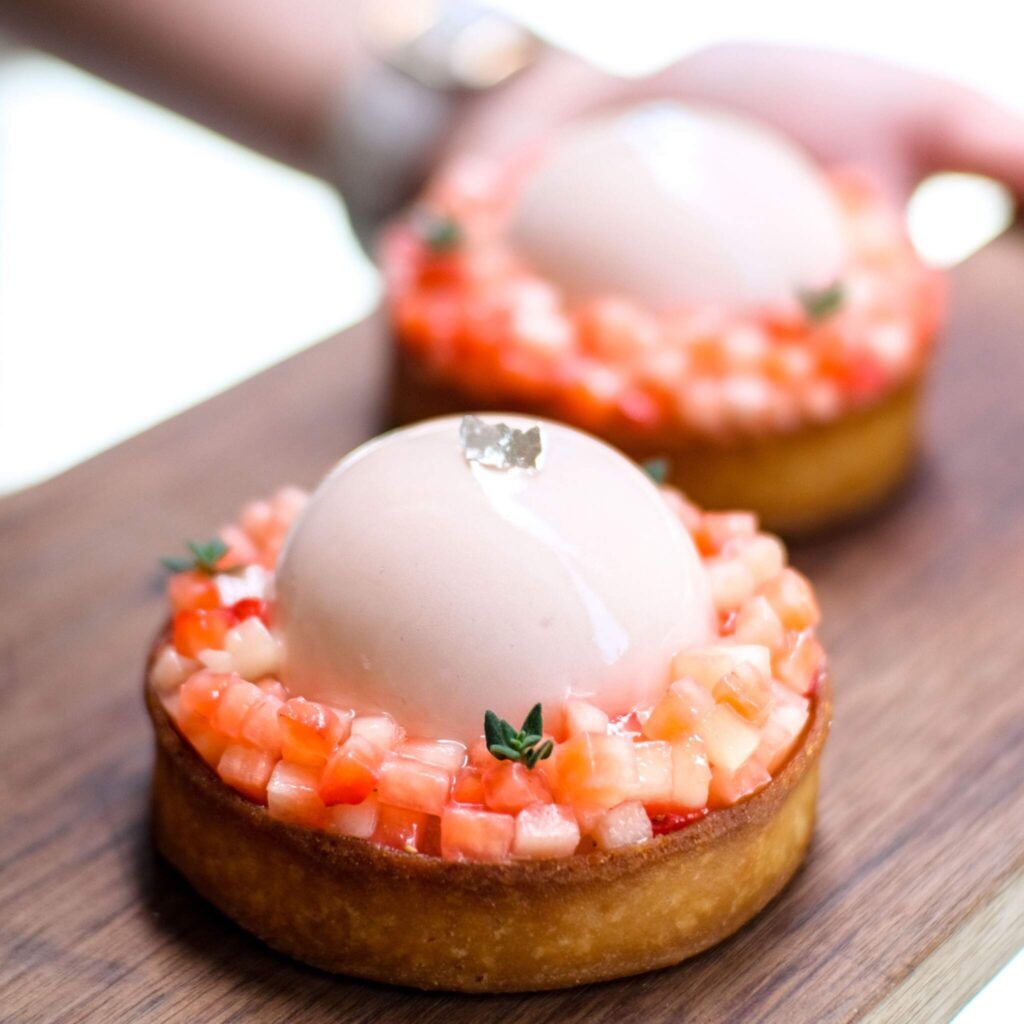 The Providore Menu Salads & Starters
They have 6 delicious items on their salads & starters menu. The first item is their grilled halloumi which is Vegetarian. With rocket, roasted pearl onions, and toasted spiced pine nuts. They also have nicoise salad this one is gluten-free and has a vegetarian option available. Next is their Grilled Chicken Salad which is also gluten-free and has vegetarian options available as well. Other options on this menu are spiced pumpkin salad, smoked salmon, and grilled shark bay prawns. 
The Providore Menu Platters
On their platter menu, they have 5 choices. The first item is their cheese platter which includes Fromager's selection of artisanal cheese. They also have a charcuterie platter which is actually the selection of their deli. Italian Platter is also on this menu and this includes Buffalo mozzarella, parma ham, cherry tomatoes, and bread. They also have a dip platter and Duck Rilette Platter.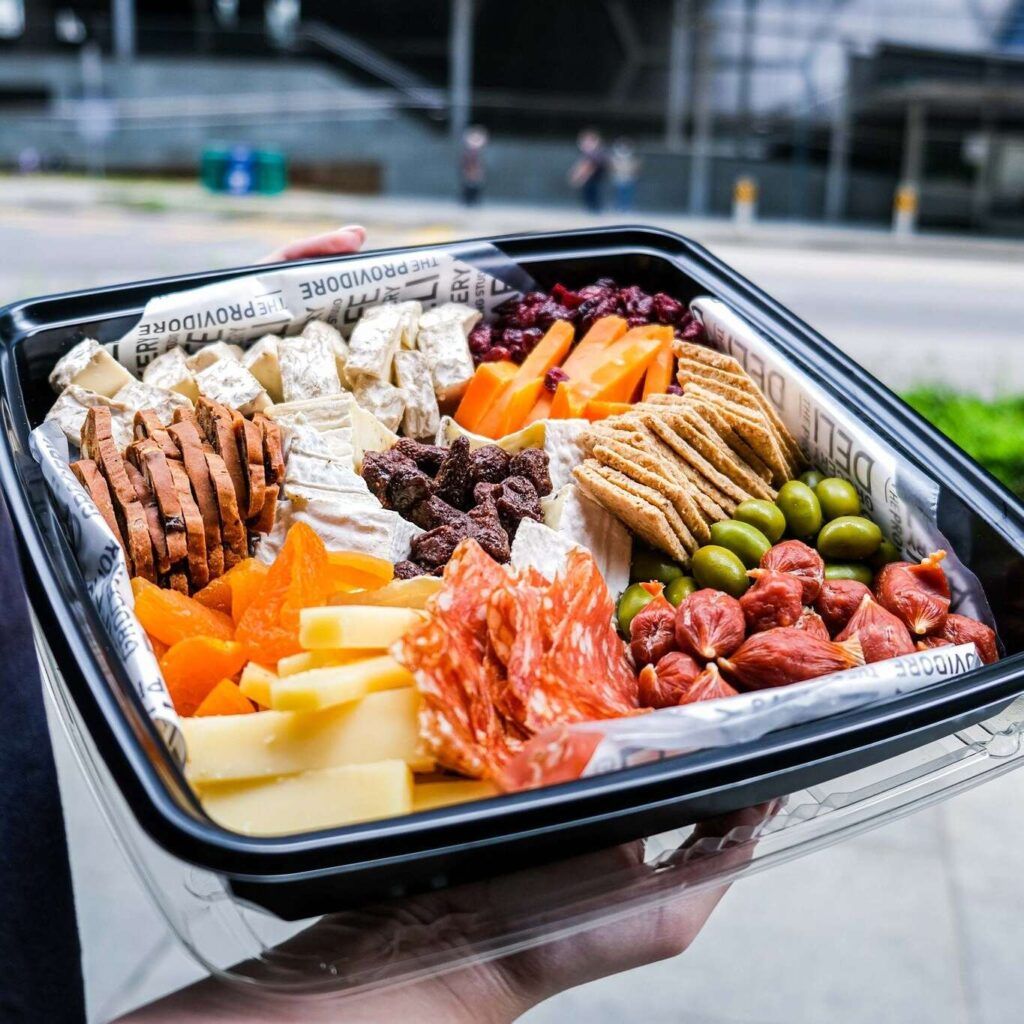 The Providore Menu Delivery
Ordering your favorite item is made easier simply by calling the branch that offers delivery directly. Here is the list of their branches:
The Providore (Raffles Place) +6562217056
The Providore – (Mandarin Gallery +6562217056
The Providore – (PLQ) +6562217056
The Providore – (Wisma Atria) +6562217056
The Providore – VivoCity +6562217056
You can also use other delivery services that are available in your location like Foodpanda and Deliveroo as an option. 
Social Media Pages
The Providore's social media pages offer a gateway to a world of gastronomic delights. Join their passionate community and elevate your culinary journey with The Providore's exceptional offerings. Follow their social media pages today and let your taste buds embark on a delectable adventure.
Facebook: https://www.facebook.com/TheProvidore
Instagram: https://www.instagram.com/theprovidore/
YouTube: https://www.youtube.com/@theprovidoresingapore
TikTok: https://www.tiktok.com/@theprovidore
Website: https://theprovidore.com/contact-us/
FAQs
What type of cuisine does The Providore offer?
The Providore's menu includes a different variety of selection of cheeses, wine, gourmet food, beer, and spirits. Not forgetting our brewing range of specialty coffees. Though it's not indicated on their website we can see Italian, French, and Western cuisine on their menu. 
Does The Providore have vegetarian or vegan options?
Yes. The Providore is also offering vegetarian or vegan options on its menu. Aside from that they also have gluten-free options. 
Are there any signature or must-try dishes at The Providore?
The Providore is quite popular for its cheeses, coffees, and gourmet food. Everything on their menu is actually a must-try. 
Is The Providore halal certified?
Unfortunately, The Providore is a non-halal-certified restaurant however you can always check with their service personnel regarding the dishes that you wanted to try just in case. 
Conclusion 
The Providore's location is fantastic it is sitting just above the MRT station. The providore menu has Extensive offerings with a wide variety of dishes and food items at affordable prices so if you're planning on visiting their location nothing to worry the foods are affordable. They have a very strategic location and I love it. Very busy especially at lunchtime. If you're looking for pastries and baked goods I can highly recommend The Providore since this is one of the most favorite bakeries in Singapore and probably the best place to go if your looking for the best pastries in the market since their pastries are so good. They also have a nice ambiance and delicious drinks. I couldn't complain about the staff and crew they're okay and accommodating.