Hi Buddy! I'm back with another food review! Today I'll be going to rate one of the finest coffee shops in the land of Singapore. This coffee shop is known for its original history which started in Morocco in the year 1910. The historical moment that Dar el Bacha palace gives a pre-historic ambiance that can bring old memories in every sip. Bacha Coffee menu provides quality cups of coffee with 100% Arabica coffee. This coffee shop isn't synonymous with other millennial or new-generation coffee shops.
It is still one of those classical coffee shops that aren't just aesthetically pleasing but can serve us a cup of enormity. As I roamed my eyes over the eye-pleasing interior design, my mouth went wide open, and uttered the word "wow". This shop buddy isn't just a coffee shop, I believe it is a gate or a path that can lead us to the year where war is present. So, in order for you to have an idea what are the drinks that I have tried at Bacha Coffee, then I request you to please continue reading. Happy reading buddy!
Bacha Coffee Menu Price List [Updated]
You can find the updated pricing information for the Bacha Coffee food items below.
MENU
PRICE (SGD)

Afternoon Coffee

Jardin
$36.00
Moka
$38.00
Palais
$40.00

Champagne

Champagne Ruinart (Bottle)
$145.00

Cocktails (with alcohol)

Bacha Cream
$18.00
Bacha Martini
$18.00
Irish Coffee
$18.00

Coffee Cakes

Chocolate, cocoa bean cake (2 slices)
$8.00
Lemon Cake (2 slices)
$8.00
Preserved fruit cake (2 slices)
$8.00

Desserts

Crushed strawberry | Rhubarb | Olive oil | Tahitian vanilla ice cream
$12.00
Molten grand cru chocolate cake | Bantu Secret Coffee ice cream
$12.00
Tiramisu | Rwanda Superior Coffee
$12.00

Free Range Eggs

Eggs Florentine | Baby spinach | Mornay sauce
$22.00
Poached eggs | Smoked salmon | Green lentil salad
$22.00
Scrambled eggs with black truffle
$24.00

French Toasts & Sandwiches

Club sandwich chicken | Cheddar cheese | Beef bacon | Fried egg | Onion raisin confit | Gherkin
$24.00
French toast sandwich slow-cooked chicken | Jalapeno pepper
$22.00
French toast sandwich smoked salmon
$24.00
French toast sandwichtenderloin steak, | Caramelised onion | Sweet gherkin
$26.00

Fresh Fruit Juices

Orange
$8.00
Watermelon
$8.00

Gourmet Sacoury Croissants

Croissants | Comte cheese | Green salad | Vinaigrette
$18.00
Croissants | tTruffle mushroom | Roquette salad | Cherry tomato | Vinaigrettte
$18.00

Gourmet Sweet Croissants

1910 Coffee & Chocolate Croissant (2 pieces)
$8.00
Butter Croissant (2 pieces)
$8.00
Lemon Croissant (2 pieces)
$8.00
Orange Almond Croissant (2 pieces)
$8.00
Pistachio Croissant (2 pieces)
$8.00
Raspberry & Cinnamon Croissant (2 pieces)
$8.00

Gourmet Vienoisseries

Sugar Brioche (2 pieces)
$8.00
Traditional Kouglof | Almond (2 slices)
$8.00

Hot Chocolate

Traditional "Sahara" hot chocolate
$9.00

Meat

Our traditional Moroccan Kefta meatballs | Gravy | Straw potato fries
$28.00
US Angus Beef tenderloin | Rushed potatoes | Sauteed asparagus | French red Bordelaise sauce
$30.00

Mineral waters

Sparkling mineral water (50cl)
$7.00
Still mineral water (50cl)
$7.00

Mocktails

Chilled milk with Marcala Excellence Coffee ice cubes
$11.00
Iced Magdalena Coffee | Fresh orange juice
$11.00

Pastries

Cheesecake | Pandan
$9.00
Chocolate puff | Milano Morning Coffee
$9.00
Lemon tart
$9.00
Mille Feuilles | Orange | Grand Moka Matari Coffee
$9.00
Strawberry pistachio tart
$9.00
Tropezienne tart | Pastry cream | Whipped cream | Condensed milk | Crumble
$9.00

Poultry

Moroccan chicken pastilla | Almond | Rosenheim Coffee
$24.00

Salads

Burrata | Tomatoes | Citrus vinaigrette | Basil
$22.00
Cucumber tzatziki | Caramelised watermelon | Fresh mint
$20.00

The Vegetable

Vegetable tajine | Coriander | Parsley | Butternut | Pumpkin | Courgettes | Aubergines | Baby potatoes
$26.00

Wine

Pencarrow Pinot noir (Bottle)
$85.00
Pencarrow Pinot noir (Glass)
$18.00
Pencarrow Sauvignon blanc (Bottle)
$18.00
Pencarrow Sauvignon blanc (Glass)
$18.00
About Bacha Coffee
This coffee shop where I am currently sitting today is established and began its rich story in the year 1910 in the medina of Marrakech, Morocco. This divine and spectacular Dar el Bacha palace which simply means, "the house of the Pasha" serves all of its customers with fine and quality Arabica coffee which was harvested across different countries.
My stay at Bacha Coffee is certainly remarkable, the place is very perfect as it radiates an old feeling which can let you walk back to the years when everything is plain but adventurous. The cup of coffee that I have tasted at Bacha Coffee has this unique flavor that I can't define, really. It has a mixture of bitterness, sweetness, and a little bit sour I guess. However, if you are confused about what to drink buddy, then the succeeding paragraphs will tell you a set of coffee that you should try, which I had personally tried though.
This coffee corner had this wide set of Arabica coffee as they have over 200 unique flavors to choose from. Since there are over 30 countries that supply Bacha Coffee, we cannot argue anymore why they had this plethora of coffee flavors.
Bacha Coffee Menu Best Seller
Enticed by the delightful picture that you have seen on the official Bacha Coffee website? Then grab your keys now and pay them a visit! I highly recommend their set of coffee! In order to ultimately enjoy the plethora of coffee variations at Bacha Coffee, below is a list of the Best Selling coffee that you can purchase at Bacha Coffee:
White Nile Coffee – This Bacha Coffee menu is the best! I really recommend this buddy! It has a nutty flavor blended with the taste of American and African coffee. Bewildered by its taste which can truly give you the heavenly feeling that I have experienced.
Marrakech Express Decaffeinated Coffee – Let your palate be amazed at this rare South American and African mixture of coffee beans! I personally love this coffee as they are decaffeinated beans with a perfect acidic balance.
Black Moon Coffee – If you love a chocolate-coffee flavor then this would be the perfect Bacha Coffee menu for you! It has a blended flavor of American coffee beans with an aromatic scent that can certainly capture your heart.
Most Popular Bacha Coffee
The majority of us wouldn't like to settle for classics and ordinary coffee right? We want that new and fresh combination of flavors that can satisfy our palate. With the idea of putting compassion in every bean, below is a list of Bacha Coffee's most popular beans that you should try!
Elephant King Coffee – A multifaceted taste emerged as Bacha Coffee released its Elephant King Coffee. In my view, it has a perfect taste of Central American flavor with a rich cocoa taste combined with a fruity flavor which certainly piques my interest. These are the type of coffee that I'd love to drink repeatedly.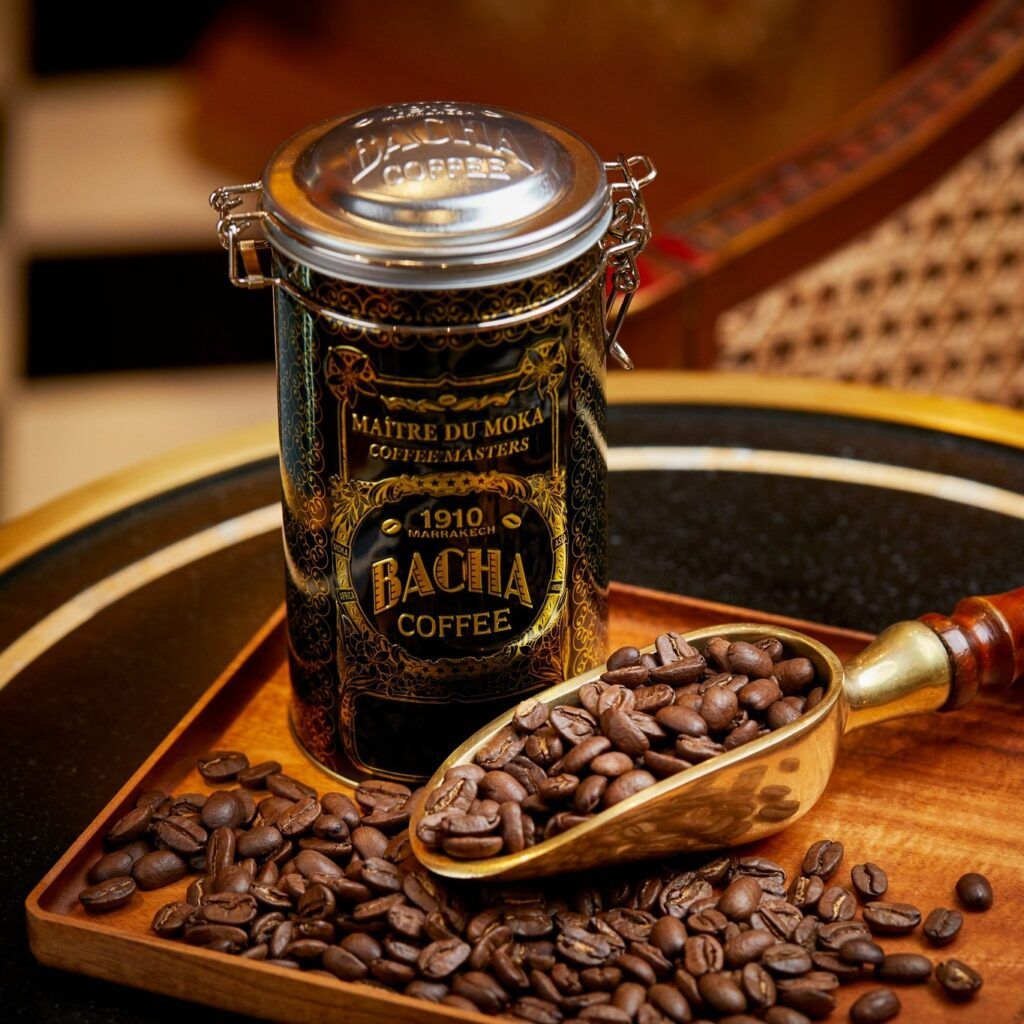 Rio Bravo Coffee – Raw cacao and molasses is sprinkled in this coffee to achieve the utmost oceanic flavor that all café hoppers want. I, as your food buddy, love the Asian and South American bean taste that's why I tried this Rio Bravo Coffee.
There are other popular drinks at Bacha Coffee, what I only try is the above coffee. And if you would like to know more about their popular coffee, then I suggest that you hit their webpage and select from that plethora of great coffees.
Bacha Coffee Menu Breakfast
Who wouldn't like a cup of hot coffee for their breakfast? Anyone? Maybe he/she had acid reflux that's why they don't like coffee as breakfast. However, if you are a morning person like me who love to have a warm coffee early in the morning, then I suggest that you should order the Bacha Coffee breakfast menu! To know what are the set of coffee that can be purchased under their breakfast meal.
Bacha Coffee Order Online
Still, hanging there buddy? I have good news for you! You can now order Bacha Coffee online! You can just simply use your mobile device in order to make a purchase in their store. How? I'll be giving a detailed step-by-step procedure on how you can properly purchase online.
On your device – it can be a laptop, mobile phone, or computer – open safari, or any webpage and type https://bachacoffee.com/
On the home screen or home page of Bacha Coffee you can immediately see "Shop our coffee beans", "Shop our packed coffees", and "Shop our coffee accessories".
Just choose which product you would like to purchase at Bacha Coffee.
If you clicked "Shop our coffee beans" you will be directed to another webpage that plaster the set of coffee beans that you can purchase at Bacha Coffee.
After choosing your preferred product and ready to check out, add your items into your bag first.
After doing so, you'll see an order summary and your product is now ready for checkout. Just fill out the other required fields and you are now good to go.
Social Media Pages
In order to make sure that you have the latest news about them, simply follow their official media pages below:
Facebook: https://www.facebook.com/BachaCoffeeOfficial/
Instagram: https://www.instagram.com/bachacoffee/
Twitter: https://twitter.com/bachacoffee/
FAQs
The moment I entered Bacha Coffee, people became instantly curious about something I can definitely see their confused eyes, maybe thinking "why are people queueing at Bacha Coffee?" To cut this short, I would like to list the following inquiries that people commonly ask individuals online and outside the store.
What is so special about Bacha Coffee?
The thing that makes Bacha Coffee special is its quality coffee beans. Since it is 100% Arabica Coffee harvested from 30 countries worldwide, I cannot agree more that this shop really filters what's best for their customers. As I walk through their doors I also noticed that they had a rich history and a background story that made them popular and special.
Is Bacha Coffee good?
I can personally say that it is indeed perfect. As I am craving something bitter and sweet, this coffee shop satisfied my palate and made my day wonderful. I can totally suggest Bacha Coffee because they wouldn't just impress you with their cup of coffee, they would also walk you through life a century ago.
Is Bacha Coffee from Singapore?
Bacha Coffee didn't originate in Singapore, their story first blossomed in the land of Morocco – it was in the medina of Marrakech. Bacha coffee just established branches in Singapore but it wasn't originated here.
Is Bacha Coffee halal certified?
It is sad for our Muslim buddies out there, but Bacha Coffee is not halal certified. It is my deepest and sincere sympathies to you guys, however, Bacha Coffee guaranteed that their menu doesn't contain any pork or lard which can contaminate our Muslim folks.
Conclusion
It is indeed a splendid day, a cup of coffee and great music is what we all want to start our day. I believe that sitting on the corner of Bacha Coffee is indeed a great pastime.
If you plan to pay a visit to Bacha Coffee without delays, you can actually contact them. Just browse their webpage and you can see their contact us icon and their company mail. If you like to have a talk with them personally, then you just need to dial their telephone number: (+65) 6737 7788.
To sum up, you had reach my final note. I would like to give thanks to you my dear reader, and with that, I hope that you pay Bacha Coffee a visit and experience their elegant coffee shop.