Twyst Pasta offers a variety of pasta dishes inspired by both Italian and Asian flavors, creating a unique fusion of cuisines. Twyst Pasta aims to provide customers with delicious, customizable pasta options using fresh ingredients and bold flavors with a menu that ranges from pasta dishes to their selection of proteins and toppings to customize your pasta according to your preferences. Additionally, they provide options for vegetarian and gluten-free diets, ensuring that there is something for everyone paired with a casual and inviting atmosphere, making it suitable for both quick lunches and relaxed dinners.
You can find the updated pricing information for the Twyst Pasta menu below.
MENU
PRICE (SGD)

Chef's Signatures

Laksa Olio
$10.90
CS2 Aglio Olio
$9.90
CSI Butternut Kombu
$10.90
CS6 Alfredo
$10.90
CS5 Miso Butter
$10.90
CS4 Pomodoro
$10.90

Build your Own Pasta

Aglio Olio
$8.50
Tomato Pamodoro
$9.50
Laksa Olio
$10.50
Butternut Kombu
$10.50
Creamy alfready
$10.50
Miso Butter
$10.50

Add-ons

Souos Vide Egg
$1.20
Baby Spinach
$1.20
Mushroom
$1.20
Cherry Tomato
$1.20
Edamame
$1.20
Wild Rocket
$1.20
Truffle Oil
$1.20
Kale
$1.20

Protein

Poached Chicken
$2.20
Beef Pepperoni
$2.20
Sauteed Prawn
$2.20
Mussels
$2.20
Clams
$2.20
Smoked Duck
$2.20

Breakfast Promo

Mussels in Tomato Saauce with crusty Bread
$9.50
Soup of the Day
$2.90
Scrambled Egg and Cheese
$4.90
Chicken ham and Cheese
$4.90
Chickem ham, Scrambled Egg and Cheese
$5.90
Spinach, Mushroom and Egg
$5.90
Beef Pepperoni, Chicken Ham and Marinara
$5.90
About Twyst Pasta
Twyst Pasta is a popular pasta restaurant in Singapore known for its innovative and creative approach to pasta. Twyst Pasta offers a unique dining experience for pasta lovers which focuses on providing a range of delicious pasta dishes with a modern twist, incorporating both traditional and contemporary flavors. The restaurant itself has a trendy and stylish ambiance. At the same time, their friendly and attentive staff ensure a pleasant dining experience, and the menu is reasonably priced, making it accessible to a wide range of customers.
Twyst Pasta Chef's Signatures Menu
This menu offers a wide range of creative and unique pasta dishes that incorporate various flavors and ingredients.
Laksa Olio – The Laksa Olio at Twyst Pasta combines the flavors of laksa, a popular Singaporean dish, with a twist of Italian influence. The dish features al dente pasta tossed in a rich and creamy laksa-inspired sauce. The combination of aromatic spices, coconut milk, and a hint of heat creates a unique fusion of flavors that will satisfy your craving for both laksa and pasta.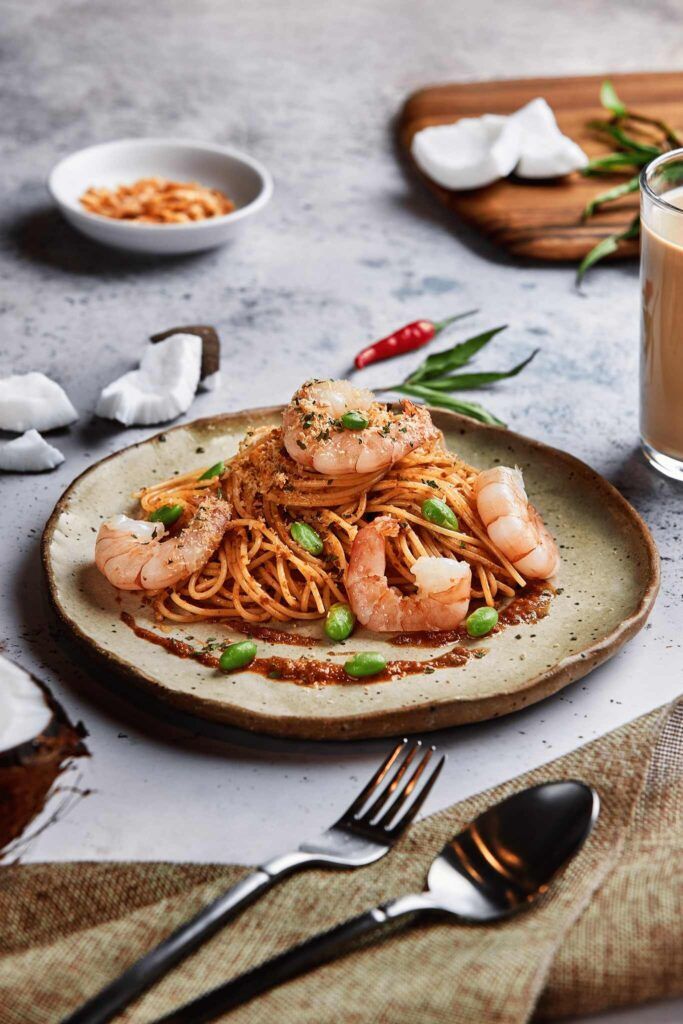 CS2 Aglio Olio – The CS2 Aglio Olio from Twyst Pasta is a beloved classic recipe that calls for precisely cooked pasta to be tossed with fresh parsley, chili flakes, and garlic-infused olive oil. This recipe is filling and soothing because the natural flavors of the ingredients can shine through in this straightforward yet wonderful combination.
CSI Butternut Kombu – The CSI Butternut Kombu pasta showcases the use of butternut squash and kombu, a type of edible kelp, in a creamy sauce. The butternut squash brings a subtle sweetness and velvety texture to the dish, while the kombu adds a unique umami flavor that pairs well with the perfectly cooked pasta, resulting in a delightful and comforting dining experience.
CS5 Miso Butter – The CS5 Miso Butter pasta is a flavorful and indulgent option on the Twyst Pasta menu made with pasta coated in a creamy miso-infused sauce with the addition of rich butter. The umami-rich miso flavor pairs beautifully with the butter, creating a creamy and savory combination that is sure to please your taste buds.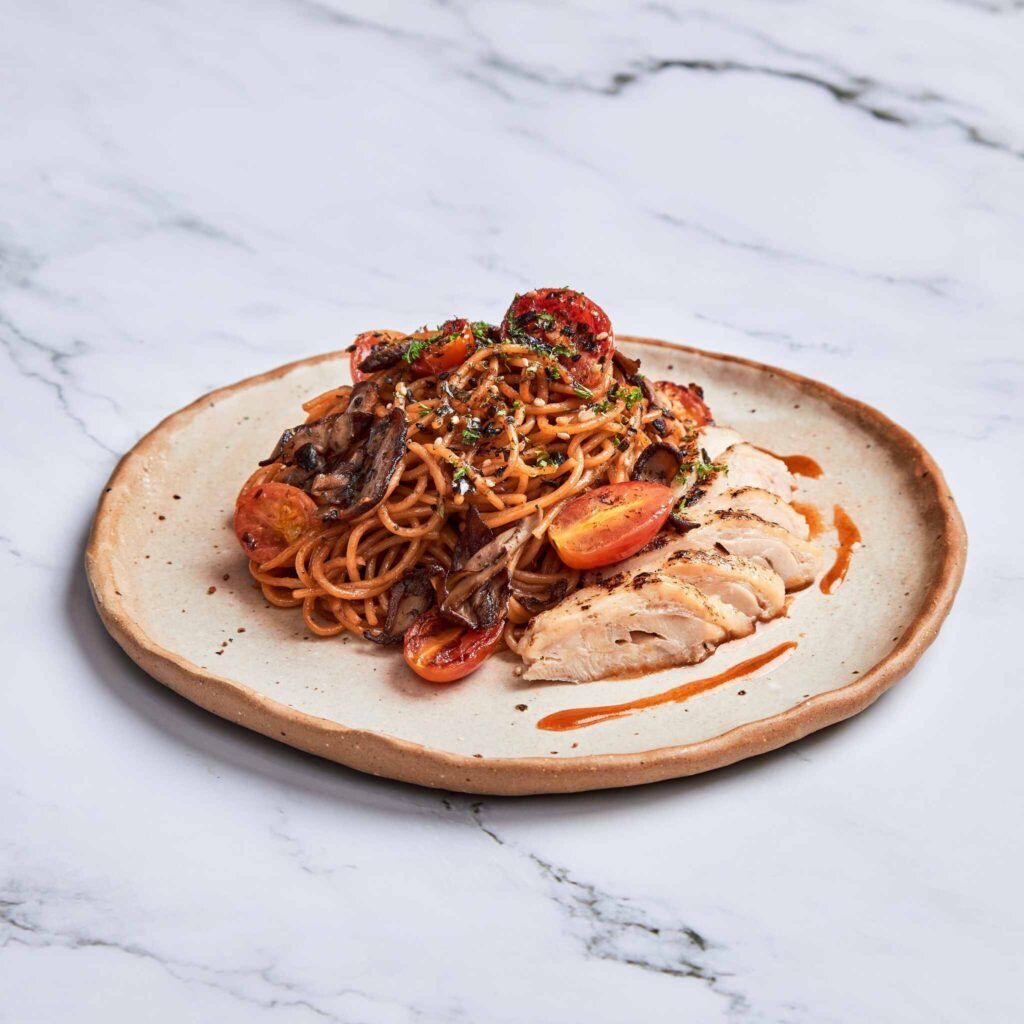 CS4 Pomodoro – This is a delightful and satisfying dish for tomato sauce lovers which has a pasta that was prepared with a vibrant and tangy tomato-based sauce, featuring the goodness of sun-ripened tomatoes, aromatic herbs, and a touch of garlic. The flavors are perfectly combined, letting the tomatoes' natural sweetness stand out.
Build Your Own Pasta
Twyst Pasta's Build Your Own Pasta offers a fun and interactive dining experience as it allows you to exercise creativity and control over your meal, resulting in a personalized dish that reflects your unique preferences. 
Sides/Appetizers/Bakes
This menu from Twyst Pasta offers various sides, appetizers, and baked items to complement Twyst Pasta's signature dishes.
Soup of the Day – This soup is made with fresh ingredients and carefully selected seasonings, resulting in a delicious and nourishing bowl of soup. Twyst Pasta's Soup of the Day is a comforting and hearty option for those seeking a warm and flavorful soup.
Scrambled Egg and Cheese – This simple yet satisfying dish is perfect for breakfast or a light meal made up of fluffy and creamy scrambled eggs combined with melted cheese, creating a rich and indulgent combination of flavors.
Mussels in Tomato Sauce with Crusty Bread – It is a delightful seafood dish that is sure to please seafood lovers. The mussels are cooked in a rich and flavorful tomato sauce, which complements the natural brininess of the mussels with an added well-seasoned sauce that is made up of different herbs and spices, enhancing the overall taste of the dish.
Twyst Pasta Menu Freshly Pressed Paninis
This menu is made up of freshly pressed paninis that are a delightful option for a satisfying and flavorful meal. The quality of the bread, flavorful fillings, melted cheese, and thoughtful accompaniments create a delightful combination making each and every item on this menu a delicious and convenient option for a quick and satisfying meal.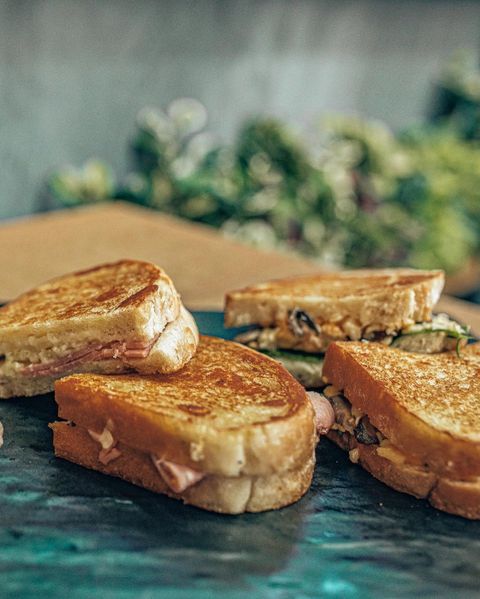 Twyst Pasta Menu Delivery
Twyst Pasta provides their customers with a delivery menu to browse from with the use of their mobile devices or laptops. Customers now have a more practical option to place orders without leaving their homes. It is advantageous for those who are busy with their work, studies, and other stuff. Customers can order through their social media pages or via third-party delivery services like FoodPanda, GrabFood, and Deliveroo.
Social Media Pages
Looking for the ultimate pasta experience? Look no further than TWYST Pasta! Follow their social media pages for a mouthwatering journey through their delectable pasta creations. From classic favorites to innovative twists, TWYST Pasta is passionate about delivering pasta perfection. Stay updated on their latest menu offerings, seasonal specials, and exciting events. Join their online community and immerse yourself in the world of artisanal pasta.
Facebook: https://www.facebook.com/twystpasta
Instagram: https://www.instagram.com/twystpasta/
Website: https://www.twyst.sg/
FAQs
Where can I find Twyst Pasta in Singapore?
Twyst Pasta has multiple locations in Singapore which includes JEM Jurong East #B1-K1, Raffles Place MRT #B1-25/26, Asia Square Food Garden #02-05, and Metropolis #01-15.
Are there any vegetarian or vegan options in Twyst Pasta?
Yes, Twyst Pasta provides options for vegetarian and gluten-free diets
Can I order Twyst Pasta for delivery?
Yes, Twyst Pasta provides delivery services for their customers.
Does Twyst Pasta offer any promotions or loyalty programs?
Yes, Twyst Pasta offers oftentimes offers promotions and loyalty programs that would benefit their customers.
Is Twyst Pasta a halal?
Yes, Twyst Pasta is a halal-certified restaurant.
Conclusion
Twyst Pasta is a popular pasta restaurant in Singapore that offers a unique and innovative dining experience with an emphasis on customization of the menu allowing customers to create their own personalized pasta dishes, making each visit a unique culinary adventure. The restaurant's trendy ambiance, attentive staff, and reasonable prices contribute to an enjoyable dining experience. Twyst Pasta is a great choice in Singapore's vibrant food scene for many pasta enthusiasts and even those who are simply looking for a delicious and satisfying meal.