Flipper's is a casual dining restaurant in Singapore that serves a variety of Western-style dishes such as burgers, pizzas, pasta, and other comfort foods. The Flipper's menu features a mix of classic and contemporary dishes, including popular favorites such as burgers with beef or chicken patties, cheesy pizzas with various toppings, and pasta dishes with different sauces and ingredients. They also provide customers with a selection of sides, snacks, and desserts to pair to complement their offerings, giving them a much more filling meal.
You can find the updated pricing information for the Flipper's menu below.
MENU
PRICE (SGD)
Sweet Kiseki Pancakes
Maple Butter Cream
$20.16
Fresh Fruits Maple Butter Cream
$27.36
Hazelnut Chocolate
$27.36
Savoury Kiseki Pancakes
Eggs Benedict
$29.76
Honey Chicken
$29.76
Salads
Fresh Fruits Salad
$15.36
Avocado Salmon Salad
$17.76
Soup of the Day
Soup of the Day
$15.36
Tea
Honey Lemon Tea
$6.96
Honey Citron Tea
$6.96
Red Apple Tea
$8.16
Queen of Hearts
$8.16
Sweet Seduction
$8.16
Singapore Surprise Tea
$8.16
Dragon Fruit Punch
$8.16
Milk
Chocolate
$8.16
Babyccino
$4.56
Soda
Hibiscus Soda
$9.36
Virgin Mojito
$9.36
Passionfruit Soda
$9.36
Mixed Berries Soda
$9.36
Summer Soda
$9.36
Coffee
Hot Caffè Latte
$7.80
Iced Caffè Latte
$8.64
Hot Americano
$6.60
Iced Americano
$7.44
Mocha
$8.16
Iced Mocha
$9.00
Matcha
Matcha Latte
$8.16
Iced Matcha Latte
$9.00
About Flipper's
Flipper's is a restaurant chain in Singapore that specializes in Japanese-style pancakes, also known as "fuwa fuwa" pancakes, which are soft, fluffy, and thick pancakes that are typically served with a variety of toppings. Flipper's prides itself on using high-quality ingredients, including Japanese flour, premium butter, and fresh fruits, to make their pancakes. In addition to pancakes, Flipper's also serves other Japanese-inspired dishes such as udon, donburi, and bento boxes. Flipper's has multiple locations that are set up in Singapore which are popular among locals and tourists alike.
Flipper's Menu Best Seller
It is made up of the best-selling items from Flipper's. All the items listed here are a must-try if you ever visit Flipper's.
Hot Caffè Latte – The Flipper's hot Caffè Latte menu is a classic coffee beverage made with espresso and steamed milk. The espresso used in this latte is both smooth and strong, while the steamed milk gives it a creamy texture making it the perfect option for those who are looking for a milder and creamier coffee.
Iced Caffè Latte – Similar to the hot Caffè Latte, Flipper's iced version is a refreshing coffee beverage made with espresso and cold milk that is perfect for those who want a cool and creamy coffee on a hot day.
Hot Americano – This is also one of the best-selling items at Flipper's which is a great option for customers who are looking for a stronger and bolder coffee. This is a simple coffee beverage made with espresso and hot water that is both bold and strong, making it a perfect option for those who need a quick pick-me-up.
Iced Americano – This is the cold version of the hot americano that is made with espresso and cold water. This drink is perfect for those who want a strong and bold coffee on a hot day.
Mocha –  It is a decadent coffee beverage made with espresso, chocolate syrup, and steamed milk which uses a combination of espresso and chocolate to create a rich and sweet flavor, while the steamed milk adds a creamy texture to the drink.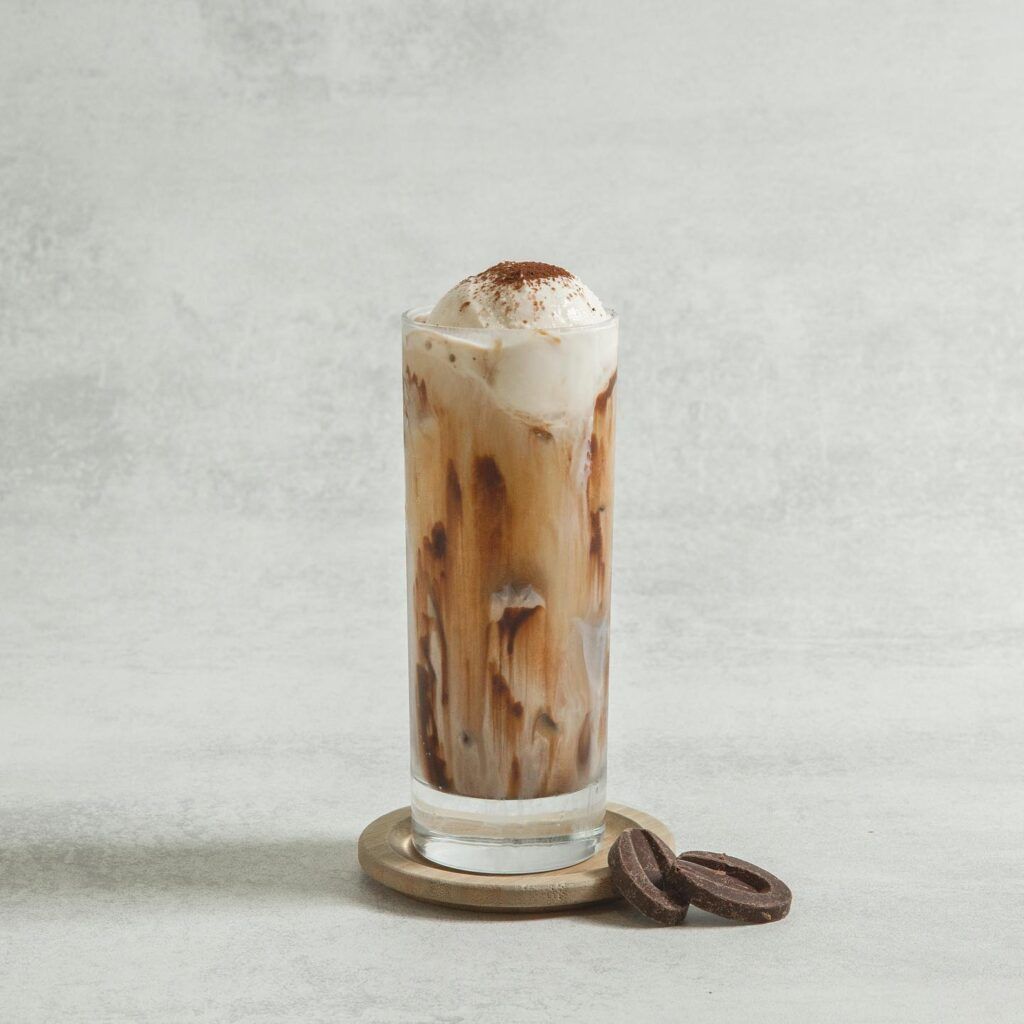 Flipper's Menu Sweet Kiseki Pancakes
This menu features a selection of fluffy and decadent pancakes served with various toppings and sauces. 
Maple Butter Cream – These pancakes are served with a generous topping of maple buttercream that is rich, creamy, and sweet. The sweetness of the cream complements the fluffy and soft texture of the pancakes perfectly, making it a classic and delicious choice.
Fresh Fruits Maple Butter Cream – This dish is a variation of Maple Butter Cream, but it also comes with fresh fruits such as strawberries and blueberries. The fresh fruits add a refreshing twist to the sweetness of the maple buttercream, making it a perfect choice for those who prefer a balance of sweet and tangy flavors.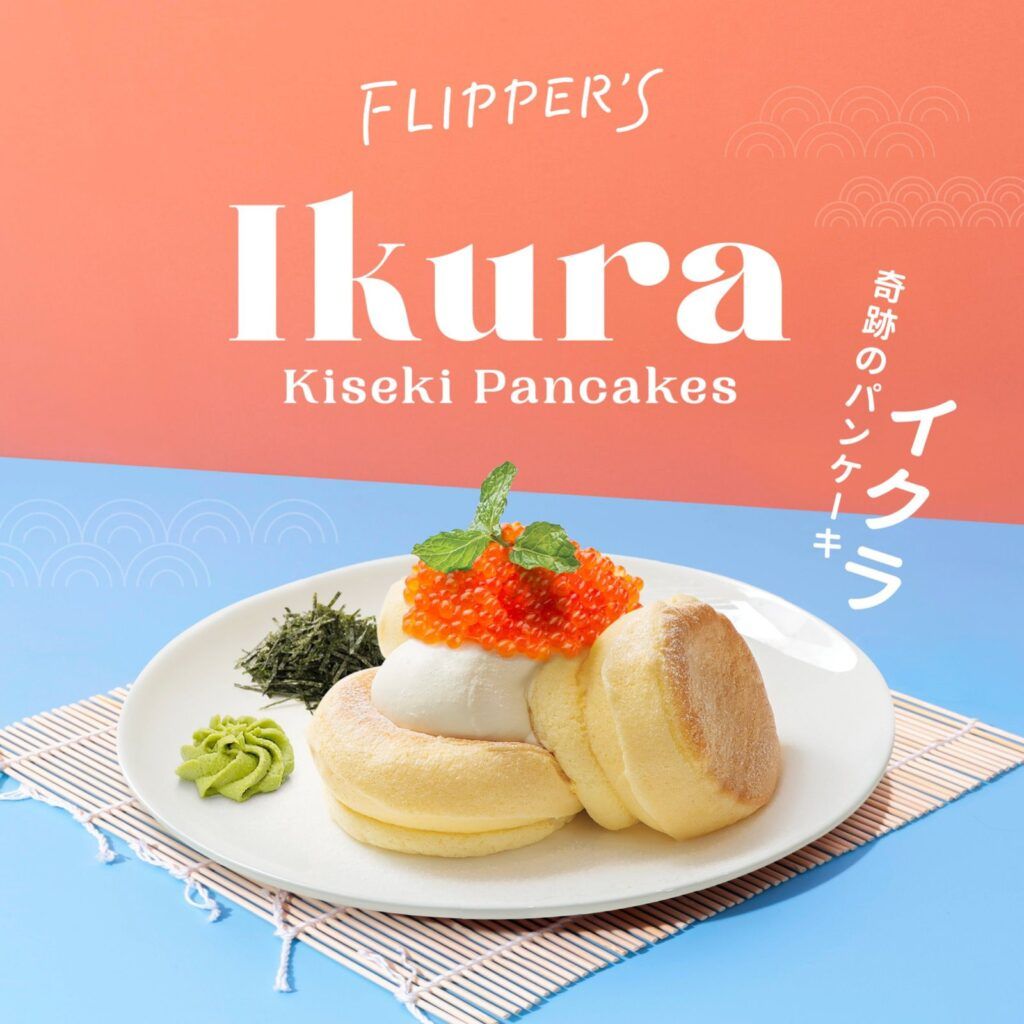 Hazelnut Chocolate – This dish features pancakes that are topped with hazelnut chocolate sauce and whipped cream. The combination of the chocolate and the hazelnut flavors is a classic pairing that goes well with the soft and fluffy pancakes.
Savoury Kiseki
This menu is made up of two savory dishes from Flipper's that are both delicious-tasting and very affordable.
Eggs Benedict – This is a classic brunch item that consists of an English muffin with a different variety of toppings such as Canadian bacon, poached eggs, and hollandaise sauce. Flipper's serves this dish with a side of greens and roasted potatoes making it both filling and satisfying.
Honey Chicken –  It features tender and juicy chicken pieces coated in a sweet and sticky honey glaze, served with a side of rice and salad. The chicken has a nice caramelized exterior and is well-seasoned with a balance of sweet and savory flavors.
Salads
This menu is made up of salad items from Flipper's that are perfect for those who are looking for a healthy meal.
Fresh Fruits Salad – This is a refreshing and healthy salad that features a mix of fresh fruits such as watermelon, pineapple, grapes, and more. The fruits are complemented with a light dressing, making it a great option for those who want something light and refreshing.
Avocado Salmon Salad – This salad is a more substantial option and is perfect for those who want a healthy and filling meal. The salad features a mix of greens, avocado, and smoked salmon, which are all topped with a delicious dressing. The perfect balance of flavors and textures makes this salad a popular option for customers that come to visit.
Soup of the Day
This menu is made up of a different variety of soup dishes that not only complement their offerings really well but also complete them in various ways. There are a lot of unique and flavorful soup dishes that are part of this menu that you wouldn't want to miss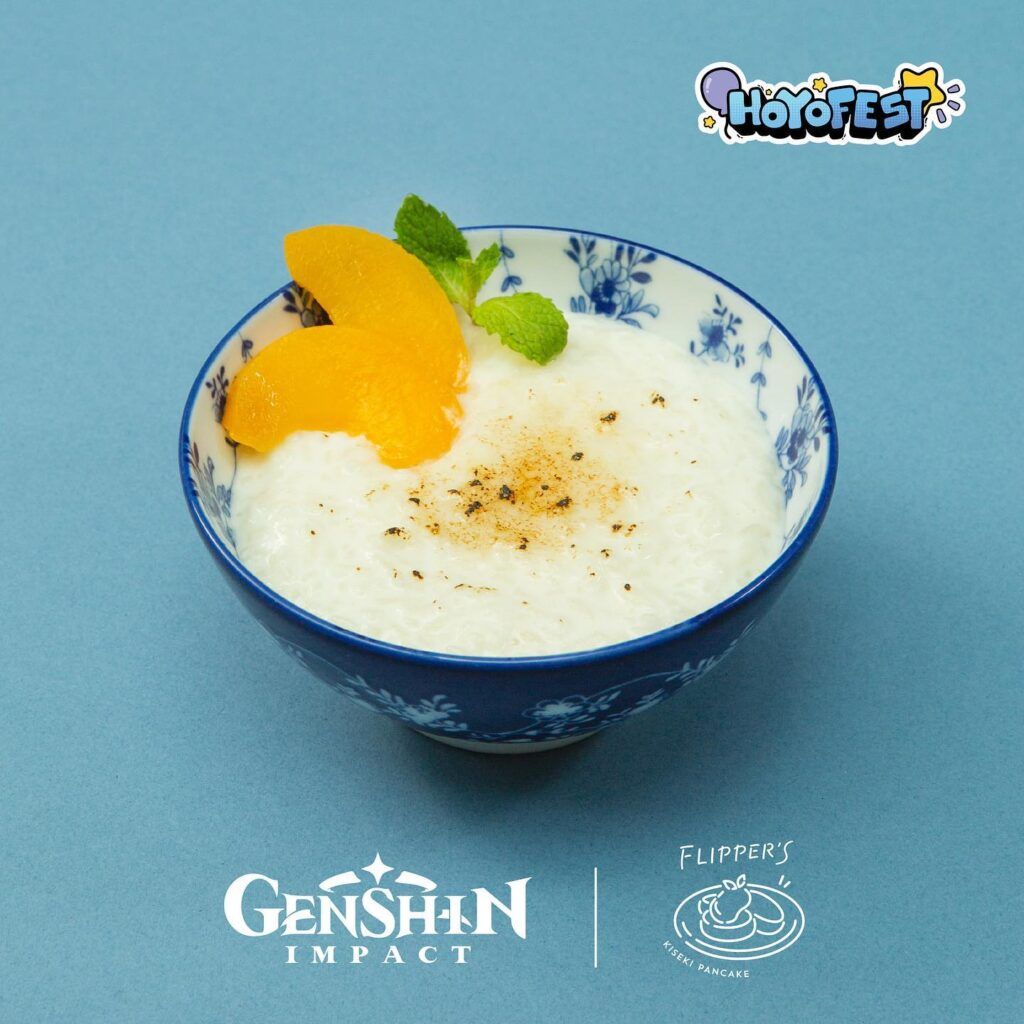 Flipper's Coffee Menu
Apart from their delectable food choices, Flipper's also caters to coffee enthusiasts who are in need of a quick energy boost. Their coffee menu boasts a delightful selection of hot and cold Americano and Latte drinks that are sure to satisfy your caffeine cravings. So whether you're in the mood for a warm cup of joe or a refreshing iced latte, Flipper's got you covered!
Flipper's Menu Delivery
To better serve their valued customers, Flipper's has now introduced delivery services, making it more convenient for them to place their orders from anywhere, at any time. With the help of third-party services like FoodPanda, this service has been made even more hassle-free. Now, you can enjoy your favorite dishes from Flipper's in the comfort of your own home, without having to worry about going out to dine. So, whether you're craving for some mouth-watering pancakes or a hearty burger, just sit back, relax, and let Flipper's take care of the rest!
Social Media Pages
Get ready to experience a delicious and unforgettable dining experience at Flipper's! From their mouth-watering pizza and pasta dishes to their signature desserts, Flipper's has something for everyone. Follow their social media pages to stay updated on their latest menu items and promotions. Don't miss out on this amazing culinary adventure!
Facebook: https://www.facebook.com/flippers.singapore
Instagram: https://www.instagram.com/flippers.singapore/
TikTok: https://www.tiktok.com/@flippers.singapore
FAQs
What are some of the popular dishes at Flipper's?
If you're wondering what to order at Flipper's, some of their most popular dishes are definitely worth trying out. For those with a sweet tooth, their Sweet Kiseki Pancakes are a must-try – fluffy pancakes topped with whipped cream, fresh fruits, and drizzled with maple syrup. If you're in the mood for a classic breakfast dish, their Eggs Benedict is a favorite among many customers. For those looking for something savory, the Honey Chicken is a mouth-watering choice – tender chicken glazed with sweet honey sauce. If you're in the mood for something lighter, their Fresh Fruits Salad is a refreshing option, while the Avocado Salmon Salad is perfect for those who want a healthy yet filling meal. These dishes are just a small sample of what Flipper's has to offer, so be sure to check out their full menu and discover your new favorite dish!
Do Flipper's offer delivery services?
You'll be pleased to know that Flipper's offers convenient delivery services for their customers. Instead of having to leave your home or office to satisfy your cravings, you can simply place your order online or by phone and have your food delivered right to your doorstep. This is especially helpful for those who are busy or prefer to dine in the comfort of their own home. Flipper's delivery service also provides an efficient and reliable way for customers to enjoy their favorite meals without worrying about parking or long wait times.
Do Flipper's have any promotions or discounts?
Flipper's values their loyal customers and they show it by offering various promotions and discounts from time to time. Whether it's a seasonal deal, a special holiday offer, or a loyalty program, Flipper's wants to make sure that their customers feel appreciated and rewarded for their continued patronage. These promotions and discounts allow customers to indulge in their favorite dishes and drinks at a more affordable price, without compromising on quality or taste. So, keep an eye out for Flipper's exciting deals and offers, and make the most out of your dining experience!
Are Flipper's halal-certified?
Starting from 2021, Flipper's has proudly received its Halal certification, making it a great dining option for those who are looking for halal-certified restaurants. This certification serves as a testament to Flipper's commitment to serving high-quality and delicious food that meets the strict dietary requirements of Muslim customers. Now, Muslim diners can savor Flipper's scrumptious meals without any concerns about the preparation or ingredients. Whether it's for breakfast, lunch, or dinner, you can trust Flipper's to serve you with the same mouth-watering flavors and impeccable service.
Conclusion
Flipper's menu is made up of a different variety of Western and Asian dishes, as well as desserts and beverages. Their menu offerings are perfect for breakfast, lunch, and dinner. The restaurant's casual and cozy atmosphere may be suitable for casual dining or small gatherings. Their extensive menu offering paired with their casual and cozy restaurant makes Flipper's a great place to enjoy a simple meal with friends and family.