Coffee has been an everyday part of life. Coffee turns out to be our buddy, companion, and friend. It may perhaps be bitter in the same way as the challenges we encounter, but it can be strong like what we must be throughout the challenges we deal with. Also, it may be delightful and overflowing with unique flavors as life once things seem to turn perfectly fine. To many who love coffee just like me, it epitomizes various aspects of our emotional and social life. Along with this it never fails to give us the bliss and satisfaction that we wish for. And of course! There could be limitless combinations of coffee that we could check out, but the thing is! It's always up to us to find the right one. In this article, we will tell you about the Bearded Bella menu where you can find happiness in every meal that they serve.
Bearded Bella Menu Price List [Updated]
You can find the updated pricing information for the Bearded Bella food items below.
MENU
PRICE (SGD)

Mains

Toast (v)
$10
No bs brekkie
$28
Scallop & cold pasta
$22
Salmon, pistachio, rosti
$26
Kookoo v2 (v)
$25
Crab croissant
$28
Smashed avocado (v)
$26
Eggstraordinary eggs & snags
$26
Grilled cheese and prosciutto sandwich
$23
Green harissa duck burger
$28
Corned beef maple toast
$28
Barbecue jackfruit & cauliflower rice
$18
Cheesy fusilli with bacon (or so you think 😉 (vegan|gf)
$20
Yuzu pepper chicken salad
$20
Epic brekkie
$25
Pain perdu (aka fancy af french toast)
$20

Chia

Cooler than a/c (regular/large)
$14/$16
Fruity pebbles (regular/large)
$15/$17
Chia pudding (v)
$18

Sides (for your main)

Egg (sunny / poached / scrambled)
$2
Sourdough / multigrain / english muffin toast
$3
Feta
$2.50
Bacon
$3
Avocado
$3
Haloumi
$3.50
Mixed greens
$4
Torched salmon belly
$4
Chorizo sausage
$6
Mixed shrooms
$6
Australian grass-fed ribeye steak 100g
$12

Small Plates

Devilled eggs
$8
Roasted broccoli
$12
Mac & cheese croquettes
$12
Layered hummus
$12
Potato wedges
$12
Cheat day all day everyday
$19

Sandwich (Takeaways Only)

Confit duck croissant
$12
Tangy jambalaya chicken
$10
Prosciutto & brie
$13
Truffle spinach shrooms
$13

Desserts

Sticky Date Pudding
$12

Homemade Cakes

Coffee, rum and raisin
$12
Lamington
$6
Lemon curd cake
$6.50
Chai tea cake
$9
Carrot cake
$8
Chocolate bundt cake
$8
Marjolaine cake (gf)
$9

Homemade Bakes

Chocolate chip cookie
$2.50
Plain croissant
$5
Hazelnut chocolate croissant
$7.90
Coffee apple cinnamon muffin
$4.50
Maple granola muffin
$4.50
Salmon tuna muffin
$5
Peanut chocolate muffin
$6.50
Sea salt brownie
$5
Matcha financier
$5
Blueberry scones
$6.90

Homemade Quiches

Mushroom quiche
$6.50
Bacon & asparagus quiche
$7
Sundried tomato and tofu quiche (vegan & gf)
$6.50
Jackfruit and sweet potato quiche (vegan & gf)
$6.50

For your Pups

Beef bark-kwa
$15.20
Something fishy
$10.20
Roo chews
$12.90
Goldie blocks
$10.20
Pumpkin delight
$12.90
Muttballs
$10.90

Hot Coffee

Black Coffee 3oz / 5oz / 8 oz
$4.5 / $5 / $5.5
White Coffee 3oz / 5oz / 8oz
$4.5 / $5 / $5.5
Espresso single / double
$4 / $4.5
Filter Brew
$9

Cold Coffee

Iced White
$6.50
Iced Black
$5.50
Iced Filter Brew
$9
White Cold Brew 250ml / 1 litre now available, limited quantities only
$ 9/35
Black Cold Brew
$12
COFFEE SLUSHIE
$7.50

Hot Chocolate

Dominican Republic 72%
$7.50
Uganda 80%
$7.50
Babycino
$3.50

Iced Chocolate

Ivory Coast & Ghana 55%
$8

Chai

Homemade chai latte
$7
About Bearded Bella
Bearded Bella was opened, in January 2018. One of its owners was a Singapore National Barista Championship winner in 2016, Regina Tay. The Australian Melbourne-inspired café was located at 8 Craig Road Tanjong Pagar Singapore. Bearded Bella can attract a good-sized crowd because of its spacious interior. Along with this, you will surely enjoy the natural sunlight that comes along from their glass rooftop as well as the promising pull factors.
Moreover, aside from the exquisite interior it also offers various great food that you will surely enjoy with your friends and family. Aside from its various great food that they serve, Bearded Bella café was also considered the best place for paw parents and fur kids to enjoy certain quality time over a warm hearty meal. 
Bearded Bella Best Seller Menu
Are you looking for the best-seller menu of Bearded Bella? You have arrived at the right place! Below you will find the best seller Menu of Bearded Bella Singapore. 
Scallop and Cold Pasta – This is the time for you to experience the warm nutty aroma and sweet flavor of this fantastic dish. Scallop and cold pasta was a delightful menu that highlighted a lavish serving of twirled capellini pasta and chuka wakame marinated with truffle oil and yuzu ponzu. 
Kookoo – This healthy brunch dish is a large salad with homemade ricotta cheese and comes with a base of tender mushrooms, rosti medley, poached free-range egg, truffle spinach sauce, and racket salad. 
White Cold Brew – This Bearded Bella menu coffee has come from 22 hours of extracting house blend available in 250ml and with limited quantities of 1 liter. This coffee provides you with a stronger taste of milk and a sweet taste. 
Espresso – Surely you will miss half of your life without savoring this cup of coffee. This espresso comes along with a unique flavor of sweetness and cream that will keep you wide awake. 
Bearded Bella Menu Lunch
Along with the best sellers menu, Bearded Bella also offers you lunches' that surely will lead you sideways.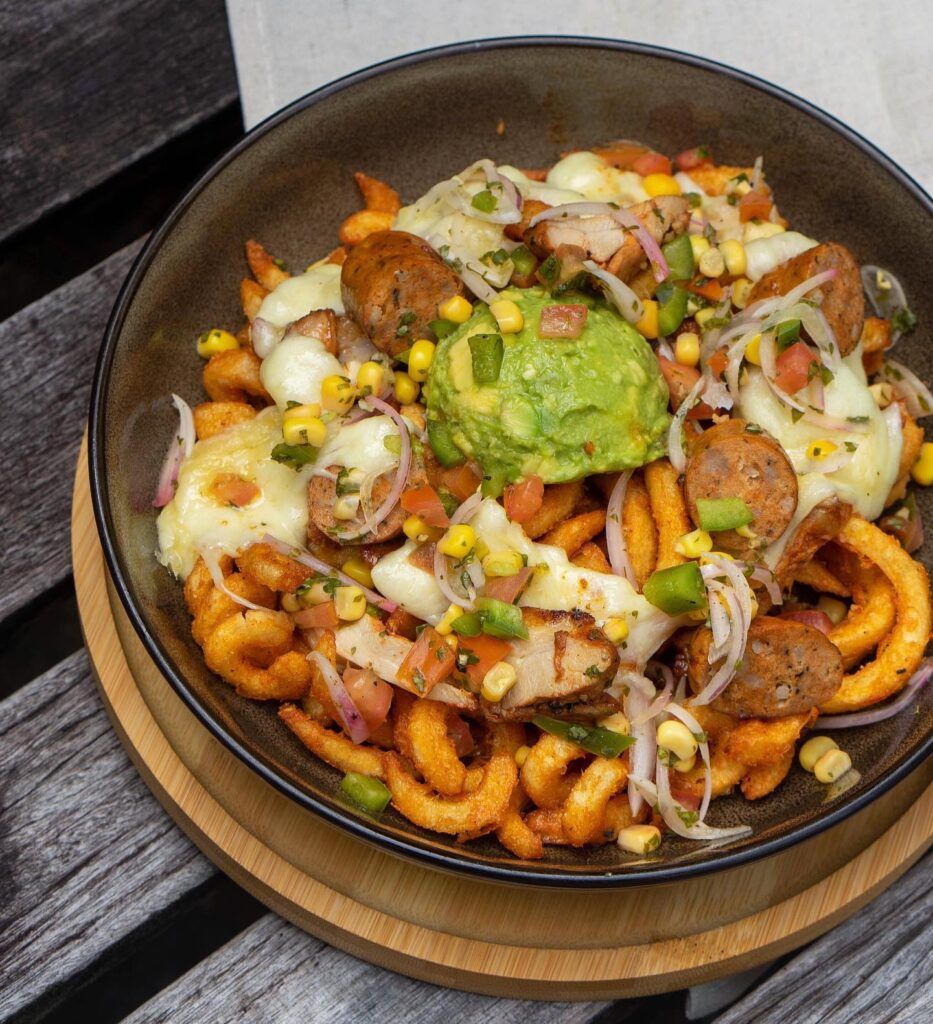 Cheat all Day Every Day – This Menu was made with potato wedges, harissa sausage and gouda cheese smashed avo, chicken thigh, tomato salsa, and corn. 
Yuzu Pepper Chicken Salad – This food was excellent and pretty delicious! This mouth-watering dish is made of poached chicken breast, yuzo koshu, citrus rocket, and carrot salad. Along with this, it comes along with avocado, feta, red radish, and sesame. 
Corned Beef Maple Toast – Thinking of a perfect bowl for lunch? Try this Corned beef maple toast. It is made of house-cured corned beef, smoked potatoes, caramelized onion, fresh herbs, and arugula. Also, cheddar, French toast, poached egg, and maple hollandaise are added to this menu. 
Bearded Bella Menu Cakes
Of Course, aside from the delicious and flavorful menu offered by Bearded Bella, we couldn't resist ordering desserts! Try these yummy and delightful cakes of Bearded Bella in different flavors.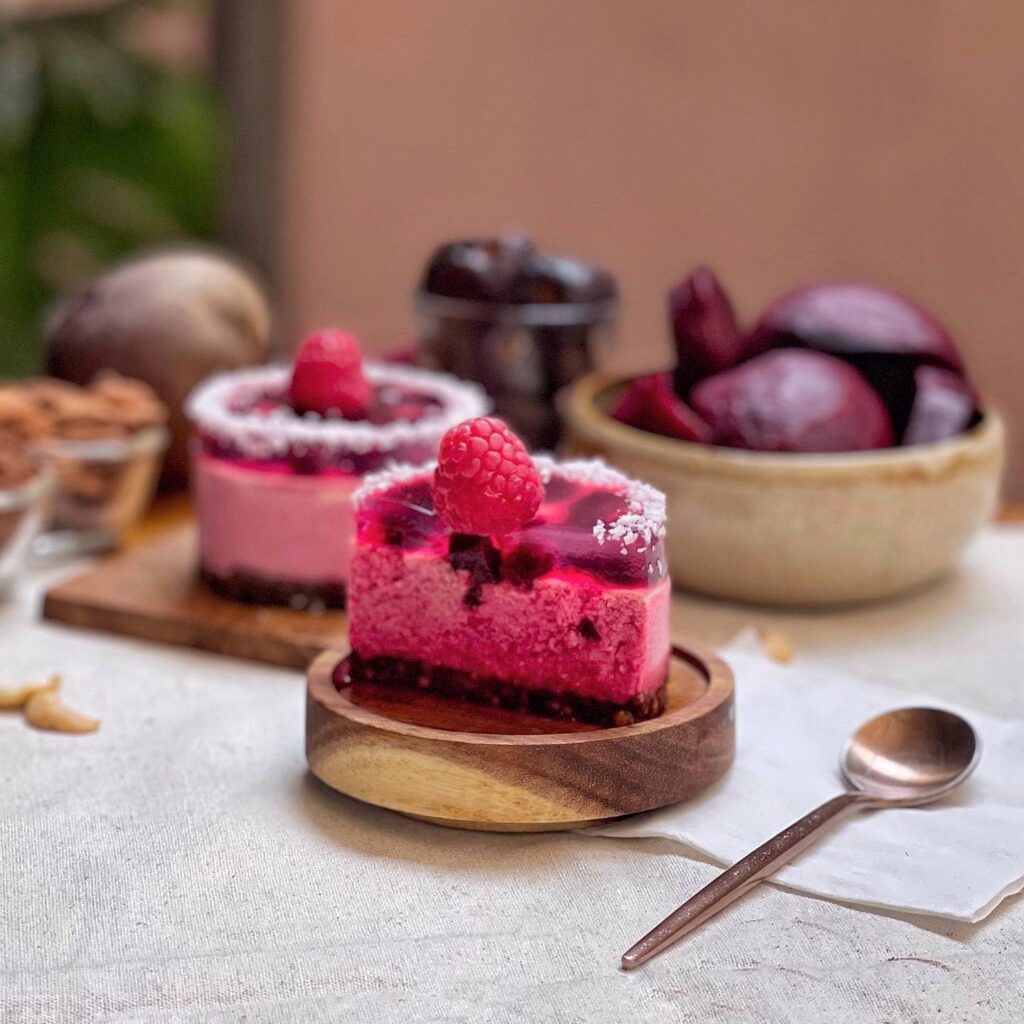 Coffee, Rum, and Raisin – This rich and comforting Coffee, Rum, and Raisin are created using Coffee custard, chocolate ganache, chocolate sponge cake, and rum raisins. 
Lamington – Raspberry jam, vanilla sponge coated with 72% dark chocolate and coconut flakes
Lemon Curd Cake – This rich and comforting cake has a lemon curd filling, and coconut cream. 
Chai Tea Cake – This Homemade chai tea comes along with chai buttercream and chai sponge.
Carrot Cake – Another satisfying cake, one of my favorites! It is made using walnuts, raisins, cinnamon, and cream cheese frosting. Don't try to miss this out! because each cake can surely keep you awake! Moreover, this cake is not just for dessert course! But also, you can try this with a cup of coffee along with your friends.
Chocolate Bundt Cake – The delightful and delicious Chocolate Bundt Cake is made up of 70% dark chocolate ganache. This moist cake has a bar of deep chocolate with a bitter-sweet flavor. 
Marjolaine Cake (GF) -This cake comes along with an almond hazelnut sponge with chocolate ganache
Bearded Bella Menu Delivery
Bearded Bella offers you Takeaway and self-pick-up Services for your convenience. For you to purchase an order, simply visit the website of Bearded Bella: https://www.beardedbella.com/ and it will direct you to their Homepage.
Select the Takeaways on the upper left corner of the page and it will address you to the list of menus of Bearded Bella. Then click the TAKEAWAY/SELF-PICKUP button. 
 To avail of the delivery service, input your email address or you can log in as a guest.
After logging in you will be directed to the list of available menus for your choice!
Follow the step-by-step directions and provide all the necessary required details.
Place your order and wait up until your great Bearded Bella was delivered. Enjoy!
Social Media Pages
To get the latest menu list of Bearded Bella, as well as its promotions, we highly recommend you go to their social media pages and then follow them. In this way, you can always get updated with them anytime.
Facebook: https://www.facebook.com/beardedbella/
Instagram: https://www.instagram.com/bearded.bella/
Conclusion
Cafés are considered magical places where coffee, food, and a relaxing vibe come together to create a great space for us to fill with. Bearded Bella has won the hearts of many. Its inspired Melbourne Café Culture comes with a unique serving of quality and great foods.
Come and enjoy the aesthetic and cozy ambiance of Bearded Bella. Invite with you your friends, loved ones, and family. Surely this is one of the best brunches you'll ever have at Tanjong Pagar Singapore.