If I would ask you, what do you think are the meal which was offered on the Grain Alley menu? You may think that it offers rice and grains right? If that's what you think then you got it wrong! A surprise to all Singaporean out there! Enjoy the best moment at Grain Alley while you purchase their perfect set of drinks and bread! The Grain Alley doesn't offer a rice meal, yet we don't want to close the possibility of having a rice meal at Grain Alley.
So far, the company releases a set of beverages and little nibbles which you can truly enjoy at Grain Alley. You can surely have your own cup of coffee partnered with a platter of pasta which you can treasure all throughout your life. Grain Alley is a firm that tries to jump at the sociological advancement that other restaurant had really tried their best to give you a one-of-a-kind dining experience. If you want to try new restaurants and are tired of that old fast-food restaurants, then you can just visit them. See you here folks!
Grain Alley Menu Price List [Updated]
You can find the updated pricing information for the Grain Alley food items below.
MENU
PRICE (SGD)

Cakes & Bakes

Chocolate Muffin
$3.80
Classic Cheesecake
$6.80
Double Chocolate
$7.80
French Croissant
$3.80
Pain Au Chocolat
$4.80
Red Velvet
$8.80
Seasalt Caramel
$7.80
Virgin Tiramisu
$8.80

Coffee

Americano
$4.80
Cafe Latte
$5.80
Cafe Mocha
$6.80
Cappuccino
$5.80
Coldbrew Coffee
$6.80
Cortado
$5.80
Espresso
$3.80
Flat White
$5.80
French Hot Chocolate
$7.80
Long Black
$4.80
Piccolo
$5.80
Raw Honey Latte
$6.80
Ristretto
$4.80
Spanish Latte
$6.80

Little Nibbles

Beef Lasagne
$12.80
Big Bratwurst Dog
$15.00
Black Truffle Fries
$9.80
Chicken Wings
$10.80
Garlic Pita
$2.80
Pepperoni Pizza
$16.80
Pita Bread
$1.80
Popcorn Chicken
$8.80
Potato Mash
$5.80
Scrambled Eggs
$4.80

Mains

Awesome Avocado Toast
$15.00
Bourbon Bacon Roll
$17.00
Crazy Croque Madame
$19.00
Great Greek Salad with Crab Claw Meat
$23.00
Smoked Salmon Croissant
$15.00
Spicy Shakshuka with Two Garlic Pita
$25.00
Sun Dried Tomato Cream Pasta
$25.00
About Grain Alley
To begin an extravagant journey, you'll need to start with a single little leap. If you are an entrepreneur or a person who would like to start his own brand, then it is your perfect sign to start acting today.
Just like what you read, Grain Alley started as a little firm in the year 2020 in the month of February. CEO Loh Qing Yu aims to develop his own food brand that's why he believed in himself and so he did. Grain Alley just opened recently in the rich street of Orchard Road, in the present time Grain Alley had one strong branch but Loh Qing Yu doesn't like to sit on a bare minimum, he wants to cultivate his company more and so I believe that the vision that he set to the company will be achieved someday.
Grain Alley can be found at 181 Orchard Rd, #01-10 Orchard Central, Singapore 238896, which is open from 8 in the morning up to 12 midnight. The Grain Alley menu is indeed inimitable as they offer staple food which can be enjoyed by all ages.
Today Grain Alley had changed its name to Bisoux Café, but the vision and mission of Loh Qing Yu still remain even if the company decided to change its name. Rest assured that the meal that they offer in the past still remains the same, so I invite you to come and have fun with them!
If you plan to visit Orchard Road, then I suggest that you pay them a visit so that they can prepare your special meal as customers are indeed special to the company.
Grain Alley Menu Best Foods
Enticed by the delightful picture that you have seen on their official Grain Alley website? Then grab your keys now and pay them a visit! In order to ultimately enjoy the plethora of food variations at Grain Alley, below is a list of the Best Selling foods which you can purchase on the Grain Alley menu:
Black Truffle Fries – These fries sound interesting, right? The method used in cooking these potato fries is a deep olive oil fry, which beautifully sits at the bottom of each pan. It is perfectly combined with homemade harissa & aioli and topped with parmesan cheese which can give a different twist to your palate.
Great Greek Salad with Crab Claw Meat – are you a fan of Greek mythology and the divine orders of the mythical Gods? Then this meal suits your aura! Enjoy the plethora of vegetables and eight seasonal fruits which are mixed with the ocean taste of King Crab.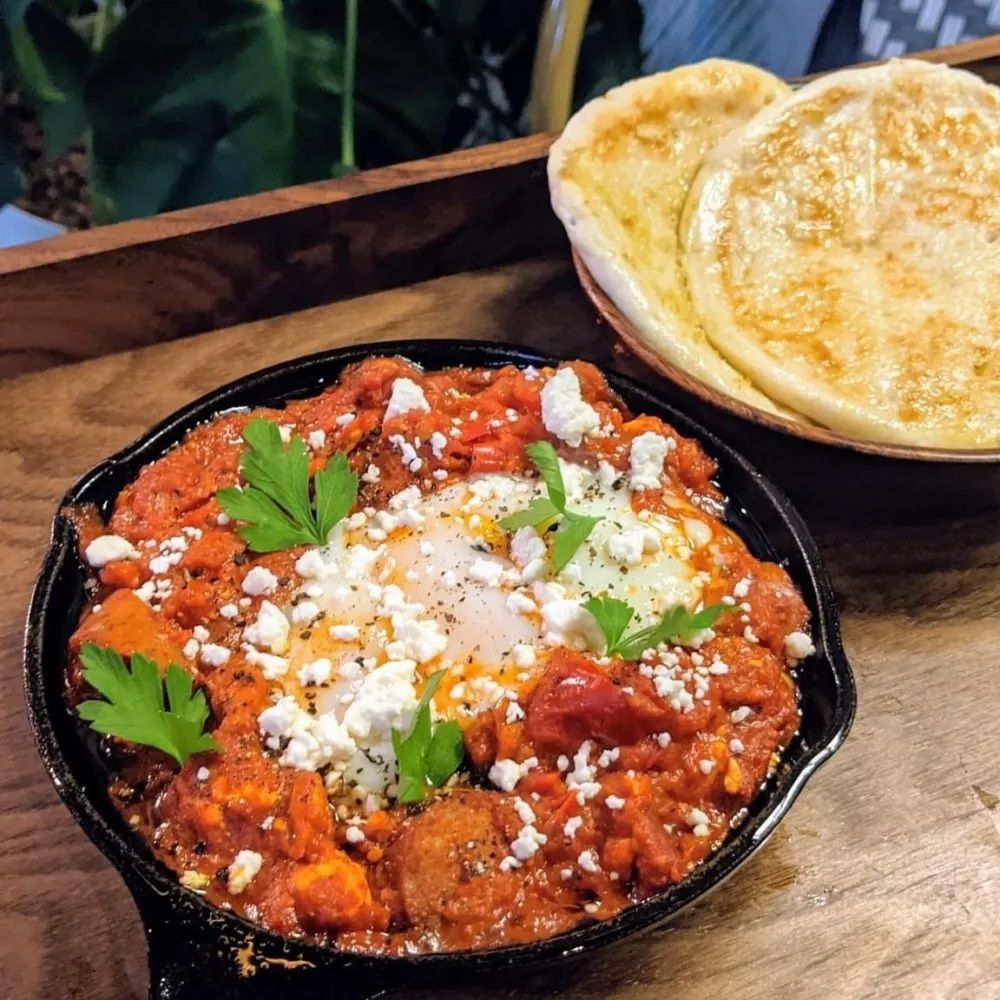 Spicy Shakshuka with Two Garlic Pita – enjoy this tomato feeling when you order this 25-dollar meal! You may ask if it is worth the price, and I would gladly say that YES, your penny is worth it in every menu that Grain Alley serves. A spicy feeling isn't the sole taste that you can savor, but the crunch of garlic pita also adds flavor to the said meal.
Grain Alley Menu Best Drinks
The majority of us wouldn't like to settle for classics and ordinary drinks, right? We want that new and fresh combination of drinks. With the idea of putting compassion in every sip, below is a list of Grain Alley's best drinks that you can truly enjoy!
Flat White – Sounds creamy right? You aren't wrong there because this Flat White drink is a combination double espresso shot mixed with well-stirred Oatly Barista milk. Enjoy this drink for 5.80 dollars only!
Raw Honey Latte – The most refreshing drink that you can be found on the Grain Alley menu can only cost you 6.80 dollars! Enjoy the freshly brewed raw honey latte as it not only provides refreshment but can definitely give you the best natural feeling that you ever had.
Cafe Mocha – Do not miss the chance to taste the classical drink that can be bought at Grain Alley. Café mocha may be a normal drink for you, however, the innovation that Grain Alley put in every drop of ingredient in this drink can make you climb the stairs of heaven. Enjoy this double shot of espresso, combined with regular milk and a healthy spoonful of chocolate which can satisfy your sweet tooth.
Grain Alley Booking
With the huge number of customers that visit Grain Alley at Orchard Road, you as a customer must reserve seats in order to taste the best Mediterranean feeling. To reserve, you can visit the official website of Grain Alley, on the top corner you can see a "Find Table" button. Click find a table and fill out the required details through that google form; the sample details include your email, name, the date on which you would like to visit, the month of visit (like January, February, etc.), time, and some other details just like your seating number, your company and a screenshot of your payment. So reserve now and enjoy the great ambiance at Grain Alley!
Grain Alley Menu Delivery
The idea of menu delivery has become widespread due to the threat of diseases and pandemics. Loh Qing Yu as a CEO decided to not be left behind and tried contacting that food servicing app. The CEO confidently stated that "I don't think there are any difficulties to be listed in different food servicing app", he added that "it seems that all of those food servicing app just accepts everyone". That may be a hasty generalization but that is Loh Qing Yu for you.
With that, the idea of food service delivery evolve, and now Grain Alley grasp the opportunity and launched its listing on different food servicing apps. You can order through food panda, grab food, and a lot more. To know the details which you need to fill out on the pick-up site, then the following details talk about the address, email address, and business hour.
Grain Alley Orchard Road
| | |
| --- | --- |
| Address | 181 Orchard Road, #01-10 Orchard Central, Singapore 238896 |
| Email Address | [email protected] |
| Business Hours | 8 AM to 12 AM |
Social Media Pages
As Grain Alley known today as Bisoux Café hops in the 21st Century Society, its engagement doesn't only encompasses physical face-to-face rendezvous, but Grain Alley also harbors the power of social media.
You can visit Grain Alley on its official Instagram: grainalley. Since Grain Alley is still new in this type of industry, all of its social media pages may lack engagement. However, since it is really promising, I knew that one day they will have this great community that is based on social media.
Conclusion
We knew for a fact that all promising firm today started their journey with nothing but only their ambition to achieve success. Grain Alley is somewhat synonymous with them, CEO Loh Qing Yu believes that nothing is immeasurable if you put yourself into it.
The ideology of Loh Qing Yu is indeed a great mindset that every entrepreneur must have. As of today, Grain Alley had changed their name to Bisoux Café, but that doesn't mean that the food will also be changed.
The company is still starting and trying to build its own empire, we may see Grain Alley today with few customers, however, the Mediterranean vibe that you can absorb at Grain Alley is suitable for that Café hopper and Instagram babies who love to have a specific theme on their feed.
So why not pay a visit to Grain Alley, you may become one of those customers who had judged it without even tasting its set of meals. With that, they will formally welcome your presence at Grain Alley. Bring your friends, and share your memory.