From the land where Milk Tea is a staple drink – Taiwan – the idea of the R&B Tea menu has materialized. Given the idea of having your favorite milk tea everywhere, Rex and Bruce – the abbreviation of R&B – decided to launch and have their own bubble tea sanctuary as they always crave it all the time.
The establishment of R&B Tea in the year 2006 paves its way to becoming one of the best Milk Tea shops. The inspiration behind the creation of R&B Tea's cravings of Bruce, he was an IT back then in China and crave the Milk Tea experience he had in his own homeland in Taiwan. He did try a lot of Milk Tea shops in China but nothing seems to surpass his cravings. As a result, he created his own Milk Tea line that resembles the taste of tea just like in Taiwan.
Since he decided to have his own business, perseverance and determination became the key concepts that leads him to success. As of now, the company releases different types of Milk Tea that can suit everyone's palate. This includes fruit tea, milk tea, brewed tea, macchiato tea, and a lot more! So to enjoy these bountiful drinks, then I sincerely ask you to come and have fun with us! Get your drink today and have a merry day ahead!
R&B Tea Menu Price List [Updated]
You can find the updated pricing information for the R&B Tea food items below.
MENU
PRICE (SGD)

Brewed Tea

Black Brewed Tea
$3.30
No. 23 Oolong Brewed Tea
$3.30
Roasted Oolong Brewed Tea
$3.30

Fresh Milk

All in Fresh Milk Tea
$6.00
Fresh Milk Tea
$3.80

Fruit Tea

Baby Luffy
$6.30
Lychee Green Tea
$4.30
Lychee Oolong Tea
$4.30
Mighty Luffy
$7.30

Low-Fat Yogi

Grape Yogi
$5.20
Mango Yogi
$5.20
Peach Yogi
$5.20
Strawberry Yogi
$5.20

Macchiato Tea

Ceylon Black Rich Macchiato Tea with Fresh Milk
$4.80
No. 23 Oolong Rich Macchiato Tea with Fresh Milk
$4.80
Peach Oolong Rich Macchiato Tea with Fresh Milk
$4.80
Roasted Oolong Rich Macchiato Tea with Fresh Milk
$4.80

Milk Tea

All in Milk Tea
$5.30
Chocolate Milk Tea
$4.20
Honey Green Milk Tea
$3.60
Milk Tea
$3.30
Milk Tea with Brown Sugar Pearls
$4.10

New R&B Tea Menu

Grape Ice Blended
$4.80
Grape Ice Blended with Cheese Cream
$5.70
Mango Ice Blended
$4.80
Mango Ice Blended with Cheeese Cream
$5.70
Strawberry Ice Blended
$4.80
Strawberry Ice Blended with Cheese Cream
$5.70

R&B Best Seller

Brown Sugar Boba Milk
$4.30

R&B Popular Tea Menu

Brown Sugar Boba Milk
$4.30
Fresh Milk Tea
$3.80
Mango Ice Blended
$4.80
Mighty Luffy
$7.30
Milk Tea
$3.30
Milk Tea with Brown Sugar Pearls
$4.10
About R&B Tea
R&B Tea in Singapore is renowned for its famous Brown Sugar Boba Milk with Cheese Brulee. R&B started this craze in the year 2018, a lot of competitors tried to overcome the drench that R&B Best sellers brought to their market. In February 2018, the idea of Brown Sugar Boba Milk with Cheese Brulee materialize and certainly created a Milk tea market spike. This spike led to the idea of Bruce to create a set of menus that has a base of brown sugar boba milk.
As of now, the growth of R&B Tea never ended and dominates the food industry, especially in the field of Milk Tea. The brand already opened over 500 outlets worldwide that include 20 R&B outlets in Singapore.
To know more about R&B, its best-seller drink, and other promos, you can continue reading so that you will gain information on how to acquire benefits under a membership card. So what are you waiting for? Order a cup of tea today and be part of the growing R&B Tea family.
R&B Milk Tea Best Seller
Due to the Milk tea trend that R&B tea started in the month of February year 2018. Its famous Brown Sugar Boba Milk with Cheese Brulee became the R&B Tea menu best-selling drink and became the face of the company.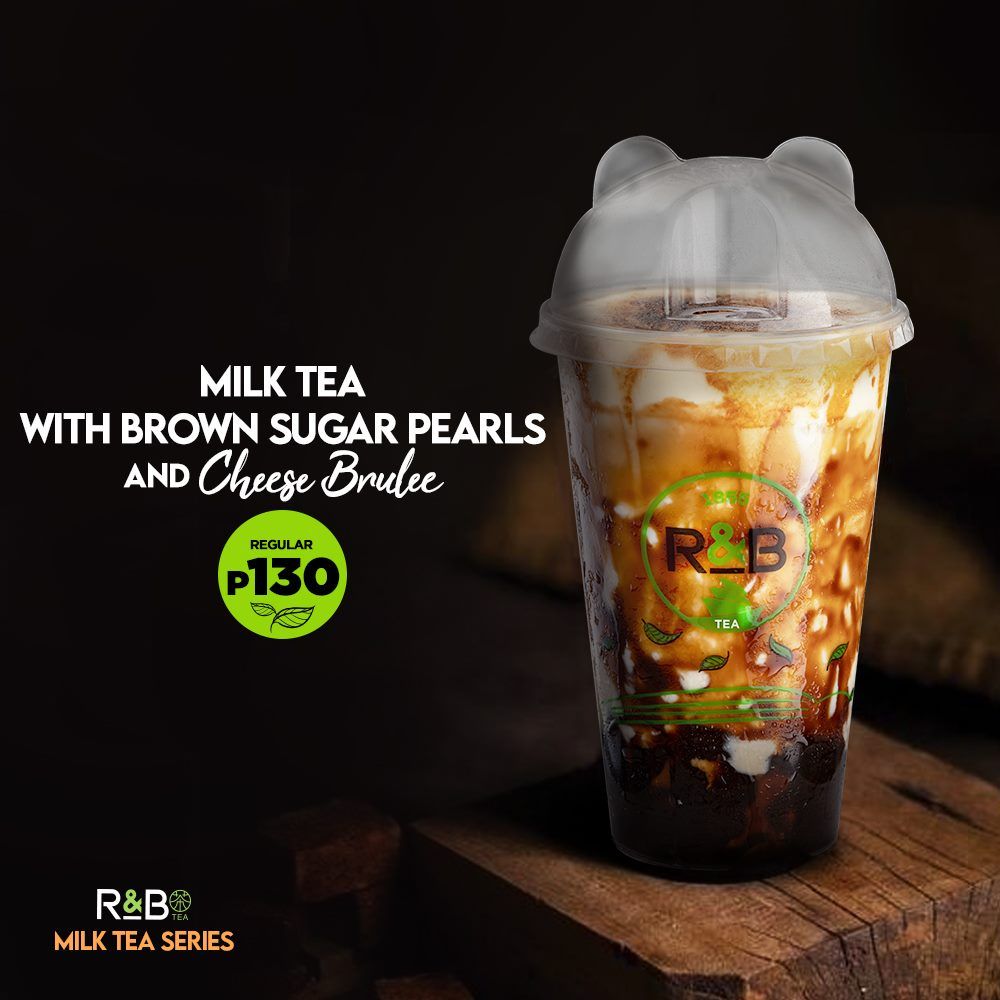 Enjoy this low-cost drink for 4.3 dollars only! Be enchanted with the sweet brown sugar flavor combined with warm tapioca pearl and mixed with the fresh and chilled mix. A plethora of emotions may arise, but one thing is for sure. Your sweet tooth would be as happy as a madman and your palate will definitely crave this drink every now and then.
So why not give it a shot? This is the favorite choice on the R&B Tea menu after all. Have a sip of curiosity and be enthralled with the taste of this best-selling drink.
R&B Tea Singapore Membership
Asking for a membership card? Enjoy multiple discounts and promotions once you become a member of its growing family. Get your points once you purchase a drink in their stall. Note that this point will reset every 12 months.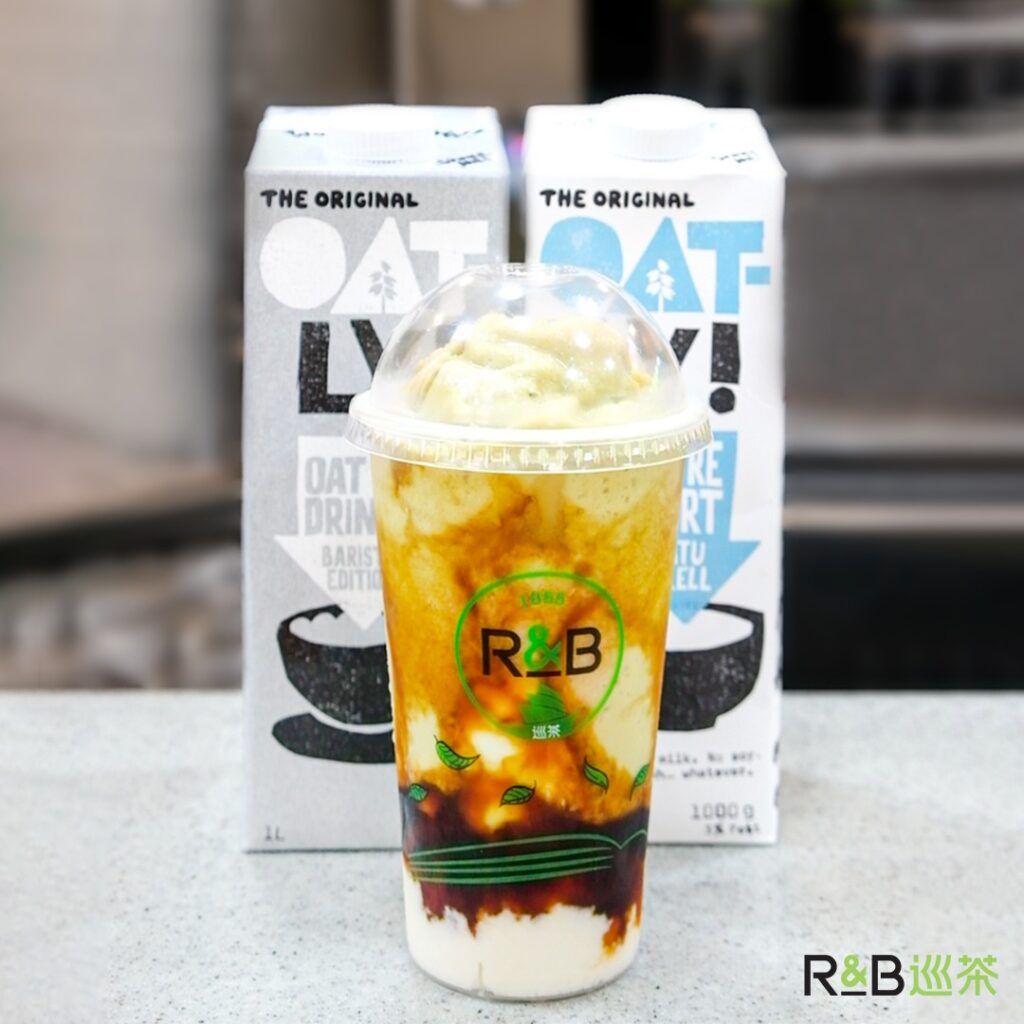 How to be a member, just follow the instructions below and be a member today.
With your phone or any device, open R&B Tea Singapore's official website
On the home page, you can see in the upper right corner the word "reward".
Click the icon and choose Sign-Up Now!
You will be directed to a different page and wait 'til it loads.
After doing so, you need to fill in the required fields such as date of birth, email, first and last name, and mobile then confirm your mobile, gender, and lastly the referral ID if available.
Once you are done with the required fields, you just need to agree to the terms and conditions.
Click register to submit your application.
R&B Tea Singapore Promo
I love promotions, how about you? Do you love promotions? If your answer is YES, then R&B Tea is our best place! Visit the nearest R&B store today and get a chance to claim your free milk tea!
The free Brown Sugar Boba Milk with Cheese Brulee from the R&B Tea menu can be acquired once you purchase the Tiger Tumbler which is merchandise that can only be bought from their stalls. If you purchase the 15.9 dollar tumbler then you can instantly get your free 4.9 dollar drink.
There's more! Get this free tiger glass if you managed to buy a total of 15 beverages with a minimum value of 4.9 dollars only! So enjoy your drink now and get a sip of success with your tiger tumbler.
Do you think the promotion will end just like that? With the National Day Season, R&B Tea released its two new sets of refreshments named: Chendol Boba Ice Blend and Ong Lai Ice Blend. Have a freezing experience with us while you enjoy the festivity on the rich island of Singapore.
R&B Tea Menu Delivery in Singapore
We cannot argue that milk tea at your own dining is the best! So if you plan to have milk tea at the convenience of your own home, you can order your favorite R&B Tea menu online through different food servicing apps.
First on the list would be FoodPanda, just fill in the required details from the website or the app and book your own cup today. Doordash also offers delivery with different R&B Tea outlets. Lastly, Grab food also announces its support for R&B Tea door-to-door delivery. Set your cravings up, choose your payment method, and pick your own cup of medicine which can surely cure your famine.
If you wish to know the pick-up address and the nearest R&B outlet within your vicinity, then below is the list of the R&B stalls that expand across Singapore.
Buangkok Square: 991 Buangkok Link #01-27, Singapore 530991
Clementi Mall: 13155 Commonwealth Avenue West #04-K4, Singapore 129588
Eastpoint Mall: 3 Simei Street 6, #01-04, Singapore 528833
Great World: 1 Kim Seng Promenade, #B1-K104, Singapore 237994
Hougang Rivercourt: 377 Hougang St 32, #B1-18, Singapore 530377
Le Quest Mall: 4 Bukit Batok Street 41 #01-47, Singapore 657991
Marina Bay Sands: 2 Bayfront Ave, #B2-50 (Canal Level), Singapore 018972
Millenia Walk: 9 Raffles Blvd, #01-K15, Singapore 039596
Nanyang Technological University: 76 Nanyang Drive #02-03 Nanyang Technological University, North Spine Plaza (Inside Koufu foodcourt) Singapore 637331
Oasis Terraces: 681 Punggol Drive #B1-03, Singapore 820681
Parkway Parade: 80 Marine Parade Road, #03-30A, Singapore 449269
Rivervale Plaza: Blk 118 Rivervale Drive, #01-K16, Singapore 540118
Sinopec Woodlands: 150 Woodlands Avenue 5, Singapore 739375
Sun Plaza: 30 Sembawang Drive, #B1-38, Singapore 757713
Tampines MRT: 20 Tampines Central 1, #01-18, Singapore 529538
Thomson Plaza: 301 Upper Thomson Road #01-106, Singapore 574408
Toa Payoh Hub: Blk 470 Toa Payoh Lorong 6, Level 1 Kiosk, Singapore 310470
United Square:101 Thomson Road, #02-K1, Singapore 307591
White Sands: 1 Pasir Ris Central Street 3, #02-K5/K6, Singapore 518457
YewTee Point: 21 Choa Chu Kang North 6 #01-49/50, Singapore 689578
Social Media Pages
To make sure that you will get the latest R&B Tea menu, price, and promo, you should definitely see their social media pages. We recommend visiting it and subscribing so you won't miss any latest news.
Facebook: https://www.facebook.com/rbteasg/
Instagram: https://www.instagram.com/rbteasg/
FAQs
Where is R&B Tea from?
R&B Tea originated in Taiwan and was founded by Taiwanese Bruce. The abbreviation of R&B stands for Rex and Bruce. It was just a craving for un-satisfaction that lead to the creation of R&B Tea which originated in Taiwan.
The business started in the year 2015 and became popular around the world, it now holds a strong 500 outlets worldwide which can be found in China, Malaysia, Indonesia, and especially in Singapore.
What does R&B tea stand for?
The abbreviation of R&B stands for Rex and Bruce. They were the owner of R&B tea which is now become a famous milk tea brand. On the other hand, R&B Tea became a brand here due to the partnership which was created by Koufu (a food court operator) and the CEO of R&B.
How to contact R&B Tea Staff?
If you wish to contact R&B you can just dial the number 8833 2138 or 9863 2020. You can also reach R&B Tea via their official email: [email protected].
If you have other inquiries or concerns you can just directly run through their official website: https://rbtea.com.sg/. On the top corner of your screen, you can see "Contact Us". Below the contact, us is "General Enquiries". Just click those words and you will be directed to a new page, just fill out the required details, and click send a message then you are good to go.
Conclusion
As the community grows and progress, we may notice that with this generation, a lot of bubble tea amongst the plethora of company now creates their own unique vision for their brand. Most of them started with a vision to become a businessman but Bruce as the CEO started his milk tea journey as a craving only. Since he found an opportunity where he thinks he can achieve success. He tried to open his own milk tea brand due to the bland taste of milk tea that he had tried in China.
R&B Tea milestone is a story of success that started from a single dream shaped by Bruce and Rex. The presence of R&B Tea didn't end in Singapore, it reached the international and global community! You can find R&B Tea in Singapore, Malaysia, China, and Indonesia. R&B Tea as a brand promised us that they did place a high value on the origins of the tea leaves and devote significant time to processing to achieve the best tea mix. That's why the R&B Tea menu became popular and now serves as the best drink that we can ever have. So be here now and enjoy your milk tea cravings.