We may greet people through little smiles that can certainly touch their hearts. We may not born happy but I can assure you that a sip of LiHo Tea can bring genuine happiness all throughout your entire body. LiHo Tea has the vision to bring smiles to every drink that they make and every cup it served. LiHO Tea menu doesn't create tea and shakes with a bland taste, but they always create masterpieces with premium ingredients.
In this industrial age, we as a person residing on this planet must and should always look for innovation. Together with the research facilities that LiHO Tea contains, they can search and find thousands of new ingredients that they can surely incorporate into the existing teas to have a better and newer taste. This is your chance to grab your own cup now! Order online or you can visit the different outlets that fall on every street in Singapore.
LiHO Tea Menu Price List [Updated]
You can find the updated pricing information for the LiHO Tea food items below.
MENU
PRICE (SGD)

Fresh Milktea

Brown Sugar Lover
$4.10
Cookies Machi
$4.50
QQ Macaron
$6.90
Royal Oolong Double
$4.10
Whirlwind Coco
$4.10
YO YO Latte
$5.50

FruiTea

Calpis Lemon
$4.10
Calpis Triple Peach
$4.10
Honey Lemon Bobo
$4.10
Lychee Aloe Ha
$4.10
Lychee Rose Jing Syuan
$4.80
Passion Aloe Ha Tea
$4.80
Plum Green Tea
$3.50
Singapore Fruit Tea
$4.50
Triple Peach Pomelo
$4.30

Ice-cream tea

Choco Pudding
$7.50
Da Hong Pao Wonderland
$6.50
Earl Grey Soy Good!
$6.50
Oreo Coffee Sundae
$6.50

Lit Coffee

Avocado Milk Coffee
$6.50
Brown Sugar Pearl Milk Coffee
$4.80
LiHO Signature Coffee
$4.10
Salted Caramel Milk Coffee
$4.80

MighTea

Collagen Lychee
$6.90
Collagen Peach
$6.90
Peach Gum Lemon
$6.50
Peach Gum Rose
$6.50
Red Bull Mango Booster
$7.50
Red Bull Passion Cooler
$7.50

Milk FruiTea

Avocado Cheese
$6.90
Brown Bobo Avo
$5.50
Golden Avocado
$5.30
Mango Cheese
$6.90
Mango Delight
$5.90
Peach Cheese
$6.50
Sunrise Coconut
$4.80
Tropical Avocado
$6.50
About LiHO Tea
LiHO is a popular cup of tea that you can sip while watching the Merlion. This drink that offers a refreshing feeling was established in the year 2017. It was founded by Royal T Group and franchised by different business partners across Singapore. LiHO in Chinese stands for, "How are you?" it may be a simple greeting but if it is paired with LiHO tea then your simple greeting may evolve into a prosperous conversation that may progress into a healthy discussion for a year or two.
As you walk on the grassland of Singapore, you can buy LiHO Tea to upgrade your breezy feeling. An everyday milk tea may be a bad idea, however, since LiHO tea promotes a healthy and balanced drink, then drinking a cup of their plethora of menu won't be a concern. Brace yourselves, because LiHO Tea believes that they aren't just selling milk tea, they sell experience, a feeling of love, and an adventure that you can feel in every sip of this cup.
LiHO Tea Menu Best Seller
In order to ultimately enjoy the plethora of drink variations at LiHO Tea, below is a list of the Best Seller food that can be purchased for a minimum price: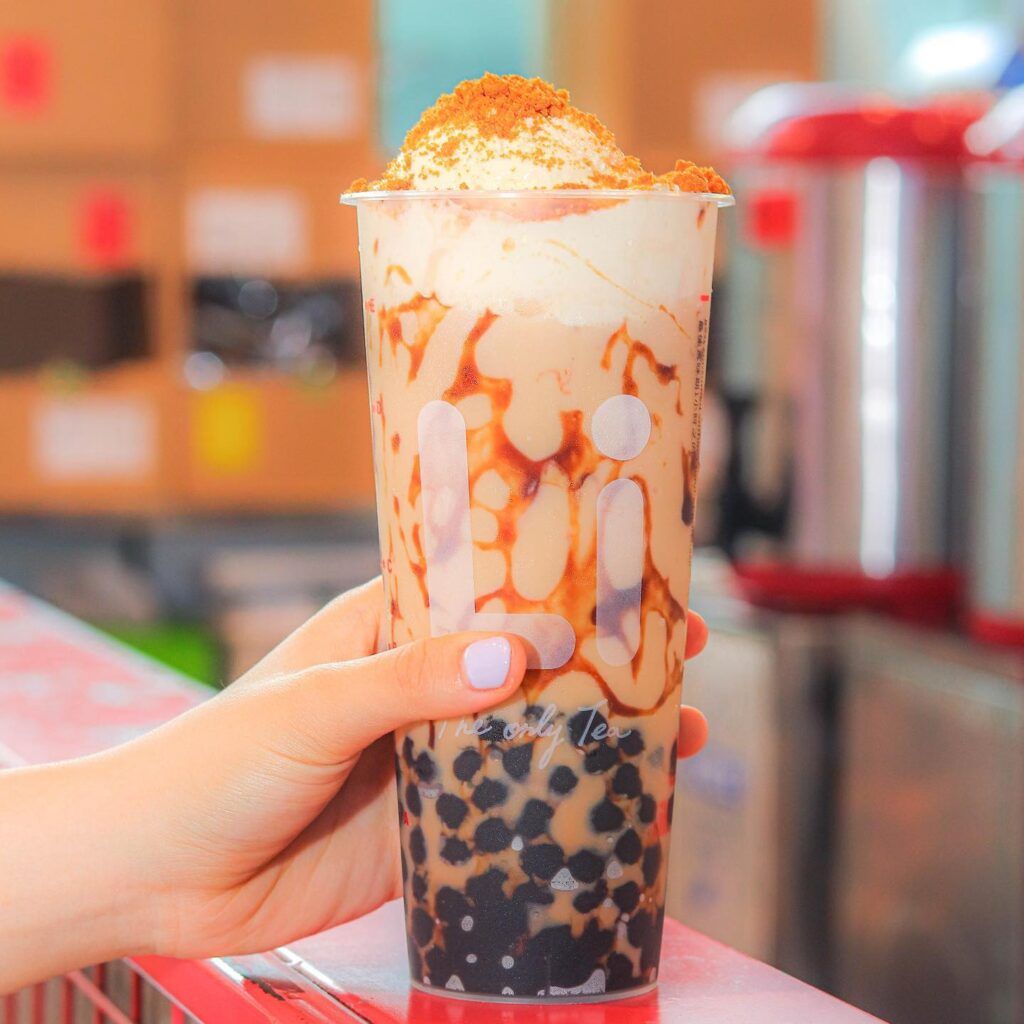 Da Hong Pao Wonderland – If you are craving ice cream blended with milk tea, then this LiHo Tea menu is your best choice. Grab this drink for $6.5 only! This cup of milk tea is topped with lotus biscoff cheese ice cream, sprinkled with graham, and a scoop of boba pearl.
Salted Caramel Milk Coffee – Give this LiHo Tea menu a heart as you taste the salted caramel in every sip of this cup. A usual salted caramel milk tea can be bought at any milk tea store but LiHO Tea is different as they innovate better than the competitors.
Calpis Lemon – Do you want your milk tea as fruity as possible? Why not give Calpis Lemon a try and feel the fresh lemon in each gulp? Enjoy this drink together with your friend while watching the sunset.
Avocado Milk Coffee – Want to try something? Then one of the best LiHo Tea menu that you should try is the Avocado Milk Coffee. It is a revitalizing drink that is composed of ¾ avocado and ¼ milk on top!
Most Popular LiHO Menu Drinks
People are aware of the special things that each industry offers. Together with the positive feedback that the customers provided, LiHO Tea enlist all the popular drinks that the customers bought repeatedly. So if you are a new customer, then the following drinks are the preferred cup of tea that you should purchase.
Earl Grey Milk Tea – You will never go wrong trying the classics of LiHO Drink. Earl Grey Soy Good is a $6.5 drink that can be indulged at your own convenience.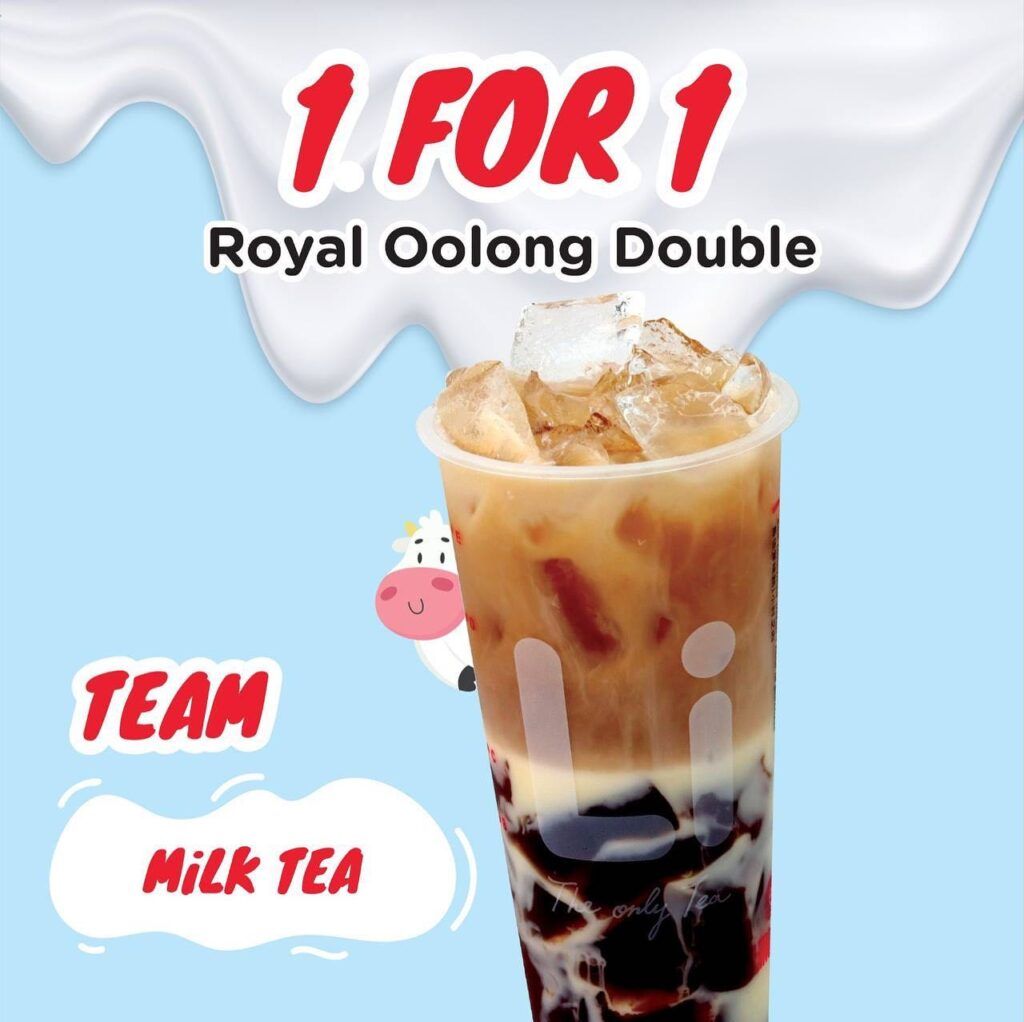 Royal Oolong Double – You may question yourself, what kind of drink is this? It may sound like an elegant-like drink but the drink itself is just a simple tea with a premium taste. Try Royal Oolong Double and be amused with the simple taste it upholds.
Collagen Peach – Of course, who would not buy a drink mixed with a special peach drink added with collagen? This drink doesn't only give you refreshments but it can also make your skin brighter and healthier.
Lychee Aloe Ha – Aloha! Greetings from Hawaii can be experienced once you try this LiHO drink. Get your Lychee Tea for as low as $4.1, and be amazed at the freshness that it can offer.
LiHO Singapore Fruit Tea Menu
Freshly hand-picked real fruits that were sliced with love and crushed with passion, LiHO created their own set of FruiTea. This would be perfect when you walk in the midst of a hot day in Singapore and have your peace while holding a cup of FruiTea. Take your chill drink mixed with mango, peach, calamansi, pomelo, green lime, and grapefruit; take a sip and relax after a tiring day at different LiHO outlets.
FAQs
People may ask questions regarding which is which. Below is the list of frequently asked questions by customers who have inquiries.
Is LiHO a Singaporean brand?
LiHO Tea is said to be the proudest milk tea brand in Singapore. Since the establishment of LiHO Tea in the year 2017 in Singapore, it did create its own brand that grows across the country. Let it be your daily choice of Tea and be fascinated by the taste it can provide.
Is LiHO and Gong Cha same?
Gong Cha is a Chinese milk tea brand that was founded in the year 2006. But people are indeed confused if Gong Cha and LiHO are the same. To tell the truth, in the year 2017 the month on May 29; Gong Cha announced that all of its 80+ outlets will be closed and officially be replaced by another brand LiHO.
What milk does LiHO use?
LiHO as an improved company doesn't confine itself to the standards set by its competitors. As the company rose above its rivals, LiHO Tea made their milk 100% oat milk that doesn't contain any preservatives or even food coloring. Here at LiHO, everything is natural, authentic, and healthy. It is also a terrific guilt-free choice because it contains a minimal amount of sugar and fat.
Social Media Pages
Click! Snap! Post! You can now visit the official Facebook and Instagram pages of LiHO Tea! Just search LiHO Singapore on Facebook. Be part of the growing community and pay a visit to their official Facebook page.
Facebook: https://www.facebook.com/lihosg
Do you think they will just settle for a Facebook community? You will be shocked by the aesthetic post that they had on Instagram. They also have an official Instagram! As LiHO Tea grows more, promos and discounts can also grow.
Instagram: https://www.instagram.com/lihosg/
LiHO Tea jumped into the space of Telegram. We encourage you to also join their Telegram group. Step into their space so that you can enjoy promos that were only posted on Telegram. So follow now and hop on the LiHO Tea-rend today!
Telegram: https://t.me/lihoteasg
Conclusion
Refreshments can be sipped at any moment at LiHO Tea. You can enjoy your milk tea at your own home, however, I recommend having milk tea with your friends. Bring all your friends to the nearest LiHO Tea store to have promos and discounts!
A greeting with "How Are You?" at LiHO can always turn into a remark of "Welcome Back" at LiHO Tea! You are always welcome to come back here at LiHO Tea and get your coupons and rewards as a loyal customer. Unlike any other milk tea, your experience at LiHO will always be a memory that can be treasured for the rest of your life! So buy now through online stores or take your ride to the closest store to experience a one-of-a-kind tea.