The Gastronomia menu features a range of authentic Italian dishes, including pastries, bread, pizzas, salads, sandwiches, pasta, and a variety of gourmet cheeses and meats. They also offer a selection of wines and other beverages to accompany the delicious meals that they serve. The cafe is popular for breakfast, brunch, and lunch, with a warm and inviting atmosphere perfect for enjoying a delicious meal or a cup of coffee with friends and family. Gastronomia also provides catering services for events and corporate functions.
You can find the updated pricing information for the Gastronomia menu below.
MENU
Price (SGD)

Fresh and Ready to Eat

Broccoli Soup
$8.50
Beef Lasagna Bites
$13.90
Kale Pasta Salad
$12.90
Greek Quinoa Salad
$13.90
Roasted Carrots and toasted Dukkah
$10.90
Braised Lentils and Confit Leeks
$13.90
Mixed Grains and Seeds
$8.90
quinoa
$6.90
Cauliflower Rice
$8.90
Couscous Salad
$10.90
Salmon and Mushroom Rice
$13.90
Tuna Tortellini
$12.90
chicken Pasta Salad
$11.90
Potato Salad
$8.90
Kale , Broccoli and Beetroot Salad
$12.90
Spicy Broccoli
$8.90
Roasted Turmeric Cauliflower
$8.90
Grilled Zucchini
$10.90
Roasted Sweet Potatoes
$9.90
Roasted Pumpkin
$8.90
Toamto Salsa
$9.90
Hummus
$12.90
Spinach and Leek Frittata
$11.90
Baked Falafel
$10.90
Prawns and Asparagus
$20.90
Salmon Fillet
$25.90
chicken Breast
$14.90
Moroccan Chicken
$14.90
Grilled Chicken
$14.90
Tomato Soup
$7.50
Pumpkin Soup
$7.00

Sourdough and Bread

Hot Cross Buns
$18.00
Wholemeal Sourdough
$6.50
Multigrain Sourdough
$6.90
Raisin cinnamon Sourdough Bun
$16.80
Focaccia
$6.90
Butter Brioche Bun
$20.00
Plain Ciabatta
$5.90

Cakes and gelato

da Paolo Tiramusi
$128.00
Pistatachio Tiramisu
$198.00
Black Forest
$105.00
Nutella cake
$88.00
Flourless Valrhona Choco Cake
$75.00
Chocolate Caramel Crunch cake
$75.00
Sticky Date Cake
$68.00
Flourless chocolate Mud Cake
$68.00
Bueno Cake
$88.00
Carrot Cake
$75.00
Blueberry Almond Tart
$88.00
Apple Tart
$88.00
Lemon tart
$88.00
Bria Mokanero
$76.00
Bria Rum and chocolate
$76.00
Bread and butter Pudding
$89.00
Bread and butter Pudding
$89.00

Kid's Favorites

Ready-to-bake Kids Margherita Pizza
$13.50
Mac and Cheese
$5.90
Broccoli Mac and Cheese
$15.90
Sausage Mac and Cheese
$17.50
Beef Lasagna Bites
$15.90
Chicken and Mushroom Lasagna
$14.90
Spinach Lasagna
$14.90
Italian Meatballs
$11.90
Impossible Meatballs
$13.90
About Gastronomia
Gastronomia is a Singaporean gourmet deli and cafe chain which was founded in 2004. They provide a wide variety of food and beverages, including fresh-baked pastries, sandwiches, salads, soups, and hot meals. Gastronomia's menu emphasizes the use of fresh, high-quality ingredients and includes a variety of breakfast, lunch, and dinner options. Gastronomia is currently present in a number of locations throughout Singapore, including shopping malls, office buildings, and residential areas.
Gastronomia Menu Best Seller Design
Beef Lasagna Bites – These bite-sized pieces of beef lasagna are a perfect snack or appetizer. The beef is tender and flavorful, and the pasta is perfectly cooked. The portion size is just right, making it a great option for sharing.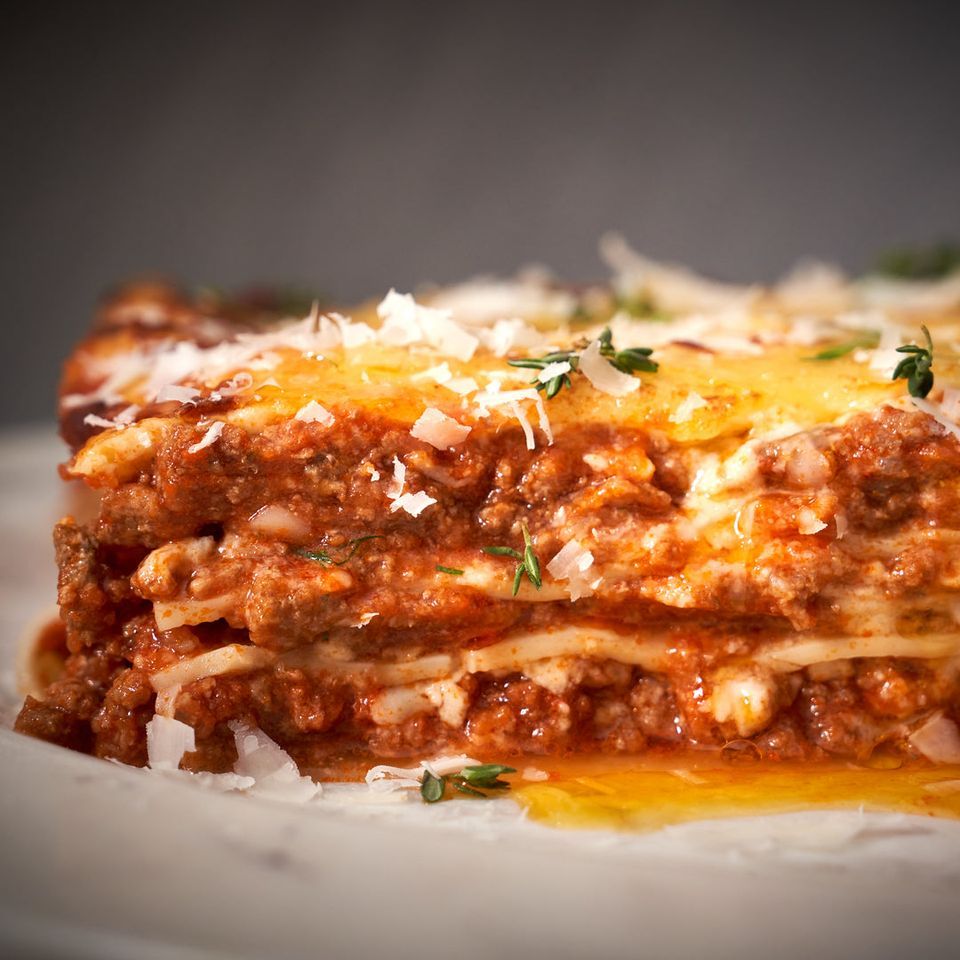 Cauliflower Rice – The cauliflower used in this dish is finely grated and cooked to perfection, and the seasoning is just right. It's a great option for those who are watching their carb intake or looking for a healthier alternative to rice.
Couscous Salad – The couscous is cooked perfectly and mixed with fresh vegetables, herbs, and a light dressing giving it a perfect blend of flavors and textures. It's a great option for a light lunch or as a side dish.
Salmon and Mushroom Rice – This menu of Gastronomia is cooked to perfection and pairs well with the earthy flavor of the mushrooms giving it the perfect combination of flavors. The rice has been thoroughly cooked with added seasonings, making this a filling and tasty meal.
Tuna Tortellini – This tortellini dish is filled with a flavorful tuna filling and cooked to perfection making it a delicious and unique option. The dish is finished with a light sauce that adds just the right amount of flavor without overpowering the delicate flavors of the tuna.
Gastronomia Fresh and Ready-to-eat Menu
Each dish that consists of this menu is made with fresh and high-quality ingredients, and they are all packed with flavor and nutrition.
Spicy Broccoli – The broccoli is cooked just right, with a nice crunch and a slightly spicy kick that gives it a unique flavor giving it a delicious taste while making it a healthy side dish that is packed with flavor. It's a great addition to any meal and is perfect for those who want to eat healthily without sacrificing taste.
Roasted Sweet Potatoes – This dish is a delicious and nutritious appetizer that is suitable for any occasion. The dish is ideal for those looking for a healthy and filling side dish.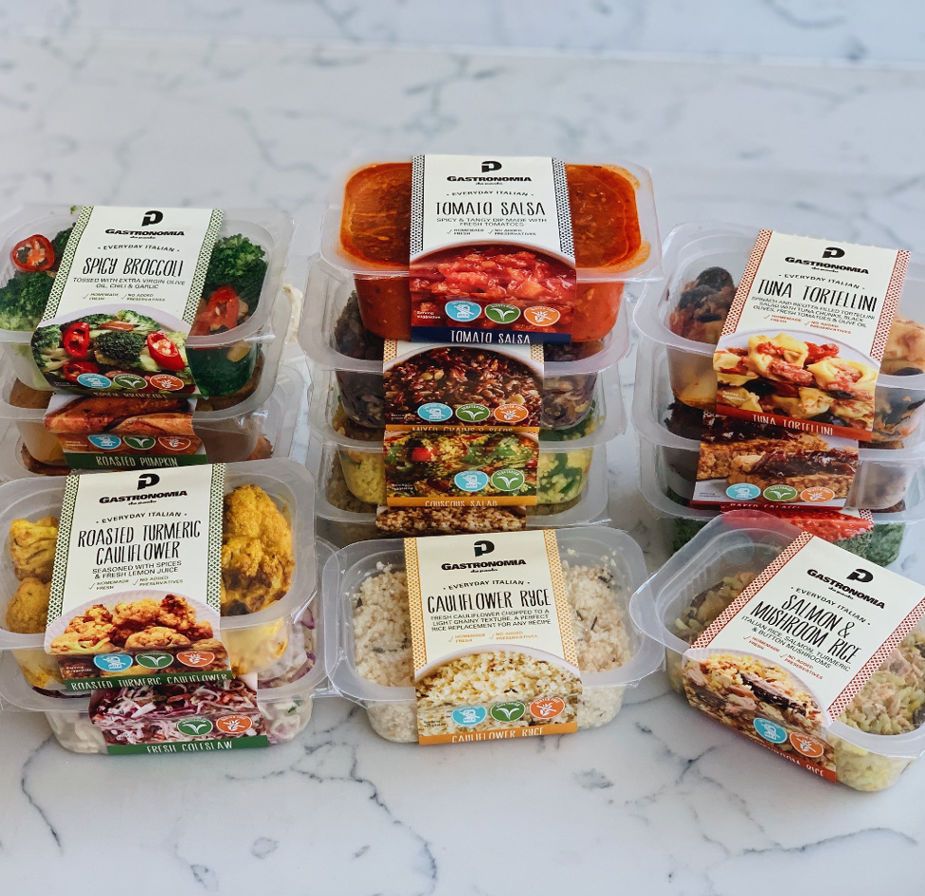 Roasted Pumpkin – It is a flavorful and healthy side dish that is perfect for any meal. It's lightly seasoned with salt and pepper, which enhances its natural sweetness. The dish is ideal for those looking to complete their meal with a nutritious and tasty side dish.
Gastronomia Menu Sourdough
This menu features a variety of baked products that are extremely filling and reasonably priced.
Hot Cross Buns – Gastronomia's hot cross buns are a popular item, especially during the Easter season. The buns are soft and fluffy, and have a slightly sweet flavor making them perfect for a breakfast treat or an afternoon snack.
Wholemeal Sourdough – It is made with wholemeal flour and Gastronomia's signature sourdough starter, giving it a slightly tangy flavor making this sourdough a great option for those looking for a healthier bread option.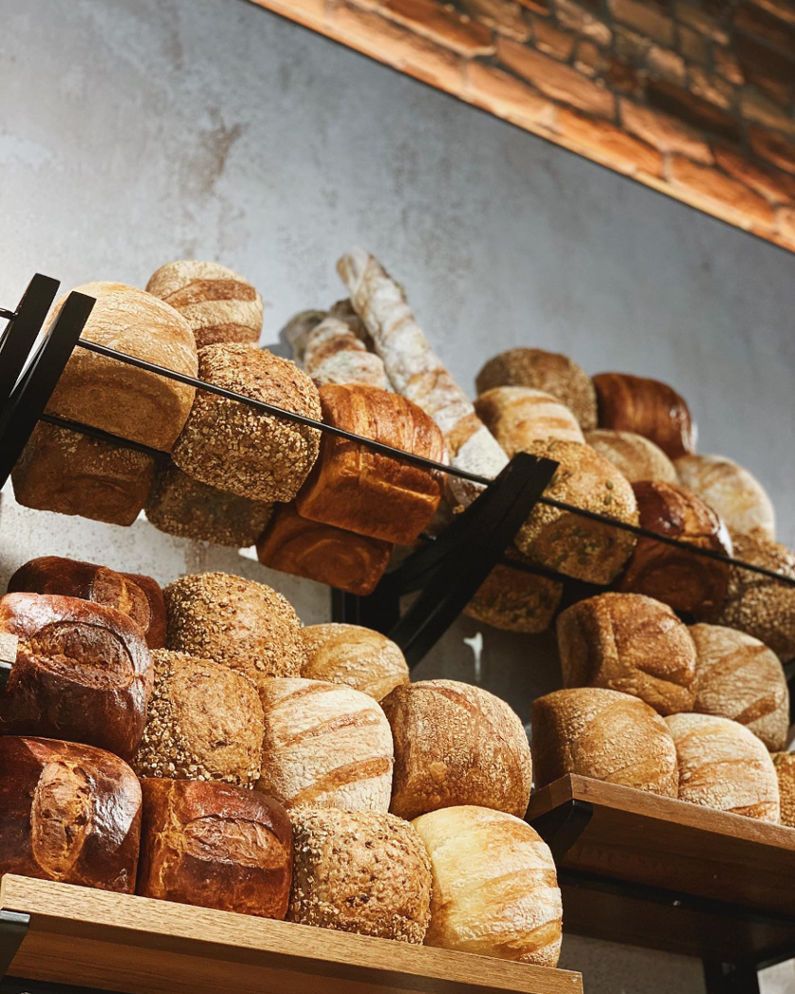 Multigrain Sourdough – This sourdough is a delicious and nutritious option for bread lovers. The bread itself has a hearty texture and a nutty flavor, making it a great choice for sandwiches or toast.
Gastronomia Cakes and Gelato Menu
This menu is made up of great-tasting gelato and sweet and beautifully designed cakes by Gastronomia.
Black Forest – The chocolate sponge cake is moist and light, with layers of whipped cream and sour cherries in between. This cake is an ideal combination of sweet and tart flavors, completed by chocolate shavings and a cherry on top.
Nutella Cake – The chocolate cake layers are filled with creamy Nutella frosting and drizzled with chocolate ganache. The cake is moist yet not overly sweet, with Nutella's hazelnut flavor shining through. If you like Nutella, you'll go crazy for this cake.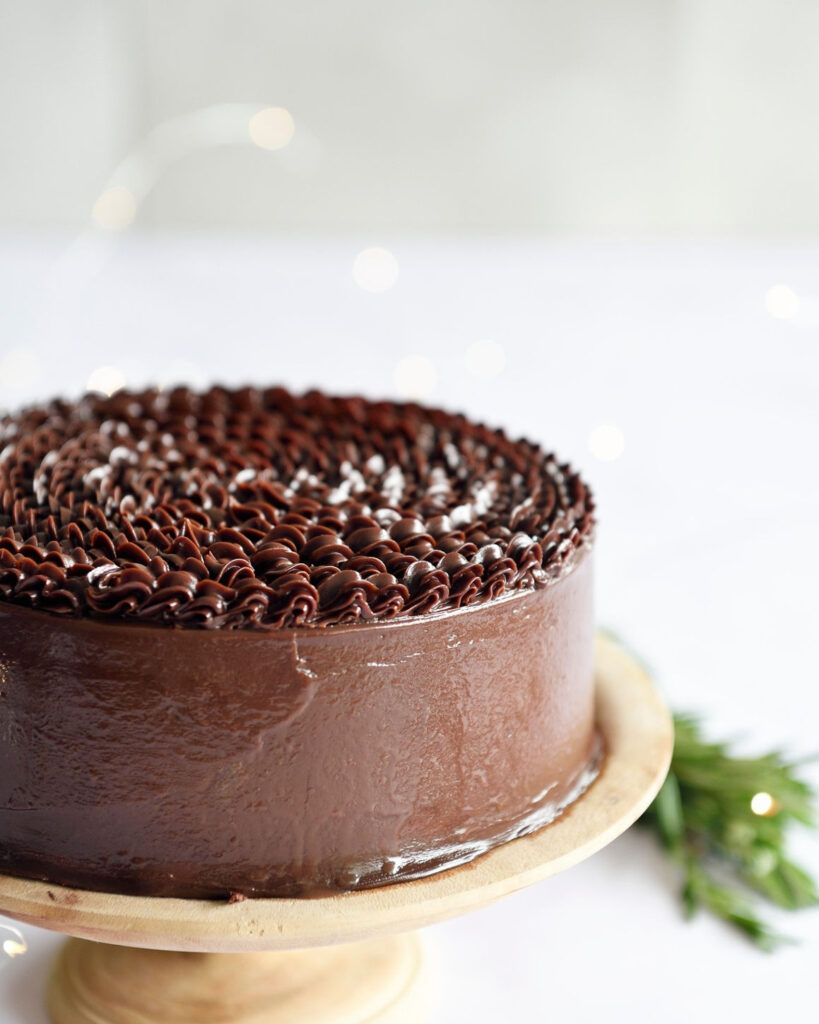 Gelato – Gastronomia also serves gelato in a wide range of flavors, including famous flavors like vanilla, chocolate, and strawberry, as well as uncommon flavors like pistachio and hazelnut.
Kids Favorites
Gastronomia's Kids Favorites menu typically includes items that are appealing to children such as mini pizzas, chicken nuggets, mac and cheese, and mini burgers. These items are usually smaller than average and come with side dishes like fries as well as salad. Gastronomia's Kids Favorites menu is a great option for families with young children who want to enjoy a meal together.
Gastronomia Menu Delivery
Gastronomia provides delivery services to make it more convenient for their customers to order their favorite foods. Customers can now browse their menus online and place their orders with ease through their online platform or via their delivery partners such as Deliveroo, GrabFood, and Foodpanda.
Talk to Gastronomia SG Staff
Indulge in authentic Italian cuisine at Gastronomia Da Paolo restaurant and experience a taste of Italy. Don't forget to check out their social media pages for the latest updates and promotions. Also, you can message them for your reservations for the restaurant. Support this local gem by dining in or ordering for delivery today!
Facebook: https://www.facebook.com/DaPaoloGastronomia
Instagram: https://www.instagram.com/dapaolosg/
Website: https://www.dapaolo.com.sg/contactus
FAQs
Are there any promotions or discounts available at Gastronomia Singapore?
Gastronomia offers promotions and discounts from time to time. The best thing you can do is to check their official website or social media pages to be kept updated.
Does Gastronomia Singapore have a loyalty program?
There is no information on whether Gastronomia has a loyalty program or not. The best thing you can do is to check their official website or social media pages to ask for info regarding this matter.
Is Gastronomia halal-certified?
Gastronomia Singapore is not halal-certified. Their menu includes a variety of Italian and Mediterranean cuisine that may contain non-halal ingredients such as pork and alcohol.
Conclusion
The Gastronomia menu offers a wide variety of high-quality food options for customers in Singapore. The items on their menu include freshly baked bread, pastries, sandwiches, salads, pasta, pizza, and more. The restaurant also provides catering for parties and other occasions. Gastronomia is also very accessible to many customers due to the many branches that have been strategically located all over Singapore. Overall, Gastronomia is a good option for those looking for a range of food choices made with quality ingredients.