A lot of people around the world have learned to love Korean food but have little understanding of the cuisine apart from kimchi and meat BBQ. Let's have a tidbit about the aspects of this unique Asian cooking style. First, do you know that Koreans treat food as medicine? Food which is essential to one's physical well-being must be kept in balance. For that reason, Korean cuisine used natural and seasonal components of their food resources, like tofu, beans, garlic, and spices that can make each dish flavorful without compromising the food's health benefits. Second, Rice is a cherished fastener in the Korean diet. Without a bowl of steamed rice, a Korean meal is incomplete. Lastly, the "all-in-one" meal, not the individual or distinct is a Korean way of serving food. The meal is served in a bowl both for rice and soup. For family meals, it's traditional to have 5 to 12 dishes of main dishes served all at once. Come! Experience the Korean Tradition in the O.BBa BBQ menu.
O.BBa BBQ Menu Price List [Updated]
You can find the updated pricing information for the O.BBa BBQ food items below.
MENU
PRICE (SGD)

Special Menu

BONE IN PORK BELLY + Soon DuBuJjiGae (for 2 Pax)
$55.00
Wagyu +JuMeogBab + GaeRanJjim (for 2 Pax )
$104.00
Special Beef (Beef BBQ SET & Choose one -soft tufo Soup or Korean Bean Paste Stew & NalchialCheeseGaeRanJ jim & CheeseGui(3pcs) & Porksausage (for 2-3 Pax))
$119.00
Special Pork ( Pork BBQ SET & NalchialCheeseGaeRanJ jim & Porksausage & Flying fish roe with rice (for 2-3 Pax ))
$82.00

Set Menu A,B,C

(BEEf RibEye+PrimeShortRib+MarinatedBeef ShortRib+TraditionalBeef+SideDishes+Cheeseui[2pcs]+PorkSausage)
$99.00
(PORK3cm of SlicedPorkBelly+2cm of Sliced Pork Belly + Marinated Pork Rib+ Marinated Chicken + Side Dishes +Pork Sausage)
$75.00
(Beef & PORK BeefShortRib+TraditionallyMarinatedBeef +3cm of Sliced Pork Belly + Marinated pork Rib + Side Dishes + Pork Sausage
$85.00
[Best Set ]DoinJangJJigae & Wet aging 3cmPork Belly (for 2 Pax)
$57.00
[New Set] SaengSamGyupSal + GgolSal + BulDacJuMeogBab
$78.00
[OBBA SET ]SaengSamGyupSal + Flying Fish Roe with Rice + SeangMoksal
$54.00
[Black Pork Belly Set]Pork Skin + Black Pork Belly (2pax)
$49.00

Obba Ala Carte Menu ( Beef Bbq)

GgokSal
$46.00
YangNyumGalbi
$47.00
YangNyumGgoksal
$46.00
SaengGalBi
$44.00
CheeseGui
$12.00
(WAGYU)AnChanSal
$45.00
GwangYangSuchBulGul
$39.00
UsamGeup
$21.00
(WAGYU)Tusisal
$45.00
(WAGYU) AnChangSal
$45.00
(WAGYU) Tusisal
$45.00
USamGeup
$21.00
BuSusGul(mushroom BBQ)
$13.00
SaeGul(5PCS)
$15.00
SaeGul(10PCS)
$25.00

Obba Ala Carte Menu (Pork & Checken Bbq)

SaengSamGyupSal(3cm of sliced belly)
$24.00
SaengMoksal(pork collar)
$24.00
DaePaeSamGyupSal
$21.00
PpyeoSamGyeobSal
$23.00
HangJungSal
$24.00
DoaeJiGalBi
$25.00
Pork Skin
$13.00
Chicken BBQ
$19.00

Obba Set Menu

Hot Chicken Feet(Spicy Braised Chicken Feet
$58.00
,Fliying Fish Roe with Rice,NalchialCheeseGaeRanJjim)
$22.00
Spicy Chicken Feet BBQ
$22.00
Hot Checken Feet(spicy Braised Chicken Feet, Flying Fish Roe with Rice,NalchialCheeseGaeRanJjim)
$58.00
Spicy Braised Chicken Feet
$33.00

Obba Special Menu (Gamjo Tang)

BuDaeJjiGae (army stew)for 2-3 person
$45.00
Gamjatang (pork Rib Stew)for 2-3 person
$48.00
OdengTang(korean style fishcake soup)
$30.00
HongHabTang
$38.00
RoseDDukBokl (rose sause Ricecake
$28.00
+mozzarella cheese
$4.00
DDukBokl
$22.00
+mozzarella cheese
$4.00
HaeMulDDukBokl (seafood and spicy rice cake)
$28.00

Obba Special Menu (Kimchijeon)

Cheese KimChiJeon (kimchi pancake with cheese ) *Pork or Squid*
$26.00
KimchiJeon(kimchi pancake)
$23.00
Cheese HaeMulPaJeon
$29.00
HaeMulPaJeon
$26.00

Obba Meal Menu (Korean)

KimchiJJiGae (kimchi and pork stew in clay pot
$14.00
DoinJangJJiGae (traditional korean bean paste stew with bean stew and vegetable zuccini)
$14.00
SoonDuBuJJiGae (soft tofu &seafood stew wiyh egg [mild spicy]
$14.00
HaeMulJJamBBongGookBab (spicy seafood soup &rice)
$20.00
HaeMulDoinJangJJigae (traditional korean bean paste stew with beancyrd andsea food vegetable, zucchini)
$22.00
SamGaeTang (jingsing chickensoup)
$20.00

Soup

YukGaeJang (spicy beef soup)
$20.00
Seolrungtang (beef bone soup)
$20.00
DoaeJiGookBab (pok soup)
$20.00
Galbitang (short rib soup)
$21.00
Bhehaejangguk (pok rib soup)
$21.00

Obba Menu (Bulgogi)

SoBulGoGi (beef bulgogi0
$16.00
SpamGaeRan (steamed egg with spam ham)
$16.00
NalchialCheeseGaeRanJjim (steam eggwith cheese &fling fishroe)
$8.00
JaeYukBokUm (stir fried spicy pork)
$16.00
JabChe (mixed dish of boiled bean threads, stir-fried vege and shredded meat)
$20.00
OBBA MENU (JUMEOGBAB)
NalChialJuMeogBab
$11.00
BulDacJuMeogBab
$13.00

Noodles

HaeMulamen (seafood ramen)
$18.00
Ramen (ramen)
$10.00
CheeseRamen (cheese ramen)
$12.00
JjaPageTi (black ramen)
$16.00
MulNaengMyun (cold bucketwheat noodles)
$16.00
BiBimNaengMyun (spicy chilled)
$11.00
Gongkibab (white rice)
$3.00

Bibimbap

Dolpnbibimbap (hot stone bibimbap)
$16.00
BiBimBap (hot steamed rice with fried egg and many vegetables)
$13.00
About O.BBa BBQ
I couldn't find another restaurant that gives good value for money except for a popular Korean BBQ restaurant in Singapore, "O.BBa BBQ restaurant". Packed of fine and classy dishes and good quality and decent services, this unique cuisine outshines others. The place is cozy and welcoming. Lighted with neon lights that give lively vibes. You will be fascinated by its stylish and peculiar interior design.
This is a place where you may eat with your special ones, friends, and family and create a great memory. Moreover, this restaurant has five outlets situated across Tanjong Pagar, Bukit Timah, and Woodlands. Using 100% premium charcoal ensures that you get that succulent smoky flavor. Aside from offering an a la carte menu, the restaurant offers an affordable menu set varying from beef BBQ, pork BBQ, black pork belly and the O.BBa set. I recommend you come and try, visit, and dine with O.BBA BBQ restaurant!
O.BBa BBQ Menu Best Seller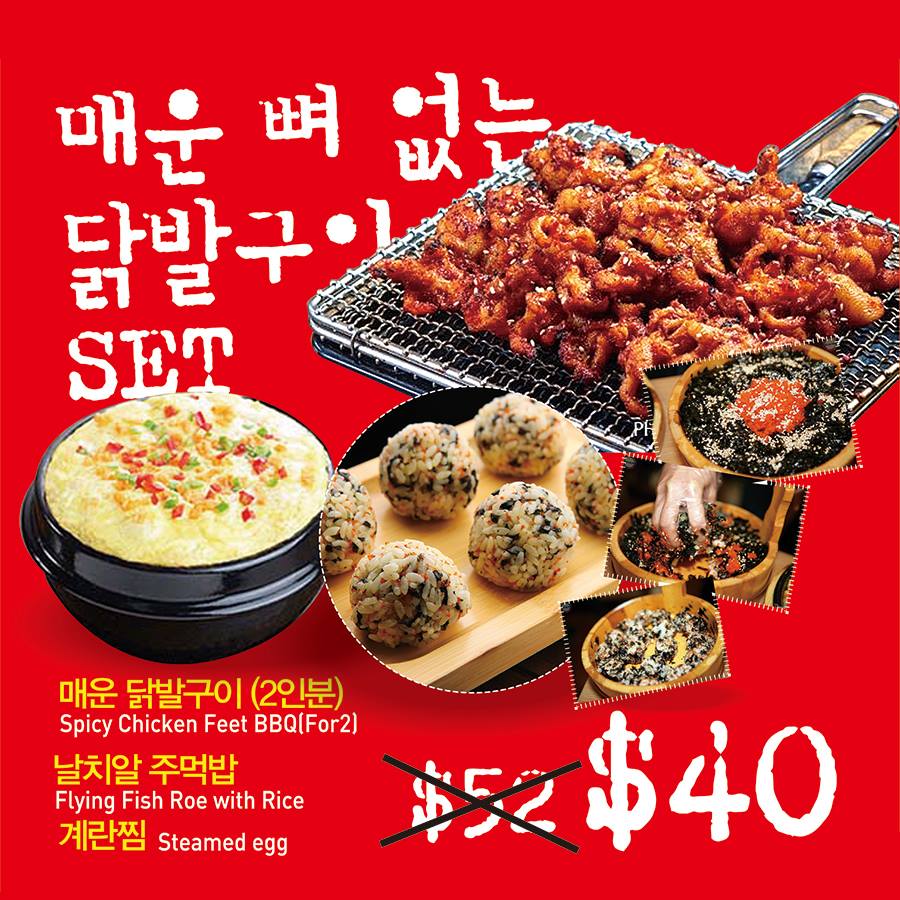 I believe that this restaurant has its menu at its best. All you need to do is to come and try to be fascinated and get captivated by each set of choices. Love the piquant appetizing KIMCHI, the soothing Soup Noodles, and the exciting aroma and taste of beef that is luscious and not excessively greasy with fat. Also, the Pork belly has a thick cut and is well-cooked. It is amazing and flavorful, the best BBQ that you will get a taste of.
O.BBa BBQ Kimchi
Do not miss out on the most popular Korean food that will complete your meal, 'KIMCHI'. Made from fermented vegetables, Kimchi is made of napa cabbage, carrots, and daikon radish and spiced with ginger, garlic, and Korean chili with added flavor. This tangy appetizer can be eaten both as a side dish and a condiment that will enrich any insipid dishes. Watch Out! Once tasted, you might get captivated by its mesmerizing flavor. Oops! eating KIMCHI does not only give the joy of eating but also a health benefit.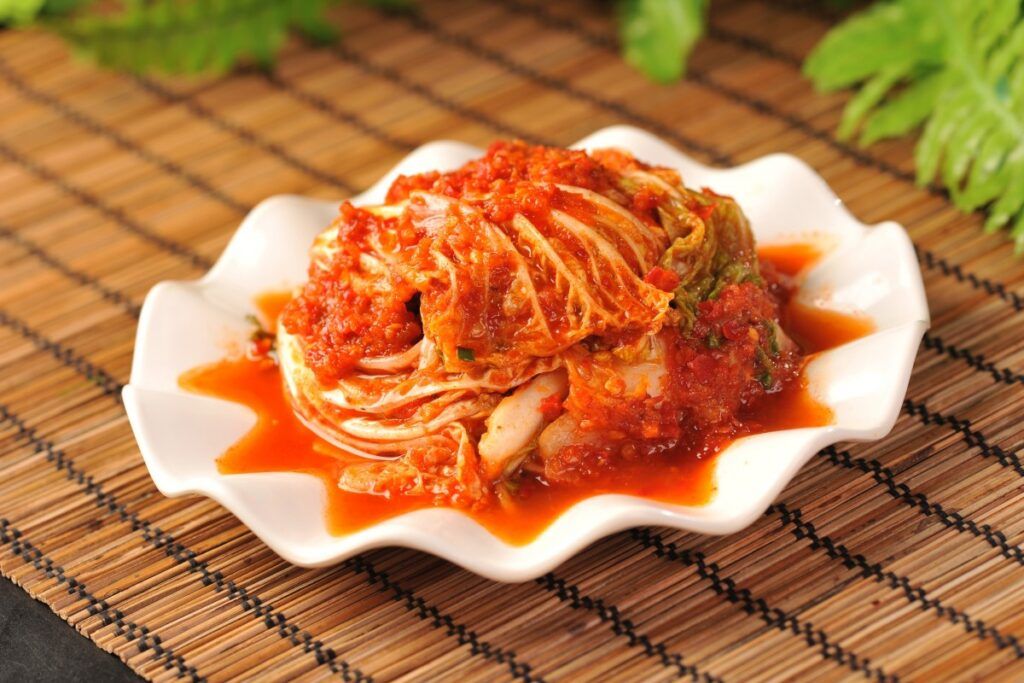 The preparation is long-sighted but the more it is preserved the more it becomes appetizing. Probiotic bacteria are developed during fermentation. As these bacteria flourish, they 'pre-digest' the vegetables, hence improving the number of nutrients. I was astonished by the scientific study that this food produces a 'probiotic' and a 'prebiotic' element that helps boost and supports the microbiota of our body.
O.BBa BBQ Jjamppong
Jjamppong 짬뽕 a Korean spicy noodle soup dish gains its popularity in Singapore. Made of fresh noodles mixed with vegetables and fresh spicy seafood broth, this soup is a must-try dish. Bear in mind dear consumers, we do not eat just to satisfy our cravings or fill our hunger, but we eat to nourish our bodies. Jjamppong is a great source of nutrients such as protein, carbohydrates, vitamins, and minerals that sustain good health conditions.
Jjamppong / Jjampong (짬뽕) noodle soup that is loaded with various types of seafood with a blazing red-hot soup may overwhelm others, but this soup is invigorating and soothing more likely during rainy days and cold weather. Visit this restaurant and try this talk-of-the-town dish only in O.BBa, the best Korean Restaurant here in Singapore.
O.BBa BBQ Menu Delivery
Want to eat in the comfort of your home, office, or school? O.BBa BBQ restaurant delivers right to your doorstep from Tuesday to Sunday. Just pick a menu that you enjoyed and delighted in.
To purchase an order at O.BBa BBQ restaurant Singapore simply looks for O.BBa BBQ/Facebook and send a message thru Facebook messenger or you can just click this link: https://wa.me/658809550 to redirect you to WhatsApp for easy order or contact the restaurant @ telephone number +65 6222 0840.
Island-wide delivery is also accessible. O.BBa BBQ Restaurant also uses Adhoc grab rides, FoodPanda, and GrabApp for delivery. If you like eating O.BBa food dishes and don't like going therein, this restaurant will surely get to reach you just place your order and hang on while waiting for your orders to arrive. Relish every bite of your meal!
Social Media Pages
The O.BBa BBQ has an online presence. From its social media, you can always get the latest status and updates about the O.BBa BBQ menu, prices, and its current promo. That's why it is highly advisable that you follow them so you will not miss any latest news about them. To follow them, simply visit the official social media pages of O.BBa BBQ below:
Facebook: https://www.facebook.com/obbabbqtanjongpagar/
Instagram: https://www.instagram.com/o.bba_bbq/
Conclusion
Sustaining an in-the-moment consciousness of the food and drink you put into your body is called mindful eating. Lots of us, being busy with our daily lives today often make mealtimes rushed affairs. We find ourselves eating whatever is available without thinking about how our bodies can benefit from these foods. But, on the O.BBa BBQ menu, there is no need to hesitate or doubt that their food was not prepared with mindfulness that our body could profit.
Here are some helpful tips for mindful eating:
Slow down and take a breaks
Derive greater pleasure from the food you eat
Make healthier choices about what you eat
Improve your digestion by eating slower.
Eat in a healthier, more balanced way.
Don't just eat good food, let's talk about it too. Relax, enjoy and have mindful eating at O.BBa BBQ Restaurant.