You should read this if you intend to sample Swensen's menu in Singapore. They provide a wide variety of delectable and motivational selections that will satisfy you and give you the energy you need to finish the remainder of your day. The menu has been divided into categories based on the mood you're in.
Swensen's Menu Price List [Updated]
MENU
PRICE (SGD)

Popular Swensen Menu

Spaghetti Aglio Olio
$9.66
Deep-fried Mushrooms
$7.38
Fish and Chips
$16.69
Chicken Baked Rice
$14.87
Mac 'N' Cheese
$14.87
Mozzarella Cheese Sticks
$9.52

Special Deals at Swensen Singapore

Spaghetti Aglio Olio
$9.66
No Meet U Pasta
$10.41
Caesar Salad
$7.94

Slidin' in

Box of 6 Sliders
$23.90

Best Sellers

Deep-fried Mushrooms
$7.38
Fish and Chips
$16.69
Chicken Baked Rice
$14.87
Mac 'N' Cheese
$14.87
Baked Spaghetti Bolognaise
$16.69

Sides

Hot U.S. Fries and Dips
$6.42
Sweet Potato Fries
$10.59
Chicky Cheese Fries
$11.66
Breaded Shrimps
$9.52
Calamari Rings
$8.45
Spice 'N' Chic
$9.20
Rodeo Wings
$10.59
Buckaroo Wings
$10.59
Meatballs in Tomato Sauce
$10.27
Mozzarella Cheese Sticks
$9.52
Deep-fried Mushrooms
$7.38

Pizza

Margherita Pizza
$15.94
Pepperoni & Cheese Pizza
$18.08
Hawaiian Pizza
$17.01

Fish

Fish & Chips
$16.69
Battered Fish & Chips
$17.01
Grilled Fish with Meunière Sauce
$18.08
Grilled Fish Sambal
$17.01
Pesto Salmon
$20.22

Poultry

Breaded Chicken
$17.01
Crispy Cornflake Chicken
$17.01
Chicken in the Basket
$17.01
Farm Roast Chicken with Herbs Gravy
$17.01
BBQ Chicken
$16.69

Sourdough & Sandwiches

Sourdough 49ers Chicken
$15.94
Philly Cheese Steak Sandwich
$17.01
Swensen's Chicken Sandwich
$14.55

Soup

Creamy Mushroom
$8.45
Clam Chowder
$8.45

Shakes and Blends

Milk Shake
$6.42
Malted Milk Shake
$6.42
Fruzer Shake
$8.03
Mango Tango Yogurt Smoothie
$6.42
Strawberry Fields Forever Yogurt Smoothie
$6.42
Berries Merry Yogurt Smoothie
$6.42
Strawberry Cranberry Yogurt Blends
$6.42
Zesty Mango Yogurt Blends
$6.42
Mango and Lychee Ice Blended
$6.42
Soursop Ice Blended
$6.42

Testing Fights

Topless 15
$17.98
Chocolate Fantasy
$16.91

Crunchi Cones

Classic Vanilla
$6.21
Choco Pop
$6.21

Gourmet Coffee

Freshly Brewed Coffee
$4.82
Espresso
$4.82
Cappuccino
$5.89
Café Latte
$5.89
Mochaccino
$5.89
Iced Coffee
$5.35
Iced Latte
$6.42

Tea

Hot Black Tea
$3.96
Hot Camomile Tea
$4.82
Hot Earl Grey Tea
$4.82
Hot Green Tea
$4.82
Hot Peppermint Tea
$4.82
Iced Lemon Tea
$5.35
Iced Peach Tea
$6.31

Combo with Coca Cola

Family Set for 2
$45.00
Family Set For 3
$67.00
Family Set for 4
$89.00
Family Set For 6
$135.00
Family Set for 8
$179.00

Ramadan and Mother's Day Set

Swensen's Bagus Burger
$16.91
Goreng Pisang Split
$14.77
Jom Makan Set For 1
$31.30
Jom Makan Set For 2 (UP 65.38)
$55.57
Jom Makan Set For 4 (UP 156.43)
$109.50

Ice Cream and Froyo

Basil-Lime Ice Cream Pint
$11.80
Pineapple Tart Ice Cream Pint
$11.80
Dark Chocolate Orange Ice Cream Pint
$11.80
Earthquake in a Box
$25.47
Jumbo Banana Split
$19.05
Strawberry Ice Cream Pint
$11.80
Cookies 'N' Cream Ice Cream Pint
$11.80
Sticky Chewy Chocolate Ice Cream Pint
$11.80
Mocha Almond Fudge Ice Cream Pint
$11.80
Lower Sugar Chocolate Ice Cream Pint
$11.80
Durian Supreme Ice Cream Pint
$16.80
Maple Walnut Ice Cream Pint
$11.80
Vanilla Pint
$11.80
Sticky Chewy Chocolate Sundae
$12.63
Chocolate Crunch Sundae
$12.63
Durian Supreme Sundae
$13.70
Salted Gula Melaka Heaven Sundae
$12.63
Coit Tower Sundae
$13.70
Hazel Daze Sundae
$12.63
Macadamia Mania
$12.63
Merri-Mint Sundae
$9.42
Hot Fudge Sundae
$9.42
Strawberry Sundae
$9.42
Gold Rush Sundae
$10.49

Impossible Burgers

Build Your Own Impossible Burger
$11.66
Swensen's Impossible Burger
$15.94
Rendang Impossible
$17.01
Mushroom Impossible
$18.08
Garlic Aioli Impossible
$17.01

Baked Rice

Curry Chicken Baked Rice
$15.19
Fish Baked Rice
$15.19
Fisherman's Catch Baked Rice
$15.94
Salmon 'N' Mushroom Baked Rice
$15.94
Chicken Baked Rice
$14.87

Pasta

Teriyaki Chicken Pasta
$18.08
Oriental Chili Fish Pasta
$18.08
Thai Curry Pasta
$19.15
Black Pepper Seafood Pasta
$17.76
Seafood Arrabbiata Pasta
$17.76
Crayfish Pasta
$19.15
Baked Spaghetti Bolognaise
$16.69
Salmon 'N' Mushroom Pasta
$17.76
Spaghetti Carbonara
$13.80
Beef Lasagne
$17.01
Mac 'N' Cheese
$14.87
Go Green Lasagne
$13.80

Meats

Ribeye Steak
$25.57
Sirloin Steak
$23.43
Lamb Chops
$22.36
We Meat Again Combo
$26.64

Burgers

Double Cheese Beef Burger
$18.08
Swensen's Ultimate Chicken Burger
$16.69
Mega Burger
$18.08

All Day Brunch

Southern Style Chicken 'N' Waffle
$15.94
Omelette
$14.55

Salads

Rocket Salad with Honey Truffle Vinaigrette
$14.87
Prawn and Fruit Salad
$13.80
Smoked Salmon Salad
$14.55
Caesar Salad with Breaded Chicken
$13.80
Pulled Chicken Salad
$13.80
Caesar Salad with Breaded Fish
$13.80

Sweet Treats

Swensen's Special Ice Cream Cake
$50.29
Choco Rocher Ice Cream Cake
$50.29
Ultimate Strawberry Ice Cream Cake
$50.29
Mango-ificent Ice Cream Cake
$50.29
Cookies N Cream Ice Cream Cake
$50.29
Enchanted Blackforest Ice Cream Cake
$50.29
Black Forest Gateau Ice Cream Cake
$40.66
Tropical Mango Ice Cream Cake
$40.66
Swensen's Rainbow Ice Cream Cake
$40.66
Gift Me Ice Cream Cake
$40.66
Sticky Chewy Chocolate Ice Cream Cake
$50.29

Thirst Quenchers

Hot Milo
$4.49
Iced Milo
$5.14
Root Beer
$4.82
Orange Juice
$4.28
Apple Juice
$4.28
Hot Chocolate
$4.82
Coca Cola
$3.10
Sprite
$3.10
Fanta Grape
$3.10
About Swensen's
Since then, more than 180 ice cream varieties have been developed and are now available for both children and adults to enjoy, earning Earle Swensen's the title of "America's Ice Cream Man." Ice cream enthusiasts must have agreed, since there are already more than 200 Swensen's ice cream shops worldwide, including ones in South America, Asia, and the Middle East.
When Swensen's first arrived in Singapore in 1979, it quickly won over customers with its delectable ice cream sundaes and welcoming, unpretentious attitude. For leisurely lunches or to mark important occasions, friends and family assemble in the warm and inviting booth chairs with the tiffany lights that have become their signature.
Swensen's Menu Best Seller
Grilled Fish with Meuniere Sauce – One of the well-known dishes from Swensen's menu is the grilled fish with Meuniere sauce. Fish that is grilled is cooked fast on a high heat source. It tastes great, crunchy, and mouthwatering. Serve with Meniere sauce to enhance the flavor. It is a reliable resource for weight loss.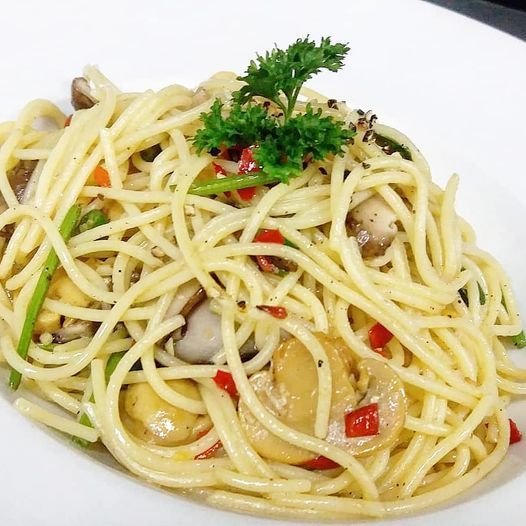 Spaghetti Aglio Olio – It assembles quickly and tastes deliciously fresh. complements any protein or vegetable wonderfully. A common Italian meal prepared with oil and garlic is known as spaghetti aglio e olio.
Mozzarella Cheese Sticks – Rich and cheesy with a hint of tartness, the flavor is perfectly balanced with salt and acidity. The main drawback is that some of the threads peel off as thin, obtrusive hairs, which some people may find appealing. The mozzarella cheese in mozzarella sticks should be mild, creamy, and slightly salted. The breading ought to be delicious and toasted. If the coating is properly seasoned, some brands may lean more toward the Italian seasoning side while others may be a little milder.
Swensen's Best Seller Cake
Sticky Chewy Chocolate – One of Swensen's famous Menu ice creams is Sticky Chewy Chocolate. It was unintentionally damaged by the mixer, which led to its inadvertent discovery
Tropical Mango Ice Cream Cake – It has the flavors of mango and ice cream. Enjoy the ice cream cake and both delicious sweets together! A mango-flavored ice cream cake with a tropical touch would be the perfect remedy for the summer's oppressive heat. Give mango ice cream cake a try if you want to indulge in a cool and refreshing treat.
Swensen's Best Salads Menu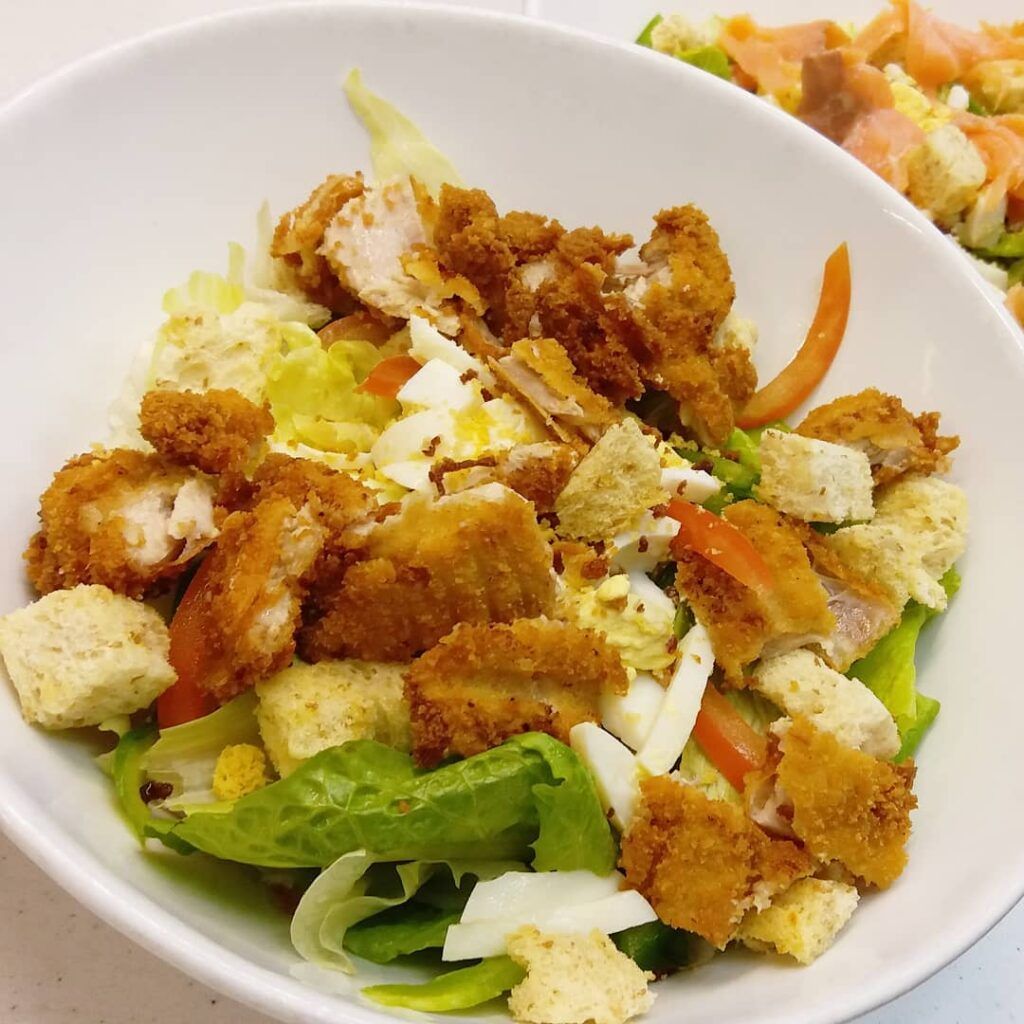 Caesar Salad with Breaded Chicken – The emulsion's richness comes from the egg yolks, but the flavor of Caesar salad dressing is mostly due to the umami-rich anchovies.
Smoked Salmon Salad – Smoked salmon with a delightful homemade honey dijon dill dressing will elevate your next salad. It removes the uncertainty surrounding what to eat and provides a simple, healthy alternative. You'll feel energized and satiated after eating this delectable salad with salmon, whether it's for lunch or supper.
Swensen's Best Main Courses
Avocado Honey Toast – It combines the classic kaya toast from the coffee shop with the avocado toast from the hipster café, two Singaporean morning staples. The combination is blended with honey for a sweet yet delicate flavor that takes away the cloying heaviness that typically discourages people from eating avocado and then sandwiched between ciabatta bread. served with hash browns, scrambled eggs, and a light salad.
Buckaroo Wings – The Buckaroo Chicken Wing is one of several delicious and irresistible appetizers on Swensen's menu, and it's the new kid on the block. It's the best naughty snack to share at the table while you wait for more dishes because of its deliciously crispy outside and soft and juicy interior. For a sweet and tangy dip, the wings are served with a small pot of homemade pineapple barbecue sauce.
Fisherman's Catch Baked Rice – Both children and adults like the baked rice meals at Swensen's. The most recent addition to the menu, in addition to fish and chicken, is a seafood feast. Over a bed of lemongrass-infused rice, fiery tomato sauce, and melting mozzarella, there was a magnificent assortment of fresh fish.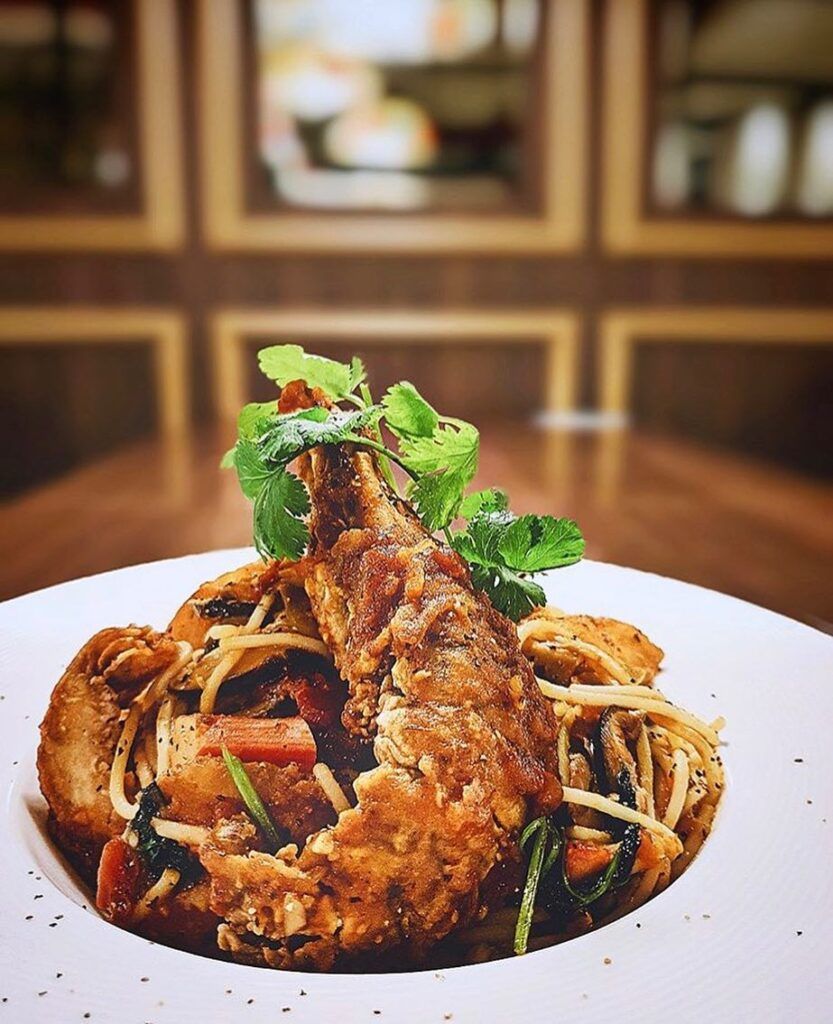 Crayfish Pasta – Choose a little nicer crayfish pasta if you have an even stronger appetite for seafood. This was originally a previous holiday special that was resurrected due to demand. The acidic tomato sauce spaghetti, which resembles a piece of art, is topped with a chunk of crayfish and includes substantial fish and crab sticks.
Deep Fried Salmon with Chilli Jam – Many generations have tried and enjoyed Swensen's famous battered fish and chips. Get a load of this delicious fish that has been deep-fried! The salmon is delicate even if it is a tad bland, having been lightly seasoned and cooked to crispy and golden. It is served with beautiful, hot chili shreds that have been caramelized and candied. Be careful since it even has chili seeds scattered all over it.
Swensen's Promotion
As of this writing, here are some of the promotions that Swensen's offers. If you do not see these, it is advised that you visit their website at swensen.com.sg.
Free Fried Chicken Ice Cream Pint – with every takeaway order any of the Fried Chicken main dishes or Ice Cream Cake
Asian Delight – the best of both Western and authentic Asian cuisine in one place
Salmon Quesadilla with Iced Milo
Premium Mao Shan Wang with Sea Salt Gula Melaka Ice Cream Cake
Weekday student special
New Improved Recipe
Talk to Swensen's Singapore Staff
If you would like to send the Swensen's Staff your queries about their food menu, current offers, or prices, you can always send them a message via their email, website, or social media pages. To contact them, you can refer to the following links:
Website: https://www.swensens.com.sg/
Facebook: https://www.facebook.com/SwensensSingapore/
Instagram: https://www.instagram.com/swensenssingapore/
Email: [email protected]
Swensen's Menu Delivery
Most citizens of Singapore are busy, they do not have the luxury of time to visit a place that is busy and is serving a lot of people. You can order through, Deliveroo, Foodpanda, or the GrabFood app. You can even surprise your loved ones with their iconic Sunday offerings.
Conclusion
One of those well-known brands, Swensen's Menu, continues to be a public favorite throughout your life. It's the perfect place for family get-togethers or a casual date because of the relaxed environment, reasonable prices, and wide variety of food options. By consistently reimagining the flavors they give and developing recipes in line with dietary trends and lifestyle choices, it is able to maintain its timeless appeal. In addition to its typical specialties, its most recent overhaul includes a number of new menu items. Swensen assures a delicious dinner no matter the occasion by paying close attention to clients' dietary, health, and financial concerns.