The Breadtalk menu features freshly-made bread, pastries, cakes, and beverages. Their products are known for their distinct flavors and creative presentation, and there is something for every palate. They also have savory buns like the Ham and Cheese Bun and healthier options like wholegrain bread and low-sugar cakes. Breadtalk also offers a variety of hot and cold drinks, including coffee, tea, and fresh fruit juices, in addition to their baked goods. They also cater for special events and other occasions.
You can find the updated pricing information for the Breadtalk menu below.
MENU
PRICE (SGD)

Best Mum Ever

Blueberry Milky Way
$4.50
Blueberry Steam Cake
$1.60
Graceful Lychee
$41.48
Mochi Cheese
$2.50
Only Yam
$41.48
Pulut Hitam Marble
$3.20
Purple Rice Toast
$4.60
Yammy Croissant
$3.00
Yammy Lava
$2.30

Value Bundles

Flosss Lovers
$12.20
All-Star Bundle
$11.20
Best Seller Bundle
$12.00
Donut Bundle
$11.00
Breakfast Delight (Wholemeal)
$9.00
Breakfast Delight (Original)
$8.80
Muffin Delight Bundle (Set of 6)
$9.00
Marble Chocolate
$9.00

Cakes

Blueberry Steam Cake
$41.48
Graceful Lychee
$41.48
Only Yam
$38.80
Chantilly
$28.40
Pretty Pink
$24.60
Salted Caramel
$40.80
Mangococo
$40.80
Dark Forest Gateau
$15.60
Pandan Chiffon Cake
$12.60
Japan Light Cheese Cake
$2.00
Honey Marble (Slice)
$2.00
Marble Steam Cake
$2.10
California Raisin
$2.10
Original Cheese Steam Cake
$2.00

Customised Cakes

A Mermaid's Dream
$68.80
Graceful Mermaid
$68.80
Beautiful Mermaid
$68.80
Brilliant Blue Unicorn
$68.80
Elegant Unicorn
$68.80
Pastel Pop Unicorn
$68.80
Unicorn Romance
$68.80
Hershey's Love
$68.80
Lovely in Purple
$68.80
Lovely in Blue
$68.80
Lovely in Pink
$68.80
Choco Island
$68.80
Ms Violet
$68.80
Berries Paradise
$68.80

Toasts

Blueberry Milky Way
$4.60
Purple Rice Toast
$3.10
Premium White Toast
$4.30
California Toast
$6.00
12 Grain Toast
$4.80
Multigrain Toast
$3.30
Wholemeal Toast
$3.20
Milky Way
$6.00
Chocolate Marble Toast
$5.40
Gourmet Fruit Loaf
$5.40

Others

Palmier French Pastry
$11
Chocolate Song Song Cookie
$10.80
Caramel Song Song Cookie
$10.80
Limited Edition Tee
$14.90
Limited Edition Tee
$14.90
Traditional Sweet Tau Sar Piah
$7.50
Traditional Salty Tau Sar Piah
0.50$
Peanut Butter (250g)
$6.50
Nonya Kaya (100g)
$3.70
Hainanese Kaya (100g)
$3.70
Kaya Set
$6.60
About Breadtalk
Breadtalk is a popular bakery chain that was established in Singapore in the year 2000. The business is renowned for its distinctive bread and cake products that blend Asian and Western flavors really well. BreadTtlk now operates in over 16 countries and has over 500 stores worldwide.
Breadtalk's open kitchen concept, which allows customers to see how bread and cakes are made, is one of its distinguishing features. In addition, they take pride in creating their products with natural ingredients and making them using traditional baking methods.
Breadtalk Menu Best Seller
This menu is made up of different baked products that are mostly ordered by customers that visit Breadtalk.
Salted Caramel – This cake is a perfect combination of sweet and salty flavors. The moist and fluffy cake layers are filled with delectable salted caramel cream and topped with a smooth, creamy frosting and a sprinkle of sea salt. This cake is sure to please everyone.
Mangococo – This cake is a tropical delight that combines the sweetness of mangoes with the creaminess of coconut. The light and fluffy cake layers are filled with delicious mango and coconut cream, and the cake is topped with a generous amount of fresh mango chunks and shredded coconut.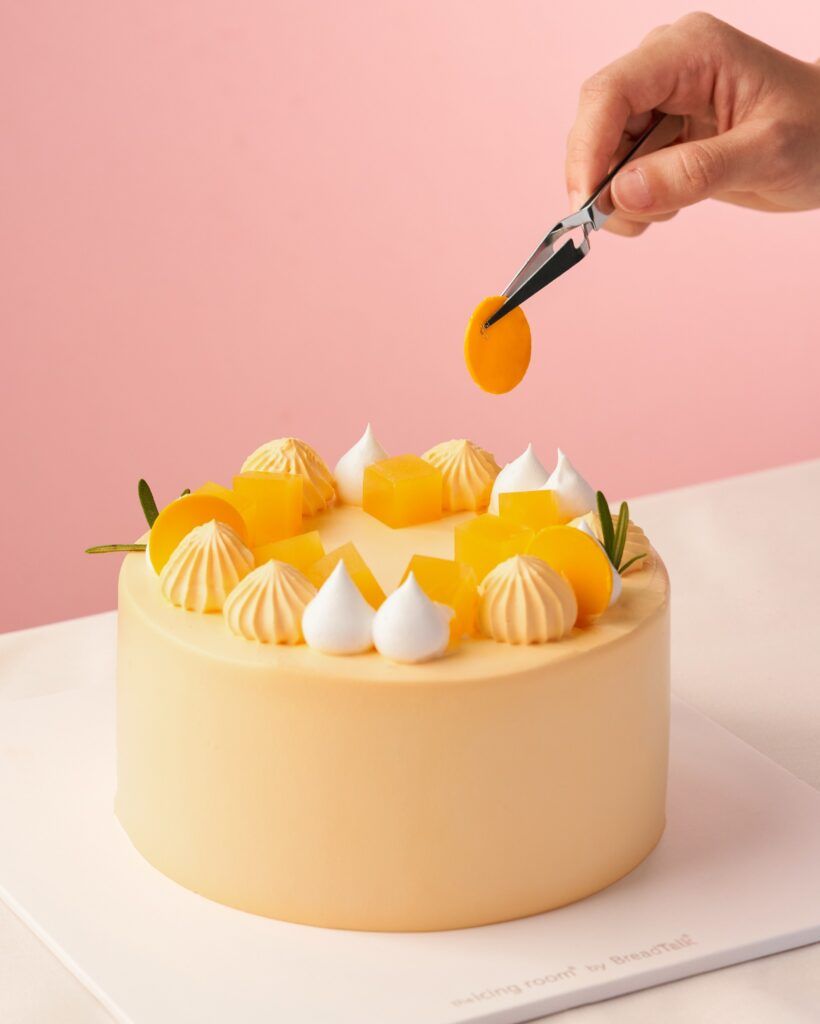 Dark Forest Gateau – It is a classic cake that never disappoints because its rich and moist chocolate cake layers are filled with creamy chocolate mousse and sour cherries. The cake is also topped with a luxurious chocolate ganache and more sour cherries giving it a more unique flavor.
Blueberry Steam Cake – This is a popular Asian-inspired dessert menu of Breadtalk is both light and fluffy. The cake is soft and spongy, decorated with juicy blueberries, and has a delicate floral aroma from the steaming process. This cake is ideal for anyone looking for a sweet treat without the heavy feeling of traditional cakes.
Only Yam – It is a unique offering that is ideal for those who enjoy a mix of sweet and savory flavors. The pastry has a soft buttery crust that is filled with a sweet and creamy cinnamon-spiced yam filling. This pastry is a delectable and unexpected treat that you should try when you visit Breadtalk.
Value Bundles
This menu contains bundles that allow customers to buy in large quantities at a much lower price than if they bought them individually.
Flosss Lovers – This bundle comes with four different types of bread: flosss, Raisin Flosss, Sausage Flosss, and Curry Chicken Flosss. Each one of these bread is generously filled with tasty meat floss, making it perfect for those who love savory bread.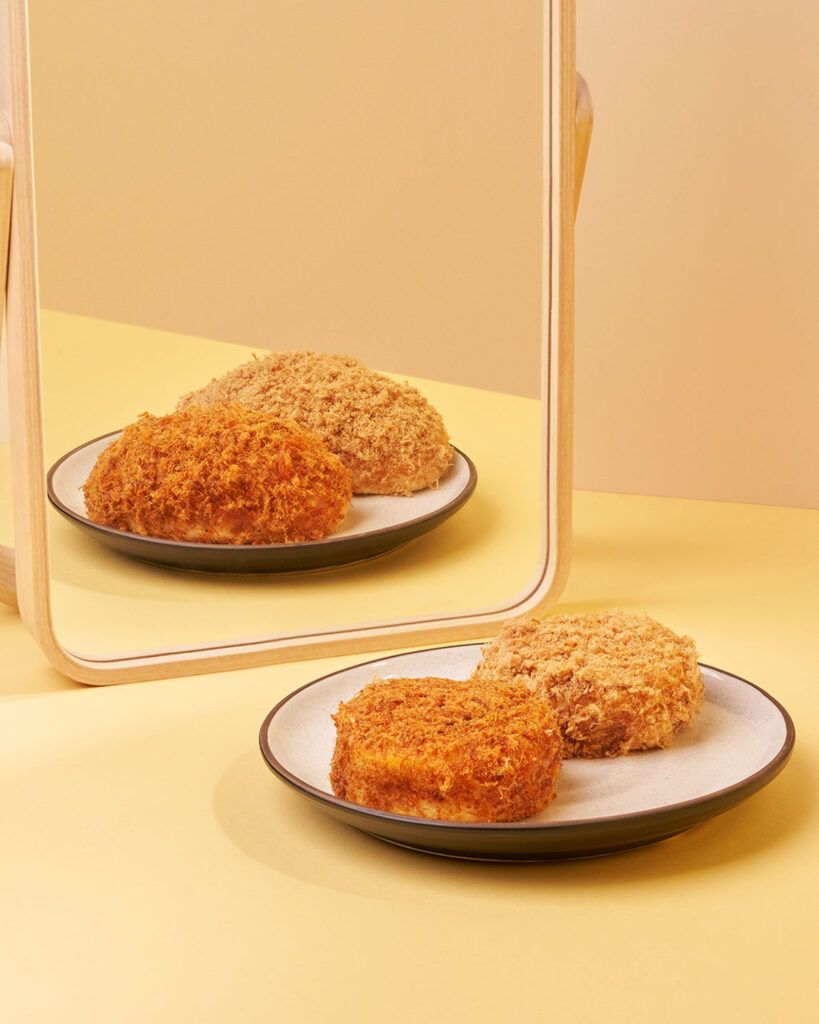 All-Star Bundle – The bundle is made up of six different types of bread: Pork flosss, Ham & Cheese, Chocolate Croissant, Tuna Bun, Butter Sugar Loaf, and Cranberry Cream Cheese. Each bread has its own unique flavor and texture, making it a great choice for sharing with family and friends.
Best Seller Bundle – The bundle consists of six different types of bread: flosss, Cheese Sausage, Pork flosss, Sugar Donuts, Chocolate Croissants, and Butter Sugar Loaf. Each bread is freshly baked and filled with delicious ingredients, making it a perfect choice for those who want to try out BreadTalk's most popular bread at a much lesser price.
Breadtalk Menu Cakes
This menu provides customers with cakes that are of different flavors and styles to cater to different tastes and preferences.
Pretty Pink – This cake features layers of pink sponge cake with raspberry cream cheese filling and is topped with fresh raspberries and pink chocolate shavings. It is a beautiful and delicious cake that's perfect for any occasion.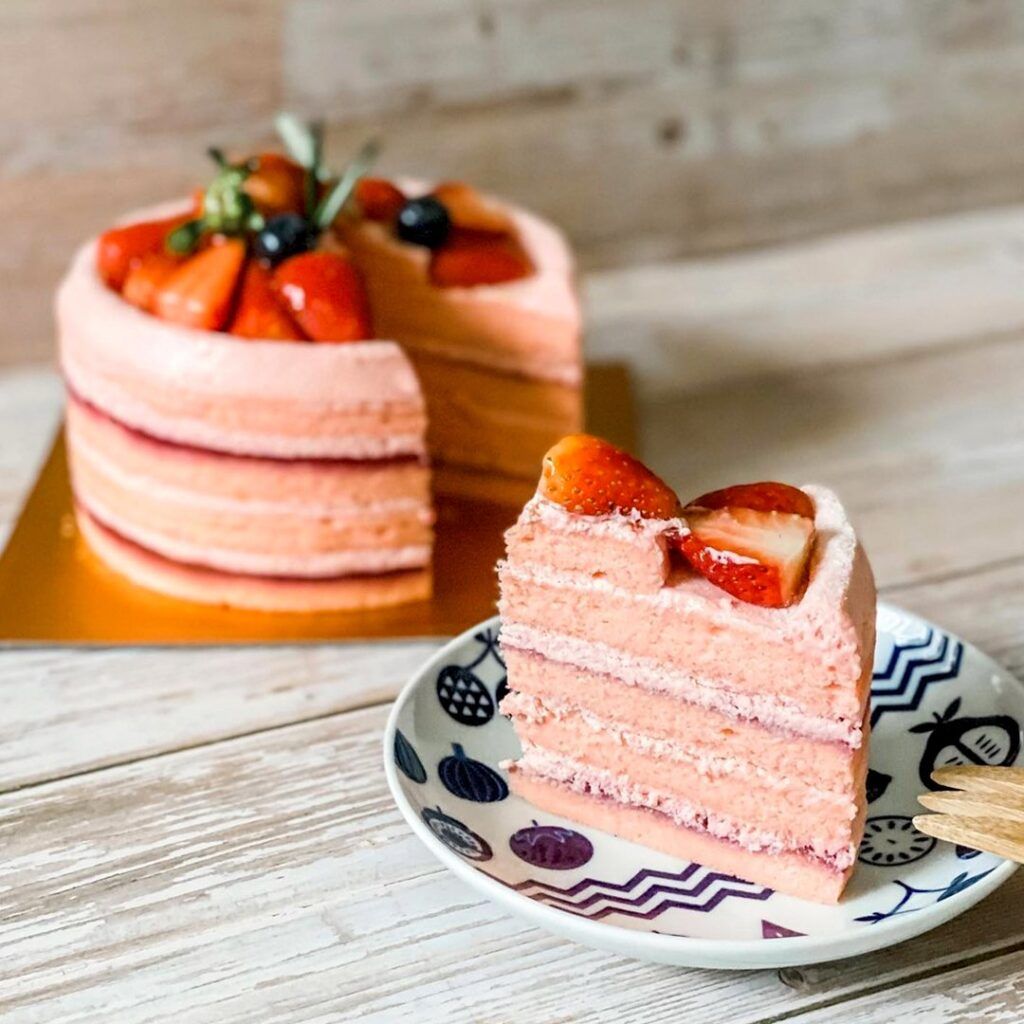 Graceful Lychee – This cake features layers of lychee sponge cake with lychee cream and is topped with fresh lychee fruit and a sprinkle of rose petals. It is both a refreshing and unique cake that's sure to impress and satisfy anyone.
Chantilly – This cake features layers of vanilla sponge cake with Chantilly cream and is topped with fresh berries and a sprinkle of powdered sugar. This cake is a great choice for those who prefer a more classic flavor profile.
Toasts
This Breadtalk menu is made up of delicious-tasting toasts each of which with different textures that make your dining experience more fun.
Blueberry Milky Way – The bread used in this toast is soft and fluffy, with a generous layer of blueberry filling and a sprinkle of streusel on top making it a great choice for a light breakfast or afternoon snack.
Purple Rice Toast – This toast is made with purple rice flour, which gives it a unique color and nutty flavor. It's a great option for those looking for a healthier bread option, as purple rice is known for its nutritional benefits.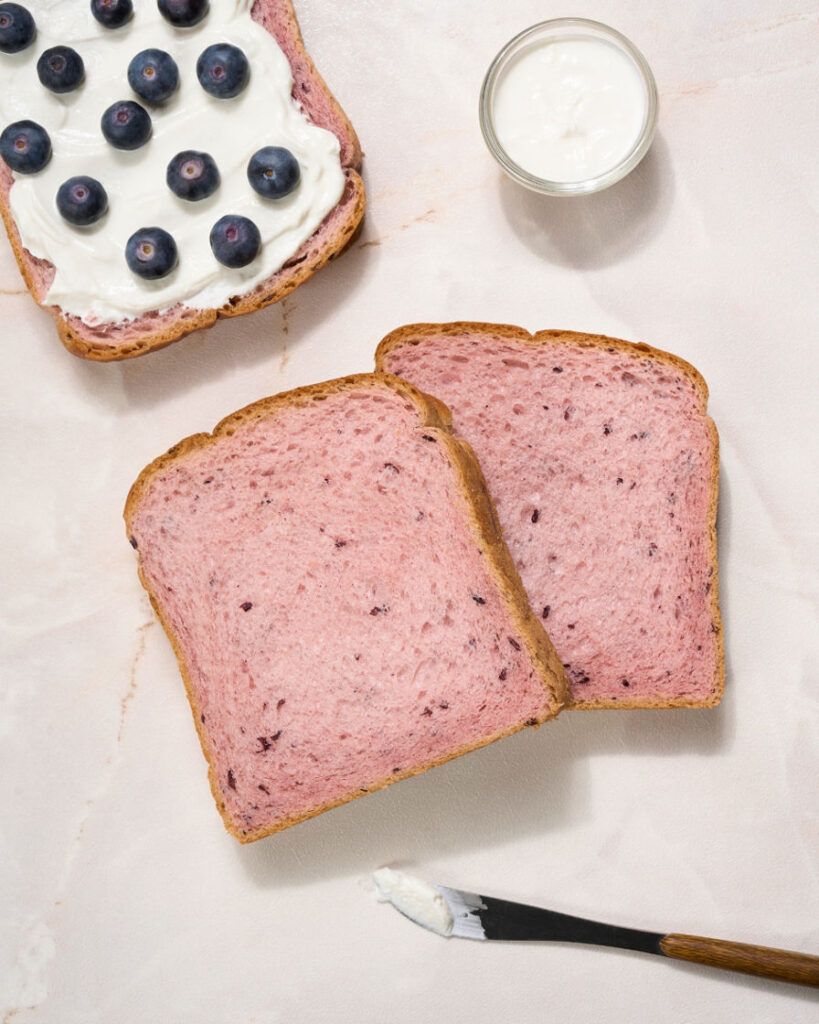 Premium White Toast – This toast is a classic and simple option that's perfect for any time of day. It is great on its own, or you can add your favorite spreads or toppings.
Other Menus
In addition to their mouth-watering baked goods, BreadTalk's menu also includes an array of other delectable options, such as sandwiches, buns, snacks, and beverages. This diverse menu is tailored to cater to a variety of tastes and preferences, ensuring that there's something for everyone to enjoy.
Breadtalk Menu Delivery
BreadTalk, a well-known bakery chain, provides a range of delivery options for its delicious products. Customers can conveniently place their orders through BreadTalk's official online ordering platform, known as BreadTalk e-store. Alternatively, they can also enjoy the convenience of having their orders delivered via popular food delivery services such as FoodPanda, GrabFood, and Deliveroo. With multiple delivery options, BreadTalk aims to provide its customers with a seamless and satisfying experience, whether they choose to indulge in its scrumptious baked goods at home or on-the-go.
Social Media Pages
Do you want some delicious baked bread and pastries? Follow BreadTalk on social media to know about their new items, discounts, and where to find their shops. Don't miss out on their tasty treats and visit them today!
Facebook: https://www.facebook.com/breadtalksingapore
Instagram: https://www.instagram.com/breadtalksg/
Twitter: https://twitter.com/sgbreadtalk
YouTube: https://www.youtube.com/channel/@breadtalksingapore301
Website: https://www.breadtalk.com.sg/contact-us
FAQs
What types of bread and pastries does BreadTalk offer?
BreadTalk sells a variety of breads and pastries, both sweet and savory. Some of their signature bread include Flosss, Fire Flosss, Sausage Standard, An Pan, and Wholemeal Cranberry Loaf.
Are there any promotions or loyalty programs available at BreadTalk?
Yes, BreadTalk offers various promotions and loyalty programs to its customers.
What are the operating hours for BreadTalk Singapore outlets?
Breadtalk's operating hours vary from branch to branch. It is best to inquire about the operating hours of the specific branch you wish to visit.
Is Breadtalk halal-certified?
Yes, Breadtalk has halal-certified outlets in Singapore.
Conclusion
The Breadtalk menu provides customers with an extensive selection of baked products, desserts, and drinks. Customers love their signature items, which include Floss buns, Fire Floss buns, and pillow cakes. They also sell limited-edition and seasonal items, as well as custom cakes. BreadTalk has become a popular destination for foodies in Singapore and beyond due to its unique and innovative creations.