Chick! Chick! Cock-a-doodle-doo! Oh, a rooster! What a great morning right? What's best during the morning? Of course a healthy and delightful breakfast! If you are ever thinking of what breakfast suits your day? Then I completely suggest a meal with Egg! The Eggslut menu in Singapore offers a wide selection of comfort foods that can definitely satisfy your satiety. Choose between egg sandwiches, cheeseburgers, egg salad, and a lot more!
All this time, Eggslut only aims to serve the best meal to its customers. What the company wants is to serve greatness in every munch on a single but enjoyable platter. At Eggslut, you can definitely enjoy your meal while having a comfortable stay, as it gives not just a great food selection but an ambiance that connotes one's life on the farm. If you want to try a wide variety of tasty egg dishes, then visit us at the different branches here in Singapore. Enjoy your wonderful breakfast with us and let's create a morning memory!
Eggslut Menu Price List [Updated]
You can find the updated pricing information for the Eggslut food items below.
Menu
Price (SGD)

Beverages

Bottled Beer
10
Bottled Water
3.5
Coke/Coke Zero
3.5
Craft Soda
4.5
Fresh Orange Juice
5.5

Coffee

Black (Hot / Iced)
4.5
Specialty Cold Brew Black
6
Specialty Cold Brew White
7
Specialty Hot Brew
5
White (Hot / Iced)
5.5

Sandwich

Bacon, Egg & Cheese Sandwich
12
Cheeseburger Double
17
Cheeseburger Single
13.5
Egg Salad Sandwich
10.5
Fairfax Sandwich
12
Gaucho Sandwich
23
Sausage, Egg & Cheese Sandwich
12

Sides

House-Made Buttermilk Biscuit
6
Salted Chocolate Chip Cookie
3.5
Side Salad
6
Truffle Hashbrowns
4.5

Specialty

Slut
11
About Eggslut
In the year 2011, Eggslut was established derives on the CEO's love and compassion for eggs. We may say that egg is just a staple food, however with the innovation that has been seasoned with every egg sandwich, a fine dining restaurant emerged.
The Eggslut's mission is to share its food with everyone. With that kind of ideology, they not just managed to create a single branch but succeeded in establishing a strong and powerful empire. Eggslut is really a fine restaurant that focuses on giving quality, consistent and excellent experience.
Your stay at Eggslut is a sure enchantment, so become part of its growing family. Get your pen ready and create an agreement in which you will benefit the most! Grab your free rewards and promo that is exclusive at Eggslut only.
Eggslut Menu Best Seller
People are aware of the special things that each industry offers. Of course, the food industry won't just stand back there and do nothing. So together with the positive feedback that the customers provided, Egglust enlist all the popular menus that the customers bought repeatedly. So if you are a new customer, then the following meal is the preferred dish that you should purchase.
Buttermilk Biscuit – The Eggslut offers this limited-time meal which can only be purchased until supplies last. This house-made buttermilk biscuit can be enjoyed with your own choice of dressing; nonetheless, the house offers a classic buttermilk biscuit with honey butter on the side.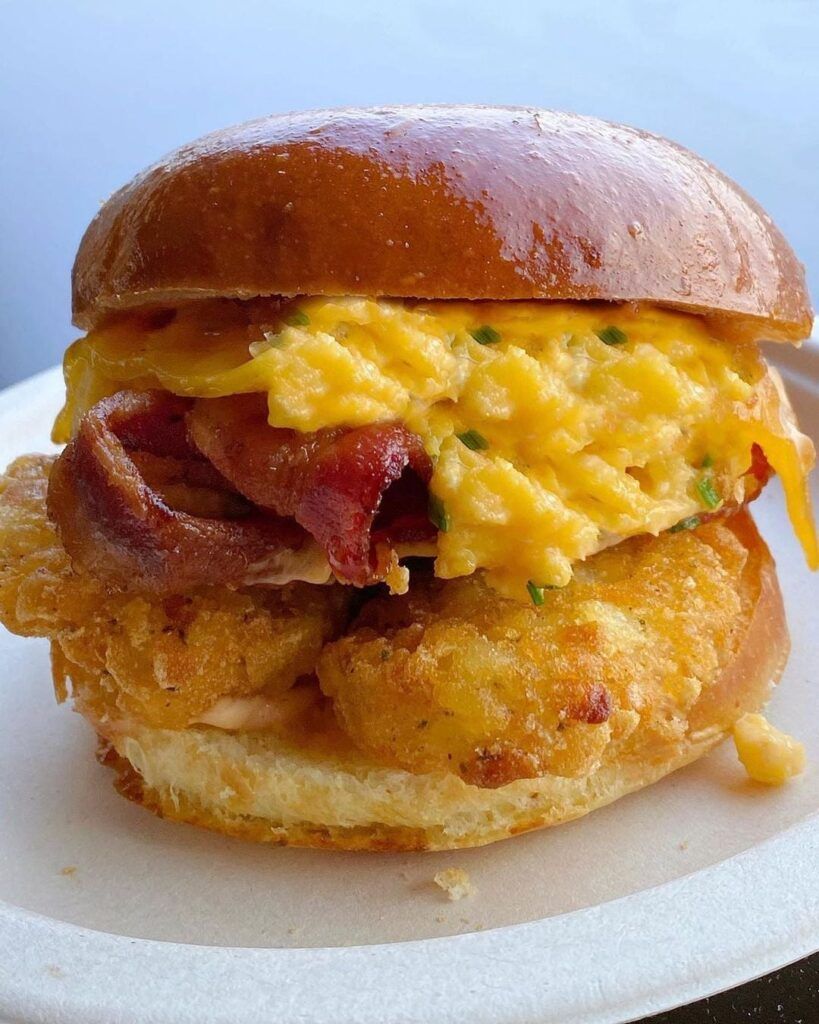 Fairfax Sandwich – Love to have a special brioche bun? Then I recommend you to purchase this Eggslut menu; it is freshly seasoned with caramelized onion, cheddar cheese, and soft-scramble eggs with special sriracha mayo on top!
Gaucho Sandwich – dressed with arugula in a soft and fluffy brioche bun, a wagyu experience can be cherished! This specific sandwich is crowned with chimichurri sauce, red onions, and of course the cage-free medium egg!
Best Eggslut Menu Sandwich
Memorable moments at Eggslut require a memorable meal, so if you are aiming for that single coddled egg memory that you can always cherish infinitely, then I personally recommend trying the menu's best-of-the-best meal that Eggslut offers!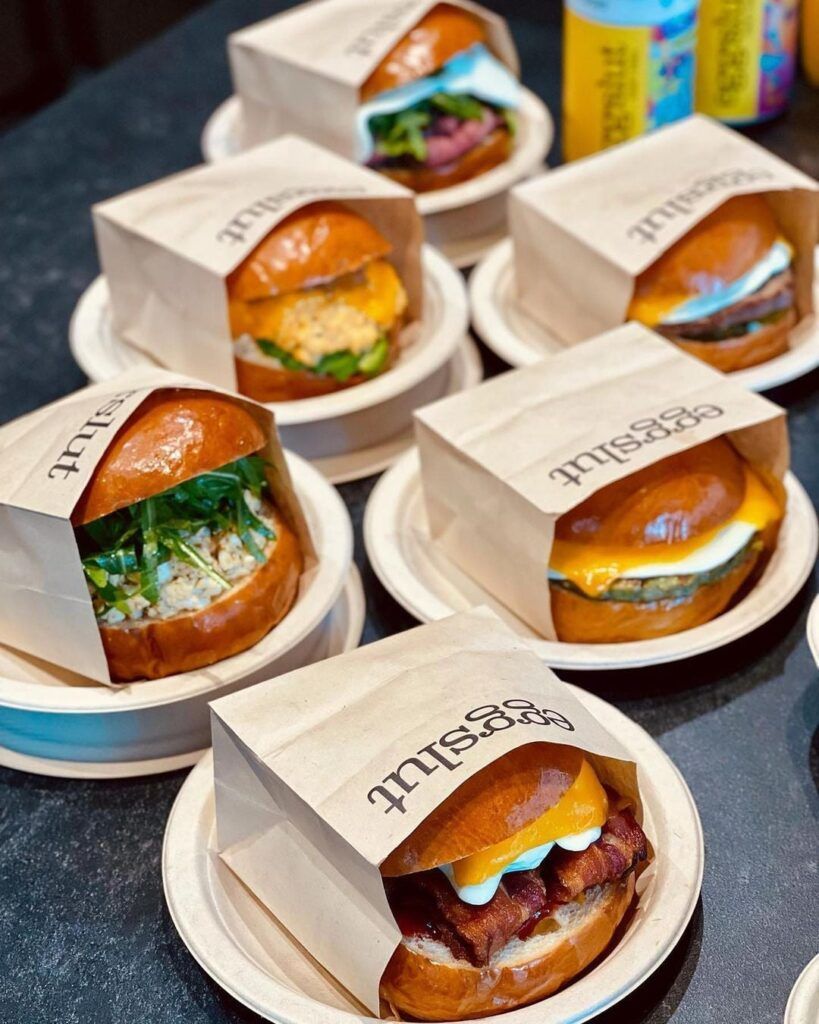 Do you even wonder how this sandwich is crafted? Cooked in a glass jar finish off with chives and gray salt which gives an additional kick to the slut itself. In addition to its special taste, a slice of baguette is added to your platter of glee. Still, enjoying what you read? Then be ready as the cage-free coddled egg was added on top of the house-made potato purée.
If you are wondering if this meal is costly? Do not worry because you can maximize your stay at Eggslut and enjoy this special menu for eleven (11) dollars only! So book a meal today and have a great morning ahead!
Eggslut Menu Delivery
We cannot argue that an egg breakfast in your own dining is the best and the most comfortable experience! So if you plan to have an Eggslut at the convenience of your own home, you can order Eggslut online through different food servicing apps.
First on the list would be FoodPanda, just fill in the required details from the website or the app and book your own breakfast today. Doordash also offers delivery with different Eggslut outlets. Lastly, Grab food also announces its support for Eggslut door-to-door delivery. Set your cravings up, choose your payment method, and pick your own cup of medicine which can surely cure your famine.
If you wish to know the pick-up address and the nearest Eggslut outlet within your vicinity, then you can just visit Scotts Square in Singapore. The exact address of the main Eggslut outlet is 6 Scotts Road #01-12, Scotts Square, Singapore 228209. It is open daily from 8 am to 9 pm. Rest assured that a side-wide delivery is available at Eggslut.
Social Media Pages
Do you love the foods on the Eggslut menu? Then why not follow them on their official social media pages? Subscribing to them allows you to get updated with the latest news about their foods and promo. Below, we listed the official pages that they use as well as their website.
Website: https://www.eggslutsg.com/
Facebook: https://www.facebook.com/eggslutsg/
Instagram: https://www.instagram.com/eggslutsg/
FAQs
Why is Eggslut called Eggslut?
Eggslut is derived from the passion and compassion that Chef Anthony Bourdain poured into each meal that he creates. Since he had this behavior of adding eggs to each meal that he presents, he then manage to create his own signature dish named "Eggslut". You can ultimately enjoy your egg cravings at Eggslut.
Why is Eggslut so popular?
Eggslut is so popular to the point that the queue line doesn't end as the restaurant closes at 9 pm. Since Chef Anthony Bourdain doesn't like to disappoint a single customer, they are trying their best to serve at a faster rate while still harboring that quality and great food experience.
Since its popularity dominates Singapore, I really suggest you come early to Scotts Square to have your fine-dining Eggslut experience.
What time does Eggslut Singapore Open?
As per the above-mentioned details, Eggslut Singapore is open daily! You heard it right? There will be no day offs for Eggslut because they want to give a daily platter of blessings to all the Singaporean out there.
The operating hours of Eggslut Singapore run from 8 am up until 9 pm. Just pay us a visit at Scott's and be as early as you can because the line will queue at a faster rate.
Conclusion
As the day passes by, we may stumble upon foods or meals which aren't nutritious and delicious at all. With the idea of Chef Anthony Bourdain, he envisioned serving not only nutritious food on the Eggslut menu but quality and constant food.
The reason why a lot of individuals stayed at their specific and favorite restaurant is due to its consistency. Being able to give a consistent design, taste, and nutrients is an asset that every company should have. At Eggslut, you can practically enjoy your meal at a lower cost! So invite your favorite friends and let's all have a divine food experience!