In the mood for fruit? In the mood for coffee, milk tea, or juice? Sounds like you're in the mood for Fruce! Fruce is a brand that offers fruit-related products. They offer products such as healthy drinks, coffee, and tea! Whatever you're in the mood for, they offer any drinks that you want. Now, if you want to learn more about the Fruce menu, prices, and promo, then continue reading this article.
Fruce Menu Price List [Updated]
MENU
PRICE (SGD)

Fruce Chiller

Fruce Chiller
$9.90

Avocado

(M) Avocado Coconut
$6.20
(L) Avocado Coconut
$7.40
(M) Avocado Coffee
$6.50
(L) Avocado Coffee
$7.90
(M) Chocolate Hays Avocado
$6.70
(L) Chocolate Hays Avocado
$8.30
(M) Avocado Cempedak
$7.10
(L) Avocado Cempedak
$9.20
(M) D24 Durian Avocado
$7.10
(L) D24 Durian Avocado
$9.20

Grab Coconut

(M) Coconut Mocha
$5.00
(L) Coconut Mocha
$6.50
(M) Taro Coconut
$6.50
(L) Taro Coconut
$7.70
(M) Coconut Fruce
$6.50

Fusion

(M) Coffee Nagoya Milk Tea
$4.90
(L) Coffee Nagoya Milk Tea
$6.10
(M) Ernst Grey Milk Tea
$5.30
(L) Ernst Grey Milk Tea
$6.70
(M) Milk Tea Nakiato
$5.30
(L) Milk Tea Nakiato
$6.50
(M) Mochi Milk Tea
$6.00
(L) Mochi Milk Tea
$7.40
(M) Mango Sago
$6.40
(L) Mango Sago
$7.60
(M) Singapore Crush
$7.10
(L) Singapore Crush
$8.30

Refresh

(M) White Peach Tea
$5.00
(L) White Peach Tea
$6.50
(M) Pink Lychee Tea
$5.50
(L) Pink Lychee Tea
$6.70
(M) Fuji Pear
$5.50
(L) Fuji Pear
$6.70
(M) Ume Plum Shirozou
$5.50
(L) Ume Plum Shirozou
$6.70
(M) Passion Soursoup
$5.90
(L) Passion Soursoup
$7.30
(M) White Grape Okayama
$6.00
(L) White Grape Okayama
$7.40
About Fruce
Fruce is a Local Singaporean Brand that offers fruit beverages that they have expertly dubbed as Fruce. Their marketing revolves around their social media pages where they actively post the latest news about them.
The flavors that the brand offers mostly revolve around unique flavor combinations, as well as their own spins on famous cafe beverages. For their fruit flavors, they lean in on the Southeast Asia flavors that will surely leave a mark on you.
Fruce Menu Best Seller
Avocado Coconut – If we're talking about best sellers, then it's best to start off with their signature drink, the Avocado Coconut. This healthy option isn't only healthy, it tastes heavenly as well! The rich and creamy avocado blends well with the slight hint of coconut. You can never go wrong with the life and blood of a brand.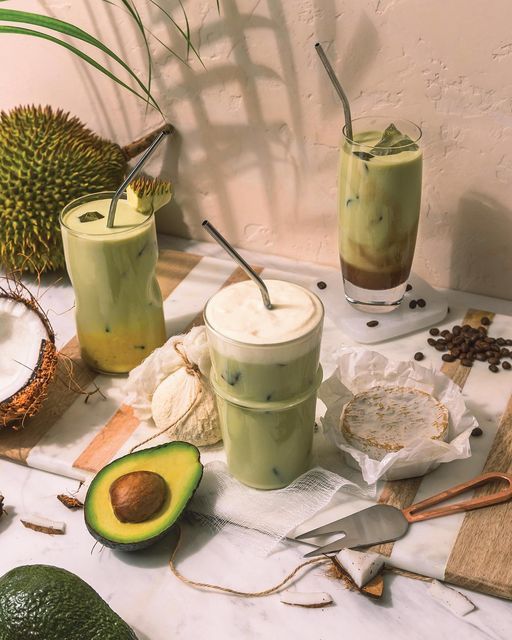 Coffee Avocado – This Fruce menu is for coffee lovers out there who're looking for something new, if avocados are right up your alley, then you should definitely try this drink out. The avocado is carefully and perfectly infused with Japanese coffee beans roasted to perfection for that timely pickup. Let that morning energy be healthy, try avocado with coffee!
Chocolate Avocado – If you want to drink your chocolate with a healthy twist, then The Chocolate Avocado will bring you bliss. The brand's signature avocado taste is combined with the perfect, velvety hays chocolate. The rich experience formed by combining these two flavors will surely stick and make you come back for more.
Avocado Durian – Do you want to fully experience the tropical feeling? Try out the new and unique Avocado Durian! Durian combinations never tasted this amazing before. The strong durian taste is mellowed out by the signature avocado flavor of the brand. Another tropical flavor you'll want to try out is the Avocado Cempedak. This new flavor combination will leave you with a burst of emotions.
Coffee Nagoya Milk Tea – If you like coffee, milk tea, and anything in between, then the Coffee Nagoya Milk Tea is for you. Three different milk teas are expertly blended and infused with rich, cultured Japanese coffee to form this amazing drink.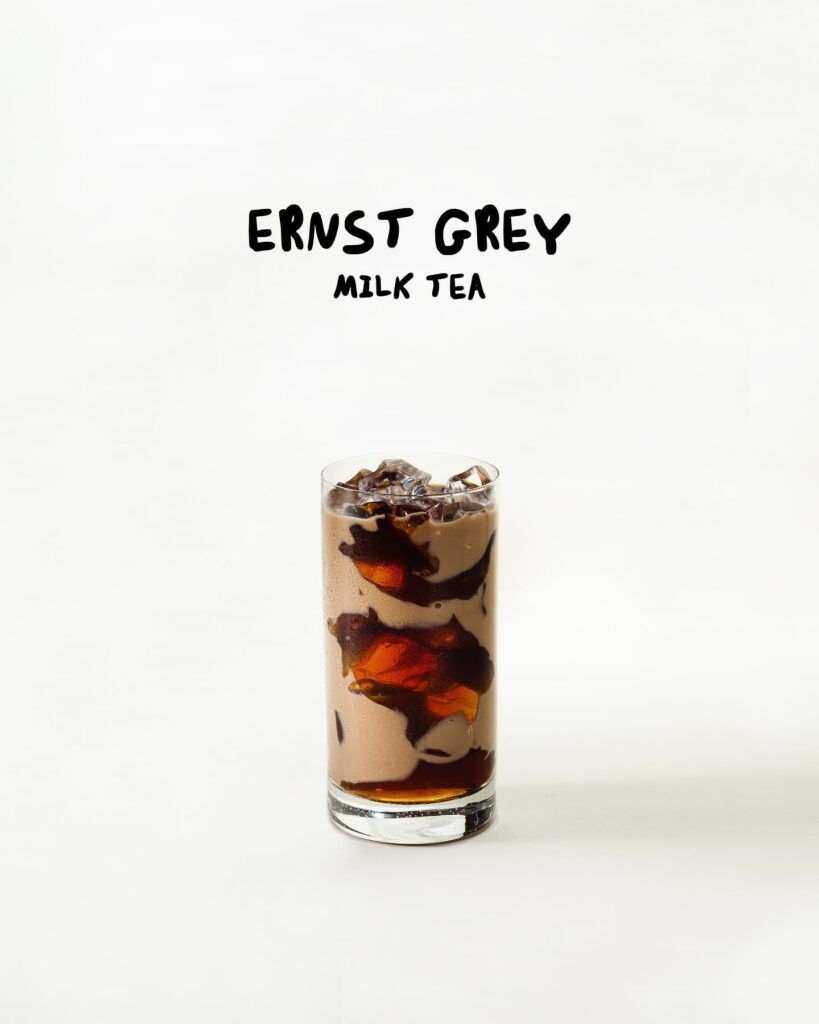 Ernst Grey – If you're a fan of tea, then you should definitely try out the brand's take on the well-known Earl Grey menu, which they call Ernst Grey. The popular French tea is infused with Japanese milk tea. This drink is professionally crafted so you can expect a symphony of flavors dancing in your taste buds.
Milk Tea Nakiato – If you want to enjoy milk tea on its own, then this Fruce menu is the one for you. The brand carefully picked three different types of Japanese tea leaves to perfectly brew to create this flavor.
Mochi Milk Tea – The newest addition to Fruce's menu is their Mochi Milk Tea. Sink your teeth into their high-quality Mochi Kurano pearls which complement the perfect blend of black teas.
Mango Sago – If you're looking for a more familiar name, then the Mango Sago is for you. They make this Fruce menu by creating high-quality mango puree, which they pair with their own blend of vanilla bean sauce. They top it all off with yummy petite konyaku.
Singapore Crush – They come up with seasonal drinks to celebrate the occasion. One of which is the Singapore Crush; a red and white-themed drink celebrating the national day of the country. They combined red velvet, coconut froth, and cookie bits to form a rich, luscious dessert that offers a very delightful crunch for every mouthful you take.
Fruce's White Peach Tea – If you want to beat the summer heat, then get yourself Fruce's White Peach Tea menu. The flavorful white peach infused with steam-pressed white tea creates a sanguine experience that will win your heart over.
Pink Lychee Tea – If you like more ice-cold tea options, then the Pink Lychee Tea is a must-try for you. The Australian fruit combined with white tea, topped with Lychee Konyaku Strips will surely make your heart skip a beat.
Fruce Coconut Menu
Fruce serves a variety of coconut beverages to satisfy your tropical fruit cravings. The Coconut Fruce is their own take on coconut beverages. They promise that the pure coconut flavor achieved by filtering coconuts for hours is the best coconut drink you'll have on the island.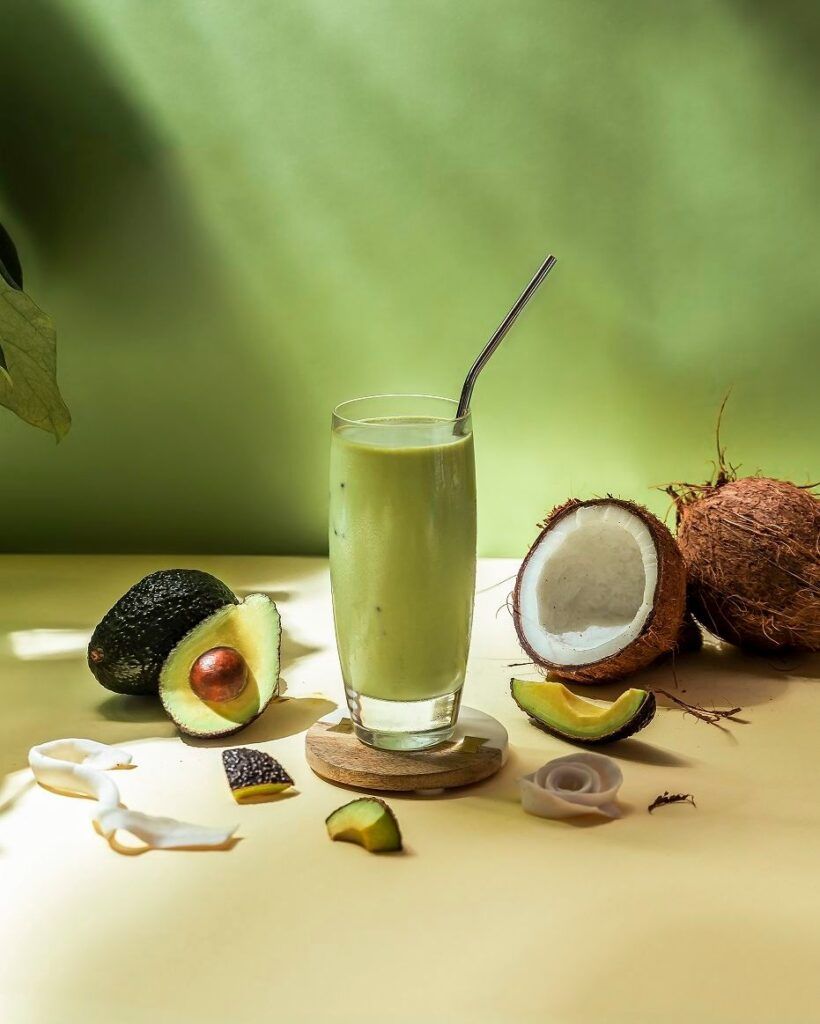 If you're in the mood for a mocha drink then the Coconut Mocha is for you. The French chocolate and coffee flavors' bittersweet fusion perfectly compliments the nutty freshness of Fruce's signature coconut flavor.
If you want another Southeast Asian flavor, then look no further than the Taro Coconut. This purple deliciousness will surely leave a smile on your face. The rich, creamy taste of the taro compliments the coconut after-taste of the drink. The beverage is topped off with yam paste which further leans on its taro theme.
Toppings
One of the toppings that you can order is their Yam Paste. This paste comes on top of their Taro Coconut. Fruce also tops their Mango Sago with yummy petite konyaku. Fruce also has Lychee Konyaku Strips which they use to top off their Pink Lychee Tea.
Fruce Menu Delivery
Fruce guarantees that your package will arrive safe and in pristine condition. They take their time to carefully prepare your order to make sure the drivers won't have to rush. Fruce is available in a number of services. One of which is Grab. You can order from them online as long as you are in the area of delivery services.
Talk to Fruce Singapore Staff
If you have any comments or suggestions, you can reach the Fruce Singapore staff by using the following contact information or simply sending them a message on their social media accounts:
Facebook: https://facebook.com/fruce.sg/
Instagram: https://www.instagram.com/fruce.sg/
Contact No.: +65 6910 3108
Conclusion
If you're in the mood for a fruity delight, or maybe you want unique cafe beverages, then you should definitely try out Fruce's products. Whenever you're in the area, be sure to consider trying out one of their products, because their products are an essential part to complete your Singaporean experience.