Looking for a place in Singapore where you can enjoy delicious meals that you truly deserve? Look no further and I have a great recommendation for your cravings. TWG Tea is actually a luxurious brand in Singapore and I may say that the food is not so affordable but it's all worth every penny because of how delicious and great their presentations are. TWG Tea menu has a lot of dishes and great options for you so if you're quite interested already in this article then stay with me so I can properly introduce you to this awesome place. Let's know them further, the food that they offer, and their price per serving, and I'm going to give you an idea of what to get on their menu. This introduction is taking too long and we don't want to just stay here for just a long introduction so without further ado let's begin. 
You can find the updated pricing information for the TWG Tea menu below.
MENU
PRICE (SGD)

Breakfast set menus

Classic
$25.00
Gourmand
$42.00
Signature
$48.00

Soups

Soup of the day
$10.00
Mushroom soup
$10.00

Salads, eggs and cold dishes

SMOKED SALMON & CRAB SALAD
$25.00
LOBSTER AVOCADO TIMBALE
$30.00
SEAFOOD SALAD
$28.00
SMOKY CHICKEN SALAD
$24.00
NICOISE PRAWN SALAD
$26.00
EGGS BENEDICT
$21.00

Pasta

GENMAICHA MUSHROOM LINGUINE
$24.00
BEEF LASAGNA
$26.00
SEAFOOD MARINARA .
$28.00

Meat

WAGYU BURGER
$27.00
WAGYU TENDERLOIN & BÉARNAISE SAUCE
$38.00
CHICKEN BREAST & RISOTTO
$30.00

Fish

ROASTED BARRAMUNDI & RED CURRY
$28.00
SALMON BURGUNDY
$30.00
BLACK COD & ASIAN GREMOLATA
$32.00
Garden salad tossed in 1837 Green Tea infused vinaigrette.
$10.00
Plate of French fries drizzled with pure white Alba truffle oil and Matcha powder.
$10.00

Croques & Sandwiches

CROQUE SALMON
$21.00
TRUFFLE CROQUE
$21.00
MANHATTAN SANDWICH
$22.00
CLUB SANDWICH
$24.00
LOBSTER & PRAWN CLUB
$28.00

Tea time

Finger sandwiches
$28.00
1837
$20.09
CHIC
$35.00
FORTUNE
$44.00
PARISIAN
$72.00

Desserts

TROPICAL LIME CLOUD
$13.00
CHOCOLATE MOUSSE CAKE
$13.00
MANDARIN ORANGE TERRINE
$13.00
STRAWBERRY VACHERIN
$13.00
DESSERT OF THE WEEK .
$13.00
Macaroons
$2.00/pc

Tea ice creams & tea sorbets

Single scoop
$5.00
Choice of 2 scoops
$9.00
Choice of 3 scoops
$13.00

Beverages

FRESHLY SQUEEZED JUICES PINEAPPLE
$8.00
Apple
$8.00
Orange
$8.00
Sparkling water
$7.00
Still water
$7.00

Tea cocktails

Prestige
$16.00

Tea mocktails

DULCET ROSE
$11.00
BLACK HAWAIIAN
$11.00
SUNRISE
$11.00
SUMMER ROUGE
$11.00
TEA SHAKE
$11.00

Wines

PIERRE FERRAUD SAUVIGNON BLANC 2016 Glass
$16.00
PIERRE FERRAUD SAUVIGNON BLANC 2016 bottle
$75.00
PIERRE FERRAUD CABERNET SAUVIGNON 2016 glass
$16.00
PIERRE FERRAUD CABERNET SAUVIGNON 2016 bottle
$75.00

Champagnes

TAITTINGER BRUT RESERVE NV glass
$22.00
TAITTINGER BRUT RESERVE NV 375ml
$60.00
TAITTINGER BRUT RESERVE NV 750ml
$115.00
About TWG Tea
TWG literally means the Wellbeing group is famous because of the delicious and fancy food that they offer. The finest and Luxury tea brand is what TWG Tea is known for. This business was established in 1837 in Singapore. In the year 2008, the place becomes a luxury concept as they incorporate exquisite tea salons, retail boutiques, and international distribution of their goods for professionals. TWG Tea is committed to offering tea fresh from garden sources, they have the largest tea collection in the world and they have over 800 different whole-leaf teas from different countries that produced exclusive teas.
TWG tea is internationally recognized as an innovator and creator of newly discovered tea and aside from those they also did gourmet sweets that are tea infused. TWG Tea has a large collection of savory and sweet dishes that incorporates their signature teas. They keep on making new products to a whole new level of flavors to offer to tea lovers that visit their salons. They are offering breakfast, brunch, lunch and dinner, and even afternoon teas, aide from those they also have cocktails and chic tea beverages for a greater experience. 
TWG Tea Menu Best Seller
Here are some of TWG Tea best selling items for you to try. 
Black Tea – This is one of the best-selling items, their black tea is quite popular among classic flavor tea lovers when thinking about TWG Tea they instantly incorporate it with their classic black tea that started in 1837. This tea has a great aroma as it contains fennel, caramel, and berries. The special combination of scents is actually a great representation of TWG's classic tea aroma.
Silver Moon Tea – TWG's version of Silver Moon Green Tea is actually based on non-other than green tea that has berries and vanilla to enhance the taste and give it a rich aroma. The distinctive aroma coming from the berries is popular among customers who are women, and the sweet tea scent can also give a soothing calmness to the mood, the elegance and freshness of green tea make this drink very popular among TWG customers. 
Grand Wedding Tea – This TWG Tea menu is a combination of sunflower and black tea with a fruit and berries aroma called wedding black tea. The fragrant that can be found in TWG's grand wedding tea really compliments each other giving the customers a bright and sweet feels just like a wedding. This one is quite popular among their customers because of how good the aroma of this tea is. 
English Breakfast – TWG's version of English breakfast is quite popular on their tea menu. It has a floral aroma combined with a strong aroma of black tea, their English breakfast is very suitable with fresh milk since it will overwhelm the fragrance of the tea and also add extra flavors to the tea itself. Highly recommend it for any breakfast item.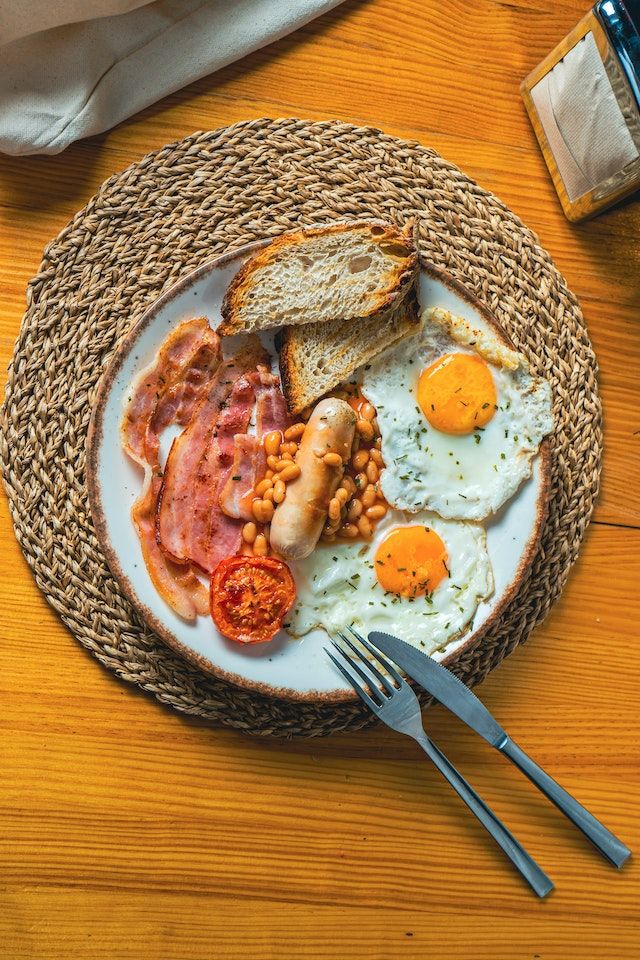 TWG Tea Menu Breakfast
TWG Tea's breakfast menu has three options. The first item on their breakfast menu is what they called Classic. This includes hot or iced tea with freshly squeezed fruits where you can choose from apple, orange, or pineapple and a choice of 1 Viennoiserie. Their classic is also served with TWG Tea jelly and whipped cream. The next item is their Gourmand, which also has hot or iced tea with freshly squeezed fruits where you can choose from apples, oranges, or pineapple.
Choice of Egg Benedict, croque salmon, truffle croque, or genmaica mushroom linguine is also included in this item with patisserie from TWG's trolley. The last item is their Signature, this one consists of hot or iced tea with freshly squeezed fruits where you can choose from apple, orange, or pineapple and a choice of 1 Viennoiserie, Choice of Egg Benedict, croque salmon, truffle croque or genmaica mushroom linguine, and a choice of 3 TWG Tea macaroons.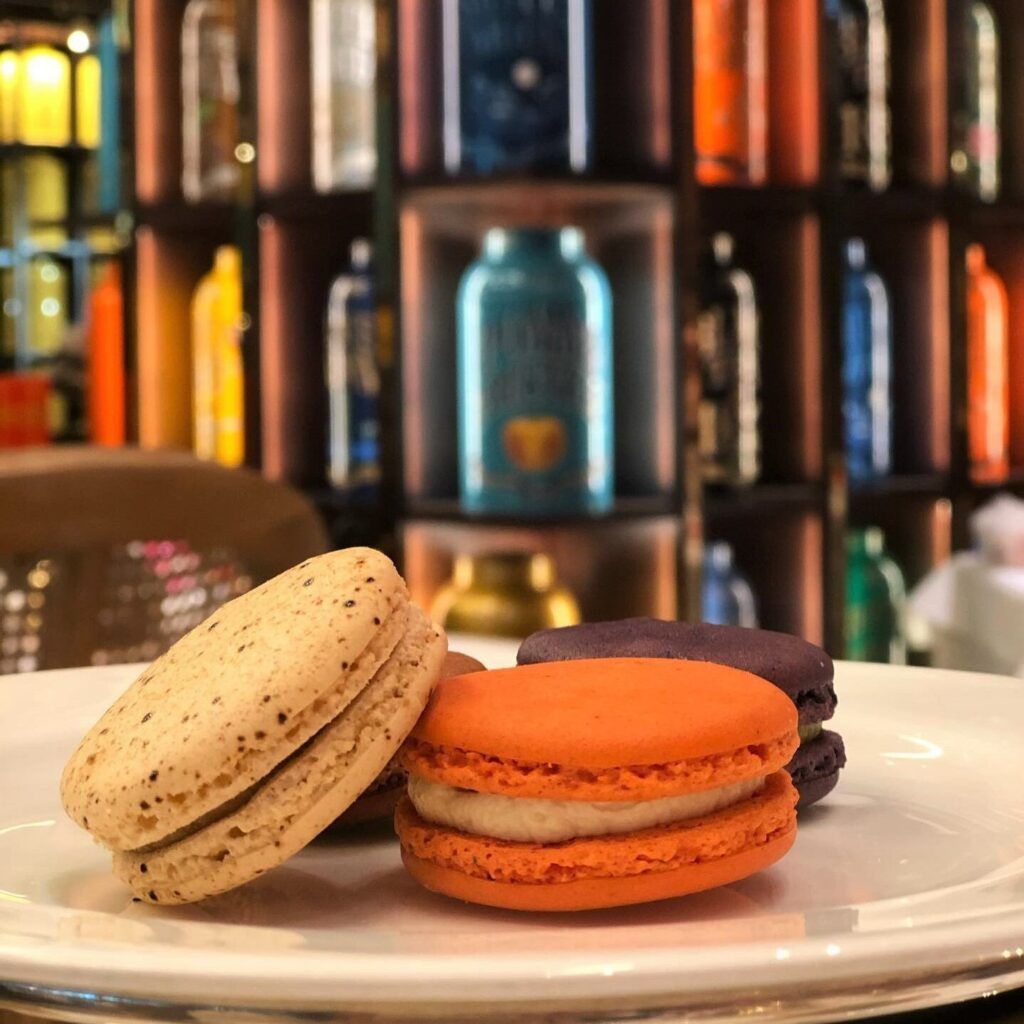 Salad Eggs and Cold Dishes
On this menu, you'll get the chance to try 6 delicious food items. The first item on the list is their fresh salmon and crab salad, next is their lobster avocado timbale, seafood salad is also a great choice if you're a salad lover. Other options are smoky chicken salad, nicoise prawn salad, and eggs Benedict.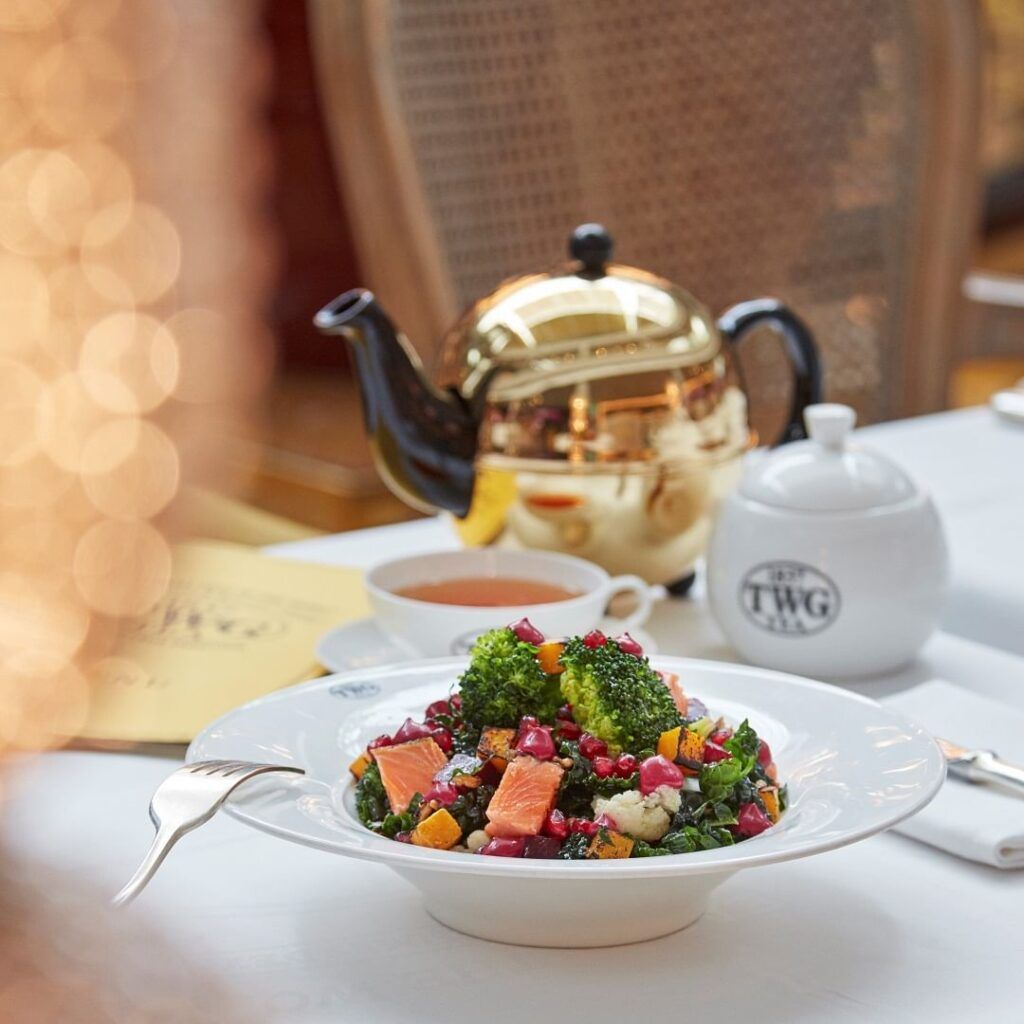 TWG Tea Menu Meats
TWG Tea's meat menu has 3 delicious options. The first item on this menu is their wagyu burger, so basically this is a burger made with wagyu meat, the burger has comte cheese, lettuce, and tomato and is served with matcha French fries. The next item is the wagyu tenderloin and bearnaise sauce, so this is a wagyu tenderloin steak with bearnaise sauce and also serve with matcha French fries. Last but not the least is their chicken breast and risotto which is a great choice if you love northern Italian cuisine.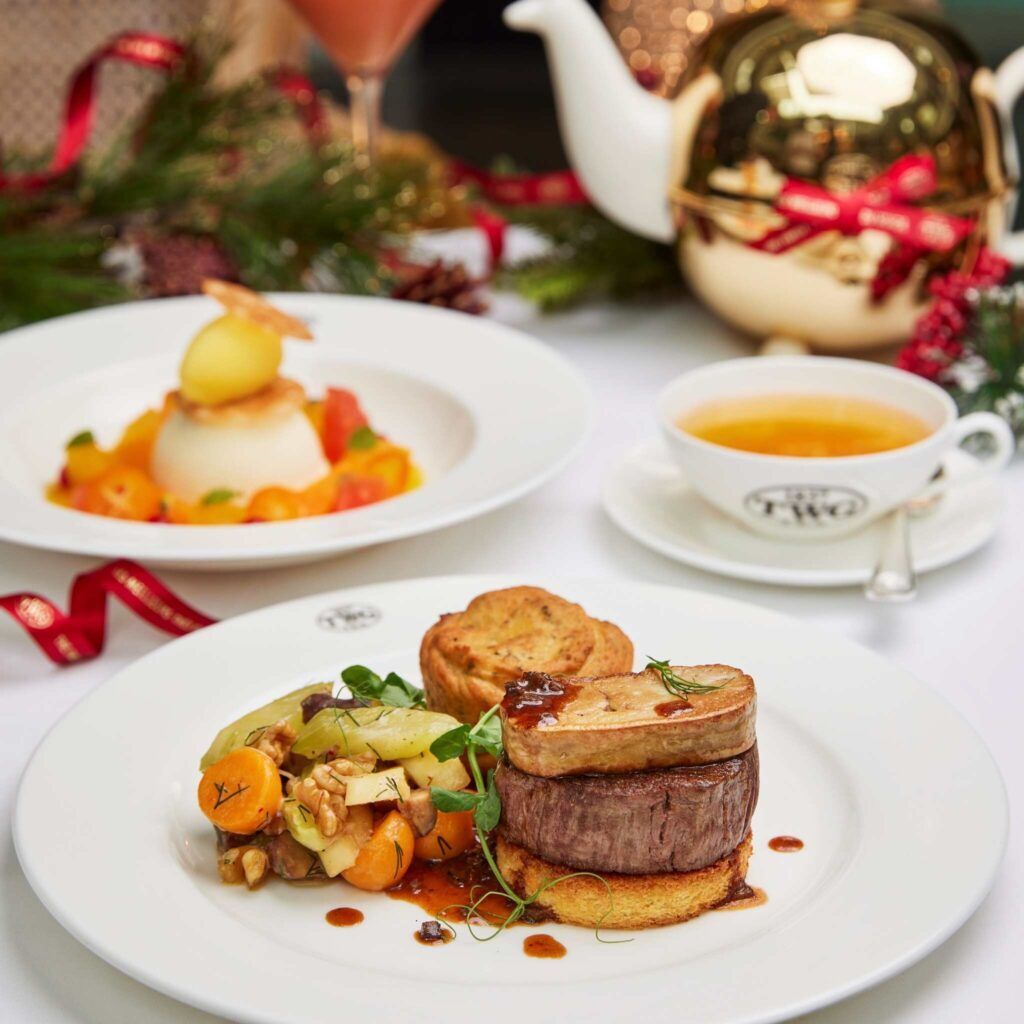 TWG Tea Menu Delivery
TWG Tea actually launched a delivery service for their customers to easily order their favorite TWG items. You can use online shopping platforms. Aside from that you can also call 0 2610 9527 for Siam Paragon Branch and 0 2259 9510 The Emporium Branch for more simplified ways to order. 
Social Media Pages
Follow their social media pages to stay connected with the latest tea offerings, exclusive promotions, and captivating tea stories. Join the vibrant community of tea lovers and let TWG Tea elevate your tea experience to new heights. Follow their social media pages and immerse yourself in the enchanting world of TWG Tea today.
Facebook: https://www.facebook.com/TWGTeaOfficial
Instagram: https://www.instagram.com/twgteaofficial/
Twitter: https://twitter.com/twgteaofficial
YouTube: https://www.youtube.com/@TWGTeaOfficial
Website: https://twgtea.com/locations/locations-locations-worlds
FAQs
What makes TWG Tea unique?
TWG's tea collection and selection is the largest in the world and they actually have the best teas that you can find. TWG Tea is unique because of how delicate is their process and only the highest quality will be used in its production.,
Can I purchase TWG Tea online?
Yes. TWG has a website where you can purchase their products online. You can visit their website by clicking this link for more information. 
Are there any special promotions or events at TWG Tea Singapore?
Yes, TWG makes it a point that they will offer special discounts on their items from time to time however the offer has a promotional period most of the time. To be more updated about their discounts and promotions follow their social media pages.
Is TWG Tea Halal certified?
TWG Tea is unfortunately not halal certified however they are not serving pork.
Conclusion 
One of the most popular establishments that offer awesome drinks and delicious food is TWG Tea. They are quite popular because they are actually the one-stop shop for anything that you needed especially if we're talking about tea. TWG Tea's menu will surely impress you, though their price is not affordable I may say but every dish is worth trying and definitely delicious. Luxurious yet simple, Highly recommend it to everyone.