The Ippudo menu consists of Japanese dishes such as ramen and gyoza. It also serves buns, salads, appetizers, rice, and desserts. Some dishes like Chicken Shoyu, Hakata Niku Soba, and Tsukemen Ramen are only exclusive to Singapore and selected outlets. Flavored black fungus, Japanese Fishcake, Umami Egg, Bamboo Shoots, Simmered Pork Belly, and Nori & Negi are the toppings that can be added to ramen. There is also a Kid's set meal that is especially served for kids 12 years old and below. 
You can find the updated pricing information for the Ippudo menu below.
MENU
PRICE (SGD)

Global Standard Ramen

Shiromaru Motoaji Special
$23.00
*Chashu
$21.00
*Tamago
$20.00
*Basic
$17.00
Akamaru Shinaji Special
$24.00
*Chashu
$22.00
*Tamago
$21.00
*Basic
$18.00
Karaka-Men Special
$25.00
*Chashu
$23.00
*Tamago
$22.00
*Basic
$19.00

Store Exclusive

Chicken Shoyu Special
$24.00
*Chashu
$22.00
*Tamago
$21.00
*Basic
$18.00
Hakata Niku Soba Special
*Extra Pork Slices
$21.00
*Tamago
$20.00
*Basic
$17.00

Singapore Exclusive

Tsukemen Special
$26
*Chashu
$24
*Tamago
$23
*Basic
$20

Kid's Delight

Kid's Delight
$11

Kaedama

Extra Serving of Noodles
$2.00

Ramen Toppings

Aji Kikurage (Flavored Black Fungus)
$2.00
Naruto (Japanese Fish Cake)
$2.00
Tamago (Umami Egg)
$3.00
Menma (Bamboo Shoot)
$3.00
Chashu (Simmered Pork Belly)
$4.00
Nori & Negi (Seaweed & Spring Onion)
$3.00

Gyoza

Pan-Fried Gyoza (5 pcs)
$9.00
Pan-Fried Gyoza (10 pcs)
$17.00
Deep-Fried Gyoza (5 pcs)
$9.00
Deep-Fried Gyoza (10 pcs)
$17.00
Spicy Boiled Gyoza (5 pcs)
$9.00
Spicy Boiled Gyoza (10 pcs)
$17.00

Bun

Ippudo Pork Bun
$5.00
Chicken Bun
$5.00

Salad

Green Salad
$10.00
Caesar Salad
$12.00
Ippudo Potato Salad
$8.00

Appetizer

Goma
$6.00
Takoyaki (5 pcs)
$6.00
Sweet & Sour Chicken (6 pcs)
$9.00
Beef Tataki
$17.00
Chicken Karaage
$8.00
Pork Karaage
$8.00

Rice

Salmon Roll
$12.00
Aburi Salmon Mentai Don
$15.00
Ippudo Fried Rice
$11.00
Ishiyaki Unagi Don
$15.00

Dessert

Blueberry Yoghurt Sorbet
$6.00
Rooibos Tea Pudding
$6.00
Matcha Tiramisu
$6.00
Japanese Kome Kome Ring Donut (Yuzu Honey)
$6.00
Japanese Kome Kome Ring Donut (Chocolate)
$6.00
BEVERAGE

Cold Drink

Coca Cola
$4.00
Coca Cola Light
$4.00
Ginger Ale
$4.00
Sprite
$4.00
Iced Green Tea
$4.00
Iced Lemon Tea
$4.00
Calpis
$5.00
Calpis Soda
$5.00
Lemon Soda
$5.00

Juice

Cranberry Juice
$4.00
Orange Juice
$4.00

Mineral Water

Acqua Panna
$8.00
San Pellegrino
$8.00

Hot Tea (Served in 1 pot, 1 time refill)

Green Tea
$8.00
Roasted Tea
$8.00

Beer

Sapporo Premium Beer
$10.00
Suntory Premium Malt
$14.00

Japanese Alcohol

Highball
$10.00
Ginger Highball
$12.00
About Ippudo 
Ippudo is a Japanese restaurant chain that has locations in different parts of the world. This restaurant was established by Shigemi Kawahara in 1985. Its first store in Singapore was opened in Mandarin Gallery in the year 2009. Ramen is the specialty of this restaurant and it has been regarded in Japan as "the most famous tonkotsu ramen shop". 
Ippudo Menu Best Seller
Ippudo is known for its distinctive Japanese dishes with an international twist. Here are some of the best sellers of Ippudo Singapore that will introduce you to the rich culture of Japan. 
Pork Bun – One of the famous dishes that is well-loved by people of a different culture. The soft fluffy bun is filled with savory Chasu, fresh and crisp iceberg lettuce, and creamy mayonnaise. Chasu has a melt-in-your-mouth goodness and its delicious taste combines well with bun and other fillings. 
Salmon Roll – It is a raw salmon sushi topped with lightly flame-seared mentai mayo. These bite-sized rolls are great for those who want a convenient, delicious, and bite-sized meal.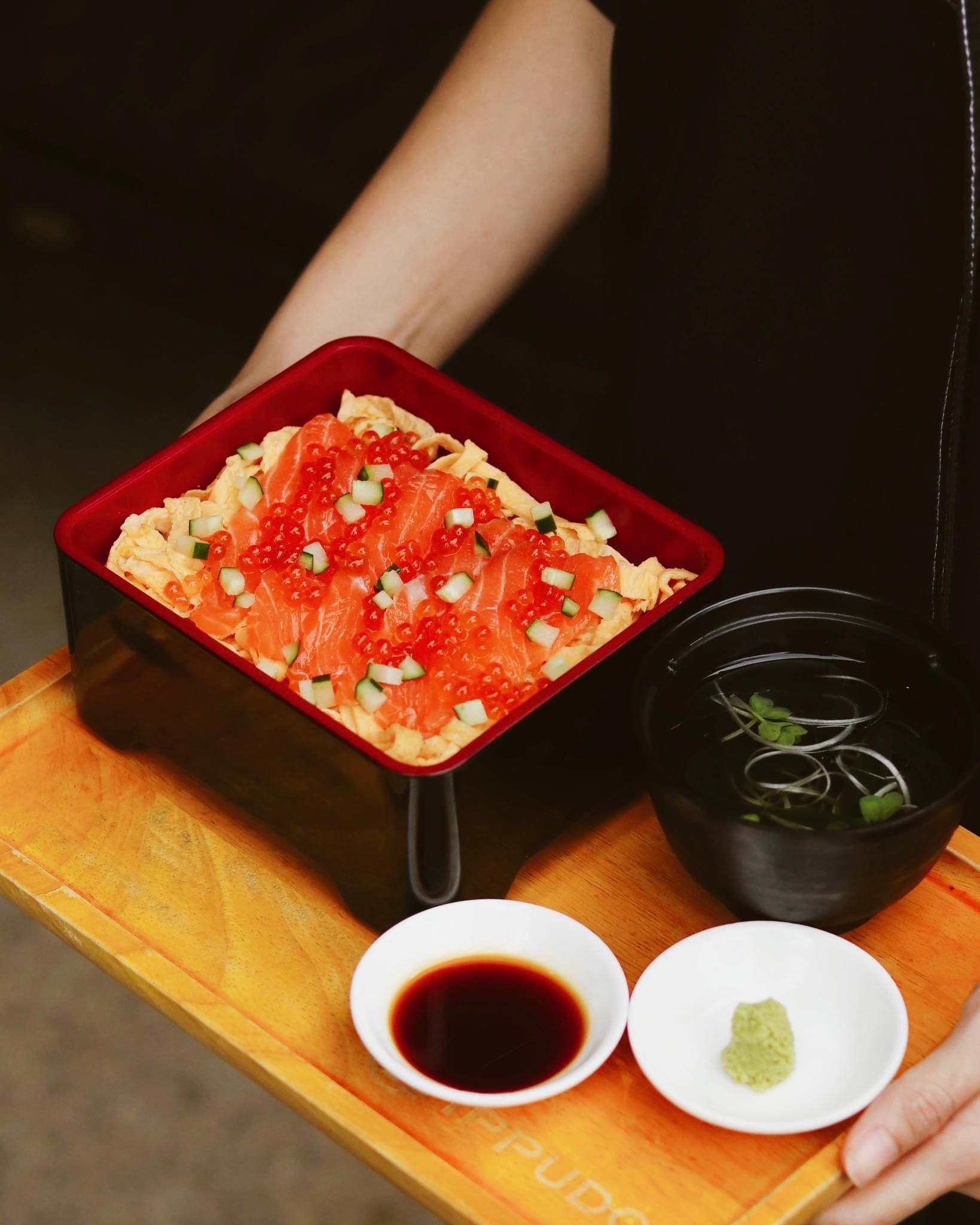 Chicken Shoyu Special – Homemade noodles are cooked in a light and delicious chicken broth and sprinkled with slices of yuzu. Its toppings consist of simmered chicken chasu, flavorful egg, seaweed, bamboo shoots, Japanese leek, spinach, and fish cake. 
Goma – Stimulate your appetite with this global favorite appetizer where slices of Japanese cucumber are dressed with original sesame oil sauce. The crunchiness of cucumber complements well with the tanginess of its sauce making every bite satisfying. 
Chicken Karaage – Bite-sized chicken is marinated in the restaurant's special mix of seasonings and spices, breaded lightly with flour, and deep-fried in oil. The crowd loves its crispy skin as well as its tender and soft meat. 
Global Standard Ramen 
These are the global standard ramen menu of Ippudo are well-loved by customers of different cultures. Customers can choose their preferred hardness of noodles such as soft, medium, hard, and very hard. 
Shiromaru Motoaji Special – This is a classic Hakata-style ramen made with thin noodles cooked in a tonkotsu broth that has a classic and creamy flavor. Its special topping includes simmered pork belly chashu, umami egg, black fungus, spring onion, and seaweed. 
Akamaru Shinaji Special – For those who want a modern-style or refined ramen, this is a perfect dish. The aroma of garlic oil and the depth flavor of miso paste that is mixed with creamy tonkotsu broth make this dish flavorful. Simmered pork belly, thin noodles, egg, seaweed, spring onions, and black fungus are served with this dish.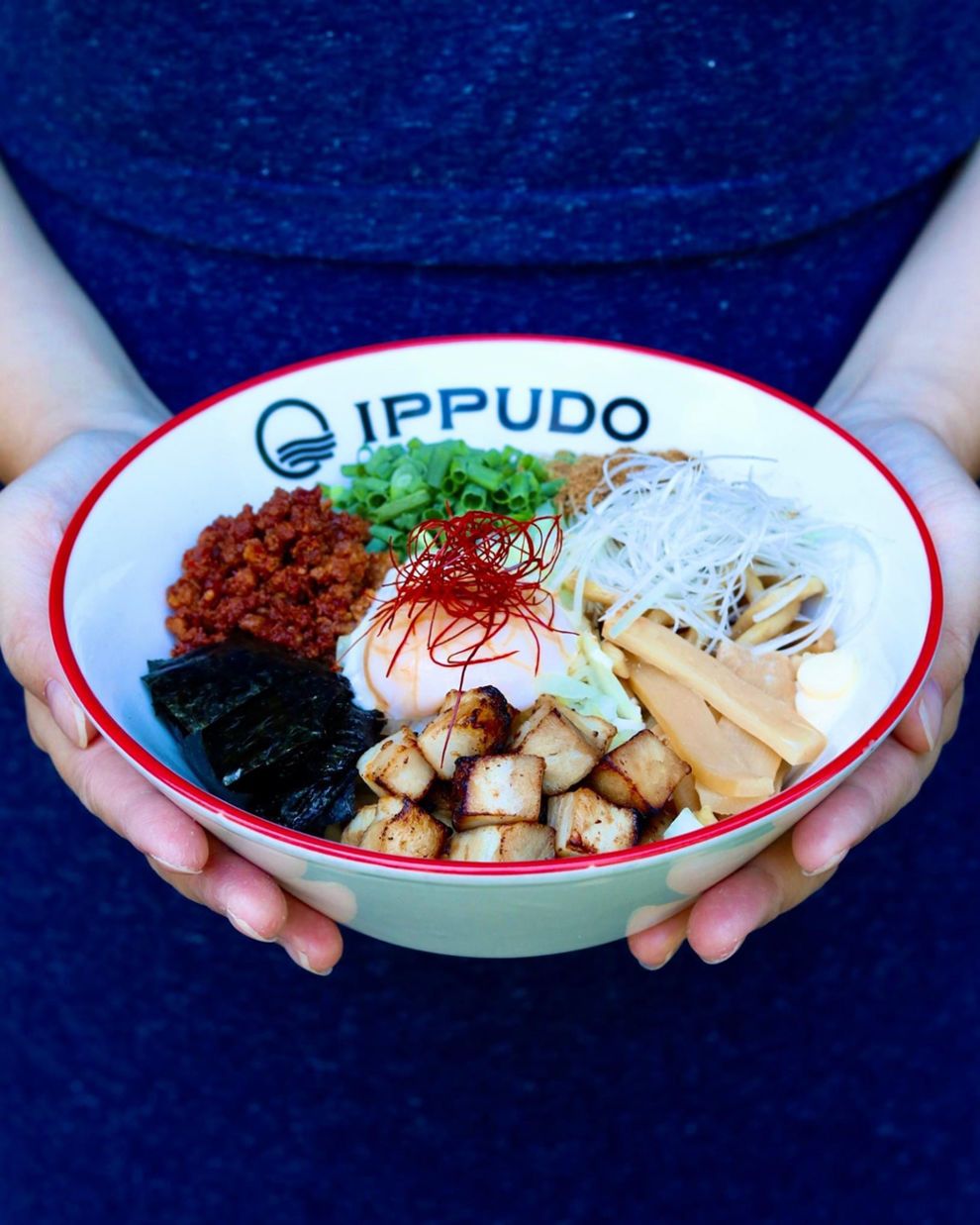 Karaka-Men Special – Enjoy the delicious flavor of this special noodle dish made with pork broth that is specially created by the restaurant. The special blend of spices, Sze Chuan peppers, as well as the sweet and spicy minced meat miso paste, gives its broth an excellent flavor. It also comes with thin noodles, umami egg, simmered pork belly cha shu, and chopped spring onion. 
Ippudo Menu Gyoza
Gyoza is a delicious dish that is perfect for an on-the-go snack, as a side dish to ramen, and as a main dish paired with rice. These Chinese-inspired dumplings are cooked in several ways such as pan-frying, deep-frying, and boiling. 
Pan-fried Gyoza – A global favorite dish where chicken dumplings are pan-fried. It is made with minced chicken mixed with special spices and wrapped in a thin dough.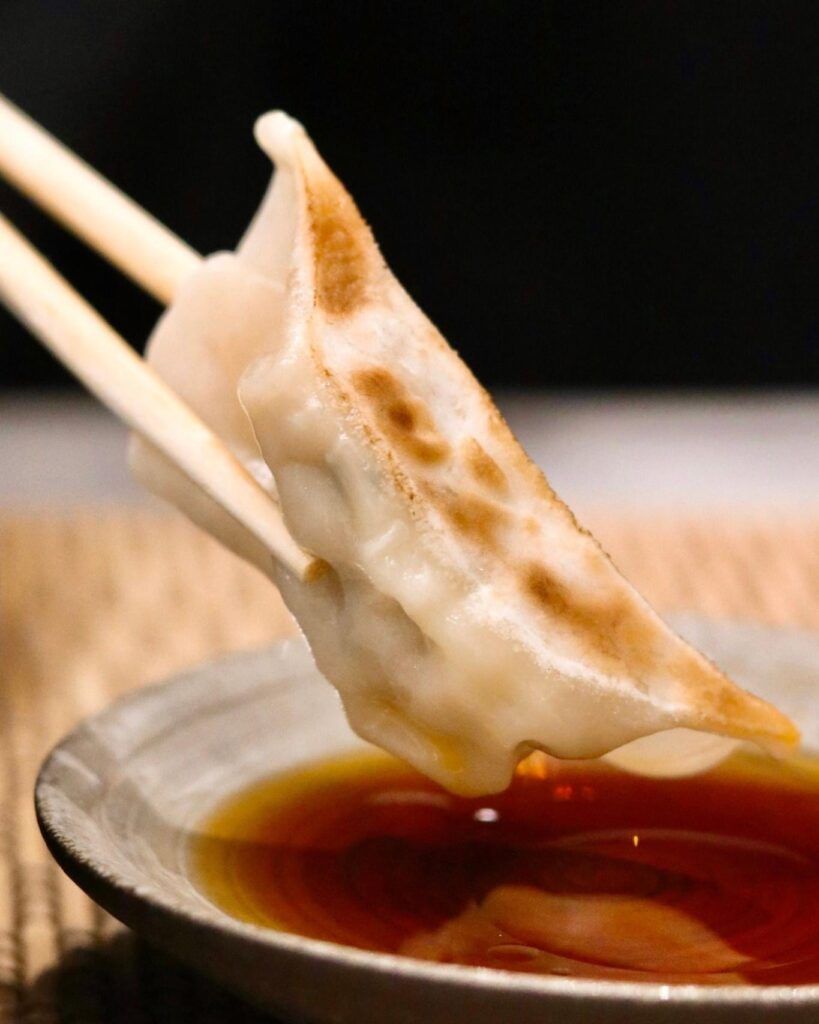 Deep-fried Gyoza – If you want a chicken dumpling that has a crunchier taste, this is the best choice for you. Deep-frying gives this dish an extra crunchy texture making every bite gratifying. Chili sauce is also served which adds an extra layer of spicy flavor. 
Spicy Boiled Gyoza – Chicken dumplings are boiled and laid on a flavorsome blend of special spicy sauce. This gyoza is perfect for those who want a tender dumpling with a spicy taste. The chopped spring onion laid in its middle makes this dish more pleasurable. 
Ippudo Menu Appetizer
Start your meal with these flavorful and light appetizers that will boost your appetite. These appetizers consist of bite-sized and popular Japanese dishes. It is great for sharing so you can enjoy them with your loved ones. 
Pork Karaage – Pork loin strips are marinated using a homemade blend of seasonings. This stimulating dish is served with a mayonnaise dipping sauce and a slice of lemon on the side.  
Beef Tataki – Made with pan-seared prime beef slices, this beef tataki comes with homemade dipping sauce. The greens that are garnished on its top and the slices of red onion on the side add a refreshing look to this dish. 
Takoyaki – Takoyaki is a popular street snack in Japan that is well-liked for its savory flavor. Octopus balls are deep-fried until it achieves the perfect consistency. Bonito flakes are laid on its top and a special sauce is garnished on it making this dish more enjoyable to eat. 
Kid's Delight 
The Kid's Delight is specially created for kids that are 12 years old and below. This meal set comes with nutritious riceballs, homemade potato salad with mixed vegetables, and original tonkotsu ramen. It also includes a choice of juice such as Apple, Orange, and Cranberry. It is a meal that will surely be loved by your kids as it has a delicious flavor and visually appealing presentation. 
Salad
Salads are the most sought dish of diners who are health conscious and want a light and nutritious meal. The salad dishes that Ippudo Singapore offers consist of Green Salad which includes fresh vegetables and is served with home-made Goma sesame sauce; Caesar Salad composed of romaine lettuce, bacon bits, onsen tamago, parmesan cheese, and served with creamy dressing; and Ippudo Potato Salad made with Japanese mayonnaise, carrot, crabstick, and cucumber. These salads are ideal for those who are following a healthy lifestyle as they are flavorful and provide essential nutrients.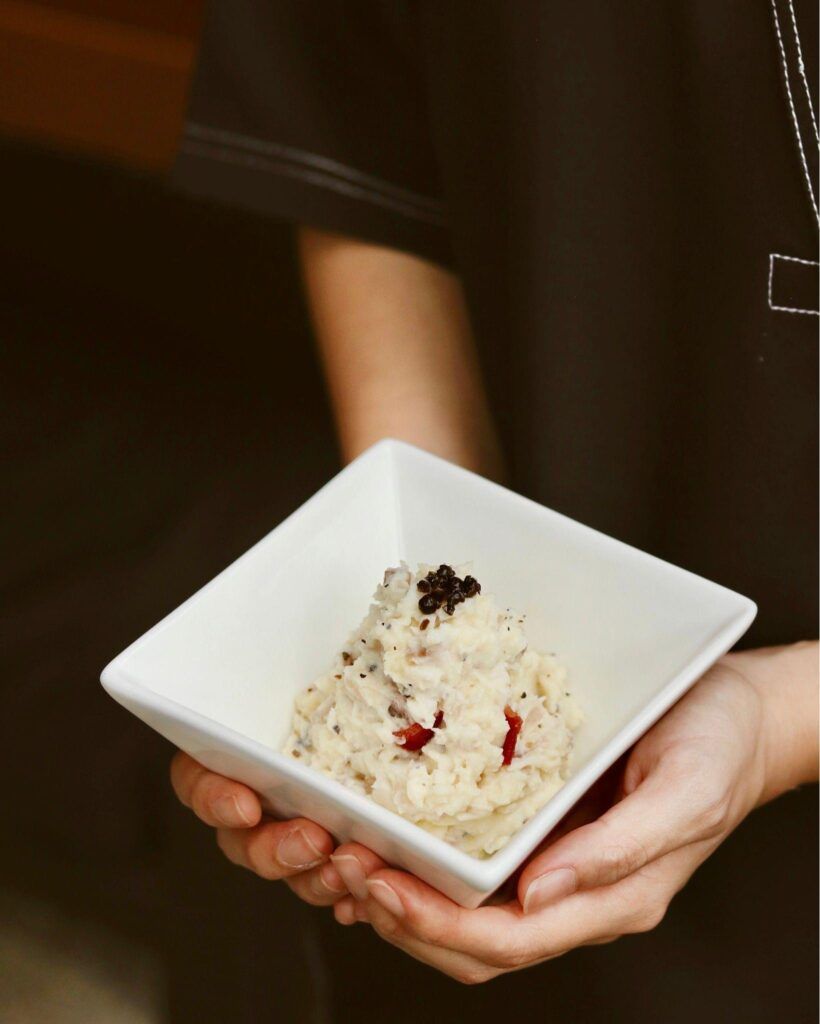 Tsukemen Special 
Tsukemen Special is a menu of Ippudo that is exclusive to Singapore. The al dente noodles that are made with aromatic whole grains combine perfectly with the rich flavor of pork broth and bonito fish flakes. To make it more flavorful and filling, pork belly, chopped spring onions, seaweed, fish cake, and bamboo shoot are laid on its top. The cold noodles, the hot soup, and its toppings create a wonderful combination that makes it one of the sensational Japanese ramen. This is a special noodle dish that you should not miss out on when you visit or order from this restaurant. 
Ippudo Menu Delivery 
The delicious dishes of Ippudo are available for dine-in, takeout, and delivery. For delivery, place your orders at FoodPanda, GrabFood, Deliveroo, or ShopBack app. Call them at +65 6235 2547 if you have any questions or inquiries. 
Talk to Ippudo SG Staff
Looking for an authentic Japanese ramen experience? Head over to Ippudo! Don't forget to follow their social media pages for updates and promotions. You can also message them for more information. Satisfaction is guaranteed with every bowl!
Facebook: https://www.facebook.com/ippudosg/
Instagram: https://www.instagram.com/ippudosg/
Twitter: https://twitter.com/ippudosg
Website: https://stores.ippudo.com/en_sg/singapore/singapore
YouTube: https://youtube.com/@ippudosingaporepteltd8738
FAQs
What are the most popular dishes at Ippudo Singapore? 
Ramens such as Chicken Shoyu, Shiromaru Motoaji, Akamaru Shinaji, and Karaka-Men are the popular dishes of Ippudo Singapore. 
Does Ippudo Singapore have halal options? 
Ippudo Singapore does not have a halal option as some of their dishes use pork meat or broth. 
Can I make a reservation at Ippudo Singapore? 
Not all outlets of Ippudo Singapore offers reservation. Call the branch nearest to your location to know if they accept reservations.  
What is the dress code for dining at Ippudo Singapore? 
Casual is the dress code for Ippudo Singapore. 
Conclusion
The Ippudo menu showcases the gastronomic culture of Japan. Aside from its authentic Japanese cuisine, it has also a great ambiance that makes the dining experience enjoyable. Ramen is the item on its menu that must be included in your list as it is the specialty and the pride of Ippudo. It is a perfect restaurant for the whole family as it serves a lot of Japanese food options that are suited for all ages.