The Soup Spoon menu is a Singaporean restaurant that is notable for its flavorful soups. These soups are inspired by different cultures with an Asian twist that makes them unique and popular. It also serves Salads, Sandwiches, Ala Carte Soup, Flat Breads, Sides, and Sets. Take-home soup packs that are ready to eat are also offered so their customers can enjoy them in the comfort of their homes or offices.
You can find the updated pricing information for The Soup Spoon menu below.
MENU
PRICE (SGD)

Salads

Caesar Salad
$5.10
Asian Tofu Salad
$5.10
Chilled Soba with Teriyaki Chicken
$6.10
Cranberry Chicken Fusilli Salad with Alfafa
$6.20

Sandwiches

Tuna Mayo
$5.80
Chicken Ham and Cheese
$5.80
Smoked Salmon
$6.80
Meat Free Hainanese Style
$6.40
Tomato Cheese Toastie
$5.10
Teriyaki Chicken
$6.00

Ready to Eat

Tangy Tomato with Basil Take Home Soup Pack
$8.00
Roasted Pumpkin Take Home Soup Pack
$8.00
Meatless Minestone Take Home Soup Pack
$8.00
Velvety Mushroom Stroganoff Take Home Soup Pack
$9.20
Tokyo Chicken Stew Take Home Soup Pack
$9.20
Singaporean Chicken & Chicken Ragout Take Home Pack
$10.10
Boston Cam Chowder Take Home Soup Pack
$10.10
Beef Goulash Take Home Soup Pack
$10.10
Chilli Crab with Egg Sauce Pack
$6.80

A La Carte Soups

Tangy Tomato With Basil
$7.20
Roasted Pumpkin
$7.20
Meatless Minestrone
$7.70
Tokyo Chicken Stew
$8.30
Velvety Mushroom Stroganoff
$8.50
Singaporean Chicken and Mushroom Ragout
$8.80
Boston Clam Chowder
$9.40
Beef Goulash
$9.40

Flat Breads

Bulgogi Beef with Quinoa
$6.20
Herb Chicken Breast
$5.70
Falafel with Hummus & Mint
$5.50
Sriracha Chicken Fillet
$5.90

Sides

Steamed Corn
$2.30
Steamed Brocolli with Dukkha
$2.60
Red Rice
$2.30
Chili Crab Wedges
$5.80
Garlicky Focaccia
$3.90

The Soup Spoon Set

Sandwich Set
$13.40
Salad Set
$13.40
Flatbread Set
$13.40
Cake Set
$13.40
Breadbowl Set
$11.60
Potpie Set
$12.80
Red Rice Set
$10.40
Steamed Corn Set
$10.40
Steamed Brocolli Set
$10.40

Beverages

Bottled Water
$2.30
Home Brewed Iced Lemon Tea
$2.60
Home-Brewed Iced Hibiscus Tea
$3.60
Fresh Orange Juice
$4.30
Citrus Lime Juice
$4.10
Cloudy Apple Juice
$4.10
Granny's Grammy Cold Pressed Juice
$6.10
Red Riding Hood Cold Pressed Juice
$6.10
Citrus Citrus Cold Pressed Juice
$6.10
Coco No. 9 Cold Pressed Juice
$7.20
Amazon Acai Premium Cold Pressed Juice
$7.20
About The Soup Spoon
The Soup Spoon is founded by Anna Lim, Andrew Chan, and Benedict Leow in the year 2002. Their love for soups inspired them to create hearty and healthy soups that make people feel at home. They travel the world to know more about other cultures and create unique dishes that will give their diners a homely dining experience.
The Soup Spoon Menu Best Seller
The Soup Spoon is known for its hearty and nutritious soups that are soul-soothing. These are the best-sellers of The Soup Spoon that makes people come back as they have a delicious and distinctive taste.
Tangy Tomato with Basil – A vegetarian soup inspired by the Spanish Gazpacho with an Asian twist. It is made with basil and roasted tomato puree that gives a vibrant orange color with a tinge of red. The fresh aroma of tomatoes and creamy texture of the soup as well as its tangy and mildly spicy taste makes this a best-selling dish.
Tokyo Chicken Stew – Marinated chicken is slowly cooked in a clear broth that has a perfect balance of savory, sweet, and sour flavors. Oriental vegetables such as white radish, bamboo shoots, lotus roots, and white radish are added to this menu of the Soup Spoon to make it more filling and flavorful. 
Velvety Mushroom Stroganoff – The Russian Beef Stroganoff is the inspiration for this delicious soup. This gluten-free soup has a chunky and thick texture that is mixed with mushrooms and herbs.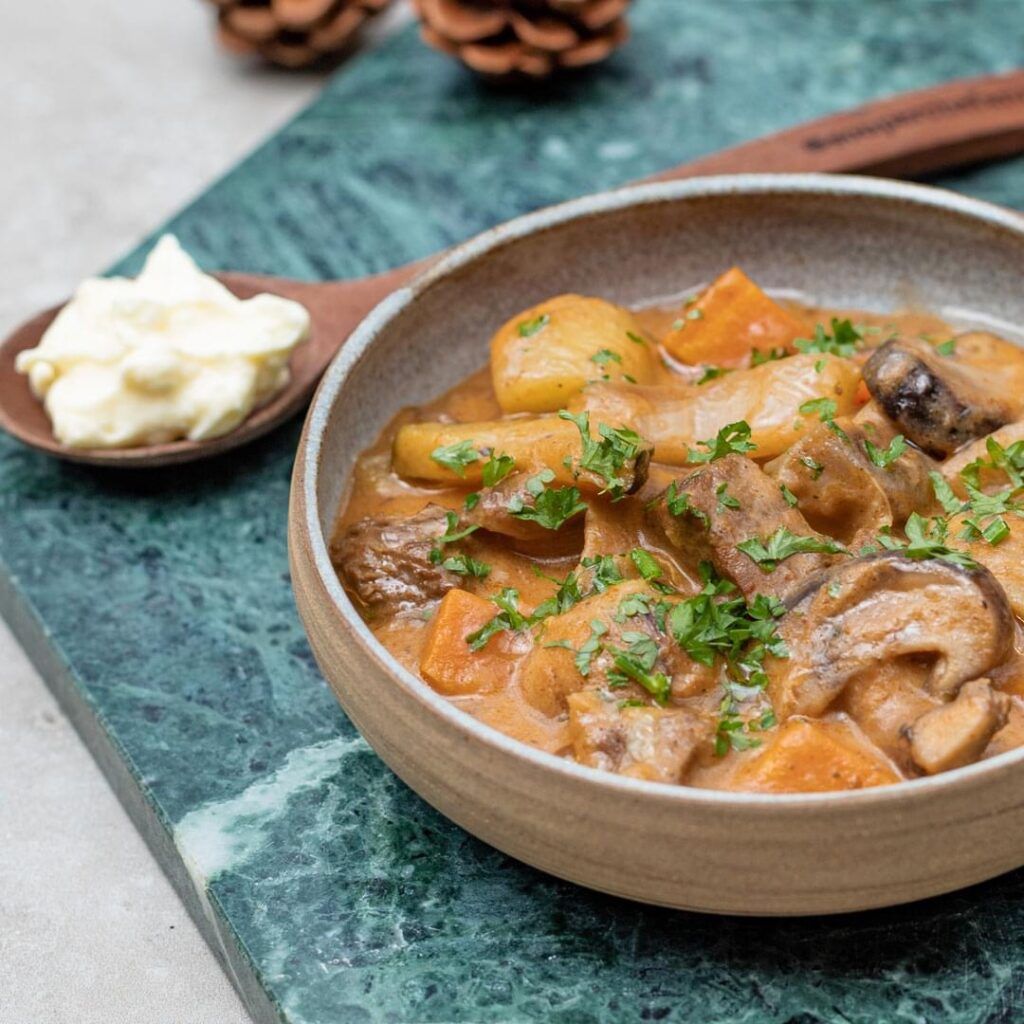 Salad Set – It consists of a choice of soup, salad, bread roll, and drink. This is the best choice for those who want a complete and filling meal. With this set, you will be able to combine your favorite dishes that will satisfy your cravings.
Sandwich Set – Create your meal combination with this set that comes with a sandwich, bread roll, a choice of soup, and a drink. It offers a wide range of selections that gives diners a lot of options to customize their meal based on their preference.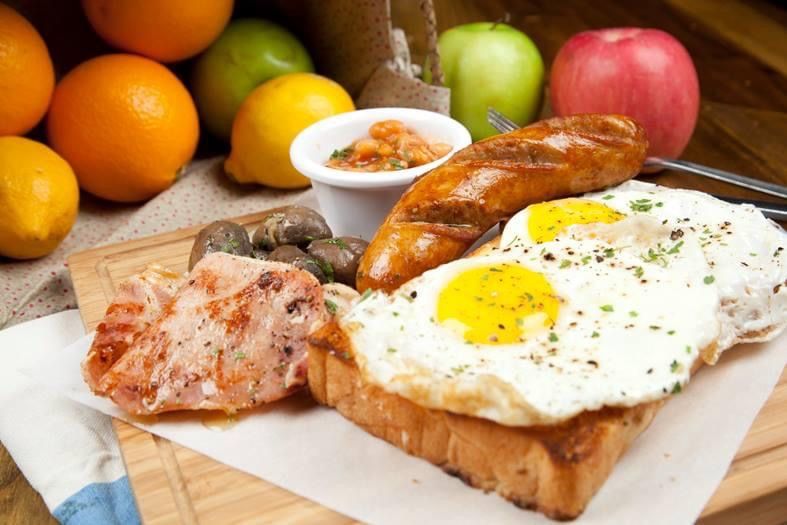 The Soup Spoon Menu Salads 
The salads offered by The Soup Spoon are one of the popular items on its menu. Each bowl of this salad is packed with hearty flavors and textures that will give you a gratifying dining experience.
Caesar Salad – Caesar salad is a classic and popular dish that is served in restaurants from different parts of the world. It is made up of fresh lettuce, hard-boiled egg, sun-dried tomatoes, and parmesan cheese. These ingredients give this dish a crunchy, soft, and juicy texture.
Asian Tofu Salad – Inspired by Thailand and Chinese salad recipes, this vegetarian dish consists of fried tofu bean curd, cherry tomatoes, mandarin orange slices, pine nuts, fried wanton skin, pea shoots, and carrots. The Asian vinaigrette that is made up of Thai sweet chili, fish sauce, and sesame seeds also comes on its side.
Cranberry Chicken Fusilli Salad with Alfalfa – A salad that consists of dried cranberries, herb chicken, fusilli pasta, alfalfa sprouts, sun-dried tomatoes, cherry tomatoes, and corn kernels. It has a sweet and savory flavor and a perfect balance of juicy, chewy, and tender texture.
The Soup Spoon Menu Sandwiches
Sandwich is the crowd's go-to meal as they are nourishing and can be enjoyed for breakfast, lunch, dinner, and snack. These sandwiches of The Soup Spoon have a classic combination of fillings with a modern twist.
Chicken Ham and Cheese – This is a classic combination of all-time favorite ham and cheese. The Soup Spoon added chicken, arugula leaves, tomato slices, and honey mustard mayo to make it mouthwatering.
Smoked Salmon – The focaccia bun is stuffed with smoked salmon, tomato slices, red onion rings, alfalfa sprouts, and Caesar dressing. This best-tasting smoked salmon sandwich does not have a strong fishy flavor which makes it one of the well-loved seafood meals.
Tomato Cheese Toastie – It is a nutritious sandwich made up of cheese, slices of tomato, and other special ingredients. The sweetness of onion jam and the delicious taste of handmade salsa, and arugula make this dish satisfying.
Ready to Eat
The Ready to Eat menu of The Soup Spoon consists of a take-home soup pack that can be enjoyed anytime anywhere. Most of its soups come in 500 ml servings that are good for two. 
Roasted Pumpkin Take Home Soup Pack – A comforting soup that is made up of roasted pumpkin, tart Granny Smith apples, and a special blend of spices. It is a vegetarian soup that is freshly made and does not contain MSG.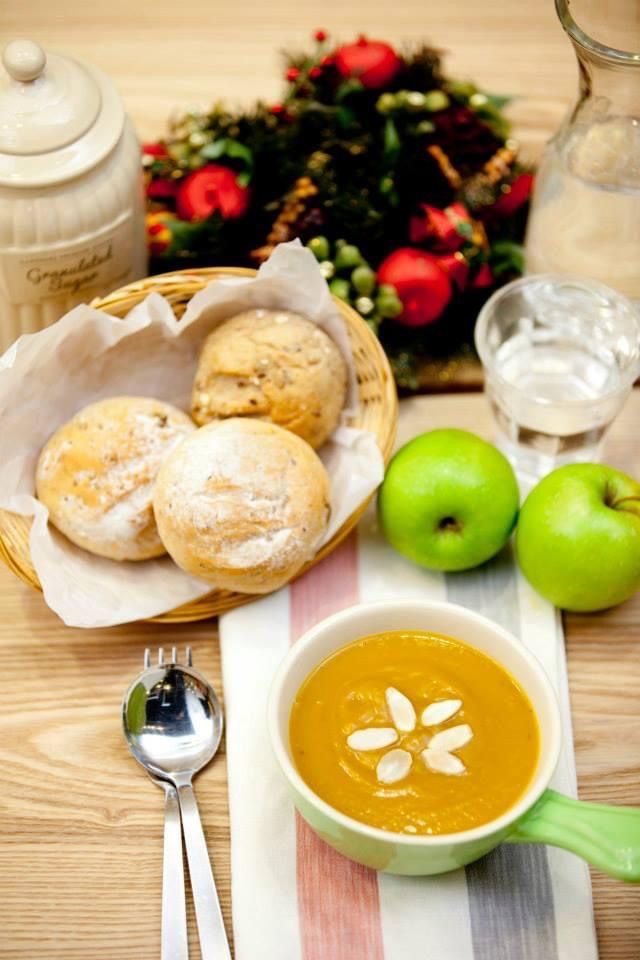 Meatless Minestrone Take Home Soup Pack – Minestrone is a hearty soup that originates in Italy. This meatless soup has an appetizing burst of flavors that makes it mouthwatering. Its vibrant colors enhance its visual appeal and encourage people to try it.
Beef Goulash Take Home Soup Pack – Goulash is an iconic stew that originates in Hungary and is popular in Central Europe. Fresh vegetables and grass-fed beef are the ingredients of this hearty soup. It has a generous dash of herbs, spices, and sweet paprika that makes it satisfying and delicious.
Ala Carte Soups
These Ala Carte Soups of this restaurant come in 350ml servings with a gourmet bread roll. The meatless Minestrone is perfect for those who want a vegetarian meal. The Gluten-free soups that it offers are Velvety Mushroom Stroganoff, Boston Clam Chowder, and Beef Goulash. If you want both vegetarian and gluten-free soup, the Tangy Tomato with Basil and the Roasted Pumpkin are the best options. The other soups that it offers are Tokyo Chicken Stew and Singaporean Chicken & Mushroom Ragout. To make your meal more satisfying, add your choice of side and beverages to your soup. Each soup is filled with goodness that will make your dining experience enjoyable.
Flat Breads
Flatbread is one of the well-loved dishes of the restaurant's patrons as it is a versatile and healthy food that goes well with other dishes. Spice up your meal with Bulgogi Beef with Quinoa and Sriracha Chicken Fillet that has a spicy flavor. Its falafel with hummus and mint is great for those who want a vegetarian meal. This is a convenient food for those who want a quick and filling meal.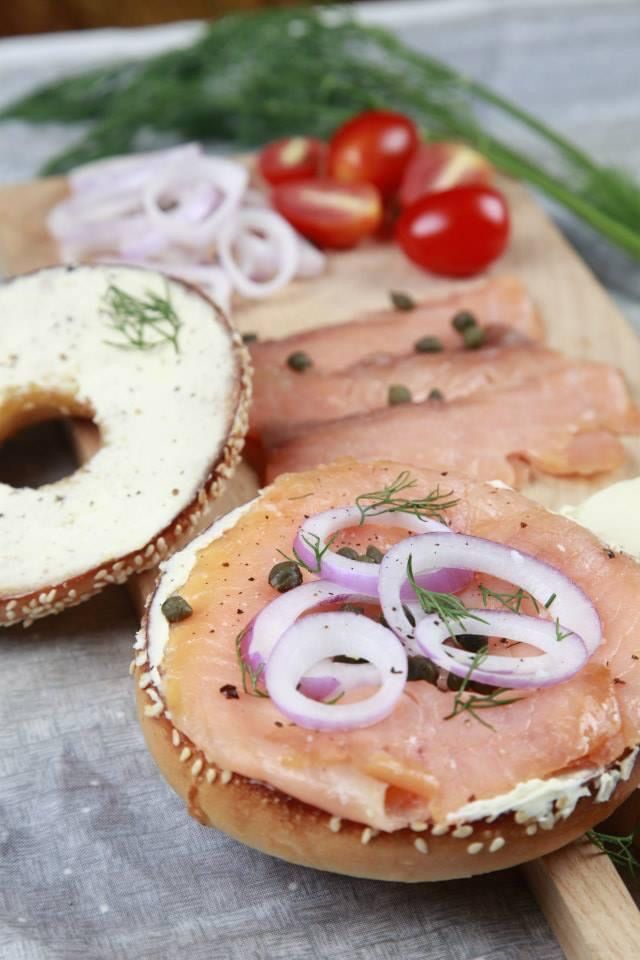 The Soup Spoon Menu Delivery
Craving for delicious and comforting soups? Look no further than The Soup Spoon! Ordering your favorite dishes is quick and easy through their website at https://www.thesoupspoon.com. Explore their menu and discover a wide range of mouthwatering soups made with high-quality ingredients.
If you prefer the convenience of delivery, you're in luck! Many branches of The Soup Spoon offer delivery services through popular online platforms like FoodPanda, Deliveroo, and Grabfood. You can enjoy their hearty soups delivered straight to your doorstep, whether you're at home or in the office.
From classic chicken soup to flavorful tomato bisques and hearty vegetarian options, The Soup Spoon has a variety of choices to satisfy your cravings. Don't wait any longer—visit their website or your preferred food delivery app now to experience the deliciousness of The Soup Spoon for yourself!
The Soup Spoon SG Staff
Support your love for soups by trying The Soup Spoon's delicious and healthy creations. Follow their social media pages for updates on new menu items and promotions, and don't forget to visit their restaurant for a warm and comforting meal. Stay connected with The Soup Spoon online to receive the latest information and to order for pickup or delivery.
Facebook: https://www.facebook.com/thesoupspoon
Instagram: https://www.instagram.com/thesoupspoonsg/
YouTube: https://youtube.com/@thesoupspoon
Website: https://www.thesoupspoon.com/contact-us/
FAQs
What types of soups are served at The Soup Spoon?
The types of soups that are served by The Soup Spoon are Vegetarian, Gluten-free, and inspired by different cultures. Some of the soups that it offers are Boston Clam Chowder, Minestrone, Tangy Tomato with Basil, and Roasted Pumpkin.
Are the soups at The Soup Spoon healthy?
Yes, most of the soups that The Soup Spoon are healthy as it serves vegetarian and gluten-free soups.
Does The Soup Spoon offer any meal sets?
Yes, The Soup Spoon offers meal sets that allow customers to combine their favorite dishes. It serves sandwiches, salad, flatbread, cake, bread bowls, potpie, red rice, steamed corn, and steamed broccoli set.
Can I make reservations at The Soup Spoon?
The Soup Spoon does not offer reservations yet. It is only available for dine-in, pick-up, and delivery.
Conclusion
The hearty and flavorful soups that are inspired by different cultures are the highlight of The Soup Spoon menu. It is a perfect place for those who love delicious soups. If you want to try different soups, make sure to visit them every month as they serve special and exclusive soups monthly. It is a perfect place if you want to try soups that are inspired by different cultures and will make you feel at home.