Indian cuisine is one of the most popular cuisines in Singapore and a lot of restaurants are mushrooming all over the country because of how in demand it is since there are a lot of Indians working in Singapore and aside from that since this cuisine is a cuisine with a lot of flavors many people are getting intrigued and wanted to try this cuisine. I have here a recommendation for you which is a place that offers Indian Cuisine. The banana leaf Apolo menu has a lot of delicious and unique food items to offer for their customers so if you're one of those who are interested enough in Indian Cuisine I am quite sure that you're interested in our article as well. Let's get to know The Banana Leaf Apolo, let's go! 
You can find the updated pricing information for The Banana Leaf Apolo menu below.
MENU
PRICE (SGD)

Popular

Chicken Masala
$9.00
Briyani Rice with 2 Vegetables
$7.90
Butter Chicken
$23.90
Palak Paneer
$17.90
Fish Head Curry
$33.50
Fish Curry
$9.90

Starters

Gobi 65
$14.90
Chicken Lollipop
$17.90
Fish Finger
$17.90
Veg Samosa
$9.90
Crispy Onion Pakora
$9.90

Tandoori

Tandoori Platter
$37.50
Tandoori Chicken
$20.90
Chicken Tikka
$21.90
Murgh Malai Kebab
$22.50
Hariyali Tikka
$23.90
Mutton Seekh Kebab
$26.50
Fish Tikka
$26.50
Tandoori Prawn
$27.50
Paneer Tikka
$21.90
Vegetable Seekh Kebab
$17.90

Chicken

Chicken Masala
$9.00
Chicken 65
$16.90
Pepper Chicken
$17.90
Chicken Curry
$9.00
Butter Chicken
$23.90
Chicken Tikka Masala
$21.90
Malabar Chicken
$21.50
Kadai Chicken
$21.90
Chilli Chicken
$21.90
Chicken Kurma
$21.90

Mutton

Mutton Mysore
$18.90
Mutton Masala
$18.90
Apolo Lamb Shank
$28.90
Mutton Roganjosh
$24.90
Mutton Saagwala
$24.90
Mutton Vindaloo
$24.90

Seafood

Fish Curry
$9.90
Fried fish
$9.90
Fish sambal
$10.90
Chili fish
$21.90
Fish Jalfraizy
$21.90
Apolo Prawn Masala
$10.90
Prawn Mango Curry
$26.50
Chilli Prawn
$26.50
Apolo Masala Crab
$15.94
Squid Curry
$16.90
Squid Black
$16.90
Malabar Fish
$21.90
Fish Cutlets
$9.90
Flower Crab
$20.90
Srilankan Crab
$50.00

Vegetables

•Aloo Gobi Mutter
$14.90
Palak Paneer
$17.90
Paneer Makhani
$14.90
Baigain Bartha
$14.90
Bhindi Masala
$14.90
Gobi Manchurian
$17.90
Malai Koftha
$17.90
Mutter Paneer
$17.90
Vegetable Kholapuri
$14.90
Channa Masala
$14.90
Yellow Dhal
$14.90
Black Dhal
$14.90
Navratan Korma
$17.90

Indian breads

Plain Naan
$4.00
Butter Naan
$5.90
Garlic Naan
$5.90
Garlic Cheese Naan
$7.90
Cheese Naan
$6.90
Keema Naan
$8.90
Kashmiri Naan
$6.90
Basket of Assorted Naans
$16.90
Tandoori Roti
$4.50
Chappathy
$4.50
Pudina Paratha
$7.90

Signature dish

Fish Head Curry
$33.50

Rice

White Rice with 2 Vegetables
$6.50
Briyani Rice with 2 Vegetables
$7.90
Chicken Dum Briyani
$20.90
Mutton Dum Briyani
$21.90
leera Rice
$10.90
Egg Fried Rice
$14.90
Chicken Fried Rice
$17.90
Kashmiri Pulao
$13.90
Seafood fried rice
$17.90

Condiments

Vegetable of The Day
$4.50
Raitha
$6.90
Sambar
$2.90
Rasam
$2.90
Pappadam
$4.50
Fish gravy
$4.50
Chicken gravy
$4.50

Desserts

Gulab Jamun
$6.42

Beverages

Salted lassi
$6.50
Buttermilk
$5.50
Mango lassi
$7.90
Sweet lassi
$6.50
Plain lassi
$6.50
Chocolate milkshake
$9.90
Vanilla milkshake
$9.90
Strawberry milkshake
$9.90
Pineapple special milkshake
$9.90
Orange juice
$6.90
Apple juice
$6.90
Watermelon Juice
$6.90
Apolo Lime Juice
$5.90
Lime Soda
$6.90
Bandung
$5.90
Fresh Coconut
$6.50
Coke light
$4.50
Coke zero
$4.50
100 plus
$4.50
Green tea
$4.50
Soya bean
$4.50
Sprite
$4.50
Fanta Orange
$4.50
A&W root beer
$4.50
Coke
$4.50
About The Banana Leaf Apolo
The Banana Leaf Apolo is a business run by the family since 1974 in Singapore. 5 years after the landing of Apollo 11 to the moon The Banana Leaf Apolo was born. Mr. Chellappan is the founder of this restaurant and the Apollo 11 journey has been a great inspiration for human beings that's why he named his business after it hoping that just like Apollo 11 his business will boost. Then eventually after his hard work and some dedication, customers started to notice them and began being their regulars.
Their dishes are served on a clean and fresh banana leaf is an old tradition in India. The founder envisioned this to be the unique trait of his restaurant and so their name was decided. The ambiance inside the restaurant which is the space and brand design gave a modern and welcoming touch of Indian tradition to their clients and maintained Indian culture and tradition in dining conventions.
The Banana Leaf Apolo Menu Best Seller
Here's the list of best-selling items at The Banana Leaf Apolo. 
Chicken Masala – Chicken masala of the banana leaf apollo is a Chicken cooked until tender to perfection in a thick gravy that is really tasty and delicious with some tomatoes, onion & other Indian herbs and spices. This really flavorful dish is one of the most popular items on their menu, the chicken is cooked nicely and is very tender complimented with the sauce along with it and it's something that you will enjoy and never forget. Perfect with any Indian bread or even with rice.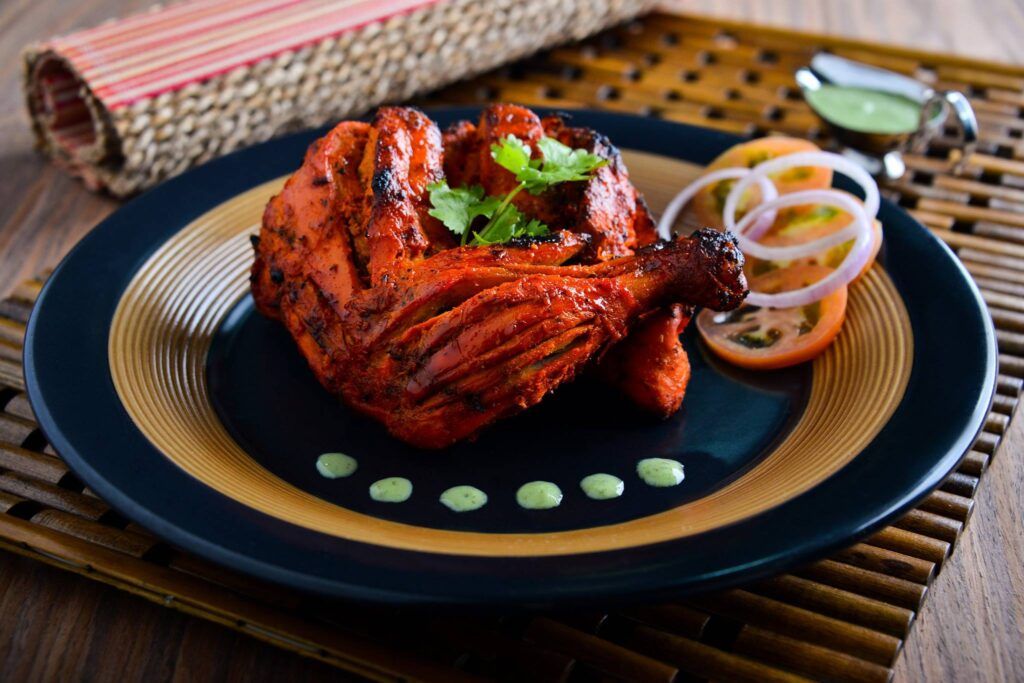 Butter Chicken – The Banana Leaf Apolo's version of butter chicken is made with Grilled chicken that is boneless which I think is great since it is easier to enjoy than cooked in butter based on onion and tomato gravy. The chicken taste really nice and the aroma is just gorgeous. Their butter chicken reminds me of a dish we usually made at home, the flavors of this dish are bursting in every bite. 
Fish Curry – The fish curry version of The banana leaf apollo is Cooked to perfection, the fish is not overcooked that's why you can still taste the flavor of the fish without overpowering it with the sauce. Made with meaty fish chunks marinated in a thick gravy that has a lot of spices. This one is also very flavorful. This one is perfect if you want to take a break from chicken and wants to try a fish dish. One of their most popular among customers and definitely delicious. 
Briyani Rice with 2 Vegetables – I like this one with chicken masala or butter chicken. The rice is well-cooked and very flavorful. Also one of the most popular items that their customers order. Made with basmati rice with flavors so you're sure you'll get the most taste possible. 
The Banana Leaf Apolo Menu Starters
The starter menu of The Banana Leaf Apolo has 5 delicious dishes to choose from. The first on the list is their Gobi 65 which is made with deep-fried marinated cauliflower. The next item is their chicken lollipop this one is made with marinated chicken winglets in Indian spices. They also have fish finger on this menu, this one is crispy fish sticks. The next item is their veg samosa this one is a deep-fried pyramid-shaped pastry stuffed with peas, potatoes, and spices. Last but definitely not least is their crisps onion parka which is a deep-fried snack made with onions, spices, and besan flour. 
The Banana Leaf Apolo Tandoori Menu
The Banana Leaf Apolo offers a tandoori menu in this menu you'll find their best tandoori of all time. They have a tandoori platter this one is a vegetarian dish composed of tandoori's. Tandoori Chicken can also be found on this menu this one includes 4 big chunks of boneless chicken that they marinated with Indian spices before grilling in an old tandoor pot.
They also have Chicken Tikka which is Marinated boneless chicken cubes gently grilled in tandoor pot. They also have Murgh Malai Kebab this one is made with Marinated boneless chicken cubes mixed with cream and cashew nuts then gently grilled in a tandoor pot. Other options are Hariyali Tikka, Mutton Seekh Kebab, Fish Tikka, Tandoori Prawn, Paneer Tikka, and Vegetable Seekh Kebab.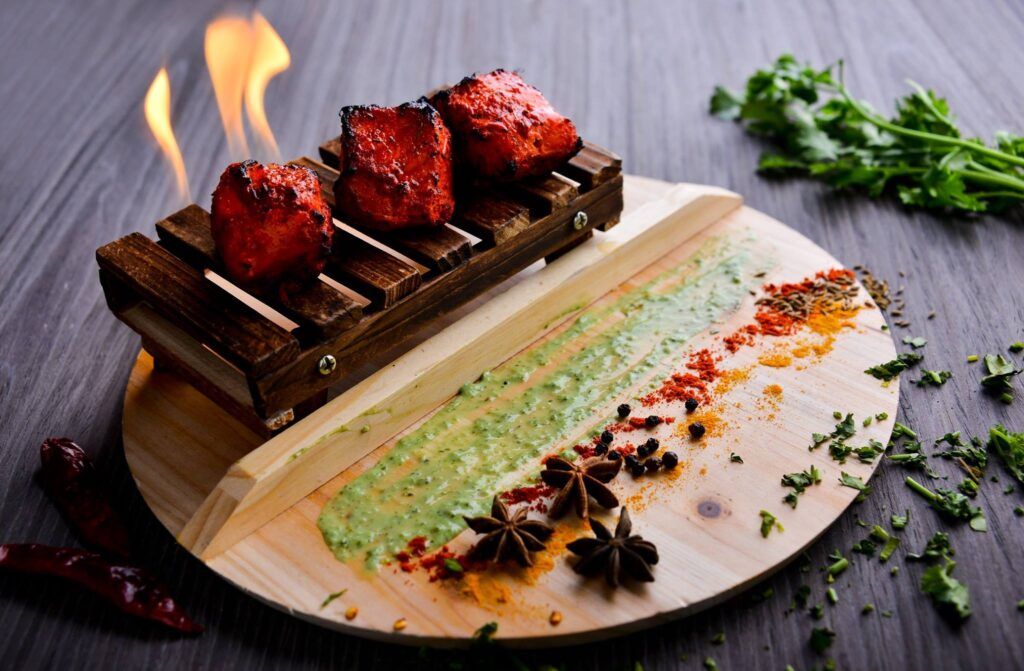 The Banana Leaf Apolo Mutton Menu
They have 6 choices on their mutton menu, the first item is their Mutton Mysore which is made with Mutton cubes and then tossed gently with ground Indian spices. Another option is their Mutton Masala, this one is a Mutton cube simmered gently in thick Indian gravy. Apolo Lamb Shank is also a great choice in this menu, this one is slow-cooked until the lamb shank is tender. They also have Mutton Roganjosh which is Mutton cubes cooked in thick Indian gravy. Other options are Mutton Saagwala and Mutton Vindaloo.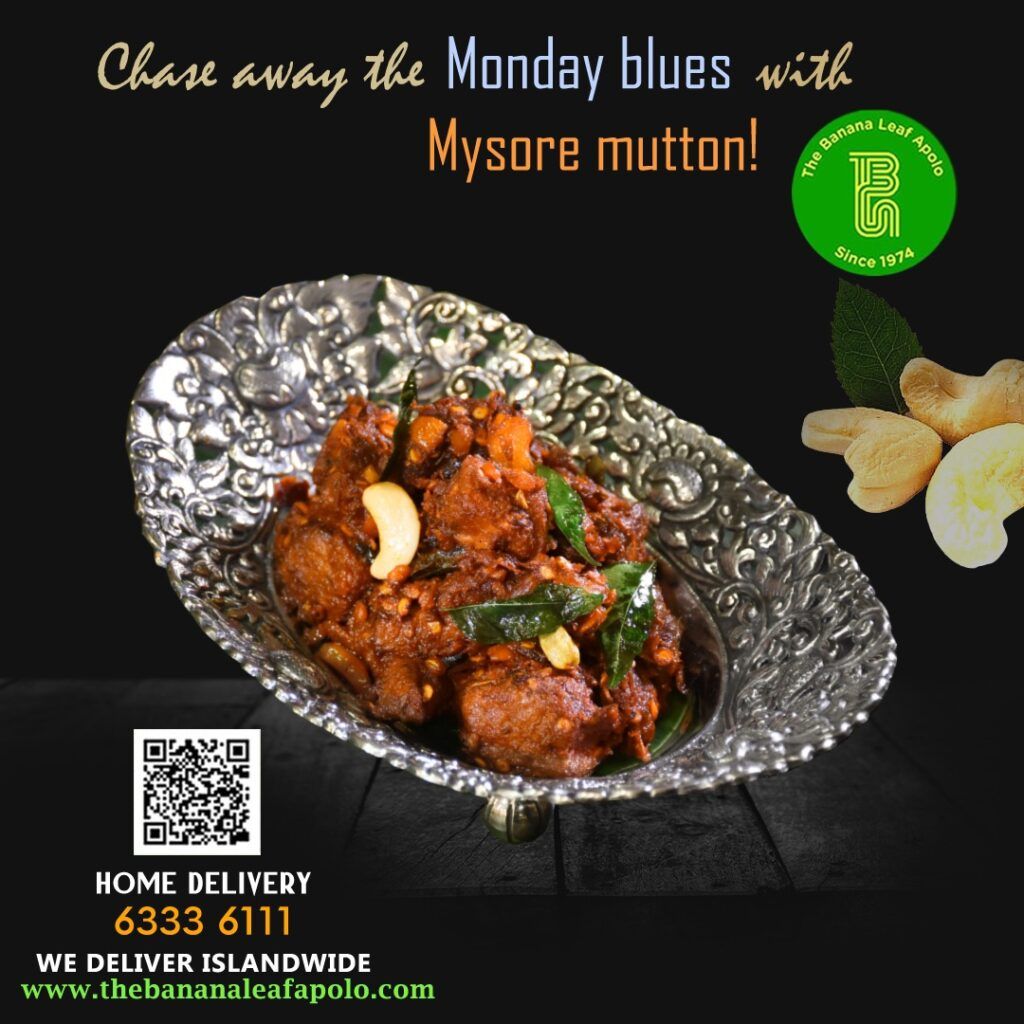 The Banana Leaf Apolo Menu Delivery
Now ordering your favorite meal is made easier simply by going to their delivery website at https://www.thebananaleafapolo.com/checkout aside from that you can also book your favorite food delivery courier that offers service for the Banana Leaf Apolo. 
Social Media Pages
Follow their social media pages to stay connected with the flavors and aromas that define our culinary heritage. Join their online community and be the first to know about special promotions, new menu additions, and exciting events.
Facebook: https://www.facebook.com/thebananaleafapolo
Instagram: https://www.instagram.com/thebananaleafapolo/
Twitter: https://twitter.com/BananaLeafApolo
Website: https://www.thebananaleafapolo.com/contact
FAQs
What type of cuisine does The Banana Leaf Apolo specialize in?
The Banana Leaf Apolo offers Indian cuisine, they have special items like fish head curry, chicken masala, and many more. 
Are there vegetarian and vegan options available at The Banana Leaf Apolo?
Yes, actually they have a lot on their vegetable menu. Though no data shows that their vegetarian menu is actually vegan.
Are there any promotions or special deals available at The Banana Leaf Apolo?
Yes. They do promotions and special deals however it changes from time to time so it's better to follow and like their social media pages to be more updated about their promotions. 
Is The Banana Leaf Apolo halal certified?
Yes, according to their social media and announcement, The Banana Leaf Apolo is halal certified and only serves 100% halal food. 
Conclusion
One of the best places to go if you're craving for Indian cuisine. The Banana Leaf Apolo menu has a lot to offer and In fairness to them, most of their food items are really good. The place is nice it has a great welcoming atmosphere that you will notice the first time going to their restaurant. The place is comfortable as well and well maintained. The dishes that they serve are huge in serving so it's also great for sharing. Foods are mostly saucy however delicious and can be partnered with rice or Indian bread. A great and nice place overall and highly recommended.