There are many diverse and tantalizing restaurants in Singapore, but if you are looking for something unique, you can try the Kaza Kebab menu. This restaurant showcases the best of Turkish cuisine which specializes in a range of delicious options that are prepared with care and skill. The menu also features a variety of traditional Turkish dishes such as pide, mezze, and fresh salads with each dish made using authentic recipes and high-quality ingredients to ensure an authentic and satisfying dining experience. 
You can find the updated pricing information for the Kaza Kebab menu below.
MENU
PRICE (SGD)

Value Combo Meals

Kebab Combo 1
$15.90
Kebab Combo 2
$29.90
Bowl Combo 1
$17.80
Bowl Combo 2
$32.90

Kebabs

Turkish Grilled Chicken Kebab
$10.50
Spicy Crispy Chicken Kebab
$11.50
Falafel Vegetable Kebab
$11.50
Cheesy Chicken Kebab
$11.50
Butter Chicken Kebab
$12.50
Tandoori Chicken Kebab
$12.50
Make Your Own Kebab
$15.00

Healthy Bowls

Falafel Vegetable Delight Bowl
$12.80
Turkish Grilled Chicken Bowl
$13.80
Butter Chicken Bowl
$14.80
Tandoori Chicken Bowl
$14.80
Grilled Salmon Bowl
$15.80
Spicy Crispy Chicken Bowl
$13.80
Lime Butter Garlic Salmon Bowl
$16.80

Sides

Crispy Torti
$4.50
Chilli Torti
$5.50
Parmesan Torti
$5.50
Cheese Torti
$6.50
Corn Cup
$5.50
Mashed Potato
$6.50
Falafel Vegetable Nuggets
$6.50

Beverages

Coconut Water
$2.50
Coke
$2.50
Coke No Sugar
$2.50
100 Plus
$2.50
Bottled Water
$2.50
About Kaza Kebab
Kaza Kebab is a restaurant in Singapore that specializes in Turkish cuisine offering a variety of authentic and flavorful kebab dishes made with high-quality ingredients and traditional cooking techniques. The restaurant aims to provide locals in Singapore with an experience of what Turkey cuisine tastes like. Alongside kebabs, they may also offer other Turkish dishes such as Turkish pizza, mezze, and traditional desserts. Kaza Kebab strives to create a warm and inviting atmosphere where diners can enjoy a satisfying and memorable dining experience.
Kaza Kebab Menu Best Seller
This menu is made up of the most popular and most-ordered dishes at Kaza Kebab that will leave a lasting impression on customers.
Tandoori Chicken Bowl – This bowl features succulent pieces of tandoori-marinated chicken served over a bed of aromatic rice or fresh salad. A mixture of spices and yogurt is used to marinate the chicken, and it is served with a variety of garnishes and sauces to further enhance the flavors.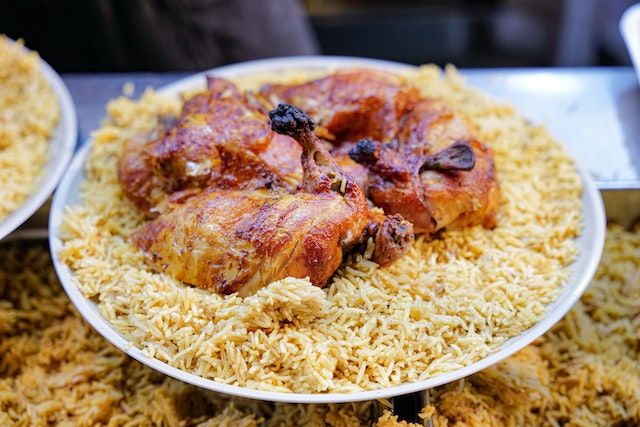 Spicy Crispy Chicken Kebab – This dish is a great option for those who enjoy a bit of spiciness and crunchiness to their meal. The chicken pieces are seasoned with a spicy blend of spices and herbs, then cooked to achieve a crispy and golden exterior while retaining juiciness on the inside.
Tandoori Chicken Kebab – It features tender chicken pieces that have been marinated in a flavorful mixture of yogurt, spices, and herbs and then cooked in a tandoor oven, resulting in a smoky and charred flavor profile. 
Make Your Own Kebab – The Make Your Own Kebab option at Kaza Kebab allows you to personalize your kebab according to your preferences. You can choose from a selection of proteins such as chicken, beef, lamb, or vegetarian options. 
Grilled Salmon Bowl – It features a perfectly grilled salmon fillet that was marinated with herbs and spices and then served over a bed of rice or salad. This dish offers a balance of flavors, with the smoky grilled notes of the salmon complemented by the accompanying rice or fresh greens.
Kaza Kebab Menu Value Combo Meals
This menu is made up of combo meals that provide customers with an affordable meal option filled with delicious food items.
Kebab Combo 1 – This combo typically includes a selection of kebabs such as chicken, beef, or lamb, along with flavorful accompaniments. The meat on the kebabs is soft and juicy because it is marinated in a mixture of spices and then cooked to perfection.
Kebab Combo 2 – Similar to Combo 1, this combo includes a range of kebabs that may feature different proteins like chicken, beef, or lamb. The kebabs are known for their well-seasoned and succulent taste, making each bite a delightful experience.
Bowl Combo 1 – This combo includes a hearty bowl filled with a protein of choice, such as chicken or beef, along with a variety of toppings and sauces. The bowl also features a base of rice or salad, providing a balanced and wholesome meal.
Kebabs Menu
This menu is made up of different varieties of Kaza Kebab's signature item which is the kebab.
Falafel Vegetable Kebab – The falafel, made from ground chickpeas, herbs, and spices, is formed into patties and grilled to perfection while the kebab is accompanied by fresh vegetables, tangy sauces, and soft bread, creating a harmonious blend of flavors.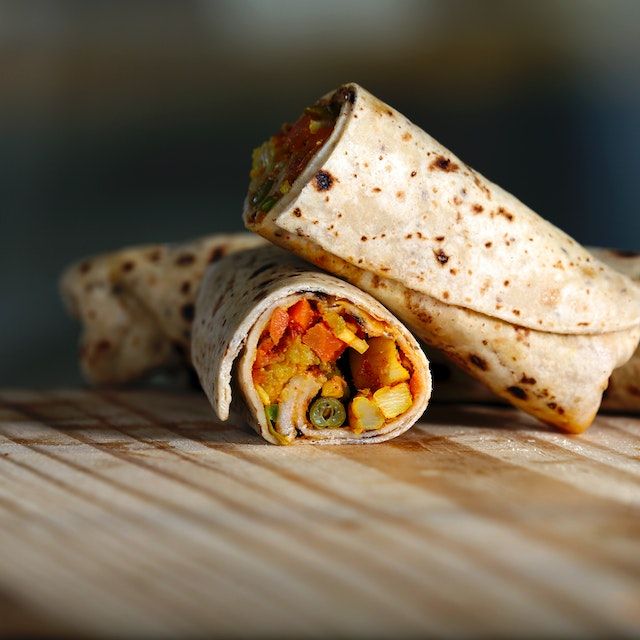 Cheesy Chicken Kebab -In this kebab, delicious chicken chunks are marinated in flavorful spices and cooked to perfection. What sets it apart is the addition of melted cheese, which adds a rich and creamy element to the kebab.
Butter Chicken Kebab – The combination of the rich, velvety sauce and the succulent chicken creates a delightful burst of flavors in this kebab. Served with rice, salad, or bread, the Butter Chicken Kebab is a popular choice for those who enjoy the flavors of butter chicken in a kebab form.
Kaza Kebab Menu Healthy Bowls
This menu is made up of a wide selection of healthy bowls that are perfect for those who are looking for a light meal and those with dietary restrictions.
Falafel Vegetable Delight Bowl – This bowl includes falafel patties made from ground chickpeas, herbs, and spices, which are crispy on the outside and soft on the inside. It is accompanied by a colorful assortment of vegetables such as lettuce, tomatoes, cucumbers, and onions, adding freshness and crunch to the dish.
Turkish Grilled Chicken Bowl – It is served with a generous portion of rice or couscous, along with a selection of fresh vegetables and sauces. The combination of delicate chicken, fragrant spices, and the accompanying side creates a well-balanced and satisfying meal.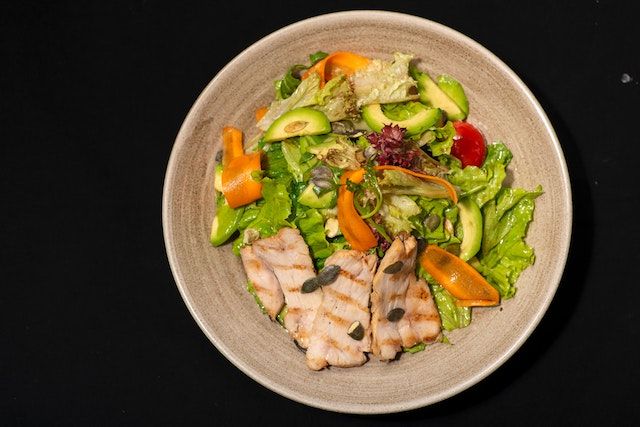 Butter Chicken Bowl – It features succulent pieces of chicken cooked in a creamy and flavorful butter chicken sauce. The sauce's savory, complex flavors are incorporated into the soft, flavorful chicken.
Sides
This menu offers a variety of flavorful and complementary options to enhance your meal in Kaza Kebab. The menu is composed of traditional favorites to unique creations, that were designed to complement the main dishes and provide a well-rounded dining experience.
Beverages
This menu is made up of a variety of refreshing selection of drinks to quench your thirst and enhance your dining experience at Kaza Kebab. With this menu, customers can enjoy a range of options including soft drinks, juices, iced teas, and more.
Kaza Kebab Menu Delivery
Kaza Kebab's menu delivery provides customers with a more convenient option to order their favorite Turkish dishes in the comfort of their homes. Through third-party delivery services like FoodPanda or Grab Food, customers can easily and quickly order with the use of their mobile devices.
Social Media Pages
Kaza Kebab is currently building its online community such as its social media pages. But you can visit their store and might as well give reviews or create hashtags to encourage them to build their social media. #kazakebab #bestkebab #kebabs
FAQs
What types of kebabs do they serve?
Kaza Kebab offers a wide range of kebabs and other dishes inspired by Turkish cuisine.
Can I customize my kebab at Keza Kebab?
Yes, Keza Kebab has a make-your-own-meal option.
Are there any meal deals or combo offers available?
Yes, Kaza Kebab offers combo meals and other kinds of deals.
Are there any vegetarian options available?
Yes, Kaza Kebab also offers vegetarian options for people with dietary restrictions.
Does Kaza Kebab have any halal certifications?
Sorry, there are no indications on whether Kaza Kebab is halal-certified or not. It is best to ask the staff directly in regard to this.
Conclusion 
Kaza Kebab is a fantastic destination for those who are looking for an authentic menu of Turkish cuisine around Singapore. It has a diverse menu that features a variety of kebabs, traditional dishes, and fresh salads which offers a delicious and satisfying dining experience to its customers. For anyone looking for a taste of Turkey in Singapore, Kaza Kebab is a must-visit due to its welcoming and pleasant ambiance, helpful service, and delectable cuisine.