Burgers are one of the best choices when it comes to convenient food choices, many of us enjoy this delicious treat especially when eating out or even online ordering. A lot of us find comfort in eating this kind of a treat because of its deliciousness. Are you looking for a place to go where you could get the best-tasting burger that is available on the market these days? Look no further since our article will be introducing you to one of the best burger places to go. Have you heard about Fatburger? If not then stay with me in this article to know further what I'm talking about. The Fatburger menu has a lot of delicious options on burgers and even non-burger food items and for sure this place would be your next favorite destination for your burger cravings. Interesting right? Then let's go!
You can find the updated pricing information for the Fatburger menu below.
MENU
PRICE (SGD)

FatBurger

Original
$9.00
Double
$12.00
Triple
$15.00
Quad
$17.00
Add ons cheese
$1.50
American chili
$1.50
Egg
$1.50
Onion rings
$1.50
Beef bacon
$1.50
Shrooms
$1.50

Specialty Burger

Swiss mushroom
$11.00
Skinny burger
$11.00
Western BBQ
$11.50
Impossible burger
$15.00
Fish burger
$9.00

Buffalo chicken

Bone in wings 6pcs
$7.00
Bone in wings 9pcs
$10.00
Bone in wings 12pcs
$13.00
Chicken tenders 3pcs
$5.00
Chicken tenders 6pcs
$9.00
Chicken tenders 9pcs
$12.00

Buffalo sandwiches

Grilled chicken
$8.00
Teriyaki
$8.50
Swiss mushroom
$10.00
Crispy chicken
$8.50
Cajun
$9.00
Hot honey
$10.00
Add ons cheese
$1.50
American chili
$1.50
Egg
$1.50
Onion rings
$1.50
Beef bacon
$1.50
Shrooms
$1.50

Fries and more

Skinny fries
$4.00
Fat fries
$5.00
French toast sticks
$5.00
Sweet potato fries
$6.50
Homemade onion rings
$6.50
Chili cheese fries
$6.50
Churros
$8.00

Milkshake and drinks

Bottled water
$2.50
Soft drinks
$2.50
Milkshake chocolate
$8.00
Milkshake strawberry
$8.00
Milkshake vanilla
$8.00
Cookies and cream
$8.00
Caramel cookie crumble
$8.00
About Fatburger
In 1947 Lovie Yancey and her husband decided to start a business with a three-stool hamburger stand. This establishment was first known as Mr. Fatburger however after several years, 1952 to be exact the couple decided to split, Lovie Yancey dropped the Mr. on their business and Fatburger became her own business. The owner worked her way for her business to grow and acknowledge by a lot of people in Singapore and after several years she became successful in making Fatburger an icon and Fatburger becomes a household name.
Since the 50's everything is changing but Fatburger remains just the same still offering Lovie Yancey's burger recipe. They are serving big burger patties which could be double or triple and even quadruple patties into a burger making it a fat burger. Aside from those there are certain factors to consider why they become successful and some of those are that they keep their place nice and clean while playing good music, it's like dining at their place with a nostalgic vibe and that's what the founder wanted. As of today, they still follow the founders' standards of Fatburger making sure that they use only the freshest ingredients for the great quality of their products. 
Fatburger Menu Best Seller
Let me highlight some of the most popular and beloved menu items at Fatburger.
Double King Burger – This is the burger that made Fatburger famous so it's not surprising that this is included on their best sellers. This burger is made with Double the patties of pure 100% lean beef that is made always fresh and ground perfectly. This is served in a toasted bun with onion, tomato, lettuce with Mayonnaise, pickle relish, and Mustard for the best burger experience, it also could be ordered with add-ons like fries and drinks.
Impossible Burger – This delicious burger's name speaks for itself since this one is made from plants so this is for people who want to take a break from meat but still wanted to enjoy a delicious burger. However, their Standard operations involve shared preparation areas and cooking so it could have contact with other items on their menu like beef and poultry ingredients. Though this one is not a meat item a lot of people are curious about their impossible burger making it also one of their best sellers.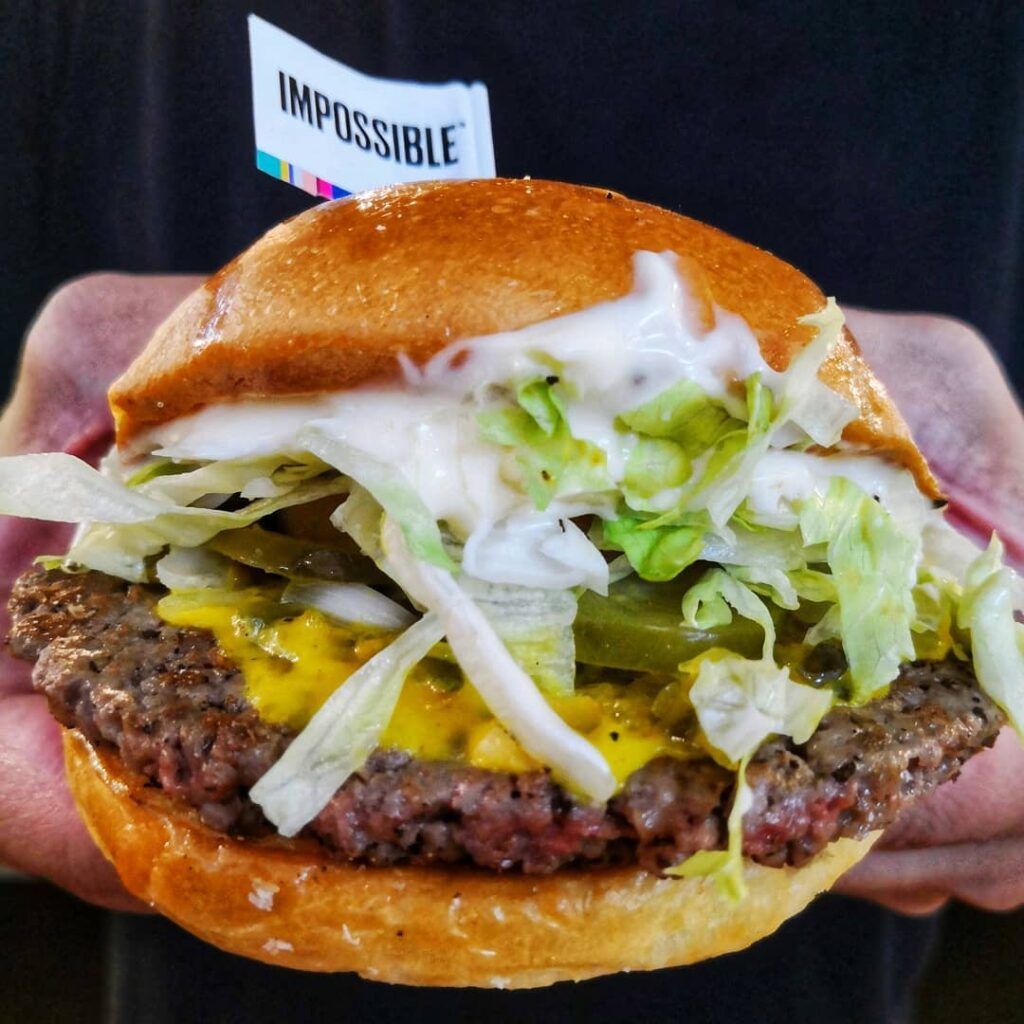 Boneless Wings – Fatburger serves not just burgers but also other non-burger items just like their boneless wings. Their boneless wings are famous among their customers because of how fresh it is. Only using fresh and non-frozen ingredients made their boneless wings delicious and top quality. They also serve this with celery & carrots and your choice of sauce it could be a ranch, blue cheese dressing, or honey mustard.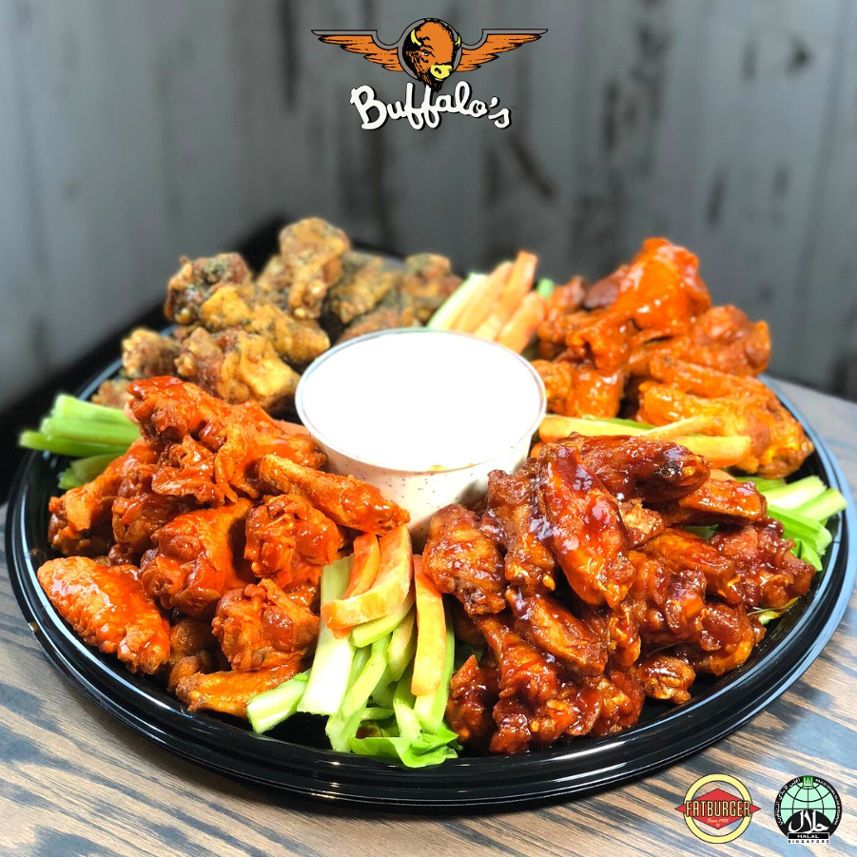 Oreo Cookies & Cream Milkshake – Their Oreo cookies & cream milkshake is everyone's favorite making this one also included on their best sellers. This creamy milkshake has crumbled Oreo cookies blended with ice cream.
Fat Burger
Fatburger's fat burger menu has 4 choices, their fat burgers are also their best sellers. The first option is their original or single patty burger, and the next is the double which means double patty burger. They also have triple which is a burger with 3 beef patties and lastly, their quad is you want to be extra and devour 4 beef patties in one single burger. Their fat burgers also have add-ons like cheese, egg, American chili, shroom, onion rings, and beef bacon.
Fatburger Menu Specials
Fatburger's specialty menu features an enticing selection of five burger options that customers absolutely love. One of their highlights is the Swiss mushroom burger, packed with delicious flavors. Another standout is the skinny burger, a patty-focused delight without the traditional buns. For those craving a tangy twist, the western BBQ burger hits the spot. Fish enthusiasts will appreciate their mouthwatering fish burger. And of course, they also offer the Impossible burger, a delectable choice made with non-meat patties for those seeking a plant-based option.
Fatburger Menu Buffalo's Chicken
If you're a fan of buffalo chicken, you'll be delighted with the options available on Fatburger's buffalo chicken menu. You have the choice between bone-in wings or chicken tenders. The bone-in wings are offered in three different sizes: 6, 9, and 12 pieces per order. As for the chicken tenders, you can select from servings of 3, 6, or 9 pieces. This allows you to customize your order according to your appetite and preferences.
Buffalo's Sandwiches
Their buffalo sandwiches are served with lettuce, tomato, and mayo. They have 6 items on their Buffalo sandwiches menu and those are Swiss mushroom, teriyaki, grilled chicken, hot honey, cajun, and lastly their crispy chicken. The Buffalo sandwiches of Fatburger also have add-ons just like their fat burgers menu. Add-ons are egg, shroom, cheese, beef bacon, American chili, and onion rings. 
Milkshakes & Drinks
They offer bottled water and a variety of refreshing soft drinks to quench your thirst. Additionally, they serve delectable milkshakes made with creamy ice cream. You can choose from classic flavors such as vanilla, strawberry, and chocolate. These delightful options are perfect complements to your meal and provide a tasty way to enjoy a satisfying drink or indulge in a creamy milkshake.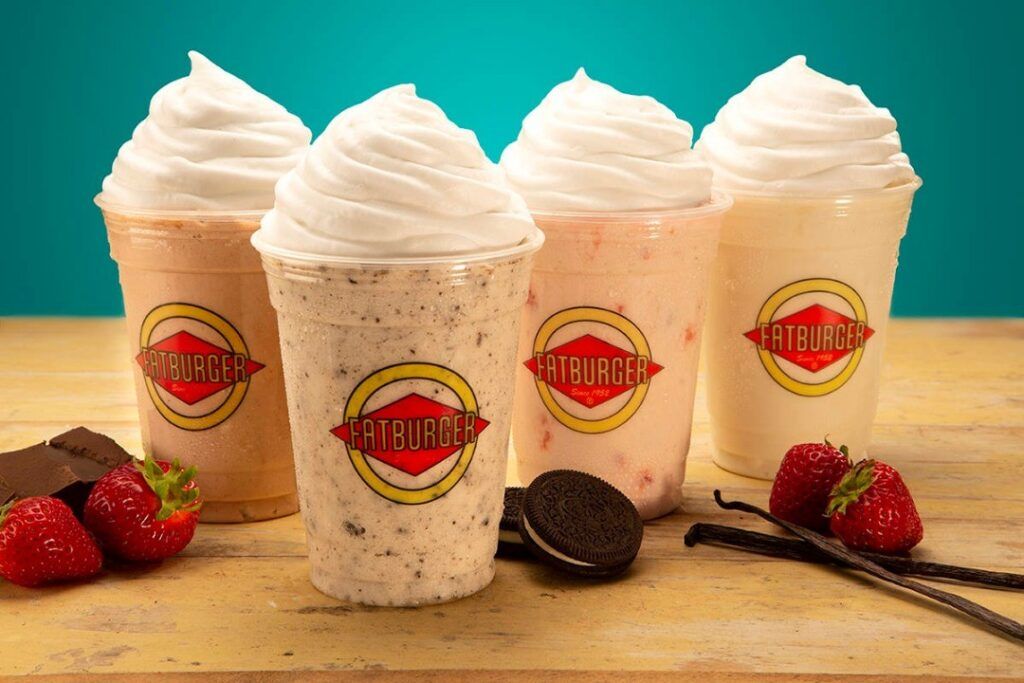 Fatburger Menu Delivery
To order the mouthwatering offerings from Fatburger, simply visit their website at https://www.fatburgersg.com/. It's a convenient way to explore their menu and place your order online. Alternatively, you can also order Fatburger through your preferred food delivery service like Foodpanda. Just browse through the app or website, select your desired items from Fatburger's menu, and have them delivered right to your doorstep. Enjoy the convenience of online ordering and indulge in the deliciousness of Fatburger's delectable products!
Fatburger Social Media Pages
Craving a mouthwatering burger experience? Look no further than Fatburger Singapore! Don't miss out on their delicious sides and milkshakes too! Follow Fatburger Singapore's social media pages for the latest updates, promotions, and tempting food photos. Indulge in a satisfying meal and show your support by following and liking their pages. Get ready for a burger adventure that will leave you wanting more!
Facebook: https://www.facebook.com/FatburgerSG
Instagram: http://www.instagram.com/FatburgerSG
Twitter: https://twitter.com/fatburgersg
TikTok: https://www.tiktok.com/@fatburger
YouTube: https://www.youtube.com/@fatburgersg
Website: https://www.fatburgersg.com/locations
FAQs
What type of food does Fatburger serve?
Fatburger serves a variety of burger choices, however, they also serve sandwiches, delicious chicken wings, and milkshakes.
Does Fatburger offer vegetarian or halal options?
Fatburger is considered a halal-certified establishment they also have vegetarian options on their menu the best example is their impossible burger however since the preparation area of Fatburger is shared their impossible burger could have contact on non-vegetarian items.
What are some of the must-try items at Fatburger?
Make sure not to miss out on Fatburger's must-try items, which can be found in their specialty burgers section. Additionally, their Buffalo chicken and Buffalo sandwiches are also highly recommended and worth trying. These delectable offerings are sure to satisfy your cravings and leave you wanting more. Don't forget to give them a try and discover the mouthwatering flavors that make them stand out among the rest.
Does Fatburger offer delivery?
Absolutely! Fatburger provides delivery services for your convenience. You can easily place your order by visiting their website and selecting your desired items. Simply browse through their menu, make your selections, and complete your order. Sit back, relax, and wait for your delicious food to be delivered right to your doorstep. Ordering through their website ensures a hassle-free and seamless experience.
Conclusion
Best place to go for your burger cravings. The Fatburger menu has a lot of options and aside from burgers they also serve sandwiches, buffalo chicken, and milkshakes. Their serving size is pretty huge compared to other burger places existing in the market these days. Their burgers are always fresh only using the freshest quality of ingredients. Their location is clean and has that customer-friendly vibe. One of the greatest places to go especially if you love to explore different kinds of foods.