The Coffee Hive menu features Singaporean and Western dishes. It is also known for its great-tasting coffee and other beverages. Its other dishes are toasts, fries, hotdogs, coleslaw, and luncheon. Value meals and set meals with a main dish and beverage are also offered for those who want a budget-friendly meal. "Good Food, Great Coffee" is the tagline of this café that describes their food and beverages.
You can find the updated pricing information for the Coffee Hive menu below.
MENU
PRICE (SGD)

Toast

Butter Toast
$2.70
Butter Sugar Toast
$2.80
Kaya Toast
$2.80
Kaya Butter Toast
$2.70
Peanut Butter Toast
$2.80
Ham & Cheese Sandwich
$3.20
French Toast
$3.10
Chee Cheong Fun
$3.40
Half Boiled Eggs
$2.30

Local Delight

Curry Chicken
$9.60
Sambal Baked Fish with Rice
$10.00
Rice
$1.30
Bread
$1.80

Western Delight

Rosemary Chicken
$10.00
Black Pepper Chicken
$10.00
Chicken Cutlet
$11.30
Fish and Chips
$10.00

Noodles

Wonton Noodle
$8.00
Laksa
$8.30
Ipoh Hor Fun
$8.00
Fried Fish Bee Hoon Soup
$8.30
Mee Siam
$6.60
Chicken Macaroni
$7.60

Value Meal

Coffee Toast Set
$6.80
*Upsize: Hot
$0.40
*Upsize: Iced
$0.50
Breakfast Set
$7.80
Ham & Cheese Sandwich Set
$7.50
French Toast Set
$5.20
Chee Cheong Fun Set
$5.00

Sides

Fries
$4.50
Cheese Fries
$5.50

Extras

Rice
$1.30
Hotdog
$1.50
Coleslaw
$1.80
Luncheon
$1.60

Local Delight Set Meals

Curry Chicken Set
$10.80
Sambal Fish with Rice Set
$11.20
Chicken Wanton Noodle Set
$9.20
Laksa Set
$9.50
Ipoh Hor Fun Set
$9.20
Fried Fish Bee Hoon Soup Set
$9.50
Mee Siam Set
$7.80
Chicken Macaroni Set
$8.80

Western Delight Set Meals

Rosemary Chicken Set
$11.20
Black Pepper Chicken Set
$11.20
Chicken Cutlet Set
$12.50
Fish & Chips Set
$12.50

Beverages

Hot Kopi O (Small)
$2.40
Hot Kopi O (Large)
$2.90
Cold Kopi O
$3.10
Cold Kopi O (Upsize)
$3.60
Hot Teh O (Small)
$2.40
Hot Teh O (Large)
$2.80
Cold Teh O
$3.10
Cold Teh O (Upsize)
$3.60
Hot Kopi (Small)
$2.50
Hot Kopi (Large)
$2.90
Cold Kopi
$3.20
Cold Kopi (Upsize)
$3.70
Hot Teh (Small)
$2.50
Hot Teh (Large)
$2.90
Cold Teh
$3.20
Cold Teh (Upsize)
$3.70
Hot Kopi C (Small)
$2.60
Hot Kopi C (Large)
$3.00
Cold Kopi C
$3.30
Cold Kopi C (Upsize)
$3.80
Hot Teh C (Small)
$2.60
Hot Teh C (Large)
$3.00
Cold Teh C
$3.30
Cold Teh C (Upsize)
$3.80
Hot Yuan Yang (Small)
$2.70
Hot Yuan Yang (Large)
$3.10
Cold Yuan Yang
$3.40
Cold Yuan Yang (Upsize)
$3.90
Hot Milo (Small)
$2.70
Hot Milo (Large)
$3.10
Cold Milo Drink
$3.40
Cold Milo Drink (Upsize)
$3.90
Hot Barley Drink (Small)
$2.50
Cold Barley Drink
$3.00
Cold Barley Drink (Upsize)
$3.50
Hot Lemon Tea
$3.10
Cold Lemon Tea
$3.50
Cold Lemon Tea (Upsize)
$4.00
Hot Lemongrass Honey Drink (Small)
$3.20
Cold Lemongrass Honey
$3.50
Cold Lemongrass Honey (Upsize)
$4.00
Hot Honey Lemon Drink
$3.30
Cold Honey Lemon
$3.80
Cold Honey Lemon (Upsize)
$4.30
Hot Honey Yuzu Drink (Small)
$3.40
Cold Honey Yuzu
$4.20
Cold Honey Yuzu (Upsize)
$4.70
Hot Lime Juice
$2.80
Cold Lime Juice
$3.00
Cold Lime Juice (Upsize)
$3.50
Chinese Tea
$3.00
Green Tea
$2.00
Hot Homemade Lime and Plum
$3.20
Cold Homemade Lime and Plum
$3.50
Cold Homemade Lime and Plum (Upsize)
$4.00
About Coffee Hive
Coffee Hive is one of the brands under Coffee Hive Holdings. Four young men founded it to serve great food and fresh coffee and create a vibrant place where people can bond with their loved ones. Kopi is the pride of this café as they use fresh and classic ingredients and are dedicated to maintaining its taste and quality in all Coffee Hive locations.
Coffee Hive Menu Best Seller
Coffee Hive is known for its great food and fresh coffee. Here are some of the best sellers of Coffee Hive that you must include in your meal when you visit or order from this coffee shop.
Curry Chicken Set – Curry Chicken is the most famous dish of Coffee Hive. The rich flavor and distinctive taste of this dish are soul-soothing. Enjoy it with rice, noodles, or bread and beverages. It is an addicting meal that will make you look forward to your next order or visit.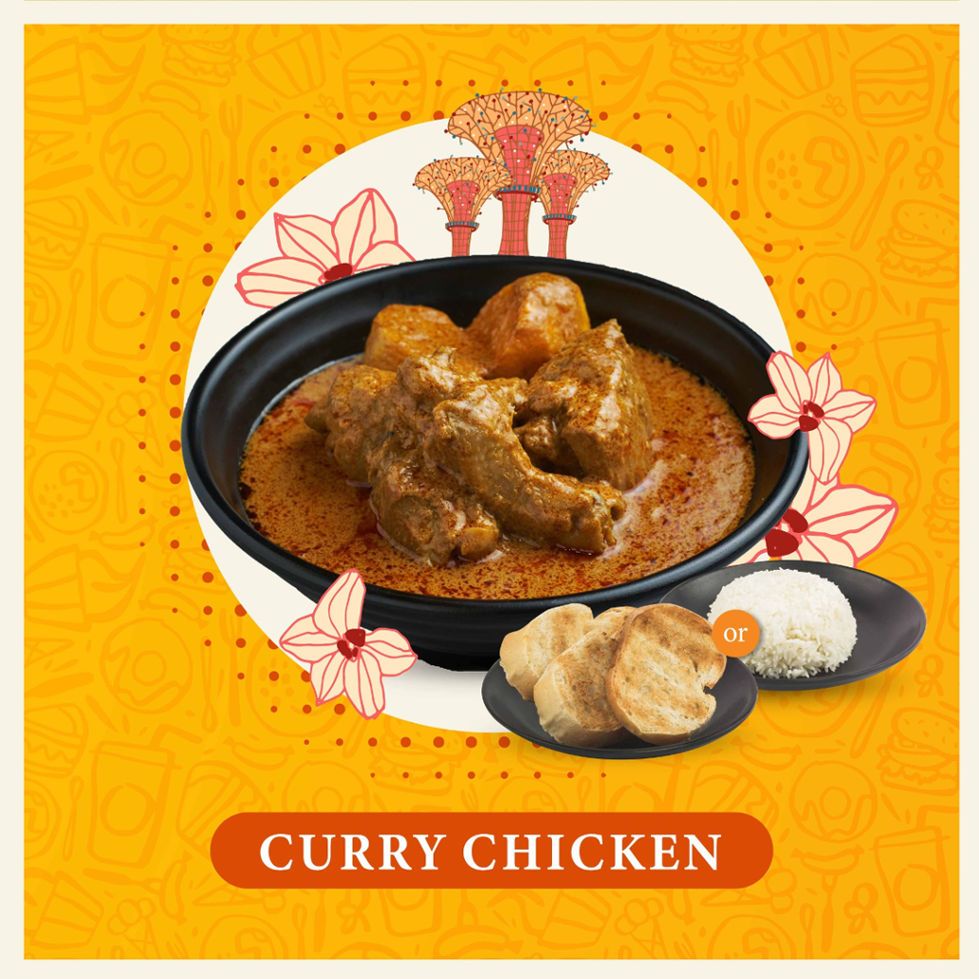 Rosemary Chicken – Chicken is marinated with fresh rosemary and special sauces and baked expertly. The fragrance of rosemary and the creamy mushroom sauce garnished on it will boost your appetite, making you enjoy this meal. It is tender and juicy inside and light and crispy on the outside. This Singaporean-style Western food is served with rice and coleslaw.
Wonton Noodle – Egg noodles are cooked al dente in a special mix of seasonings and served with wontons, char siew, and greens. The comforting goodness and delicious flavor of this noodle make it one of the most-loved dishes of its patrons.
Mee Siam – Rice vermicelli noodles are drenched in a variety of herbs and spices. The classic taste of this dish and its sweet, sour, and spicy flavor brings out a sense of comfort to diners. Hard-boiled eggs, fried tofu, bean sprouts, and calamansi complete this dish.
Laksa – One of the most-loved delicacies in Singapore. Thick bee hoon noodles are cooked in a spicy and rich coconut broth. Shrimp, boiled egg, and fried tofu are laid on its top, adding an appetizing flavor and texture.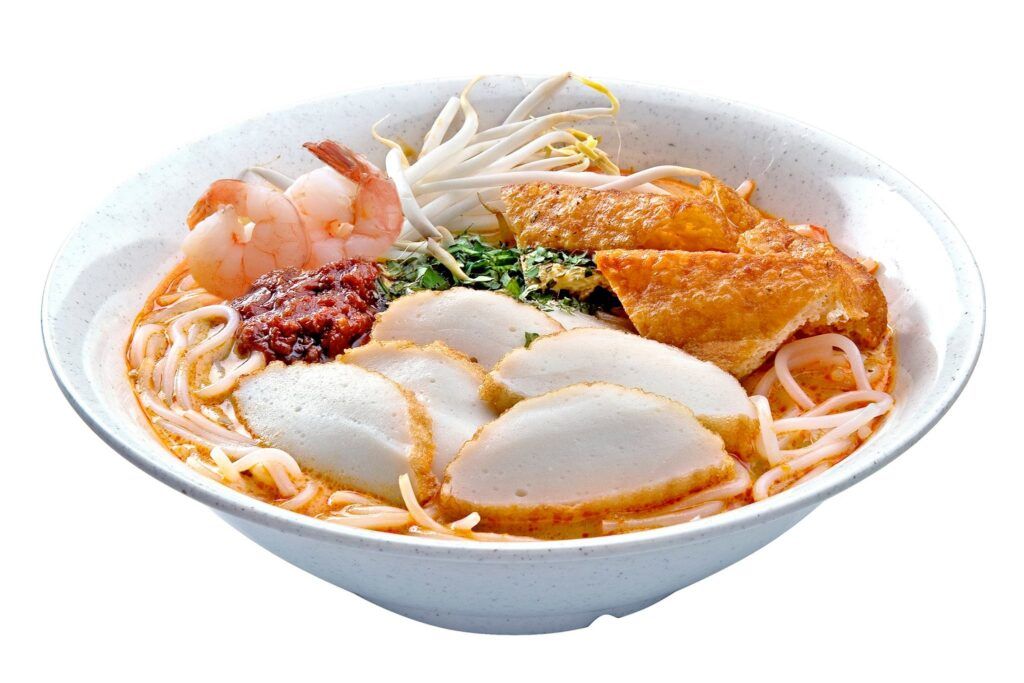 Coffee Hive Menu Toast 
Coffee Hive serves classic butter, kaya, peanut butter, and French toast. It also offers butter sugar, kaya butter, and ham & cheese sandwich. These toasts are the perfect pair for the fresh coffee that it serves.
Butter Sugar Toast – A classic toast where butter sugar is spread on bread. It is freshly toasted upon ordering so that customers will enjoy a hot and crunchy toast. The buttery and sweet concoction of this toast makes it appetizing.
Kaya Toast – The traditional Kopitiam white bread is stuffed with pandan-flavored cream and caramelized coconut cream. It is toasted perfectly, with an aroma and sweetness that will increase your appetite.
French Toast – It is a famous toast as it is versatile and easy to create. The bread is dipped in a special batter mix and pan-fried until it becomes crunchy. A spoonful of kaya or coconut jam and a slab of butter also comes with it.
Coffee Hive Menu Local Delight 
Local Delights consists of comfort food and special dishes showcasing Singapore's vibrant culture. The special blend of fresh ingredients makes these local dishes flavorsome, unique, and distinctive. These are some of the local cuisines served by this café.
Curry Chicken – This dish is made using a traditional recipe. Chunky chicken and soft-boiled potatoes are simmered in a rich and thick curry. The curry is made with the right amount of coconut milk that perfectly balances the flavor of other spices and seasonings. It comes with a choice of bread, noodles, or rice.
Sambal Baked Fish with Rice – The thick slice of fish is garnished with luscious and flavorful sambal sauce, baked expertly, and adorned with pieces of garlic. It is also served with white steamed rice, calamansi, tomato, and cucumber slices.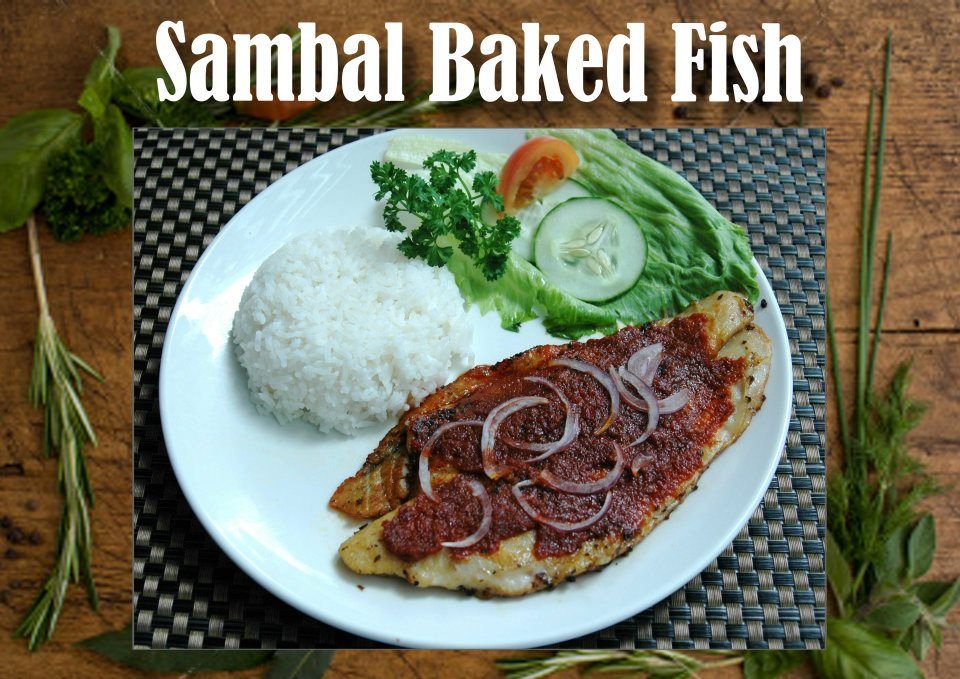 Bread – A special bread that is specially created by Coffee Hive. It has a soft and fluffy texture and can be paired with other dishes and beverages. The types of bread it offers are French Bread and White Bread, available in a toasted and non-toasted variety.
Western Delight
Western dishes are among the most-sought dishes of people from different cultures as they are flavorful and appetizing. These are the menu of Coffee Hive that are inspired by delicious Western cuisine. 
Black Pepper Chicken – Enjoy the peppery sensation of this dish that is bursting with flavors. The black pepper sauce has a savory, rich, and smoky flavor that goes well with the juiciness and tenderness of the roasted chicken. It comes with white rice and flavorsome coleslaw.
Chicken Cutlet – Boneless and skinless chicken breast is coated with flour and a special blend of spices. It is fried until its outer layer becomes crispy and golden brown. Coleslaw and crispy fries are served to give diners a filling and satisfying meal.
Fish and Chips – Wrapped in a light and crispy batter, this tender and moist fish fillet will satisfy your Western food cravings. It comes with crispy fries, homemade tartar sauce, cheese sauce, coleslaw, and a slice of lemon.
Coffee Hive Noodles Menu
The noodles served by Coffee Hive consist of Wonton Noodles, Laksa, Ipoh Hor Fun, Fried Fish Bee Hoon Soup, Mee Siam, and Chicken Macaroni. These noodle dishes are the crowd's go-to food because it is filling, flavorful, and comforting. The delicious toppings of these cuisines add flavor and texture, making every bite gratifying.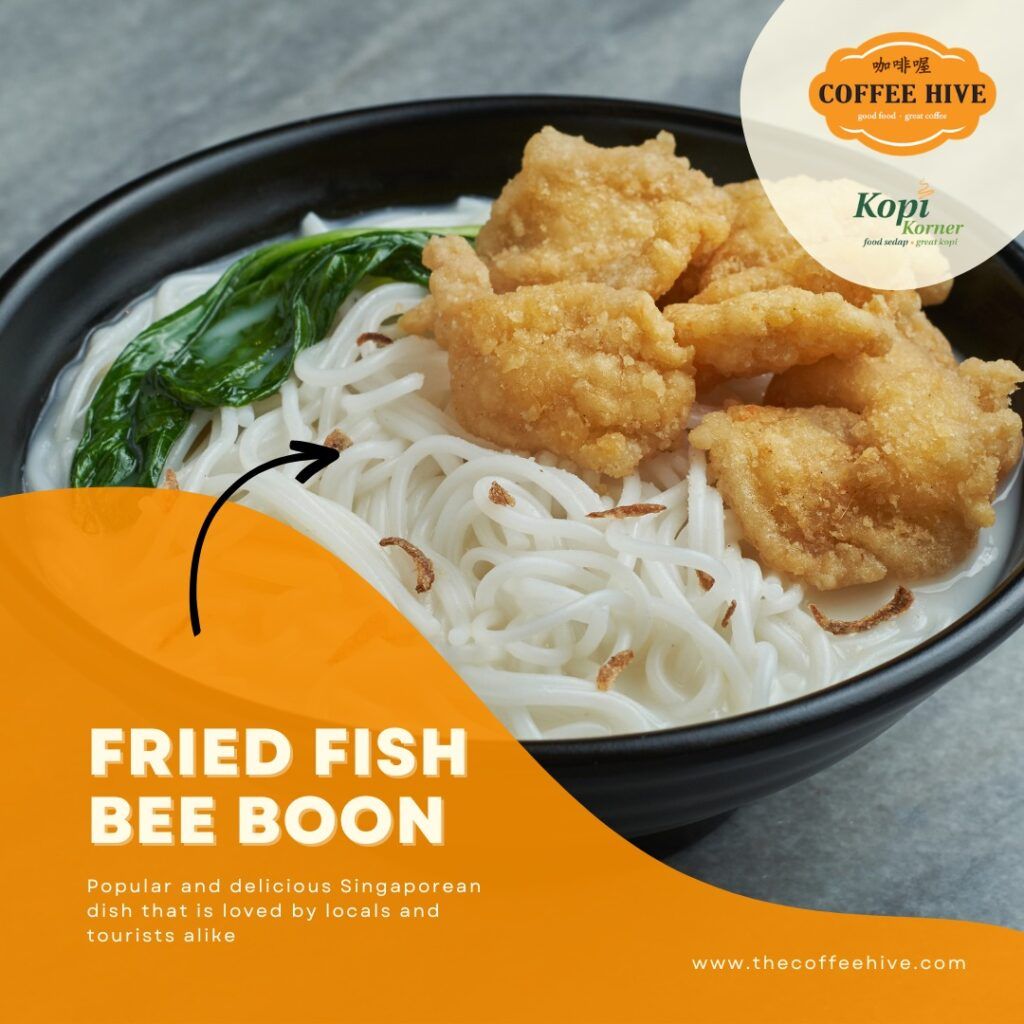 Sides
At Coffee Hive, you'll find the perfect accompaniment to your main dish – fries! These delightful side dishes are expertly cooked by deep-frying them to perfection. Served alongside your meal, they offer a satisfying crunch that is hard to resist.
Coffee Hive takes fries to the next level by offering a delicious variation for those craving a cheesy and flavorful snack. Introducing their cheese-flavored fries, a true treat for your taste buds! Imagine crispy fries, generously drizzled with not just one, but two kinds of cheese. Then, they are carefully baked until the fries absorb all that irresistible cheese flavor. It's a mouthwatering combination that will have you coming back for more.
Coffee Hive Menu Delivery
The menu of the coffee hive is available on different delivery platforms such as FoodPanda, GrabFood, Deliveroo, and Oddle.me For inquiries, please call them at +65 8389 7696 or +65 9626 2319, or drop a message on their official website at https://www.thecoffeehive.com. 
Social Media Pages
Looking for a cozy spot to enjoy a cup of coffee or tea? Look no further than Coffee Hive in Singapore! Try their delicious beverages and support their business by following and engaging with their social media pages. Stay up-to-date on their latest offerings and promotions, and message them for more information.
Facebook: https://www.facebook.com/CoffeeHive
Instagram: https://www.instagram.com/coffeehiveofficial/
Email: [email protected]
Website: https://thecoffeehive.com/contact-us/
FAQs
Where are the Coffee Hive outlets located in Singapore?
Here are the outlets of Coffee Hive in Singapore
Central
Novena Square 2, 10 Sinaran Drive #B1-88
Robinson 112, 112 Robinson Road #01-01
Thomson Plaza, 301 Upper Thomson Road #02-09
The Adelphi, 1 Coleman Street #B1-50
OG Albert Complex, 60 Albert St #01-02
Alexandra Technopark, 438B Alexandra oad #01-10
Erh Building, 110 Robinson Road, Erh Building, #01-00
Capital Tower, 168 Robinson Road, Capital Tower #01-08
West
Fusionpolis Phase 2A @ One-North (F2A), INNOVIS #01-05
North-East
Rivervale Mall, 11 Rivale Crescent #01-19
What type of coffee do they serve at Coffee Hive?
The types of coffee that Coffee Hive serves are Kopi-O, Kopi, and Kopi-C, available in hot and cold.
Are there any vegetarian or vegan options available at Coffee Hive?
There are no vegetarian or vegan options available at Coffee Hive.
Is Coffee Hive halal-certified?
Coffee Hive is not a halal-certified coffee shop in Singapore.
Conclusion
The Coffee Hive menu is well-loved for its authentic and unique dishes and best-tasting homemade coffees. The cozy ambiance of this café makes it a perfect place to have fun with family, friends, and colleagues. It maintains to keep the quality of its coffee in all its outlets so customers can enjoy the same taste of coffee. A coffee hive card is also offered for those who want exciting rewards such as discounts and birthday treats.