The Nam Kee Pau menu comprises Chinese-style pau, noodles, and dim sum dishes. Handmade paus are the restaurant's specialty. It uses the best ingredients available to serve diners authentic and one-of-a-kind paus. The paus that it offers are Char Siew, Red Bean, Lotus, Amy Yip, and Big Pau. The noodles it serves originate in Asian Countries such as Malaysia, China, and Singapore. Dim Sum includes Traditional Bak Zhang, Bak Zhang with Egg Yolk, Lor Mai Kai, and Siew Mai. 
You can find the updated pricing information for the Nam Kee Pau menu below.
MENU
PRICE (SGD)

Mains

Mee Hoon Kueh
$6.50
Ban Mian
$6.50
Koka Noodles
$6.50
Ee Mian
$6.50
Traditional Bak Zhang
$5.20
Bak Zhang With Egg Yolk
$5.90
Amy Yip
$8.00
Big Pau
$2.80
Char Siew Pau
$1.60
Red Bean Pau
$1.30
Lotus Pau
$1.30
Lor Mai Kai
$3.00
Siew Mai (2pcs)
$3.20
About Nam Kee Pau 
Nam Kee Pau is one of the brands under the Fei Siong Group. It specializes in serving traditional homemade paus that are notable for delicious fillings. The authentic and classic recipe from Malaysia is used to create paus with authentic taste. It has a nostalgic ambiance that complements well with its food. 
Nam Kee Pau Menu Lor Mai Kai 
A classic and local dish that is typically served in dim sum restaurants. Glutinous rice is cooked in a special sauce and topped with tender and flavorful chicken. This is an excellent meal if you prefer rice over noodles or pau. The sauce used in this dish is made with a unique mix of spices and seasonings. This is typically wrapped in a lotus leaf in China, but it is served on a plate or bowl in Singapore. It is served in a bowl, and its presentation makes it mouthwatering.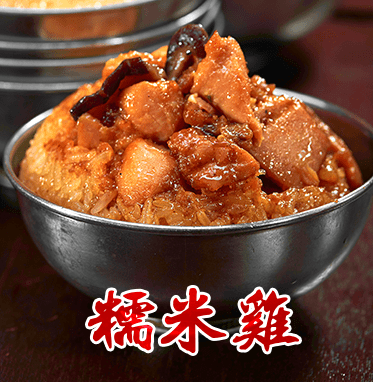 Nam Kee Pau Menu Mee Hoon Kueh 
Mee Hoon Kueh is a common cuisine in Singapore and Malaysia. Hand-torn noodles, minced meat, poached egg, dried mushrooms, fried anchovies, and liver are cooked in a light and delicious broth. The uneven shapes of the noodles give this soup an authentic touch. Its noodles have a perfect balance of soft and chewy texture. The unique fragrant smell of mushrooms will capture your interest and encourage you to try it. It is made to order to serve it hot and fresh, making it flavorful and enjoyable. This hearty and comforting bowl of Mee Hoon Kueh is considered one of the best in town. 
Ban Mian 
One of the popular dishes of Nam Kee Pau is well-loved for its distinctive flavor. It is made with thick and chewy noodles, chili, special sauce, vegetables, fried ikan, minced meat, mushroom, and half-boiled egg. The restaurant always uses its signature blend of combined ingredients, so every time you order this dish, you will remember the first time you tasted it. Noodles are made fresh daily and cooked just right to balance their texture. It has a well-balanced spicy broth that makes it exciting but does not overpower other ingredients' flavors. It can fill you up for hours as it is loaded with flavorful ingredients.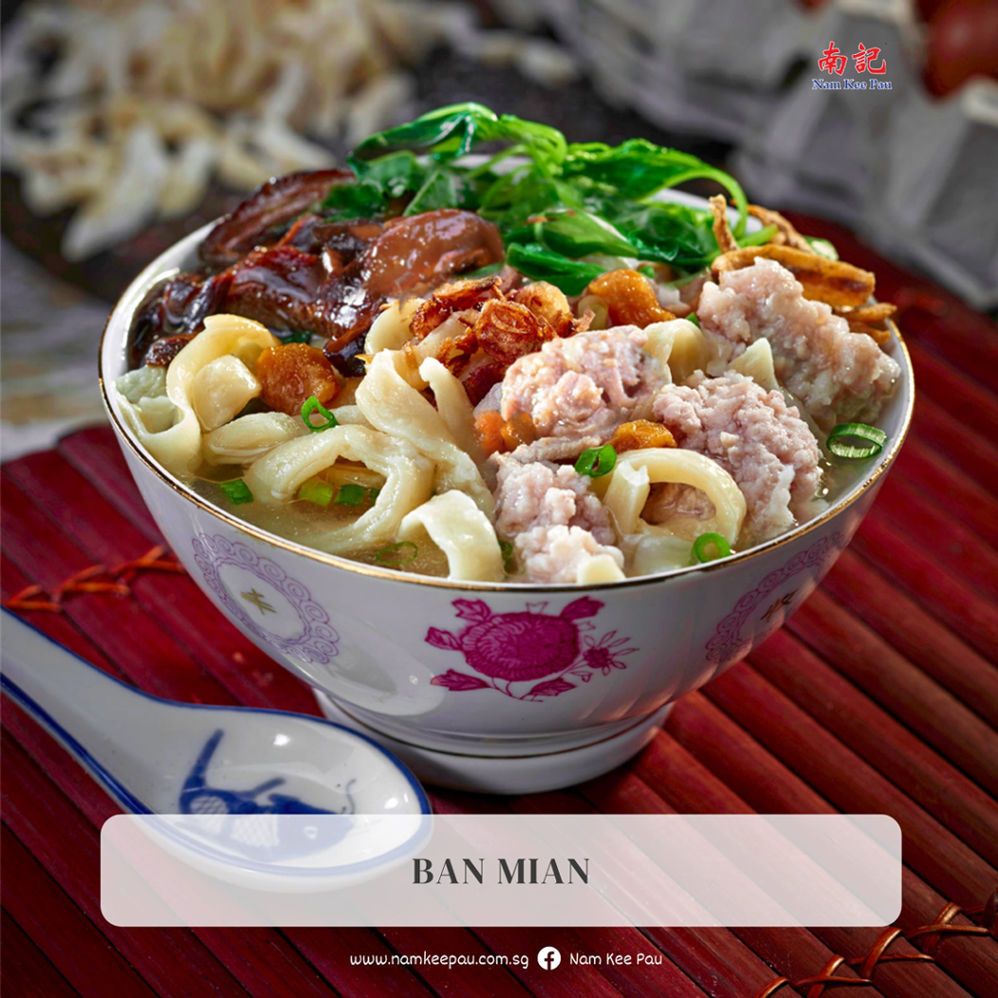 Nam Kee Pau Koka Noodles Menu
Warm your body with this noodle dish made with koka noodles, greens, meat, and other unique ingredients. Koka Noodles, a Singaporean instant noodle brand, is used in creating this dish. Nam Kee Pau topped it with their choice of fresh ingredients to make it unique. The restaurant served it hot to make it more nutritious and delicious. This is one of the noodles you must try as it is topped with many different ingredients. 
Ee Mian 
Ee Mian noodle is made with vegetables, pork meat, ikan bilis, stewed mushroom, and golden brown & chewy noodles. This dish is one of the famous noodles of Nam Kee Pau as it is a different ordinary Ee Mian dish. It has flavorful toppings that add a layer of appetizing flavor and texture. The warmth of its broth, tasty toppings, and delicious noodles are the features of this dish that makes people love it more.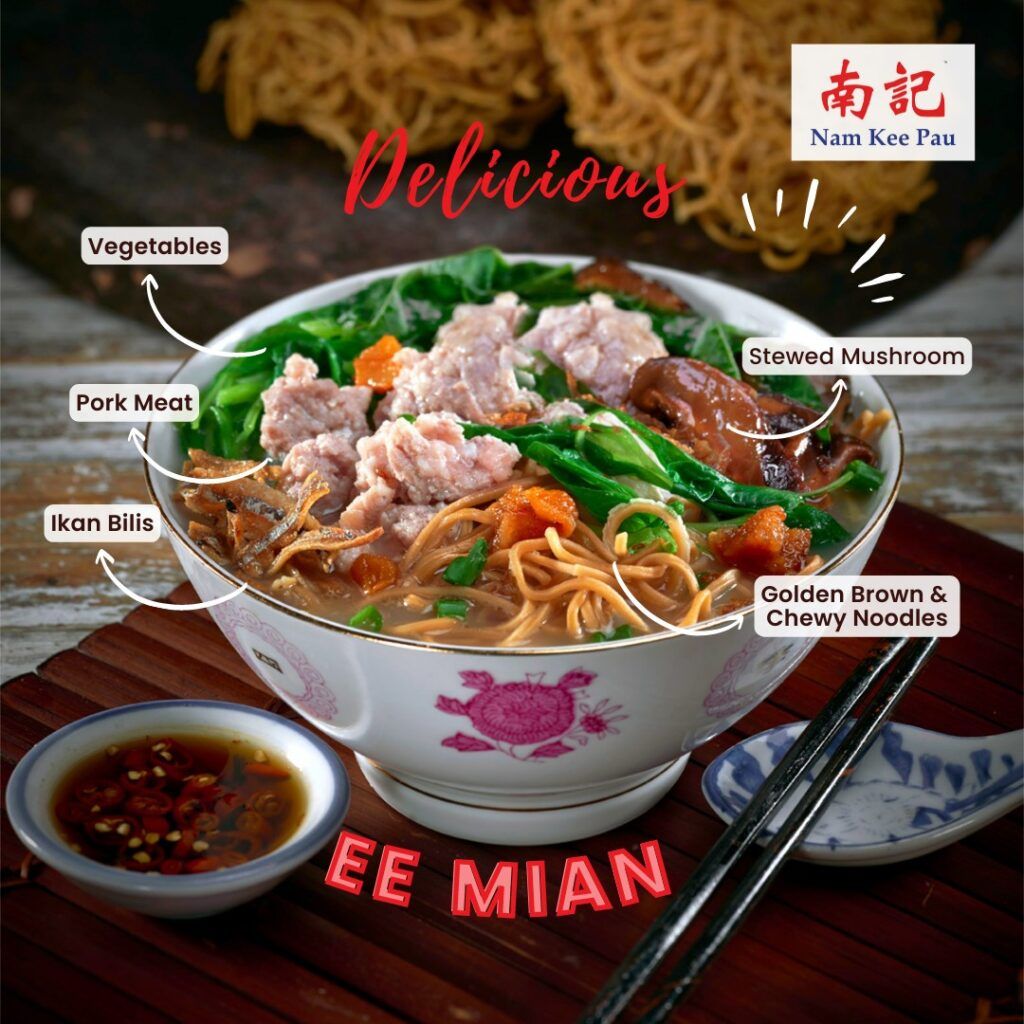 Traditional Bak Zhang 
Bak Zhang is a classic menu of Nam Kee Pau where glutinous rice dumplings are filled with different fillings. It has a novel taste as it follows an original recipe that gives a comforting feeling and deeper flavor. Nam Kee Pan also serves Bak Zhang with Egg Yolk for those who want a filling and more flavorful variety. It is one of the food items usually served during the Dragon Boat Festival celebrated by the Malaysian Chinese community. 
Big Pau 
Pau items are the specialty of Nam Kee Pau. One of the paus that it offers is this big pau. This is an all-time favorite as the unique mixture of its ingredients gives big flavors. It is made with hard-boiled egg and meat stuffed in a fluffy pau. The sweet and savory sauce and the soft and tender meat make every bite satisfying. Its signature taste is soul-soothing, helping you to relax and lift your mood. The goodness of this dish will make you come back for more. This pau is perfect for those with a big appetite or those who want a filling meal.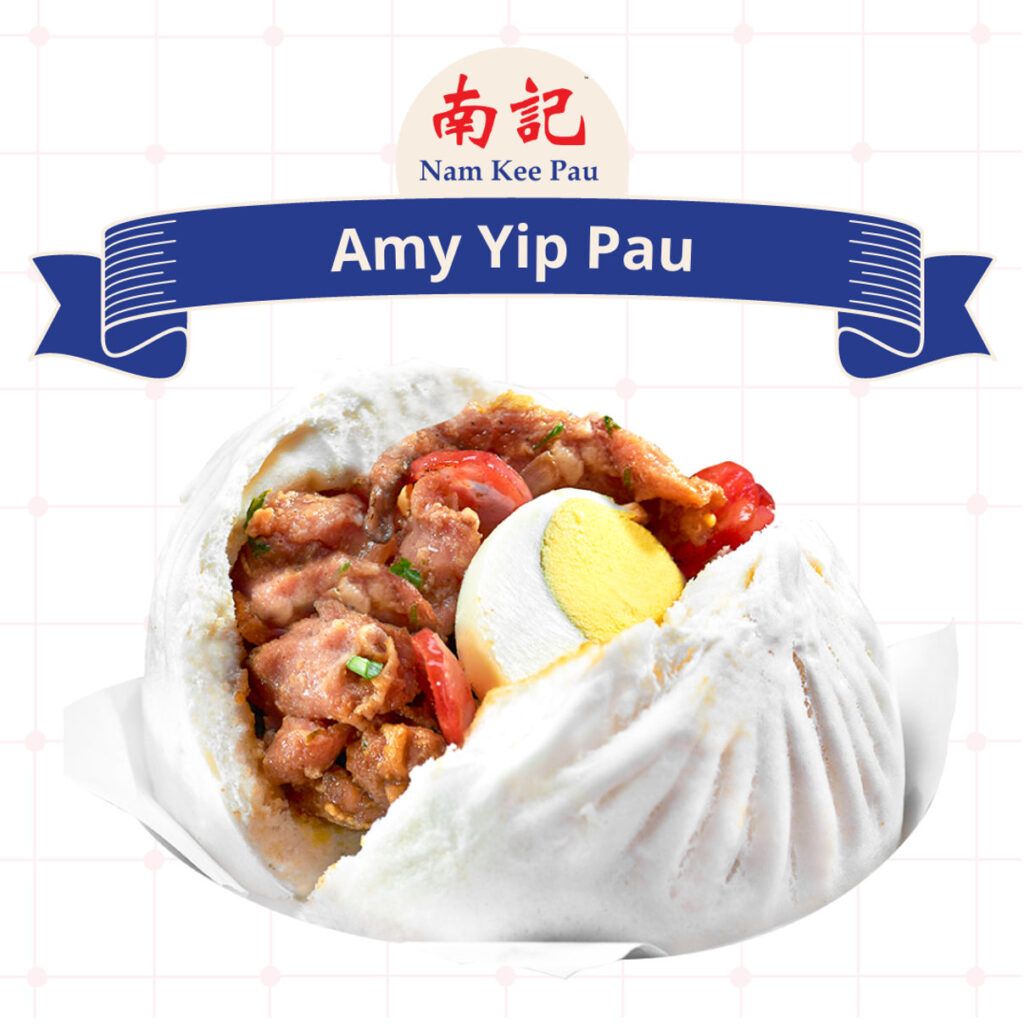 Nam Kee Pau Menu Delivery 
Craving the delicious and flavorsome offerings of Nam Kee Pau? Good news! You can conveniently access their menu on popular food delivery platforms such as FoodPanda, GrabFood, and Deliveroo. Simply hop onto your preferred app, browse through their delectable options, and place your order with ease.
For those who prefer to order directly from Nam Kee Pau, you can visit their website at https://www.namkeeabalonepaudelivery.com/. Their user-friendly website allows you to explore their menu and place your desired items into your virtual cart. Just a few clicks and your order will be on its way!
It's important to note the timing restrictions for certain items. If you're planning to indulge in their noodles, make sure to place your order at least 30 minutes before the closing time. For their renowned paus, the last order can be made up to 15 minutes before closing. This ensures that you can savor their delectable offerings at their freshest.
If you have any questions or inquiries about Nam Kee Pau's menu or services, feel free to reach out to them at +65 6370 1155. Their friendly staff will be more than happy to assist you.
So, whether you choose to order through the convenience of food delivery platforms or directly from their website, Nam Kee Pau is ready to tantalize your taste buds with their delightful offerings. Enjoy the flavors of Nam Kee Pau at your own convenience!
Social Media Pages
Looking for a place to satisfy your cravings for traditional Chinese buns and dim sum? Nam Kee Pau is the answer! Indulge in their delicious and affordable selection of pau, siew mai, and other delectable treats. Don't forget to follow their social media pages for updates and promotions, and to show your support for this family-owned business. Come and experience the authentic taste of Singapore at Nam Kee Pau!
Facebook: https://www.facebook.com/NamKeePau
Instagram: https://www.instagram.com/namkeeabalonepausg/
Website: https://namkeepau.com.sg/index.php/contact-us
Email: [email protected]
FAQs
What type of food does Nam Kee Pau serve? 
Paus, noodles, and dim sum are the types of food that Nam Kee Pau serve. 
Is Nam Kee Pau halal-certified? 
Nam Kee Pau is not a halal-certified restaurant. 
Does Nam Kee Pau offer delivery or takeaway services? 
Yes, Nam Kee Pau offers delivery and takeaway services through online delivery platforms such as GrabFood, FoodPanda, and Deliveroo and on their official website. 
What are some of the most popular fillings at Nam Kee Pau? 
Some of the most popular fillings that Nam Kee Pau used in creating their Chinese-style pau dishes are Red Bean Paste, Lotus Bean Paste, and Barbecued Pork. 
Conclusion
The Nam Kee Pau menu is simple, so diners can easily choose a dish that will satiate their appetite. Its dishes are filling as they have delicious flavors, have generous serving, and are soul-soothing. Its cuisine is nutritious, reasonably priced, and perfect for those who want a quick and filling meal making its customers return for more. Nam Kee Pau is accessible as it has many outlets in different parts of Singapore, and its menu is available on various delivery platforms.