Are you looking for the best place to go if you're craving soya bean beverages and food? Great news since I found what you are looking for. They also offer porridge, rice bowls, and many more so no worries if you're not a fan of soybeans there are a lot of options for you. The Mr Bean menu has a lot of delicious goodies for foodies just like you and me. This is the perfect place to go if you just want to chill and catch up with friends or family. Interesting right? If you're already interested in our topic for now then maybe you can stay with me in this article and together we are going to know more about this establishment and of course, the food that they offer and their prices. Let's go!
You can find the updated pricing information for the Mr Bean menu below.
MENU
PRICE (SGD)

New

Truffle Mushroom Eggwich
$4.70
Taro Pancake
$3.10
Pearly Orh Nee Soy Milk
$4.95
Pearly Thai Tea Soy Milk
$4.30
Grass Jelly Thai Tea Soy Milk
$4.30

Bundle deals

Sharing Deal for 2
$7.45
Sharing Deal for 4
$17.45

Soy Milk

Classic Soy Milk
$2.20
Pearly Soya Milk (Cold)
$3.50
Pearly Bandung
$3.50
Pearly Taro
$4.30
Watermelon Soy Milk
$4.05
Icy Sea Salt Chendol
$4.95
Viet Coffee (Hot)
$2.85
Icy Viet Coffee 16oz
$5.35

Beancurd

Classic Beancurd
$2.35
Pearly Beancurd
$3.50
Grass Jelly Beancurd
$3.50
Sea Salt Gula Melaka Beancurd
$3.50

Rice Balls

3 in 1 Riceballs
$4.30
Oatmeal with Rice Balls
$4.55
Red Date Ginger Tea With Rice Balls
$5.60

Grass jelly drink

Grass Jelly Drink
$2.50
Grass Jelly Soya Milk
$3.00

Pancakes

Kaya Cheese Pancake
$2.90
Chicken Mayo Pancake
$2.90
Hazelnut Royale Pancake
$2.90
Cheese Pancake
$2.20
Crunchy Peanut Butter Pancake
$2.50
Egg Mayo Pancake
$2.50
Tuna Pancake
$2.50
Azuki Red Bean Pancake
$1.95
Chocolate Pancake
$2.10

Eggwich

Chicken Ham & Cheese Eggwich
$4.55

Soy Porridge

Chicken Meatballs Millet Grains Soy Porridge
$5.85
Spicy Minced Chicken & Mushroom Millet Grains Soy Porridge
$5.85
Vegetarian Jade Tofu Millet Grains Soy Porridge
$5.35
Hainanese Chicken Millet Grains Soy Porridge
$5.85

Soy Porridge set meals

Soy Porridge Set Meal for 1
$7.75

Wholegrain mixed rice bowls

Chicken Meatballs Wholegrain Mixed Rice Bowl
$8.05
Spicy Minced Chicken & Mushroom Wholegrain Mixed Rice Bowl
$8.05
Teriyaki Chicken Wholegrain Mixed Rice Bowl
$8.70
Quorn Japanese Curry Wholegrain Mixed Rice Bowl
$12.90

Soya milk pouch

Any 4 Soy Milk Pouches
$11.70
Chocolate Soy Milk Pouch
$3.80
Thai Tea Soy Milk Pouch
$3.80

Grab & Go

Grass Jelly Bowl – Original
$3.00
Grass Jelly Bowl – Peppermint
$3.00
Grass Jelly Bowl – Luo Han Guo
$3.00
Dessert Jelly Bowl – Longan Red Dates
$3.25
Dessert Jelly Bowl – Almond Longan
$3.25
Dessert Jelly Bowl – Sweet Corn
$3.25
Dessert Jelly Bowl – Red Bean
$3.25
Dessert Jelly Bowl – Mango Pudding
$3.40
Grass Jello – Original
$2.35
Grass Jello – Chrysanthemum
$2.50
Almond Soy Milk
$3.65
Oxygenated Water
$1.95

Soy granola

Cranberry Pumpkin Seeds Soy Granola Bar
$2.85
Blueberry Pistachio Soy Granola Bar
$2.85
Chocolate Soy Granola Bar
$2.85
Earl Grey Soy Granola Bar
S$2.85
About Mr. Bean
Mr Bean is established in 1995. They are the number one leading retailer of beverages and food made of soya beans in Singapore. This business offers a wide variety of snacks and drinks made with soya beans that are perfect for any customer young or old. Aside from food beverages with soya beans base they also offer pastries, porridge, beancurd, granola bars, rice balls, and many more exciting and delicious foods. Kang Puay Seng and Loh Jwee Poh are the founder of this successful venture and as of now the Managing Director for Super Bean International Pte Ltd.
The first ever store of Mr Bean is at Hawker's Center People's Park and the rest of their success is history. As of the Year 2018, Mr Bean already has 67 branches in Singapore and they are proud that 4 of those are overseas. They have two branches in The Philippines one in Japan and another one in South Korea. Also, Some of their merchandise includes bookmarks, bags, towels, and plush toys. Mr Bean is continuing to grow and improve the quality of its products to the best that it could be.
Mr Bean Popular Menu
Here is the list of Mr Bean's most ordered and popular menu.
3 in 1 Riceball – one of the most popular items on their menu is their 3 in 1 riceball. This is served with assorted peanut and black sesame-flavored rice balls. They also serve this with beancurd. This is not too sweet and perfect for kids and our old ones.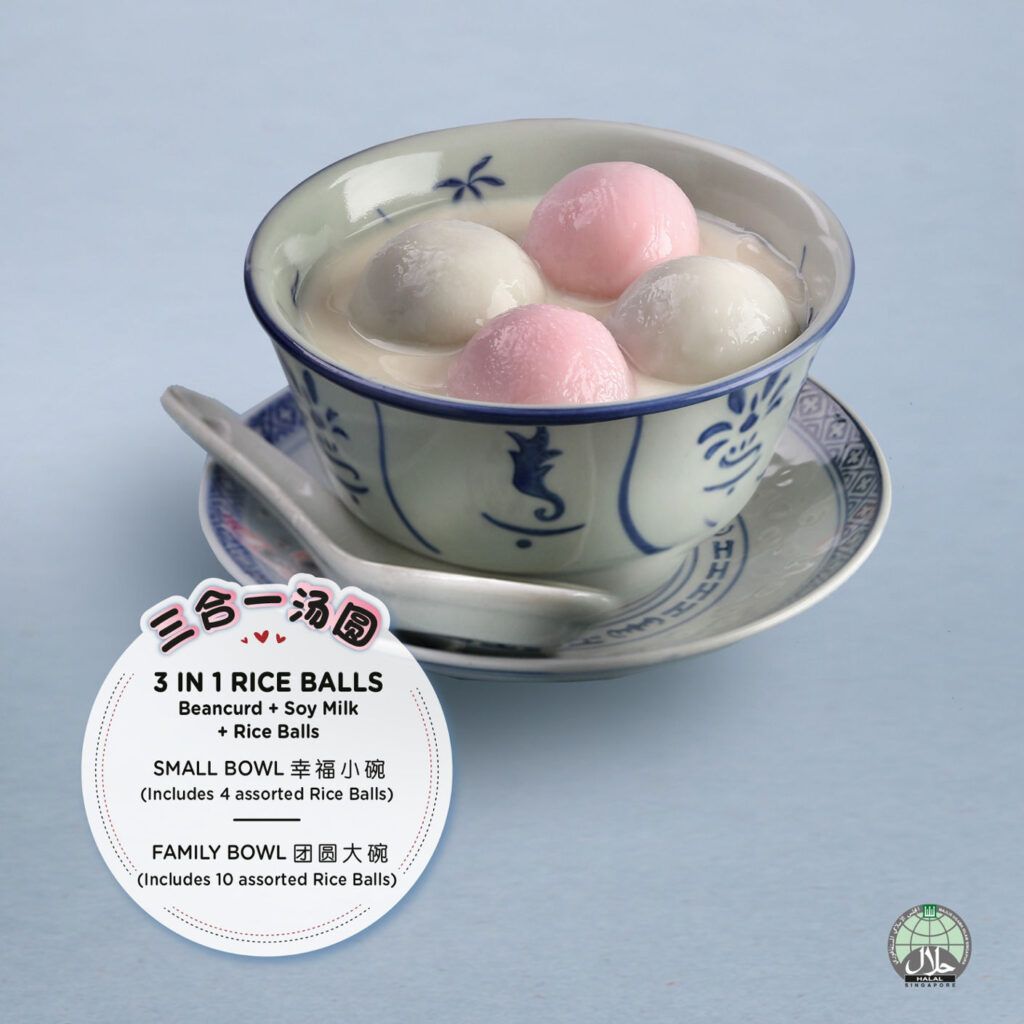 Chicken Ham & Cheese Eggwich – Mr Bean's chicken ham & cheese eggwich is made with honey-baked bread-like with chicken ham and cheese on the inside. This one is perfect for those who are always on the go for brunch. This one has overloaded flavors and is really delicious.
2 Soy Porridge + 2 Classic Soy Milk – Mr Bean 2 soy porridge is made for sharing, this is recommended for 2 persons. Made with 2 millet grains soy porridge and also 2 classic soya milk. Your brunch will be healthier if you try this one.
Teriyaki Chicken Wholegrain Mixed Rice – This one is rice in a bowl topped with their delicious teriyaki chicken and vegetables like broccoli, carrots, and other veggies plus a sunny-side-up egg. This is an over-loaded meal if you're looking for something heavy for breakfast.
Mr Bean Menu Soy Milk
Mr Bean also offers soy milk on their menu. They have classic soy milk and also pearly soya milk that they serve cold. Pearly bandung, pearly taro, icy Viet coffee, and icy sea salt chendol are also served in cold and Viet coffee for hot option.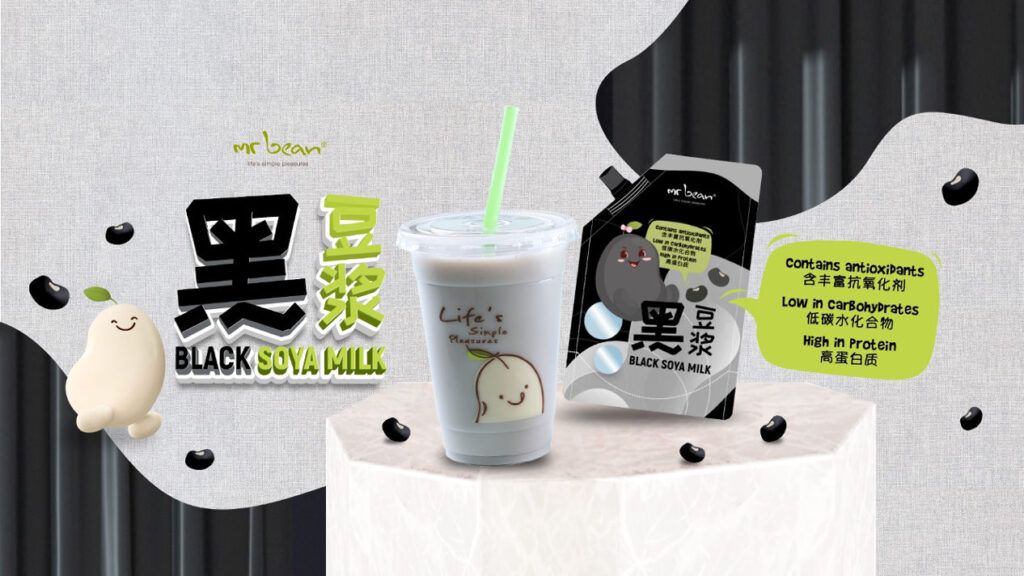 Beancurd
Beancurd is a highly popular item at Mr Bean, and they offer four different options on their beancurd menu. These include the classic beancurd, my personal favorite, the pearly beancurd, as well as the refreshing grass jelly beancurd. Last but certainly not least, they also serve a unique and delicious sea salt gula melaka beancurd.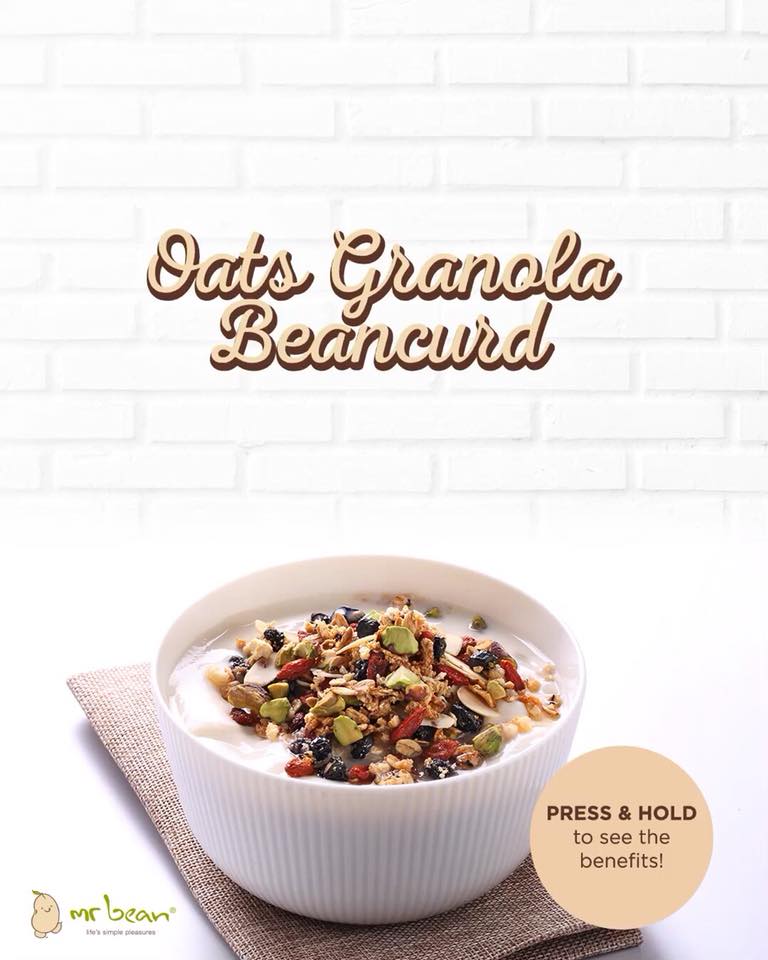 Mr Bean Wholemeal Pancakes Menu
Aside from soya milk and bean curd-based food and treats Mr Bean also serves pancakes and they have a lot of flavors to choose from. Cheese pancake, Kaya cheese pancake, and hazelnut royale pancakes for simple options, crunchy peanut butter pancake, tuna pancake, and egg mayo pancake for those who love their pancakes to have texture and azuki red bean pancake and chocolate pancake for those with a sweet tooth.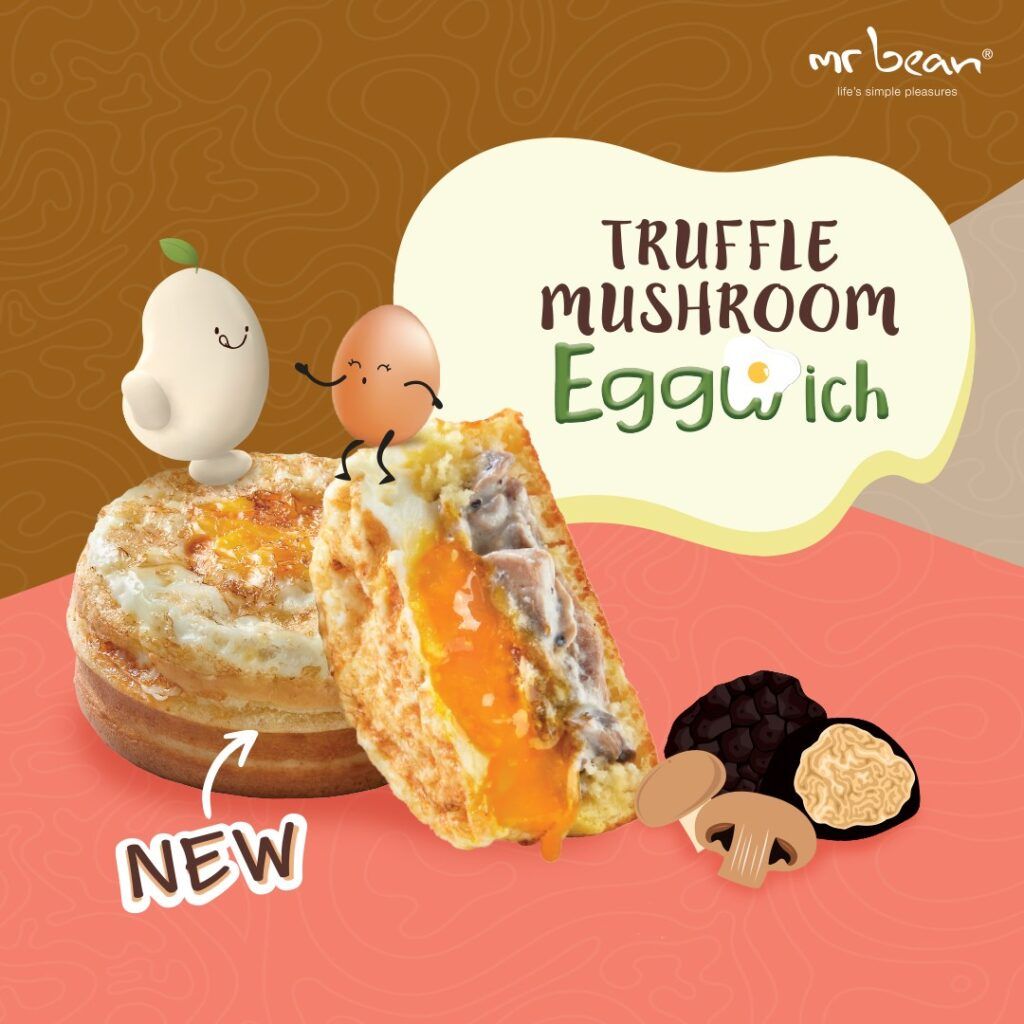 Mr Bean Menu Delivery
Ordering your favorite Mr Bean food items online is made easy and simpler by going to their website at https://www.beanmyday.com/ or you can call their hotline number at +65 8500 5700 please remember that they are offering free delivery on orders of $100 and more. Aside from that you can also use Deliveroo or food panda just take note that the price and availability of the product depends on their stores and your location.
Social Media Pages
Looking for a healthy and tasty snack option? Try Mr Bean's selection of soy-based drinks and desserts that are both delicious and good for you! Don't forget to follow their social media pages to stay updated on their latest promotions and menu offerings. Support a local business by ordering from them today!
Facebook: https://www.facebook.com/MrBeanSingapore
Instagram: https://www.instagram.com/mrbeansg
Website: https://www.mrbean.com.sg/contact
YouTube: https://www.youtube.com/user/MrBeanSingapore
FAQs
What kind of food does Mr Bean sell?
Mr Bean sells soya beans-based food and beverages products. Aside from those they also offer porridge, rice bowls, granola bars, pancakes, and many more. You can also find grass jelly drinks on their menu.
Does Mr Bean offer vegetarian options?
Though not everything on their menu is suitable for our vegan friends they have a list of products that is vegan friendly like Classic Beancurd, Classic Soya Milk, Vegetarian Soya porridge, 3-in-1 Riceballs, Silk Soya Pudding, and their soya beverage except Mango tango, icy mocha, Icy Chocolate, Matcha Azuki and lastly their Viet Coffee.
Is Mr Bean halal-certified?
According to the business Mr Bean itself and as well as the Singaporean Islamic Religious Council all of the 64 branches of Mr Bean are now officially Halal-Certified! They claimed not to use pork or pork lard on their products since the year 2018, they decided to serve only halal-certified products for their Muslim customers, so that they cannot fully enjoy their most popular and delicious food products. Mr Bean is famous for its soya milk, delicious pancakes, and other treats. it is no wonder why they are quite popular among people in any religious group to be excited about trying their foods.
Are there any promotions or discounts offered by Mr Bean in Singapore?
Because Mr Bean is already 27 years old they are now offering a great deal for their avid customers. They offer S$0.27 for their classic soy milk and this is available from 11 am until 2 pm. You have to hurry because it is only limited to 270 cups and 2 cups per person only. They also have S$2.70 for 2 pancakes from 11 am to 5 pm. To be fully updated on their latest promotions all you have to do is to follow and like their social media pages for their upcoming promotions and great deals.
Conclusion
Mr Bean's menu has everything that you wanted especially if you are a soya bean-based food lover. This place offers delicious and affordable treats for their customers plus their place itself looks comfortable and customer friendly. Their service personnel is quick as well and very approachable they will help and suggest to you the popular food and drinks that you should order. Not to be biased but everything on their menu is absolutely delicious. Highly recommended place to go and give a try.