If you are in Singapore and are looking for a place to have breakfast, lunch, or brunch, then Fuel X is the place for you. Fuel X provides customers with a wide variety of popular brunch menu like toasties, burgers, eggs, and more. In addition, they also provide a selection of delicious-tasting and beautifully presented desserts and refreshing drinks to complement your meal. Every food item that is served at Fuel X is made from high-quality ingredients to make sure that you can get the best out of what you spent.
You can find the updated pricing information for the Fuel X menu below.
MENU
PRICE (SGD)

Salads

Smoked Salmon Salad
$15.50
Prawn Caesar Salad
$15.50
Salmon Waldorf Salad
$15.50
Grilled Chicken Salad
$14.50

Eggs And Such

Fuel Me Up
$19.50
Pancakes & Fruits
$15.50
4 Pcs of fluffy pancakes with assorted fruits
$16.50
Sausage Pancakes
$17.50
Salmon Pancakes
$17.50
The Breakfast Burger
$17.50
Chicky Egg Waffle
$18.50
Salmon Royale
$17.50
Pulled Pork Ben
$17.50
X-ben
$17.50
Mario Truffle
$17.50
Eggs Your Way
$10.50
Full Tank
$21.50
Mentaiko Chicky Waffle
$18.50
Salmon Scramble
$18.50

Toastie

Salmon Brie Toasties
$16.50
Cuban Toasties
$16.50
Chicken Jalapeno Toasties
$16.50

Pasta

Tomyum Seafood Pasta
$18.50
Prawn & Crab Aglio Pasta
$18.50
Bacon Mushroom Aglio Pasta
$17.50
Salmon Creamy Pesto Pasta
$18.50
Truffle Bacon Mushroom Pasta
$17.50
Carbonara Pasta
$17.50
Chicken Creamy Pesto Pasta
$17.50
Chili Crab Pasta
$18.50

Mains

Classic Fish & Chips
$18.50
Baked Chicken Stew
$18.50
Pork Chop & Sweet Mash
$19.50
Honey Bbq Babyback Ribs
$22.50
Tomyum Gai
$18.50
Miso Cream Salmon
$19.50
Chicken Overload
$18.50
Salmon Madness
$19.50

Mac & Cheese

Bacon with Spinach Mac & Cheese
$18.50
Beef Mac & Cheese
$18.50
Mentaiko Salmon Mac & Cheese
$19.50

Burgers

Mexicana Burger
$17.50
Chicken Bacon Burger
$17.50
The X Burger
$21.50
Bacon Cheese Burger
$19.50
Classic Pulled Pork Burger
$17.50
Sautéed Onion Burger
$19.50

Bites

Beefy Cheesy Fries
$12.50
Mentaiko Broccoli Nuggets
$11.50
Mushroom Soup & Toast
$7.00
Truffle Fries
$12.50
Maple Garlic Wings
$11.50
Crispy Chicken Chunks
$10.50
Truffle Tattertots
$11.50
Soy Garlic Nuggets
$11.50

Coffee

Latte
$5.80
Hot Cappuccino
$5.80
Mocha
$6.40
Hot Hazelnut Latte
$6.40
Hot Piccolo
$5.30
Long Black
$5.30
Flat White
$5.80
Hot Caramel Latte
$6.40
Hot Magic
$5.80
Iced Hazelnut Latte
$7.00
Iced Caramel Latte
$7.00
Dirty
$6.40
Ice Cappuccino
$6.40
Beverages
$6.50
Iced Chocolate
$7.00
Nutella Hot Chocolate
$5.00
Babyccino
$6.50
Fuel Iced Tea
$6.50
Iced Strawberry Mint Tea
$6.50
Iced Lychee Tea
$6.50
Iced Passion Fruit Tea
$4.50
Iced Sparkling Water
$6.50

Soda

Yuzu & Elderflower Soda
$6.50
Lemmy Apple Soda
$6.50
Passion Fruit Soda
$6.50
Lychee & Strawberry Soda
$6.50

Freshly Squeezed Juices

Orange Juice
$6.00
Orange & Carrot Juice
$6.00

Hot Tea

English Breakfast Tea
$5.00
Chamomile Tea
$5.00
Earl Grey Tea
$5.00
Genmaicha Tea
$5.00
Jasmine Rose Tea
$5.00

Desserts

Lemon Passion
$9.50
Burnt Cheesecake
$9.50
Homemade Apple Crumble
$6.50
Dark Chocolate Brownie
$9.50
Ondeh Ondeh
$9.50
Blueberry Elderflower
$10.00
Lemon Yuzu
$9.50
Lychee Rose
$9.50
Matcha cheesecake
$10.00
Chocolate Valrhona Tart
$9.50
Strawberry & cream cake
$9.50
Pandan Kaya Cake
$9.50
Classic Chocolate Cake
$10.00
Pear tart
$9.50
Red berries cheesecake
$10.00
Matcha cheese tart
$10.00
About Fuel X
Fuel X is a brunch restaurant that is located in the heart of Singapore with a vast menu composed of more than 100 items, They also provide a wide variety of items that are also offered by its sister outlets like Refuel. The restaurant has a chic style with a very spacious place and a high ceiling that makes the dining experience very comfortable and unique. The chairs are very comfortable to sit in as it is very well-cushioned compared to other restaurants with metal and wooden chairs.
Fuel X Menu Best Seller
This menu is made up of a wide selection of dishes from Fuel X and the best-selling items from its sister restaurants.
The Breakfast Burger – The Breakfast Burger at Fuel X is a delicious and satisfying choice. It features a juicy and flavorful patty topped with melted cheese, crispy bacon, a perfectly cooked fried egg, and fresh vegetables. The combination of savory ingredients with the soft burger bun creates a mouthwatering breakfast option.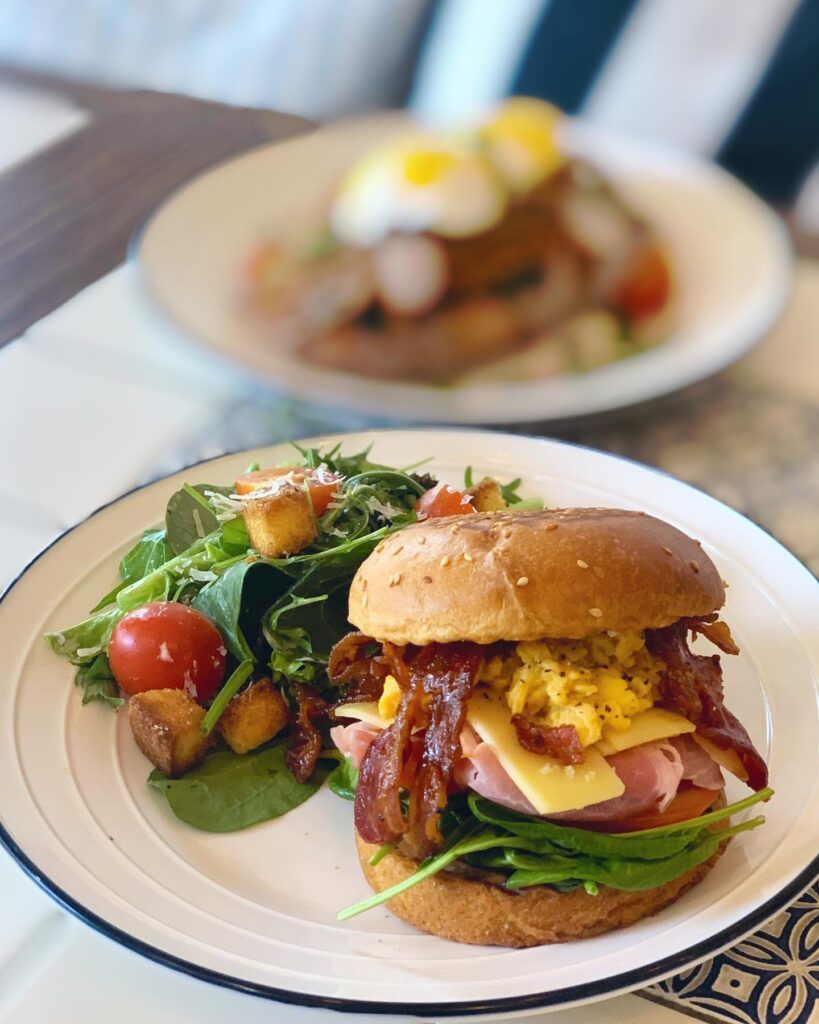 Grilled Chicken Salad – It is a refreshing and nutritious choice that is packed with fresh greens, vibrant vegetables, and tender grilled chicken topped with a light and flavorful dressing which makes this salad a great option for those looking for a healthy and fulfilling meal.
Pancakes & Fruits – This is a delightful treat for breakfast or brunch with fluffy pancakes that are served with a generous portion of fresh fruits, adding a natural sweetness and a burst of vibrant flavors.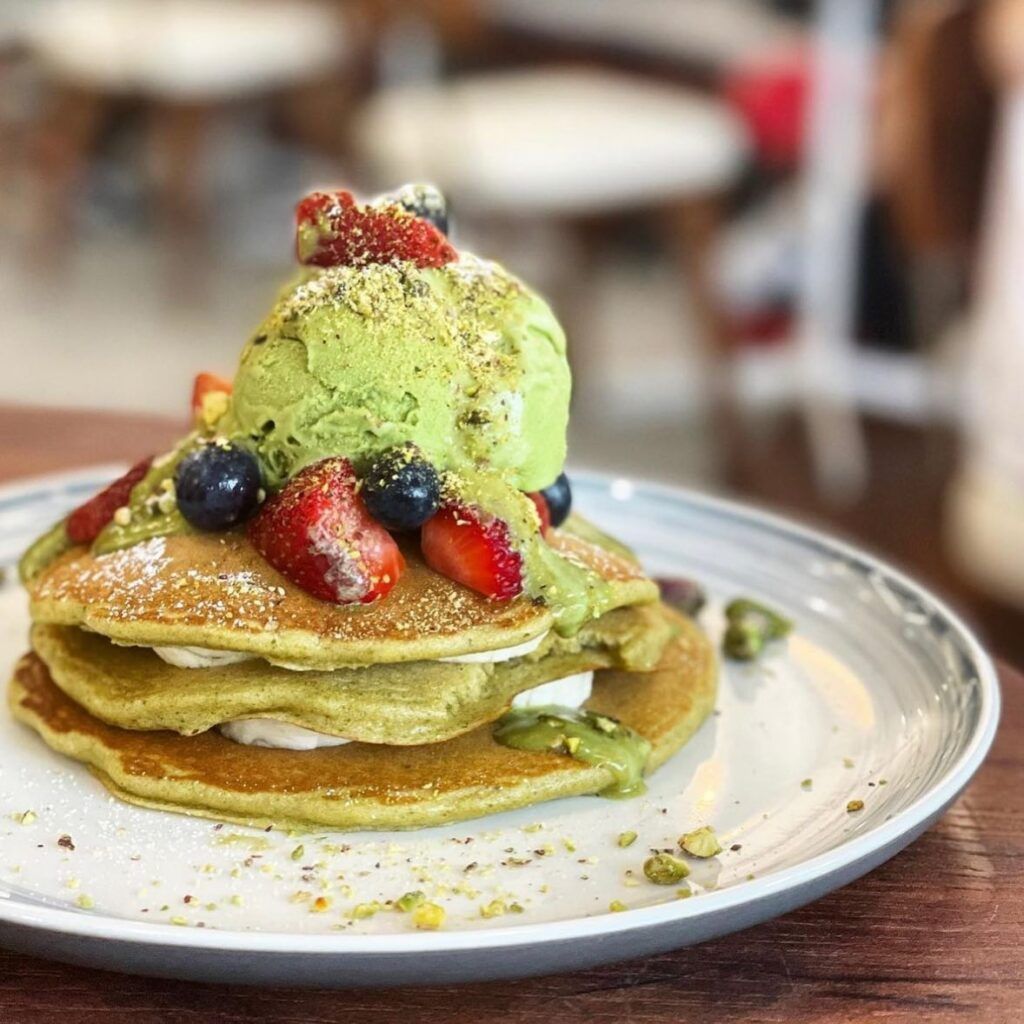 Pork Chop & Sweet Mash – It is a hearty and savory option with a tender and juicy pork chop that is grilled to perfection, offering flavorful and juicy meat. It is served with a side of creamy and sweet mashed potatoes, creating a perfect balance of textures and flavors.
Chicken Overload – This is a great choice for chicken lovers at Fuel X which features a variety of chicken cuts, such as grilled chicken breast, crispy chicken tenders, and flavorful chicken wings and served with a side of fries or salad.
Fuel X Menu Eggs and Such
This menu is composed of a variety of flavorful dishes that cater to the different preferences and dietary needs of most of the customers.
Chicky Egg Waffle – This is a delightful combination of crispy and fluffy waffles with tender and flavorful chicken. The waffle is perfectly cooked to achieve a golden-brown exterior and a soft interior, creating a satisfying texture.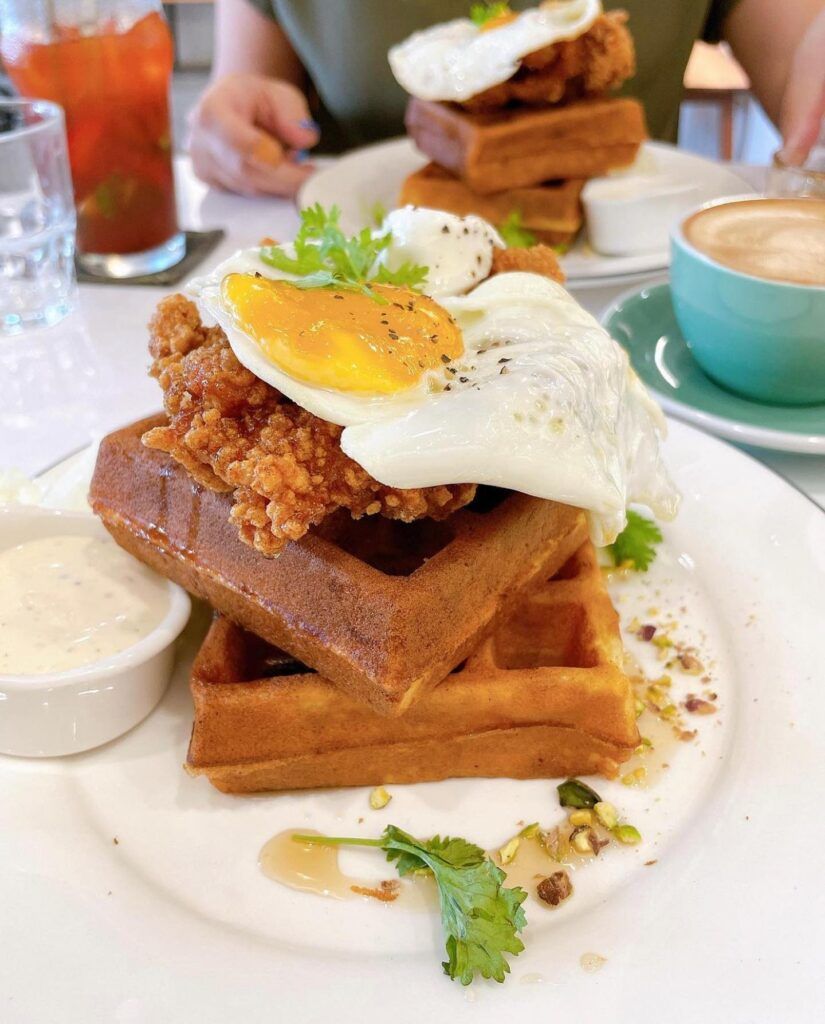 Salmon Royale – It features a perfectly cooked salmon fillet topped with a creamy and flavorful sauce with the salmon that is tender, flaky, and packed with rich flavors. The accompanying sauce adds a nice creamy touch to it and enhances the overall flavors of the dish.
Pulled Pork Ben – It consists of tender pulled pork generously piled on a bed of fresh greens and topped with a tangy and flavorful sauce. The pulled pork is cooked to perfection, resulting in a melt-in-your-mouth texture and a rich smoky flavor.
Fuel X Menu Toasties
This menu is made up of a wide variety of toasties which would make a great option for a quick and satisfying meal.
Salmon Brie Toasties – The toast is perfectly grilled to achieve a crispy exterior while maintaining a soft and fluffy inside while the salmon is cooked to perfection, offering a delicate and flaky texture, and pairs wonderfully with the creamy and rich brie cheese.
Cuban Toasties – The Cuban Toasties at Fuel X are a delicious treat for those craving a hearty and flavorful sandwich. Packed with layers of tender roasted pork, ham, melted cheese, and tangy pickles, this sandwich offers a harmonious balance of savory and tangy flavors.
Chicken Jalapeno Toasties – It is a delicious treat for those craving a hearty and flavorful sandwich that is packed with layers of tender roasted pork, ham, melted cheese, and tangy pickles, this sandwich offers a harmonious balance of savory and tangy flavors.
Bites
This menu has a wide range of delicious snacks that are perfect for satisfying your hunger and providing you with energy throughout the day. These small bites are carefully crafted to cater to your cravings. They are made from top-notch ingredients, ensuring that each bite bursts with intense flavors and enjoyable textures.
Mains
This menu is composed of a wide variety of items each with different flavors and preparations that can cater to a wide variety of tastes and preferences. This menu is perfect for those people who are looking for a quick bite and will surely make you come back for more.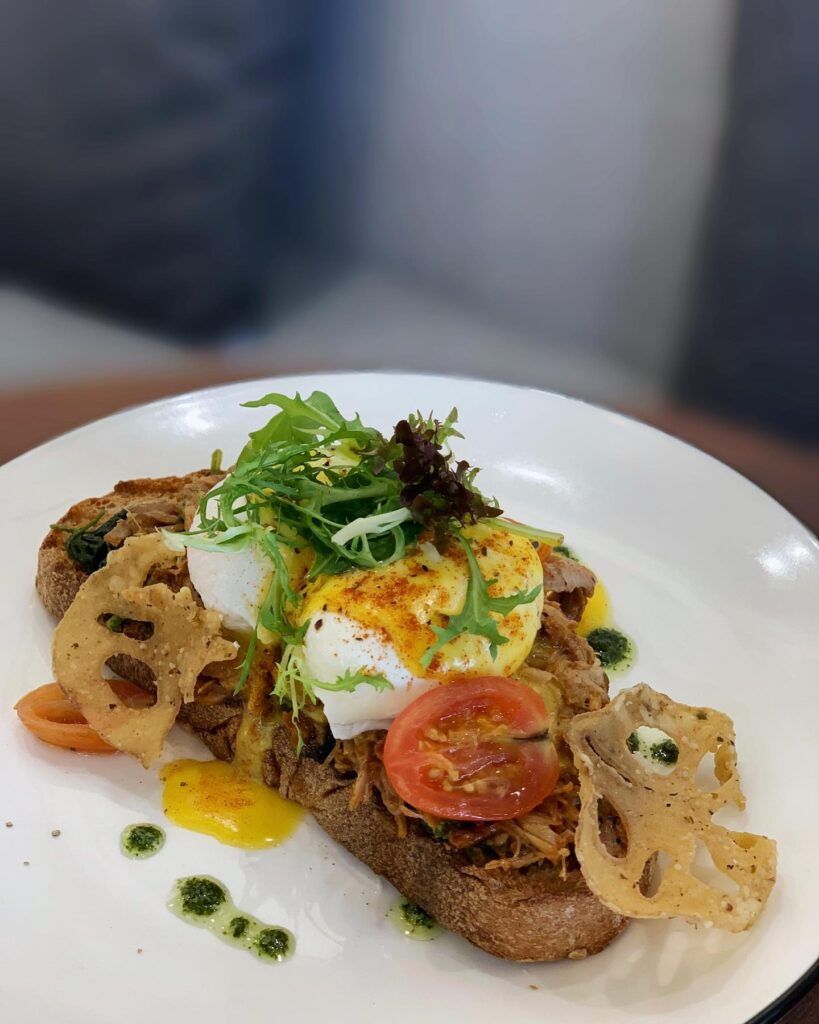 Fuel X Burger Menu
This menu is made up of flavorful and satisfying burger items from Fuel X that is perfect for burger lovers in Singapore. Customers can enjoy different types of burgers from the classic ones to a more unique option.
Fuel X Menu Delivery
Fuel X now provides a convenient way for customers to order their favorite food items without going out of their homes. Customers can order Fuel X's menu items through third-party delivery services like FoodPanda and GrabFood with the use of their mobile devices, laptops, or PCs.
Social Media Pages
At Fuel X, they are dedicated to helping you achieve your health and fitness goals. Stay updated on the latest promotions, fitness tips, and inspiring success stories. Join the Fuel X community and let them support and guide you on your wellness journey.
Facebook: https://www.facebook.com/fuelxsg
Instagram: https://www.instagram.com/fuelxsg
Email: [email protected]
FAQs
Where is Fuel X located in Singapore?
Fuel X is located at 2 Tai Thong Crescent, The Venue Residences & Shoppes, Singapore, Singapore.
What are some popular dishes at Fuel X Singapore?
Some of the most popular items at Fuel X are burgers, toasties, chicken overload, and pancakes.
Does Fuel X Singapore accept cashless payment options?
Yes, Fuel X also accepts cashless payments.
How can I place an order or contact Fuel X Singapore for further inquiries?
You can place your order through third-party delivery services like FoodPanda or GrabFood and send them a message through their Facebook Page.
Does Fuel X have any halal certifications?
There are no indications on whether the restaurant is halal-certified or not. It is best to check this matter directly with a restaurant's staff.
Conclusion
Fuel X is one of the best places to have breakfast, lunch, or brunch in Singapore as it offers a wide selection of brunch items that can be bought at a very affordable price. The restaurant's chic style and warm dining space have helped it grow into one of Singapore's most popular restaurants. The extensive menu offering also contributes to how well-liked the restaurant is. Overall, Fuel X is the place to go if you are looking for a nice and affordable place for breakfast, lunch, or brunch.