Craving for the best light meal like sandwiches and more? Found the perfect place for you to go. The Butter Bean menu has all that you have been craving. Aside from delicious sandwiches they also have other items to offer and the great thing is their prices are affordable. Interesting right? If you're already interested in our establishment for today stay with me and let's get to know butter bean. Let's go! 
You can find the updated pricing information for the Butter Bean menu below.
MENU
PRICE (SGD)

Popular

Curry on sunshine
$9.60
Basic ham cheese sandwich
$6.00
2 savory croissant
$11.90
BB's kaya toast set
$8.60
BB's croissant set
$10.30
Set B C.F.C sandwich set
$11.00

Traditional toast

Traditional kaya butter toast
$2.64
Traditional peanut butter toast
$2.64
Traditional butter sugar toast
$2.64
2 traditional toast + 2 large drinks
$13.60

Butter together this festive season

Butter cookie
$16.80
Hazelnut chocolate butter cookie
$16.80
Sharing bundle A
$29.80
Sharing bundle B
$24.70

Croissants

BB's croissant set
$10.30
2 savory croissant
$11.90
2 sweet croissant
$8.30
Butter 2-gether croissant box
$19.20
Happiness croissant box
$16.20

Bundle deals

BB favorites bundle
$35.10

Toast sets

PB&J toast set
$9.50
Say cheese toast set
$9.50
Cheeky choco toast set
$9.50
BB's kaya toast set
$8.60
Milky milo toast set
$8.60
BButer sugar toast set
$8.30
Omu cheese toast set
$11.30

Sandwich sets

Set A BFF sandwich set
$11.00
Set B C.F.C sandwich set
$11.00
Set C basic ham cheese sandwich set
$10.40

Main sets

Set B Curry on sunshine & BB kaya toast
$16.90
Set C laksa love & BB kaya toast
$16.90
Bff mee rebus set
$18.00
BButter milk chick set (with large drink)
$13.40

Toast

PB&J toast
$4.10
Say cheese toast
$4.10
Cheeky choco toast
$4.10
BB's kaya toast
$3.20
Milky milo toast
$3.20
Bbutter sugar toast
$2.90
Omu cheese toast
$5.90

Sandwiches

B.F.F Battered Fish Fillet Sandwich
$6.60
C.F.C Crispy Fried Chicken Sandwich
$6.60
Basic Ham Cheese Sandwich
$6.60

Mains

Curry on sunshine
$9.60
Laksa love
$9.60
Bff mee rebus
$9.80
BButter Milk Chick
$8.90

Buns

BButter Roll Toast (Whole Loaf)
$6.30

Cakes

Nuts Over Banana (Slice)
$4.20

Coffee

BBrulee Kopi Latte
$4.60
Iced Kopi Latte
$4.00
Iced Americano
$3.60
Kopi O
$2.90
Kopi C
$3.20
Kopi
$3.20
Hot BButter Kopi O
$3.30

Tea

BBrulee Teh Latte
$4.60
Iced Teh Latte
$4.00
Teh 0
$2.90
Teh C
$3.20
Teh
$3.20

Beverages

BB rose
$5.10
Like aiyu
$5.10
Orange lychee tea
$5.10
Lemon lime twist
$4.00
Dino milo
$4.60
Football milo
$3.60
About Butter Bean
Breadtalk which is Butter Beans' mother company is the reason behind the launch of butter bean in Singapore. Their first store is located in Funan mall. They are offering traditional Singapore coffee-based beverages and other Singapore Favorite dishes and baked goods without using pork lard. They aim to present a traditional Nanyang coffee style that they made appealing to the younger generations by making their place with good vibes and social space centered. Their first store can accommodate 45 customers all at the same time with interiors like marble and bright yellow color. Nanyang coffee has a little bad reputation since it is using the cheapest ingredients however since butter bean made it their way you can guarantee that the products that you are about to purchase is of good quality. 
Butter Bean Menu Best Seller
After gathering important information I am very pleased to present you samples of butter bean best-selling items. 
PB & J – butter bean's version of PB & J is made of a thick slice of toast that they spread with the delicious combination of strawberry jam and peanut butter that is both made by them as well. The toast that they used is made fresh in their store using also their own recipe and technique. Made with Japanese flour and new zealand butter the bread is good quality and fragrant making their PB&J more appetizing.
Say Cheese – This is highly delicious and recommended for cheese lovers just like me. The Butter Bean say cheese is a savory toast that they topped with creamy buttercream and shredded cheddar cheese. This toast is very simple yet comforting and absolutely delicious.
CFC Crispy Fried Chicken – One of the famous and most ordered items on their menu is their crispy fried chicken which is made with fresh chicken marinated with their special ingredients before coating and deep fried. The chicken is tender, juicy, and very flavorful. The black pepper dressing of their CFC made this dish even more delicious. A must-try if you're planning on visiting their place.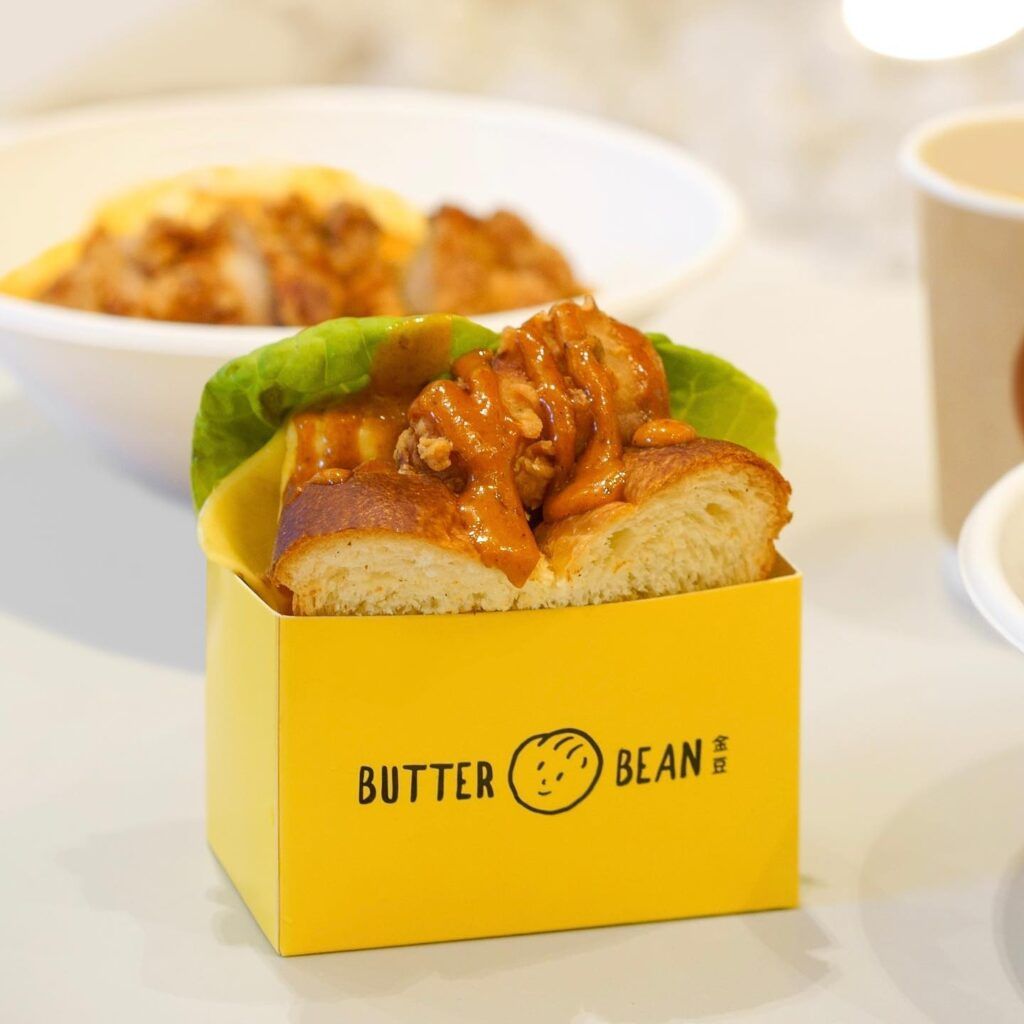 Curry on Sunshine – This one is potato curry on top of white steaming hot rice. It also has a serving of juicy chicken thigh and scrambled egg. The flavor is awesomely good and also one of the most popular items on their menu.
Butter Bean Menu Traditional Toasts
The traditional toast menu of Butter Bean has 7 items to offer to their customers. PB & J is the first item on the list followed by say cheese toast which is both included on their best-seller list. They also have cheeky choco toast, butter sugar toast, and milky milo toast for those sweet tooths. Other options are BB's kaya toast and Omu cheese toast.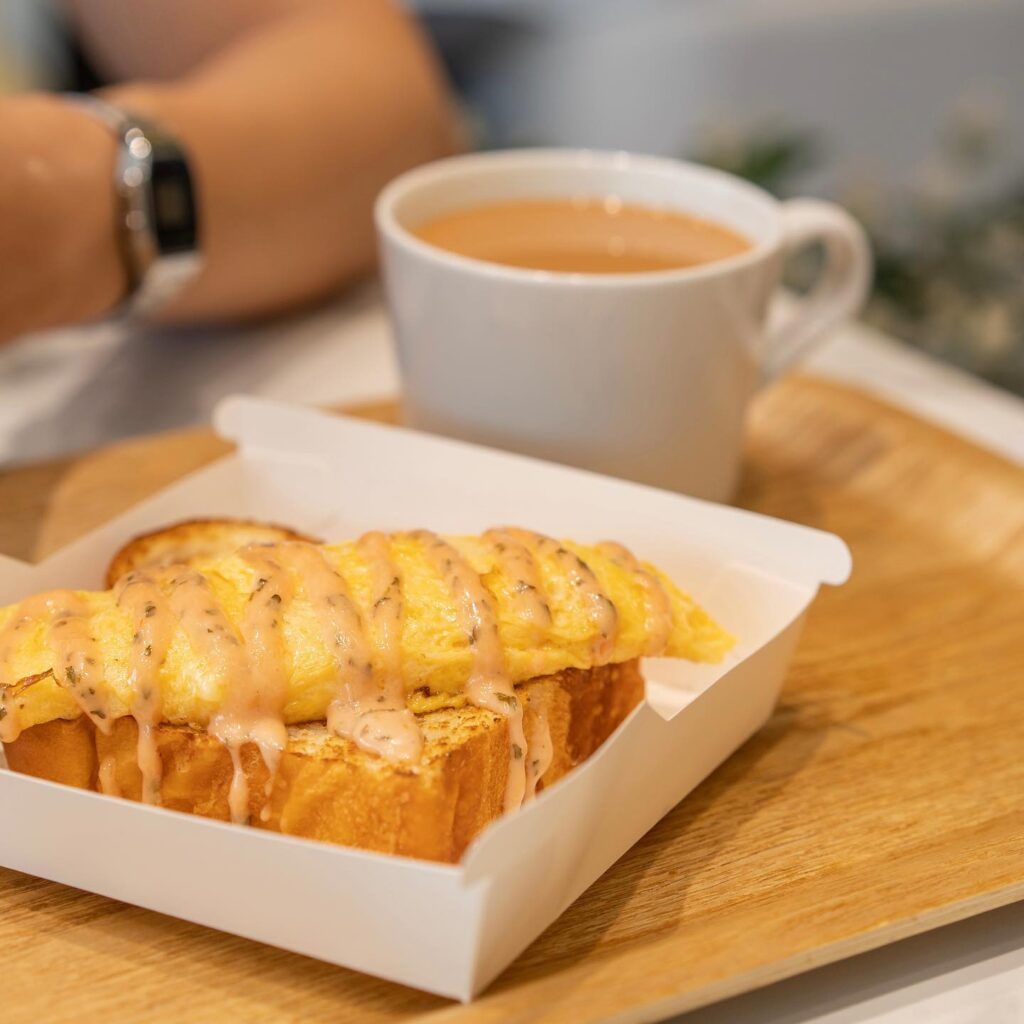 Butter Together This Festive Season
In this menu, they have 4 items. The first item is their butter cookie other flavor is their hazelnut chocolate butter cookie, both items are served in 130g. They also have sharing bundle a and sharing bundle b on this menu which is good for 2 pax.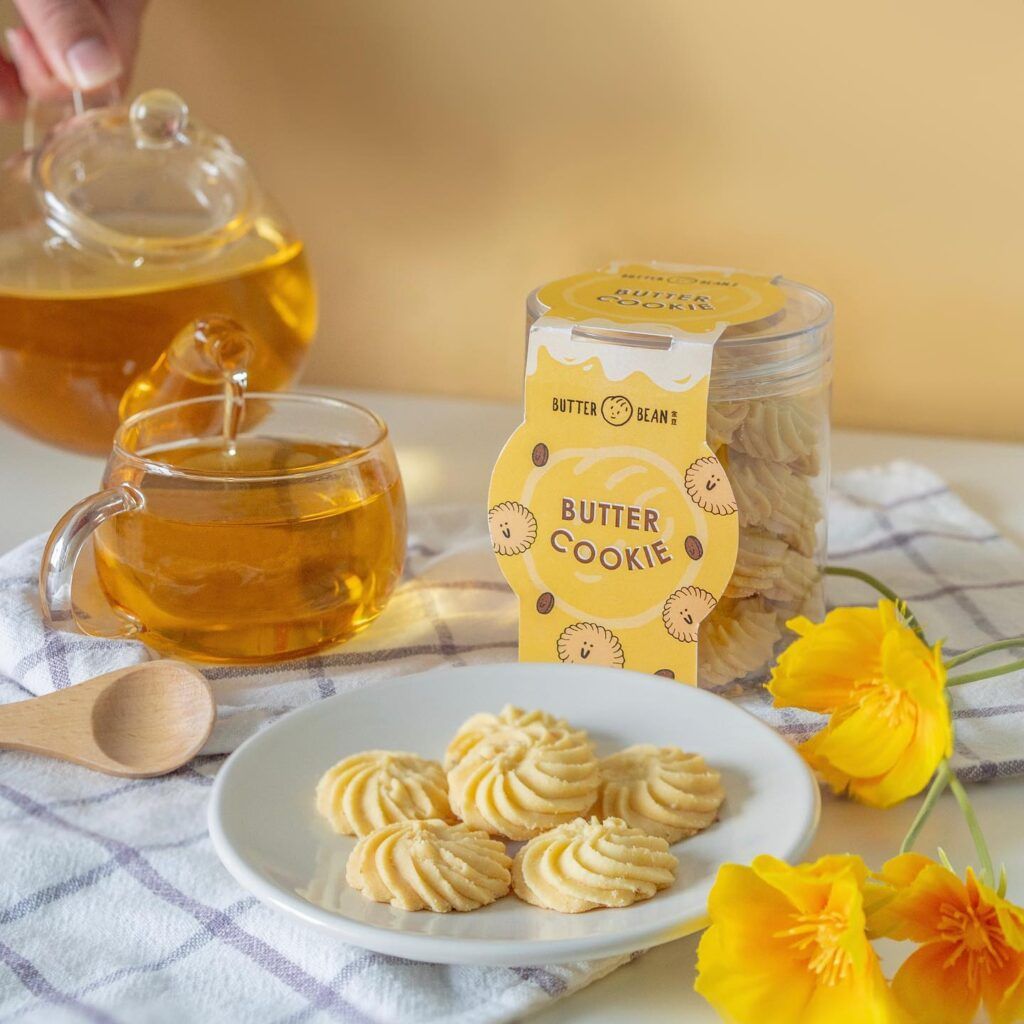 Butter Bean Menu Croissants
Croissants are also one of the stars of the Butter Bean. On their croissant menu, they have 5 items to choose from. Those are bb's croissant set which also includes a large drink. The next item is their 2 savory croissants that are recommended for 2 pax. They also have sweet croissants if you're into little sweet croissants. Butter 2gether croissant box is also an option for you since this has 2 savory croissants and 2 sweet croissants last but definitely not least is their happiness croissant box which has 4 sweet croissants per serving. 
Bundle Deals
Take advantage of a fantastic 10% discount on the special bundle deal for two at BB's! Just order the BB Favorites Bundle and enjoy a delicious meal for you and a friend, all while saving money. The bundle includes 2 main dishes, 2 toasts, and 2 large drinks, ensuring you both have a satisfying and enjoyable dining experience. Don't miss out on this great offer to treat yourself and someone special while keeping your wallet happy.
Main Sets 
Butter Bean main sets menu have 4 items to offer. First is their Set B. Curry On Sunshine & BB Kaya Toast, they also have Set C. Laksa Love & BB Kaya Toast. Aside from those they also have BFF Mee Rebus Set that is served with large drinks and lastly is their BButter Milk Chick Set that is also served with large drinks as well.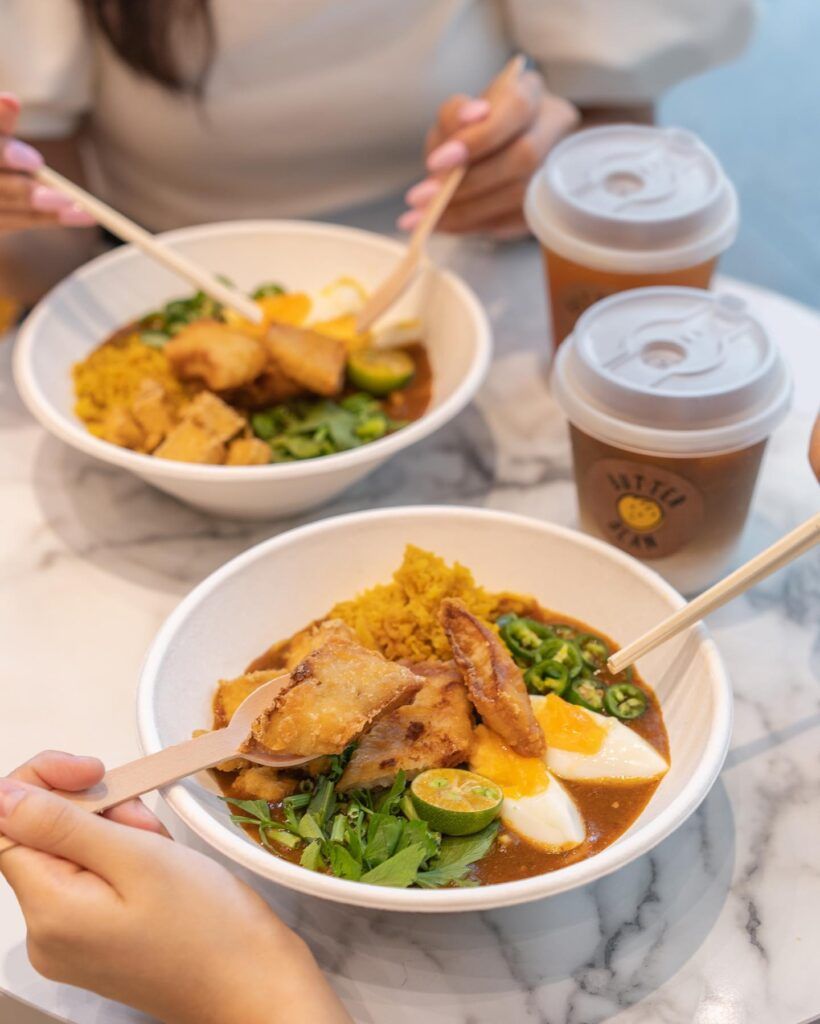 Butter Bean Menu Delivery
Ordering your favorite item is made easier simply by calling their number at +6569701786 or you can use Deliveroo, grab food, or Foodpanda for your orders. 
Social Media Pages
Keep yourself updated on all the delicious offerings from Butter Bean by following their social media pages. Discover their latest creations, exciting promotions, and special events right at your fingertips. Whether you're someone who prioritizes healthy eating or simply enjoys scrumptious and nutritious meals, Butter Bean is the perfect place for you. Join their online community and get inspired as they redefine the concept of wholesome dining. Indulge in their flavorful journey that celebrates good food and a balanced lifestyle.
Facebook: https://www.facebook.com/butterbeansg
Instagram: https://www.instagram.com/butterbeansg
Email: [email protected]
Website: https://www.butterbean.com.sg/find-us/
FAQs
What type of cuisine does Butter Bean serve?
Butter Bean is serving local goodness with a twist. They also serve halal-certified items.
Does Butter Bean have vegetarian or vegan options?
Yes, on their menu they feature a variety of dishes including salad so for sure you'll find the perfect item for you. 
Does Butter Bean offer delivery or takeout options?
Yes, Butter Bean in Singapore also offers delivery and takeaway options for their customers through their website.
Is Butter Bean halal certified?
Yes. Butter Bean is a halal-certified establishment as they are not using pork lard and pork items in their products. 
Conclusion
Butter bean is one of the best choices if you're craving something light. The Butter Bean menu has a lot of delicious options for its customers. The prices are affordable so everyone can enjoy their products plus the quality is amazing. Their place looks good and clean and the crews inside the shop are very accommodating and polite. Most of their products are delicious and really mouthwatering plus the aroma inside their shop is very appetizing. Highly recommended for those who love sandwiches and light brunch meals.