Have you ever wondered where to find the best chocolate cake in Singapore? Great News found one so look no more. Awfully Chocolate is one of the most famous and best cake shops in Singapore. Awfully chocolate menu has a lot of delicious options when it comes to drinks and of course cakes. Their chocolate cake is quite popular and it has that unique flavors and awesome texture that for sure everybody will love. They bake their cakes daily to ensure the quality of their products and their products are available thru online ordering and walk-ins on their store. Are you interested in our article? If yes please read this and let's start.
You can find the updated pricing information for the Awfully Chocolate menu below.
MENU
PRICE (SGD)

Hot Chocolate

Classic dark chocolate
$7.90
Skinny hot chocolate
$7.90
White chocolate
$7.90
70% cacao
$7.90
Chocolate cappuccino with cinnamon stick
$7.90

Cold Chocolate

60% cacao
$8.90
Chocolate banana
$8.90
Chocolate rum & cherry
$8.90
Iced white chocolate
$8.90
Salted caramel
$8.90

Coffee & Chocolate

Cacao mocha
$7.90
Chocolate affogato
$7.90
Hazelnut latte
$7.90
Mocha royale
$8.90

Cool drinks

Lychee slushie
$7.00
Iced lemon tea
$6.90
Lychee iced tea
$6.90
Honey lime green tea
$6.90
Evian water
$2.00

Premium coffee

Single espresso
$3.80
Double espresso
$4.80
Machiato
$5.00
Cappuccino
$5.00
Latte
$5.00
Long black
$5.00
Flat white
$5.00
Caramel latte
$7.00

Artisanal tea collection

Earl Grey
$5.00
English breakfast
$5.00
Roman chamomile
$5.00
Peppermint
$5.00
Turkish apple
$5.00

Cakes

6" All chocolate
$36.00
6" chocolate banana
$38.40
6" chocolate rum & cherry
$40.00
8" All chocolate
$72.90
6" chocolate peanut butter
$48.00
6" chocolate espresso
$48.00
6" chocolate praline
$48.00
6" chocolate tiramisu
$48.00
6" Dark chocolate ganache black rice
$48.00
6" caramel brittle & sea salt chocolate
$48.00

Hei Ice cream

Single scoop
$4.90
Double scoop
$8.00
Pint
$15.50

Dessert

Chocolate mille crepe
$8.90
Chocolate tiramisu
$19.9
Flourless chocolate cake
$7.90
Nuttela tart
$8.90
Praline cake
$8.90
Salted butterscotch brownies
$7.90
Super stacked chocolate cake
$7.90
White chocolate butterscotch block
$7.90
White chocolate creme brulee
$8.90

Gorgeous truffles

Box of 6
$18.00
Box of 18
$45.00
Box of 36
$88.00
About Awfully Chocolate
Awfully Chocolate was founded in 1998 by Lyn Lee. Lyn Lee is an attorney at that time who quit her job to start her very own business that year. Their first shop is located in Katong Singapore. At that time since her business was just blooming and new they only sell one type of their cake which is the 6" round chocolate cake that they called All Chocolate Cake. Their store has a minimalist design and their cakes are not on display to protect the quality of their cake. Awfully Chocolate becomes famous and attracted the attention of the customers because their cake shop doesn't look like a typical cake shop, their minimalist design on their store and product attracts the attention of the customers.
In the year 2004, Awfully Chocolate opened their second branch at Cluny Court. And after years their store meets their success. As of today, Awfully Chocolate has 17 business franchises located in Asia. Their locations include Taiwan, Hong Kong, and China.
Awfully Chocolate Menu Best Seller
Here's a list of Awfully Chocolate best sellers that everyone shouldn't miss especially if you are a cake fan.
All Chocolate Cake – This cake started this craze years ago. Awfully Chocolate's signature All Chocolate Cake is the chocolate lover's dream. All chocolate cake is made with Awfully Chocolate's own chocolate that they made especially for their shop, it has that distinct roast flavor that made their chocolate different from other chocolate. All chocolate cake doesn't have any cream on it, it has that soft and moist texture that I'm sure everyone will love. This cake is not too sweet though and you can taste the roasted cocoa on it. One of their most popular cake as well.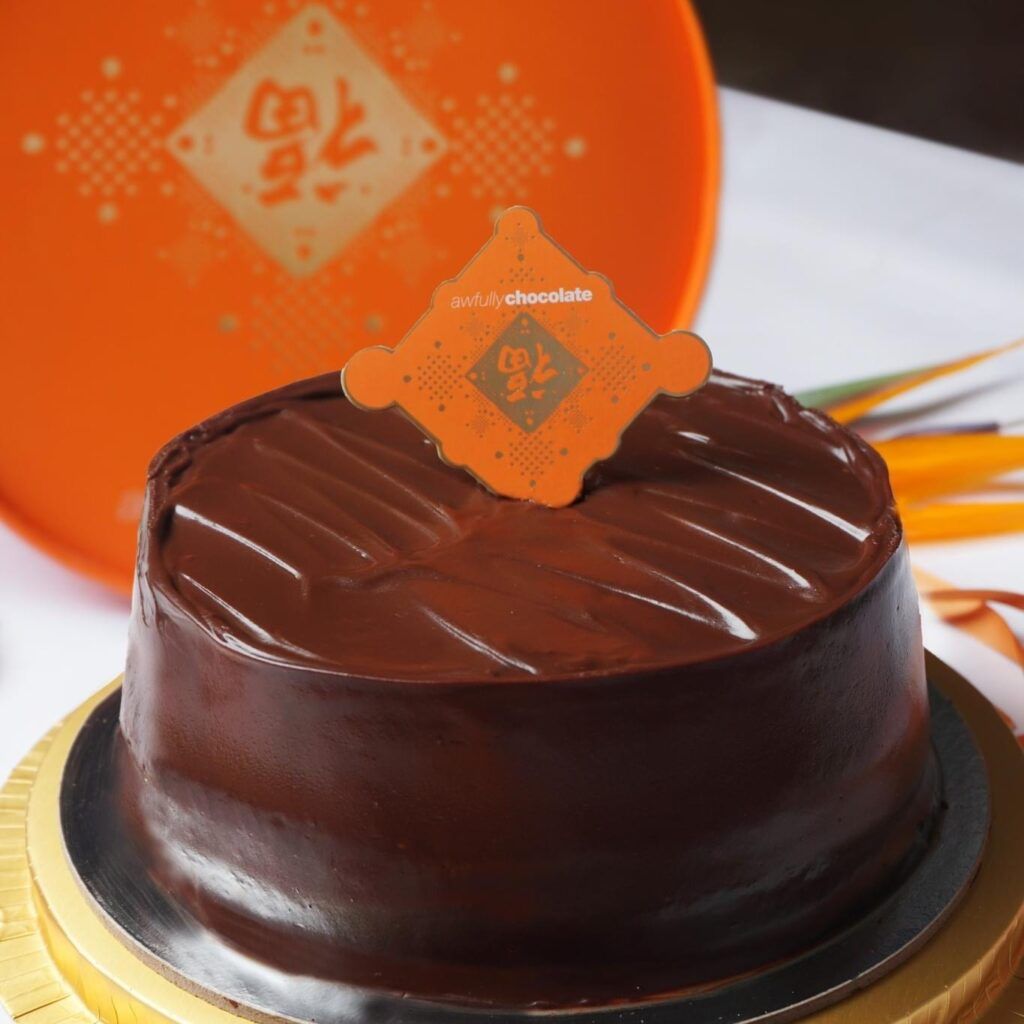 Chocolate Rum & Cherry – This one is also included in their best-selling items. The flavor combinations on this cake are really something that you shouldn't miss as well. It has that balanced taste that you are looking for in a great cake. The rum also adds flavor and aroma to this cake making this one of the best aromatic cakes on their menu.
Chocolate Tiramisu – This one is a simple yet delicious tiramisu for chocolate lovers out there that don't like the coffee flavor of a usual tiramisu. this is made with creamy layers of chocolate ganache and mascarpone cream with I think Ladyfingers is what they used on this one that they dipped in hot chocolate. A simple yet satisfying item to order.
Super Stacked Chocolate Cake – This delicious and mouthwatering cake is Inspired by the Lapis Cake which originates in Southeast Asia. This cake has a denser and richer version of their signature All Chocolate Cake. Each cake layer of super stacked chocolate cake is baked one at a time, it has six layers of fudge and six layers of cake.
Awfully Chocolate Menu Whole Cake
Awfully Chocolate has a lot of whole cakes to offer, they have 6" and 8" selections on their whole cakes. The first item on this list is their famous all-chocolate cake that you can buy in 6" and 8" sizes. The next one is their chocolate banana this one is really good as well and perfectly partnered with any hot drinks. Chocolate rum and cherry are also included in their best-sellers. If you're a peanut butter fan then maybe you should go with their chocolate peanut butter cake. Chocolate espresso, chocolate praline, and chocolate tiramisu are other flavors that you should consider trying. Dark chocolate ganache black rice is the cake that you should try if you want to taste something different while caramel brittle & sea salt chocolate are for those who love caramel cake with a touch of chocolate.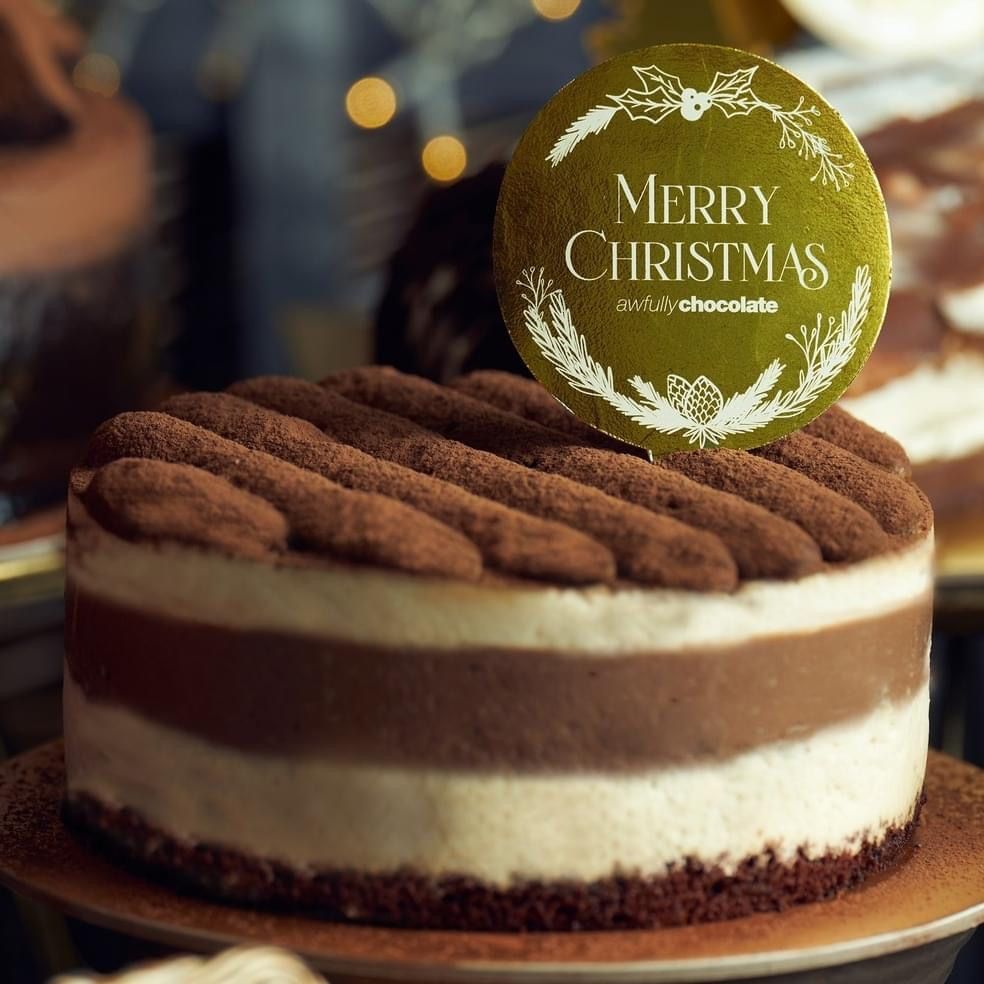 Awfully Chocolate Menu Desserts 
When it comes to desserts awfully chocolate has a lot to offer. On their dessert menu, they have chocolate mille crepe if you a fan of this kind of dessert, aside from that they also have chocolate tiramisu which is also included on their best-seller list. Flourless chocolate cake can also be found on their desserts menu, Nutella tart is the best option for you if you have a sweet tooth. Aside from those they also have praline cake, salted butterscotch brownies, super-stacked chocolate cake, white chocolate butterscotch block, and white chocolate creme brulee for other delicious options.
Truffles
Awfully Chocolate also offers truffles menu. Their delicious and mouthwatering truffles can be bought in boxes of 6, boxes of 18, and boxes of 36. If you're a fan of chocolate truffles this is the correct menu that you should search.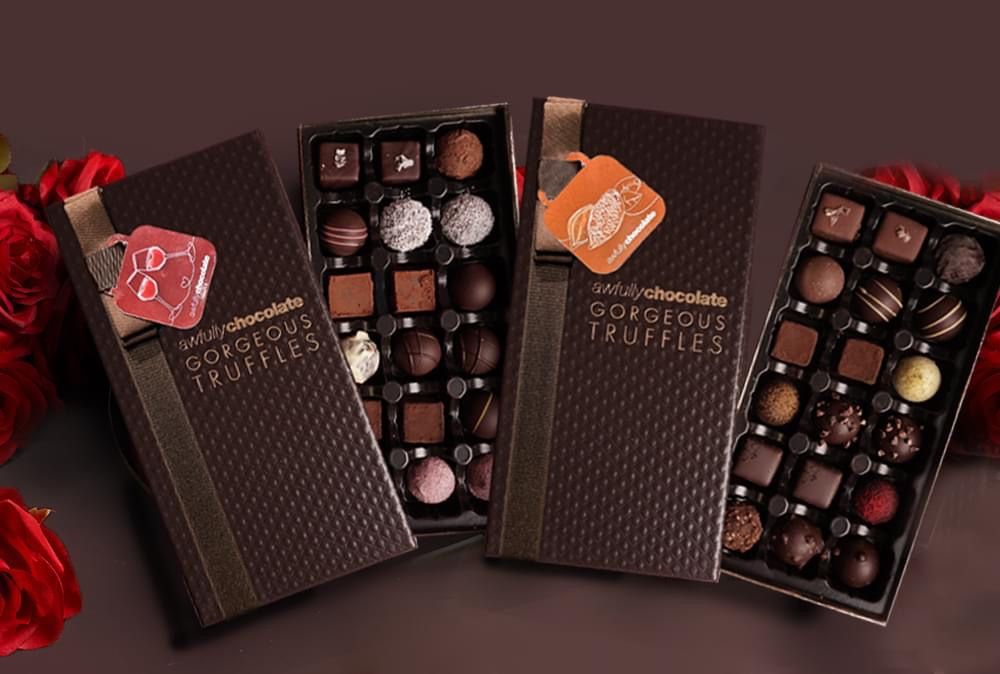 Awfully Chocolate Menu Delivery
Getting your hands on Awfully Chocolate's delectable food items is super easy! You have a couple of convenient options. Firstly, you can order through popular online delivery platforms like Deliveroo or Foodpanda. Just browse their menu, select your favorites, and follow the simple steps to place your order. If you prefer a more personal touch, you can also give a call directly to the branch phone number I've listed below. They offer delivery services, so you can easily place your order over the phone. Whichever method you choose, you're just a few steps away from enjoying the irresistible treats from Awfully Chocolate.
Awfully Chocolate VivoCity (CAFÉ): +6564109725
Awfully Chocolate (Raffles City): +6563383527
Awfully Chocolate (ION Orchard): +6568846377
Awfully Chocolate (GW): +6565560656
Awfully Chocolate (Tampines 1): +6567827181
Social Media Pages
Get ready to experience pure chocolate heaven at Awfully Chocolate Singapore! Immerse yourself in the world of decadent chocolate desserts and treats that will tantalize your taste buds. To stay in the loop and never miss out on their latest offerings and promotions, make sure to follow their social media pages. There, you'll find all the mouthwatering updates that will make you crave their irresistible chocolate cakes, truffles, and other delightful creations. And if you have any questions or want to place an order, simply send them a message. They'll be more than happy to provide you with all the information you need.
Facebook: https://www.facebook.com/awfullychocolate.sg
Instagram: https://www.instagram.com/awfullychocolatesg
Website: https://www.awfullychocolate.com/content/locate-us.html
Twitter: https://twitter.com/awfully_choc
TikTok: https://www.tiktok.com/@awfullychocolatesg
FAQs
What are some popular items on the Awfully Chocolate menu?
One of the most popular items on their menu is their all-chocolate cake. This cake is their signature cake throughout their business career. You can have it in 6" or 8" whole cake sizes.
Can I order Poke Theory for delivery?
Yes, you can place your order through their branch phone numbers or via the delivery platforms that are available in your area.
Is Awfully Chocolate Halal?
Yes, Awfully Chocolate is halal-certified, making this store the perfect source of delicious treats. You can indulge in their offerings without any worries, as they have obtained halal certification.
Conclusion
One of the best places in Singapore to get those mouthwatering chocolate cakes, treats, and other products. Awfully Chocolate has a lot of menu choices for their customers to try. Their products have higher quality than other stores so you're sure that the cake that you will bring is delicious and made special. Their service crews are okay I don't have any complaints about them, the whole place is aesthetically pleasing to the eye. One of the best places to try different kinds of treats and food. Highly recommended.