Are you tired of eating fast food and looking for a place where you can get home-style cooked meals plus affordable prices? Great news since I already found the perfect place for what you're looking for. Have you heard about Zi Char? Zi Char's menu offers a lot of delicious dishes that you will surely love plus you'll get the chance to enjoy their meals without having to pay too much because they simply offer affordable meals, aside from that Zi Char is definitely a place to go if you really want to experience eating the best classic Singaporean food. Interesting right? Then Please stay with me thru this article and together we are going to explore Zi Char's whereabouts, menu, and prices. Let's go!
You can find the updated pricing information for the Zi Char menu below.
MENU
PRICE (SGD)

Fish

Steamed fish w cai pu
Seasonal price
Teochew style steamed fish
Seasonal price
Steamed fish with garlic
Seasonal price
Deep fried fish
Seasonal price
Curry fish head
$24
Nyonya fish head
$24
Sliced fish w seasonal vegetable (S,M,L)
$13.50/18/24.50
Sweet and sour sliced fish (S,M,L)
$13.50/18/24.50
Ginger spring onion sliced fish (S,M,L)
$13.50/18/24.50

Shark's fin

Crab meat sharks fin
$33/53.50/74
Crab meat fishmaw
$24/35/46
Sea cucumber fishmaw
$22/—/41

Prawn/Sotong/Lala

Cereal prawn
$18/24.50/33
Thousand island sauce prawn
$18/24.50/33
Cereal sotong
$13.50/18/24.50
Tasty salad sotong
$13.50/18/24.50
Salted egg sotong
$16/20/26.50
Oyster sauce prawn
$18/24.50/33
Nyonya Prawn and squid
$18/24.50/33
Chili lala
$17
Fragrant spicy lala
$17
Ginger spring onion lala
$17
Sambal lala
$17

Pork/pork ribs

Emperial pork ribs
$11.50/17/22
Sweet and sour pork
$11.50/17/22
Salted egg pork ribs
$16/20/26.50
Black peppers pork ribs
$13.50/18/24.50
Hong Kong style pork ribs
$14.50/20/27.50

Chicken

Prawn paste chicken mid joint wing
$11.50/17/22
Dried chili chicken cube
$11.50/17/22
Chicken with cashew nut
$11.50/17/22
Chicken with mango salad
$11.50/17/22

Omelette

Oyster omelette
$9.50
Fu rong omelette
$7/11.50
Onion omelette
$7/11.50
Cai pu omelette
$7/11.50
Shrimp omelette
$7/11.50

Beancurd

Hot plate beancurd
$9.50/18
Claypot beancurd
$9.50/18
Minced meat homemade beancurd
$13.50/22
Xue hua homemade beancurd
$13.50/22
Crabmeat homemade beancurd
$13.50/22

Vegetable

Sambal kang kong
$18.50/11.50/16
Sambal sweet potato leaf
$18.50/11.50/16
Garlic nai bai cai
$18.50/11.50/16
Oyster sauce baby kai lan
$18.50/11.50/16
Assorted luo han vegetable
$9.50/13.50/18
Stir fry mixed vegetable
$9.50/13.50/18
Seasonal vegetable w mushroom
$16/20/24.50
Broccoli with scallop
$18/24.50/33

Soup

Salted vegetable beancurd soup
$6/9.50/13.50
Bittergourd soup
$6/9.50/13.50
Seaweed soup
$6/9.50/13.50
Seafood soup
$6/9.50/13.50
Fish head beancurd soup
$6/11.50/17
Tom yum soup
$7/11.50/16
Fishmaw egg soup
$9.50/13.50/20

Classic set meal

Thai style chicken cutlet rice
$5.80
Lemon chicken cutlet rice
$5.80
Dried chili chicken cube rice
$5.80
Thai salad pork chop rice
$5.80
Emperial pork ribs rice
$5.80
Sweet and sour pork rice
$5.80
Ginger spring onion sliced fish rice
$5.80
Salad chicken cutlet rice
$5.80
Curry sliced pork rice
$5.80
White bee hoon
$5.80/11/16.50

Rice and noodles

Yang zhou fried rice
$4.80/8/15.50
Seafood fried rice
$5.30/9/17.50
Salted fish fried rice
$5.30/9/17.50
Assorted hor fun/ bee hoon
$4.80/8/16.50
Hokkien noodles
$4.80/8/16.50
Seafood hor fun/ bee hoon
$5.30/9/17.50
Seafood hokkien noodles
$5.30/9/17.50
Xin chew bee hoon
$5.30/9/17.50
Mee goreng
$5.30/9/17.50
Crispy noodle
$5.30/9/17.50
Claypot noodle
$5.80/9/17.50
Sliced fish bee hoon soup
$5.80/9/17.50
Fish head bee hoon soup
$5.30/9/17.50
About Zi Char
FuLee Group is the one behind Zi Char, aside from zi char they are also the ones behind Cai fans and barbecue stalls. FuLee Group already understands what their customers want based on experience. Zi Char offers a lot of different dishes mainly seafood. This restaurant serves big amount of food without overpricing. A lot of customers are already patrons of this restaurant, their customers became their regulars after dining with them for the first time because of how affordable and delicious their food is.
Zi Char is actually a one-stop shop since everything that you needed is already on their menu list. Most Zi Char stalls can be found in kopitians and hawkers centers. Zi Char stalls also help workers to get delicious plenty serving without having to break the bank. As of now though they are already perfect when it comes to cooking classical dishes they ate still learning to adapt to our current time to preserve the Singaporean dishes for the next future. 
Zi Char Menu Best Seller
Here on the list are Zi Char's best sellers and popular items that everybody should at least try. 
Cereal Prawns – Zi Char's Cereal Prawns is one of the most popular and bestselling dishes. This one is made by deep frying prawns until golden brown then coated in butter cereal, salt sugar, and pepper. You can request the chef the open the shell of prawns before frying for an easier eating experience. 
Chili Crab – The chili crab is Singapore's national dish, and actually ranks number 35 on World's most delicious foods. Zi Char used mud crab for their chili crab dish, they first stir-fried the crab in tomato sauce and chili then add spices for more flavor. This is a must-try. 
Curry fish head – Curry fish head is also one of the most popular and best-selling items on the Zi Char menu. This dish has Nyonya and Indian influences and is definitely good. red snapper's head is the one that they used in making their curry fish head then stewed in a curry broth with vegetables like tomatoes, eggplants, and lady fingers.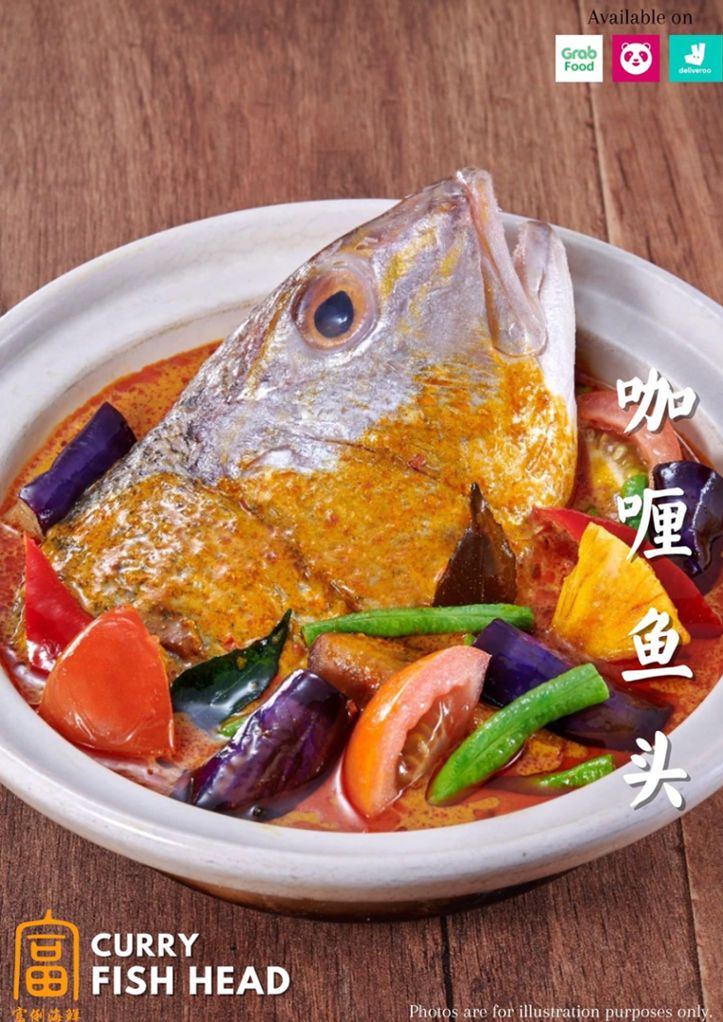 Mee Goreng – Zi Char version of the famous mee goreng simply inherits Malay and Chinese styles in cooking. It has that moist noodles that are really good plus sweet and spicy flavor combinations that really made this dish super delicious. Truly a burst full of flavor in every bite. I dunno if I'm weird but I like it with lemon, who's with me? 
Prawn Paste Chicken Wings – Zi Char's version of Prawn Paste Chicken Wings is also known as "Har Cheong Gai" its Cantonese name. It is made with chicken wings that are marinated with shrimp sauce. Battered then deep fried until golden. This prawn paste chicken wings is one of the best chicken that I tried so far, it is juicy tasty, and savory at the same time.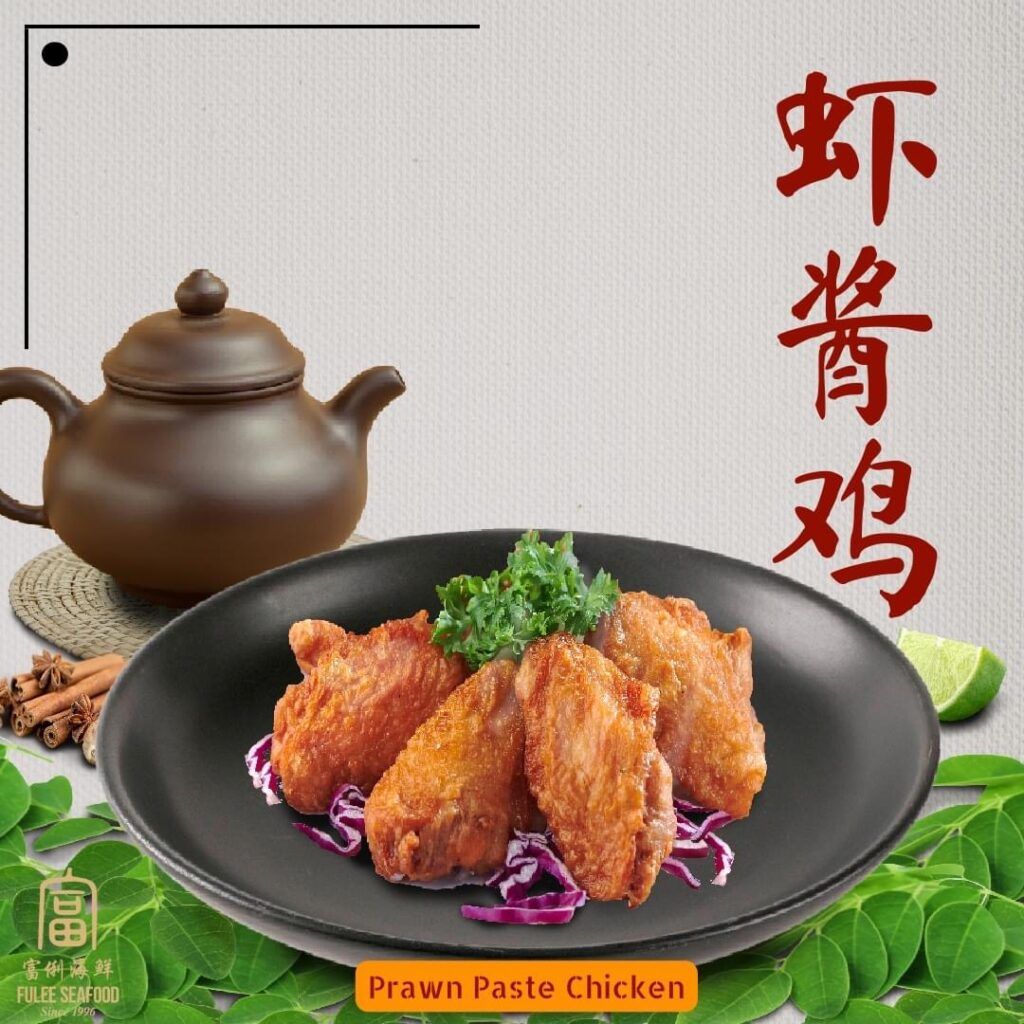 Zi Char Menu Fish
Zi Char has 9 options for their fish menus however 4 of those are seasonal. If you love fish heads you can choose between curry fish heads and Nyonya fish heads. Sliced fish with seasonal vegetables is also one of the best options since this is very savory. If you love it with a little sweetness then maybe you should try sweet and sour sliced fish, they also serve ginger spring onion sliced fish. 4 seasonal fish dishes are deep-fried fish, steamed fish with garlic, steamed fish with cai pu, and Teochew-style steamed fish. 
Zi Char Menu Pork
Zi Char's pork or pork ribs menu offers a variety of sizes to cater to different appetites. You can choose from three sizes: small, medium, and large. With five delectable options available, there's something to satisfy every craving. Indulge in the tantalizing flavors of their signature dish, the imperial pork ribs. If you prefer a delightful blend of sweet and tangy, the sweet and sour pork is a perfect choice. For a rich and creamy twist, try the salted egg pork ribs. If you crave a savory and slightly spicy taste, the black pepper pork ribs will surely satisfy. Lastly, the Hong Kong-style pork ribs offer a unique and irresistible combination of flavors.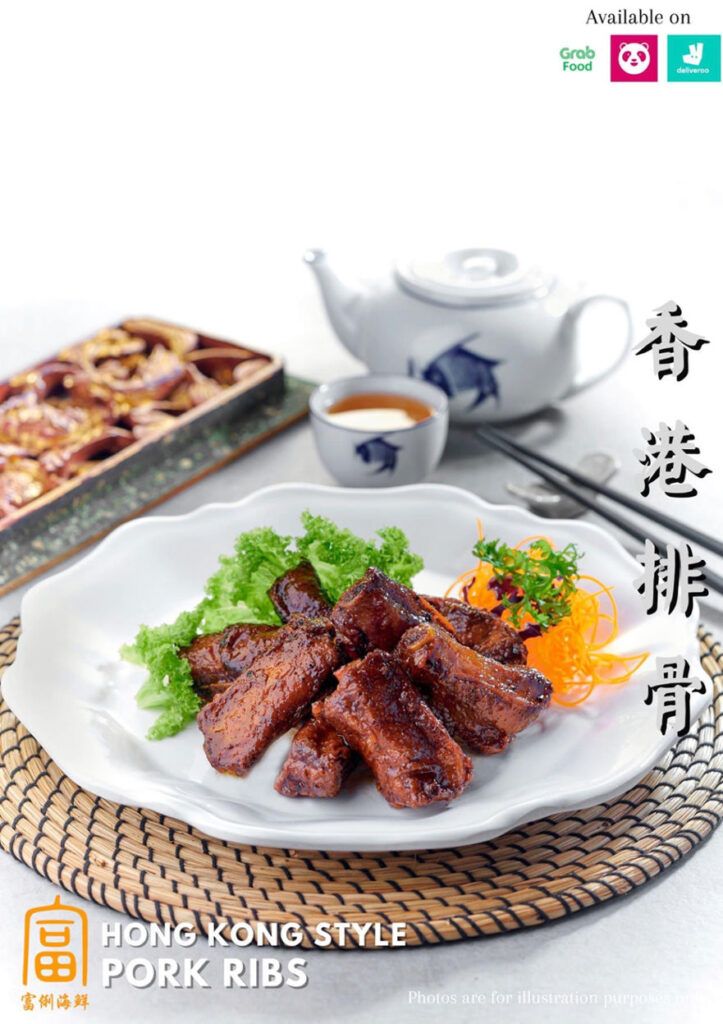 Vegetable
There are 8 options on the Zi Char vegetable menu. Sambal kang kong and sambal sweet potato leaf for the first two. Garlic nai bai cai and oyster sauce baby kai lan are also popular on their vegetable menu. Broccoli with scallops and seasonal vegetables with mushrooms are my favorites. Stir fry mixed vegetables and assorted luo han vegetables are also a safe choice if you have no idea about their menu and you're a tourist.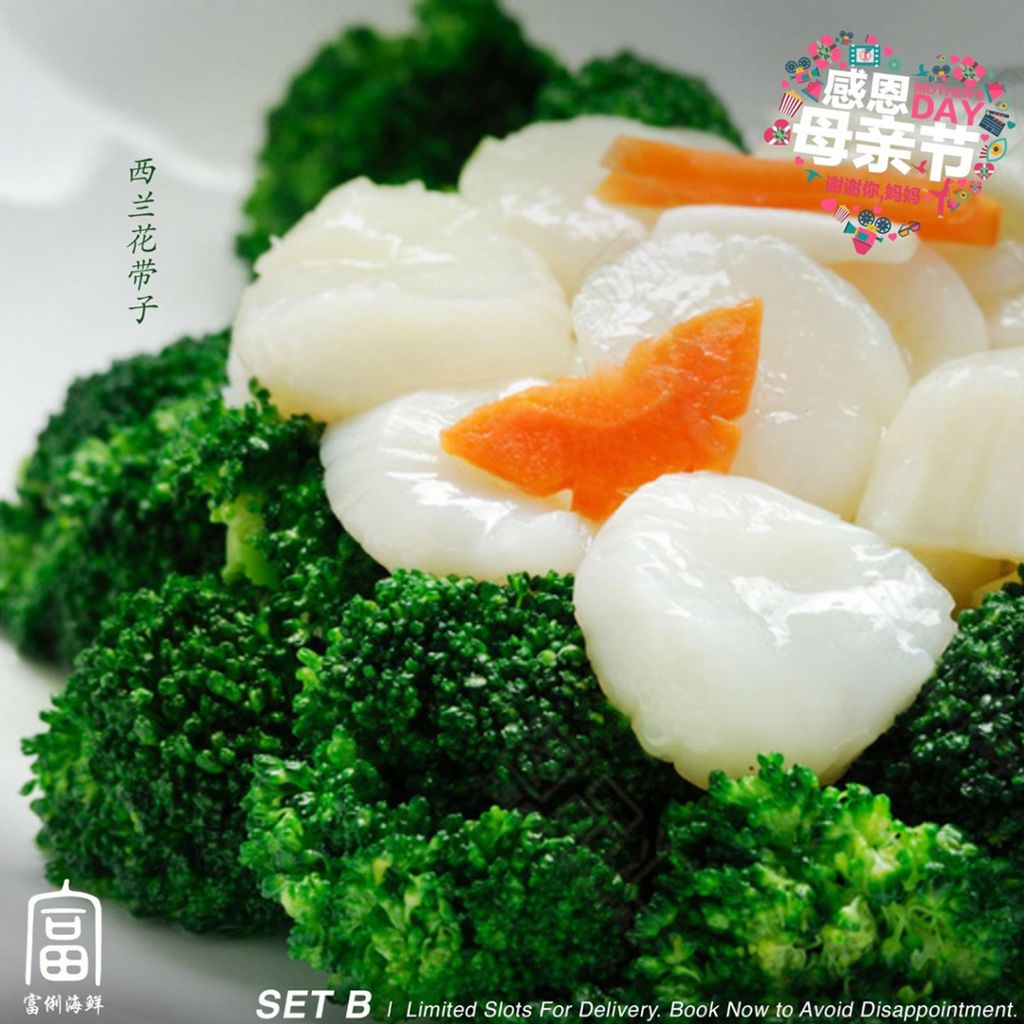 Zi Char Menu Delivery
Ordering your favorite Zi Char is made easy simply by getting to their website at https://www.fuleegroup.com.sg/order-online to order your favorite food item. You can also try and book your favorite food courier like Deliveroo and food panda or any delivery service that is available at your location. 
Social Media Pages
Zi Char is a delicious and popular Singaporean cuisine, and if you're a fan, you don't want to miss out on the mouthwatering dishes served at Zi Char restaurants. To stay updated on the latest promotions, menu updates, and special events, make sure to follow Zi Char on their social media pages. By doing so, you'll not only get to indulge in their delicious food but also have the opportunity to participate in fun contests, giveaways, and more. Don't hesitate to check out Zi Char's social media pages to satisfy your cravings and stay informed!
Facebook: https://www.facebook.com/fuleegroup
Instagram: https://www.instagram.com/fuleegroup/
FAQs
What kind of dishes can I expect to find at a Zi Char restaurant?
There are a lot of dishes that are being served and included in the Zi Char menu but you can expect healthier, cheaper, and big serving sizes in the Zi Char restaurant. Fish, prawns, pork, chicken, and many more are also included on their menu. 
What are some popular Zi Char dishes?
They have a lot of popular dishes, butter pork ribs, crab bee hoon, and deep-fried crispy chicken are some of their popular menus. 
Are Zi Char restaurants suitable for vegetarians or vegans?
Though a lot of their dishes have pork and other meats no worries since they also have a vegetable and beancurd menu that I believe is suitable for vegetarians. 
Conclusion
Best place to go if you're looking for delicious and home-cooked style meal without having to spend too much. Zi Char's menu has a lot of interesting dishes to try plus the servings are quite huge so it's good for sharing. This restaurant has a huge place though it's a bit crowded it's fine plus their servers are always quick and will update you always about your order. I highly recommend this place for you guys to try and believe me it's worth the try.