Hvala is a Japanese-inspired cafe whose menu offers a variety of matcha-based drinks and desserts, as well as other Japanese-inspired dishes. In addition to beverages, Hvala also offers a selection of matcha-infused desserts, including matcha tiramisu, matcha parfait, matcha roll cake, and a wide variety of savory dishes such as donburi and sandwiches. The menu is focused on using high-quality ingredients, with an emphasis on the unique flavor and health benefits of matcha.
You can find the updated pricing information for the Hvala menu below.
MENU
PRICE (SGD)

Dessert Selections

Dairy-free Waffles
$14.80
Custard Danish
$5.00
An-butter Brioche
$13.90
Chaffogato
$8.50
Goma Parfait
$4.80
Fudy Chocolate Brownie With Gelato
$2.90
Matcha Blondie with Gelato
$12.90
Matcha Azuki Parfait
$14.80

Warabi Mochi

Kinako Warabi Mochi
$6.80
Yuzu Warabi Mochi
$6.80
Warabi Mochi with Gelato
$10.50

Sliced Cakes Selection

Yuzu Citrus Cheesecake
$9.90
Yuzu Cake
$8.90
Chocolate Truffle
$8.90
Honey Earl Grey Hazelnut
$8.90

Petit Gateau and Tarts

Matcha Petit
$9.90
Hojicha Petit
$9.90
Goma Mont Noir
$9.90
Matcha Mont Blanc
$9.90
Sweet Potato Tart
$9.90

Gelato/Sorbet Scoop

Matcha
$6.90
Matcha'2
$5.90
Matcha'3
$7.90
Oat Milk
$5.90
Hojicha Petit
$5.90
Sweet Potato Tart
$5.90
rocjmelon Sorbet
$5.90
Caramelised Sobacha
$5.90
Coma
$5.90
Chocolate Sorbet
$5.90
Yuzu Sorbet
$5.90
Chigo Strawberry Sorbet
$5.90

Straight Matcha

Single Cultivar Matcha
$14.90
Yuki
$5.50
Kaze
$8.90
Hana
$11.90

Tea Latte

Matcha Latte
$5.90
Matcha Hojicha Latte
$5.90
Genmaicha Latte
$5.90
Matcha Goma Latte
$5.90
Hojicha Coma Latte
$5.90

Ice Blend

Matcha Hojicha Latte Ice Blend
$8.50
Matcha Ice Blend
$8.00
Hojicha Ice Blend
$8.50
Yuzu Ice Blend
$8.50
Genmaicha Ice Blend
$8.00

Cold Brew

1925
$8.00
Orchid's Breath
$8.00
Hojicha Karigane
$7.00
Sobacha
$7.00

Hot Brew

Kamairicha
$7.90
Sencha
$5.90
Hojicha
$5.90
Hojicha Karigane
$5.90
Genmaicha
$5.90
Fukumushicha
$5.90
Iribancha
$5.90

Green Tea

Gyokuro
$14.90
Mountain-grown Kabusecha
$7.90
Tencha
$6.90
Oolong
Spring's Field
$6.90
Orchid's Breath
$6.90
Memories
$6.90
Tie Guan Yin
$6.90
1925
$6.90
Dong Ding
$6.90

Black Tea

Award-Winning Black Tea
$8.90
Pine Smoked Black
$6.90
Bug Bitten Samidori
$6.90
Whiskey Barrel Smoked Black
$6.90

White Tea

Baihao Yinzhen
$7.90
Aged Shou Mei White Tea
$6.90
Sobacha
$5.90
About Hvala
Hvala is a Japanese-style tea house located in Singapore, known for serving high-quality Japanese tea and desserts. The restaurant has a cozy and modern interior, with wooden accents and minimalist decor, providing a comfortable and relaxing atmosphere. The restaurant takes pride in using the highest-quality ingredients in its dish and the traditional cooking method that they use. The restaurant is popular among tea and dessert enthusiasts, as well as those looking for a quiet and relaxing place to enjoy a cup of tea or coffee.
Hvala Menu Best Seller
This menu best seller offers a range of desserts and drinks that are best known for their unique flavors and beautiful presentation.
Yuzu Citrus Cheesecake – This is a refreshing and light cheesecake that has a subtle yuzu citrus flavor. The cheesecake itself is creamy and the texture is smooth which makes it a good option for those who want a less heavy dessert.
Matcha Mont Blanc – The matcha cream in this dish is light and not too sweet, and the chestnut cream adds a nutty and slightly sweet flavor. The dessert is topped with a soft and airy sponge cake, which completes the overall taste and texture making it a unique dessert that combines the flavors of matcha and chestnut.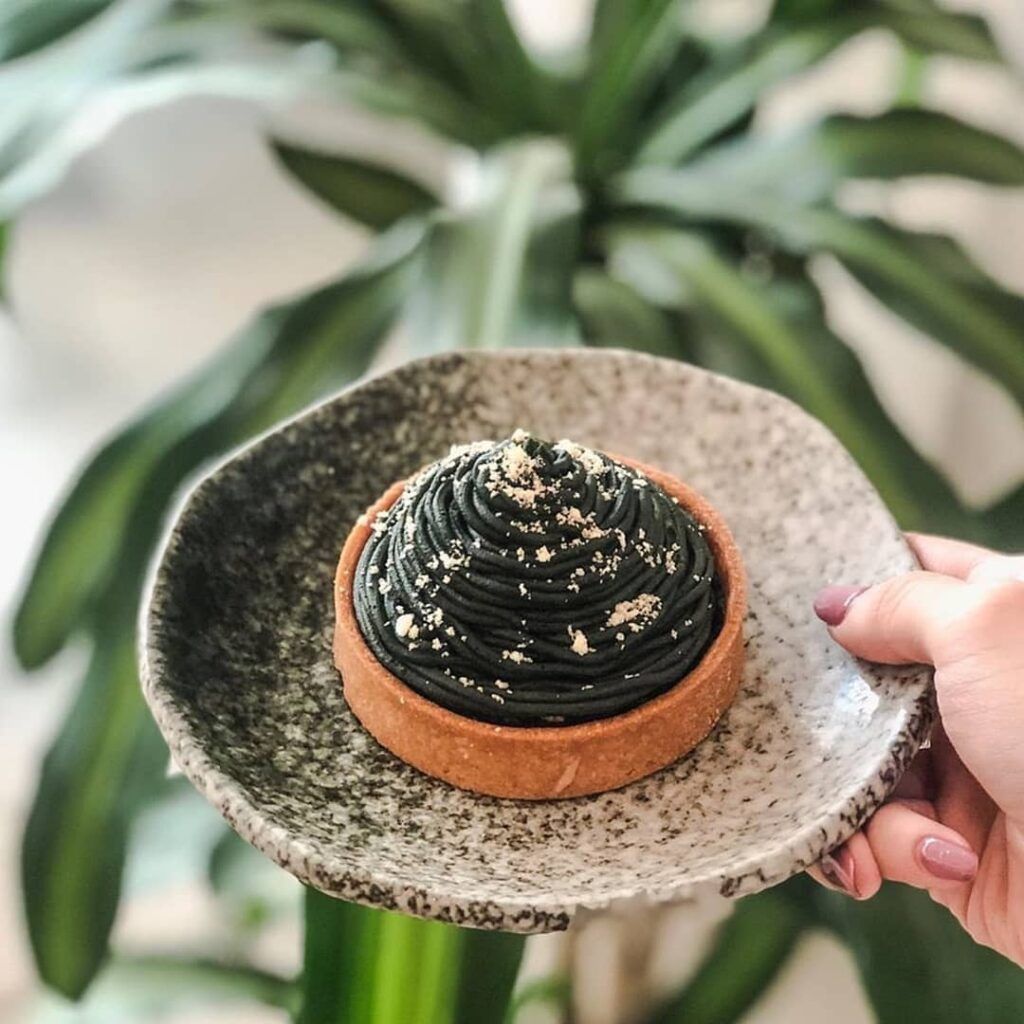 Sweet Potato Tart – This tart has a buttery and flaky crust that is filled with a smooth and creamy sweet potato filling which has a nice balance of sweetness and earthiness from the sweet potato. It is a great option in Hvala's menu for those customers who prefer a dessert that is not overly sweet.
Orchid's Breath – This is a floral and delicate drink menu of Hvala that is made with butterfly pea flower tea and topped with a layer of milk foam. The drink has a subtle sweetness and a refreshing taste while the milk foam adds a creamy texture to the drink.
Matcha Latte – The matcha in this drink has a rich and earthy flavor that is not too bitter, and the milk adds a creamy and frothy texture to the drink. It is a good option for those who want a balance between the taste of matcha and milk.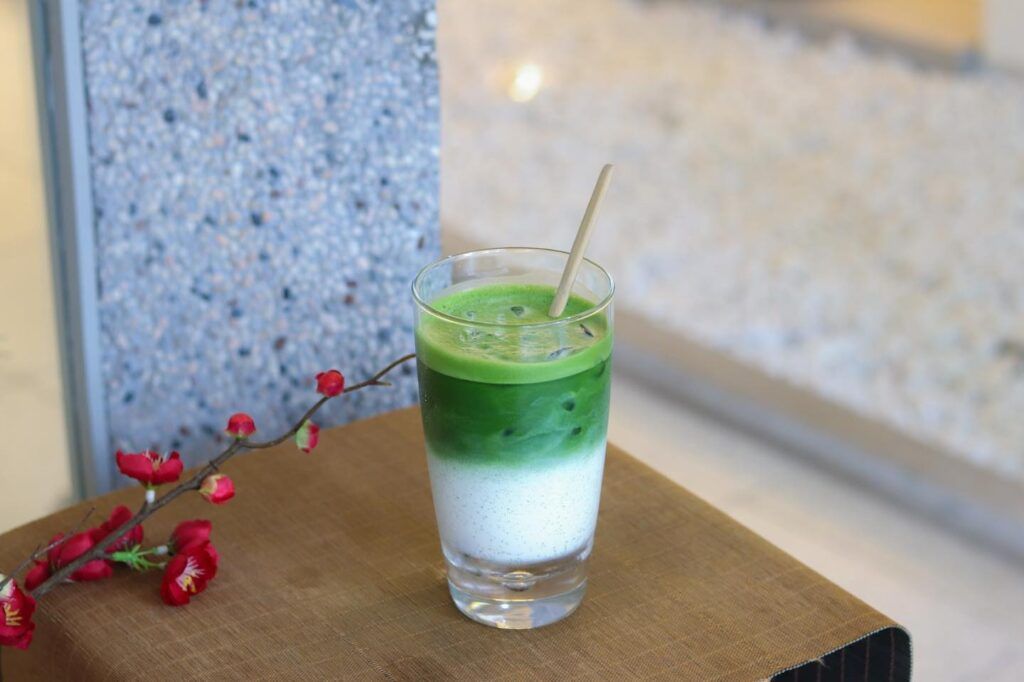 Hvala Menu Sliced Cakes
This menu is made up of a different variety of rich and decadent cake offerings from Hvala that are not only flavorful but beautifully presented as well.
Yuzu Cake – The cake is both light and fluffy with a tangy yuzu flavor that is perfectly balanced with sweetness. The texture is moist and the topping is delicate and adds a nice crunch to the overall experience making it one of the most unique and delicious dessert options at Hvala.
Chocolate Truffle – The dark chocolate used in this cake is of high quality and delivers a deep and intense chocolate flavor making it a rich and decadent cake that will satisfy any chocolate lover's cravings.
Honey Earl Grey Hazelnut – Hvala's Honey Earl Grey Hazelnut cake is a fusion of flavors that work harmoniously together. The cake has a nutty flavor from the hazelnut with a floral and aromatic earl grey tea flavor while the honey adds a natural sweetness to the cake, balancing out the flavors nicely.
Peti Gateau and Tarts
This menu consists of mini cakes and tarts that Hvala offers for a very reasonable price.
Matcha Petit – This petit gateau is a perfect treat for matcha lovers with the matcha flavor balanced nicely without it being too overpowering, and the texture is smooth and creamy. The layers of matcha sponge, matcha ganache, and matcha cream work together harmoniously.
Hojicha Petit – The hojicha flavor in this petit gateau is unique and flavorful. The hojicha sponge is light and airy, while the hojicha cream is rich and creamy giving it the perfect combination of textures and flavors that makes for a delicious and satisfying dessert.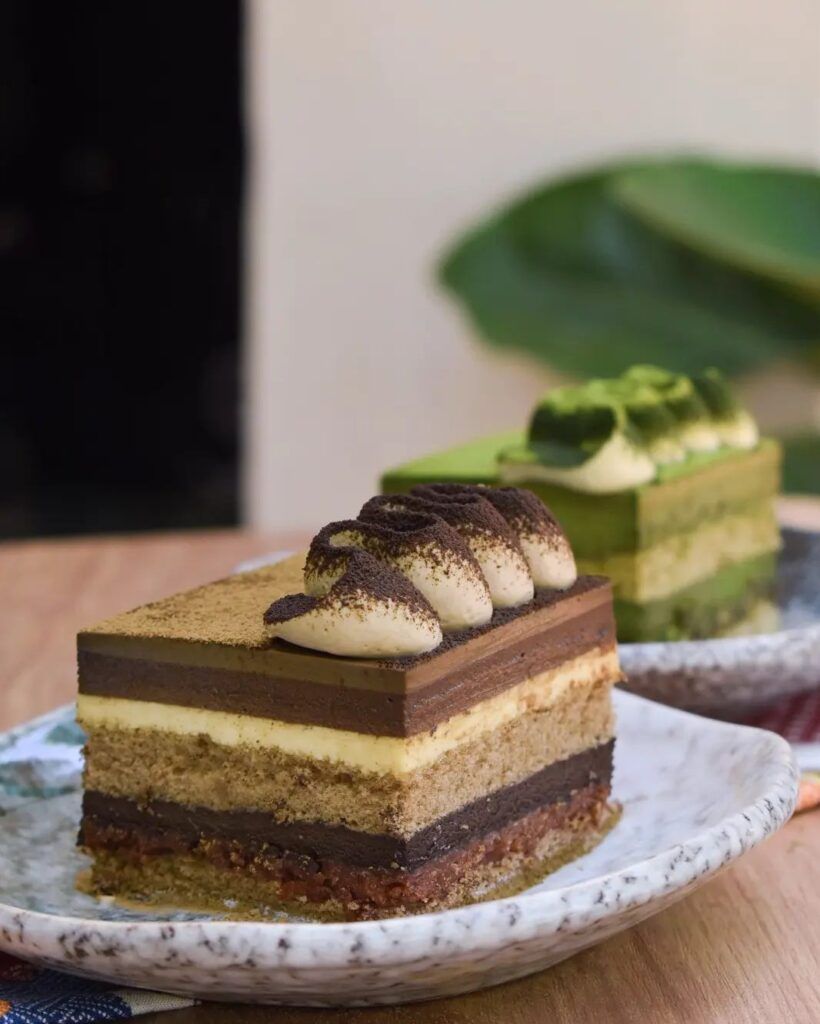 Goma Mont Noir – This tart features a black sesame crust filled with layers of black sesame mousse and chocolate ganache. The flavors and textures work well together, and the balance between the nuttiness of the black sesame and the richness of the chocolate is perfect.
Hvala Menu Gelato
This menu offers unique and delicious flavors that are sure to please any palate made from high-quality ingredients and presented with attention to detail.
Matcha – It is a smooth and creamy treat with a distinct matcha flavor that is not overly sweet and has a pleasant bitterness that lingers on the palate while its texture is silky and the consistency is just right, making it a refreshing dessert option.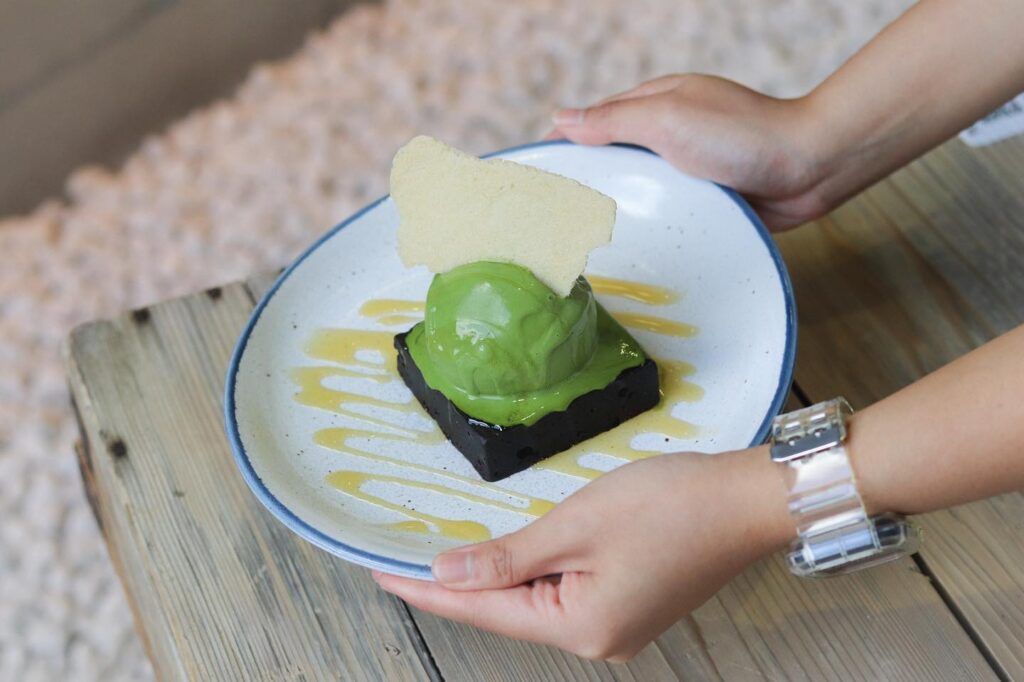 Oat Milk – This gelato is a great option for those who are lactose intolerant or looking for a vegan option. It has a light and refreshing taste, with a little bit of a nutty flavor that perfectly complements its sweetness. The texture is creamy, but not heavy, and it melts in your mouth.
Hojicha Petit – The flavor of this item is intense and complex, with a roasted nuttiness that is both sweet and bitter. The texture is smooth and creamy, making it a perfect indulgence on a hot day
Hvala Menu Desserts
Hval's dessert menu is truly impressive, featuring a delightful variety of sweet treats that cater to all kinds of sweet cravings. From traditional Japanese desserts to modern and innovative creations, Hval offers something for everyone to enjoy. Whether you're a fan of timeless classics or seeking a unique dessert experience, their menu has a wide range of options that will surely satisfy any sweet tooth. Indulge in a delectable array of desserts and treat yourself to a delightful end to your meal at Hval.
Tea Latte
If you're a tea lover, you're in for a treat with this menu. It offers a wide array of unique and flavorful options that are guaranteed to satisfy your tea cravings. Each latte is skillfully crafted, ensuring a distinct and delightful taste in every sip. Whether you're looking for a familiar favorite or eager to explore new flavors, this menu is the perfect destination to indulge in a delicious and refreshing tea experience.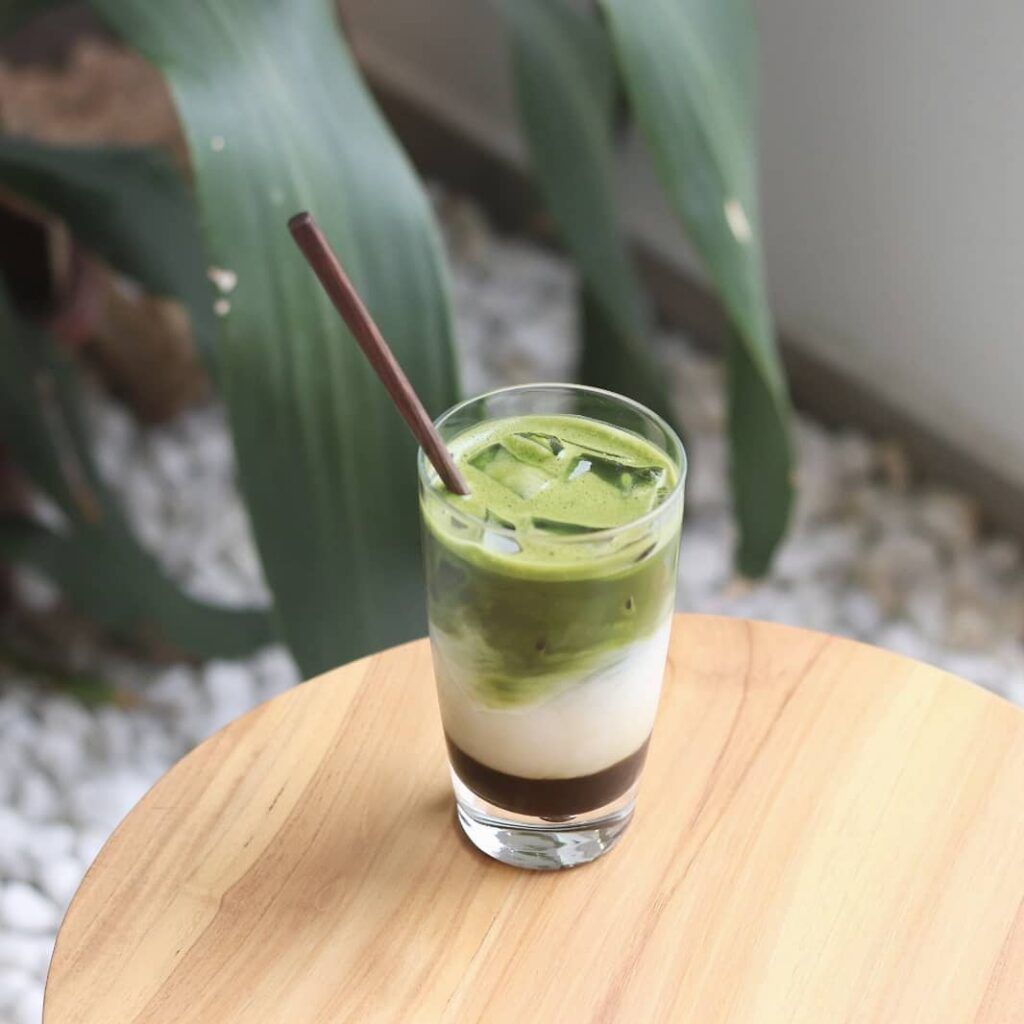 Hvala Menu Delivery
Hvala now offers delivery services for their customers who can't directly visit their store. This makes things more convenient and makes their restaurant more accessible. Customers can order Hvala's offerings from anywhere they want through the help of third-party delivery services like FoodPanda.
Social Media Pages
Stay in the loop with the latest menu offerings from Hvala by following them on social media. Discover mouthwatering delights, enticing promotions, and exclusive updates to satisfy your tea cravings. Show your support by engaging with their posts, giving them a like, and sharing with fellow tea enthusiasts. By subscribing to their social media pages, you'll always be in the know about their exciting promotions. Join the Hvala community online and stay connected for a delightful tea-filled journey.
Facebook: https://www.facebook.com/HvalaSingapore
Instagram: https://www.instagram.com/hvala_sg/
Pinterest: https://www.pinterest.com/hvalasg/
TikTok: https://www.tiktok.com/@hvala_sg
Website: https://www.hvala.com.sg/pages/shipping-and-returns
FAQs
Where is Hvala located?
Hvala has multiple convenient locations across Singapore, and you can easily find them by visiting their website or checking out their social media pages. On their website and social media, you'll find all the information you need, including addresses and operating hours, to help you locate the nearest Hvala branch.
Does Hvala have non-matcha options?
Certainly! Hvala understands that not everyone is a fan of matcha, which is why they offer non-matcha options for their coffee, tea, and chocolate drinks. If matcha isn't your preferred flavor, you'll be glad to know that Hvala provides a range of alternatives to cater to different taste preferences.
Does Hvala offer vegetarian or vegan options?
Absolutely! Hvala is considerate of its vegan customers and provides vegetarian dishes on their menu. If you follow a vegan lifestyle, you'll be pleased to know that Hvala offers a variety of plant-based options that are free from animal products. These vegetarian dishes are thoughtfully crafted to ensure both delicious flavors and adherence to vegan dietary choices.
Is Hvala halal-certified?
Please note that Hvala is not certified as a halal eatery.
Conclusion
Hvala is a unique Japanese-inspired cafe in Singapore whose menu offers customers a range of handcrafted matcha drinks, Japanese tea, and Japanese-inspired desserts. The cafe's menu features various types of matcha, such as ceremonial-grade, premium-grade, and cooking-grade, which are used to make matcha lattes, matcha floats, teas, and matcha desserts, and tea-infused desserts such as Houjicha Roll Cake. Overall, Hvala offers a unique and enjoyable experience for matcha and Japanese tea lovers in Singapore.