Wanting to experience the best yakiniku in Singapore? Great news I have a recommendation for you. The Yakiniku Shokudo menu has a lot to offer especially when it comes to delicious cuts of meats like wagyu beef and even chicken. They serve bento boxes, noodles, rice don, and curry rice that for sure will give you satisfaction for your cravings. Interesting topic we have right? So if you're interested in our topic for today maybe you can stick around and together let's get to know this establishment and let's figure out what to order, how much the prices of their food items, and more. Let's go! 
You can find the updated pricing information for the Yakiniku Shokudo menu below.
MENU
PRICE (SGD)

Bentos

Yakiniku bento
$15.00
Salted chicken bento
$15.00
Yakiniku and chicken bento
$17.50

Noodles

Beef noodle soup
$14.00
Tom yam beef noodle soup
$15.00

Curry rice

Hokkaido beef curry rice
$15.00
Chicken cutlet curry rice
$18.50
Fried prawn curry rice
$18.50

Rice Don

Beef pulgogi don
$16.00
Spicy miso chicken don
$17.50
About Yakiniku Shokudo
Yakiniku Shokudo is owned by Japan Foods Holding Ltd. They are the leading F&B (food and beverage) group in Singapore that specialized in serving authentic Japanese dishes for Singapore. This establishment is a barbecue dining place that is Japanese style and a place that serves a variety of meat like wagyu beef and chicken. Aside from that Yakiniku Shokudo is now certified halal based on what they posted on their social media page so our Muslim friends won't have to worry about what they offer. Aside from their delicious cuts of meat they also serve other items like noodles and curry rice. They also have an impressive dipping sauce which made the meat even better for the best experience. Their opening hours are from 11:30 am until 9:00 pm enough long time to let their customers devour and enjoy their meats and other specialties. 
Yakiniku Shokudo Menu Best Seller
After several attempts to gather some information, I come up with some list samples of Yakiniku Shokudo best sellers. 
Tom Yam Beef Noodle Soup – The flavor of this tom yam beef noodle soup is sour which comes from the lime juice plus saltiness from fish sauce and a bit of sweetness because of the nam prik pao paste plus the beefy flavor. The beef is actually tender and really compliments the flavorful soup. A highly recommended food item on their menu any time of the day and especially on rainy days. This has a very rich taste and texture that you are looking for in a beef noodle soup. One of the most popular items on their menu.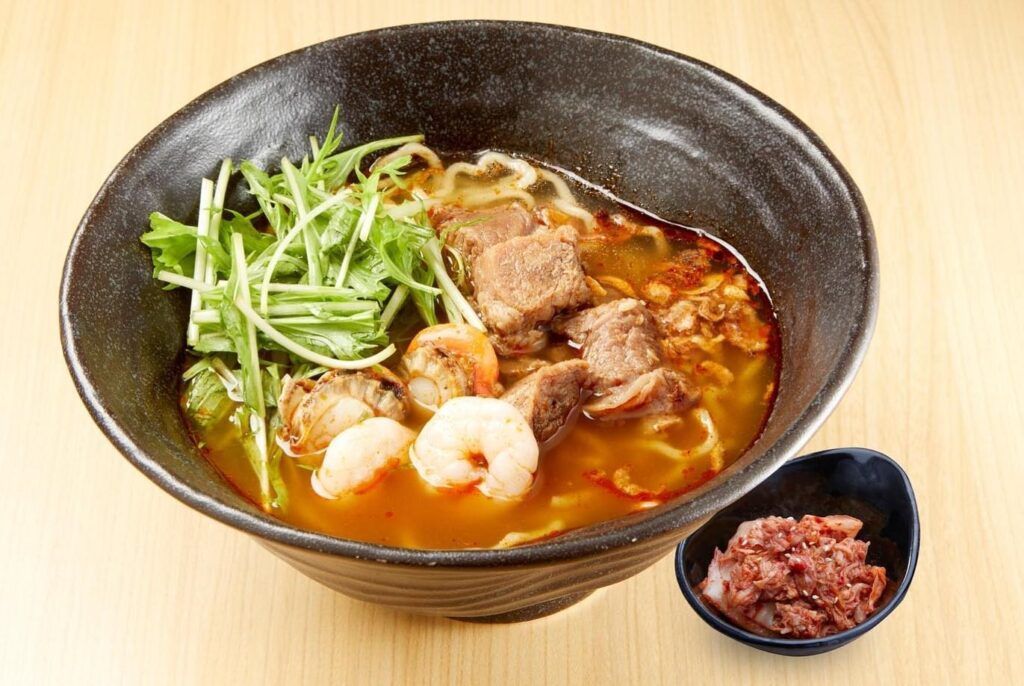 Hokkaido Beef Curry Rice – Yakiniku Shokudo's version of Hokkaido beef curry rice has that mild sweetness, it has a brown sauce that has all the right flavors that you might be thinking about curry rice. The beef in this dish is cut into tiny little pieces but not too tiny is tender and cooked really well. The brown-looking sauce has a lot of umami goodness and it's a bit thick but again not too much. Served with white steamed rice and is a perfect combination of a treat on one plate. Hokkaido beef curry rice is also one of the most popular dishes of Yakiniku Shokudo and a must-try. 
Spicy Miso Chicken Don – This dish has a combination of the umami goodness of miso plus chicken meat. It has very light flavors but will surely blow you away. Served on top of white steamed rice and is really perfect any time. This one is also recommended if you love a little spiciness in your food. 
Yakiniku Bento – Yakiniku Shokudo is offering this kind of item on their restaurant which is yakiniku bento. In this one, they have a lot of meat some steamed peas, and some achar-like items which I really never touch but my friend told me it's delicious but hey let's focus on the meat. The meats inside this bento box are really good. The tenderness of the meat plus the delicious taste is fair enough for their yakiniku bento to be one of the most ordered items on their menu. If you're a meat lover this is what I can recommend for you. 
Yakiniku Shokudo Menu Bentos
Yakiniku Shokudo has 3 items on its bento menu. Yakiniku bento is the first item on this menu which I also included on our list of best sellers above. The next item is their salted chicken bento, this one is if you don't like red meat and will stick with the white chicken meat. Lastly, their yakiniku and chicken bento which is a combination of beef and chicken.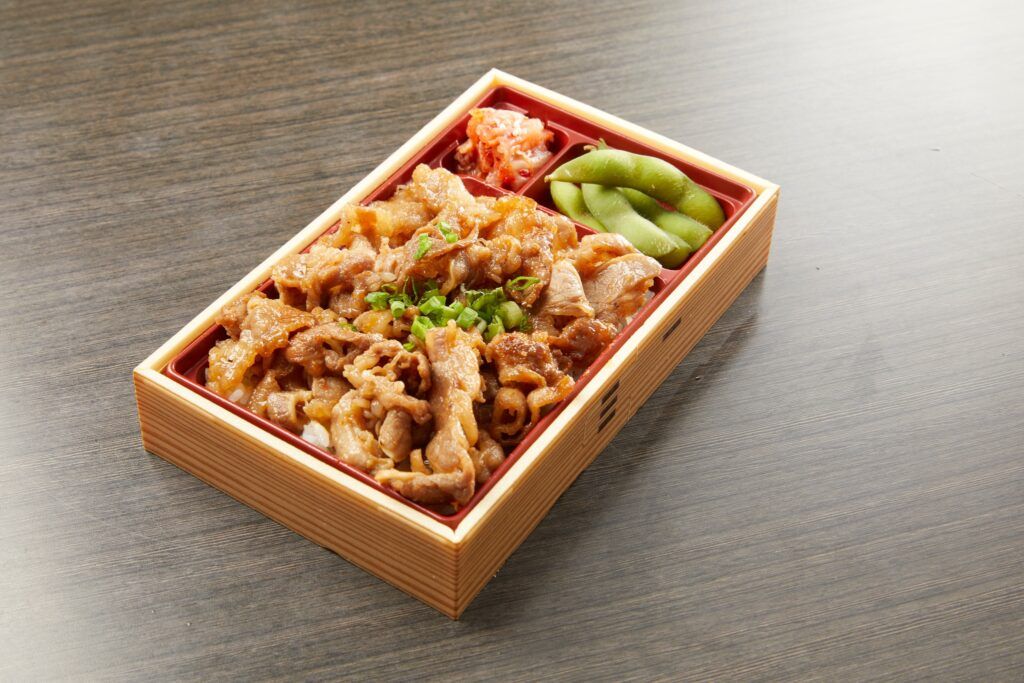 Yakiniku Shokudo Menu Noodles
Yakiniku Shokudo also offers noodles. On this menu, they have 2 options. The first one is their beef noodle soup which is extremely beefy and the other option is their tom yam beef noodle soup which is also included on our best-seller list. 
Curry Rice
If you love curry no worries Yakiniku Shokudo also offers curry. On their curry menu, they have 3 delicious curry's to choose from. The first one is their Hokkaido beef curry rice, this one is included on our best-seller list. The next item is their chicken cutlet curry rice so this one is an alternative if you don't want beef at the moment and they also have fried prawn curry rice if you want to try curry on another level. 
Rice Don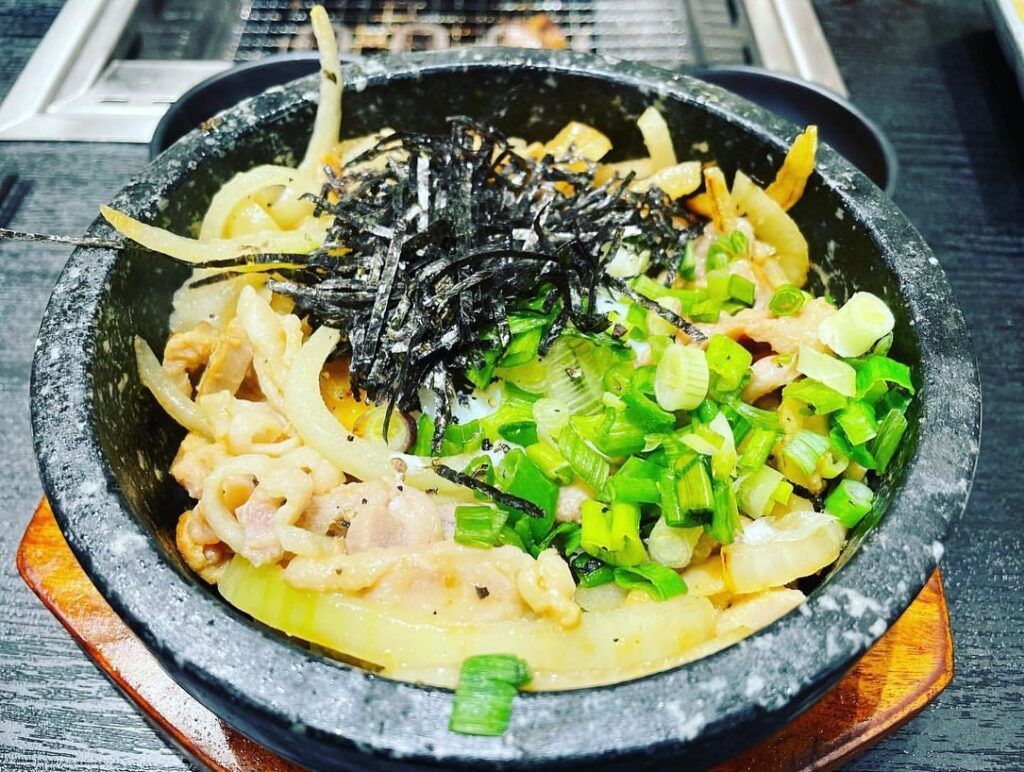 Yakiniku Shokudo Menu Delivery
Ordering is made easier simply by calling directly to their store. +6564440911 or you may order through grab food or Foodpanda for an easier ordering experience. 
Social Media Pages
Share your grilling triumphs, connect with fellow yakiniku enthusiasts, and let the tantalizing aromas and flavors of Yakiniku Shokudo transport you to the vibrant streets of Japan. Join the Yakiniku Shokudo family on their social media pages to embark on a mouthwatering journey through the world of Japanese BBQ. Stay connected with them for sizzling updates, delectable grill tips, and irresistible promotions that will make your taste buds tingle.
Facebook: https://www.facebook.com/yakinikushokudosg/
Instagram: https://www.instagram.com/yakinikushokudosg
Website: https://www.jfh.com.sg/html/contact_feedback.php
FAQs
What types of meats can I expect to find on the menu at Yakiniku Shokudo Singapore?
Yakiniku Shokudo is serving delicious meat cuts just like wagyu and even chicken. If you're looking for pork this place is not serving them. 
Is there a set menu available at Yakiniku Shokudo?
Yes, Yakiniku Shokudo is providing set menus so that their meat lover customers will have a choice on what to have. 
Is there a time limit for dining at Yakiniku Shokudo?
Upon checking you can enjoy your delicious meal within 90mins however I noticed that the staff will never tell you to leave or maybe it depends if there are a lot of customers. 
Is Yakiniku Shokudo halal certified?
Yes, Yakiniku Shokudo is a halal-certified restaurant so if you're looking for pork meats or if you're a pork lover Yakiniku Shokudo is not a place for you. 
Conclusion
This Japanese barbecue-style restaurant is a place where you could really enjoy especially if you're a meat lover. The Yakiniku Shokudo menu has a lot of delicious items to choose from. If you're looking for a nice place to eat I highly recommend them as well since their place looks good and aside from that it is clean and comfortable. The meats that they serve are of good quality so you're not going to have any issues eating at their place. great value for your money plus great customer service and ambiance and of course, good food is Yakiniku Shokudo.