Are you looking for a place in Singapore where you could get the best-tasting toast without spending too much? No worries I have found the perfect place for you. Ya Kun Kaya Toast menu has a lot to offer especially toast that they actually specialized in already. Do you have any idea about Ya Kun Kaya Toast? If not and you're intrigued about this one then let's get to know them together. Let's tackle their best-selling items, how much is their cost, and of course the kinds of food on their menu. I'm literally excited about this one so without further ado let's begin. 
You can find the updated pricing information for the Ya Kun Kaya Toast menu below.
MENU
PRICE (SGD)

Popular

Set A kaya toast with butter set
$5.60
Kaya toast with butter
$2.60
Tuna mayo toastwich
$4.20
French toast with kaya
$2.60
Steamed bread
$2.70
Coffee C
$2.20

Value set meals

Set A kaya toast with butter set
$5.60
Set B kaya toast with peanut set
$5.60
Set C butter sugar toast set
$5.60
Set D french toast with kaya set
$5.60
Set E smoked cheese French toast
$6.00
Set F steamed bread set
$5.70

Toastwich

Chicken char siew toastwich
$4.20
Fish otah toastwich
$4.20
Tuna mayo toastwich
$4.20

Hot beverages

Coffee O
$1.80
Tea O
$1.80
Yuan yang O
$1.90
Coffee
$2.00
Tea
$2.00
Yuan yang
$2.10
Coffee C
$2.20
Tea C
$2.20
Yuan yang C
$2.30
Milo
$2.40
Horlicks
$2.40
Lemon tea
$3.00
Buzzy honey lemon
$3.00
Ginger tea O
$2.60
Ginger water
$2.60
Ginger milk tea
$2.70
Chinese tea
$2.20

Cold beverages

Iced coffee O
$2.80
Iced tea O
$2.90
Iced yuan yang O
$2.90
Iced coffee
$2.90
Iced yuan yang
$3.00
Iced coffee C
$3.10
Iced tea C
$3.10
Iced yuan yang C
$3.20
Iced milo
$3.20
Iced horlicks
$3.20
Iced lemon tea
$3.00
Iced buzzy honey lemon
$3.00
Iced ginger milk tea
$3.40
Ya kun bottled water
$2.20

A la carte

Kaya toast with butter
$2.60
Kaya toast with peanut
$2.60
Butter sugar toast
$2.60
French toast with kaya
$2.60
Smoked cheese French toast with kaya
$3.00
Steamed bread
$2.70

All day sides

Kaya butter crackers
$2.20
Butter sugar crackers
$2.20
Soft boiled eggs
$2.00
About Ya Kun Kaya Toast
1926 is the year when young Loi Ah Koon set foot in Singapore from China. After his long travel, he finally made it and then introduced to the Hainanese community in Singapore and started to work as an assistant in a coffee stall. After a couple of months, he already picks up tricks on how to earn more and is contented about what's happening in his life. Earning good he then started to partner with his 2 fellow immigrants to start their own coffee shop but unfortunately, his partners decided to have their own venture.
Though he was left for himself and the business he didn't give up, he serves coffee, toast, and eggs to everyone and soon his business already gained popularity among his customers. His wife also joined him on his business while Ah Koon began roasting his own coffee beans. His sacrifices for this business include sleeping on their stall just to be on time to serve his customers. He also took very good care of his customers and regulars. Ya Kun Kaya Toast changed its locations several times before settling on its location nowadays. This chain now has more than 50 outlets in 14 countries including Singapore.
Ya Kun Kaya Toast Menu Best Seller
Here are some of Ya Kun Kaya Toast's best sellers that you shouldn't miss. 
Butter Sugar Toast – Ya Kun Kaya Toast's butter sugar toast is one of the most popular and best-selling classic items on their menu. It has a very nostalgic flavor that brings comfort to anyone who would try it. Made with perfect and crisp toast that has a generous amount of sugar and butter combined. Though this item is really simple this is also very delicious.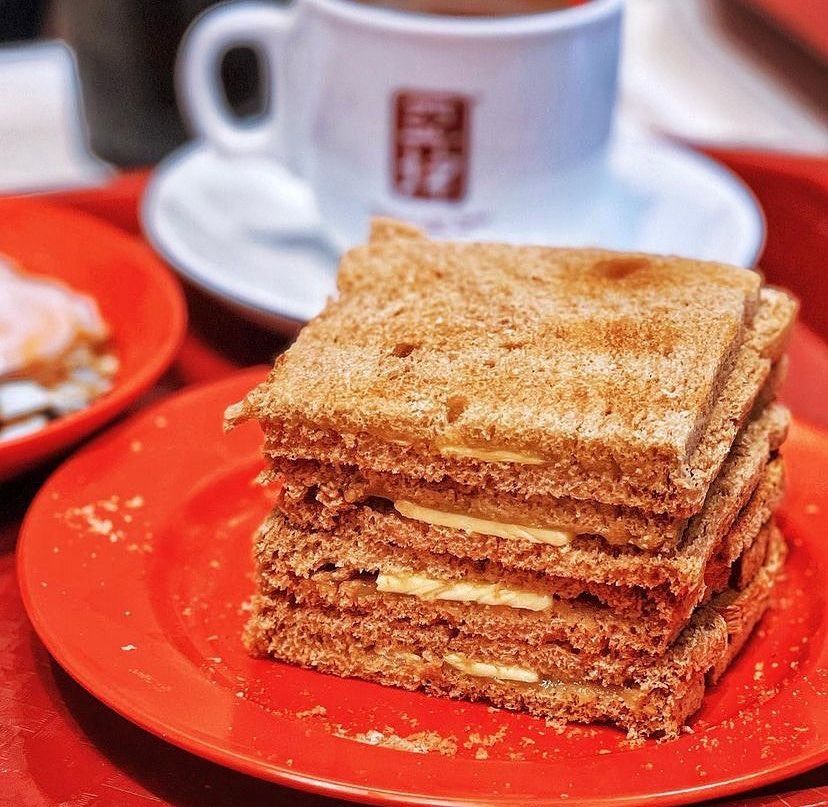 Cheese Toast with Kaya – Ya Kun Kaya Toast's cheese toast with kaya has that Crispy texture on the outside, their delicious Cheese Toast has a generous amount of cheese inside and is served with kaya as a side. Highly recommended for cheese lovers who love their toast cheesy and a bit crispy. Also my personal favorite. 
Kaya Peanut Toast – One of their top seller and crowds favorite, Ya Kun Kaya Toast's kaya peanut toast is made with of combination of peanut butter and kaya. This one is really good with any drink whether hot or cold and also quite popular among their customers. Also one of the most ordered items.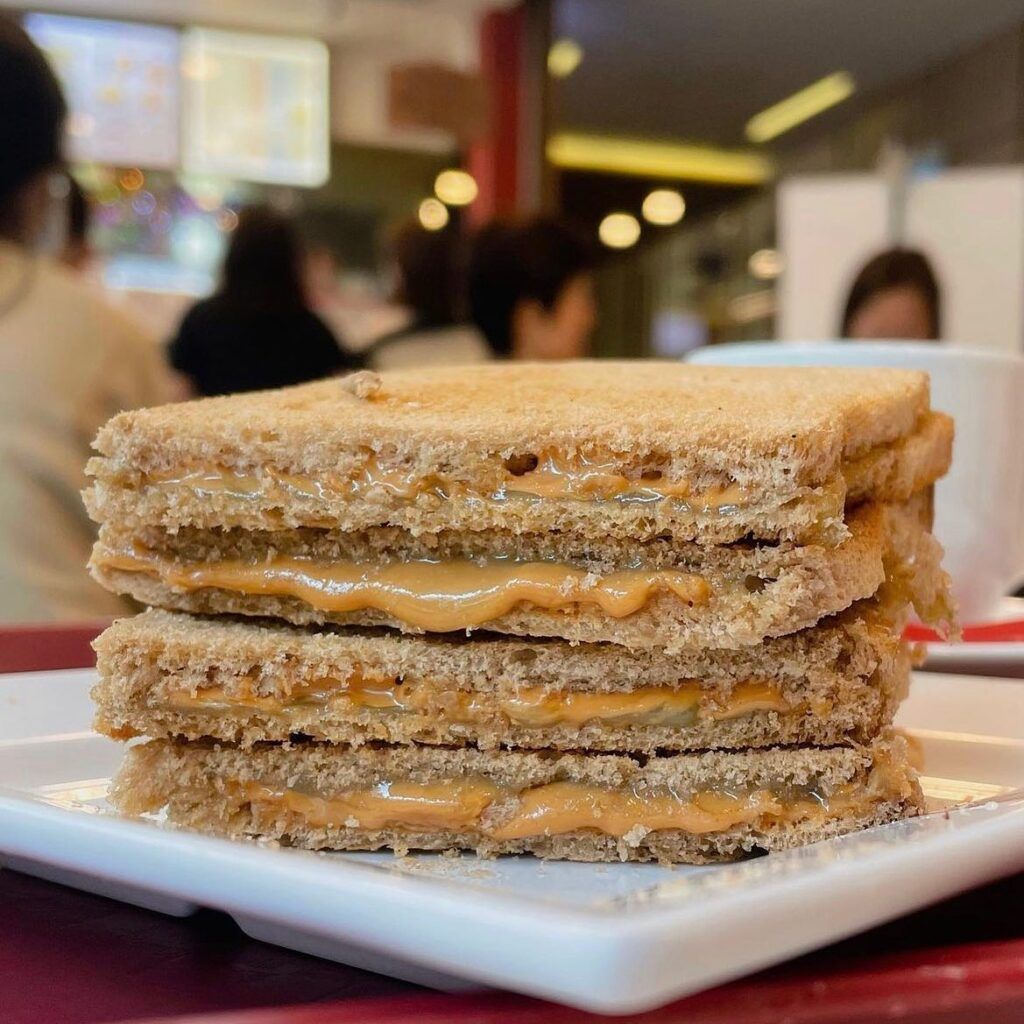 Kaya Toast with Butter – if you're looking for a crispy toast then this one is the perfect choice for you. Ya Kun's kaya toast with butter is toasted until crispy, it has two slabs of butter that made this toast a melt-in-your-mouth goodness. A classic favorite for those who love to enjoy the classic taste. 
Ya Kun Kaya Toast Menu Traditional Favourites
Ya Kun Kaya Toast's Traditional favorites menu has 10 items to choose from. Butter sugar toast is the first item on the list followed by cheese toast with kaya. Other options are cheesy French toast with kaya, french toast with kaya, kaya butter steamed bread and kaya peanut streamed bread if you're into soft bread and kaya peanut toast and kaya toast with butter for a heavier option. 
Value Set Meal
The Ya Kun Kaya Toast's value set meal menu has 7 affordable choices. Items are served with eggs and hot drinks. The first item is their cheese toast set, next is their cheesy French set. A Kaya butter steamed bread set is also available on this menu with kaya butter toast set. Kaya french toast set is one of the greatest options on this menu, kaya peanut steamed bread set for peanut lovers, and lastly their kaya peanut toast set.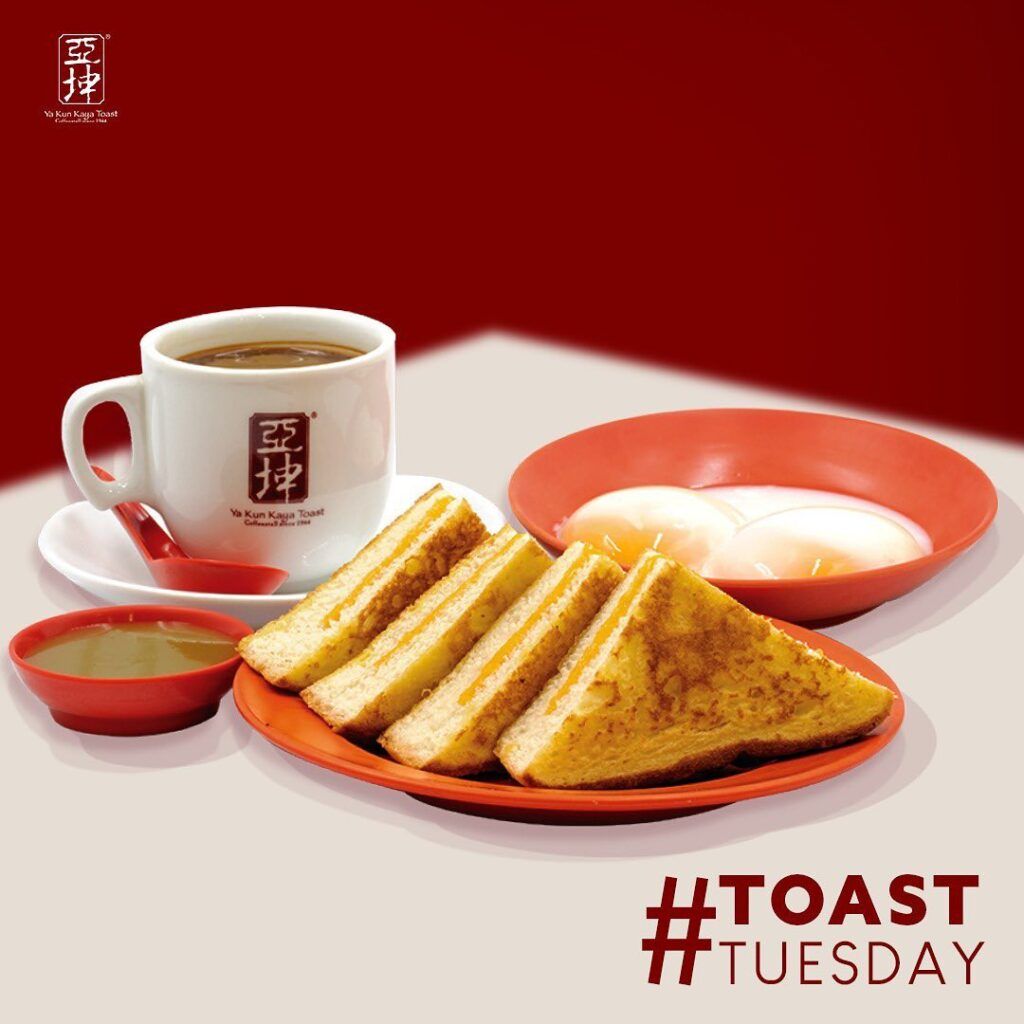 All-day Sides
Ya Kun Kaya Toast's all-day sides have four options. The first item on this menu is their cheese balls, this is recommended for cheese lovers. The next item is their kaya balls. They also have kaya butter crackers for sides and soft-boiled eggs which I am certain that they cooked poached style. 
Ya Kun Kaya Toast Menu Delivery
Ordering your Ya Kun Kaya Toast favorite food item is made easy simply by calling their branch numbers at 
Ya Kun Kaya Toast +6563376829, +6569092349, +6563840623, +656569704345, +6562993345, +6562255789, +6562357314, +6569681471, +6569832253, +6565094031, +6564383638, +6565347332 or also you can use other available delivery platforms as long as your area is serviceable. 
Social Media Pages
Stay connected with their social media pages for a virtual journey through their delightful menu and promotions. Engage with their online community, get updates on new offerings, and indulge in the rich flavors of Singaporean cuisine. Visit their store for a memorable breakfast experience or connect with them online for a taste of Singapore from the comfort of your home.
Facebook: https://www.facebook.com/yakunkayatoastsg
Instagram: https://www.instagram.com/yakunkayatoastsg/
Twitter: https://twitter.com/yakun_offcial
Website: http://yakun.com/contact-us
FAQs
What is Ya Kun Kaya Toast known for?
Ya Kun Kaya Toast is a establishment that is well known for its kaya toast and coffee that they served in a style called kahwin. This style of sandwich butter and kaya is between toasted bread.
What are the different types of kaya toast available at Ya Kun Kaya Toast?
Samples of kaya toast that are available in Ya Kun Kaya Toast are Cheese Toast with Kaya, Butter Sugar Toast, Kaya Peanut Steamed Bread, French Toast with Kaya, Cheezy French Toast with Kaya, Kaya Peanut Toast, and many more. 
Does Ya Kun Kaya Toast serve other breakfast items besides kaya toast and soft-boiled eggs?
Yes, aside from kaya toast Ya Kun Kaya Toast has a lot of other items to offer like toast with, steamed bread, and many more.
Is Ya Kun Kaya Toast halal certified?
Yes! Ya Kun Kaya Toast is halal certified. Even their jam is also halal certified, unlike other stores that serve kaya toast. 
Conclusion
Best place to go if you are a fan of kaya toast. Unlike other cafes, Ya Kun Kaya Toastis halal certified so our Muslim brothers and sisters are highly encouraged to visit them. Ya Kun Kaya Toast menu not only offers toast but a lot of delicious light meals for their customers. This establishment is really generous and serves a great amount of food. The place is clean and comfortable, well maintained. Food is delicious as always, one of the best places to go for a light meal or breakfast and brunch. Highly recommended.