The Umisushi menu consists of bento, donburi, noodles, salad, sushi, sashimi, side dishes, appetizers, and drinks. Party and mini platters that include various seafood cuisines are also served, perfect for different occasions. This restaurant also offers a wide selection of Joo Chiat Kim Choo Rice Dumplings. It also serves merchandise such as premium salmon skin in different flavors and Japanese sauces you can enjoy anywhere. 
You can find the updated pricing information for the Umisushi menu below.
MENU
PRICE (SGD)

Bento

Grilled Saba Bento
$11.40
Sake & Tori Teriyaki Bento
$15.40
Sake Teriyaki Bento
$13.40
Tori Katsu Bento
$9.80
Tori Teriyaki Bento
$9.80
Unagi Bento
$15.40
Yakiniku Beef Bento
$11.20

Donburi

Curry Katsu Don
$10.20
Gyu Don
$10.20
Oyako Don
$9.80
Sake Don
$12.30
Tori Teriyaki Don
$9.80
Unagi Chirashi Don
$11.90

Noodles

Curry Katsu Udon
$10.70
Kani Udon
$8.30
Kitsume Udon
$8.30
Niku Udon
$9.30
Wakame Udon
$7.30

Healthy Soba

Cha Soba
$7.30
Sake Healthy Soba
$15.10
Tori Healthy Soba
$13.10

Salad

Goma Tofu Salad
$5.80
Kanifumi Salad
$6.90
Sake Salad
$7.80
Tamago Salad
$6.20
Vegetable Salad
$5.80
Wasabi Lobster Salad
$7.50

Mini Platter

All Gunkan
$11.00
All Nigiri
$13.10
All Salmon
$15.70
Gunkan & Maki
$10.40
Japanese Ebikko Eel Roll
$11.70
Japanese Ebikko Mini Cali Roll
$9.70
Refreshing Mango Salmon Roll
$10.90
Sushi & Maki
$9.50
Vegetarian
$8.90

Party Platter

Salmon Super Supreme
$69.80
Salmon Supreme
$59.80
Seafood Deluxe
$48.80
Seafood Super Deluxe
$58.80
Simply Classic
$39.80
Simply Super Classic
$49.80
Sushi & Maki Fiesta
$46.80
Sushi & Maki Super Fiesta
$56.80

Sushi (Nigiri)

Aburi Sake Sushi
$5.70
Ebi Sushi
$3.00
Inari Sushi
$3.00
Kanikama Sushi
$3.00
Ni Hotate Sushi
$3.20
Sake Sushi
$5.60
Smoked Duck Sushi
$3.00
Tamago Sushi
$3.00
Unagi Sushi
$3.40

Sushi (Makimono)

California Roll Maki
$3.20
Futo Maki
$3.20
Hana Maki
$6.10
Kanikama Maki
$3.00
Kappa Maki
$3.00
Mini California Roll Maki
$6.00
Sake Maki
$3.40
Tamago Maki
$3.00

Sushi (Gunkan)

Chuka Hotate Gunkan
$3.00
Chuka Kurage Gunkan
$3.00
Chuka Wakame Gunkan
$3.00
Corn Gunkan
$3.00
Kani Salad Gunkan
$3.00
Lobster Salad Gunkan
$4.00
Minced Idako Gunkan
$3.00
Tamago Mayo Gunkan
$3.00
Tobiko Gunkan
$3.20
Tuna Mayo Gunkan
$3.00

Sushi (Temaki)

California Temaki
$3.40

Sashimi

Classic Sashimi Moriawase
$30.80
Deluxe Sashimi Moriawase
$41.80
Salmon Lovers (10 pcs)
$20.80
Salmon Lovers (20 pcs)
$36.80

Sides

Chawanmushi
$3.00
Ginger
$1.00
Miso Soup
$2.50
Premium Japanese Rice (1 pax serving)
$1.80
Sake Teriyaki (Ala-carte)
$12.90
Shoyu
$0.20
Tori Teriyaki (Ala-carte)
$9.30
Wasabi
$0.20

Appetizer

Chuka Hotate
$4.50
Chuka Idako
$4.50
Chuka Kurage
$4.50
Chuka Wakame
$4.50
Lobster Salad
$5.50

Drinks

Can Drink (Coke)
$2.50
Can Drink (Heaven & Earth Green Tea)
$2.50
Can Drink (Sprite)
$2.50
Iced Cucumber Lemonade
$3.00
Iced Green Tea
$3.00
Umisushi Mineral Water
$1.50

Merchandise

Umisushi Japanese Shoyu Sauce (150ml)
$4.30
Umisushi Japanese Teriyaki Sauce (150ml)
$4.60
Umisushi Premium Salmon Skin - Mala
$10.80
Umisushi Premium Salmon Skin - Salted Egg
$10.80
Umisushi Premium Salmon Skin - Wasabi Seaweed
$10.80

Joo Chiat Kim Choo Rice Dumplings

Cantonese Bean Rice Dumpling (10 pcs)
$48.00
Cantonese Bean Rice Dumpling (5 pcs)
$24.00
Emperor's Rice Dumpling (10 pcs)
$168.00
Emperor's Rice Dumpling (5 pcs)
$84.00
Hakka Pork Belly with Preserved Vegetables Rice Dumpling (10 pcs)
$68.00
Hakka Pork Belly with Preserved Vegetables Rice Dumpling (5 pcs)
$34.00
Hokkien Rice Dumpling (10 pcs)
$42.00
Hokkien Rice Dumpling (5 pcs)
$21.00
Hokkien Rice Dumpling with Salted Egg Yolk (10 pcs)
$48.00
Hokkien Rice Dumpling with Salted Egg Yolk (5 pcs)
$24.00
Kee Zhang (10 pcs)
$15.00
Kee Zhang with Red Bean (10 pcs)
$25.00
Nonya Rice Dumpling (10 pcs)
$45.00
Nonya Rice Dumpling (5 pcs)
$22.50
Pulut Hitam Nonya Rice Dumpling (10 pcs)
$68.00
About Umisushi 
Umisushi is a Japanese restaurant in Singapore that is part of Neo Group Limited Company. It was founded in 2007 by a group of friends and relatives. Their interest in sushi dishes inspired them to know more about Japanese cuisine and build a restaurant where people can enjoy authentic dishes made fresh daily. 
Umisushi Menu Best Seller 
Umisushi is known for its authentic, fresh, and handmade flavorful Japanese cuisine. These are some of this restaurant's best sellers that always satisfy its diners and make them return for more. 
Gyu Don – A traditional Japanese rice bowl where rice is topped with beef and egg. The beef has a delicious fragrance and a balance of tender and chewy texture, making it exciting to eat. The runny egg yolk of poached egg adds a velvety sensation and rich taste to this rice bowl. 
Sake Teriyaki Bento – Grilled salmon with teriyaki sauce is the highlight of this dish. It is laid on top of greens and decorated with a slice of lemon. The grilled salmon has an authentic taste as it is directly sourced from Norway.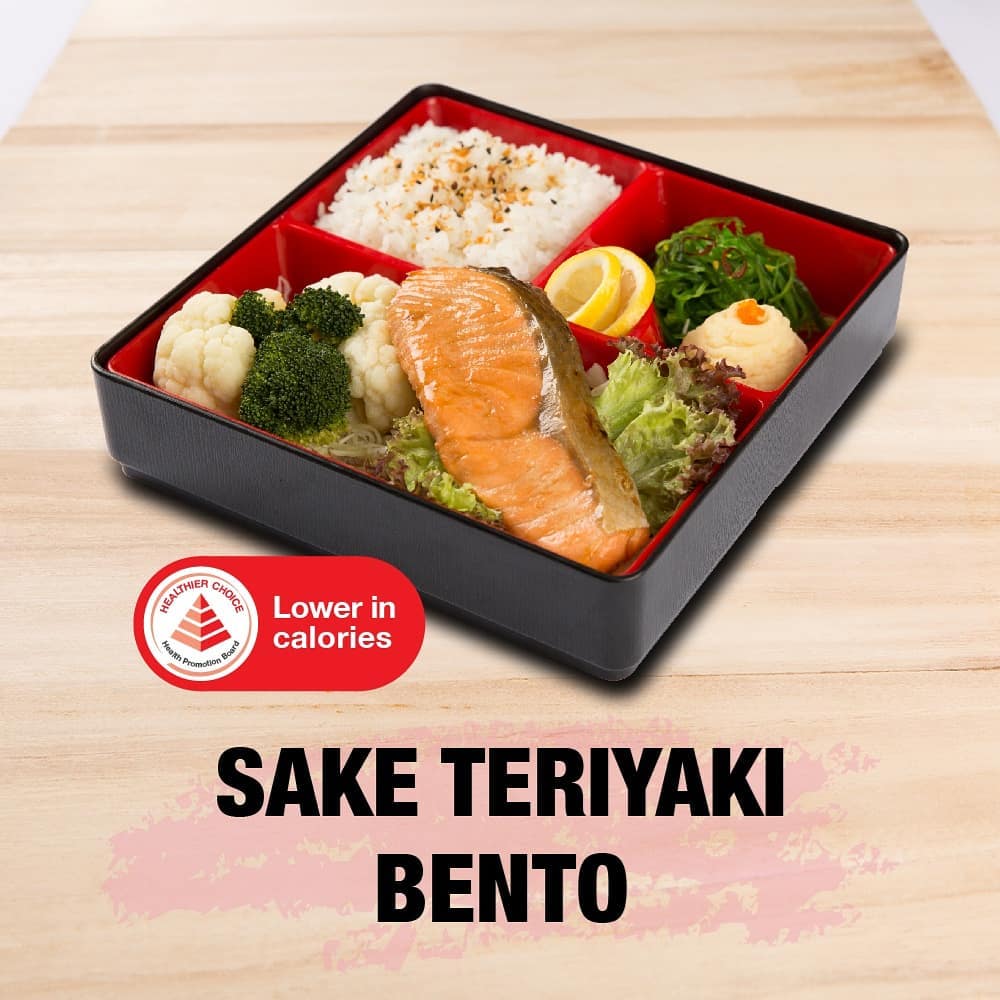 Salmon Supreme – Turn your simple meal into a special celebration with this party platter of various salmon delicacies. The dishes included in this platter are Aburi Salmon Sushi, Salmon Sashimi, Spicy Salmon Roll, Salmon Kappa Maki, Salmon Sushi, Hana Maki, Salmon Sushi, and Ikura Gunkan. 
Tori Teriyaki Bento – Chicken is a dish that is always a hit among all age groups. The meat's tenderness and glossy appearance give this dish an enticing look that will encourage you to try it. It also goes perfectly with the homemade teriyaki sauce and other food items served with it. 
Unagi Bento – One of the most luxurious Japanese delicacies, this unagi bento consists of grilled eel, Japanese rice, homemade potato salad, a special sauce, and chuka wakame. This grilled eel is loved for its stamina-giving properties and luscious taste. 
Umisushi Menu Bento 
The bento dishes of this restaurant are described as "oishii" or delicious and value-for-money. It consists of Japanese steamed rice drizzled with teriyaki sauce, potato salad, homemade sauce, and Chuka Wakame. 
Grilled Saba Bento – Mackerel is seasoned with special spices and seasonings and grilled expertly. The crowd loves this popular nutrient-dense fish as it has a tender texture and distinctive flavor and does not have a strong fishy smell. 
Sake & Tori Teriyaki Bento – Two of the crowd's favorite Japanese seafood delicacies are served in this bento box. It consists of half a portion of grilled chicken, a full portion of grilled salmon, and other food items or side dishes. The wonderful combination of the items on this bento will boost your appetite and satisfy your cravings. 
Tori Katsu Bento – This fried chicken cutlet has a crispy coating, tender meat, and a delicious taste. The gratifying taste of this comfort food and glorious Japanese dish makes it one of the dishes that consistently impress and satisfy its patrons. 
Umisushi Menu Sushi 
Umisushi offers different kinds of sushi, such as Nigiri, Makimono, Gunkan, and Temaki. These sushi dishes consist of Japanese delicacies loved by patrons as they are made with the finest quality and handmade fresh daily. 
Kanikama Sushi – Kanikama is a Japanese seafood stick that imitates crab meat. This nigiri is laid on rice and secured or tied using a Nori wrapper. The mildly sweet flavor, low-fat content, and vibrant orange color are the characteristics of this gratifying nigiri. 
Hana Maki – This Hana makimono has a visually appealing presentation as it looks like a flower in bloom. A fresh salmon is wrapped in aromatic Japanese steamed rice, torched in the fire to make it flavorsome, and garnished with a special sauce and delicious prawn roe. 
Chuka Kurage Gunkan – Chuka Kurage is widely known as a jellyfish seasoned with a unique blend of spices. It has a chewy texture and delicious taste that works beautifully with rice and nori. This gunkan is well-revered in Japan and is commonly served on special occasions. 
Umisushi Menu Sashimi 
This restaurant's sashimi consists of fresh Salmon, available in ten and twenty pieces, and Sashimi Moriawase, which consists of various seafood. These sashimis are loved for their new flavor and aesthetic presentation. 
Salmon Lovers – A sashimi platter is always on the list of those customers who love the taste of salmon. It is served with one cup of soya, wasabi, and ginger. This platter is served with fresh slices of cucumber and greens, enhancing its plating presentation.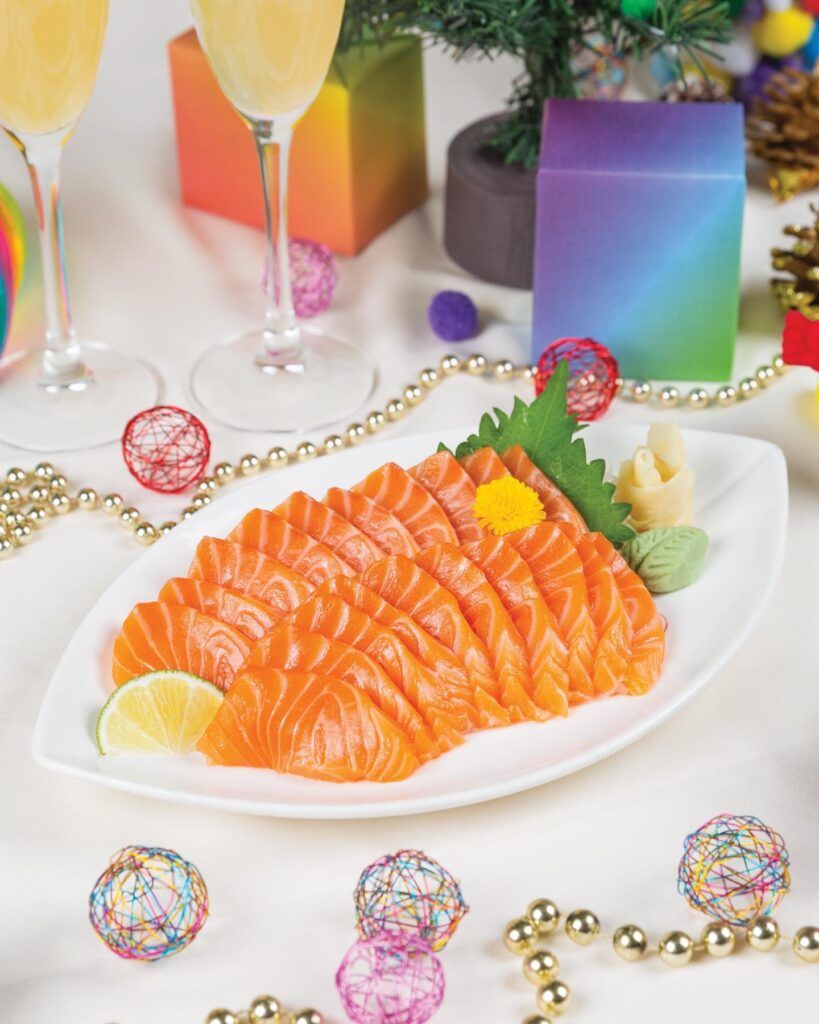 Classic Sashimi Moriawase – This classic sashimi moriawase comes with nine pieces of sake, three pieces of maguro, and three pieces of tako. The festive and colorful presentation and the distinctive taste of this dish make it eye-catching and satisfying. 
Deluxe Sashimi Moriawase – Level up your meal with this deluxe sashimi moriawase, perfect for different occasions or events that will surely be loved by your guests or loved ones. It consists of five pieces of tako, five pieces of maguro, and fifteen pieces of sake. 
Donburi 
The donburi dishes served by Umisushi are loaded with umami flavors as their toppings are cooked expertly. It serves seafood and meat dishes that pair perfectly with Japanese steamed white rice. The seafood donburi it serves is Sake and Unagi Chirashi Don. Tori Teriyaki, Curry Katsu, Oyako, and Gyu Don are the donburi meals ideal for those who want meat.  
Noodles 
Udon is a noodle dish that originates in Japan. These noodles are made with wheat flour cooked in a mild broth and topped with various toppings. The variety of noodles it serves are Kani, Kitsune, Curry Katsu, Niku, and Wakame Udon. It also offers Healthy Soba cuisines such as Cha Soba, Tori or Chicken, and Sake or Salmon Soba for those who want a nutritious meal. These healthy sobas are served in a bento box with other side dishes.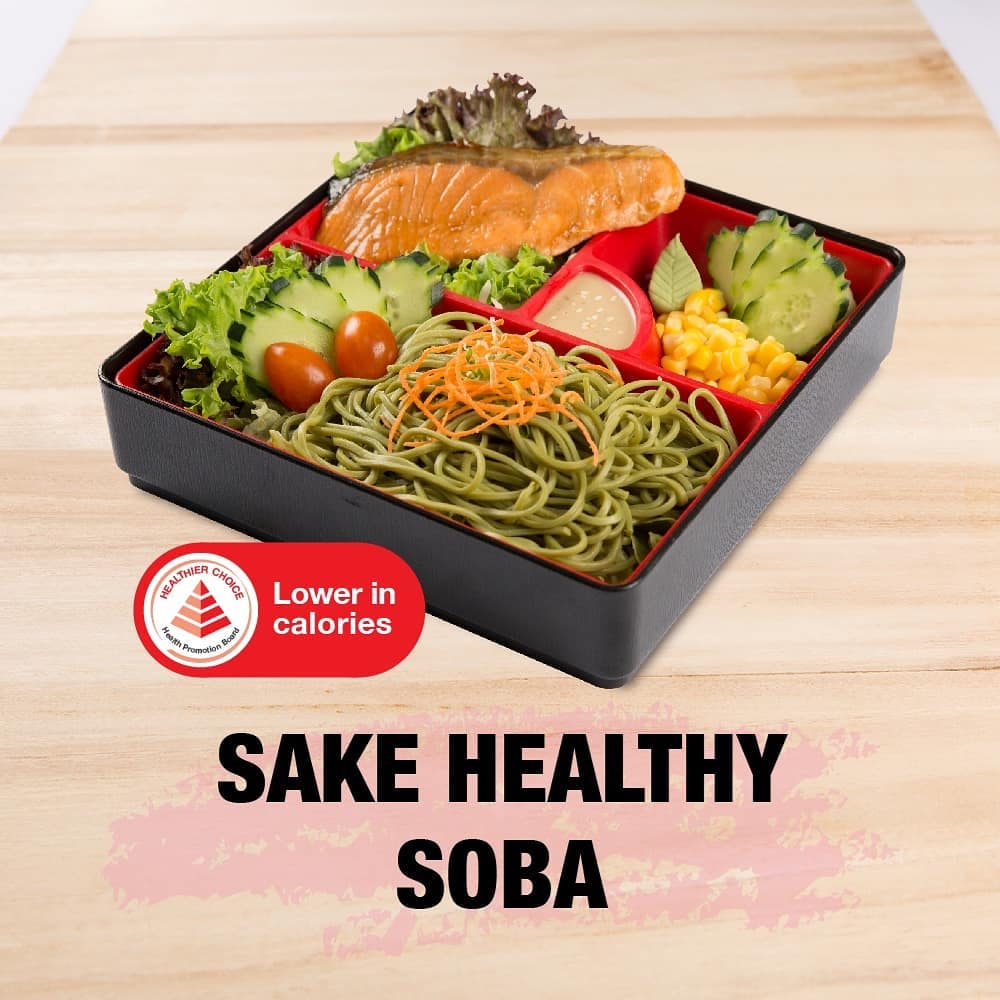 Umisushi Menu Delivery 
Your favorite Japanese cuisine from Umisushi is just a few clicks away. Place your order on the official website of Umisushi at https://order.umisushi.com.sg/ or through its partner delivery platforms, such as Foodpanda and GrabFood. 
Umisushi Social Media Pages
Embark on a culinary journey with Umisushi, where the flavors of Japan come to life. Follow Umisushi's vibrant social media pages to stay connected with our latest sushi creations, mouthwatering bento sets, and irresistible promotions.
Facebook: https://www.facebook.com/umisushisg/
Instagram: https://www.instagram.com/umisushisg
FAQs
Does UmiSushi offer vegetarian or vegan options? 
Yes, Umisushi offers vegetarian or vegan options such as Vegetable Salad. 
Can I place a delivery order with UmiSushi? 
Yes, you can place a delivery order at the official website of UmiSushi or through its partner delivery platforms, such as GrabFood and Foodpanda. 
Are there any promotions or loyalty programs available at UmiSushi Singapore? 
Yes, UmiSushi Singapore offers exclusive promotions. Check its latest promotions at https://www.umisushi.com.sg/index.php/promotions/. 
Does UmiSushi have a kids' menu? 
UmiSushi does not have a kid's menu. 
Is UmiSushi Halal certified? 
UmiSushi is not a halal-certified Japanese restaurant in Singapore. 
Conclusion
The Umisushi menu highlights delicious Japanese cuisines made using authentic and fresh ingredients. These dishes are enticing as they are flavorful, colorful, and have an aesthetic presentation. It offers quick dining, takeaway, and delivery service to make it more convenient for its customers to enjoy their favorite Japanese cuisines. This restaurant offers promotions where you can enjoy some of its dishes at an affordable price. It also provides gift vouchers, an excellent gift you can give to your loved ones.