Auntie Anne's menu offers a wide selection of delicious hand-rolled soft pretzels and pretzel-based snacks that cater to both savory and sweet cravings. Auntie Anne's also offers a selection of beverages, including refreshing lemonade, flavored iced tea, and frozen drinks which perfectly complements the pretzel offerings and provide a refreshing accompaniment to your meal. Overall, Auntie Anne's offers a satisfying array of hand-rolled pretzels and pretzel-based snacks that are perfect for any occasion.
You can find the updated pricing information for Auntie Anne's menu below.
MENU
PRICE (SGD)

New

1L Lemonade
$3.70
Blueberry Cream Cheese Nuggets
$3.70

Sweet

Almond Pretzels
$4.00
Cream Cheese Stix
$4.00
Choco Chip Cream
$4.00
Cinnamon Sugar Pretzels
$4.50
Choco Chip Pretzels
$4.00

Savory

Sour Cream and Onion Pretzels
$3.00
Original Pretzels
$3.00
Two Cheese Pepperoni Nuggets
$4.00
Pretzel Dog
$4.50
Cheese Pretzel Dog
$4.50

Dips

Cream Cheese Dip
$1.20
Caramel Dip
$1.20
Chocolate Dip
$1.20

Cold Beverages

Large Old Fashioned Lemonade
$4.50
Medium Old Fashioned Lemonade
$4.00
Iced Tea
$3.50
Bottled Water
$1.50
Hot Beverages
Belgian Choco
$4.00
About Auntie Anne's
Auntie Anne's is a popular international chain known for its delicious hand-rolled soft pretzels. Originally from the United States, Auntie Anne's has expanded to various countries, including Singapore, and has gained a reputation for its freshly baked pretzels, which are made with high-quality ingredients and a secret recipe that dates back to 1988. In Singapore, Auntie Anne's offers a range of pretzel flavors and menu items, catering to both sweet and savory cravings.
Auntie Anne's Menu Best Seller
This menu is made up of a different variety of tasty pretzel snacks that are mostly ordered by many customers that visit Auntie Anne's.
Choco Chip Pretzels – These are a delightful twist on the classic pretzel because of the soft and chewy pretzel that is generously coated with sweet chocolate chips, adding a rich and indulgent flavor to each bite. The combination of the warm, freshly baked pretzel and the sweet chocolate chips creates a perfect balance of savory and sweet.
Sour Cream and Onion Pretzels – Auntie Anne's Sour Cream and Onion Pretzels offer a savory and tangy twist to the traditional pretzel. The pretzels themselves are baked to perfection, with a soft and chewy texture that pairs well with the savory flavor of sour cream and onion. The seasoning is well-balanced, providing a satisfying zing that enhances the overall taste of the pretzels.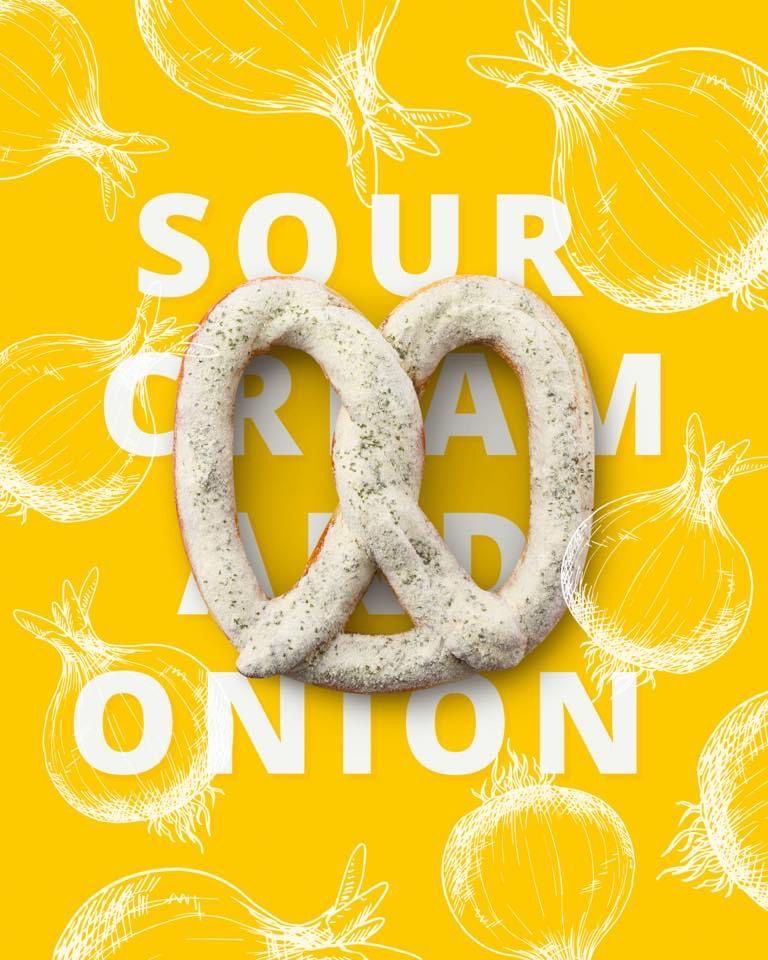 Original Pretzels – Auntie Anne's Original Pretzels are the epitome of classic pretzel goodness. The taste is slightly salty, offering a satisfying contrast to the pretzel's texture. Whether enjoyed plain or with a dipping sauce of your choice, these Original Pretzels are a timeless favorite.
Two Cheese Pepperoni Nuggets – These are bite-sized delights that combine the flavors of cheese and pepperoni in a convenient snack format. These nuggets feature a savory blend of melted cheese, spicy pepperoni, and Auntie Anne's signature pretzel dough. The result is a delectable combination of gooey cheese, zesty pepperoni, and the satisfying chewiness of a pretzel.
Blueberry Cream Cheese Nuggets – These sweet nuggets are a great option for those with a sweet tooth. The blueberry flavor is prominent but not overpowering, and the cream cheese filling adds a nice creaminess to the texture.
Auntie Anne's Menu Sweets
This menu is made up of a wide range of tasty and delicious sweet offerings that appeal more to younger customers.
Cream Cheese Stix – These sweet treats are a delicious twist on the classic pretzel, filled with creamy and savory cream cheese. The pretzel itself is soft and chewy, with a slight saltiness that complements the filling well.
Choco Chip Cream – These are pretzel nuggets coated in a generous amount of chocolate chips, giving them a sweet and indulgent flavor. The cream on top adds a creamy and slightly tangy contrast to the chocolate.
Cinnamon Sugar Pretzels – Auntie Anne's classic pretzel is dusted generously with a cinnamon sugar mix, giving it a sweet and warm flavor. The pretzels are soft and chewy which makes it a perfect snack for anyone at any given time of the day.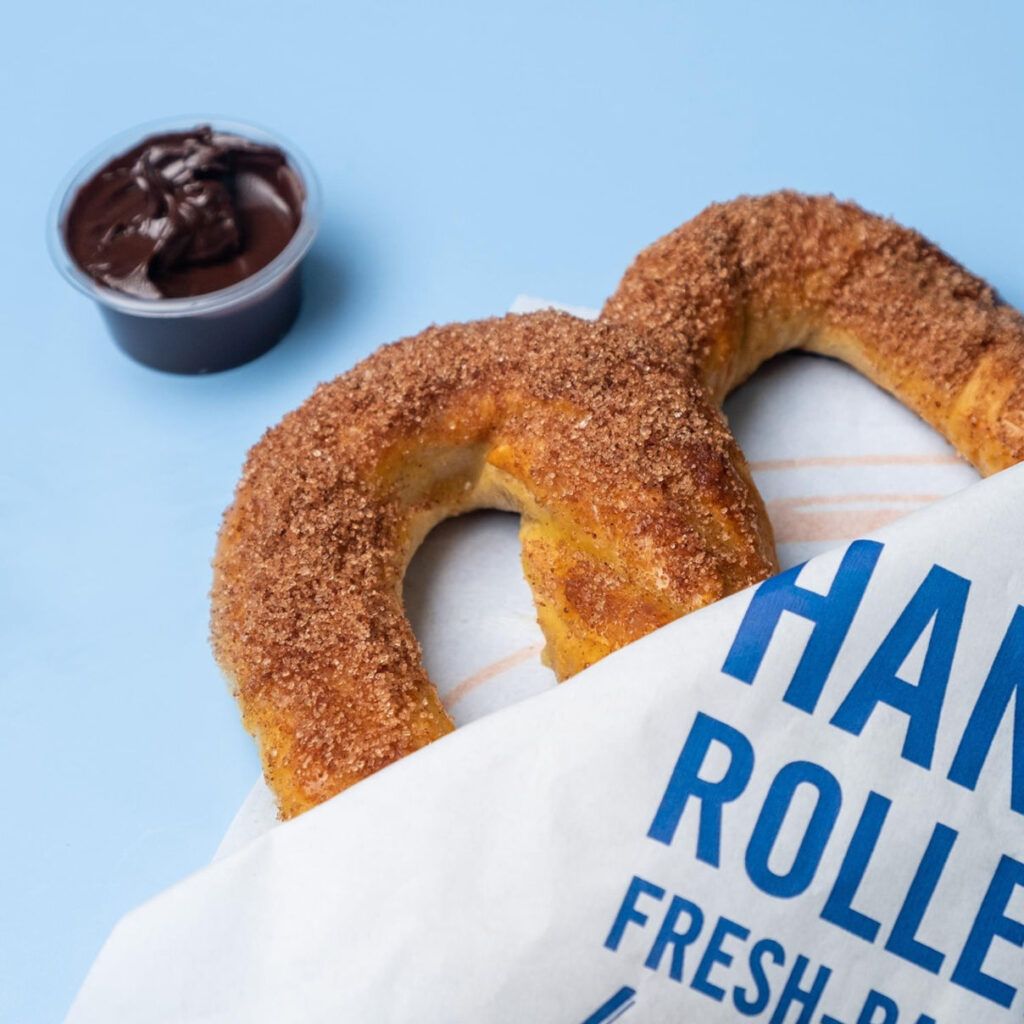 Auntie Anne's Savory Menu
This menu is made up of a wide range of savory options that cater to the different tastes of every customer that visits Auntie Anne's.
Two Cheese Pepperoni Nuggets – These nuggets are a delicious blend of cheese and pepperoni, making them the perfect savory snack. The cheese and pepperoni flavors complement each other well, and the texture of the nuggets is soft and chewy.
Pretzel Dog – The Pretzel Dog is a classic Auntie Anne's item and for good reason, because the soft, chewy pretzel exterior pairs perfectly with the salty hot dog inside, making for a satisfying snack.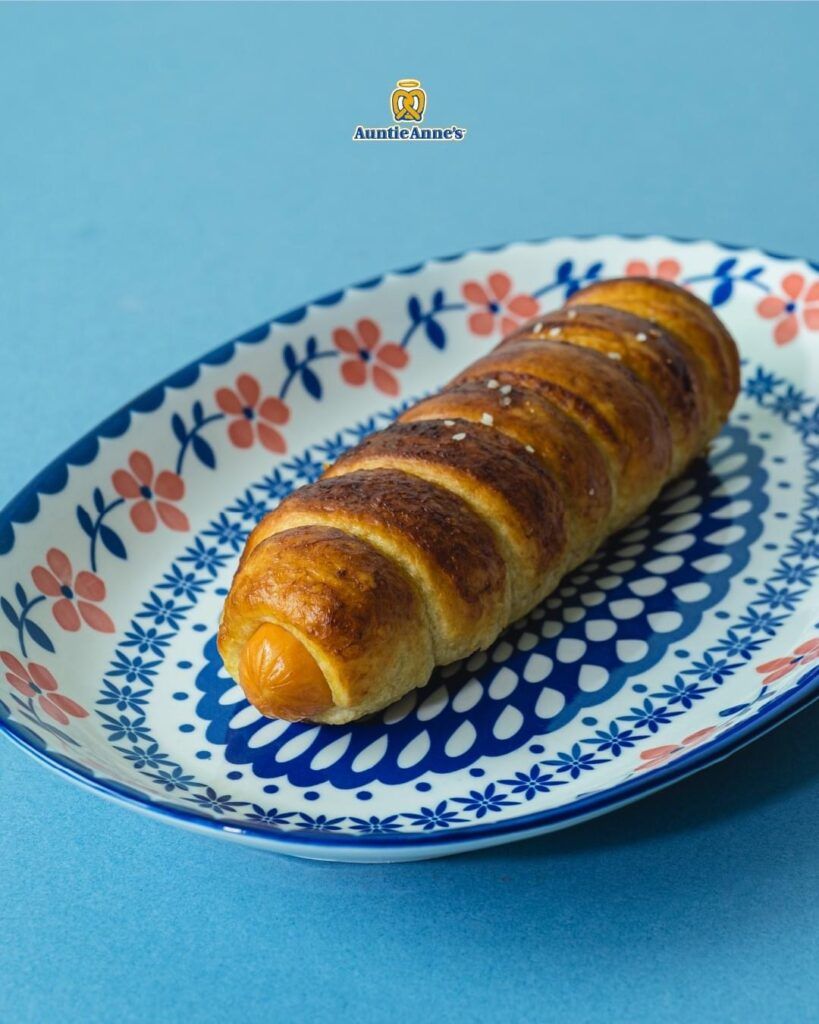 Cheese Pretzel Dog – This is similar to the Pretzel Dog but with the addition of melty cheese inside. The cheese adds an extra layer of flavor and texture to the snack, making it even more enjoyable.
Dips
This menu of Auntie Anne's is made up of a different variety of dipping sauces that complement the snack offerings of Auntie Anne's perfectly.
Caramel Dip – The Caramel Dip is a luscious and creamy caramel sauce that enhances the taste of Auntie Anne's pretzels. It provides a sweet and buttery flavor that adds a touch of indulgence to each bite.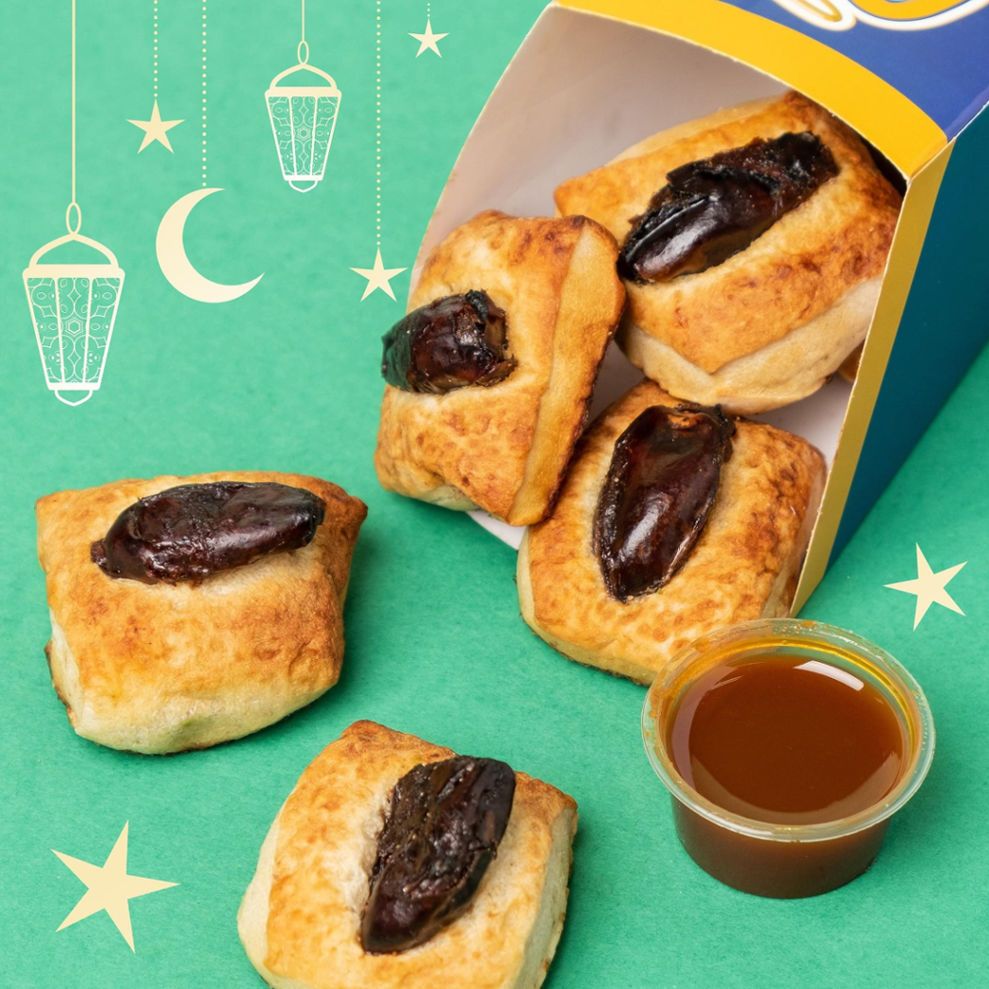 Cream Cheese Dip – This is a savory and gooey cheese sauce that complements the pretzels exceptionally well. It has a mild and creamy cheese flavor that adds a delightful tanginess to the pretzel, creating a satisfying combination of flavors.
Chocolate Dip – This dip is a rich and smooth chocolate sauce that pairs perfectly with Auntie Anne's pretzels. It adds a delightful sweetness to the salty pretzel, creating a delicious contrast of flavors.
Auntie Anne's Menu Delivery
Auntie Anne now offers delivery services for all their customers that aren't able to visit the restaurant themselves. This service made the present and future ordering process of Auntie Anne's more convenient and accessible to many customers. While this process is really quick, it is made possible with the help of third-party delivery services like FoodPanda.
Social Media Pages
Looking for a delicious snack or meal on the go? Look no further than Auntie Anne's Singapore! Their soft, freshly baked pretzels are a fan favorite, but their menu also features a variety of tasty options to choose from. Be sure to follow their social media pages for updates on new menu items, promotions, and more. And don't hesitate to message them for more information or to place an order!
Facebook: https://www.facebook.com/AuntieAnneSG/
Instagram: https://www.instagram.com/auntieannesg
Website: https://auntieannes.sg/
FAQs
What type of food does Auntie Anne's offer?
Auntie Anne's is all about their specialty: making and serving the most delicious freshly baked pretzels. It's their expertise, and they truly excel at it. When you visit Auntie Anne's, you can expect nothing but the best in terms of pretzels. They put their heart and soul into crafting these warm, soft, and flavorful treats that you will surely love.
Are there any vegetarian options available at Auntie Anne's?
Auntie Anne's understands the importance of catering to different dietary preferences, including vegetarian choices. They have made sure to include a variety of options on their menu that are completely vegetarian-friendly.
Does Auntie Anne's offer any promotions or discounts?
At times, Auntie Anne's loves to show appreciation to their loyal customers by offering special promotions and discounts on their menu. It's their way of saying "thank you" and making your experience even more delightful. So keep an eye out for these occasional treats, as they can save you some extra cash while enjoying their tasty offerings.
Is Auntie Anne's a halal-certified restaurant?
For those seeking halal-certified options, you'll be pleased to know that Auntie Anne's in Singapore has obtained halal certification. This means that their products and processes strictly adhere to the guidelines and requirements of halal practices. So, you can enjoy the delectable treats from Auntie Anne's with complete peace of mind, knowing that they have gone through the necessary steps to ensure that their offerings meet the halal standards.
Conclusion
Auntie Anne's is a beloved snack destination in Singapore known for its hand-rolled soft pretzels and pretzel-based snacks which are in different variety of flavors and options. From classic pretzels to pretzel nuggets, pretzel dogs, and pretzel pockets, there is something for everyone. Aside from its food menu, Auntie Anne's also offers refreshing beverages to complement their pretzel offerings. With their freshly baked pretzels and consistent quality, Auntie Anne's continues to be a go-to choice for satisfying and delicious snacks.