If you are looking for a burger stand that not only offers delicious tasting but also unique burger options, then Ashes Burnnit is the place you should go! They specialize in creating unique and flavorful burger creations that can cater to different tastes and preferences. Their menu features different variations of burgers which includes classic beef burgers, chicken burgers, as well as vegan burgers. In addition, their menu also has a wide selection of side dishes, drinks, and desserts to complete your dining experience at Ashes Burnnit.
You can find the updated pricing information for the Ashes Burnnit menu below.
MENU
PRICE (SGD)

Burgers

Single Mexican Pulled Beef Burger
$12.10
Double Mexican Pulled Beef Burger
$16.10
Single Truffle Mushroom Burger
$12.10
Double Truffle Mushroom Burger
$16.10
Single Grilled Teriyaki Chicken Burger
$11.50
Double Grilled Teriyaki Chicken Burger
$14.50
Single Cheeseburger
$10.50
Double Cheeseburger
$14.50
Single Bacon Cheeseburger
$11.50
Double Bacon Cheeseburger
$15.50
Single Chipotle Fried Chicken Burger
$11.50
Double Chipotle Fried Chicken Burger
$14.50

Mains

Black Pepper Lamb Chop
$17.90
Black Pepper Chicken Chop
$12.50
Truffle Cream Chicken Chop
$13.00
Truffle Cream Lamb Chop
$18.50

Mac & Cheese

Classic Mac
$7.90
Grilled Chicken Mac
$9.90
Mushroom Mac & Cheese
$9.40
Loaded Mac & Cheese
$11.10

Sides

Fries
$6.00
Truffle Fries
$7.50
Cheese Fries
$7.00
Pulled Beef Fries
$8.50
Holy Chix Fries
$7.50
Coleslaw
$4.00
Garlic Bread
$3.50
About Ashes Burnnit
Ashes Burnnit is a burger joint located in Singapore that is known for its specialty burgers and the ability to offer a unique dining experience. This burger joint aims to provide a cozy and welcoming atmosphere where customers can enjoy delicious burgers and other offerings. Ashes Burnnit is committed to using high-quality ingredients and preparing its burgers with care and strives to create unique flavor combinations that will leave a lasting impression on its customers. Overall, Ashes Burnnit is a popular destination for burger enthusiasts and those looking for satisfying and flavorful burgers in Singapore.
Ashes Burnnit Menu Best Seller
This menu is composed of the best-selling food items from both Ashes Burnnit's physical and delivery menus.
Single Mexican Pulled Beef Burger – This burger features tender pulled beef cooked in Mexican-inspired spices and flavors, accompanied by a variety of toppings such as cheese, salsa, guacamole, and perhaps some crispy vegetables. 
Single Cheeseburger – This is a simple yet satisfying choice for burger lovers that consists of a juicy beef patty topped with a slice of cheese, lettuce, tomato, and condiments like ketchup or mayonnaise. 
Double Cheeseburger – Similar to the single cheeseburger, but with two beef patties instead of one, this option is ideal for those with a bigger appetite or a craving for a heartier burger experience.
Black Pepper Lamb Chop – This dish features grilled or pan-seared lamb chops seasoned with black pepper for a bold and peppery flavor that is also served with side dishes like mashed potatoes, vegetables, or a choice of sauces.
Loaded Mac & Cheese – This mac & cheese dish includes macaroni noodles cooked al dente, mixed with a rich and creamy cheese sauce. The loaded aspect refers to additional toppings such as crispy bacon, scallions, breadcrumbs, or even diced vegetables to add texture and flavor.
Ashes Burnnit Menu Burgers
This menu is composed of Ashes Burnnit's signature burger offerings that are filled with tender and juicy patties to satisfy their customers.
Double Mexican Pulled Beef Burger – This burger features two juicy beef patties topped with Mexican-style pulled beef, which is slow-cooked and seasoned with spices and flavors found in Mexican cuisine. It is then accompanied by toppings like cheese, salsa, guacamole, and other condiments to create a flavorful and hearty burger experience.
Single Truffle Mushroom Burger – This burger is a vegetarian or mushroom-based option that features a grilled or sauteed portobello mushroom cap as the patty, topped with truffle-infused ingredients for a rich flavor.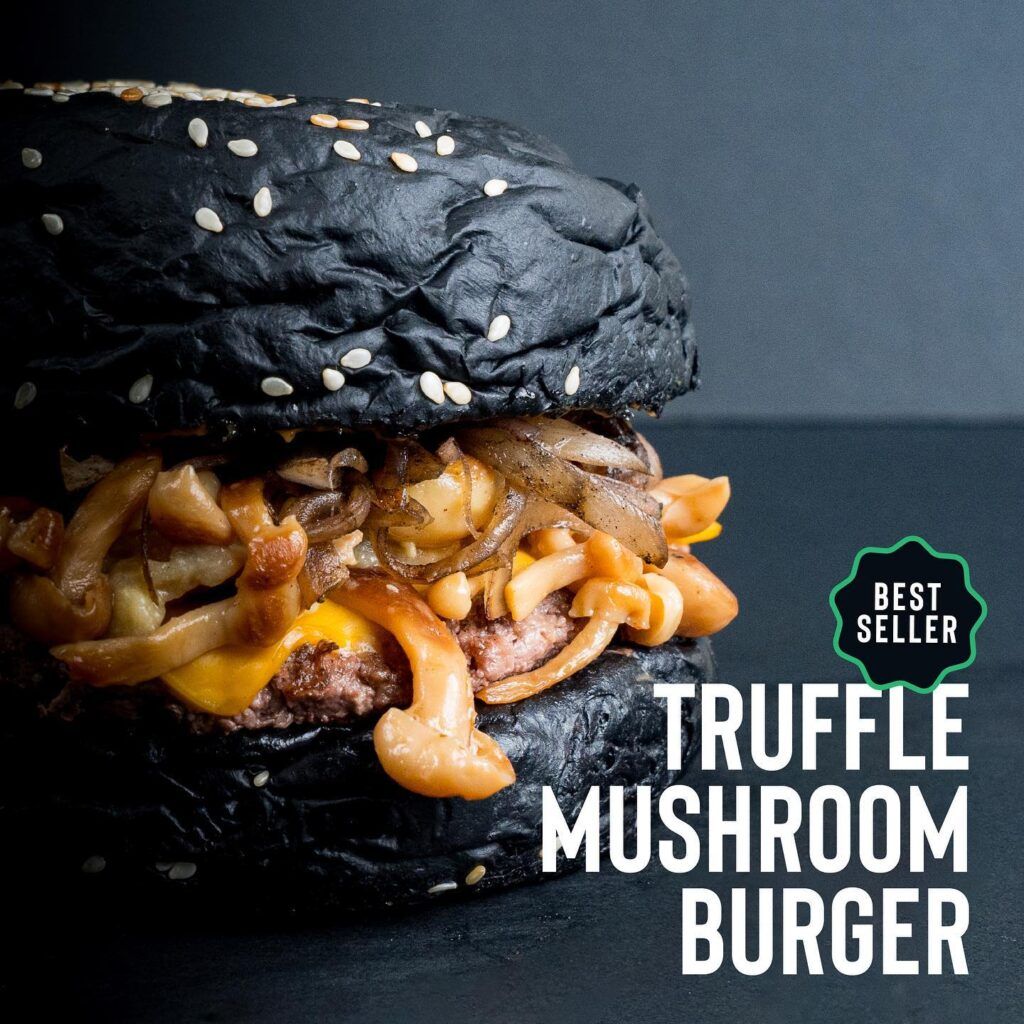 Double Grilled Teriyaki Chicken Burger – This burger showcases two grilled chicken patties marinated in teriyaki sauce, a popular Japanese sweet and savory glaze. The chicken patty is juicy and tender, while the teriyaki flavor adds a tangy and slightly sweet taste. 
Ashes Burnnit Menu Mac and Cheese
Classic Mac – This is a traditional macaron that is both a comforting and mouthwatering dish that is loved by many due to its featured ingredient, elbow macaroni pasta cooked until tender and combined with a creamy cheese sauce.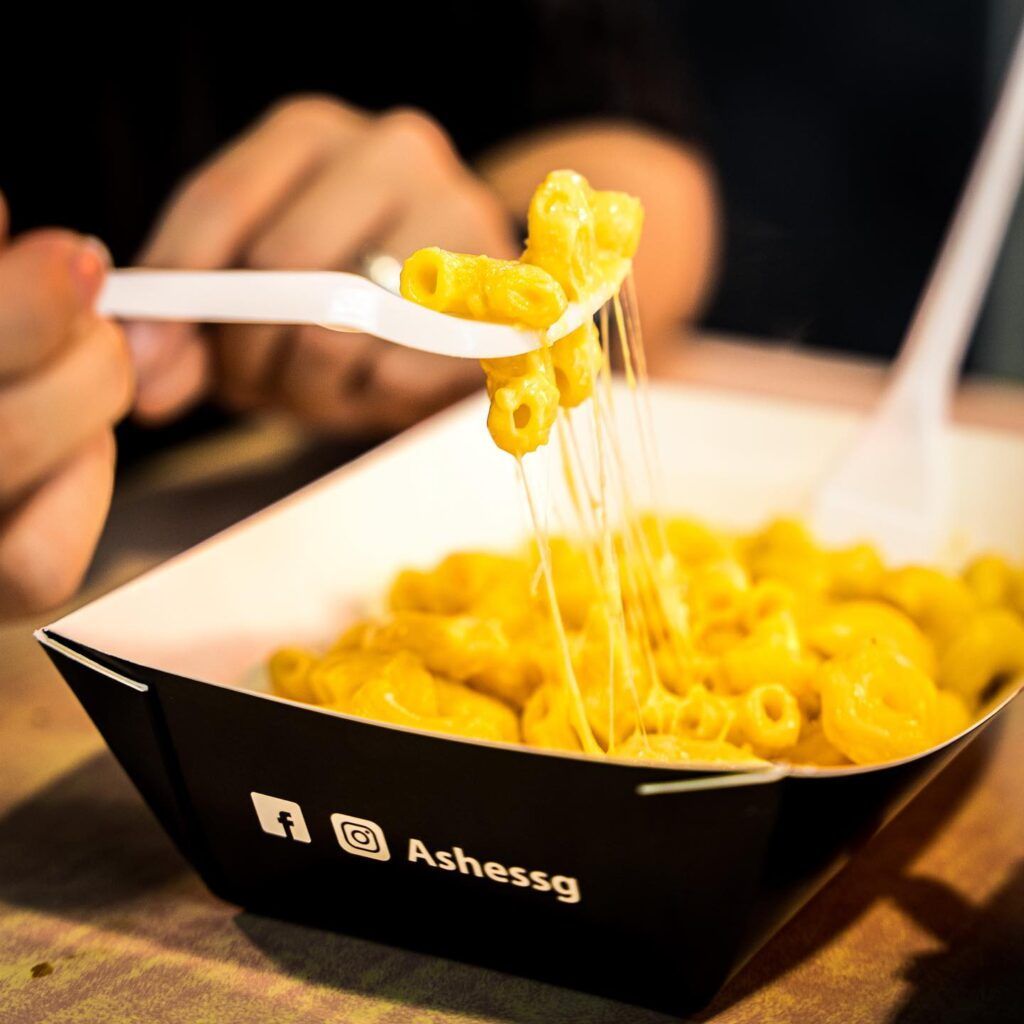 Grilled Chicken Mac – This variation of macaroni and cheese incorporates grilled chicken, adding a protein component to the dish. The grilled chicken is seasoned and cooked to complement the cheesy pasta, providing a satisfying and hearty combination.
Mushroom Mac & Cheese – This version of macaroni and cheese includes mushrooms, which adds a savory element to it. The mushrooms may be sauteed or cooked separately and then combined with the creamy cheese sauce and pasta, resulting in a flavorful mac and cheese experience.
Ashes Burnnit Main Menu
This menu offers a wide selection of not only dishes but also satisfying dishes that will surely please any customer. Ashes Burnnit main menu features a range of options that would complement their burger offerings while keeping in mind that the dishes will be able to cater to each customer's different preferences.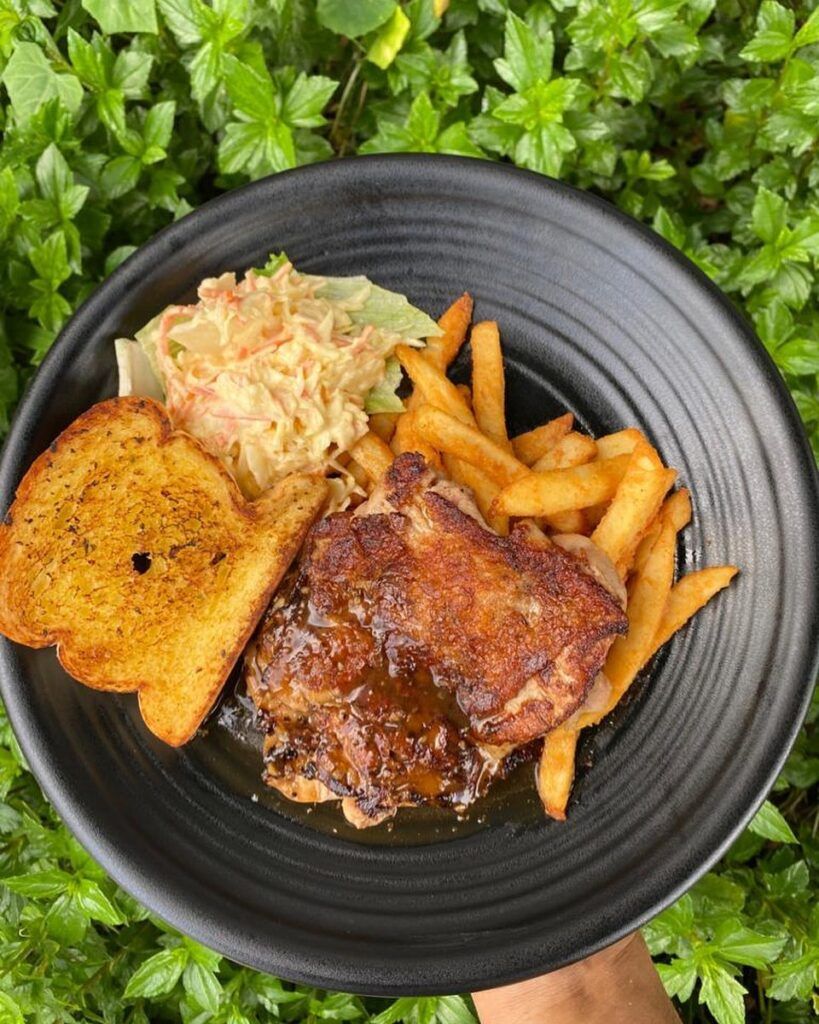 Sides
Ashes Burnnit's sides menu complements its main dishes with a selection of delectable side items. These sides are perfect for enhancing your meal and adding extra flavors and textures to your dining experience. This menu was created to provide the perfect accompaniment to complete your meal and elevate your dining experience.
Ashes Burnnit Menu Delivery
Ashes Burnnit provides a menu delivery to make ordering more convenient and make their food offerings more accessible. This option allows customers to order Ashes Burnnit's burger items, main dishes, and side dishes from the comfort of their homes without worrying about an increase in cost. This option can also be accessed through third-party delivery services like FoodPanda and GrabFood.
Social Media Pages
Fuel your BBQ cravings and experience smoky perfection at Ashes Burnnit! Stay connected with their social media pages for sizzling updates, mouthwatering food photos, and exclusive deals. Indulge in the art of slow-cooked goodness as they serve up juicy, tender meats infused with rich flavors and smoky aromas.
Facebook: https://www.facebook.com/ashesburnnit
Instagram: https://www.instagram.com/ashessgburnnit/
TikTok: https://www.tiktok.com/@ashesburnnit
Website: https://www.ashessg.com/contact
FAQs
What type of cuisine does Ashes Burnnit serve?
Ashes Burnnit specializes in serving burgers, which are the main focus of their menu. Although they also have
What are some popular dishes at Ashes Burnnit?
Some of their most popular items are the Single Mexican Pulled Beef Burger, Single Cheeseburger, Double Cheeseburger, Black Pepper Lamb Chop, and Loaded Mac & Cheese.
Can I order from Ashes Burnnit through food delivery platforms?
Yes, you can order their food offerings through food delivery services like FoodPanda.
What are the operating hours of Ashes Burnnit?
Ashes Burnnit typically opens at 11:30 AM-3:30 PM and opens again at 4 PM-8 PM.
 Is Ashes Burnnit halal-certified?
Ashes Burnnit does not have any halal certifications.
Conclusion
Ashes Burnnit is a Singapore-based burger joint that offers a range of delicious burgers. It has become one of the must-visit spots in Singapore due to its unique and delicious burger offerings. In addition to their burgers, this food establishment also offers a variety of main and side dishes that compliments their burger well. With its innovative flavor combinations, friendly staff,  and cozy atmosphere, Ashes Burnnit has become one of the many places that you must visit when in Singapore.