The Fruit Paradise menu includes Japanese-inspired cuisines such as fresh tarts, cakes, udon or noodles, rice meals, and beverages. This restaurant's Japanese-style fruit tarts are made fresh daily to serve customers nutritious, flavorful, and delicious treats. Some fresh fruits topped in tarts are lychee, strawberry, mango, and banana. These desserts and meals are made using authentic and fresh ingredients. 
You can find the updated pricing information for the Fruit Paradise menu below.
MENU
PRICE (SGD)

Whole Fresh Fruit Tarts and Cakes

Berry Berry (19 cm)
$59.26
Berry Berry (23 cm)
$87.96
Chocolate Banana (19 cm)
$59.26
Chocolate Banana (23 cm)
$87.96
Lychee Rose Tart (19 cm)
$59.26
Lychee Rose Tart (23 cm)
$87.96
Mango (19 cm)
$59.26
Mango (23 cm)
$87.96
Mango Banana Tart (19 cm)
$59.26
Mango Banana Tart (23 cm)
$87.96
Mango Strawberry (19 cm)
$59.26
Mango Strawberry (23 cm)
$87.96
Mixed Fruits (19 cm)
$59.26
Mixed Fruits (23 cm)
$87.96
Strawberry Tiramisu (19 cm)
$59.26
Strawberry Tiramisu (23 cm)
$87.96
Original Cheesecake (20 cm)
$64.81

Fruit Tarts

Special Tart Set of 2
$24.00

Rice

Chicken Cutlet Beef Curry Rice
$19.10
Chicken Cutlet Rice Plate
$17.90
Chicken Nanban
$17.90
Gyu Yakiniku Loco Moco (Beef)
$19.10
Signature Beef Curry Rice
$15.50
Spicy Chicken Loco Moco
$17.90

Udon

Gyu Yakiniku Udon
$15.50
Matcha Carbonara (Smoked Duck)
$15.50
Oyako Chicken Toji Udon
$15.50

Drinks

Black Coffee (Hot)
$8.30
Café Latte (Hot)
$9.50
Cappuccino
$9.50
Houjicha Latte (Hot)
$8.30
Ice Black Coffee
$8.30
Ice Café Latte
$9.50
Ice Houjicha Latte
$8.30
Ice Matcha Latte
$8.30
Lychee Lemon Tea
$8.30
Matcha Latte (Hot)
$8.30
Mineral Water (Bottled)
$3.60
Orange Lemon Tea
$8.30
Orange Tea
$8.30
About Fruit Paradise 
Fruit Paradise is a popular cafe in Singapore known for its fruit-based desserts and Japanese cuisine. The first store of this chain was founded in 1999. It is named after the fresh fruit tarts that it serves as the fruits laid on them look like a paradise. Its Japanese pâtissiers carefully choose the most delicious and freshest fruits. Aside from these fruit tarts, it also offers rice meals and noodles. 
Fruit Paradise Menu Rice 
The rice meals of Fruit Paradise consist of Japanese-inspired dishes that have surprising goodness. These dishes are served with white steamed rice, mixed vegetables, and mashed potato or sunny-side-up egg. 
Chicken Cutlet Rice Plate – This chicken cutlet rice plate of Fruit Paradise consists of crispy, juicy, and flavorful chicken cutlets paired with rice. It is a simple yet satisfying meal loved by people of all ages. 
Signature Beef Curry Rice – A hearty beef curry rice made paired with rice, vegetables, and mashed potato. This is a simple, filling, and budget-friendly meal this restaurant offers. 
Chicken Cutlet Beef Curry Rice – Level up your meal with this menu of Fruit Paradise comprising chicken cutlet and beef curry. The delicious taste and mouthwatering goodness of curry complement well with chicken cutlet that can boost your appetite. 
Chicken Nanban – Chicken Nanban is one of the popular varieties of fried chicken in Japan. This fried chicken's flour and egg coating mixture and tangy sauce dressing set it apart from ordinary chicken dishes. This coating technique helps the meat to absorb the sauces perfectly and prevents the meat from drying out.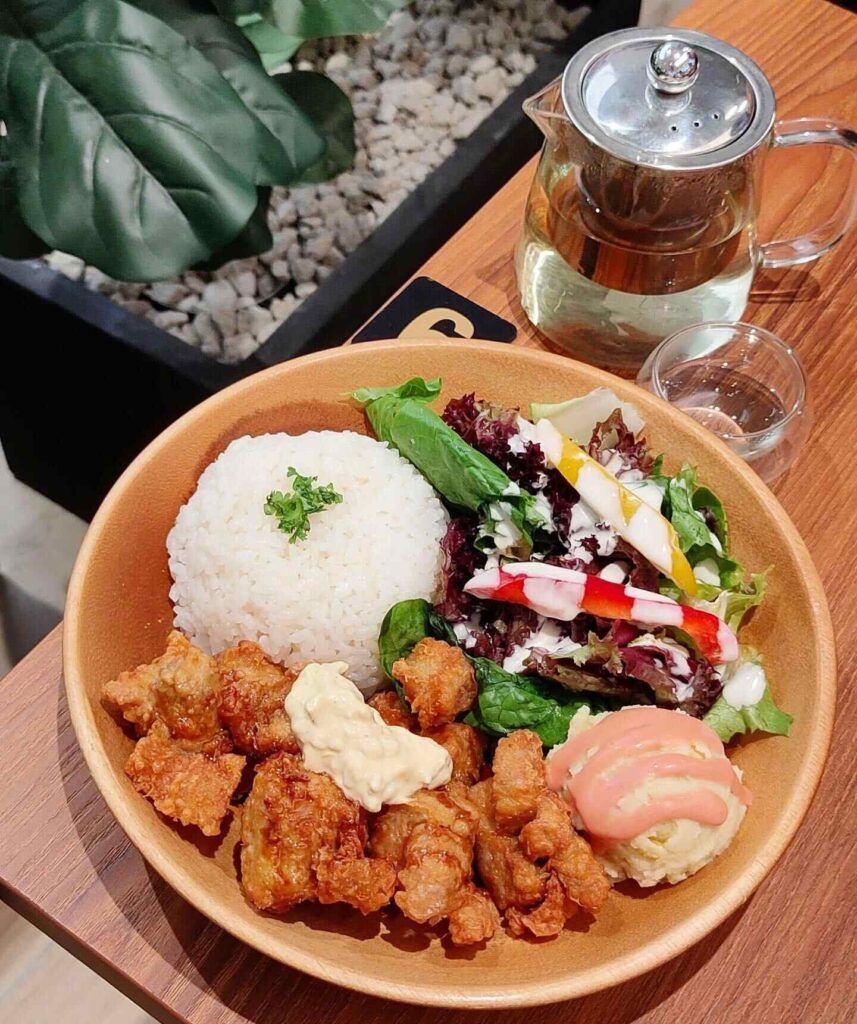 Gyu Yakiniku Loco Moco (Beef) – Yakiniku is a Japanese cuisine where meat is cooked on a grill. Beef is seasoned in the restaurant's unique blend of spices and grilled expertly. It also comes with a sunny-side-up egg. 
Spicy Chicken Loco Moco – It is the other variety of loco moco meals served by Fruit Paradise. This meal consists of spicy chicken with tender meat, crispy texture, and delicious flavor. 
Fruit Paradise Menu Udon 
Udon is one of the famous cuisines in Japan known for its wide variety of flavors and textures. Fruit Paradise's udon dishes consist of comforting and hearty cuisines that are great for kids and adults. 
Gyu Yakiniku Udon – Grilled beef is laid on top of chewy and tender noodles. It is garnished with greens and slices of vegetables. The scrumptious taste and aroma of beef make this dish enticing.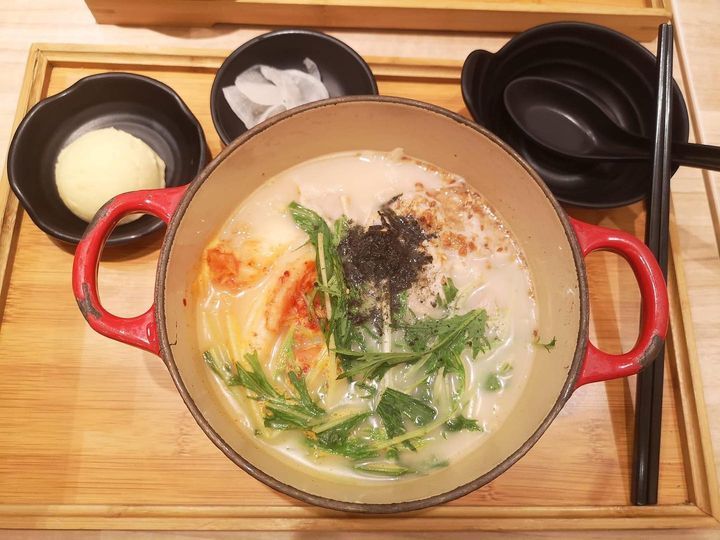 Oyako Chicken Toji Udon – A heartwarming noodle dish with light and delicious broth. This noodle comes with tender slices of chicken, eggs, various vegetables, and special ingredients. It is the crowd's go-to meal as it is nutritious and convenient. 
Matcha Carbonara (Smoked Duck) – Experience a different taste of carbonara with this matcha carbonara. The subtle earthy flavor of matcha matches perfectly with the creaminess of pasta sauce. Its refreshing green hue enhances its visual presentation. A smoked duck in the center and greens on the side make it a luscious dish. 
Fruit Paradise Menu Drinks 
The drinks offered by Fruit Paradise consist of fruity tea, water, latte, and coffee. Its coffee and latte are available in hot and iced variations. These stimulating and refreshing drinks have a classic and unique taste. 
Cappuccino – Cappuccino is an espresso-based drink with steamed milk foam on top. This drink has a well-balanced coffee flavor and silky milk. The foamy, fluffy texture and the bold taste of this coffee make people love it.  
Café Latte – Compared to cappuccino, this café latte has a light layer of foam and more steamed milk. The excellent combination of steamed milk and espresso is the remarkable feature of this drink. Fruit Paradise offers hot and iced café lattes that can be enjoyed anytime. 
Black Coffee (Hot) – Awaken your senses with this hot black coffee that has a strong flavor. It does not contain any additives, making it a simple coffee drink. It gives a focus-enhancing and energizing effect that can help you to be productive and stay alert. 
Matcha Latte – Matcha is known for the essential health benefits that it provides. This matcha latte of this restaurant is available in hot and iced. The green color of this drink gives a refreshing look.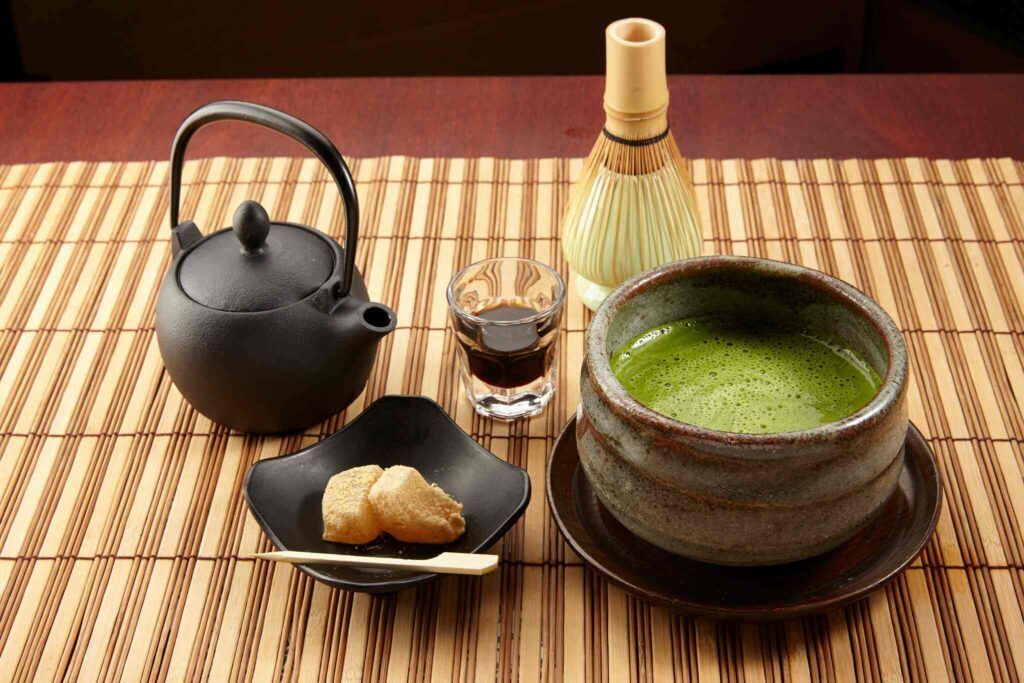 Houjicha Latte – It is a refreshing latte made from Japanese green tea, milk, and water. This latte's pleasant aroma, earthy flavor, and authentic taste always satisfy its customers. It can be enjoyed in hot and iced variety. 
Lychee Lemon Tea – Enjoy a healthy and sweet drink with lychee and lemonade mixed in tea. It has a fruity taste that will make you feel refreshed. This is one of the nutritious drinks offered by Fruit Paradise. 
Orange Tea – Slices of fresh orange are mixed in a delicious tea. It is an easy-to-prepare and refreshing drink that contains essential nutrients. The orange fruit gives an appetizing aroma and delicious taste to this tea. 
Fruit Paradise Menu Delivery 
The delicious fresh tarts, cakes, and Japanese cuisines of Fruit Paradise are available on different delivery platforms such as Foodpanda, Grabfood, and Deliveroo. For whole tarts delivery, you can place your order on Oddle Eats or visit https://fruitparadise.oddle.me.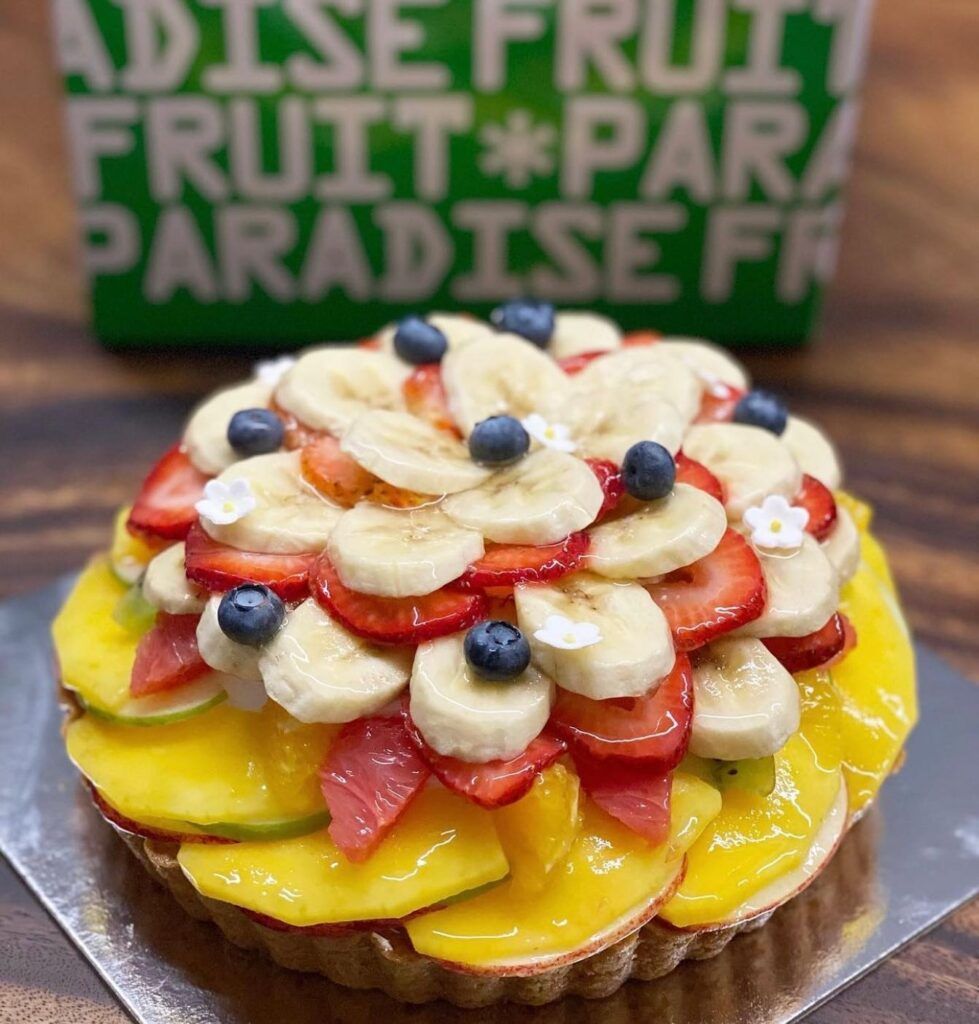 Social Media Pages
Don't miss out on the opportunity to tantalize your taste buds with our delectable creations. Visit Fruit Paradise today and embark on a flavorful journey that will leave you craving for more. More important to follow their social media pages for a daily dose of fruity inspiration, seasonal specials, and exclusive promotions.
Facebook: https://www.facebook.com/fruitparadise.singapore
Instagram: https://www.instagram.com/fruitparadisesg/
Website: https://fruitparadise.com.sg/index.php/store-locator
FAQs 
Where is Fruit Paradise Singapore located? 
The stores or outlets of Fruit Paradise Singapore are located in the following areas: 
Funan (Funan, 107 North Bridge Road, #01-11, Singapore 179105)
JEM (50 Jurong Gateway Road, #02-19, Singapore, 608549)
Our Tampines Hub (1 Tampines Walk, Our Tampines Hub, #01-103/103A, Singapore 528523)
Suntec City (3 Temasek Boulevard, #02-605, Singapore, 038983)
The Centre Point (176 Orchard Rd, The Centrepoint, #B1-17, Singapore, 238843)
Vivo City (1 Harbourfront Walk, #01-59, Singapore 098585)
What kind of food does Fruit Paradise serve? 
The kinds of food served by Fruit Paradise are tarts, cakes, noodles, and rice meals. 
Are there any seasonal fruits available at Fruit Paradise? 
Yes, Fruit Paradise offers tart and cakes with seasonal fruits. 
Are there any promotions or discounts at Fruit Paradise? 
Yes, they offer exclusive and limited-time promotions or discounts. 
Is Fruit Paradise halal certified? 
Yes, Fruit Paradise is a halal-certified Japanese restaurant in Singapore. 
Conclusion 
Fruit tarts made with fresh fruits are the highlight of the Fruit Paradise menu. Some popular fruit tarts you should try are Mixed Fruit and Mango Tarts. It also offers other Japanese cuisines, such as udon and rice meals. The freshness and creative presentation of its fruit tarts, the comforting goodness of its noodles, and the delicious taste of its rice meals make people recommend this place and return for more.