Dumpling Darlings' menu is the best for dumpling lovers, offering a delectable range of handcrafted dumplings that are sure to delight the taste buds. Each dumpling is meticulously made with care, featuring thin and delicate wrappers that envelop a burst of flavors within. The menu also offers a selection of tantalizing sides, such as addictive crispy wings and refreshing salads, perfectly complementing the dumpling experience. Dumpling Darlings' menu is a delightful journey into the world of dumplings, satisfying cravings and leaving diners longing for more.
You can find the updated pricing information for the Dumpling Darlings menu below.
MENU
PRICE (SGD)

Appetisers

Pickled Mungbeans
$2.50
Pickled Black Fungus
$2.50

Bundles & Sets

All Day Lunch Set
$19.90
Mixed Dumpling Platter (30Pcs) Bundle
$52.50
Dumpling Bento Set
$17.90
Dumpling Party For 4 Persons
$89.00

Dumplings

The Original Dumpling
$9.00
Spicy Sichuan Dumpling
$9.00
Veggie Mandu Dumpling
$9.00
Fried Pierogi Dumpling
$9.00
Smoked Duck Dumpling
$9.00
Prawn & Crab Dumpling
$11.00
Impossible Momo
$11.00

Egg Noodles

Miso Mushroom Noodle
$9.60
Braised Pork Noodle
$9.60
Sichuan Pork Noodle
$9.60
XO Prawn Noodle
$13.60

Iced Cold Goodness

Salted Plum Wolfberry San Cha
$7.30
Longan Osmanthus San Cha
$7.30
Passion Fruit Ginger Soda
$7.30
Grapefruit Thyme Strawberry Green
$7.30
Ferrarelle Sparkling Water 330ml
$6.60
Young Master Contemporary Pilsner (Canned)
$12.10
About Dumpling Darlings
Dumpling Darlings is a renowned restaurant located in Singapore, specializing in handmade dumplings that are both delicious and innovative. Their menu features a variety of dumpling creations, each filled with a delightful combination of flavors and ingredients. The restaurant has a chic and cozy ambiance and offers a unique dining experience where dumplings take center stage. Alongside the dumplings, the menu also features tasty sides, refreshing drinks, and delectable desserts. Dumpling Darlings has become a popular destination for dumpling enthusiasts and food lovers in Singapore.
Dumpling Darlings Menu Best Seller
This menu is made up of the most-sold dishes at Dumpling Darlings due to their presentation, flavor, and affordability.
Braised Pork Noodle – This dish uses a slice of pork that is succulent and flavorful, infused with aromatic spices, and a savory sauce mixed with the noodles that are cooked to perfection, providing a satisfying and comforting texture. 
All-Day Lunch Set – This set offers a combination of dumplings, noodles, and a side dish, providing a variety of flavors and textures. Whether you choose the classic pork and cabbage dumplings or opt for a vegetarian option, each dumpling is expertly crafted and bursting with flavors.
The Original Dumpling – These handmade dumplings feature a delicate wrapper that encases a flavorful filling of juicy meat and aromatic herbs. The dumplings are expertly cooked to achieve a perfect balance of tenderness and texture to deliver a burst of flavors that will leave you craving for more.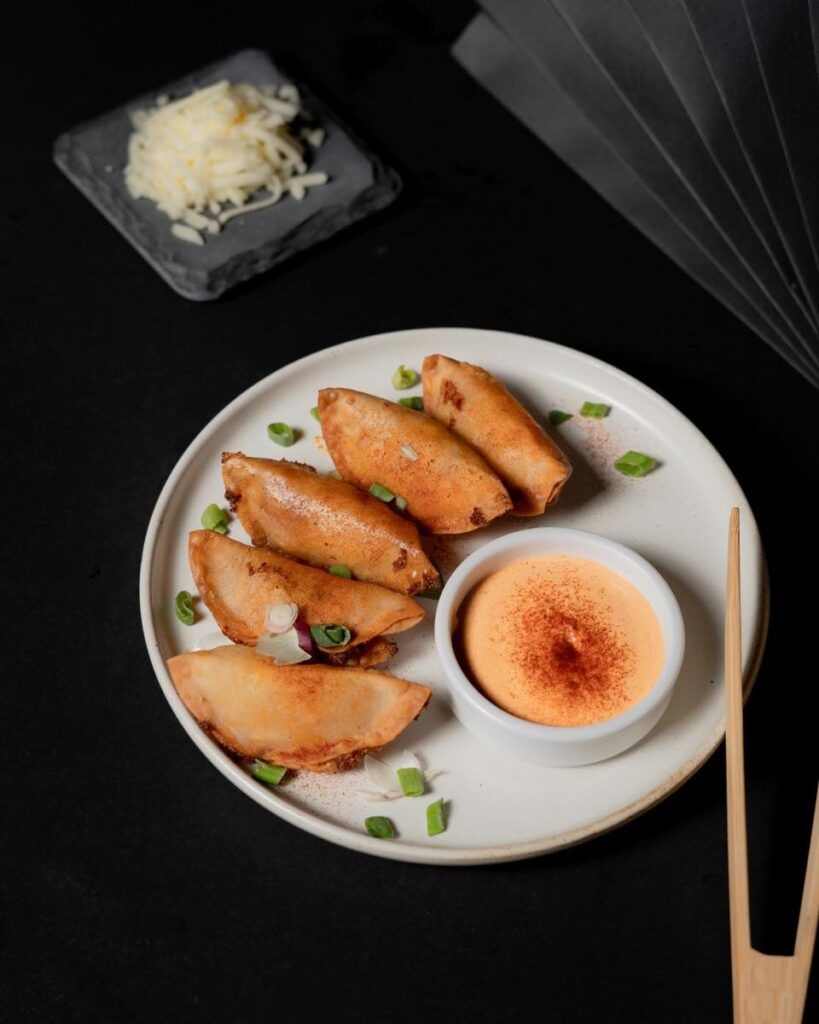 Spicy Sichuan Dumpling – These dumplings pack a punch with their bold and spicy flavors inspired by Sichuan cuisine with a filling that is seasoned with aromatic spices and chili, creating a tantalizing heat that lingers on the palate. 
Passion Fruit Ginger Soda – This unique beverage combines the tangy sweetness of passion fruit with the zesty kick of ginger, creating a delightful and thirst-quenching soda. The flavors are well-balanced, and the combination of fruit and spice adds a refreshing twist to the dining experience. 
Dumplings Menu
This menu is made up of Dumpling Darlings signature dumpling items that are filling and satisfying but will still leave you craving for more.
Veggie Mandu Dumplings – These handmade dumplings are filled with a delicious blend of fresh vegetables and herbs, resulting in a burst of flavors with each bite. The dumpling wrapper is perfectly cooked, providing a satisfying texture that complements the vegetable filling.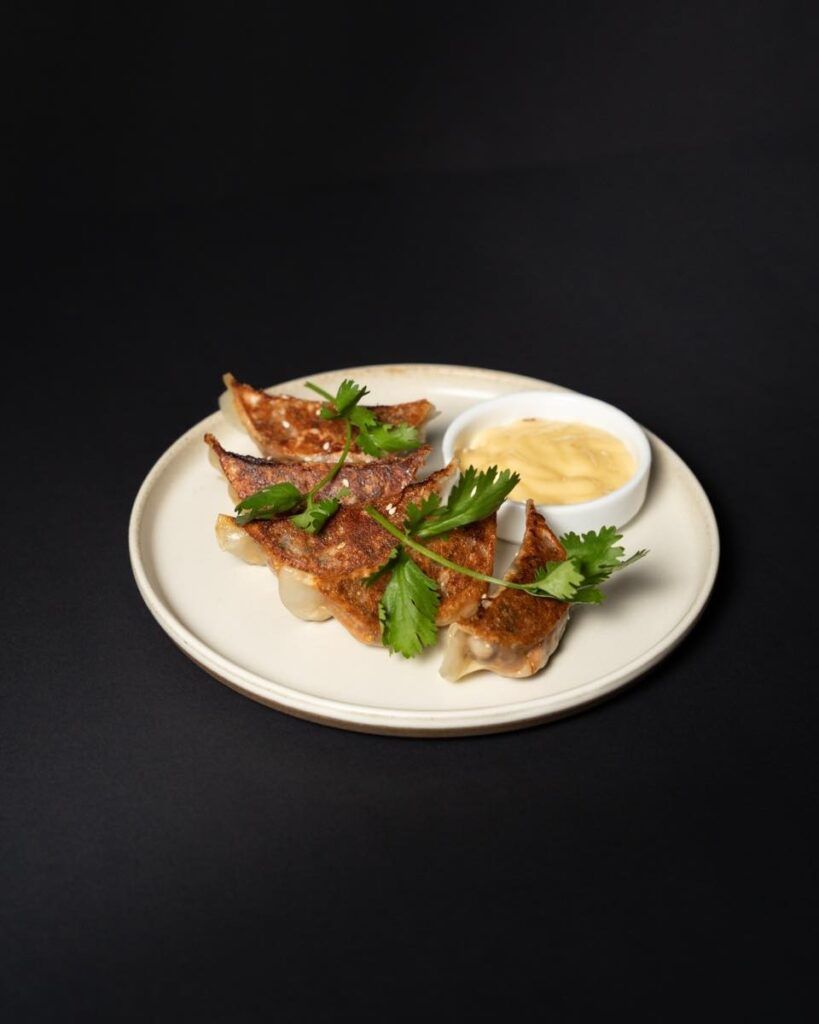 Fried Pierogi Dumpling – These dumplings are pan-fried to perfection, resulting in a crispy exterior that gives way to a flavorful filling. The combination of ingredients, such as potatoes, cheese, and herbs, creates a savory and indulgent experience.
Smoked Duck Dumplings – These dumplings feature tender and flavorful smoked ducks as the star ingredient. The succulent duck is complemented by a harmonious blend of herbs and spices, resulting in a savory and aromatic filling.
Bundles and Sets
This menu of Dumpling Darlings is made up of bundle and set options to provide customers with convenient and satisfying dining experiences. 
Mixed Dumpling Platter (30Pcs) Bundle – This generous platter features an assortment of flavors, textures, and fillings, providing a diverse and exciting dining experience. Each dumpling is expertly crafted, with thin and delicate wrappers that encase a burst of flavors within.
Dumpling Bento Set – This set combines a selection of delectable dumplings with a side dish, rice, and salad, offering a complete and balanced dining experience. The dumplings are flavorful and skillfully made, featuring a range of fillings to cater to different preferences.
Dumpling Party For 4 Persons – This party set includes a generous selection of dumplings, sides, and drinks, ensuring that everyone can indulge in a flavorful and enjoyable feast. The dumplings offer a variety of fillings and flavors, showcasing Dumpling Darlings' creativity and expertise.
Egg Noodles
Miso Mushroom Noodle – This noodle dish offers a comforting and satisfying experience, with the noodles cooked to perfection and the mushrooms adding a delicious depth of flavor. The miso broth is flavorful and well-balanced, providing a savory base for the noodles and mushrooms.
Sichuan Pork Noodle –  This dish features tender pork combined with aromatic Sichuan spices, resulting in a fiery and flavorful experience. The noodles are cooked to perfection, providing a satisfying texture that pairs well with the bold flavors of the dish.
XO Prawn Noodle – This dish showcases plump prawns cooked to perfection, along with flavorful noodles and a tantalizing XO sauce. The prawns are succulent and flavorful, complemented by the umami-rich XO sauce that adds a depth of flavor to the dish.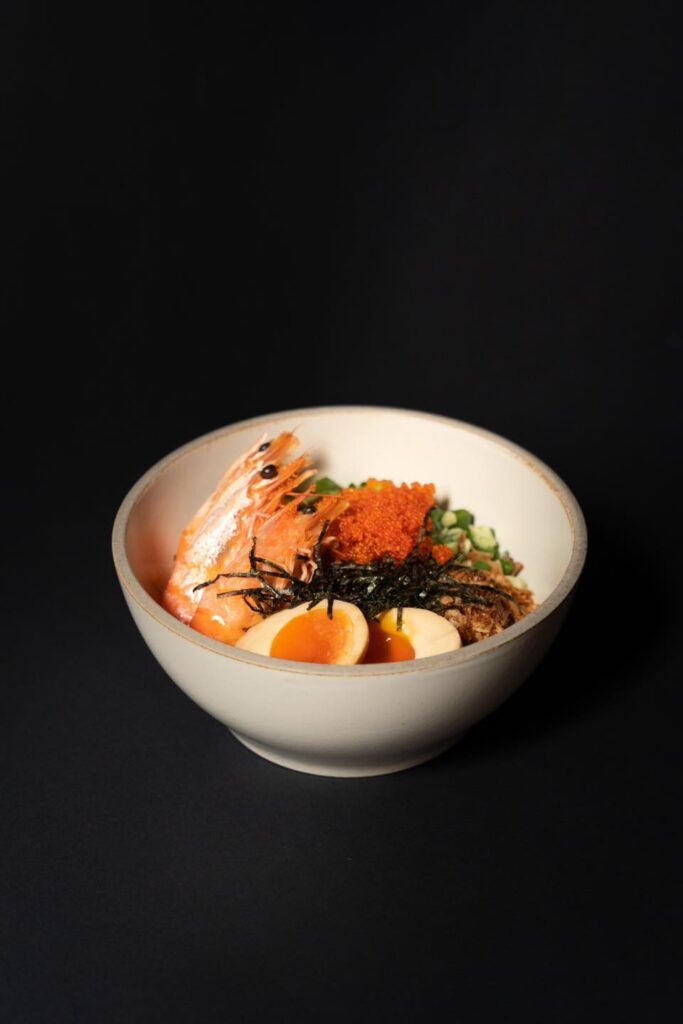 Ice Cold Goodness
This beverage menu is a refreshing and delightful collection of drinks that perfectly complement their delicious dumplings and other menu offerings. Dumpling Darlings' Ice Cold Goodness beverage menu is the perfect companion to their delectable cuisine if you are looking to quench your thirst on a hot day.
Dumpling Darlings Menu Delivery
Dumpling Darlings Menu Delivery service provides a convenient way to enjoy their delectable cuisine in the comfort of your own home. Through third-party delivery services like FoodPanda, customers can easily and quickly order their favorite dish from Dumpling Darlings to their doorsteps.
Social Media Pages
Looking to satisfy your dumpling cravings? Look no further than Dumpling Darlings! Follow their social media pages to stay in the loop with their latest dumpling creations, promotions, and events. Don't miss out on their delectable offerings – follow Dumpling Darlings today for a drool-worthy feed and be the first to know about their exciting updates.
Facebook: https://www.facebook.com/dumplingdarlingsg/
Instagram: https://www.instagram.com/dumpling.darlings/
Website: https://www.dumplingdarlings.com.sg/
Email: [email protected]
FAQs
What type of cuisine does Dumpling Darlings serve?
Dumpling Darlings serves contemporary Asian cuisine with a focus on handcrafted dumplings.
What are the signature dishes at Dumpling Darlings?
Dumpling Darlings has several signature dishes like the Original Dumpling, Spicy Sichuan Dumpling, Miso Mushroom Noodles, and more.
Does Dumpling Darlings offer vegetarian or vegan options?
Yes, Dumpling Darlings offers vegetarian and vegan options on their menu. 
Can I make a reservation at Dumpling Darlings?
Yes, Dumpling Darlings does accept online bookings.
Is Dumpling Darlings a halal-certified restaurant?
No, this restaurant is not halal-certified.
Conclusion
Dumpling Darlings' menu showcases a wide variety of dumpling options, from traditional favorites to unique and bold creations, all made with meticulous attention to detail. Combined with a warm and inviting ambiance, Dumpling Darlings offers a culinary journey that celebrates the artistry of dumpling-making. Dumpling Darlings is sure to satisfy your cravings and leave you with a newfound appreciation for the humble dumpling as they have created a dining experience that is both delicious and memorable.